A cooler backpack is one of those things I've wanted for so long but I managed to stop myself from buying one because, while I really wanted one, I didn't think I needed one.
But now that I've had one for a few months I wish I'd got it years ago! What a game changer.
We've been hefting a heavy cool box or an awkward-to-carry cool bag to the beach for years now. Why were we doing this to ourselves!?
Now that we have a cooler backpack it makes picnics and our regular beach BBQs so much easier and I'm so happy we have one.
If you're also hesitant about buying one, honestly, just get one. It's brilliant and we get so much use out of ours.
As an outdoorsy family we spend most weekends going for walks, to the beach, trips out on our boat or simply to hang out in the park with our friends. We have three kids too who NEVER stop eating so we rarely leave the house without a bag full of snacks. There is never not a weekend where a cooler backpack doesn't come in handy!
We're also planning a self-catering family holiday this summer so I'm planning to take a cooler backpack with us to Spain. We'll be able to take it on the plane as hand luggage and then I'm sure it'll get a lot of use while we're away!
I used to use multiple small cool bags (the type the kids take to school) and then pack them inside The Travel Hack Backpack. And yes, this worked, but it wasn't a good use of space and all those mini cool bags were unnecessarily bulky.
A cooler backpack saves space, keeps everything cool, keeps things tidy and still has space for all the extra stuff you need to carry for family adventures!
Here are my favourite cooler backpacks and cool bags, based on personal recommendations from ones I own or my friends and family own, or ones I've researched obsessively on the internet (because I'm that kind of person!)
Here are 9 of my favourite cooler backpacks for your summer picnics
Mountain Warehouse Picnic Backpack
Best for: Comes with crockery and cutlery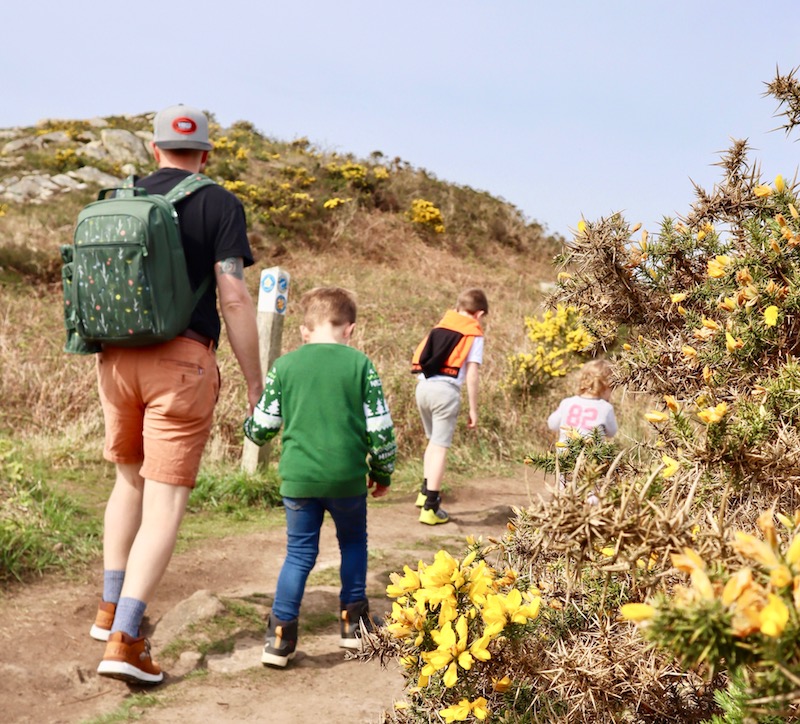 This backpack picnic bag from Mountain Warehouse is currently reduced from £89.99 to £59.99. When I bought mine which is a different design but essentially the same bag it said it was reduced from £49.99 to £29.99 (although I somehow got it for £26.99 instore) and it's everything you'd expect from a £50 picnic backpack.
The large, insulated rear pocket is really spacious and plenty big enough for a picnic for a large family. The front pocket has:
Plates x 4
Cutlery x 4
Plastic cups x 4
Salt and pepper shaker
Bottle opener
Mini chopping board
I love this backpack but, realistically, my family rarely uses the plates and cutlery as we're usually eating sandwiches and snacks. We eat with our hands when we're out and about and the plates and forks tend to complicate things! And as a family with young children, we already have loads of plastic plates and cups so the extra accessories aren't really necessary for us. But I can imagine that if you don't have little kids then all of these little extras could come in handy.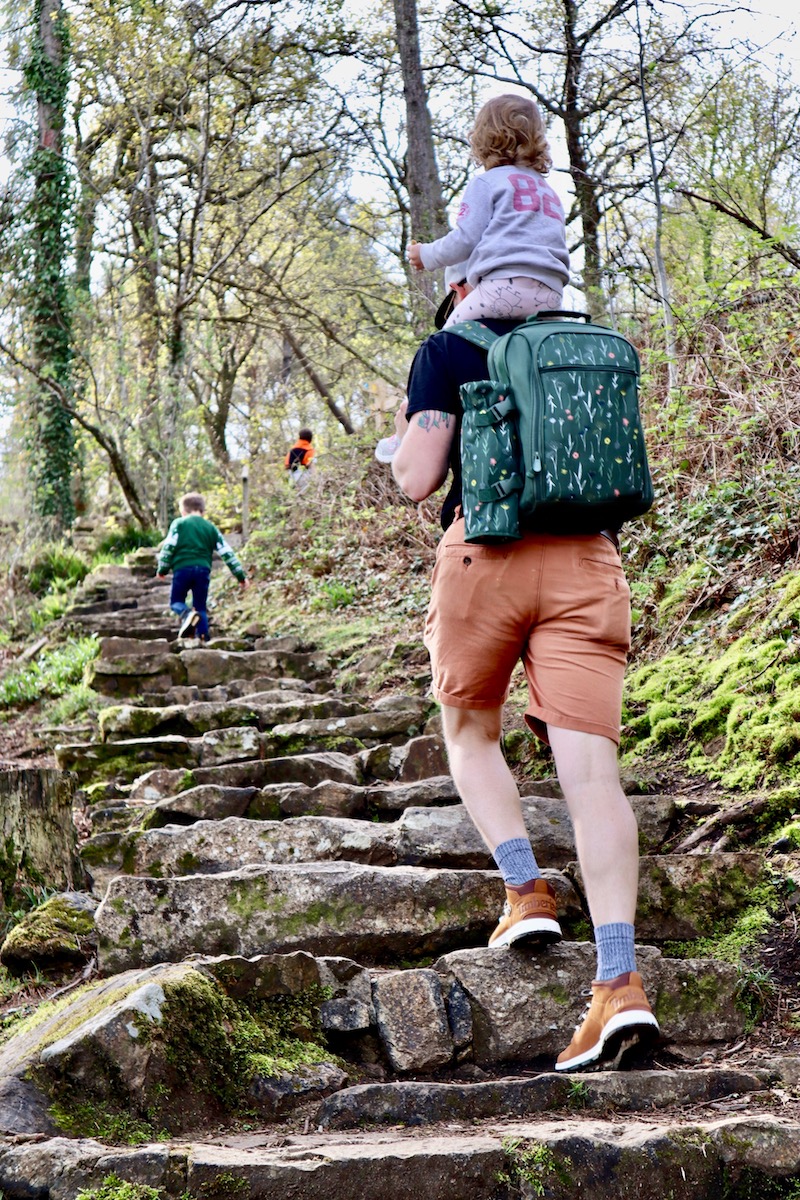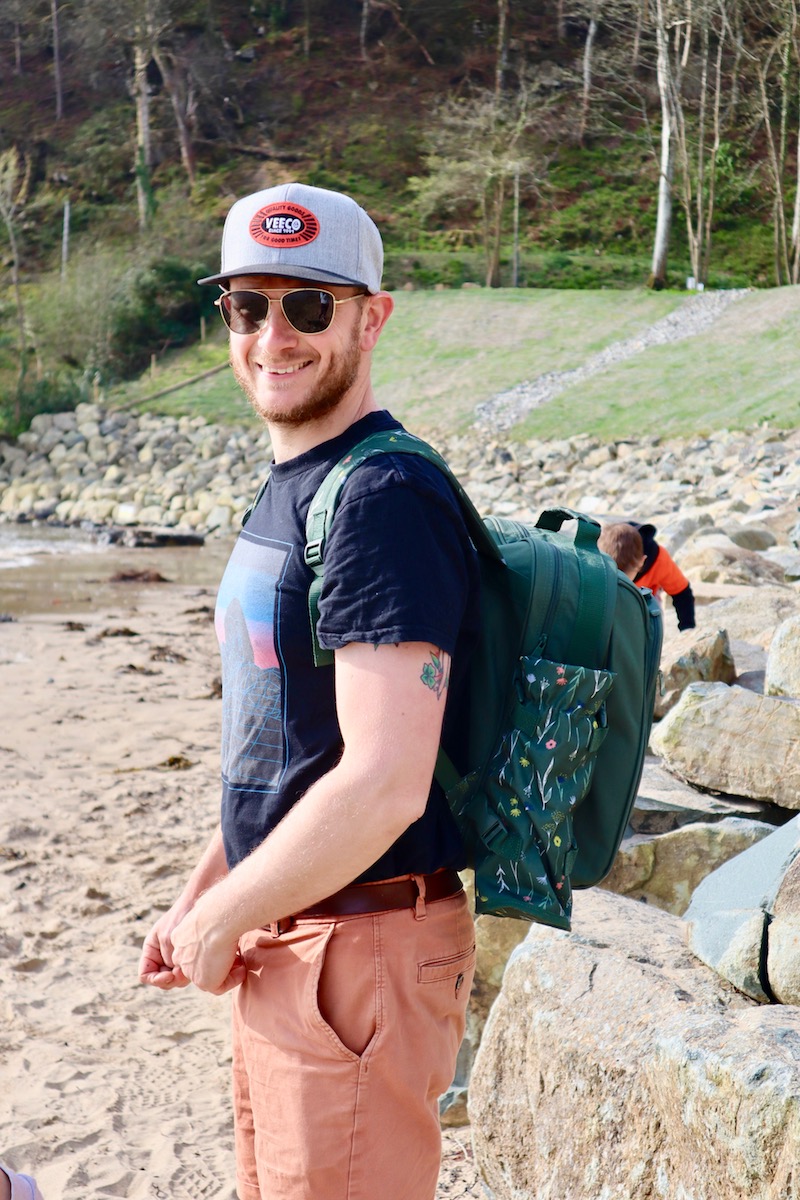 Cabin Max IceMax Cooler Backpack
Best for: Great design, best price and best for a big family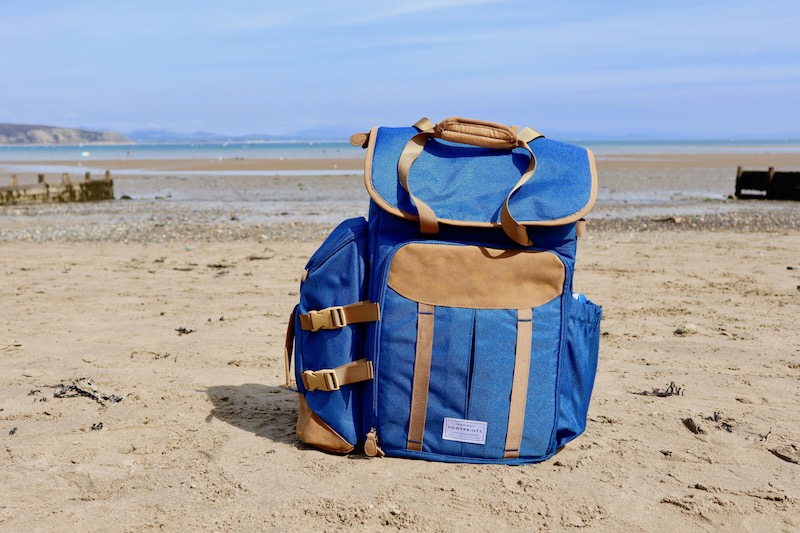 This is our favourite of all the cooler backpacks because of the simple yet stylish retro design. It's also big enough for my hungry family, comfortable to carry and has some extra hidden features that make it fun and useful!
It has a front fold-down pocket with cup holders which are actually really useful when you're trying to drink wine on the beach! It even has a baguette holder and large insulated and detachable bottle holder than it perfect for a bottle of wine!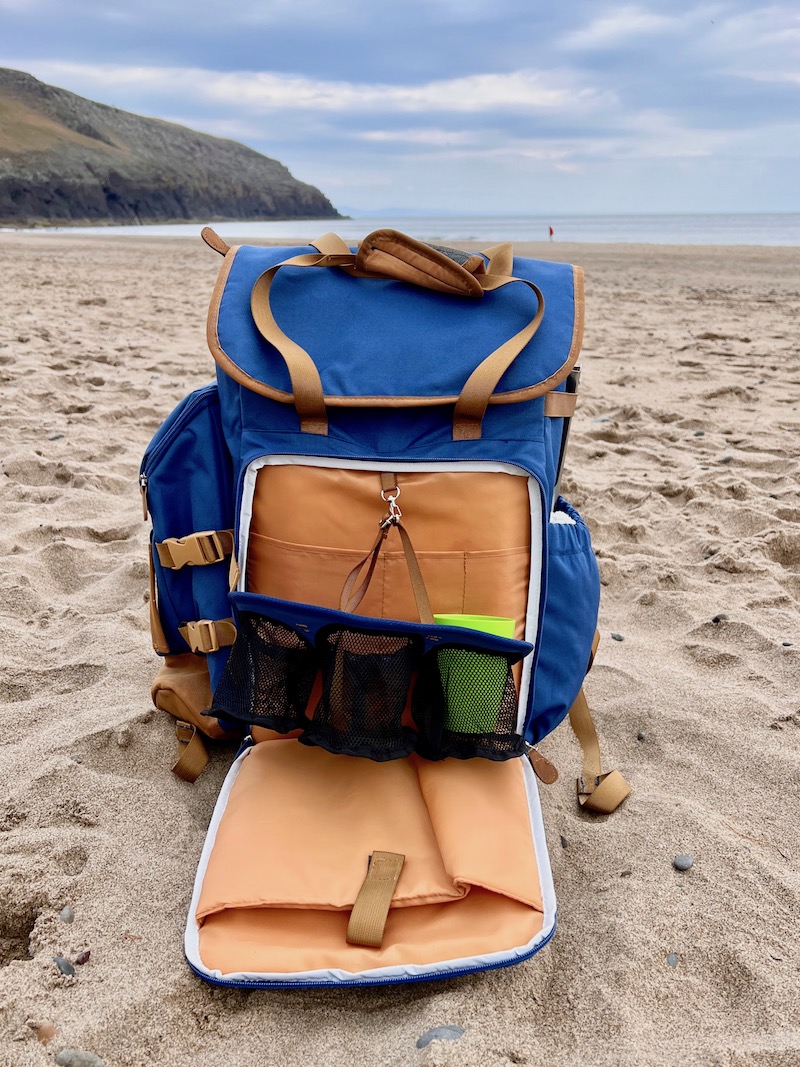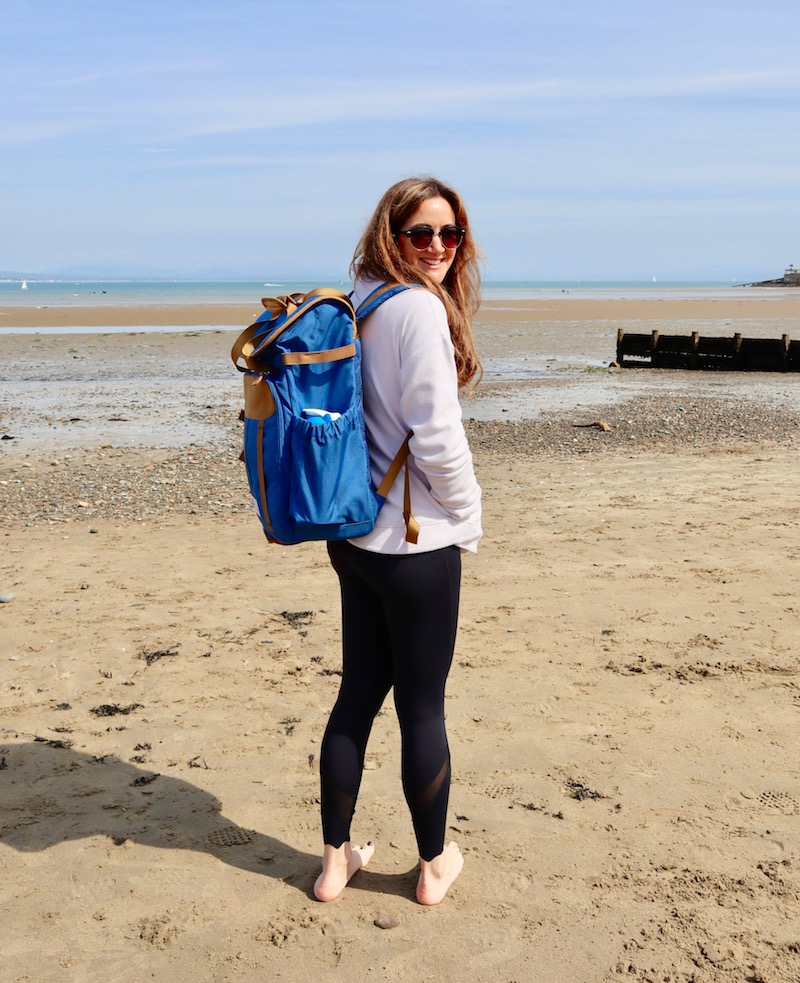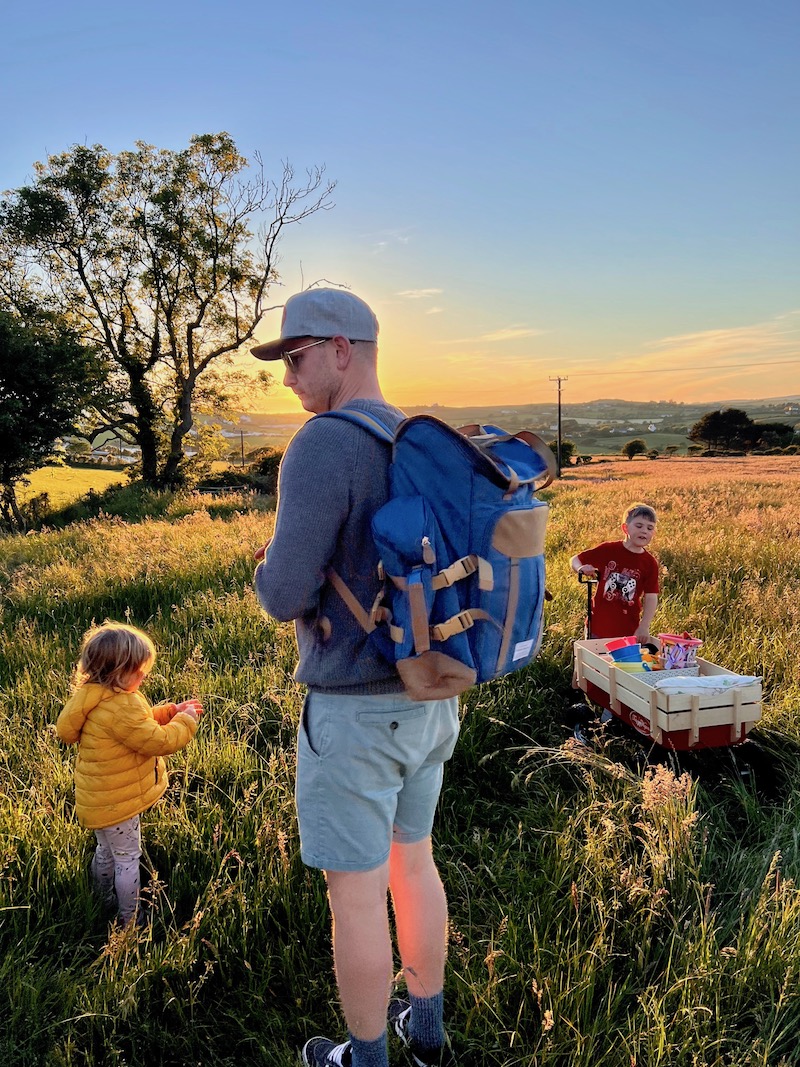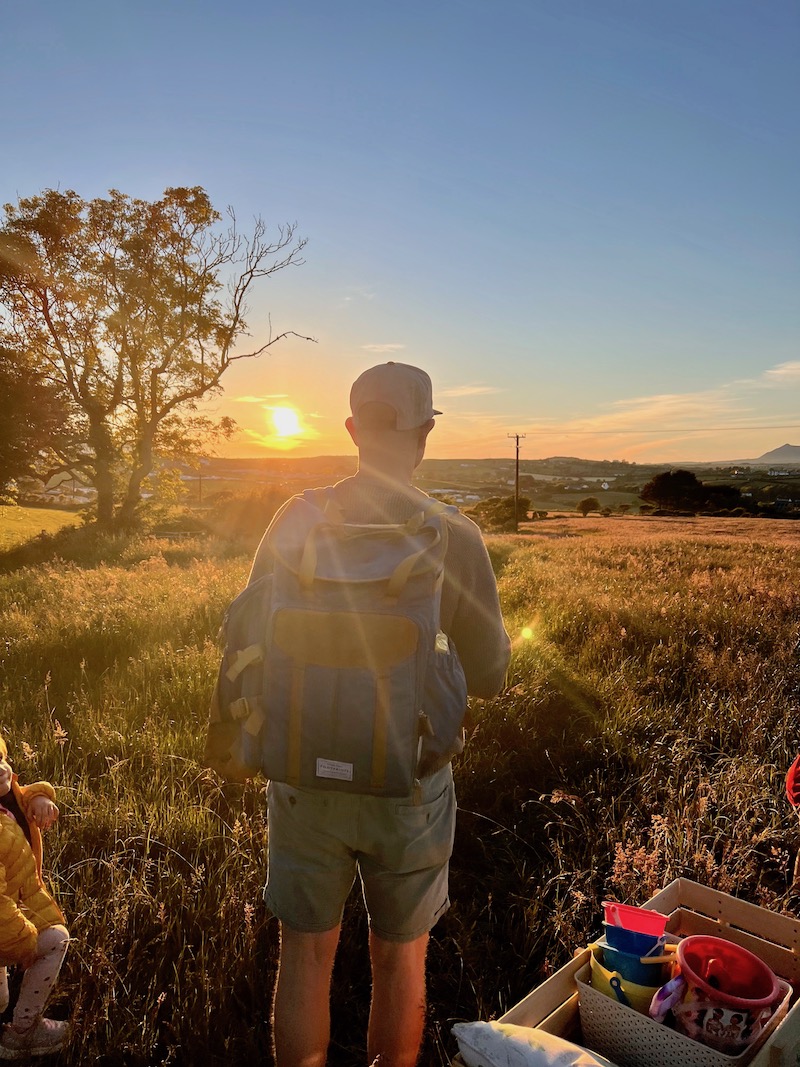 John Lewis Adventure Picnic Backpack
Best for: Adventures on the water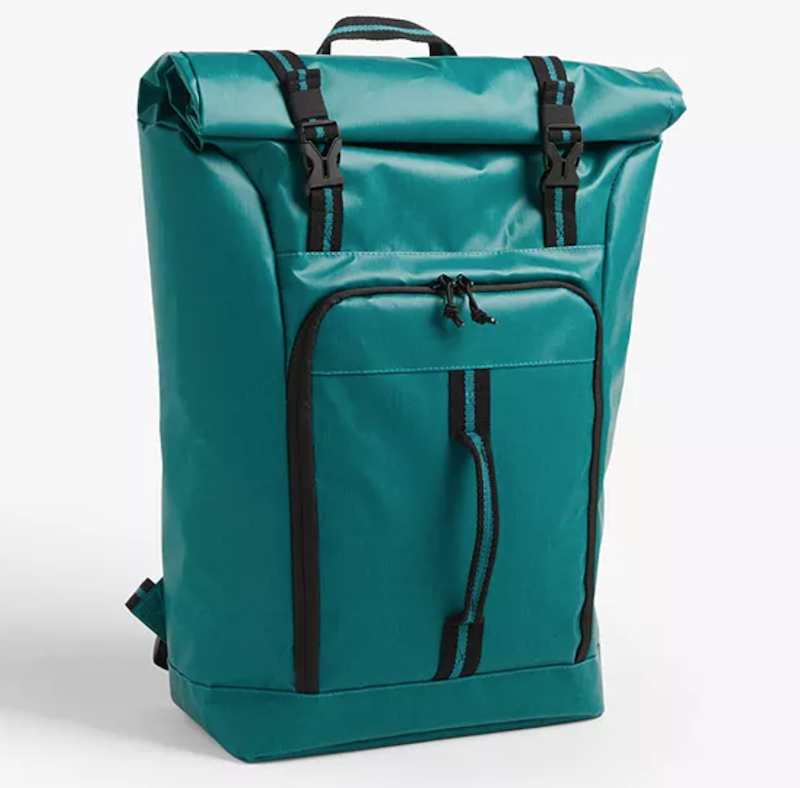 I love this fully waterproof adventure picnic bag from John Lewis. It's a good price at £35 and is a simple yet functional design with a small front pocket you could use for keys and phones and wallets. This would be a great one of the beach or I would love to take it on my paddleboard.
Decathlon Isothermal Backpack 20L or 10L
Best for: Hiking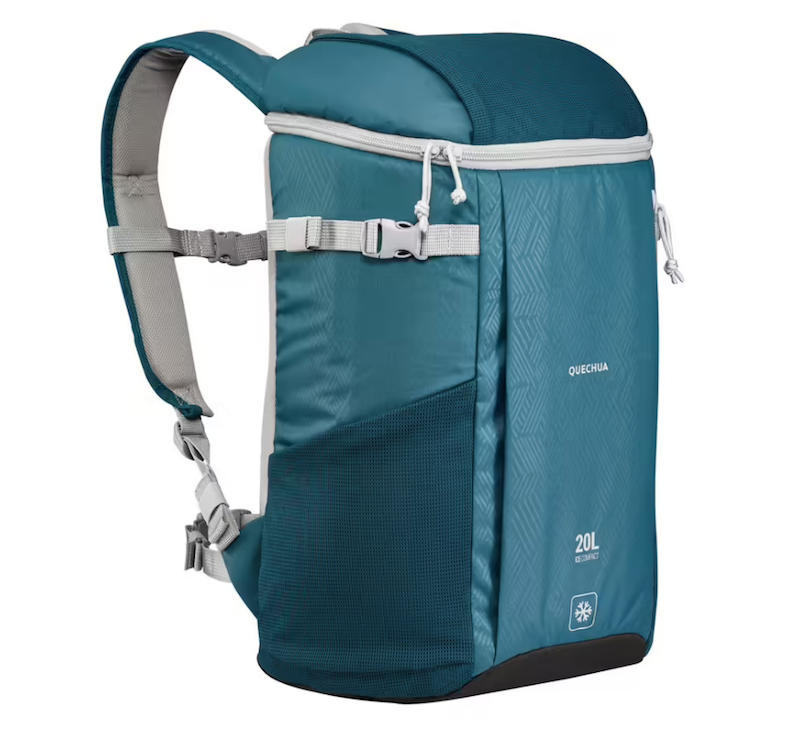 The design for this cooler backpack is clearly inspired by hiking backpacks. It's sleek, sporty and function. It looks comfortable to carry and has separate compartments for your ice packs – a great feature to stop everything getting wet as your ice packs begin to melt and get drippy condensation everywhere.
This bag comes in 20L or 10L too.
Cabin Max Tropical print
Best for: Fun design
(I'll update the link when it's in stock)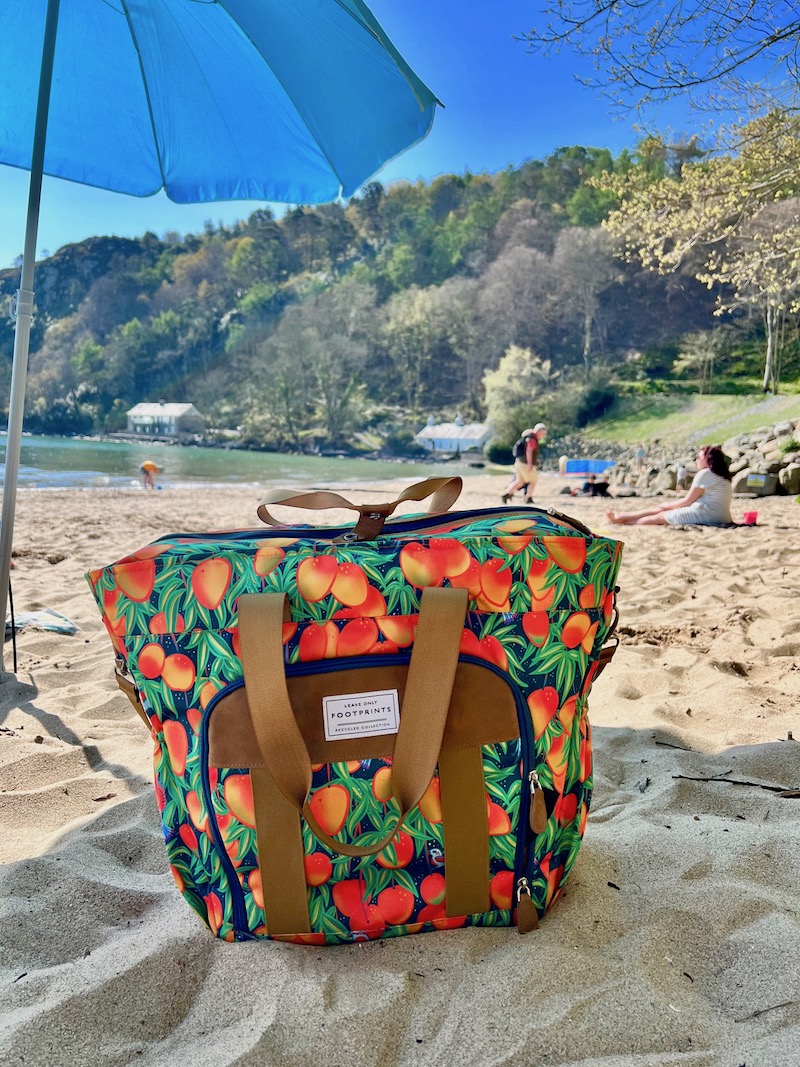 This shoulder cool bag isn't a backpack but I had to include it because it's such a lovely design and is really nice to carry. I actually didn't think I'd use this bag very often because I'm a bigger fan of the hands-free design of backpacks but we actually use this one the most. It's spacious, easy to carry and easy to pack and I'm constantly filling it with snacks and drinks and throwing it into the boot of the car.
If you don't think you'll be walking far with your cooler bag and don't necessarily need a backpack then this is a great option.
It also has the fold-down pocket the other Cabin Max cooler backpack features so you have a wine glass pocket.
Photographed on our favourite Llanbedrog Beach. For another gorgeous beach in North Wales, Porth Iago is another favourite!
Best for: Budget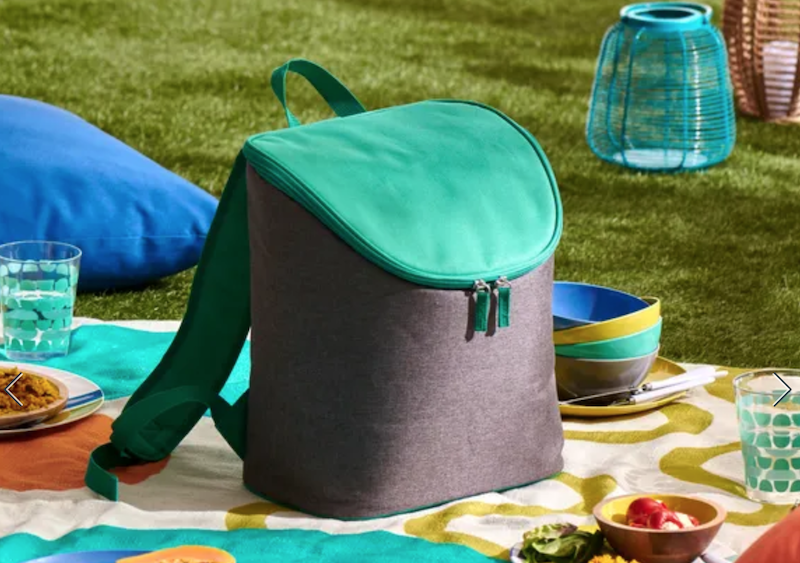 At just £10, this simple backpack cooler from Dunelm is a cheap and cheerful optional. It's a lovely, simple design and perfect for a family picnic.
Best for: A stylish, feminine design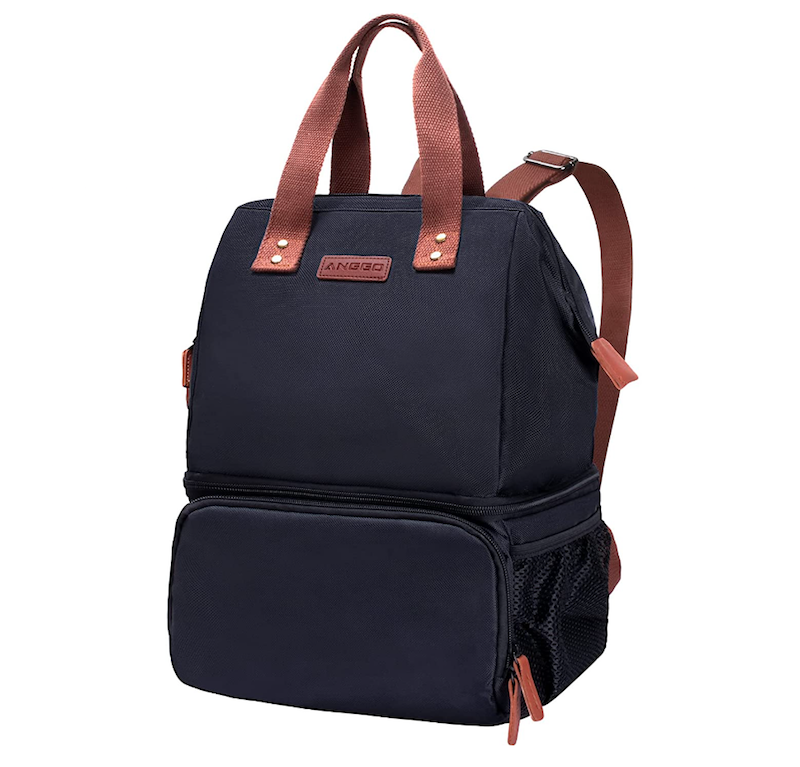 While I wouldn't want to walk for miles with this cooler backpack on my back, I do really like this design. It's the most feminine and stylish of the bags and would be great. This bag also has lots of handy pockets so you could use it like a handbag and you can adjust the straps to carry it like a handbag or on your shoulder.
This would be nice for a work lunch bag if you don't need to walk too far with it.
Best for: Budget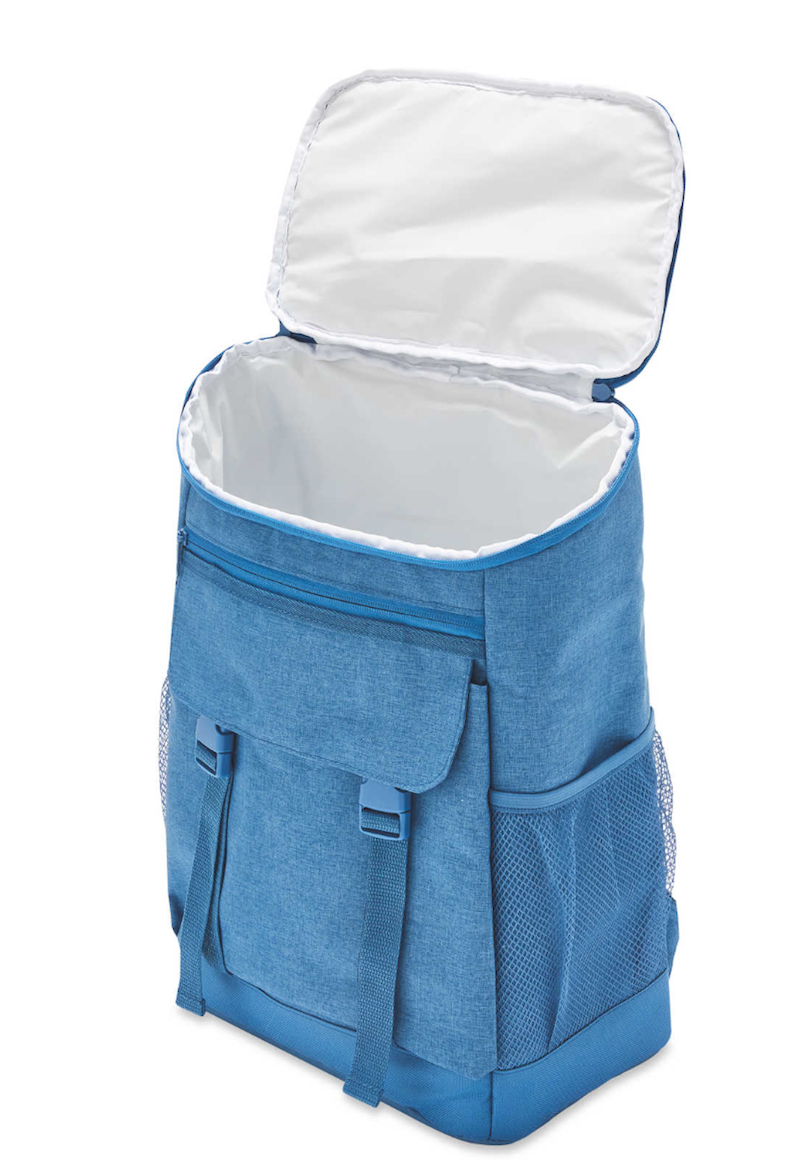 Another budget buy is the Aldi cooler backpack which is a special buy for £8.99. Obviously with the special buys you have to get them while they're in stock so if you want a cheap and cheerful backpack cooler then you'll need to get this one quickly!
Antler Luggage Review: Clifton set of 3 in taupe

Family Christmas events in North Wales and Cheshire
Is Ibiza expensive? Prices in Ibiza during a 4-day trip

What to do in Ibiza (that isn't clubbing!)