I've just returned from a family holiday to Majorca and it's given me a taster for our future family holidays. As much as I love a 'flop 'n drop' beach holiday, I can't wait for my kids to be a little older and have a real family adventure together.
Here are some family holiday ideas and bucket list trips I've got on my list for the best family holiday yet. These trips would all be great for when kids get to about 7-8 years old so I've only got a few years left to wait and I'll be booking them all!
This post has been sponsored by Original Travel who have the most incredible tailor-made family holidays. They have lots of suggestions for family holidays with sample itineraries which can be tweaked to suit your family!
Ranch holiday in the American West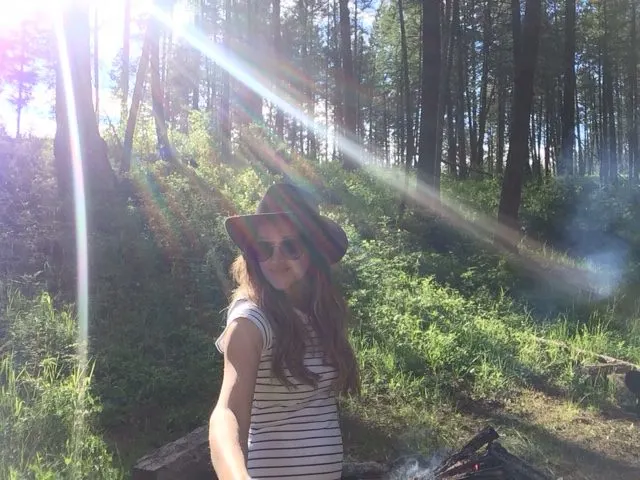 If you've ever dreamt about being a cowboy or cowgirl (I'm talking to the adults here as well as the kids!) then this is the holiday for you.
I visited a ranch in Montana a few years ago and it was like an adult version of the American summer camps you see in American kid's films. Honestly, it was the dream.
Original Travel have a two week family ranching trip that takes you from Jackson Hole to Yellowstone National Park and then to Montana to get a taste for cowboy life. You stop off at Mammoth Hot Springs, Norris Geyser Basin and Old Faithful which is the most famous geyser in the world!
This would be a dream come true for the whole family and would 100% be the best family holiday of your life!
Snorkelling in the Maldives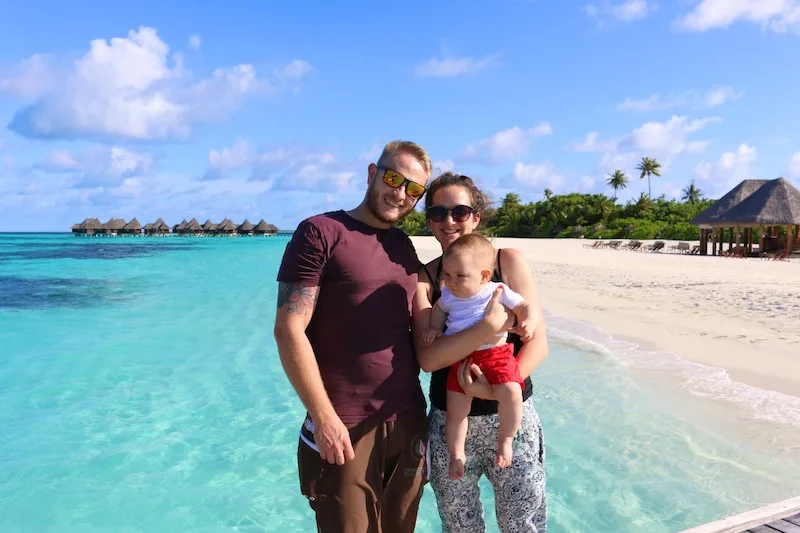 I'm sure the Maldives isn't the first place you'd consider for a child-friendly holiday but it's actually a fantastic place for families – especially if your kids love to swim! The water is so warm and calm that it has to be one of the most incredible and easy places in the world to snorkel.
We visited the Maldives with George when he was a baby and it was also a great place for babies and toddlers. Everything is so calm and relaxed and most kids are happy to alternate between the pool and the beach for days on end! There are family-friendly resorts in the Maldives but I'd go with a small, quiet island where older kids can have a bit of freedom to roam.
Read more: What it's really like to travel to the Maldives with a baby
Thailand Adventure + Relaxation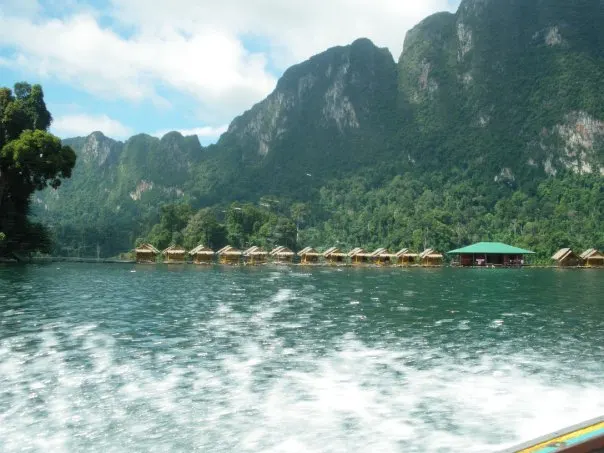 I can't wait to take my kids to Thailand! I'm waiting until they're a little older and they'll appreciate all the activities on offer (and won't moan about the long journey!) I think children aged 8 upwards would really enjoy a family holiday to Thailand.
I'd split the holiday up into two sections, one adventurous week and one relaxing week. For the adventurous week I'd love to stay in Khao Sok National Park at somewhere like Elephant Hills and do things like canoeing safaris down the Sok River and trekking through the rainforest.
Sam and I did something similar when we were backpacking in 2009 and it was incredible. It was beautiful and we were so close to monkeys and elephants and incredible birds.
For the relaxing section of the holiday I'd head to one of the islands and stay at a family-friendly resort with a kid's club and waterslides so we'd get a bit of peace!
Croatia National Parks
Another holiday I've got planned for when my kids are a little older is a road trip visiting Croatia's incredible national parks. Croatia is an absolute dream for anyone who loves a road trip…and anyone who doesn't (kids in the back asking if they're nearly there yet!) can rejoice in the fact that no driving times during this road trip are pretty short.
Lonely Planet has a great itinerary for a 220 mile drive that takes you to five national parks including Plitvice National Park and Northern Velebit National Park. There are so many incredible waterfalls and adventures to have during this road trip and I'm sure kids of all ages would love it!
Iceland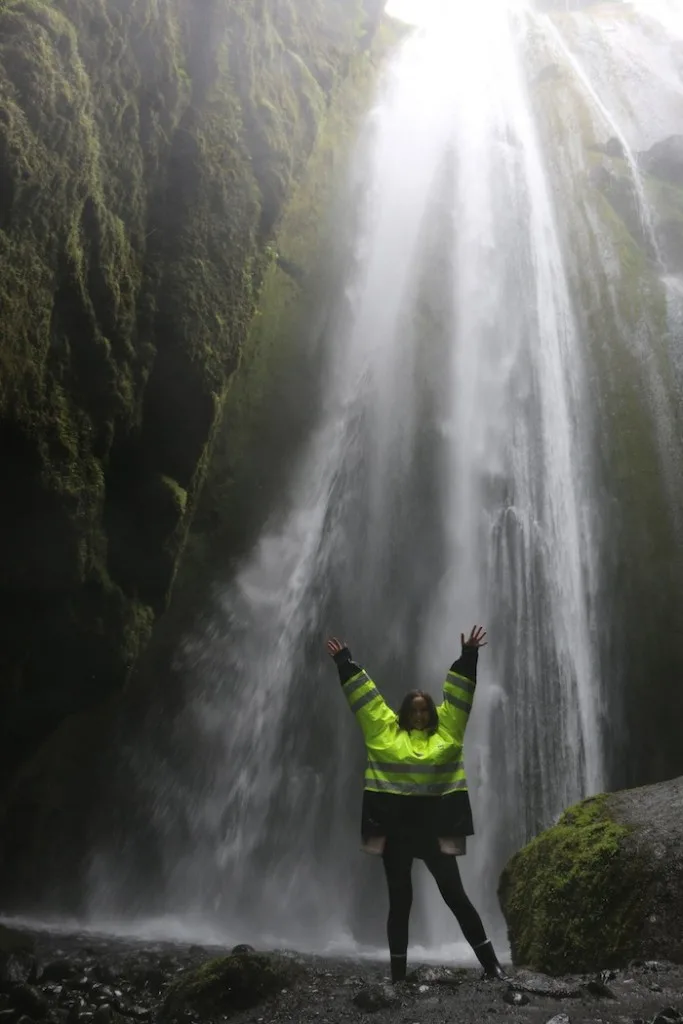 Iceland is one of my favourite places in the whole world, something that surprised me because I usually love warm destinations with white sand and blue seas. But Iceland is magical and breathtakingly beautiful so it's time to wrap the kids up warm and have an adventure.
You can go horse riding across lava fields, ice climbing across glaciers, visit waterfalls and geysers, go rock climbing and take road trips, go river rafting and take volcano tours! You can go whale watching, seal spotting and search for puffins. Go dog sledding, visit the beaches or soak in bubbling geothermal pools. You can also hope to see the Northern Lights but that one isn't guaranteed.
Travelynn Family has a great blog post about visiting Iceland with children so check that out!