It's no secret that I'm a massive fan of Amazon. The convenience of quickly ordering something on my phone and it arriving the next day is too much, so I order virtually everything I can via the app. Everything from nappies to books, spices to dog food, clothes for the kids and everything for our home. I have times when I have an Amazon delivery almost every day and I consider the delivery guy a close friend!
So it isn't surprising I do the majority of my Christmas shopping on Amazon. There was one year I left my Christmas shopping to the last minute and ordered literally everything in one go via Amazon. I sat on the sofa for about 2 hours with Christmas songs playing, a few glasses of mulled wine and Christmas candles all around and it was delightful! It was the best Christmas shopping experience ever and I felt very proud of myself for avoiding the manic chaos of the shops! Everything arrived in the next 2 days and was wrapped and under the tree that evening. I felt like a Christmas hero!
Anyway, whether or not you're an Amazon Fangirl of Fanboy like me, here are 10 gorgeous Christmas gifts for every type of traveller in your life. They're all available to order on Amazon and these are all products I have and love so I can genuinely vouch for them all.
Disclaimer: This post contains affiliate links.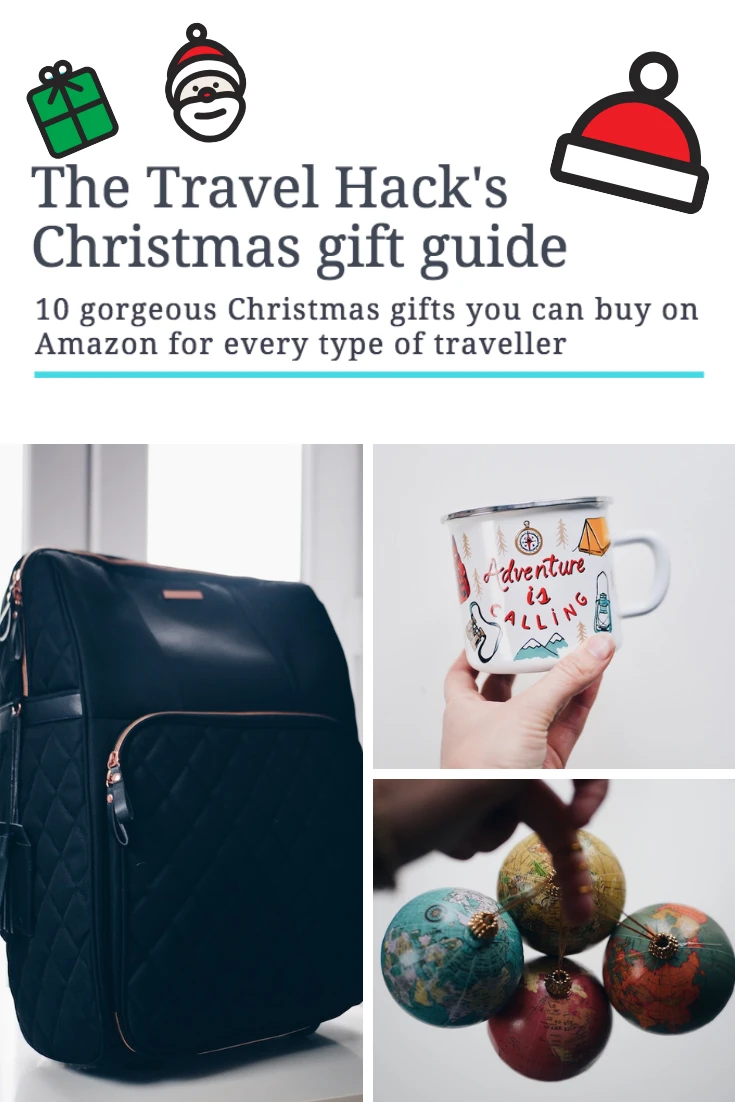 Let's get going with The Travel Hack's Christmas gift guide…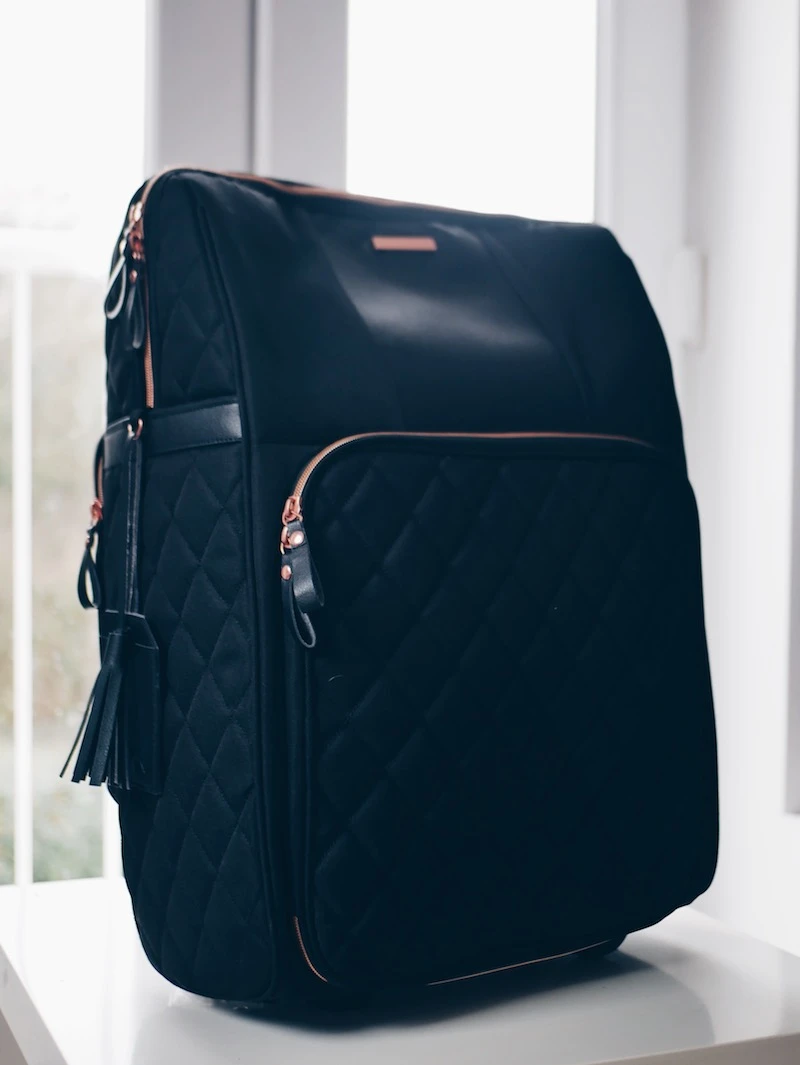 Of course, at the top of the list is my suitcase, The Travel Hack Pro Cabin Case. This is a case I designed in collaboration with Cabin Max. It's created to be maximum dimensions for hand luggage on many airlines; meaning it's as big as it possibly can be without being too big to take onboard. It'll save you money because you won't need to check your luggage into the hold.
It's also a dream to travel with thanks to the handy compartments that make getting through the airport a breeze. There's a top 'handbag compartment' where you can put your second piece of hand luggage when travelling with those airlines who don't allow a small handbag. This top pocket is also very handy for getting through airport security. You can put things like your liquids and electronics in the top pocket to make them easy to remove from your bag while you go through security.
There's also a water bottle holder and lots of internal pockets to keep things nice and organised.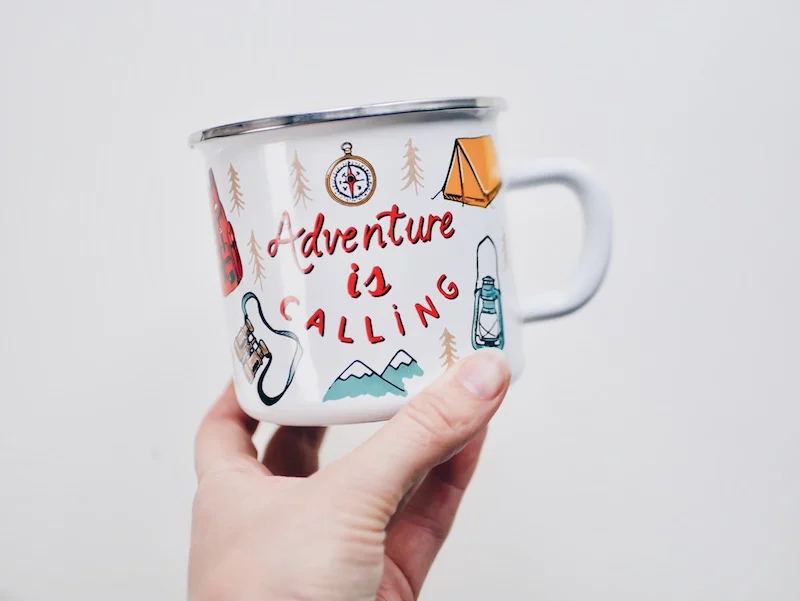 If you're looking for a small but thoughtful gift then I love this Adventure is Calling mug. It's great for camping but I also like using it at home too. I couldn't find the exact mug I have but this is close and is equally nice!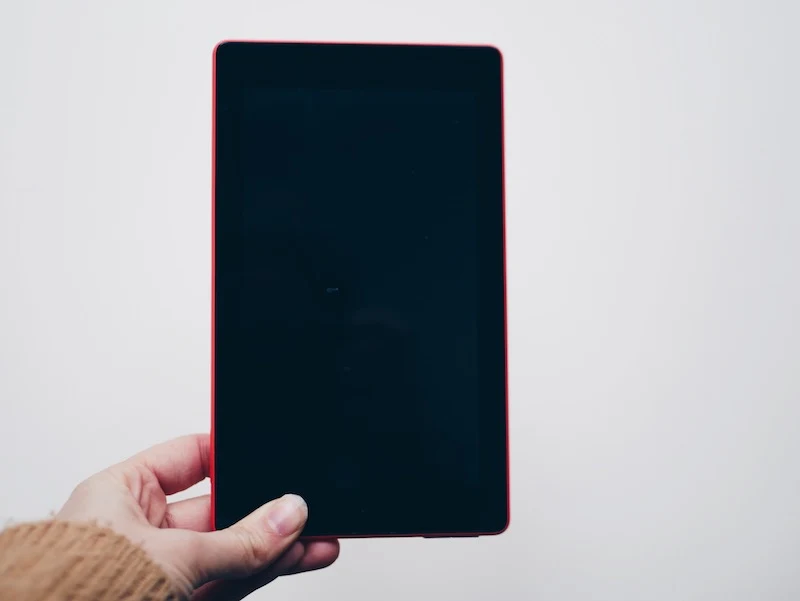 A Kindle Fire is the best thing ever for travelling. You can load it up with books, magazines, Netflix shows, movies and games and it'll keep you entertained for days. If the person you're buying for already has a Kindle then an Amazon gift card is a great gift as they can buy a load of books for their Kindle!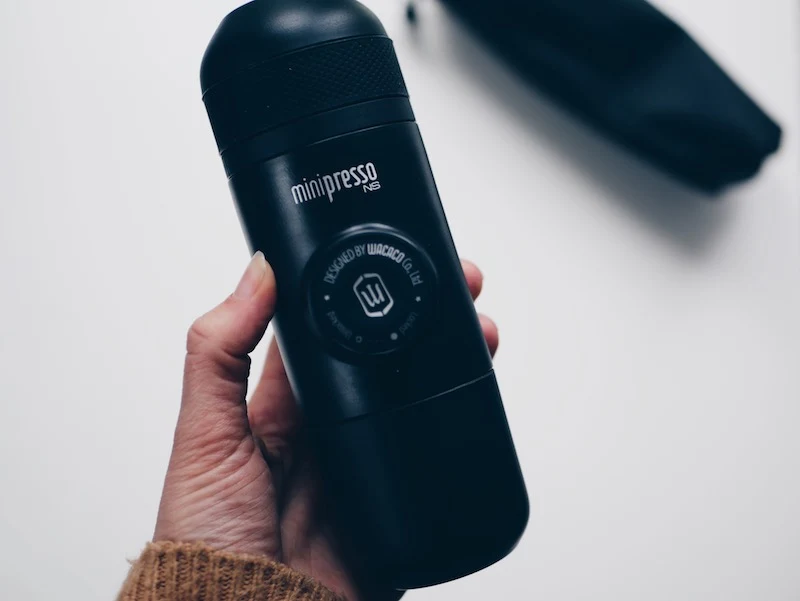 Coffee lovers, rejoice, I've found the best portable espresso machine ever!
The Wacaco Minipresso is a tiny, handheld espresso machine and it's compatible with Nespresso pods. Whether you're hiking up Snowdon or need a caffeine hit on a train in India, this will deliver a perfect cuppa!
It's worth noting that it doesn't work so well with the cheaper 'Nespresso Compatible' pods. I buy the Gourmesso ones for our Nepresso machine at home but the Minipresso struggles with these and is better with the real Nespresso pods or CafePod ones.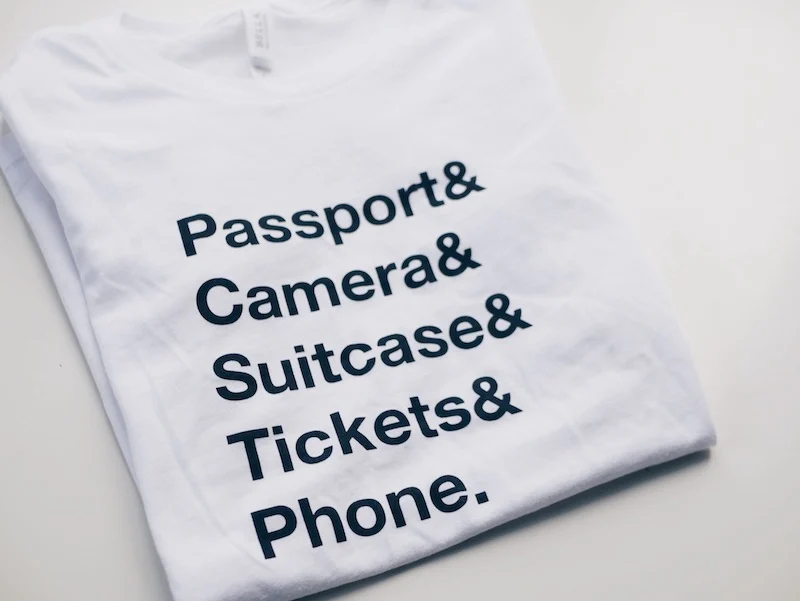 These t-shirts have been designed by two of my blogging friends and travel blogger legends, Adventurous Kate and Calin O'Neil. There are a few designs available and I love this one saying 'Passport& Camera& Suitcase& Tickets &Phone.' Basically, the only things you really need to travel!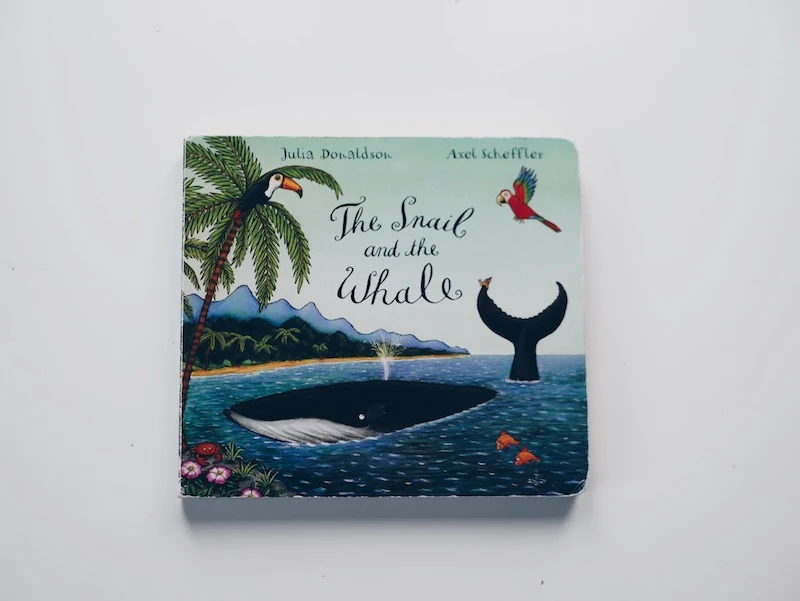 George and Joseph have a huge stack of books and I love it when they select Snail and the Whale for their bedtime story.
It's a story about a snail with a serious case of wanderlust. She longs to sail around the world and her dreams come true when a whale takes her on an incredible journey on his tail. It's such a beautiful story, it even made me cry the first time I read it!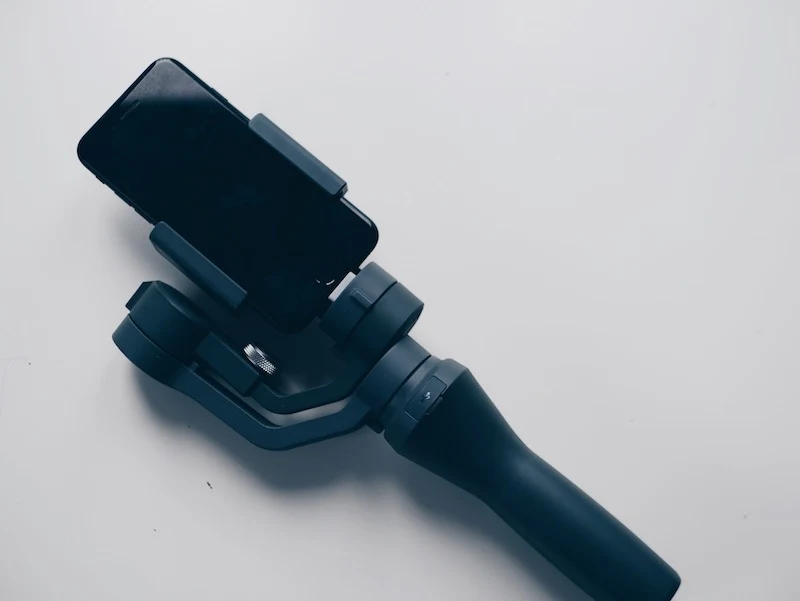 If you're looking for a quick and easy way to make professional looking videos from your travels then I highly recommend this gimbal. It's a stabiliser for your phone and allows you to make super smooth and silky videos.
I had a lot of comments about the videos I made recently while I was in Cornwall and they were all made on my phone and took less than 30 seconds to edit.
There's a DJI app you can use when filming and it will automatically edit your footage for short and simple videos.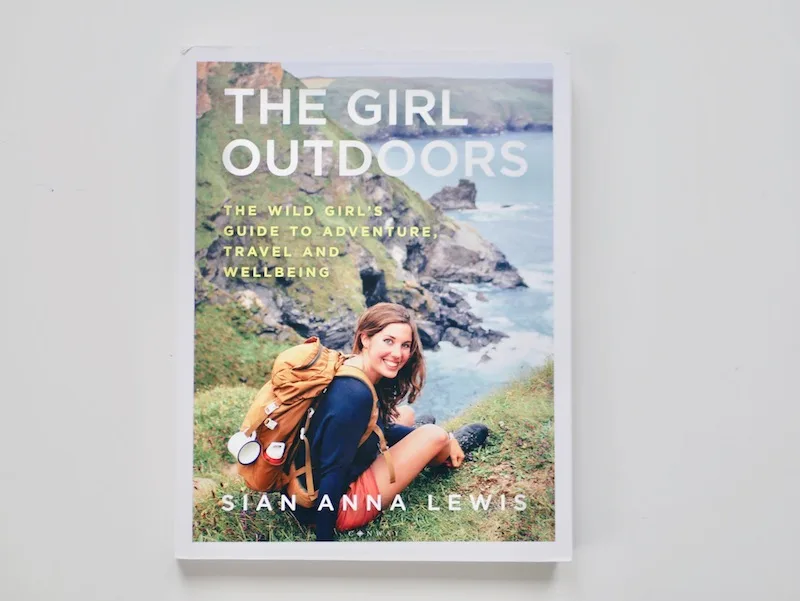 Sian Anna Lewis is such a HUGE inspiration to me and I loved her book The Girl Outdoors. It's packed with tips and information to, quite simply, get outdoors more. I would have loved to read this book when I was about 16 and I loved hiking and being outdoors but there weren't many role models out there making it look 'cool'. Sian definitely makes it look cool and even at the age of 31 this book makes me want to put my hiking boots on and get out in the great outdoors. There are so many great tips about outdoor adventures!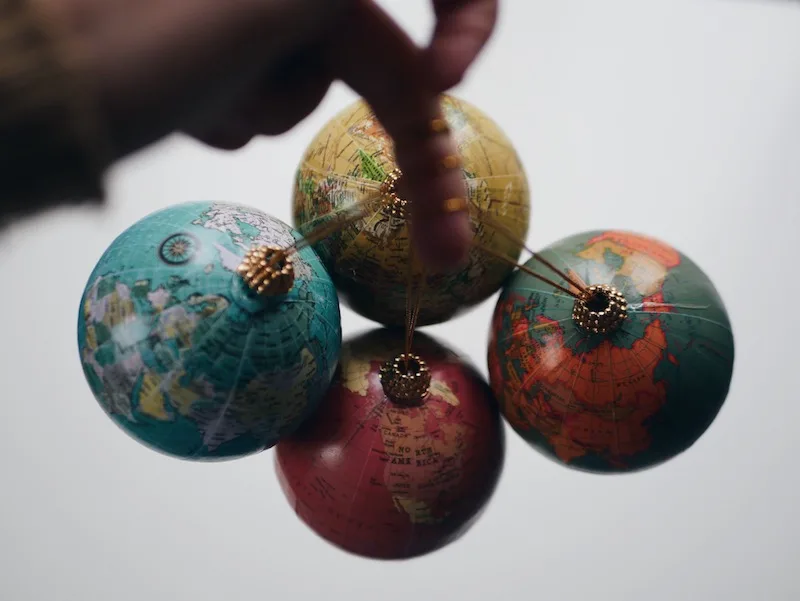 How pretty are these!? These are a bit of an awkward gift because, ideally, you want to give them to someone before Christmas so they can get them on their tree! They could be great for a colleague where you'll exchange gifts before the big day. Either way, they're a lovely gift and a keepsake someone will use year after year.
Previous Christmas gift guides:
The Travel Hack's Christmas Gift Guide 2017
The Christmas gift guide for bloggers
How to present a weekend away as a gift