The city of Edmonton in Alberta, Canada deserves a bit of a spotlight. If you haven't been you're seriously missing out and if you have been, well I'm sure you won't need me to tell you that you need to visit Edmonton again! I've just returned from a family break out there and am already itching to get back.
There are SO many reasons why you should visit, but these eight are a good start…especially the last one…
#1. It's an urban centre in the heart of wilderness
Edmonton has the usual city appeal – skyscrapers, lots of shopping and dining options, a bustling atmosphere – but part of its charm is that it's so close to some pretty epic national parks. Elk Island National Park is less than an hour's drive away and the stunning Jasper National Park is reachable in less than four hours.
Elk Island is home to almost 500 bison and at both parks there are plenty of camping options, so you can indulge in some star gazing. Jasper is the world's second largest dark sky preserve so it really is the ideal place. We visited Jasper Planetarium where we got to learn more about our galaxies and peer through giant telescopes. Very cool!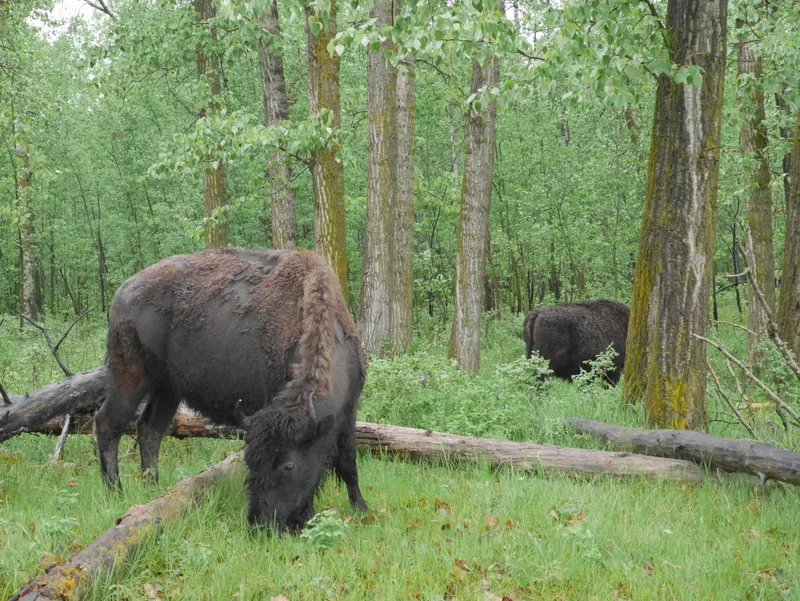 #2. It has the largest expanse of urban parkland in North America
So how big are we talking? It has a river valley that is 22 times the size of New York's Central Park, so big!
Edmonton is blessed with over 20 major parks, making the city super green and very easy on the eyes. Whether you want to go for a jog, cycle or gentle walk, you have an endless route options. Best of all, you can enjoy a lot of it free.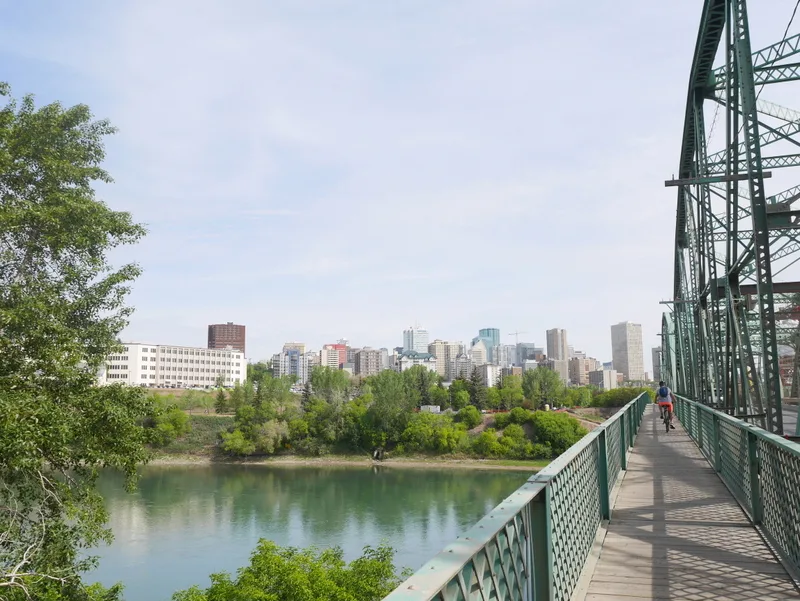 If you have the time and money to delve a bit deeper, visit Fort Edmonton Park to visit four eras of Edmonton's past. It's the ideal place to get your geek on! Animal lovers should head to Edmonton Valley Zoo and for a pretty Insta-fix head to Muttart Conservatory. The latter is quite small so you'll only need about an hour max and you can team it up with other fun things.
The Travel Hack Tip: Stick your trainers on and grab some fresh air to shake those jet lag cobwebs off!
#3. It's an Insta Dream
Head to El Cortez Mexican Kitchen + Tequila Bar and you'll be blinded by photo opportunities. This place is seriously cool!
The food, cocktails and craft beers are also really, damn good. Trust me, we thoroughly researched them during our visit.
The Travel Hack Tip: Don't forget to take a look at the basement…!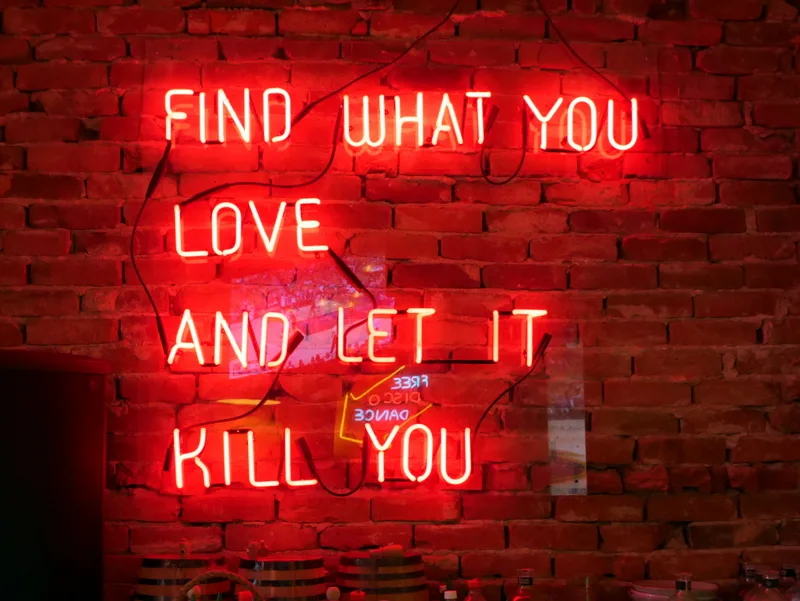 #4. It celebrates green onion cake
Whilst you can easily get your Mexican-fix in Edmonton, you can also enjoy a green onion cake. It's something of an unofficial treasure in the city and let's admit it, a bit of a novelty compared to our tradition of a cuppa!
The Travel Hack Tip: Visit one of the many markets, like the 124 Street Grand Market, to sample some of the best.
Note from Monica: If you're anything like me and you're muttering 'what on earth is green onion cake?' check out this website.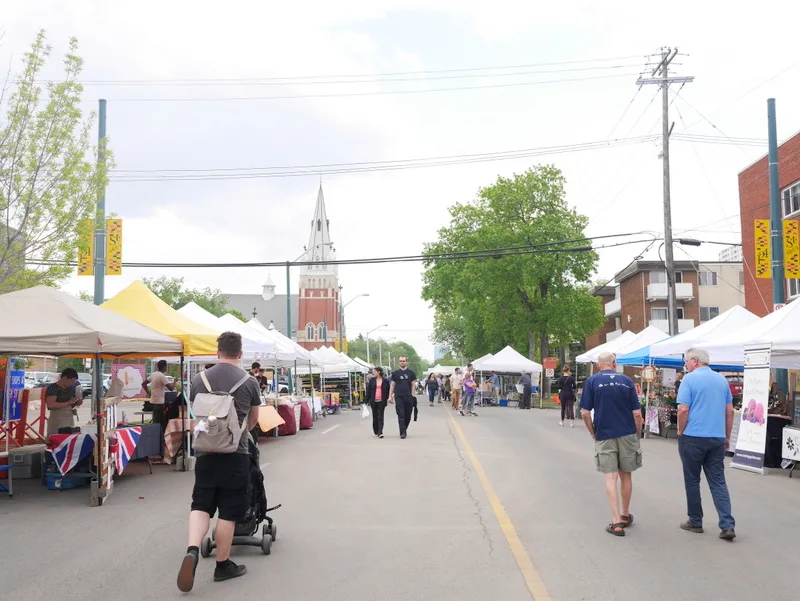 #5. It has a loop the loop water slide
And whilst we're mentioning novelties, Edmonton is home to the world's largest indoor wave machine and a loop the loop water slide! You'll find World Waterpark in West Edmonton Mall, which deserves a mention in its own right. It's a huge shopping arcade spanning the equivalent of 48 city blocks. Bring your credit card at your own peril!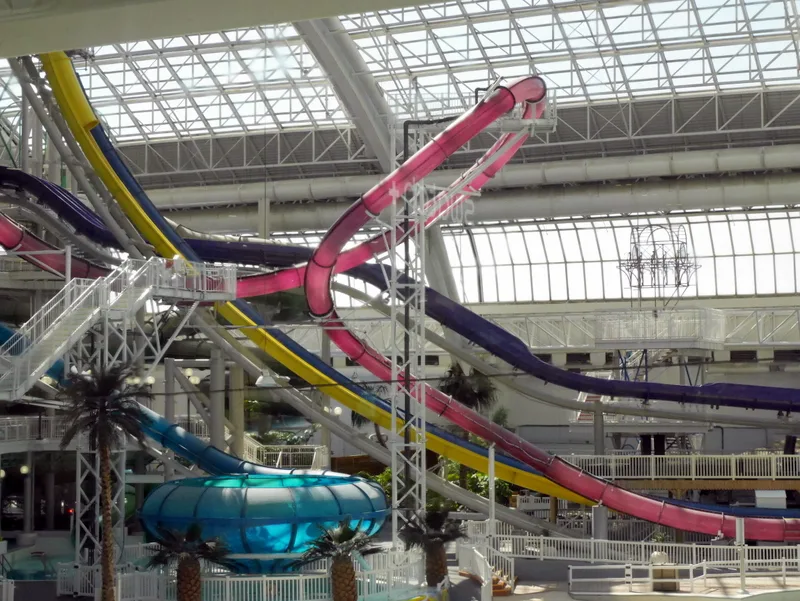 #6. Those long summer days
During the summer you really can get good value for money as you can pack even more in while the sunshine can stretch for 17 hours! There are lots of festivals and patios to exploit the good weather.
The Travel Hack Tip: The longest day of all is 21 June.
#7. It has a bazillion festivals
Talking of festivals, Edmontonians really do know how to party. There's pretty much a festival for everything; cats, crafts, music…if you can think of it, chances are there's a festival for it in Edmonton. The last count listed 80 of them, including one for cowboy poetry!
The Travel Hack Tip: If you're visiting in winter make sure you look up Ice at Whyte Festival where you can tear down frozen slides!
Check out all of Edmonton's summer festivals here.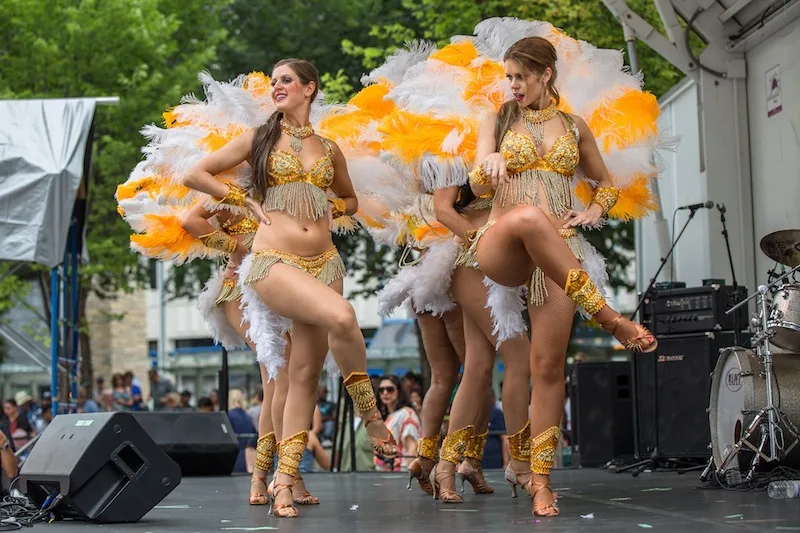 Source: IQ Remix
#8. The Travel Hack's Intern Position
Sold on the idea of going to Edmonton? Make it happen sooner than you think by applying for The Travel Hack's amazing intern position! We're looking for someone to take on the paid intern position and they'll kick it off with an amazing trip to Edmonton with Monica and Elle. Read here for more details on this exciting opportunity.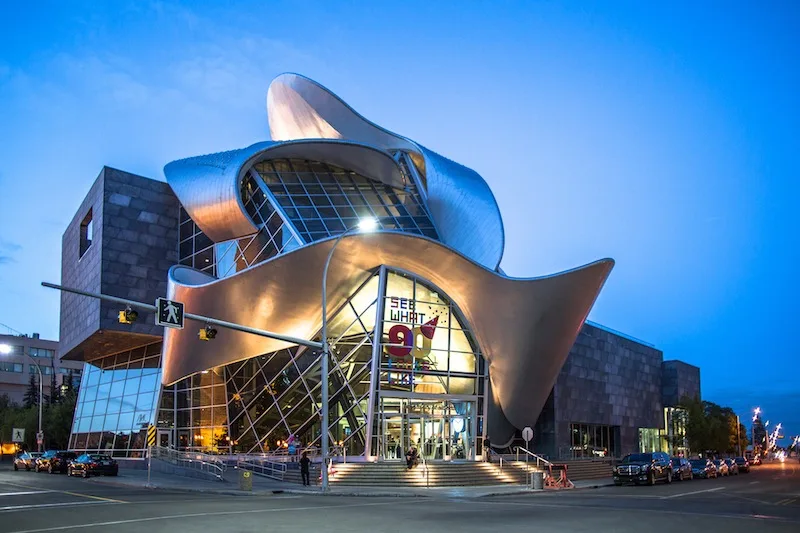 Source: IQ Remix
How to Edmonton
So there are other ways of getting there other than becoming our intern!
We flew to Edmonton with KLM, flying from Birmingham to Edmonton via Amsterdam's Schiphol Airport. The flight is around 11 hours, including the connecting flight.
If you're also travelling with a little one you'll be pleased to hear that they're totally geared up for family travel. You can pre-book a bassinet (like a mini-cot) for a baby to sleep in.