When I returned from my cruise last month I opened up my Instagram stories to your questions.
Most of you had already told me you'd never been on a cruise before so the cruising questions came in thick and fast! I had hundreds of them!
The majority of your questions were around how much it costs to go on a cruise and asking what's actually included in the price. I'm sure lots of us have seen offers with 'Cruises from £500!' but are there lots of hidden extras?!
So let's dive straight into your cruise FAQs and answer that big question…how much would my cruise cost?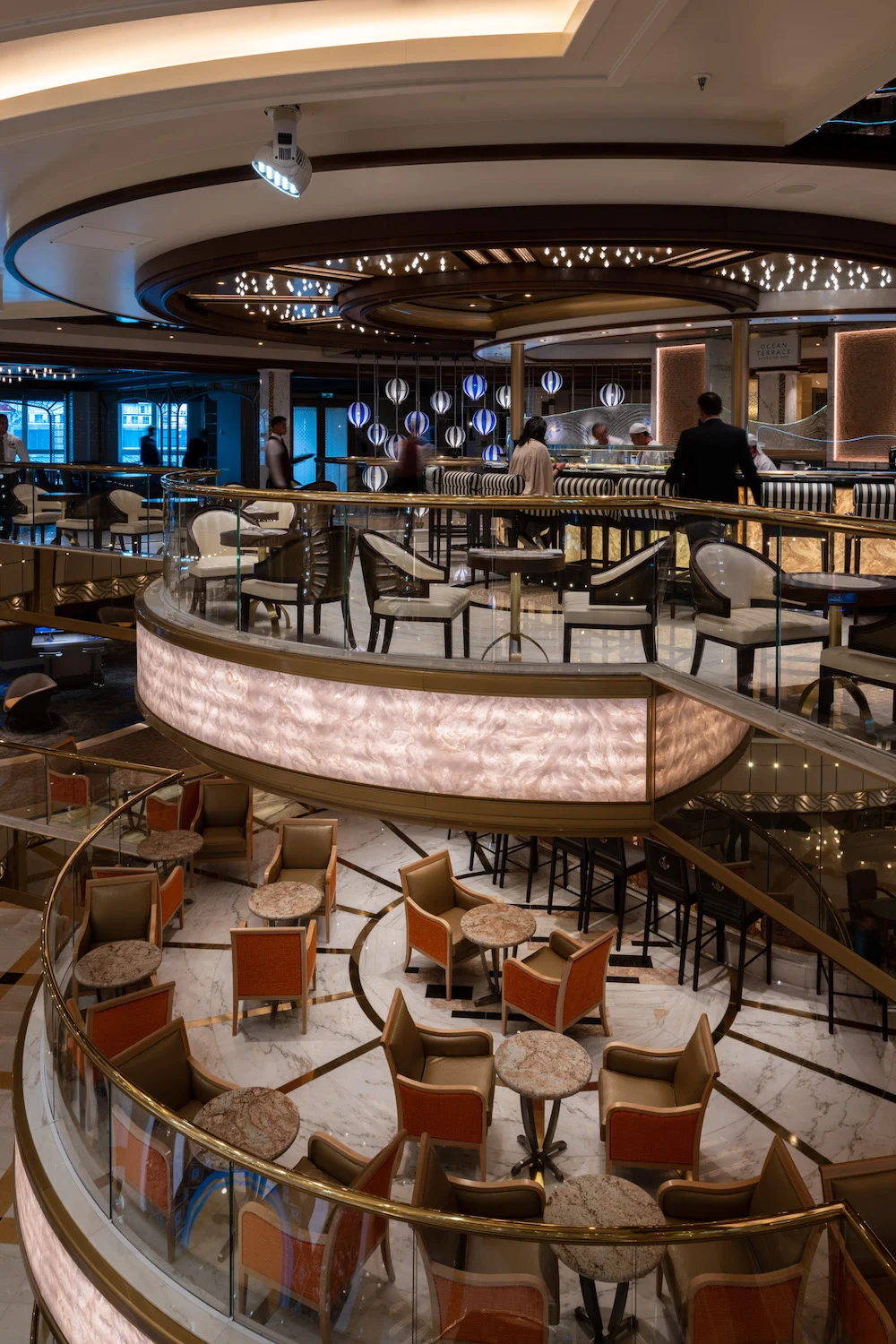 How much does a cruise cost?
This is one I can't actually answer because the price of your cruise will vary depending on:
How long you're away
The destinations you're visiting
What type of room you choose
The time of year you travel
When you book your trip (January is often best to book!)
If you add on additional packages for alcoholic drinks, speciality dining, wifi etc
If you start from the UK or abroad (and have any additional travel costs)
So, just like any other holiday, the price for a cruise can vary massively.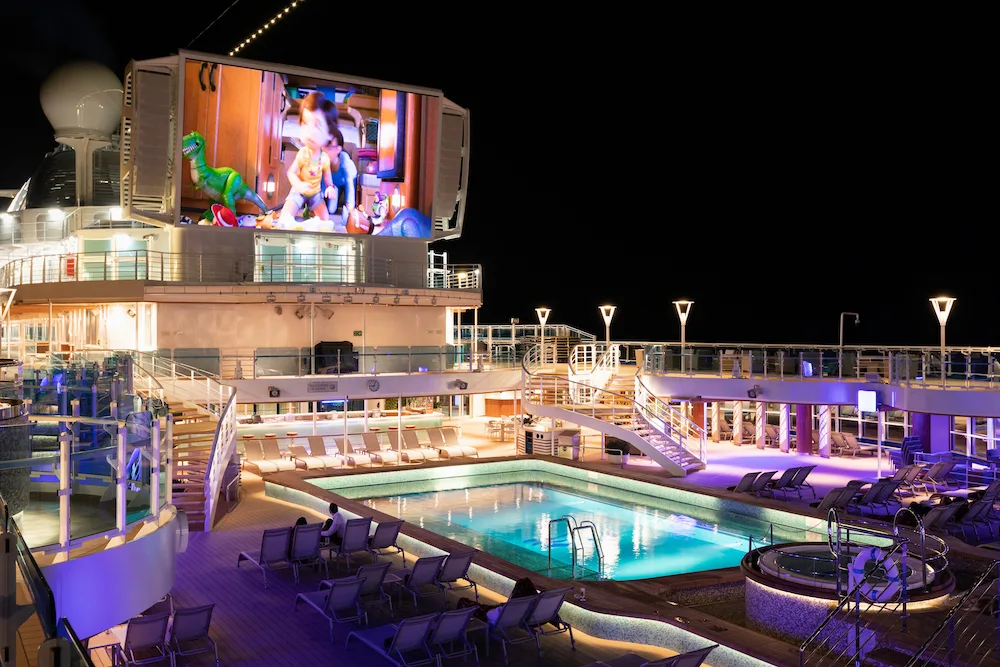 How much was your cruise and what was included?
If you wanted to take the same cruise as me (but for next year) and booked right now (October 2022) you could do it for as little as £699 pp. This would be based on two people sharing in an interior room and would include all of your food and soft drinks.
I was in a Mini Suite so the price for this would be £1,129 pp.
If you drink alcohol then I recommend adding on the Princess Plus Package which is an additional £40pp per day. This then includes alcoholic drinks up to the value of $12 (which is almost everything), WiFi and crew appreciation (tips).
If you plan to dine in any speciality restaurants then there is an additional fee but it's actually great value for the incredible food and service you get.
These are the additional restaurants I ate at and the prices:
Sabatini's: $25
Crown Grill and Bistro Sur La Mer: $29
Wine Maker's table: $40
I think it's nice to have two evenings with speciality dining but for the rest of the cruise I would be happy with the incredible restaurants that are included.
We also had extra on-board experiences including:
Sanctuary: Sun lounger $20 for half-day/ $40 for full-day
Cabanas in the Sanctuary: $110 for half-day/ $220 for full-day
Enclave: $49 for a day pass
Spa treatment: Prices vary depending on treatment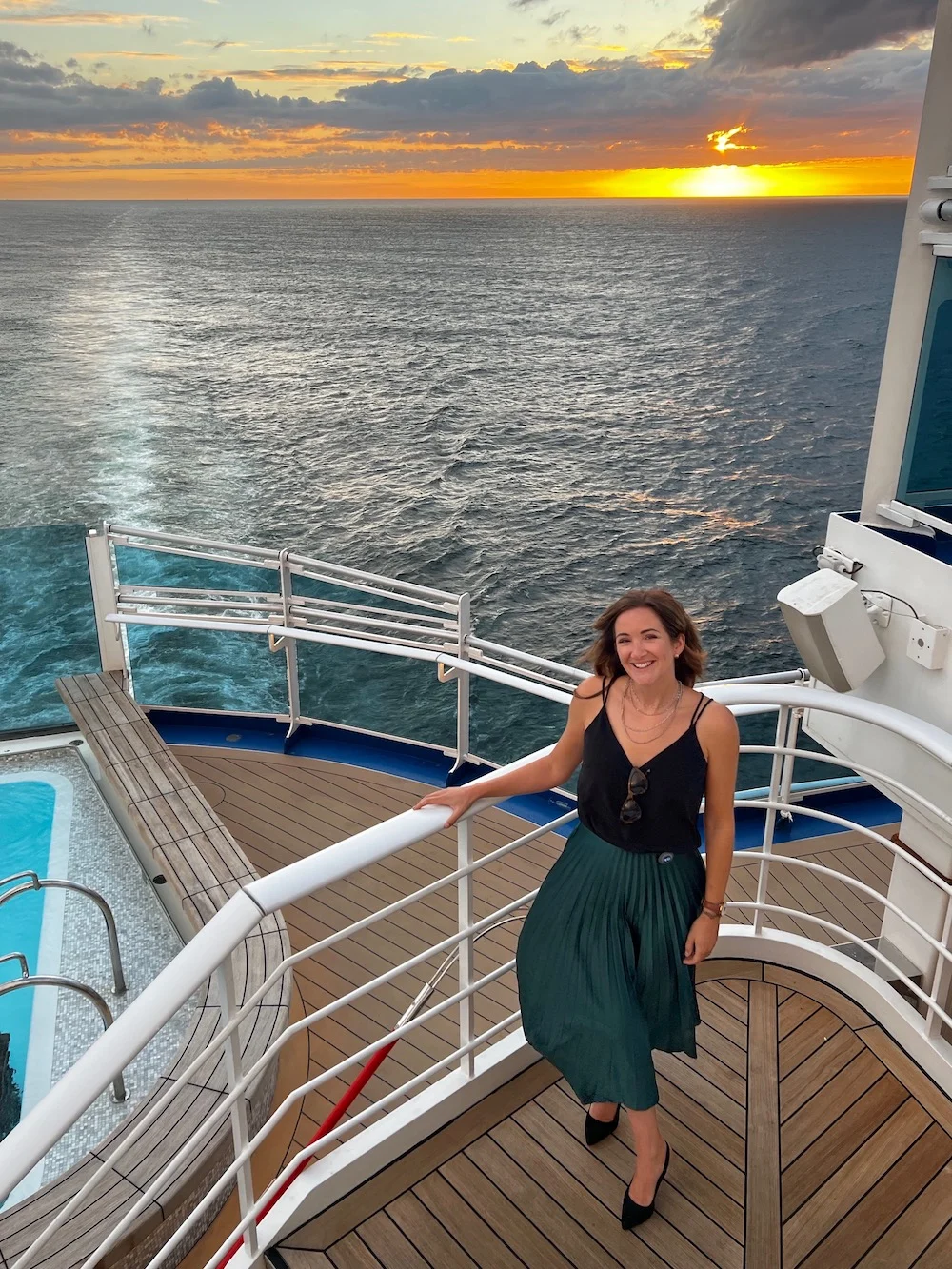 Is everything included once you're on board or do you have to pay extra for things?
Your accommodation, entertainment, soft drinks and food is included in the price you pay. So it's a personal choice if you want to pay extra for alcoholic drinks or speciality dining.
Most people will add on the Princess Plus Package which is £40pp per day and includes alcoholic drinks up to the value of $12 (which is almost everything), WiFi and crew appreciation (tips).
Some people will also have a special evening and dine in one of the specialty restaurants for an additional fee.
Find out more about the Princess packages here.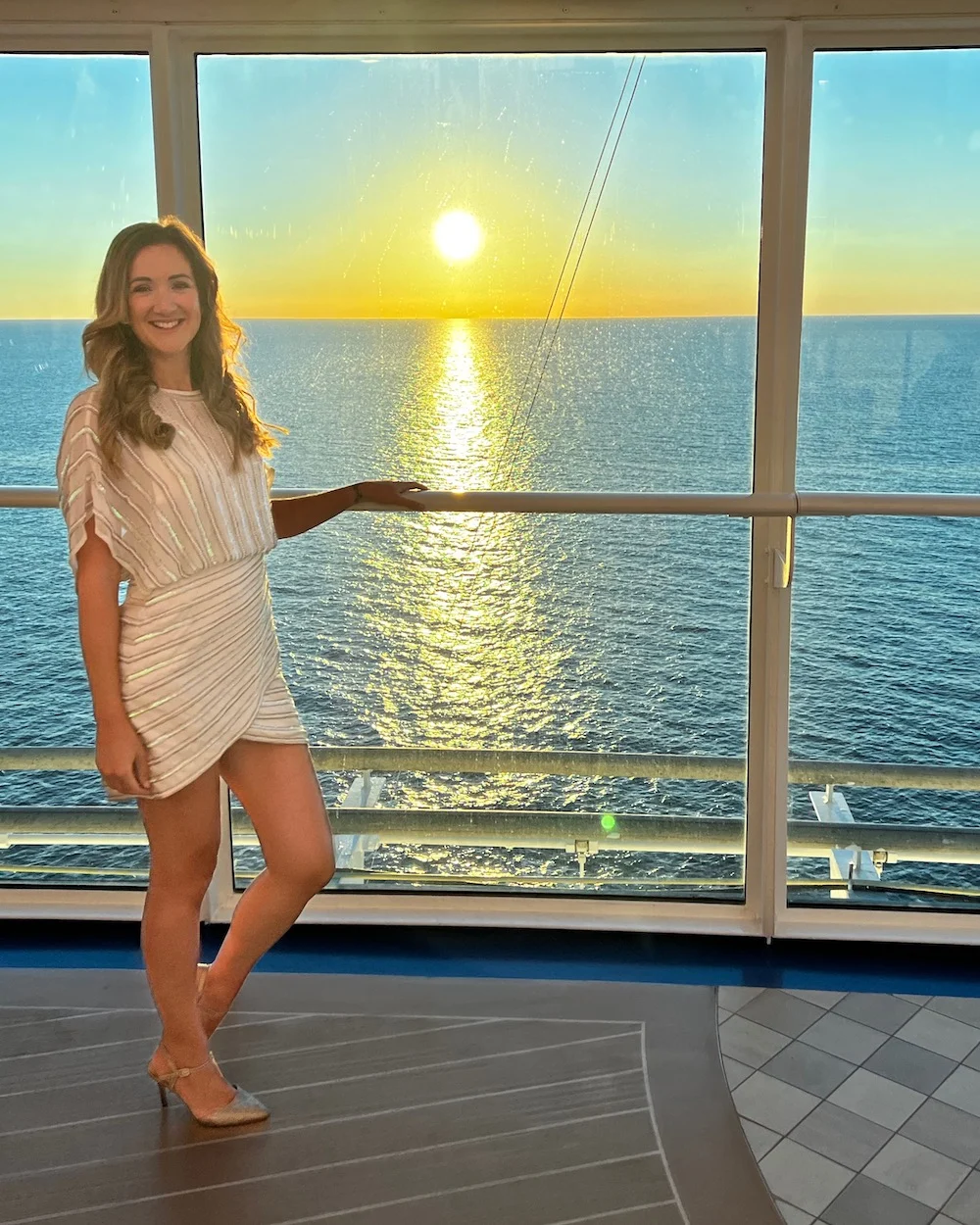 Did you suffer from seasickness?
On this recent cruise I didn't at all but I have on cruises in the past.
The trick is to take seasickness tablets before you feel sick.
Seasickness tablets are a preventative, not a cure, so they don't work as well if you already feel sick. I recommend taking one as soon as you start to feel any motion if you're worried about feeling sick. After a day or two on the ship you won't need to take them.
It's also worth staying in the middle of the ship rather than the front or back because it's more stable here.
It's reassuring to know that most people don't get seasick on cruise ships. I get motion sick in most vehicles but I'm OK on cruise ships. The small tender boats, which are sometimes used to transport you from a big cruise ship to a small port, do make me feel sick but you're on and off them pretty quickly.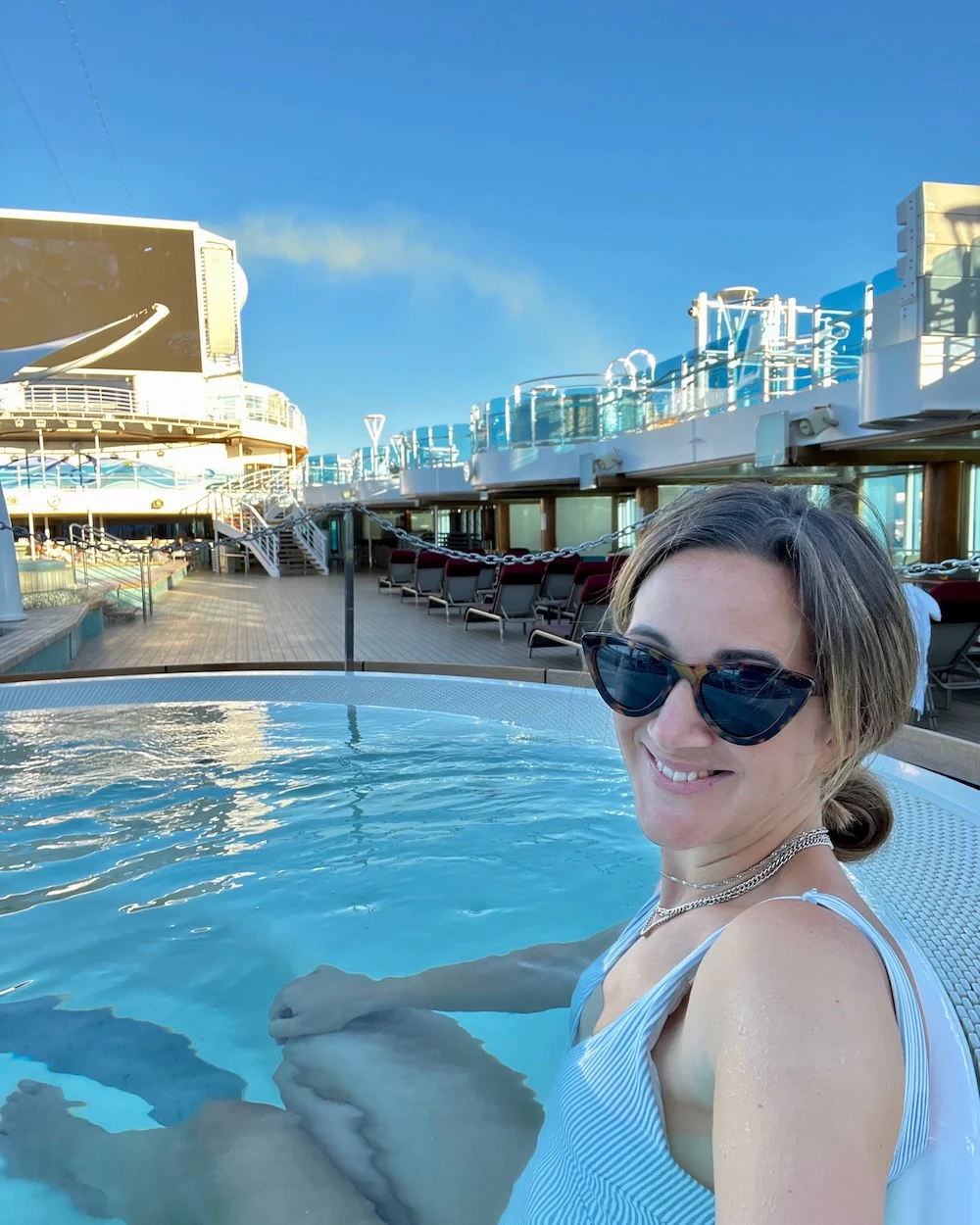 Can you recommend any seasickness remedies?
I take Stugeron-15.
These can make you drowsy so ask your pharmacist for seasickness tablets with caffeine if you want to avoid that sleepy feeling. I accidentally bought these in Spain this summer and they really are brilliant.
Are cruises child friendly?
Cruises are child friendly! Ships have kids clubs and lots of activities for children. I think it's a great way to see a lot of new destinations with children without the hassle of long journeys.
I think a cruise is best for young children (under 5's) and older children (over 10's).
My boys are currently aged 6 and 7 and all they really want from a holiday is a waterslide and a kid's club. So if we went on a cruise it would need to have a really good pool complex.
I'm looking forward to my kids being a little older and they'll be more interested in the destinations we're visiting.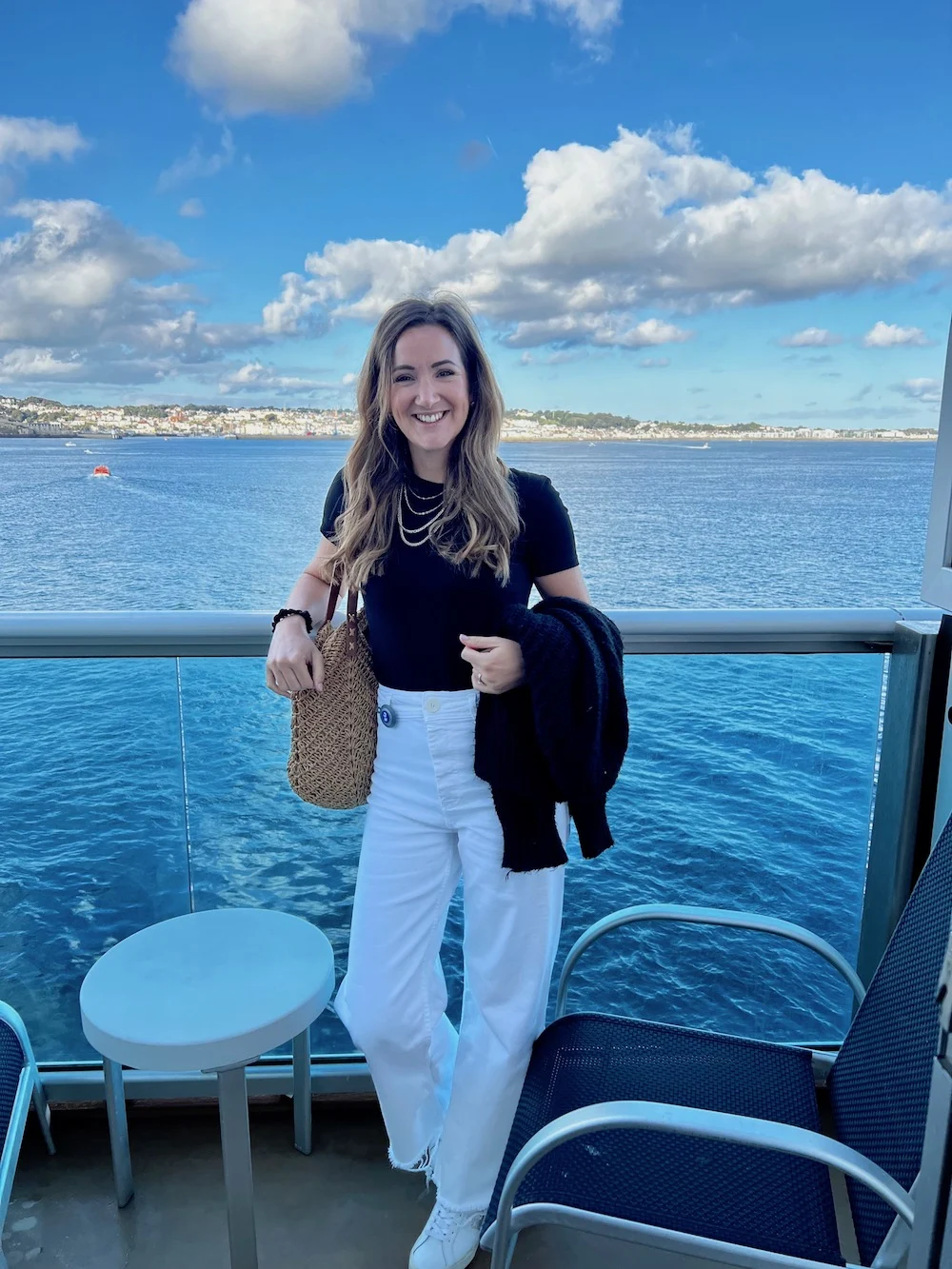 Would you do a cruise with the whole family?
I would love to do a multi-generation cruise with everyone from the grandchildren up to the grandparents. I think there's something for everyone on a cruise and it's a really easy way to have a family holiday because everyone can add on whichever packages they'd like.
Are there family rooms available?
Yes, many rooms sleep 4 people – whether that's on a double sofa bed or fold down bunk beds. The price for the 3rd and 4th people in the room is considerably cheaper. These are also full sized beds so you could have 4 adults in a room.
You could also book connecting family rooms or a Sky Suite which I've pictured below and we would need to do one of these options as a family of 5.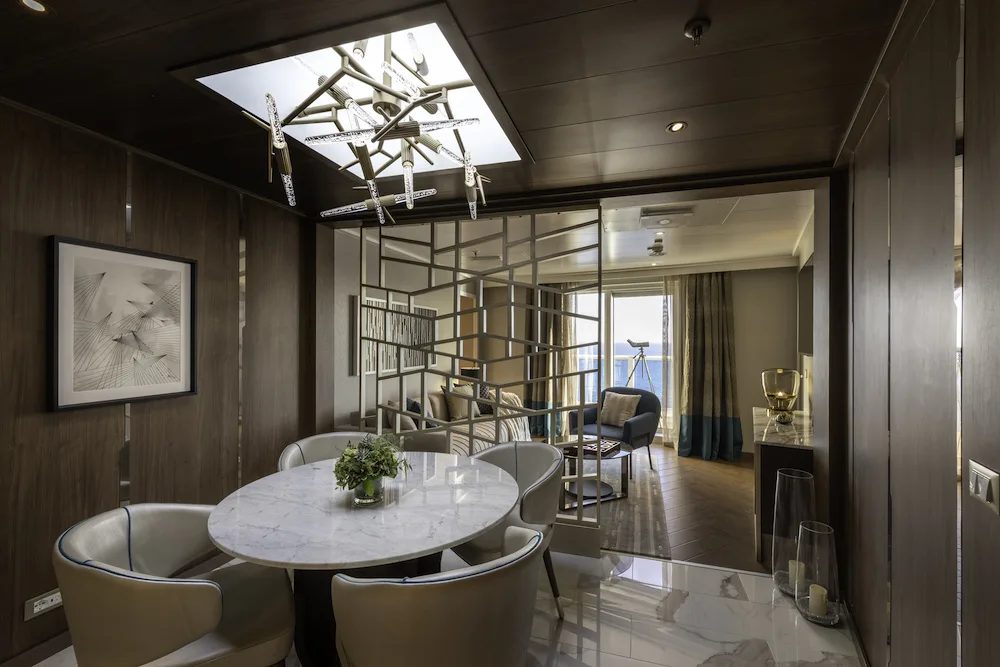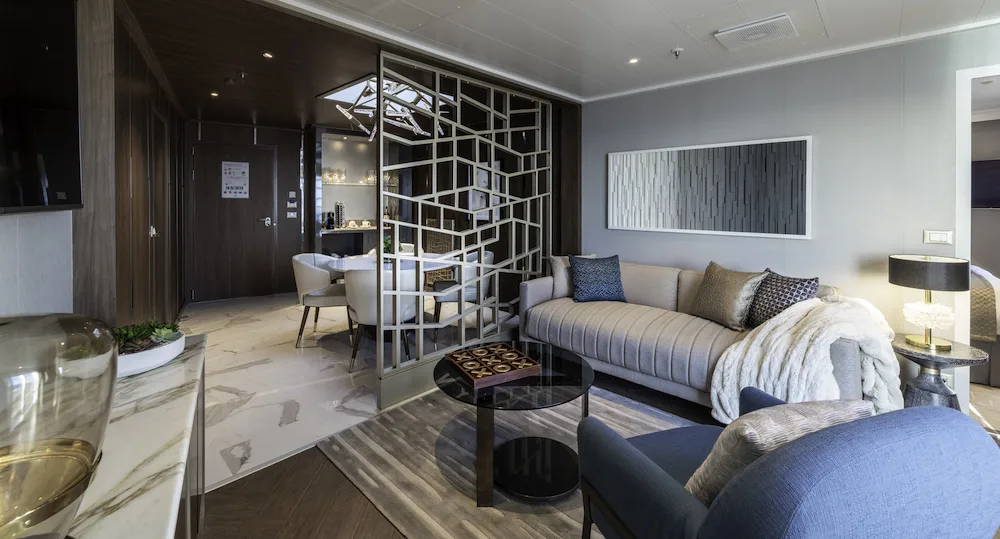 What are the interior rooms like with no windows?
Surprisingly gorgeous! We visited an interior room and it was lovely. Obviously it has no window, but if you don't plan to spend much time in your room then this won't be a problem.
After visiting an interior room I would have no problem booking one for a budget-friendly cruise.
Do you have to do excursions when you get to new places?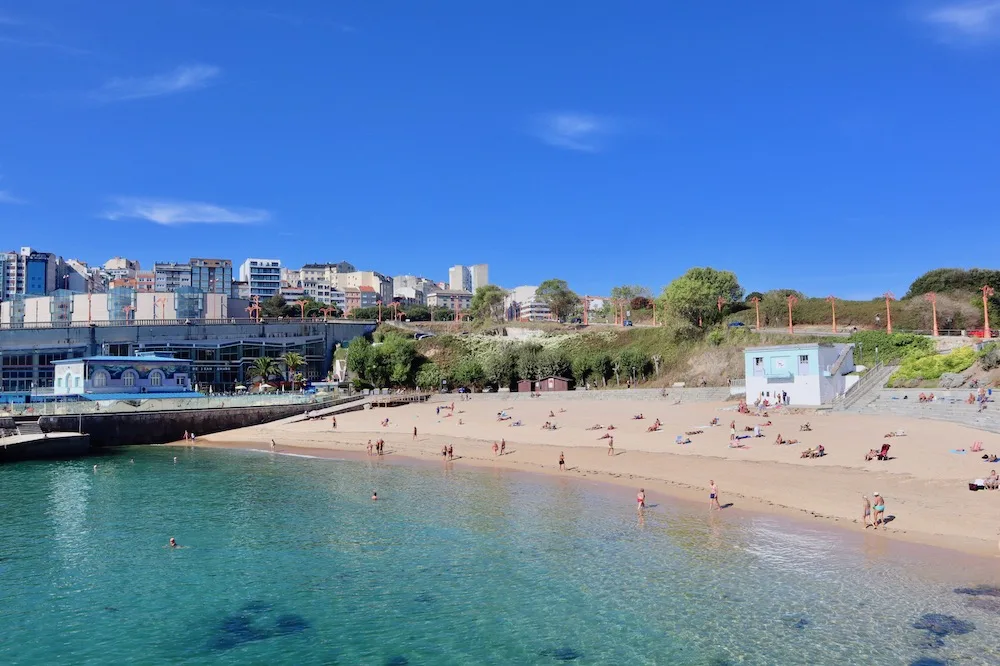 This beautiful beach was a 20 minute walk from where the ship docked in La Coruna
No! For many destinations you can just stroll off the ship when you're ready and do your own thing. Sometimes you'll be able to walk off and you're in the thick of it but sometimes you'll need to get a bus or a taxi. I recommend getting on the bus transfers provided by the cruise but there will often be local taxi drivers waiting nearby too.
You can read more about the destinations I visited here. I took an excursion in Ile de Re but explored independently in La Coruna. In Guernsey I arranged my own mini tour using a local company.
Visiting Guernsey from a cruise ship
Visiting Ile de Re from a cruise
Read more: 10 things to know before your first cruise