Where should you go for a family holiday? It's a big question at the moment as holiday prices are sky rocketing for 2023! It doesn't seem fair that just as Covid restrictions have lifted we're hit with the cost of living crisis and flight prices going through the roof, meaning many of us can barely afford a holiday.
If you're feeling the pinch this year, I've got some ideas for cheap family holiday destinations that could save you almost £1,800!
The days of 'brits abroad' family holiday in the Costa del Sol have long gone, it's time to be adventurous, get off the beaten path and try somewhere new (and more affordable!)
If you've dreamed of seeing the Eiffel Tower in Paris or the Roman Colosseum, no other destination will satisfy your desire to experience those iconic landmarks.
But what you're looking for is a cheap family holiday with beaches, stunning scenery and pretty little towns? And maybe some sunshine, if that's not too much to ask?
If finding a 'cheap family holiday' seems like an impossible task right now I've got some great ideas for destination swaps. You may have spent your childhood holidays in Greece or Spain, but there are many more equally beautiful but much more affordable destinations available to us these days!
Did you know that if you swap Dubrovnik for Montenegro (which is just next door, has fewer crowds and is equally beautiful) you'll save yourself around £675!? Swap Santorini for Bulgaria and you could save a whopping £1,791!
If you can be a little flexible with your destination, you might find that there are savings to be had by venturing somewhere off the usual tourist trail. These suggestions have the same gorgeous weather, cobble-stoned streets, and flight time but cost a fraction of the price.
And let's not forget that it's exciting to visit somewhere completely new too! The internet has opened up a whole new world of travel as we're able to research and pre-book every aspect of our holidays (which, admittedly can have its downsides when you're suffering with Destination Overwhelm!) but it means you don't need to be scared to go somewhere new.
It's time to be brave and get that family holiday booked for 2023!
The average costs of holidays in the post was provided by M&S Bank.
Travel Hack Tip: For me personally, I'm looking at swapping my annual family holiday from a Spanish island to Montenegro! I've been before on a solo trip and loved it so I can't wait to take the family back!
Swap Santorini in Greece for Bulgaria's Black Sea Coast
Average saving: £1,791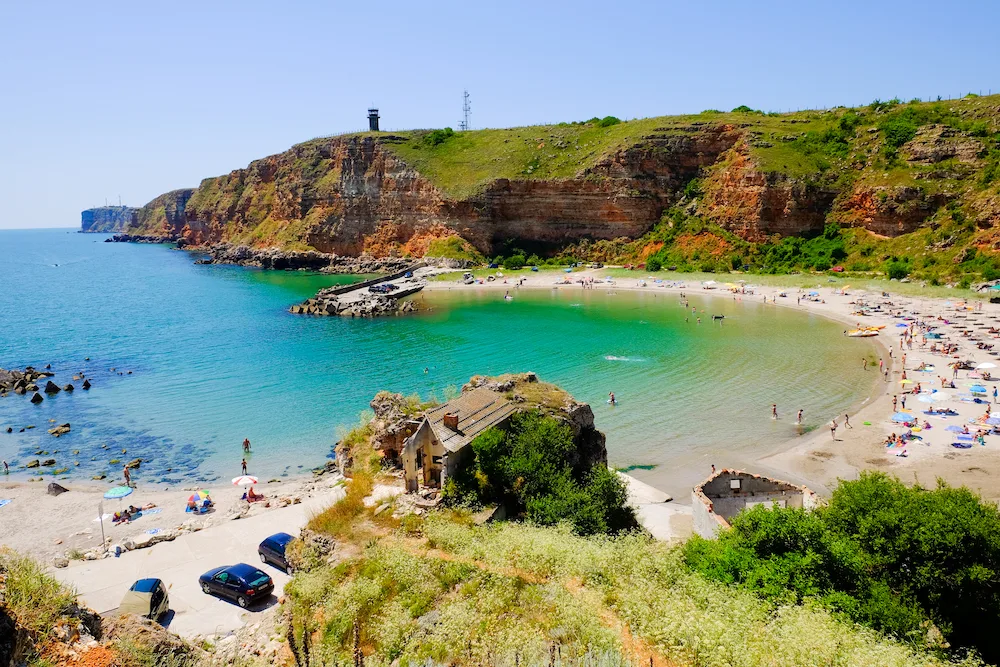 You've seen the pictures. Bright white Grecian villas falling over each other on rocky cliff edges with blue domed rooftops. Santorini looks incredible and who wouldn't want to spend a family holiday there?
The problem is, everyone else has seen the pictures too! They're also dreaming of boat trips on the Aegean Sea and playing on black sand beaches. And other Greek islands like Mykonos and Naxos are just as expensive.
So why not swap Santorini for Bulgaria….?
Bulgaria is a great alternative to Santorini for a cheap family holiday. Santorini sets the average family back around £3,449 for a week-long holiday, Bulgaria's Black Sea Coast costs far less at around £1,658.
Swap the Aegean for the Black Sea in a place that offers holidaymakers 5km of glorious white sand beaches. Dozens of resorts are a five-minute walk or less away from the coastline. And if you ever tire of sunbathing and swimming, there are two water parks and two amusement parks right on the waterfront.
Swap Majorca in Spain for Madeira in Portugal
Average saving: £498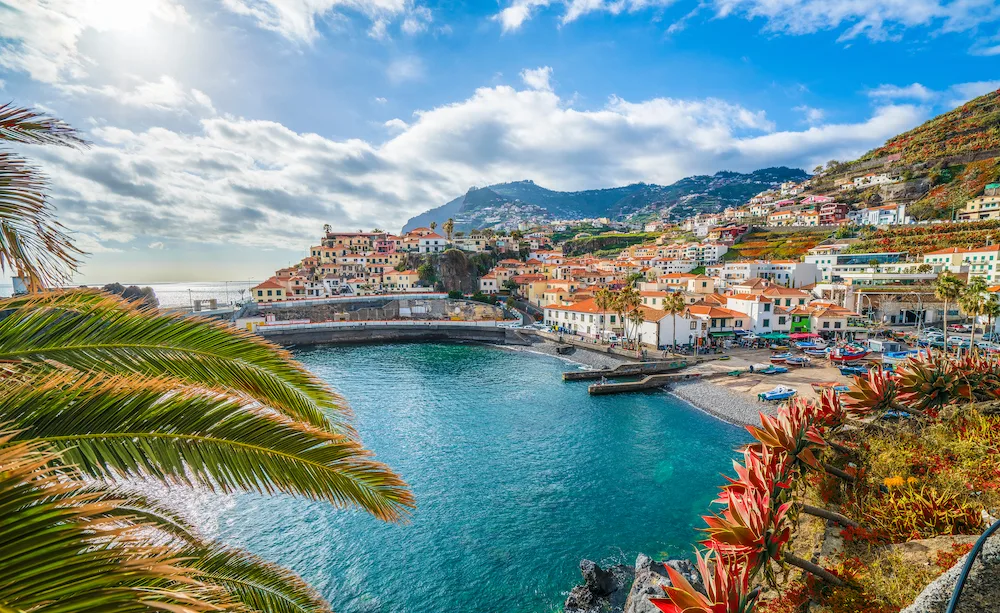 The Balearic island of Majorca has long established itself as a haven for British families seeking summer sun. But it can be an expensive island to visit and Madeira is a much more affordable option.
Madeira is a Portuguese island off the coast of Morocco. And the extra hour of flight time is well worth the savings you'll make on booking a family holiday there. On average, families can spend around £2,168 on a week-long holiday to Mallorca. But Madeira costs approximately £500 less with an average total spend of only £1,670.
It's the perfect destination for a cheap family holiday if you have school-aged kids. Book a villa with a pool in one of the smaller towns away from Funchal. You can hike one of the easy flat trails on the island, explore the coastal villages in a rental car and swim in the crystal clear sea.
Swap Dubrovnik in Croatia for Tivat in Montenegro
Average saving: £765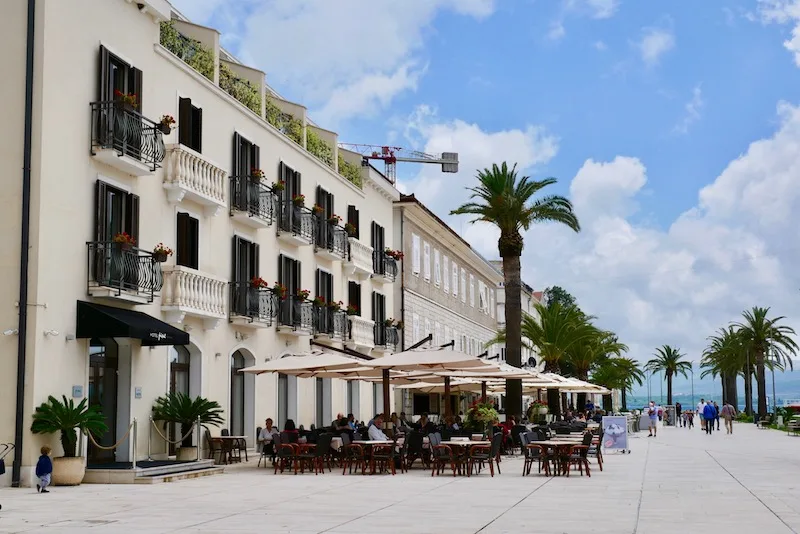 It was only a decade ago that Dubrovnik was an underrated holiday destination and Croatia was a cheaper alternative to Italy. Regardless of whether it's the Game of Thrones effect or the increasing number of cruise liners sailing the Adriatic, that's not the case anymore!
The price of flights to Dubrovnik has skyrocketed and hotels in Old Town aren't cheap in summer either. If you want to book a week-long family holiday there, you're looking at spending around £2,482. But if you have your heart set on a break in the Balkans, Tivat in Montenegro only costs an average of £1,717 for a comparable trip.
Porto Montenegro in Tivat is a gorgeous port village where you can dine on the seafront and watch superyachts sail in and out of the harbour. There are endless water features your kids will love playing in as you potter around town too.
Plaža Ponta and Belane beaches are small but quiet. In fact, Tivat is much quieter than Dubrovnik overall. You could hire bikes and scooters for the whole family and not have to worry about losing sight of your kids in the huge crowds.
Another great option in Montenegro is Herceg Novi. I visited Herceg Novi in 2019 and I loved it and can't wait to take my family back there!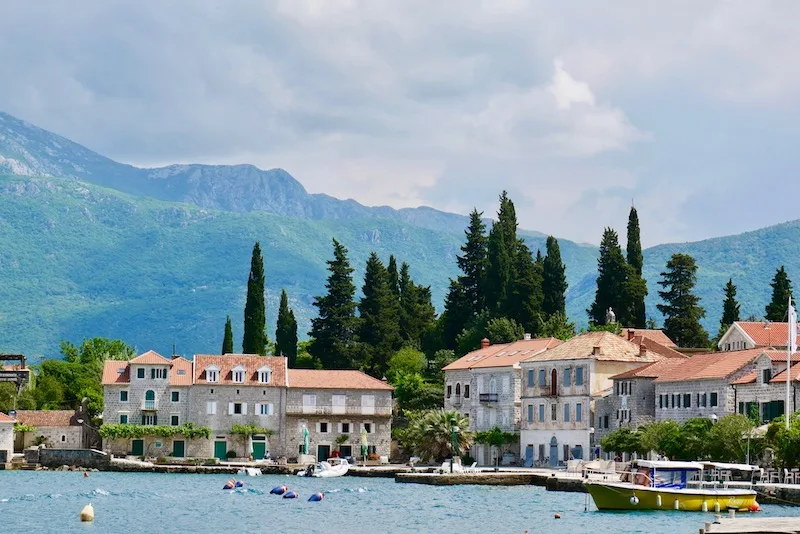 Swap Tulum in Mexico for Punta Cana in the Dominican Republic
Average saving: £601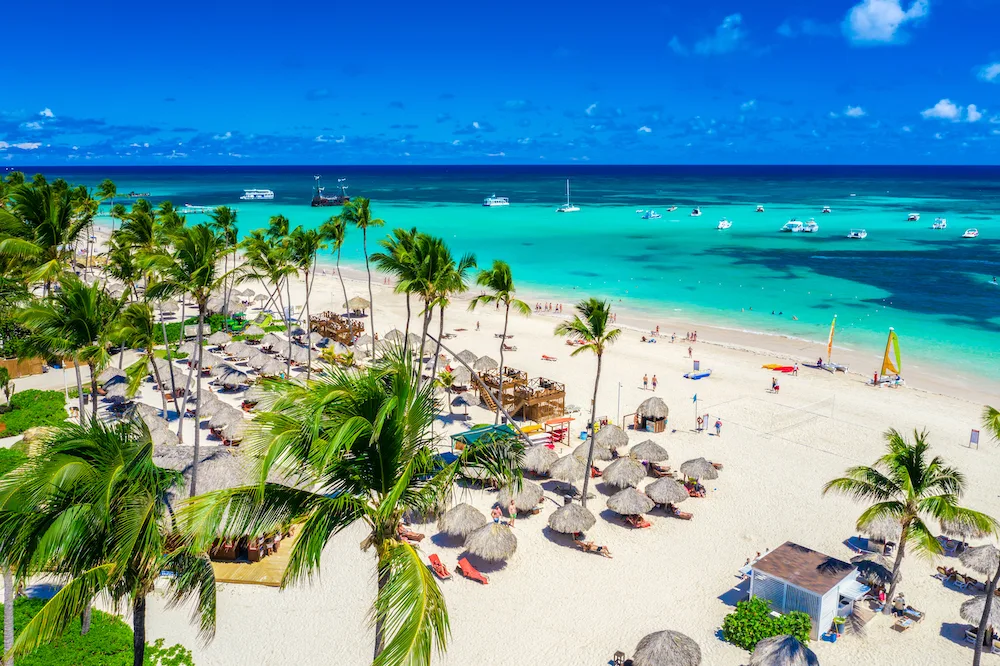 Do you prefer to travel to far-flung destinations on your annual family holiday but still like to get a good deal?
Then you might want to avoid popular resort towns in the Yucatan peninsula of Mexico like Tulum. Believe it or not, opting for a Caribbean break could actually save you money.
Week-long breaks in Tulum for the whole family cost, on average, £4,741. But a comparable holiday in the resort town of Punta Cana in the Dominican Republic costs around £4,113. Both are coastal towns with warm seas and palm tree-laded stretches of white sand.
Punta Cana, like Tulum, is also a great destination for water sports like kitesurfing, windsurfing, kayaking and sailing if you're an active family. And Punta Cana can match Tulum's array of resorts to suit all budgets from luxury villas with private pools to kid-friendly complexes with communal pools and clubs.
Swap Cairo in Egypt for Istanbul in Turkey
Average saving: £524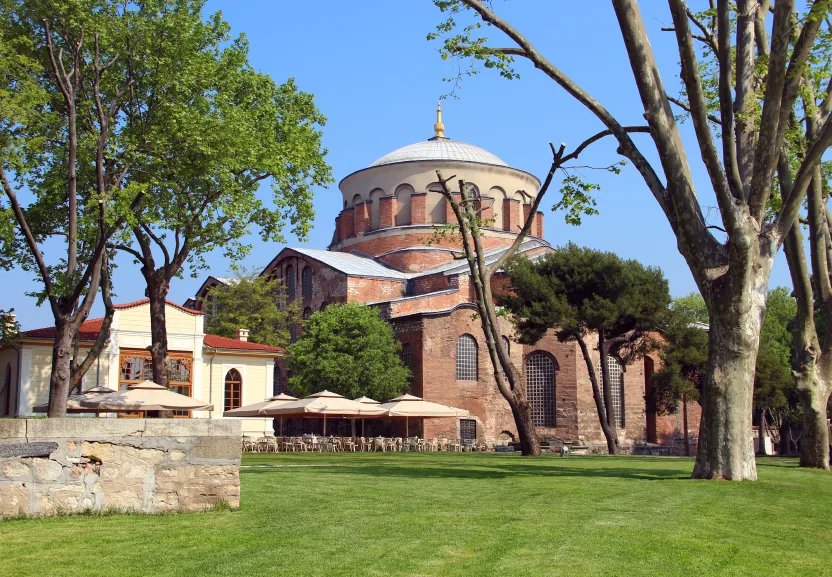 For families with older kids who have outgrown kids clubs and get bored spending every day by the pool, you might be seeking a more adventurous destination for your next family holiday. Cairo can promise sunshine, camel rides and, of course, the Pyramids of Giza.
But don't make the mistake of assuming that all Middle Eastern countries like Egypt can provide a cheap family holiday. Hotels and resorts in this area are more expensive than you might think! Week-long holidays in Cairo can set families back around £2,413. Whereas somewhere like Istanbul in Turkey is much cheaper at an average of £1,889.
Not only is Istanbul generally a safer city, but it will be less of a culture shock as it sits on the Eurasian border. You can expose your older kids to the magic of the bazaars while still giving them cultural and educational experiences by visiting the Blue Mosque and the Hagia Sophia.
Read more: 10 tips for an all-inclusive holiday to Egypt
The dream holiday for active families at Phokaia Beach Resort, Turkey