La Coruna was probably my favourite stop during my recent cruise with Princess Cruises.
We'd already been to Guernsey, La Rochelle and Bilbao so, after three beautiful destinations, it's a bold claim to say La Coruna was my favourite!
I think it's because I had no expectations when I arrived in La Coruna. I'd tried to do some research, because I didn't know much about this port city in Northwest Spain, but I really hadn't found much information online.
But when we arrived I was blown away!
While in La Coruna I saw:
The world's oldest lighthouse and a UNESCO World Heritage Site
Rock carvings from the Iron Age
A modern sculpture park
A very pretty Old Town
The most beautiful Town Hall
A stunning coastal path along the Atlantic Coast
White sandy beaches
Secret coves with white sand and clear sea
Honestly, why La Coruna isn't a more popular holiday destination for British tourists I don't know!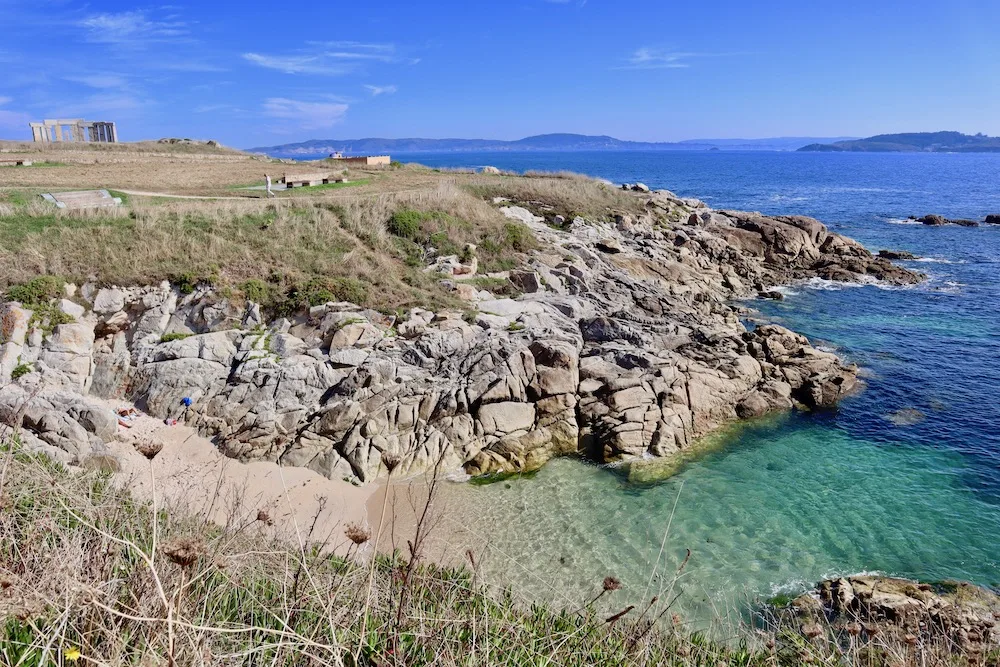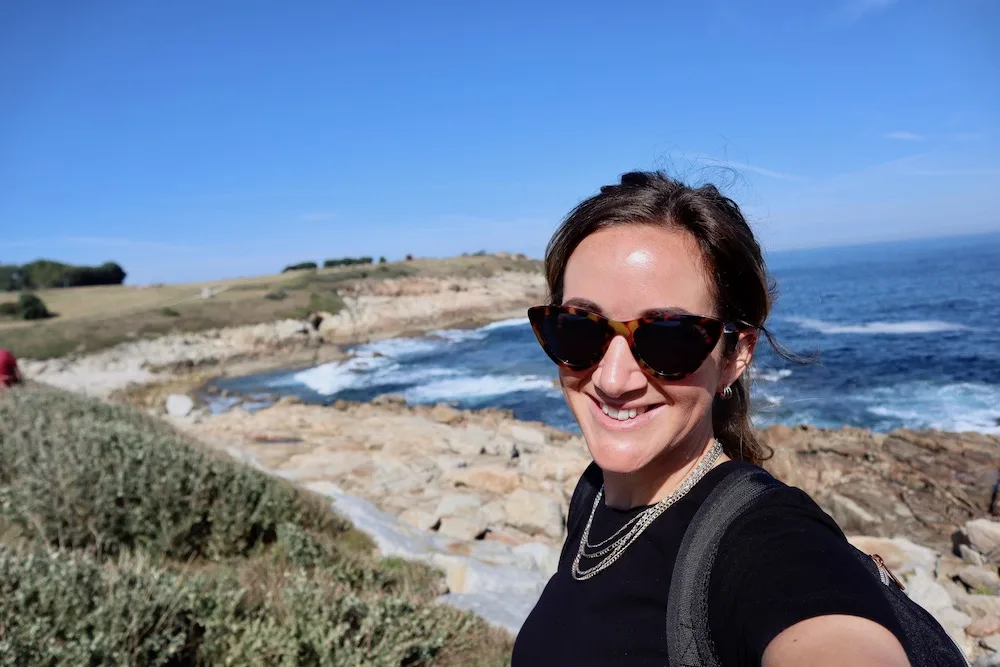 La Coruna cruise port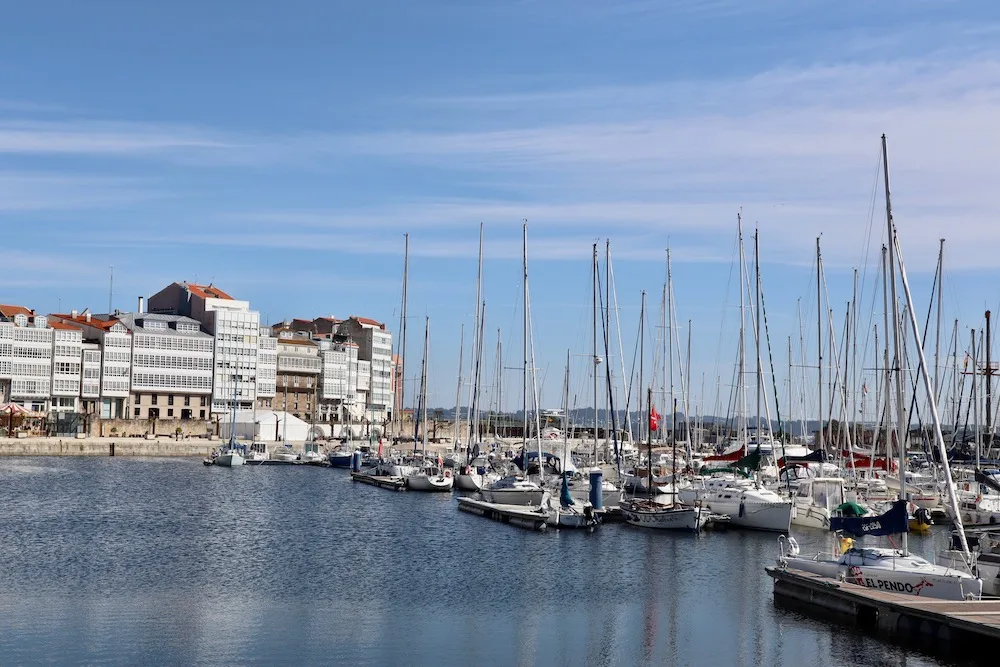 La Coruna is a lovely place to visit from a cruise ship because the La Coruna cruise port is smack bang in the middle of the city. You can walk straight off the ship and you're straight into the action with no need for excursions or shuttle transfers.
I walked to visit everything on this list but I have to warn you that it was a BIG walk! I clocked up about 25,000 steps during the day and I was exhausted when I got back on the ship! But it was so worth it and I loved every second of it.
If you're physically able to then I do recommend walking but there is also the option to hire a bike. If that isn't an option then I'd do the things close to La Coruna cruise port on foot and then jump in a taxi to see the rest. There are plenty of taxis queued up near the cruise port.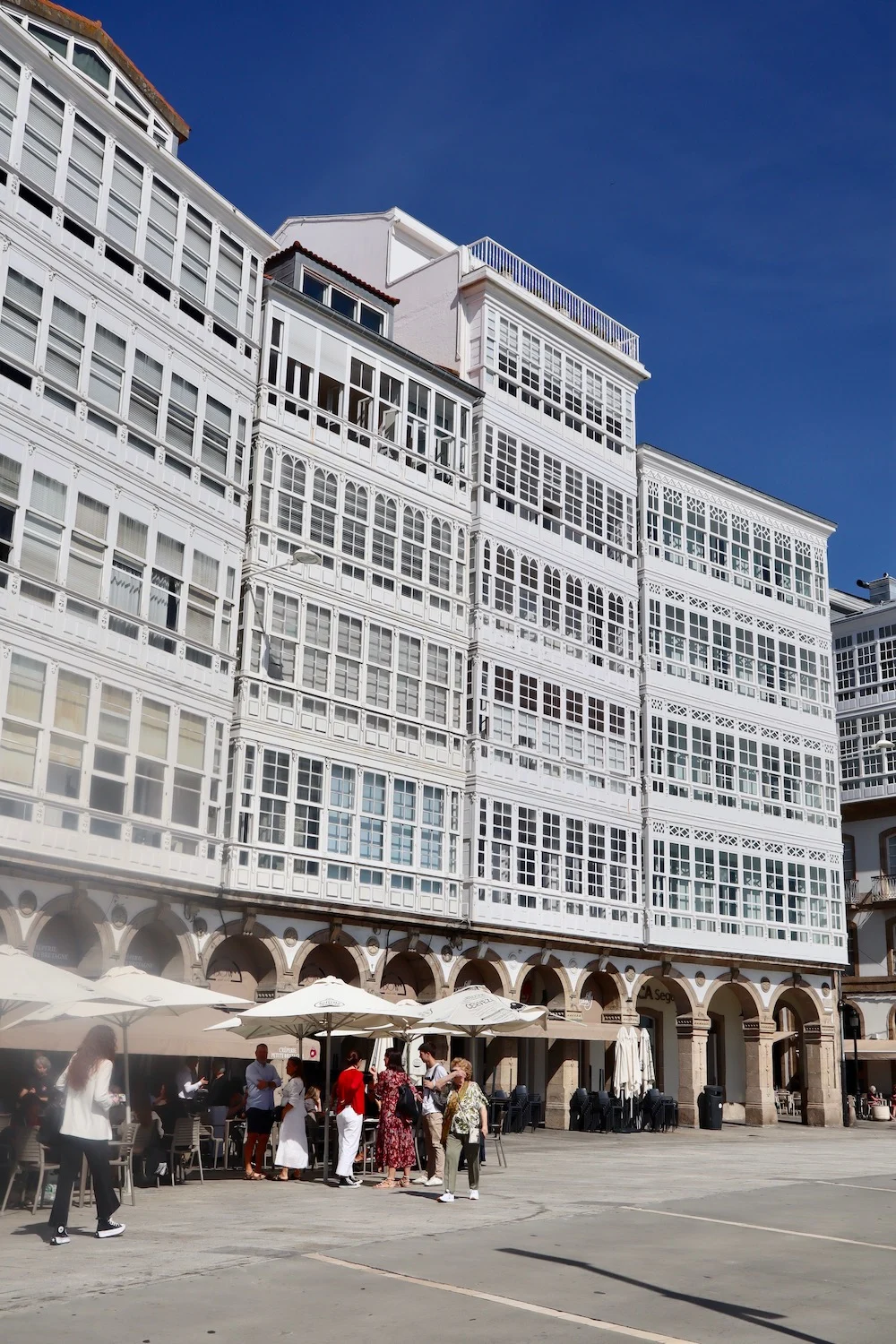 Before leaving the ship!
Before you leave the ship don't forget to bring:
Your camera
Comfy walking shoes
A water bottle
A towel and swimwear (there are lots of lovely places for a dip!)
If you don't want to carry a bulky towel then I recommend a microfibre towel. I have the Dock and Bay towels which I love because they're pretty but also lightweight and easy to slip into my daybag.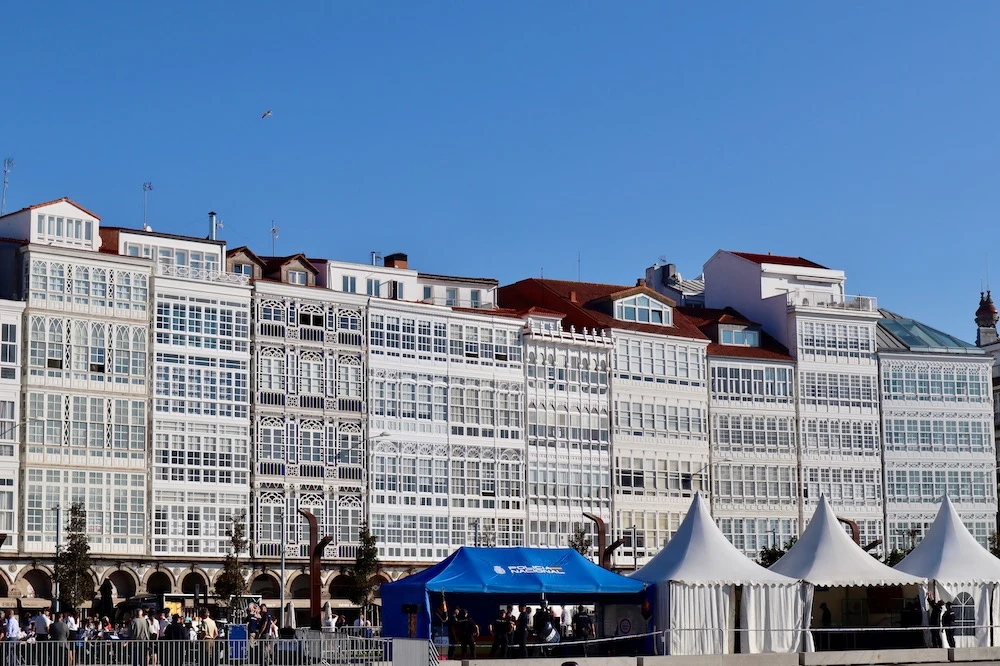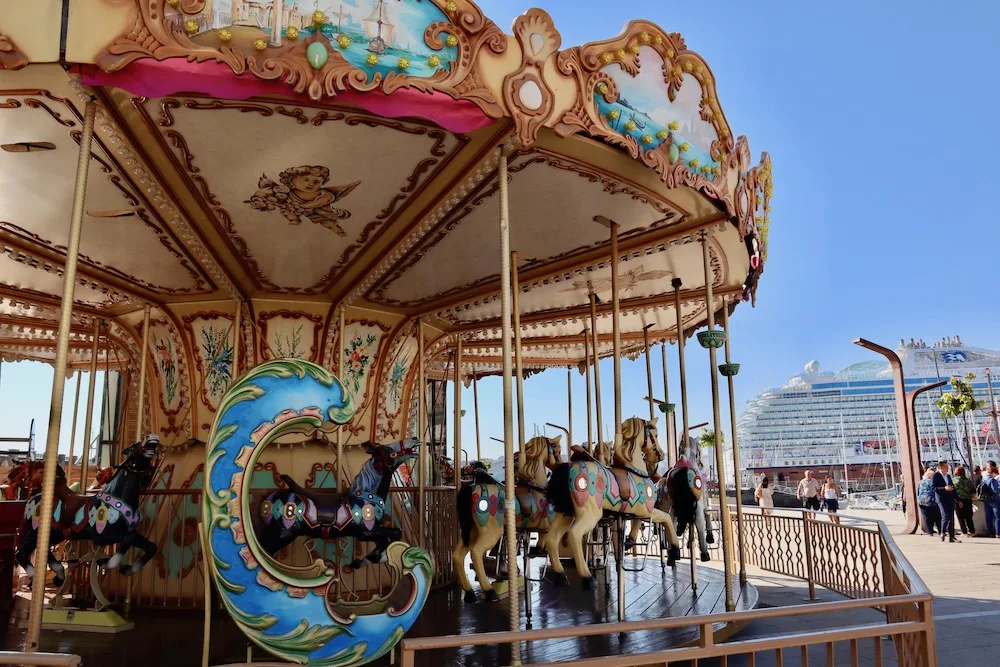 Things to do from La Coruna Cruise Port
#1. Maria Pita Square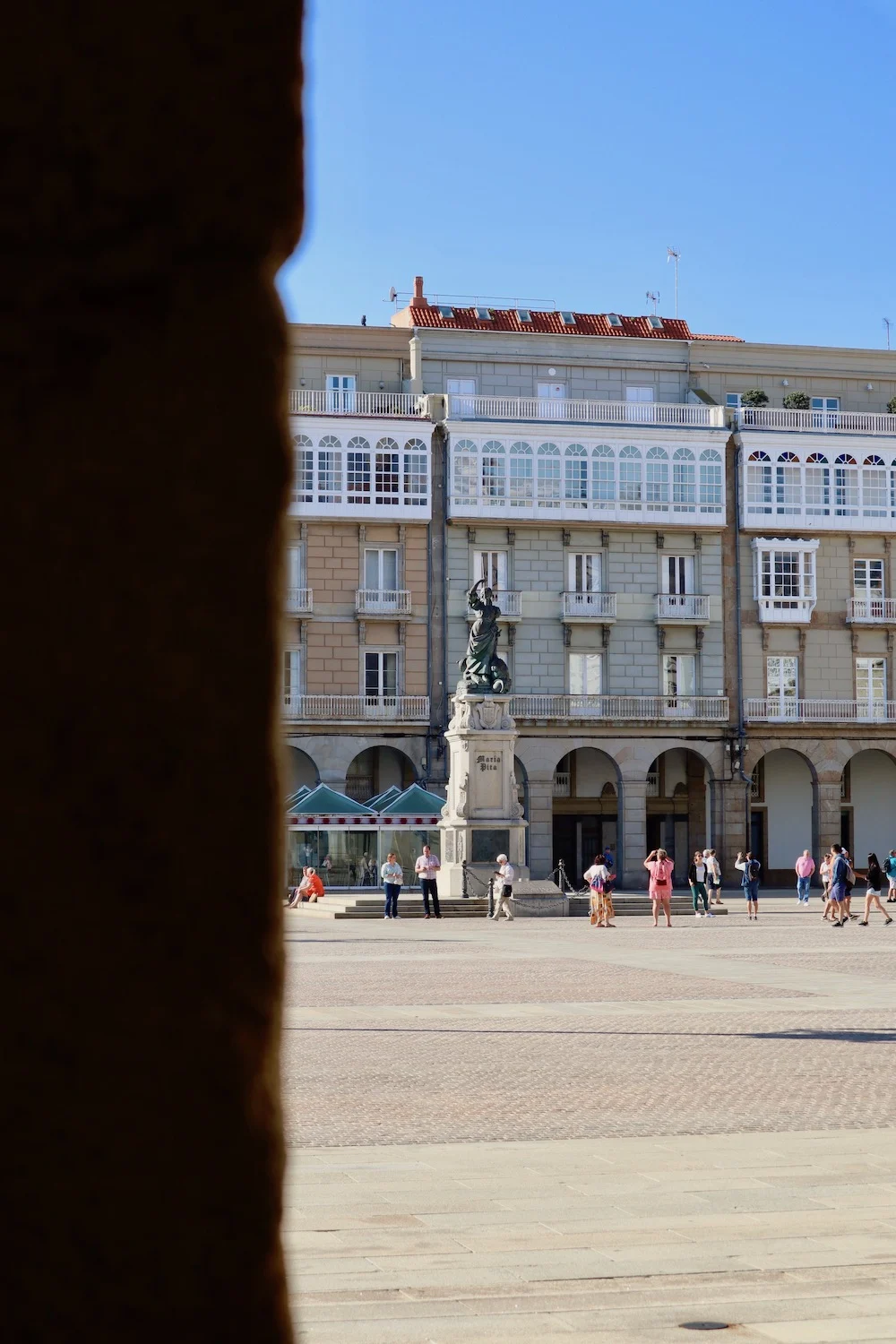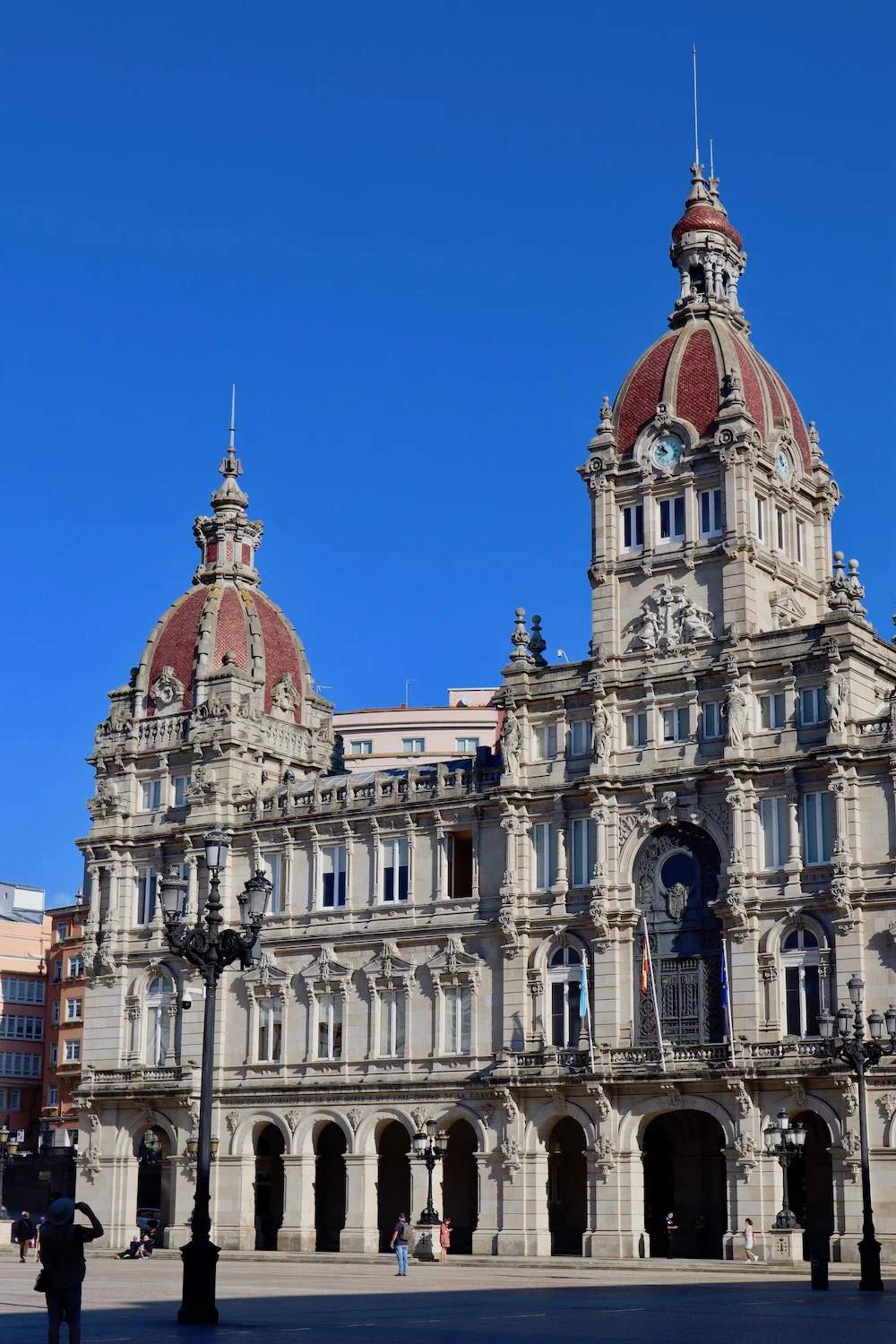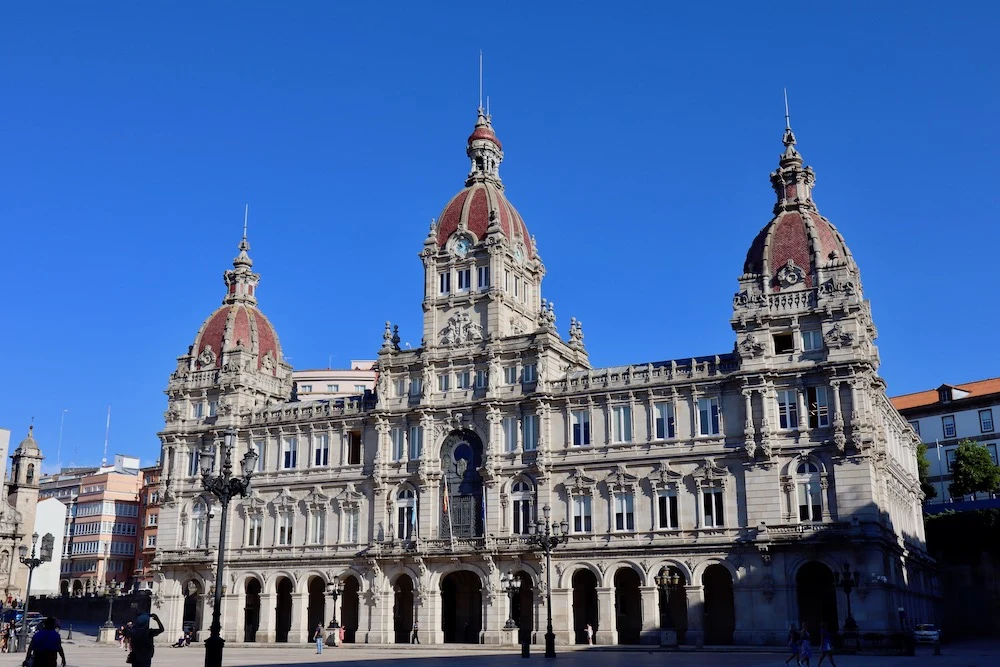 Maria Pita Square will be your first stop as you walk away from La Coruna Cruise Port. It's just a short stroll from the port and on the way you'll pass all the pretty white buildings and boats bobbing in the harbour. It really is beautiful and such a gorgeous welcome to the city.
Maria Pita Square is the main square and most significant plaza. Within the square you'll find the grand Town Hall and council buildings with long archways creating a gorgeous facade.
Take your time to enjoy the incredible architecture and craftsmanship visible throughout the square.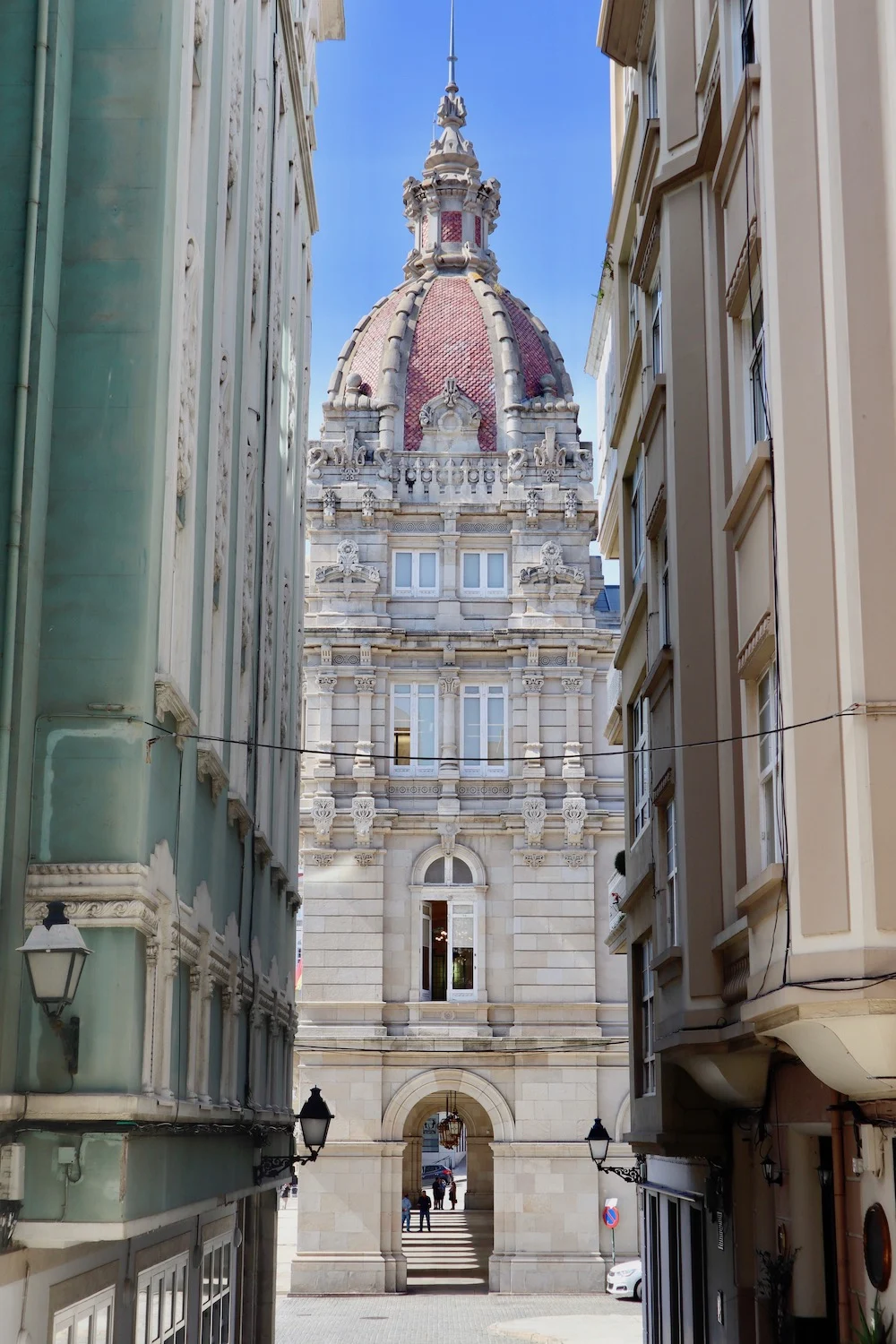 #2. See Iglesia de San Jorge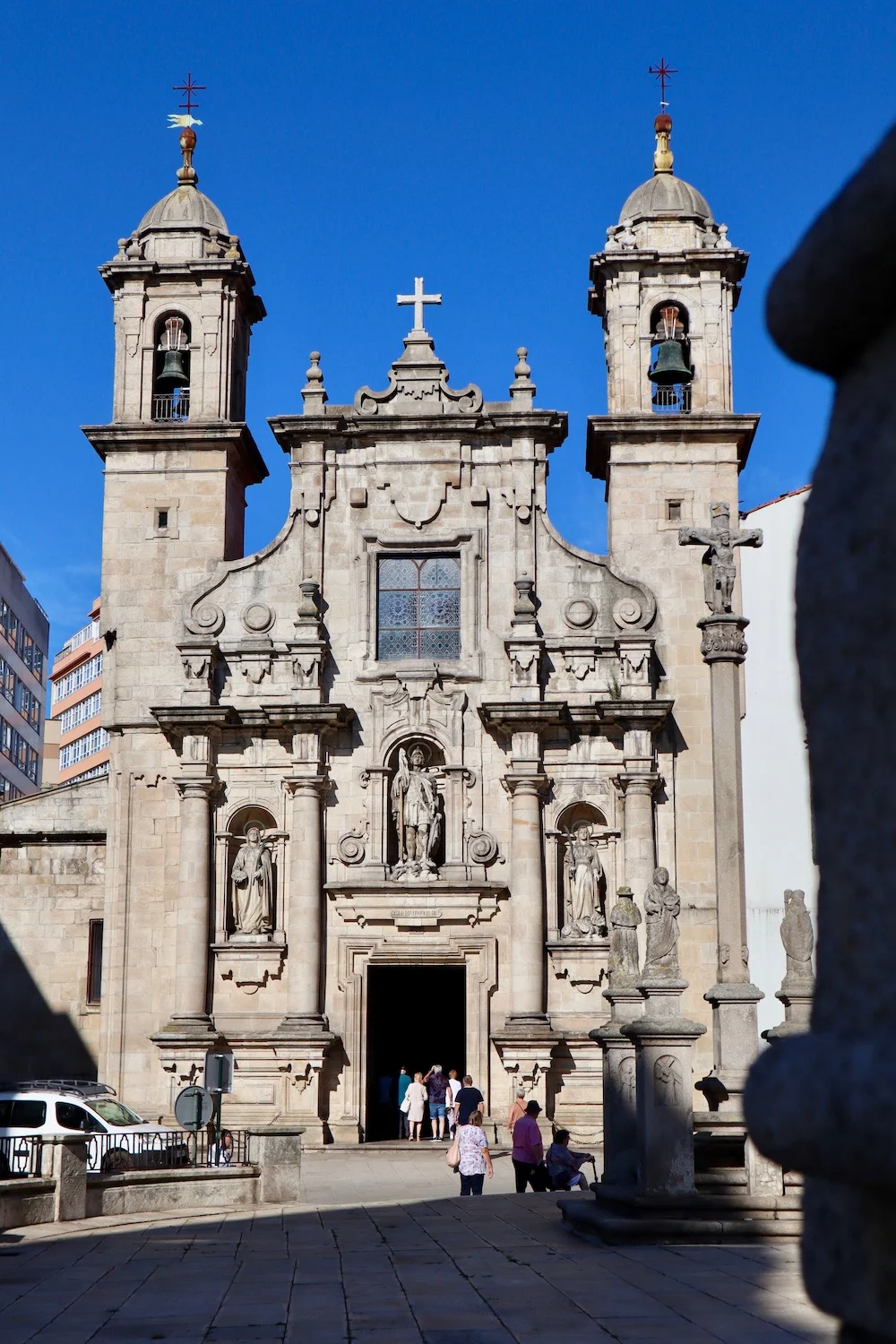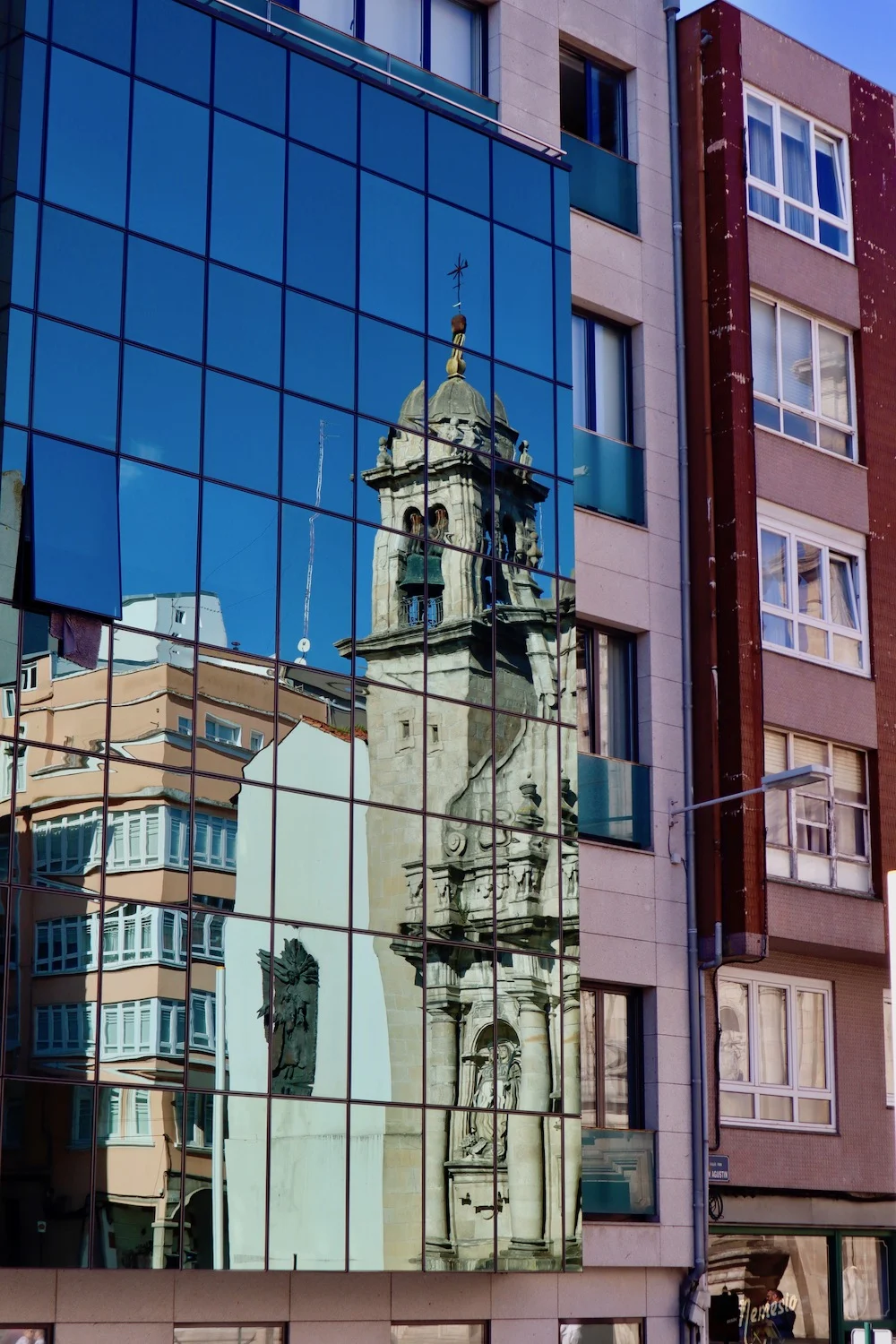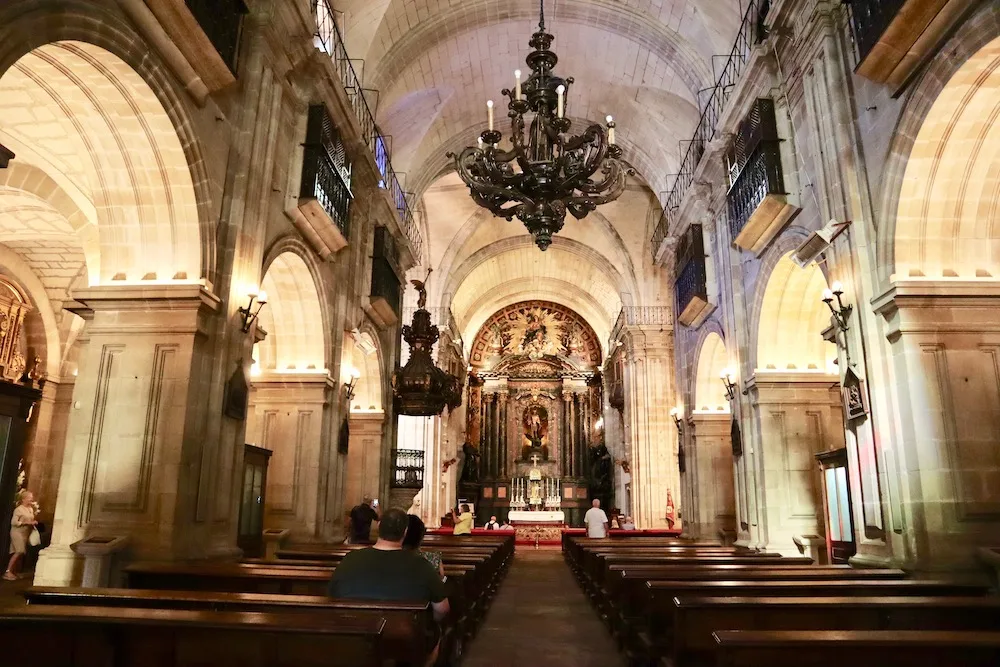 Iglesia de San Jorge, or the Church of Saint George, is just a stone's throw from Maria Pita Square. This beautiful baroque church is striking against the modern architecture that surrounds it.
#3. Explore the shops and pretty streets of the Old Town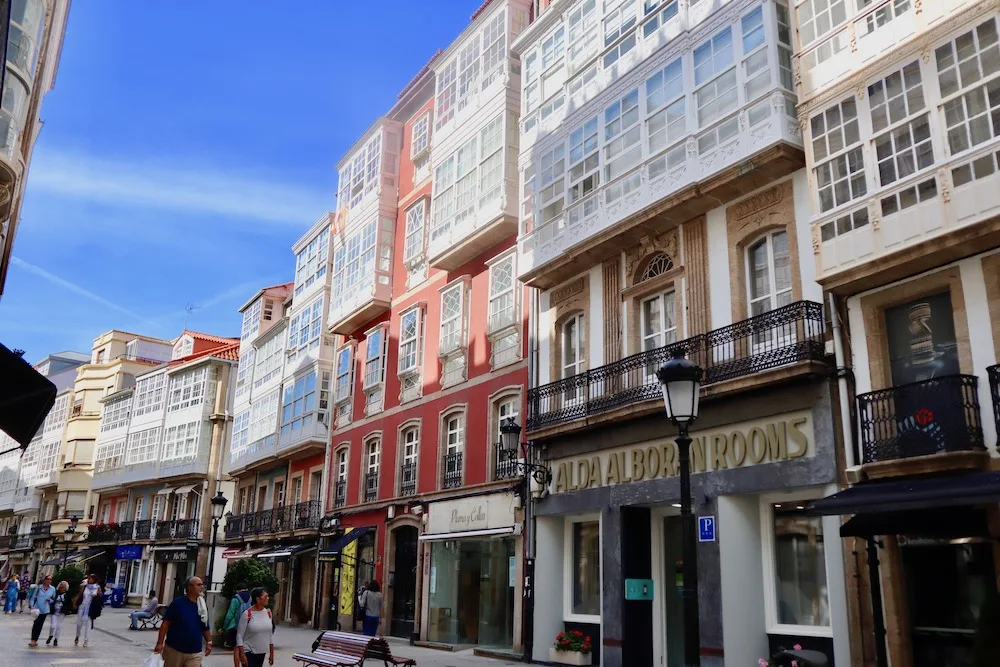 Head away from the harbour and into the city and you'll discover a maze of pretty streets, winding alleyways, cute shops and interesting curiosities.
#4. Eat a paella
If you're feeling thirsty or hungry, now is the time to find somewhere to stop and have a paella and a beer!
#5. Visit Praia De Santo Amaro and use the outdoor pool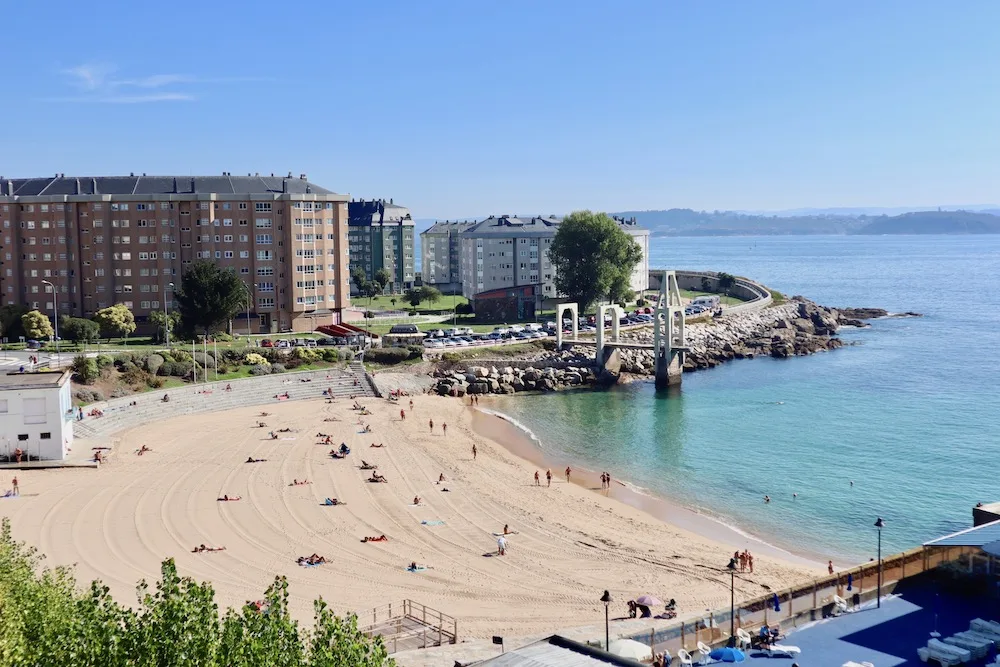 After you've refuelled it's time to start walking along the beautiful coastal path. I started at Praia De Santo Amaro, a beautiful bay that's popular for swimming. If you prefer to swim in a pool then there is an outdoor pool overlooking the beach!
Travel Hack Tip: There's a kiosk near Praia De Santo Amaro where I recommend buying a cold drink and maybe an ice lolly as the next part of the walk is long and gets hot!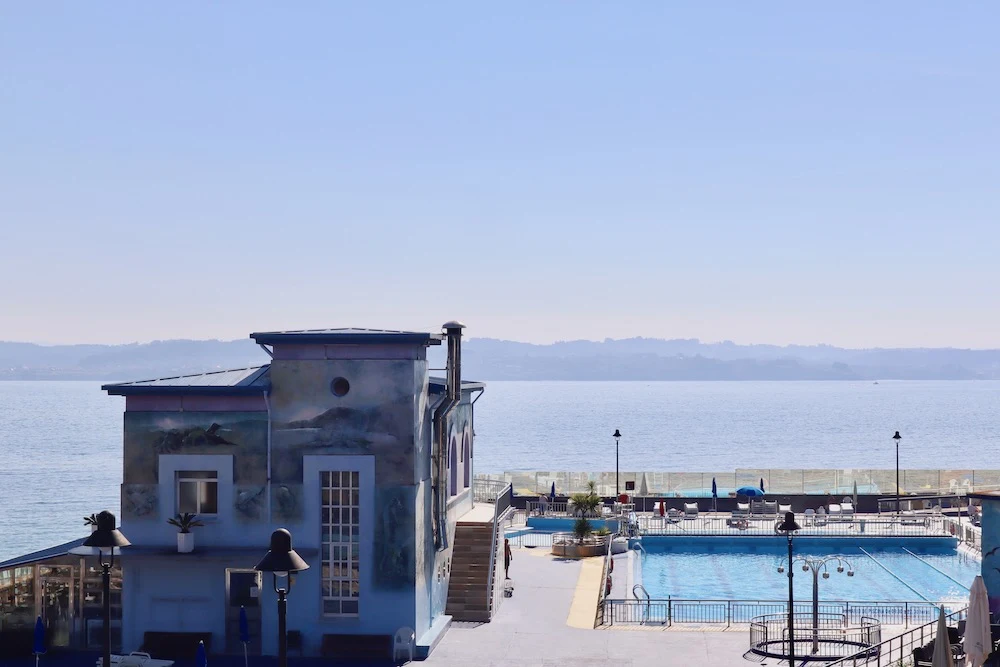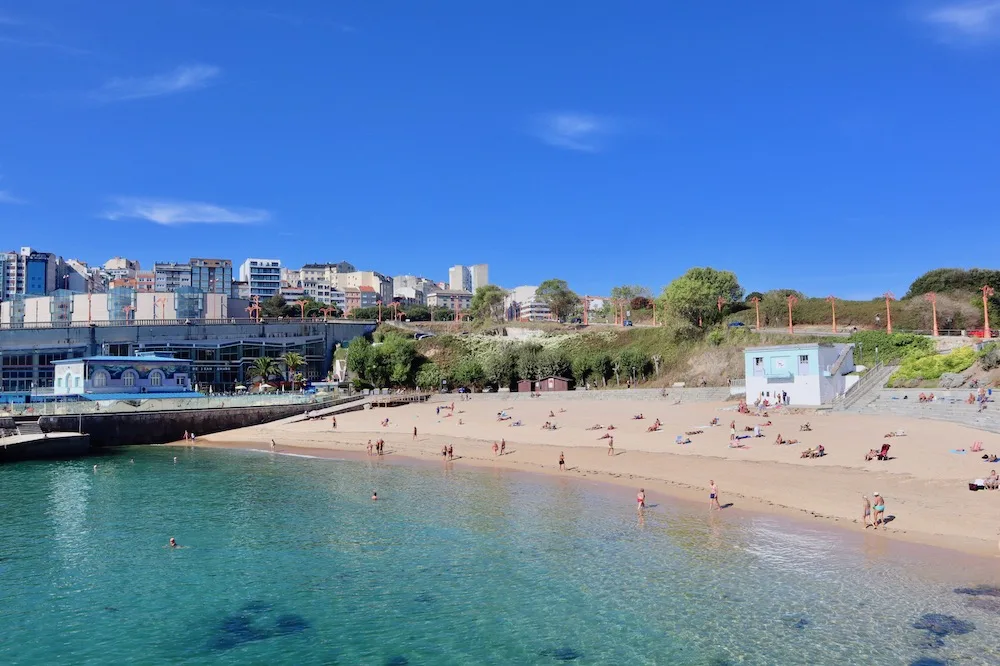 #6. Walk through the Sculpture Park at the Tower of Hercules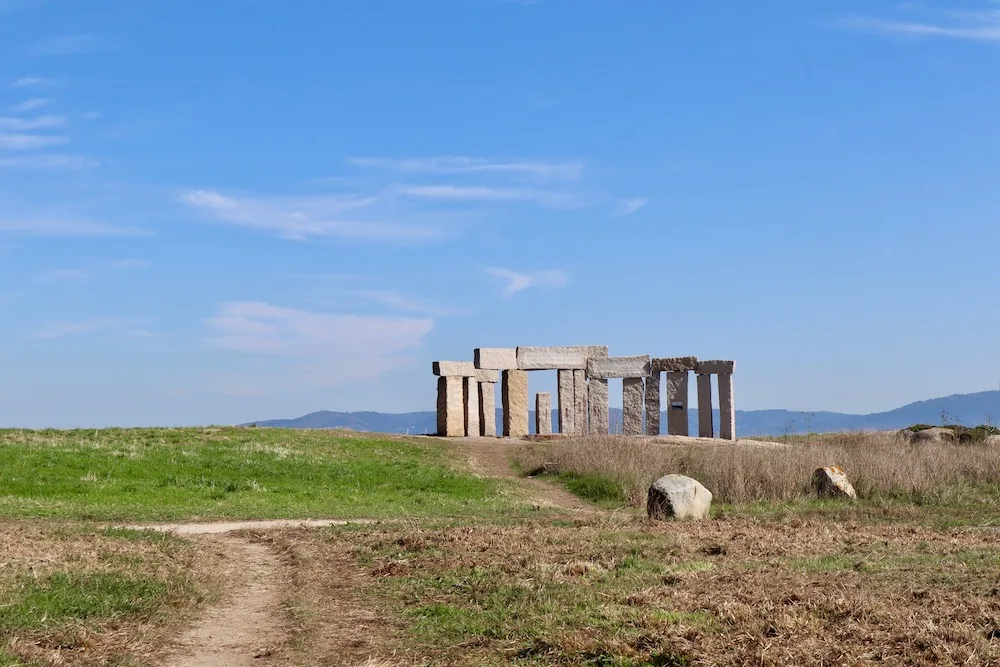 This was a total surprise for me because I hadn't seen anything online about this gorgeous sculpture park. I walked from Praia De Santo Amaro to the Tower of Hercules and this led me along a beautiful walking trail that hugs the Atlantic Coast. The views from this path are just stunning as the waves crash against the rocks. You'll come across perfect little beaches with white sand and gentle waves too!
The sculpture park is dotted with incredible sculptures and artwork so take your time as you stroll up to the tower. Within the sculpture park you will also find a Muslim cemetery which is actually really pretty and Monte dos Bicos rock carvings which date back to the Iron Age.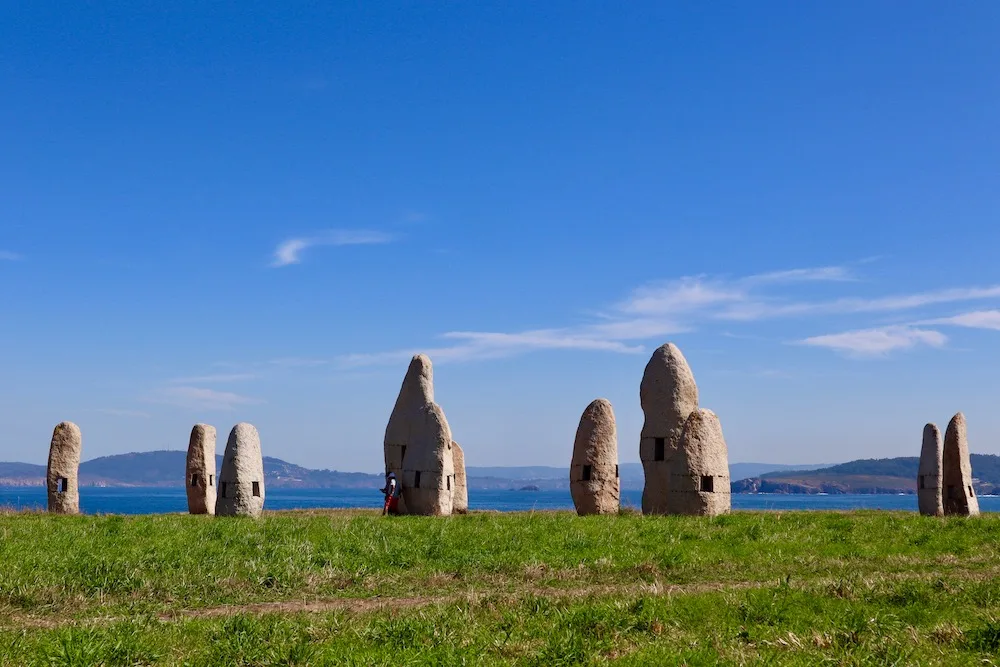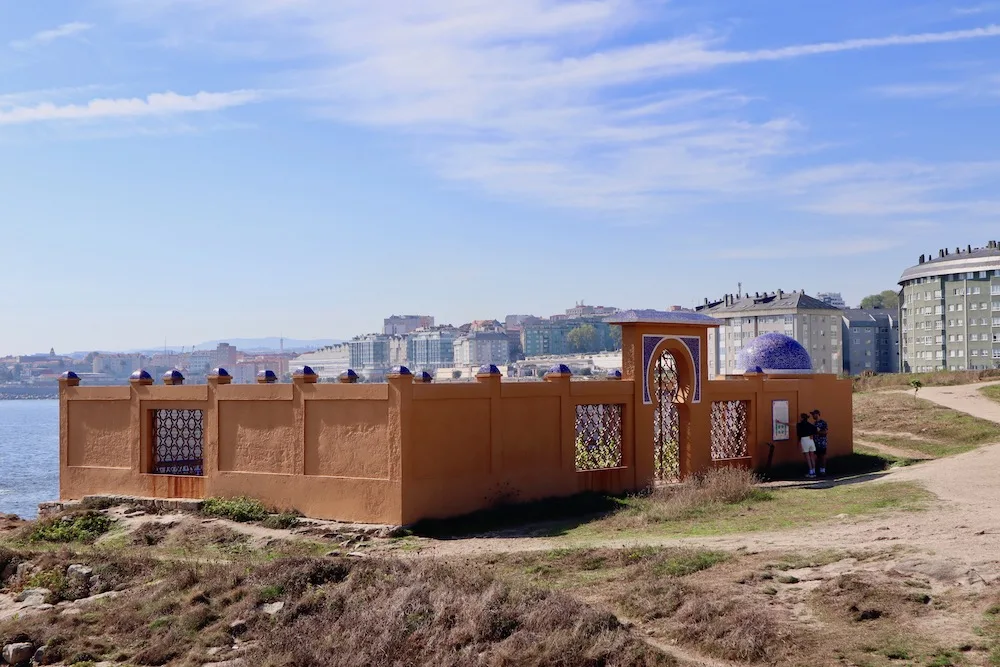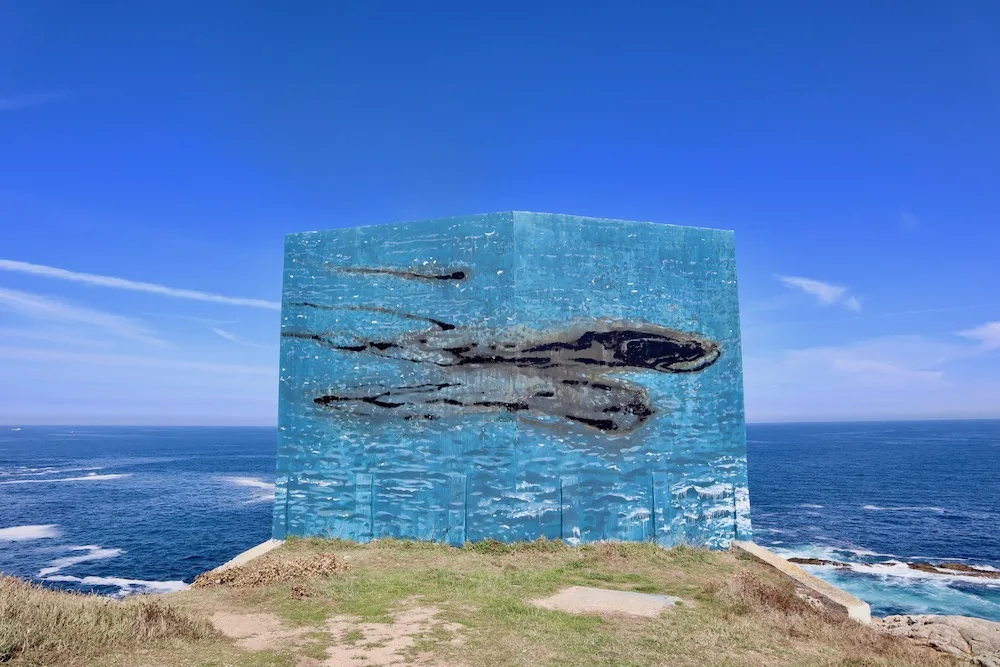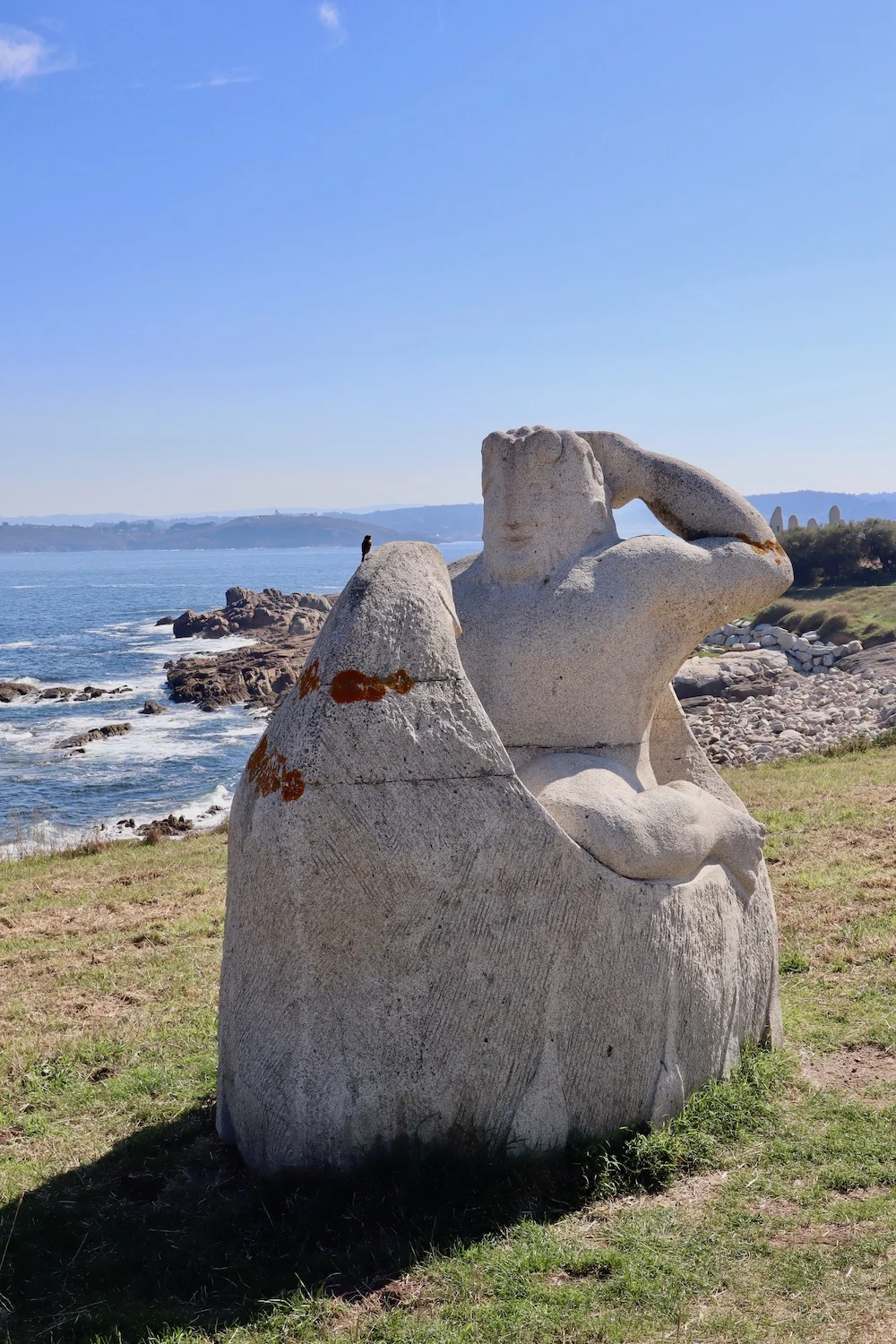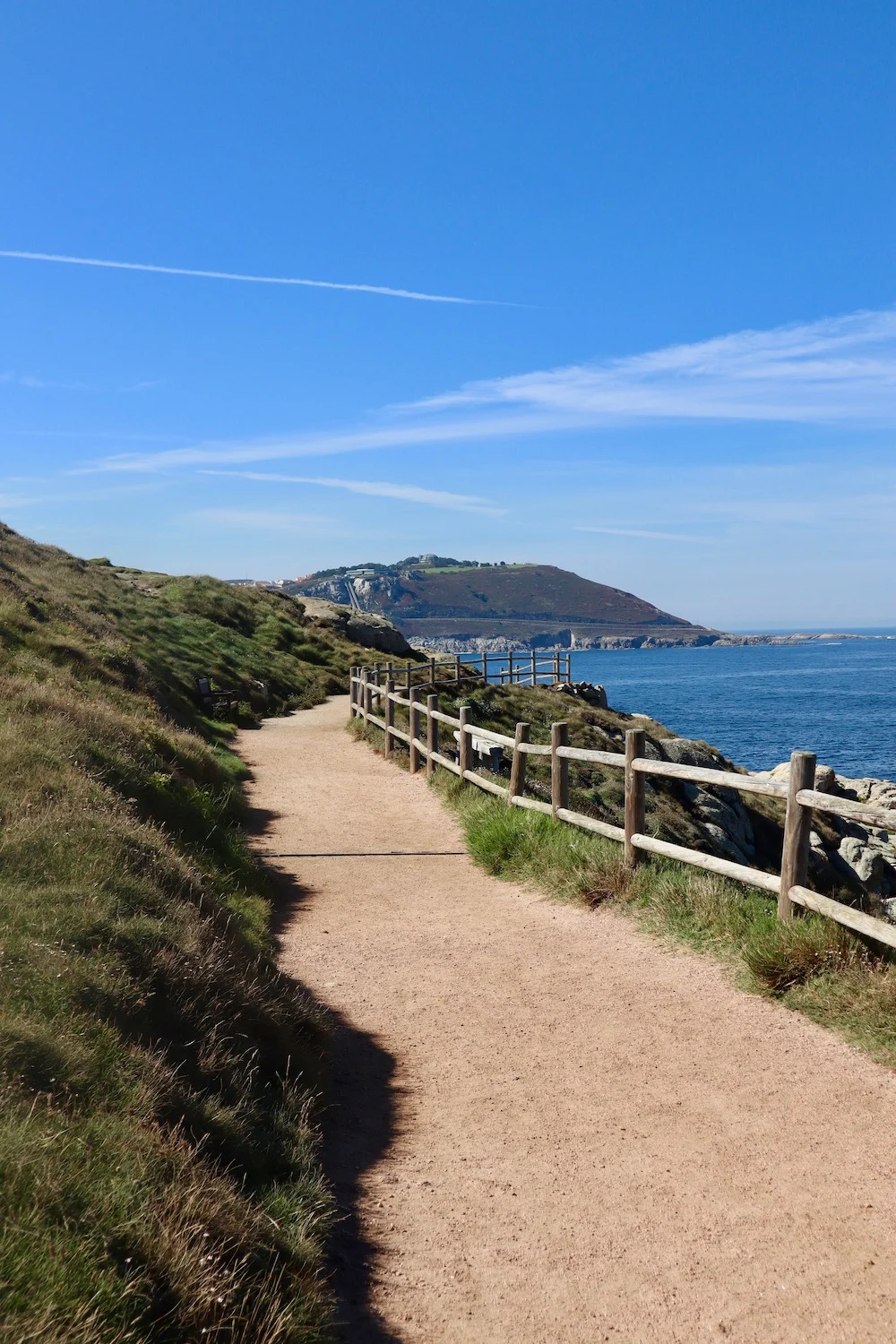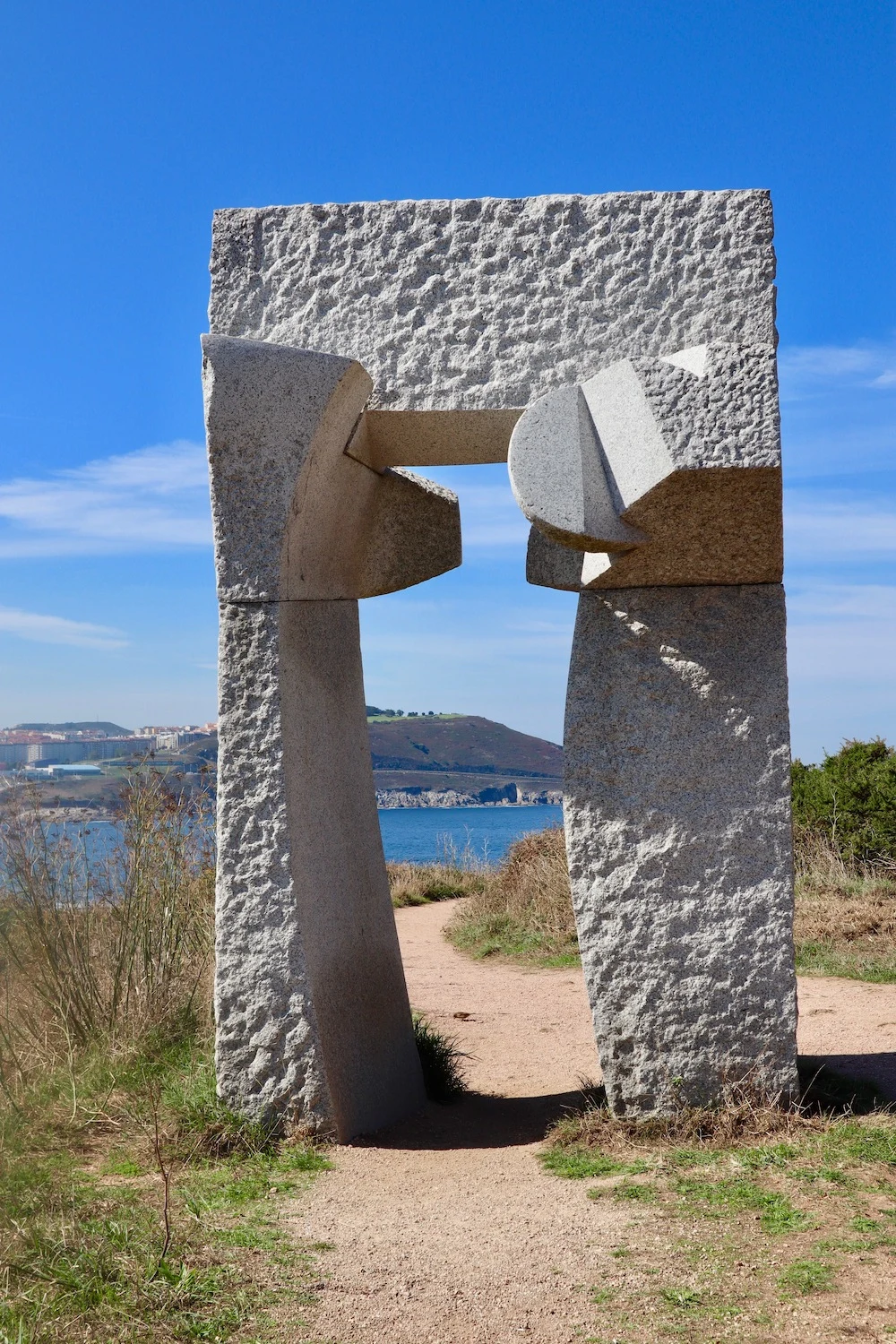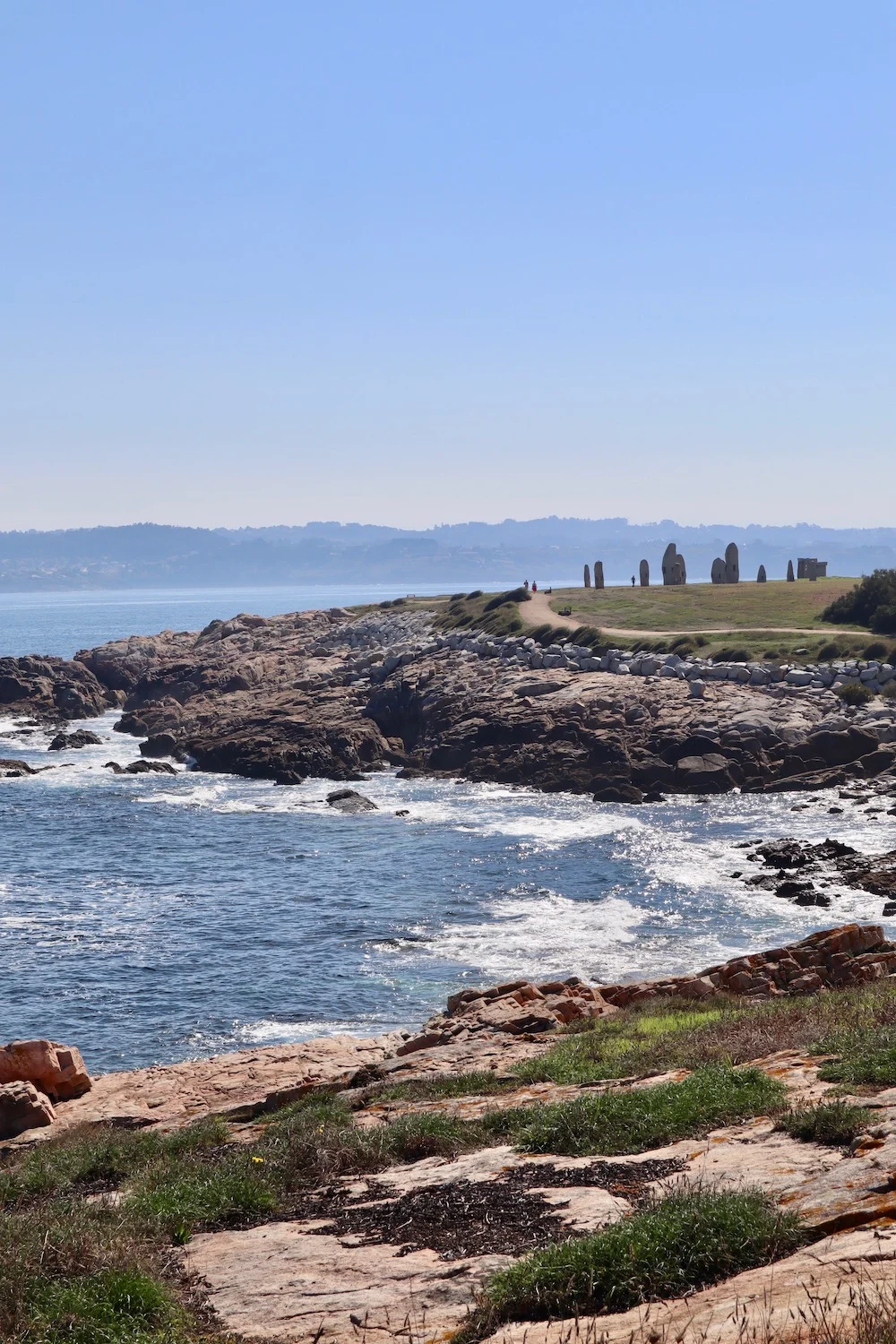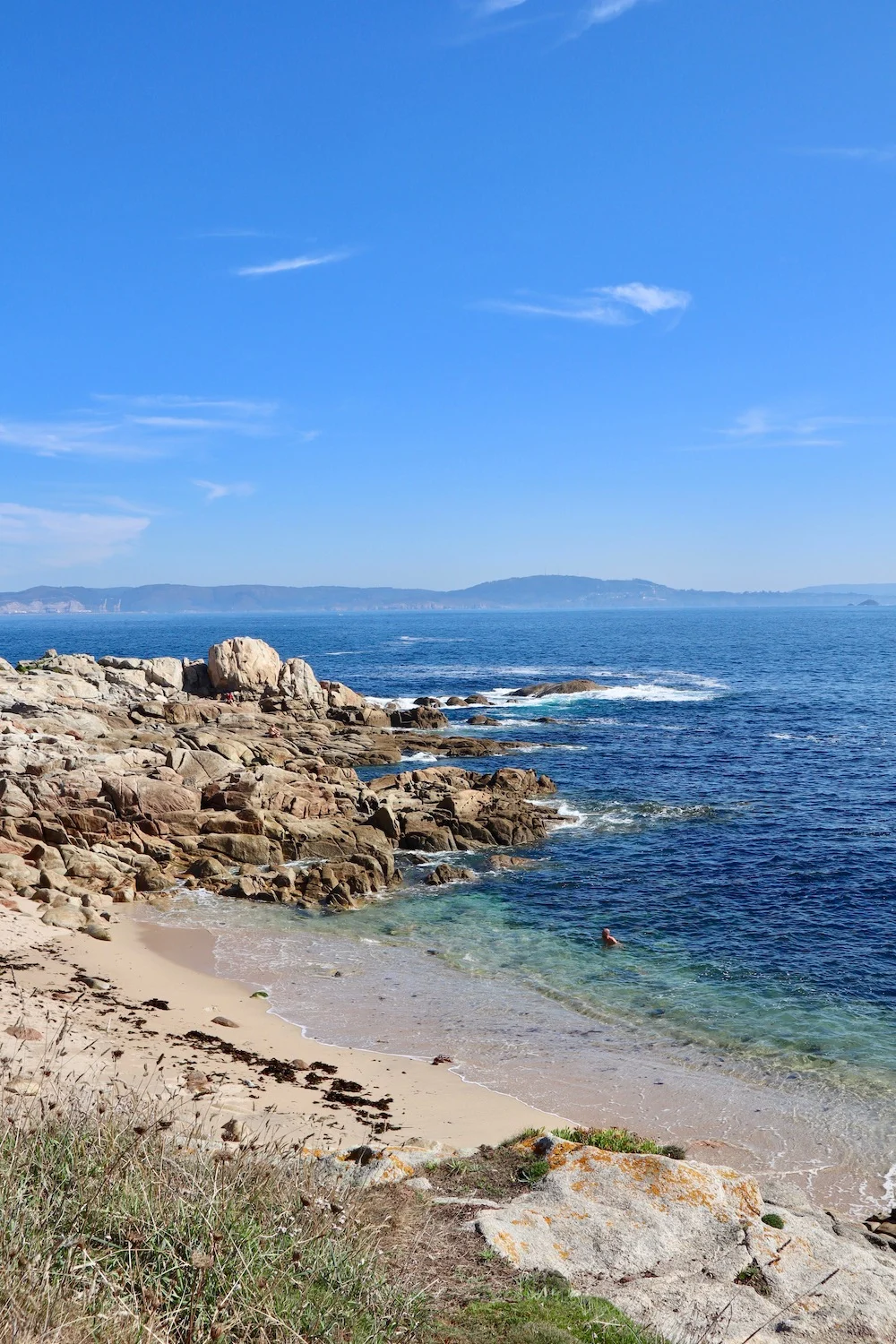 #7. Climb to the top of the Tower of Hercules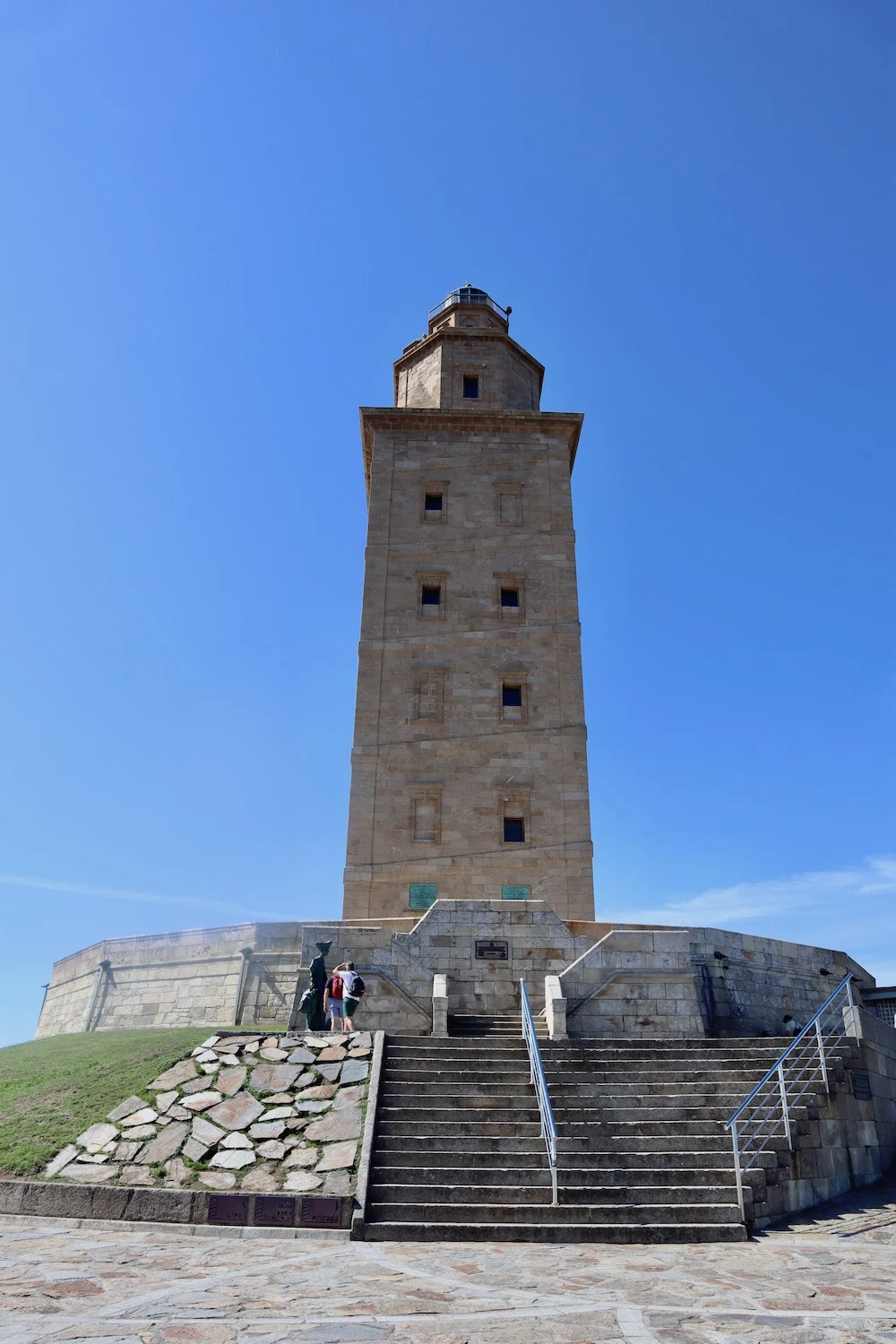 The Tower of Hercules is the oldest known surviving lighthouse in the world!! It has been a working lighthouse since 1AD! There was some restoration work in the 18th century but this has got to be the most incredible and impressive lighthouse in the world. The tower currently measures 55 metres and 37.58 of those are the original Roman build. It's a UNESCO World Heritage Site and you can choose to enjoy it from the outside or pay extra and go inside and climb to the top!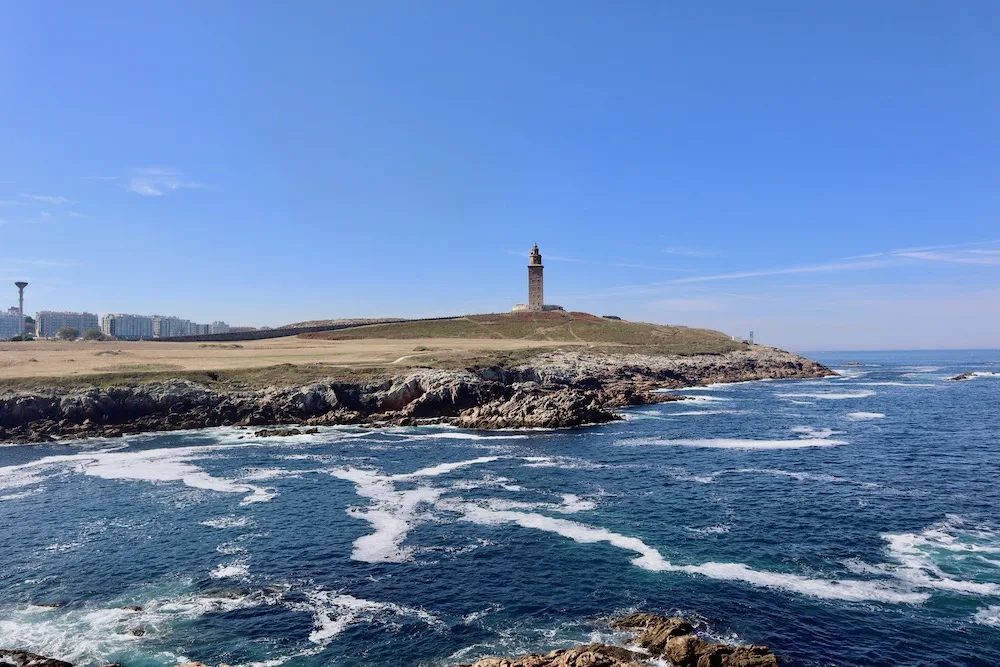 #8. Visit Lapas Beach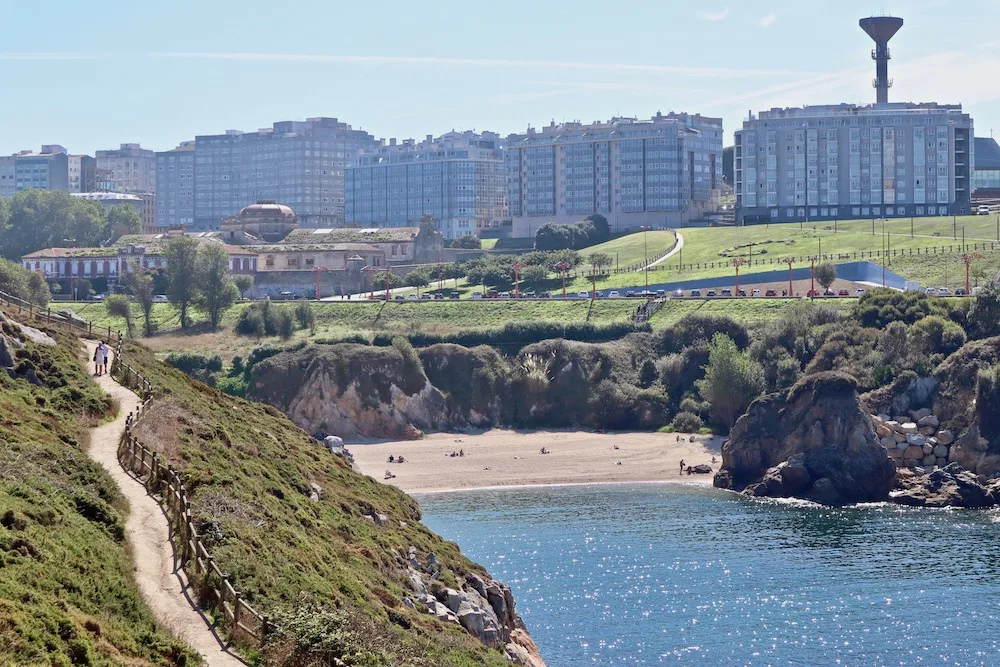 Lapas Beach is a stunning cove with perfect white sand. Overlooked by the majestic Hercules Tower, this beach has gorgeous views from every angle!
#9. Visit Playa del Orzan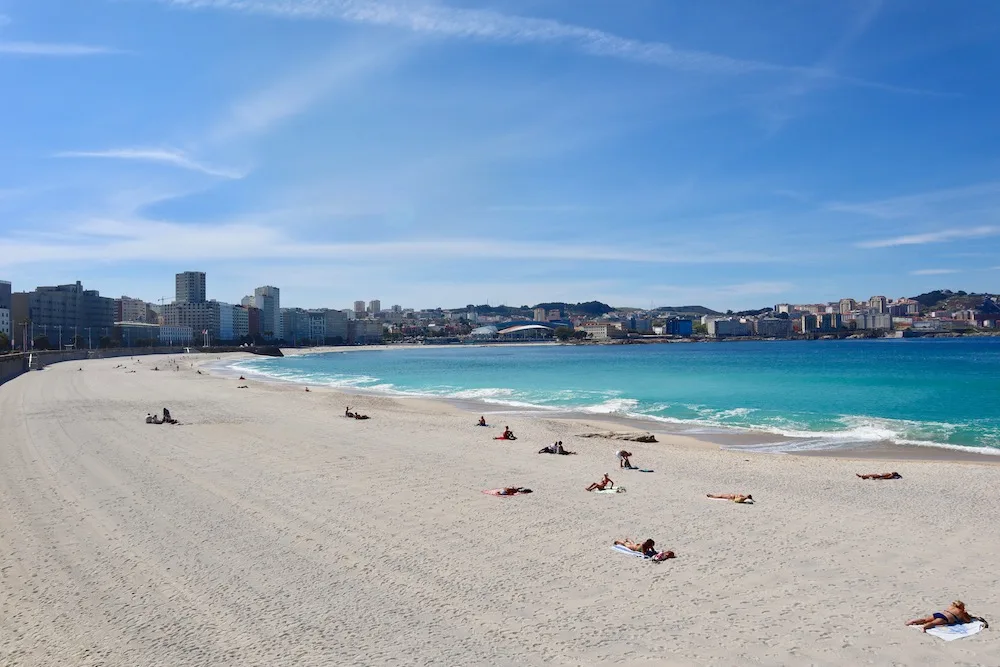 After Lapas Beach, keep walking along the coast and you'll come to Playa del Orzan, an enormous beach that's popular with locals for sunbathing, volleyball and surfing.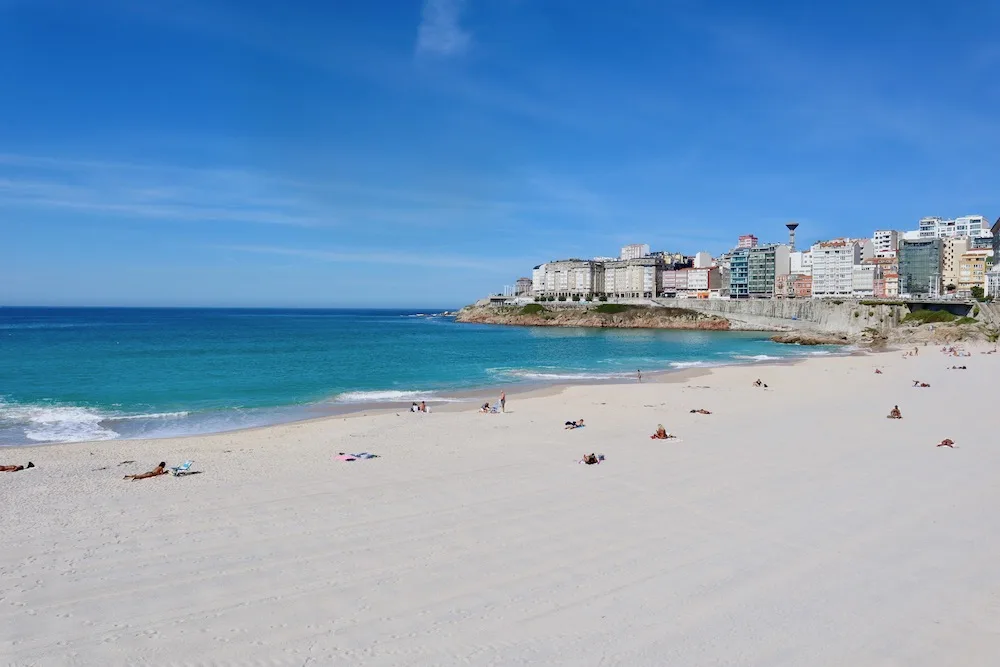 #10. Visit the octopus sculpture
The octopus sculpture is an iconic symbol of the city. You can't leave without walking along and getting a photo with it!
You'll probably be ready for another drink and a snack so pop into a local restaurant before you make your way back onto the ship.
Useful Links
This is the exact cruise I did, just departing in 2023
Here are all the Princess Cruises on the Sky Princess departing from the UK next year
Here's the Sky Princess homepage to find everything you need to know.
You can find all of my cruise blog posts here.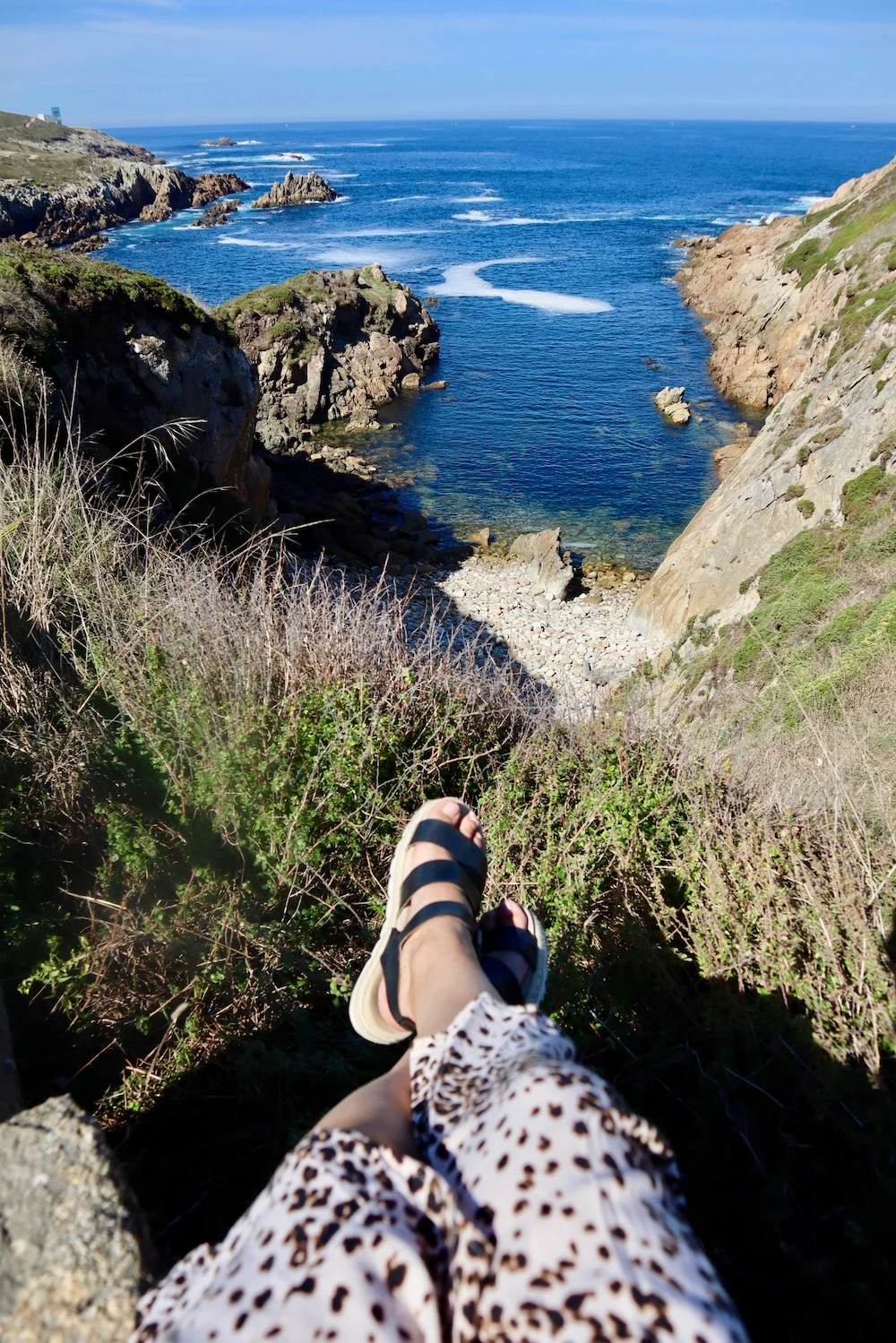 If you're looking for more Spanish holiday inspiration, why not check out my guide to things to do in Salou.