The term 'hidden gem' gets thrown around a lot when talking about Ljubljana, the capital of Slovenia. It's partly because we all like to think we have a secret place that few people know about but it's mainly because, well, barely anyone knows about it.
I fell head over heals in love with Slovenia and it's unsurprising that tourism here grew by 65% in 2012 so I'd visit now before it loses that hidden gem status!
Despite the growth in tourism, most people don't know much about this little country. Slovenia often gets confused with Slovakia and most people seem unsure about where it actually is.
So today I wanted to share a few things about Ljubljana that you might not have known, starting with the basics…
How do you say Ljubljana?
The Slovenian language is a toughy for us English speakers and you find many tourists mumbling incoherent sounds with an awkward, quizzical expression.
Ljubljana is pronounced lub-lee-yana.
You can hear the posh Google lady say it properly here.
Travel tip: Another good word to know is 'na zdravje' which means 'cheers' or 'to your health'. Listen to the Google lady say it here and you'll notice it sounds a lot like 'nice driveway'. I thought this was a great way to remember it! Thanks to Iva from Ljubljananjam food walks for teaching me that one.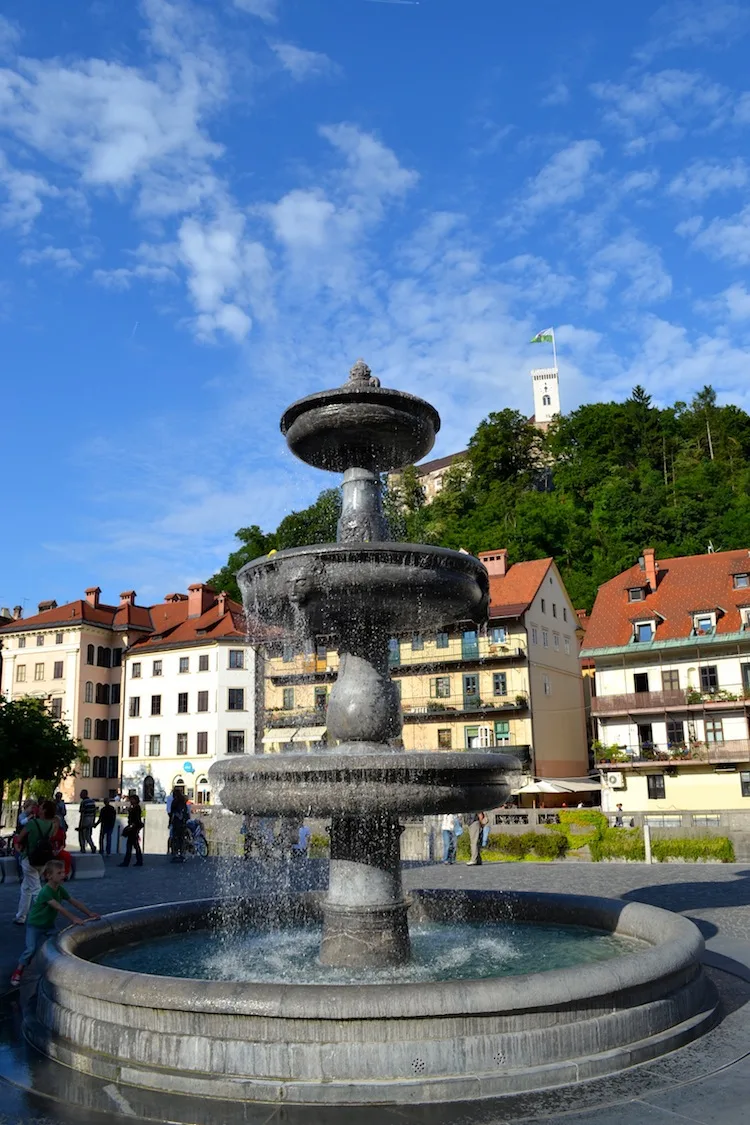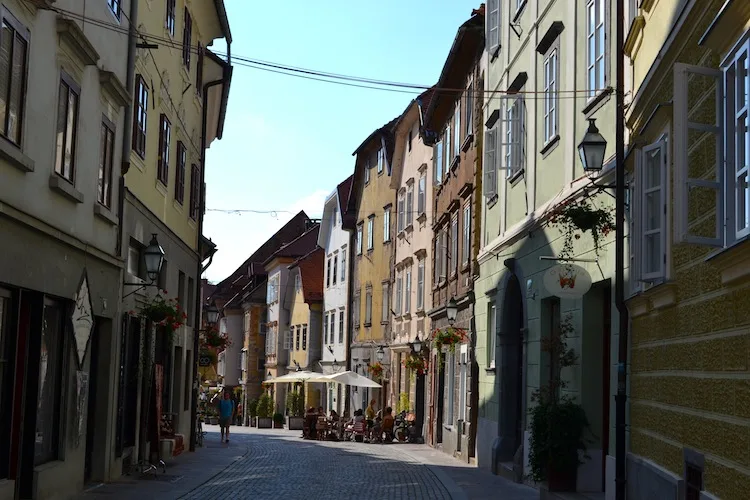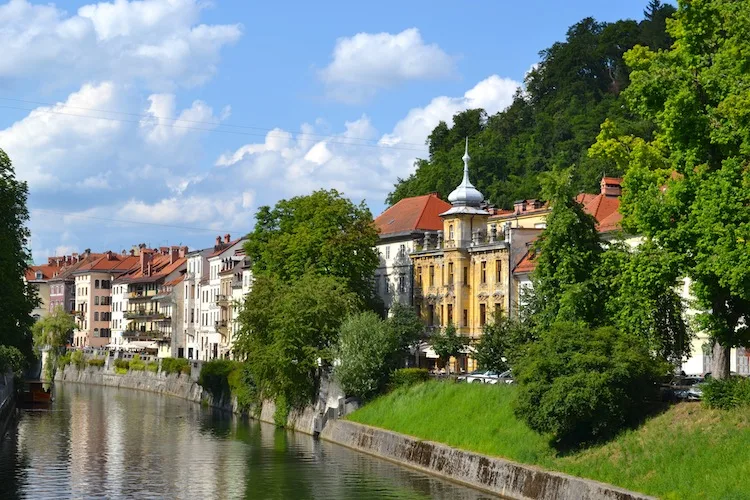 Where is Ljubljana?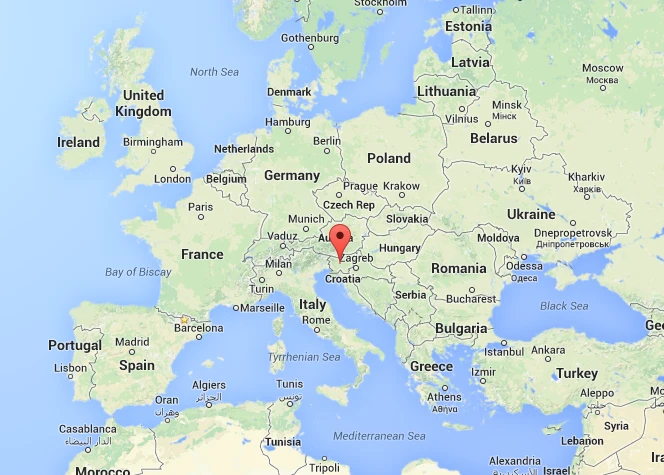 Ljubljana is in the center of Slovenia. There are four main roads in Slovenia that form a cross across the country and Ljubljana is where they meet in the middle.
Slovenia is a small country bordered by Croatia, Hungary, Austria and Italy. It has a tiny but beautiful bit of coastline along the Adriatic Sea.
The position of Slovenia couldn't be more perfect as you've got the seaside, Alpine peaks, rolling hills and sparkling rivers and lakes. The locals joke that in May you could spend the morning skiing on the snowy peaks and then spend the afternoon swimming in the sea.
What are the people like in Ljubljana?
Slovenia is home to just 2 million people and 275,000 thousand of them live in Ljubljana. They are known as Slovenes and they're incredibly friendly and welcoming with a great sense of humour.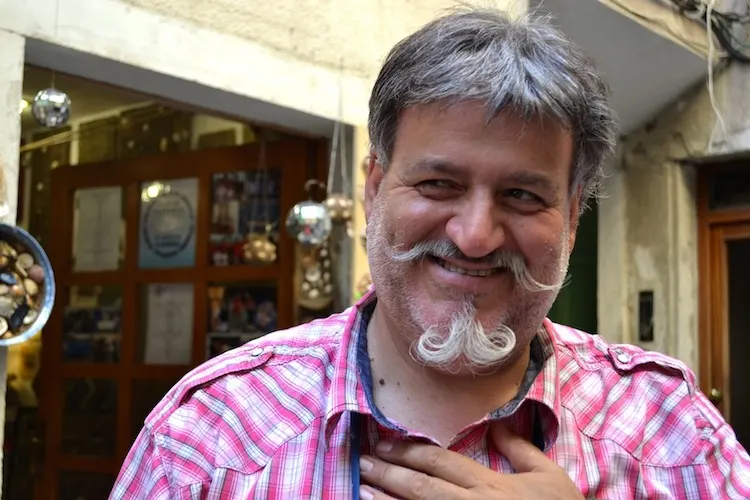 What does Ljubljana look like?
One word: Beautiful.
These photos will give you a much better idea than my words ever could.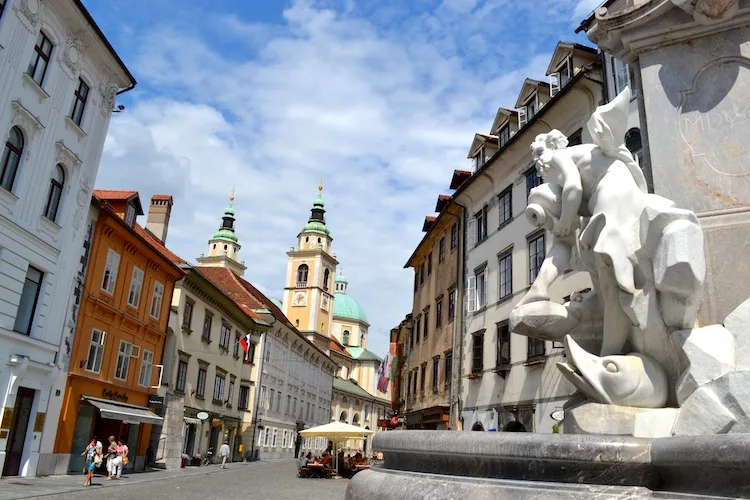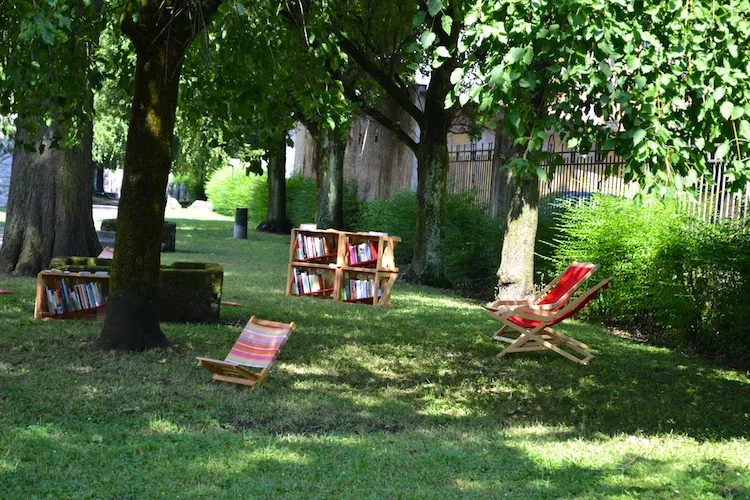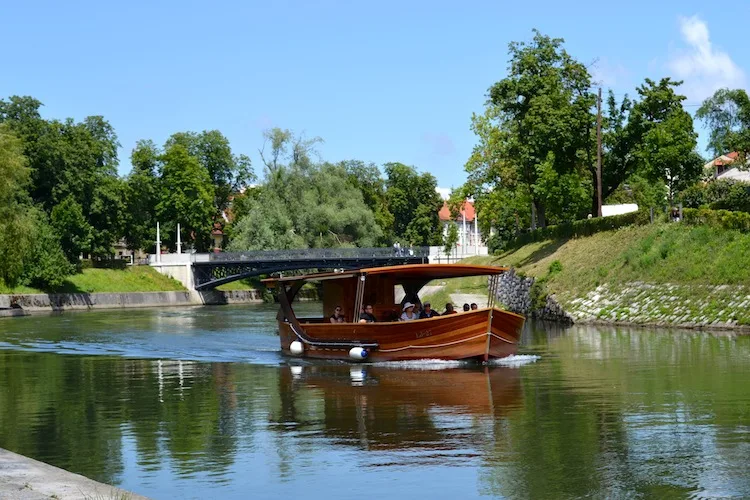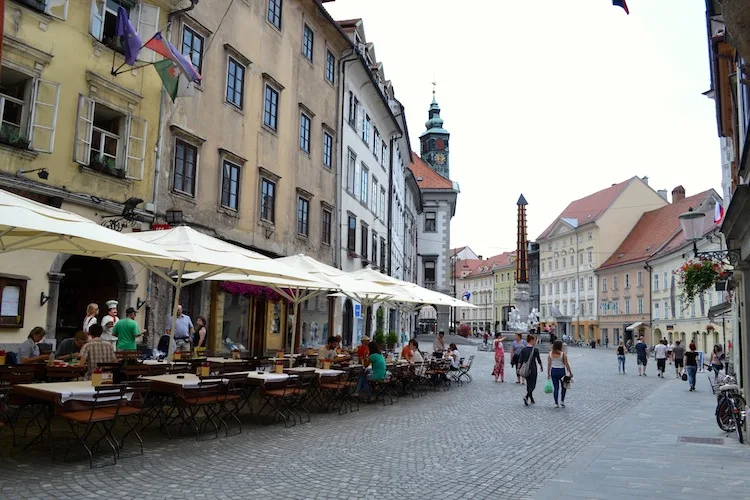 What's with the dragon?
The Ljubljana dragon is the symbol of the city and you'll find dragons on Dragon Bridge and on the coat of arms in the castle. It represents power, courage and greatness.
There are a few explanations as to why the dragon is the symbol. The most common story is that Jason, a Greek mythological hero, slayed the dragon and made it into the history books due to his bravery.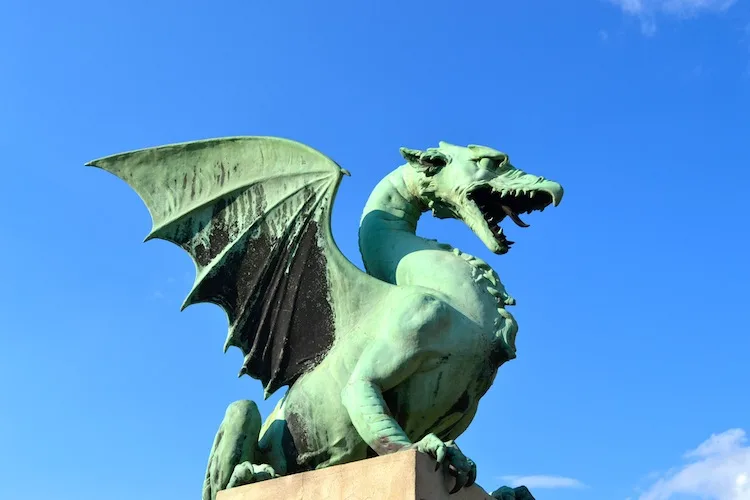 What do you do in Ljubljana?
I asked all the locals I met what's their favourite thing to do in Ljubljana. The majority of them answered by saying they like to sit by the river with their friends and enjoy a drink in the sunshine. You only need to look at the river to see that pretty much everyone does this and it's a gorgeous, bustling and chilled out area. It's not crowded or chaotic but just busy enough to have a great atmosphere.
Musicians are playing while people stroll past with little dogs or weave along the pavement on bicycles. Basically, it's a city for strolling, chilling, eating, drinking, getting lost down winding lanes and admiring the wonky, quaint and grand architecture.
Boutique stores, cafes, bars and restaurants line the narrow streets. The center of Ljubljana is pedestrianized so the roads are filled with tables and umberellas where people spend long, lazy days sampling the delicious cuisine.
There are loads of cultural events in the city (check out Ljubljana Festival) so there's always something going on.
First time visitors will want to visit the castle, the Cathedral of St Nicholas, the roman walls, the Triple Bridge and Dragon Bridge, Tivoli Park and the Central Market. There are 12 museums in Ljubljana and they're mostly close to each other so you could have a whole museum day or weekend and still have more to see.
My favourite area in Ljubljana is Metelkova Mesto. This was originally a squat area and has developed into a cool art district that comes to life at night.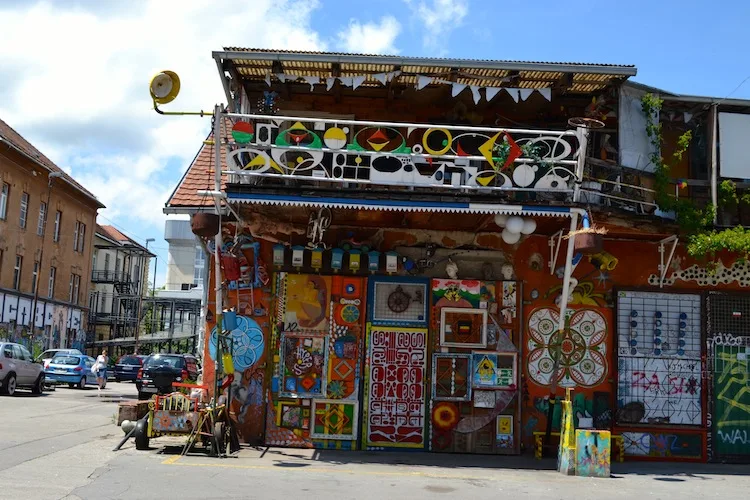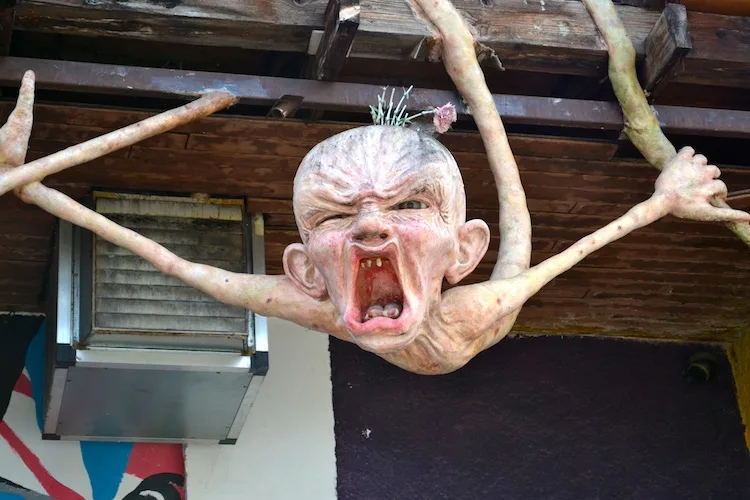 You can also use Ljubljana as a base and visit the rest of Slovenia from there. The country is so small and Ljubljana is central so this is a great option. Take a look at two of my day trips:
Visiting the Karst and Coast of Slovenia
Lake Bled and an Alpine Fairytale tour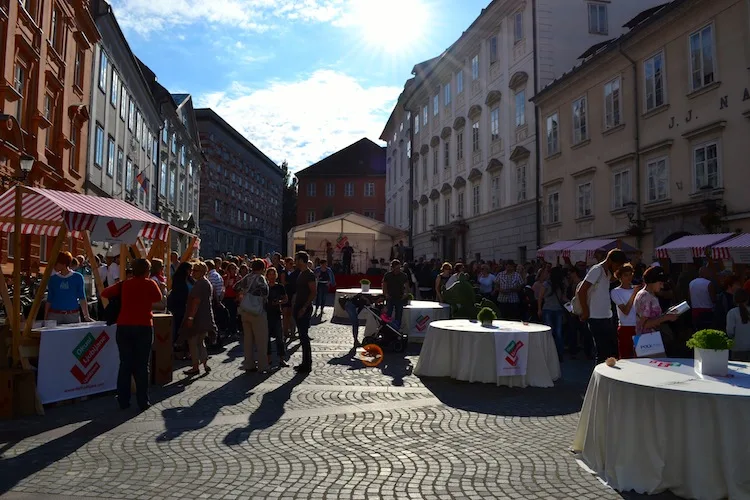 Taste Ljubljana foodie festival
What's the food like in Ljubljana?
I travelled to Ljubljana during #TasteLjubljana food festival so a lot of my activities revolved around foodie delights. And oh my, were they good!
The city is going through a foodie revolution and a new trend for local, organic, quality products in emerging. There are so many amazing restaurants (I'll be writing about them soon) as well as great street food and food markets.
That's to Slovenia's geographical position the cuisine has always been varied with plenty of fresh fish from the Adriatic Sea, meat, vegetables and lots of fruit. Slovenia borrows a little bit of everything from the surrounding countries so you can pretty much find any food you're searching for. They do eat horse in Slovenia (which I tried and actually rather enjoyed) and typical meals include freshly baked bread, cured meats and cheese.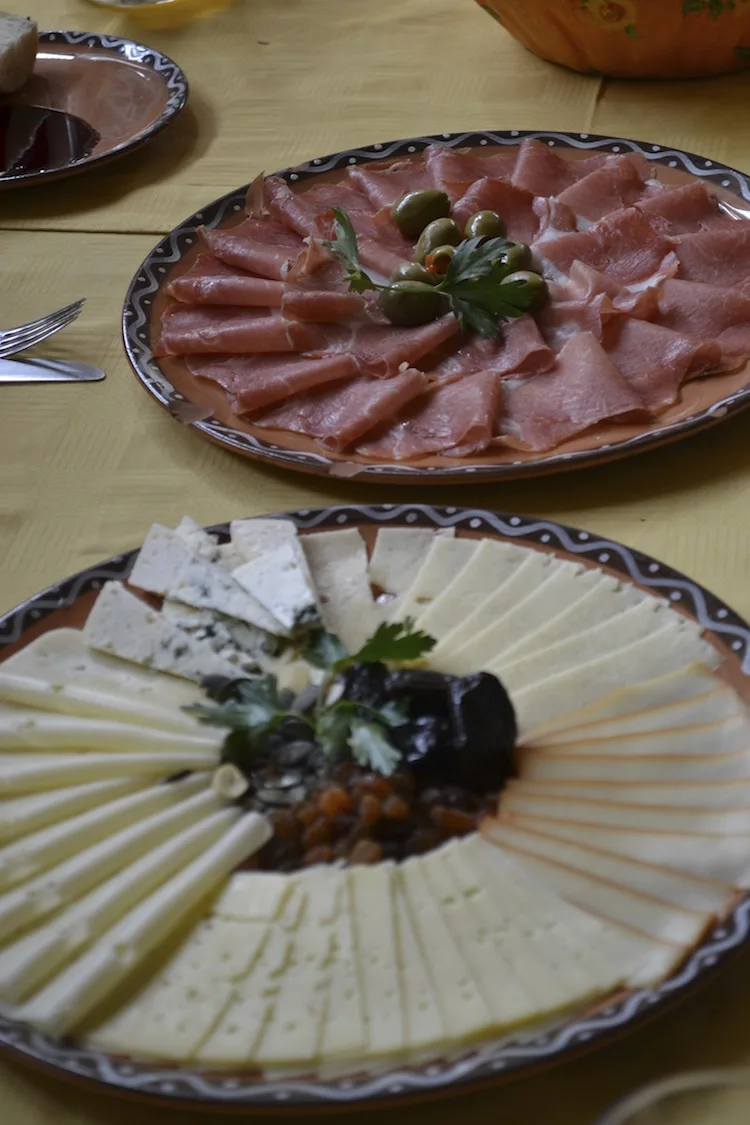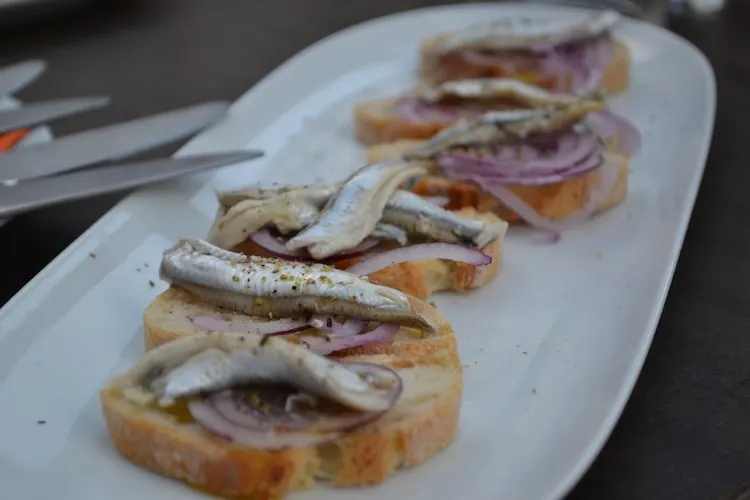 Who travels to Ljubljana?
Ljubljana and Slovenia as a whole attracts adventurous travellers who love the outdoors. There are plenty of opportunities for hiking, kayaking, rafting, cycling, skiing (yes, really!) and climbing so active holidays are really popular.
Visitors mainly come from Italy, Austria, Germany, Croatia and France and there's an increasing number from the UK and USA. Virtually everyone under 40 speaks English so it's an easy place for English speakers to visit.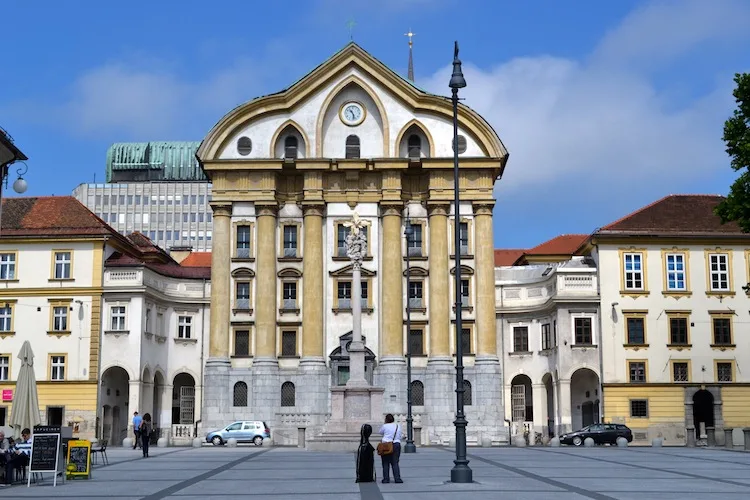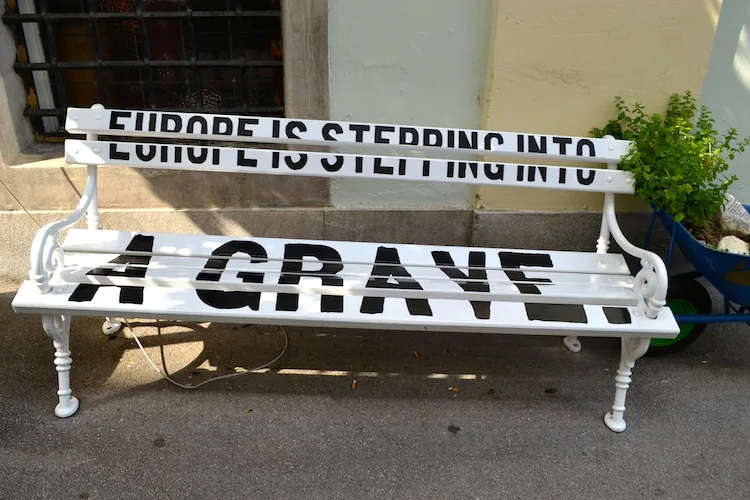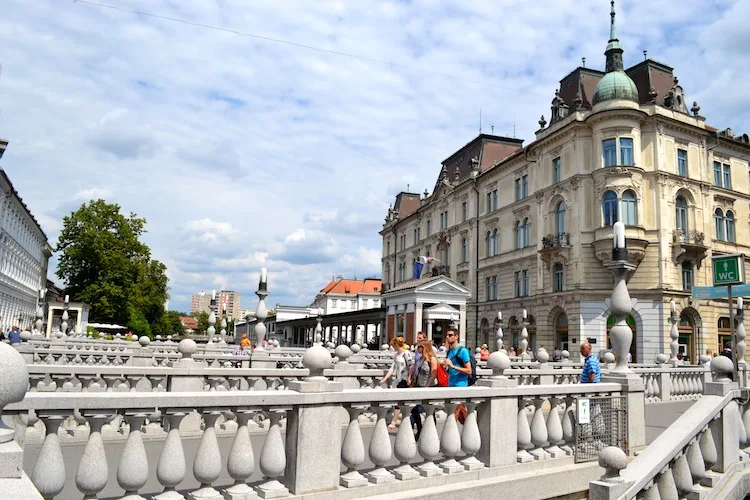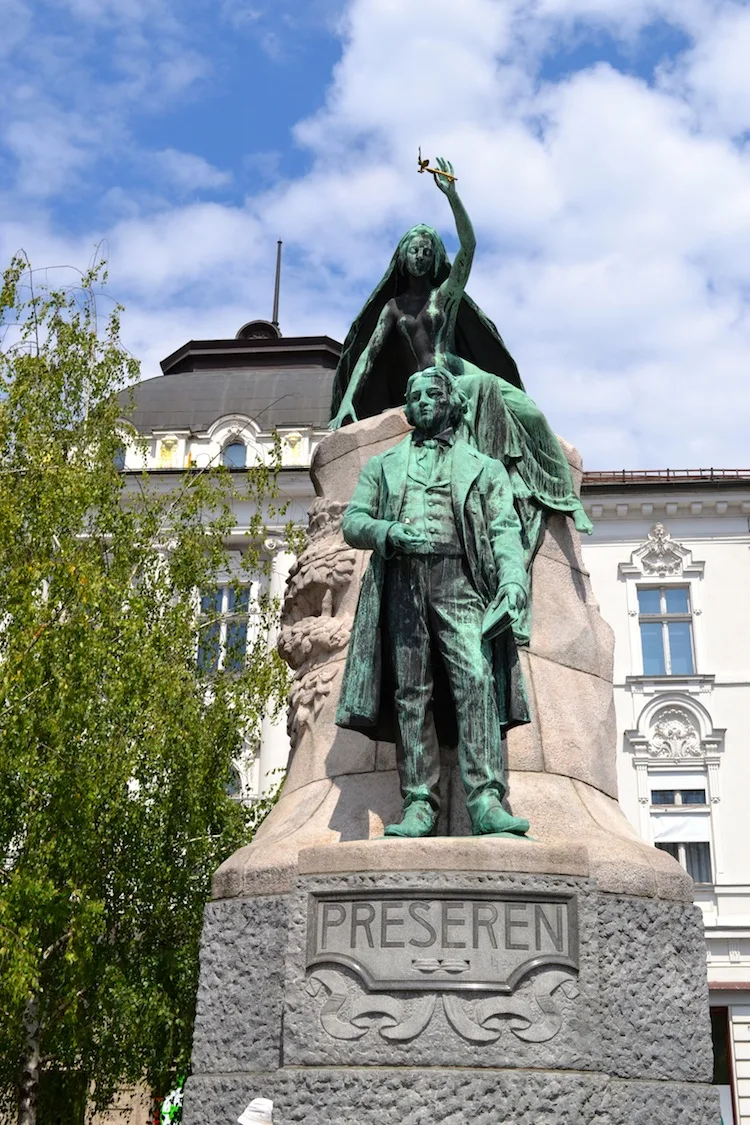 Is it really that good?
Lonely Planet think so and they named Ljubljana the second best place in Europe to visit in 2014.
Ljubljana also became the European Green Capital of the world for 2016.
[one_half]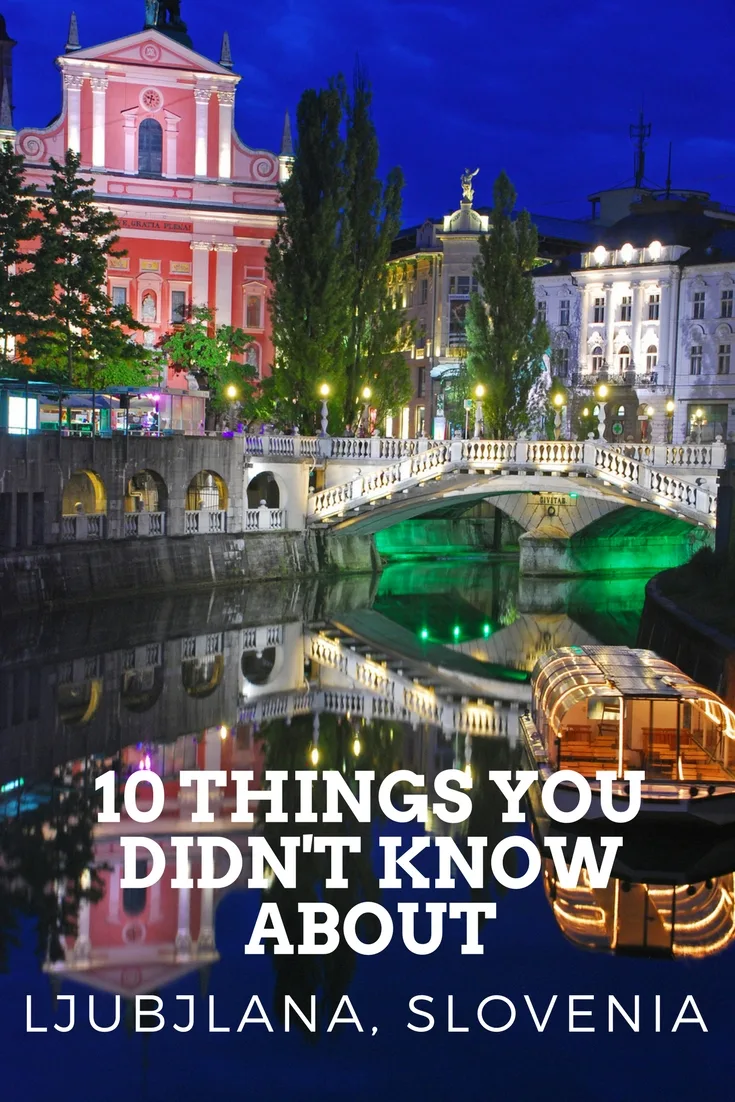 [/one_half]