Saint-Cast-le-Guildo was one of those places we accidentally stumbled across and then wondered how we'd never heard of it before. We visited on our final day during our French road trip with Les Castels and I hadn't done much research for this part of our trip. We'd already seen and done so much that I'd thought we'd be all travelled out and would just want to relax on the campsite.
But when you're travelling with a toddler, 'relaxing' just doesn't happen. By 10am he was climbing the walls so we jumped in the car and started driving along the coast until we came to this stunner of a beach.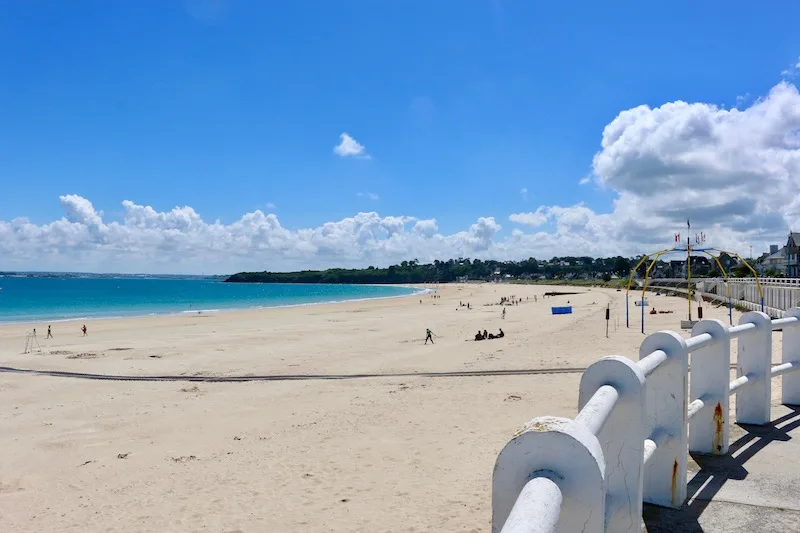 A charming and pretty little port on the English Channel just to the west of St Malo, Saint-Cast-le-Guildo is the quintessential seaside retreat. The sand is soft and white, the beach was almost empty, the sea was calm and the sun was shining. This was the perfect place for a family day out.
The beaches
One of Saint-Cast-le-Guildo's main draws is the beautiful beaches. There are long stretches of golden sand and quiet little coves. The area's main beach is a 2km-long stretch of perfection! There's also a beautiful coastal path to the left of the beach that leads along the coast. It's so pretty and the perfect place to find a spot to sit down and look out to see. You'll also find boat rental and sailing sessions on this beach for those who prefer a more active day on the beach!
There are six other great beaches to choose from, including Pen Guen Beach, with its welcoming kilometre of fine sand and great views of the Ebihen islands, and La Fosse Beach, near to the shellfish farm at the Bay of Fresnaye. You can keep yourself busy with a shellfish picking tour, kayaking or beach club activities, or better yet, lay back and enjoy some rest and relaxation.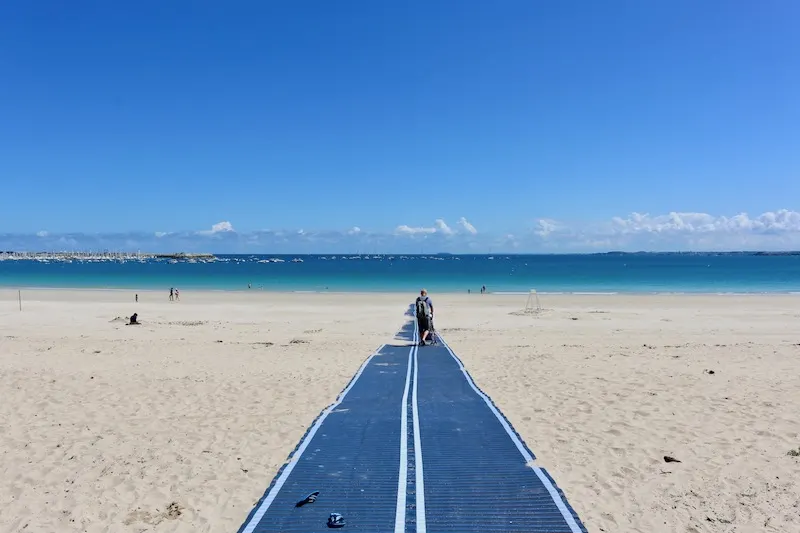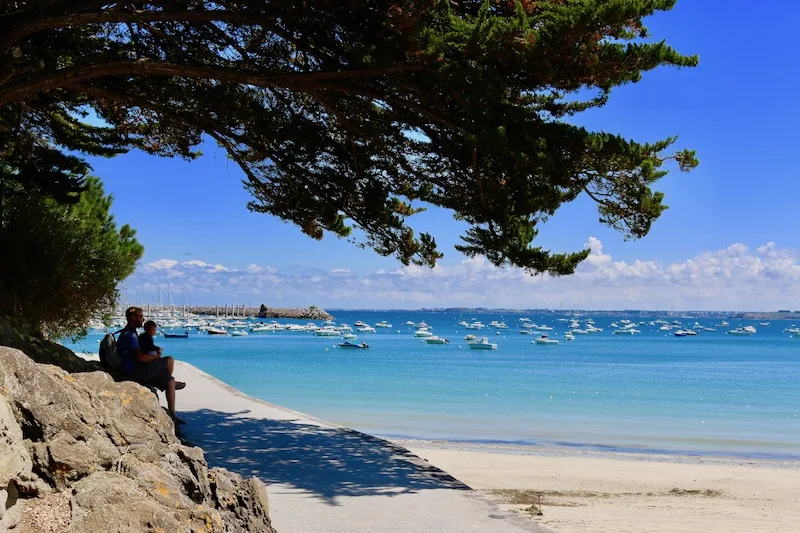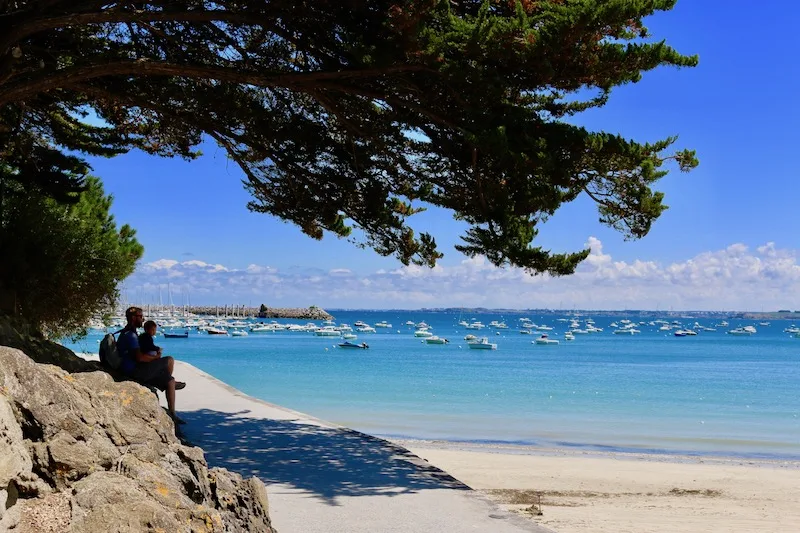 Things to see and do
Saint-Cast-le-Guildo is anything but a one-trick pony, and you'll find many things to do both around and away from the beach. One of the most popular activities in the area is shellfish picking, and there are tours you can take which will safely guide you out into the spring tide to forage for mussels, cockles and oysters, all ending with a delicious tasting session.
There are plenty of walking opportunities around Saint-Cast-le-Guildo. I'd recommended you make your first trail around the town, preferably with an ice cream in hand, as you take in all splendid villas and architecture. The resort is a popular stopover for walkers tackling the GR 34 coastal trail, portions of which are easily accessible for visitors to Saint-Cast-le-Guildo, blessed by stunning views of the Emerald Coast and sites of rich heritage which include chapels and windmills.
You can also get active with things like horse riding, fishing, tennis and golf. If it's a dose of culture you're after, look no further than a visit to Chateau du Guildo, a striking castle ruin located a 20-minute drive to the south-east of Saint-Cast-le-Guildo.
Where to eat
There are some delicious dishes to sample across the coast of Brittany, and as you'd expect, seafood comes high on the list. Another speciality of the area is kouign-amann, a sweet, sugary and crusty cake which in recent years was featured on The Great British Bake Off!
For eating out options, there are lots of restaurants located along Boulevard Duponchel, and one of the best on this street is Le Truc Bidule, sourcing local ingredients and serving delicious meat dishes. If it is seafood you're after, head to La Mariniere on Boulevard de la Mer, where you can choose from a variety of fresh fish and shellfish dishes – the oysters are especially good!
---
Visiting Saint-Cast-le-Guildo
I visited Saint-Cast-le-Guildo while I was in France staying at Les Castels campsites.
I'd recommend taking the train over to France and picking up a hire car when you arrive. Check out Voyages-sncf.com to find out more options for your trains and to book online. I'd then hire a car with AVIS and book through the AVIOS site so you can get extra AVIOS points!
Here's what else I got up to while I was there:
An introduction to Les Castels
Visiting Mont Saint Michel – a real life Harry Potter town!
Visiting Dinan, the prettiest little town of them all