Michele Frolla is back again and this time she's sharing her favourite places to have brunch in Rome.
When in Rome…you'll eat like a Emperor! For a those days when you just want to sit back and enjoy a lazy brunch, I've got you covered.
Here are my top 7 picks for the best places to have brunch in Rome.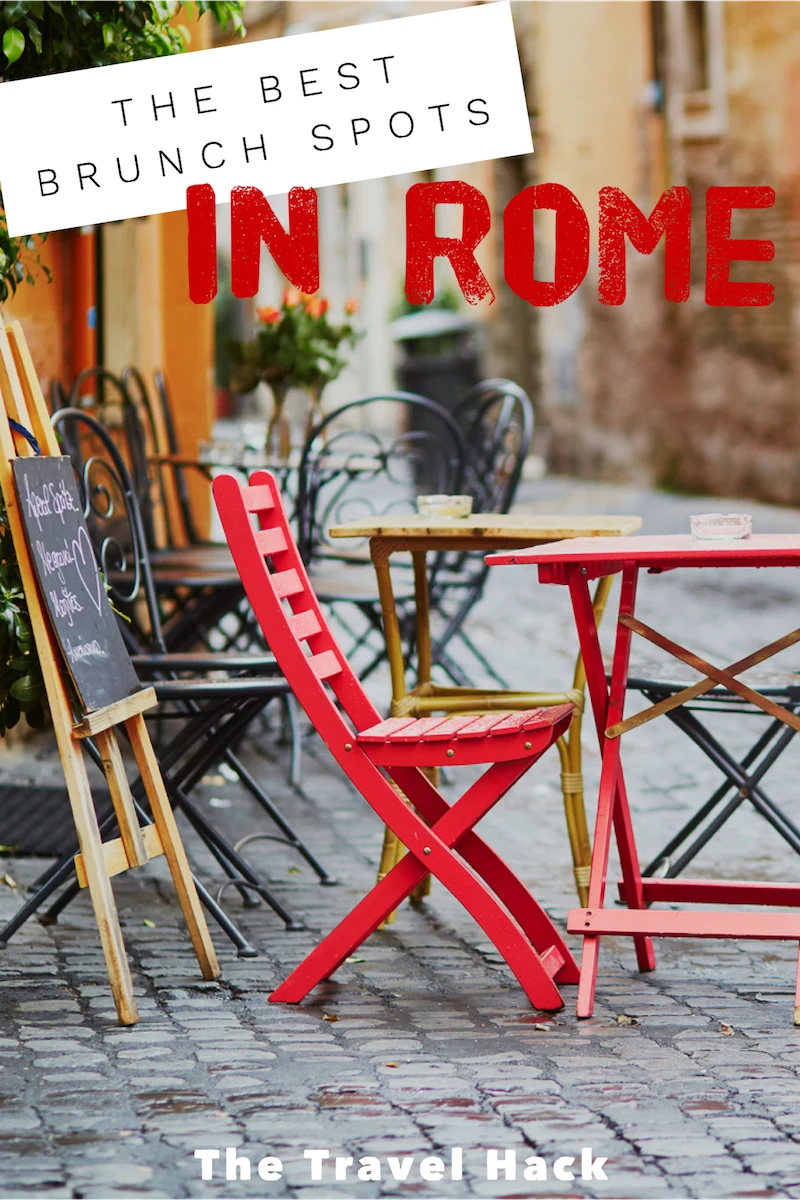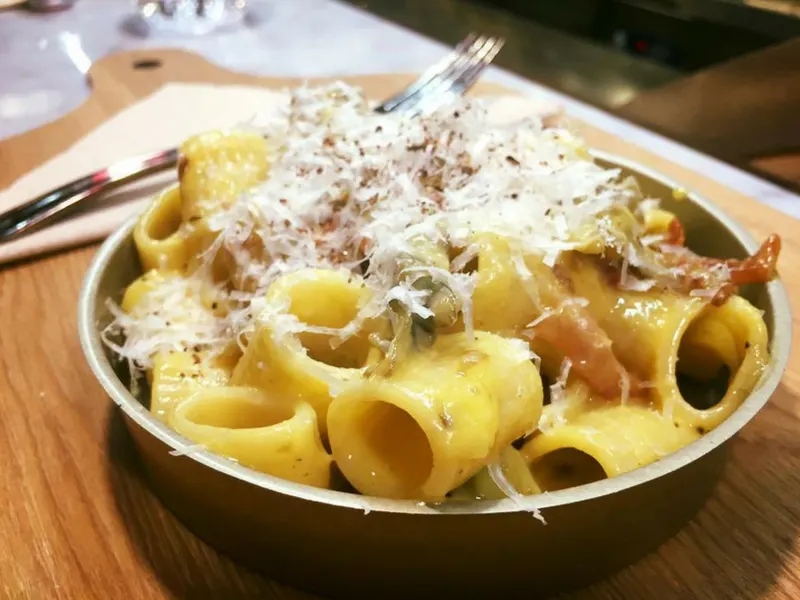 Located on the heart of colourful bohemian Trastevere neighbourhood is Eggs. This small but atmospheric restaurant specialises in egg-based dishes prepared a variety of ways.
Not to be missed is their take on the signature Roman dish, the carbonara. Available in ten variations from the "classic" with Campofelice bacon to the "green" carbonara with crunchy artichokes, all the way to "yellow" with saffron.
Eggs is open every day from 8:00 to 16:00 and from 18:00 to 23:00
Address: Vicolo del Cedro, 26

If you like avocado, this is the place to go to for your brunch in Rome!
Another wonderful ingredient focused locale is Avocado Bar, located in the heart of the charming residential neighbourhood of Monti. Serving avocado on toast, as burger buns, and in smoothies and milkshakes, salads and tacos, you'll enjoy some of the tastiest dishes in the city here.
Six avocado chefs have created 30 unique recipes ranging from savory to sweet. Don't miss its unique avocado ice cream paired with ingredients pistachios and sweet ricotta.
Avocado Bar use only the ripest and creamiest avocados sourced throughout the year from Africa, Mexico and Sicily.
Open everyday 11:30 – 15:00 and 18:30 – 23:00
Address: Via della Madonna dei Monti, 103

As a large trattoria located just outside the city walls, Porto Fluviale is a favourite amongst Romans. This place is always busy, especially on weekends when they serve one of the best buffet brunches in Rome.
With about 50 different dishes on rotation including cold and hot pasta, soups, raw and cooked vegetables, meat-dishes, cheeses and sauces, and hot focaccia to their range of tasty desserts including tiramisù, Porto Fluviale was one of the first to introduce brunch to the city and is still a local hotspot.
Book ahead to avoid disappointment.
Brunch is served on Saturday and Sunday only until 16:00.
Address: Via del Porto Fluviale, 22
This family friendly brunch spot in Rome overlooks the square of Ponte Milvio, a bridge made famous for its love locks.
On Sundays, Panificio Nazzareno serve an Anglo-Saxon style brunch with the best of Italian cuisine. Choose from express and stuffed pasta, aubergine parmigiana, cold salads, roasts, vegetable side dishes, to eggs benedict, pancakes, scrambled eggs, and bacon.
For dessert, there is a selection of cookies, apple pie and cheesecake, alternatively you can stick with classic Italian cakes and pastries.
Offering something new each week, the brunch menu changes making you want to come back for more. Since brunch is only available on Sundays, Panificio Nazzareno fills up quick making booking ahead essential.
Open everyday 7:00 – 24:00; Brunch on Sunday only from 12:30 – 15:30.
Address: Piazzale Ponte Milvio, 35
5. La Veranda – Update – this is now closed but if anyone can tell us what has replaced La Verdanda then please do let us know!
For a more upscale brunch experience in Rome, head to La Veranda. Offering a classic brunch, what sets La Veranda place apart is its stunning location with beautiful views.
Just a short walk from the Vatican, this elegant restaurant feels like you're dining in a museum thanks to its beautifully frescoed ceiling. Offering a choice of four types of brunch: big, light, baby or vegetarian brunch, their menu that is updated every Sunday.
Closed on Mondays, La Veranda is open 12:30 – 15:00, and 19:30 – 23:00.
Brunch is served from from 11:30 – 15:00.
Address: Via borgo Santo Spirito, 73
6. 'Gusto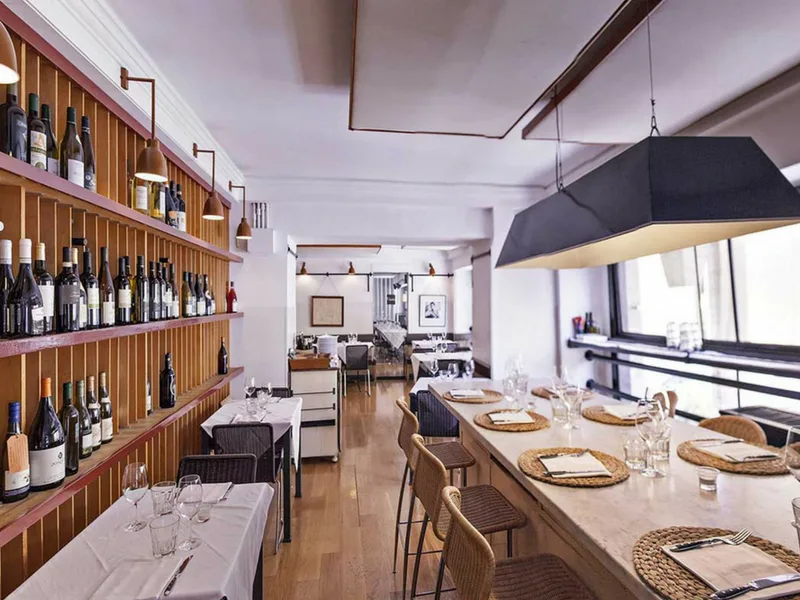 Located just off the busy shopping strip of Via del Corso is an industrial-chic bare brick wine bar with a fantastic buffet brunch.
This modern wine bar and restaurant serves a wide range of food from meat, seafood, pizza and pasta to familiar favourites such as bacon and eggs plus vegetarian friendly options. Be sure to leave room for dessert though as you'll have a choice of cheesecake, doughnuts and cupcakes! Nom nom!
Buffet lunch available Monday to Friday, 12:00 – 15:30
Address: Piazza Augusto Imperatore, 9 (Via del Corso)
7. Dolce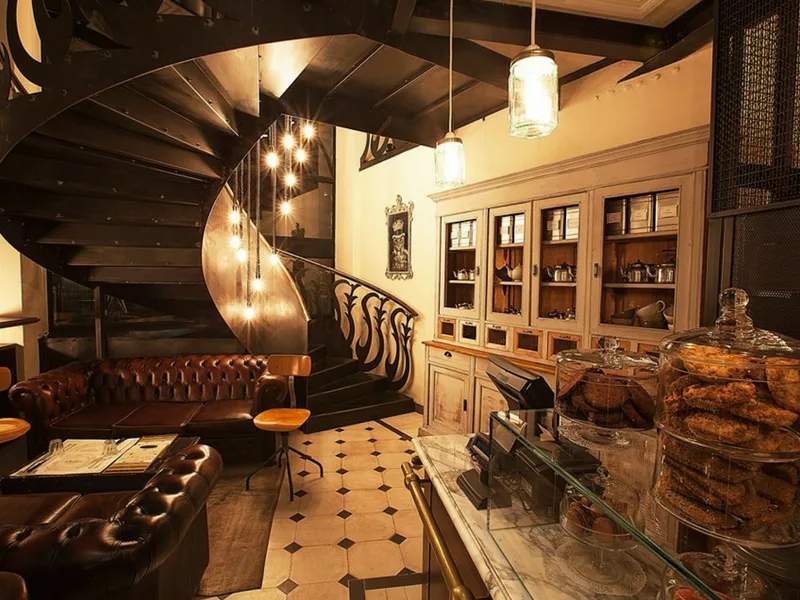 Enjoy a lazy Sunday brunch in Rome at Dolce with its cute lounge-like setting and heated outdoor area.
Located in the trendy African Quarter, everything is 100% fresh, homemade and based on artisan recipes. Choose between bagels, eggs, omelettes, burgers and variety of breakfast sandwiches. The pasticceria offers a wider variety of desserts, including pancakes, French toasts, waffles, and pies.
Brunch is available every Sunday from 12:00 to 15:00.
Address: Via Tripolitania, 4
While some of these recommendations are located outside the city centre, they are well-worth the journey. It pains me when people complain about having a terrible meal in Rome. I have no doubt they ate in the tourist trap restaurants. With my local knowledge, I guarantee you'll eat alla grande! (great) in these hot brunch spots in Rome.
---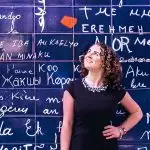 Michele from The Intrepid Guide is a travel and language blogger and author. Originally from Australia, Michele moved to Rome in pursuit of perfecting her Italian. Currently based in London, she lives by the motto "The more we travel, the more we learn." With her blog, Michele shares her passion for bringing language and travel together through with her destinations guides, language learning tools, travel phrase cheat sheets, and more! Follow her on social media as she shares fascinating and little-known linguistic and cultural facts.
---
Check out Michele's previous blog posts about Rome: