Interested in working with us?
Please don't hesitate to contact Monica ([email protected]) for any information regarding working with The Travel Hack team. If you'd like to find out more about Monica, check out my About Page.
Monica is the founder and editor of The Travel Hack and is joined by a team of travel bloggers who each have their own speciality. Meet the team here.
If you're interested in joining The Travel Hack team, please email Monica to find out more.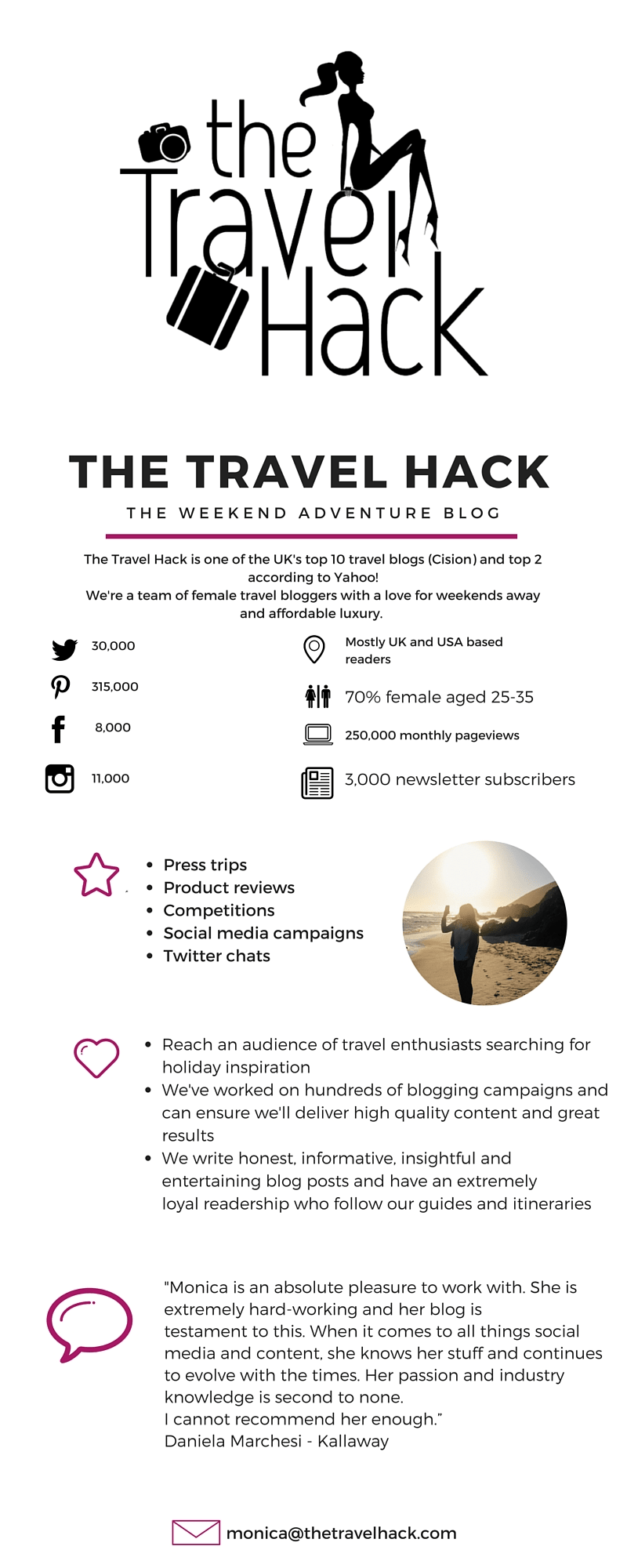 I have experience with press trips for both journalists and bloggers, reviewing hotels, attractions, destinations, services and travel gear. Here are a few of the brands I've worked with in the past.
I also have advertising opportunities available for brands I feel are a great fit for The Travel Hack.
Here are some of the most popular posts on The Travel Hack. As you can see, travel tips and travel guides are what our audience like the best:
12 travel hacks to travel light
12 things you didn't know about Iceland
Will you take the 12 trips challenge?
What women should pack when travelling to India
10 awesome things to do in Budapest