I know it's winter and finding the best glamping holidays might not be at the top of your to-do list right now but this is the perfect time to get your glamping holidays booked in! In my experience, glamping UK sites book up quickly, especially if you're trying to book somewhere really unique for a weekend or during the school holidays. So start researching the glamping trips you want to take next spring and summer and get them booked ASAP to avoid missing out!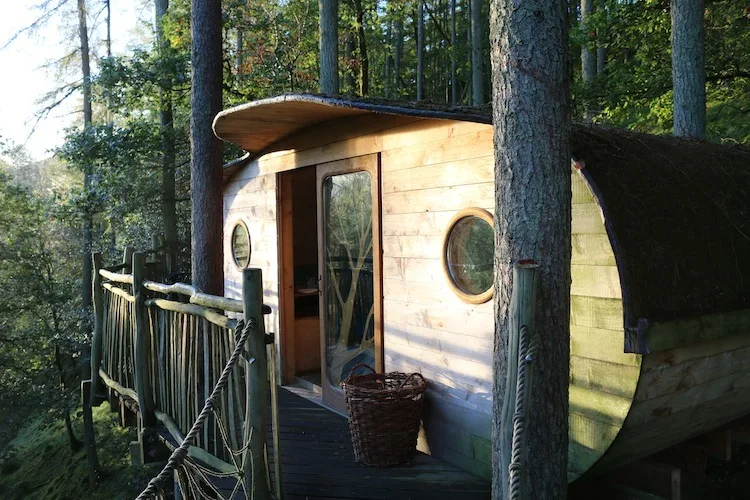 Glamping holidays are my favourite type of family holiday. They're adventurous and memorable and exciting for the whole family. Glamping trips have that element of getting back to nature and disconnecting from the outside world, but without having to rough it like you would with camping!
Glamping can also be a really affordable way to have a memorable family holiday. You can book a glamping pod for four people from as little as £25 a night, which is the cheapest kind of family holiday I can think of! Even if you go camping, you have to spend a lot of money on equipment and booking your space on a campsite isn't cheap. And when you're camping in the UK, you also run the risk of it raining for the duration of your holiday and no one wants to spend a week in a soggy tent!
Finally, I really want to put the emphasis on 'memorable' here, because if there's one thing a glamping holiday is, it's memorable! This isn't a cookie-cutter hotel where every room is the same and every family has the same experience and eats the same food day in and day out. Glamping is original and unique and different and that's what I love about it.
Glamping is definitely gaining in popularity in UK with glamping sites popping up all over the place. I live in North Wales and we're seeing lots of farms diversifying and using the land that once grazed cattle being turned into fields full of quirky glamping accommodation. I'm sure TV programs like George Clarke's Amazing Spaces are helping too. I love seeing normal people buying old buses, boats, horse carriages and trailers and turning them into incredible holiday lets!
But how to do you find a glamping UK site and where do you look for glamping holidays? A simple Google search of nearby glamping UK sites doesn't always work as they're often small, family run sites, usually managed by people who are fantastic at running glamping sites, but can't compete with the bigger companies when it comes to building websites and getting noticed by Google.
As someone who is ALWAYS looking for their next glamping holiday, I thought I'd share a few of my favourite websites to find glamping UK sites…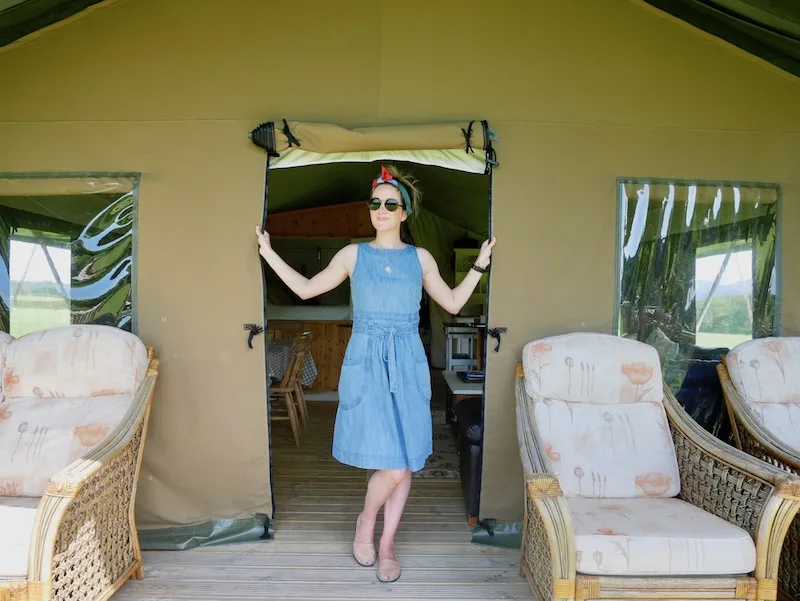 Top tip when searching online
Before searching for glamping sites, it's worth remembering that many glamping sites will close for the winter, often from late October to the end of March, if not longer. So if you're searching for specific dates then glamping options won't show up if you're looking during the winter months.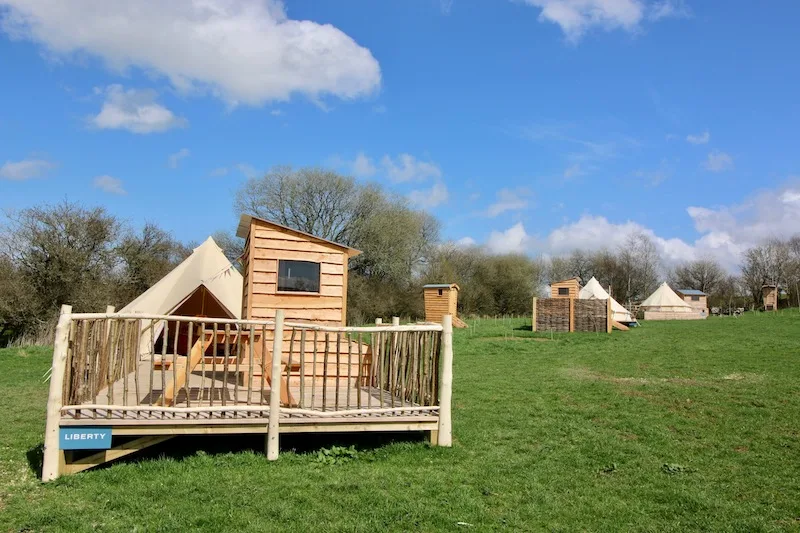 1. Canopy and Stars
I've started with Canopy and Stars because this is my absolute favourite site to find quirky glamping accommodation. They have so many incredible options and they're all beautiful and a really high standard. I always make this my first port of call when booking a glamping trip!
2. Airbnb
Most glamping sites are now featured on Airbnb and I often find this is the best place to find those hidden places you can't find elsewhere. Airbnb is also great because you book direct through the owner so you usually have the chance to message them directly and potentially ask for a discount. If you can see they have a vacancy this weekend, why not sent them a message and ask if you can have a discount? They'll often prefer to have it filled than empty!
Ps. If you're new to Airbnb you can use this link and get £25 off your first booking.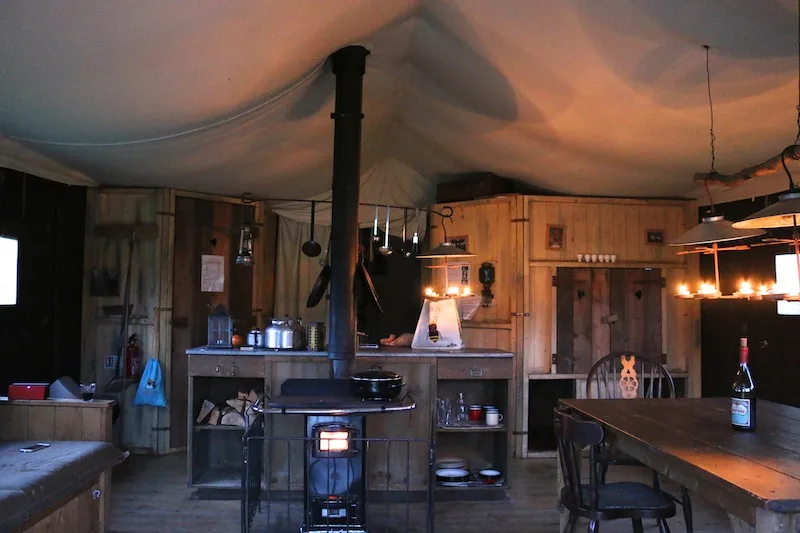 3. TravelZoo
If you're looking for a budget glamping holiday then TravelZoo is a great option. They often have 'UK Breaks Under £100' and that's where the majority of budget glamping breaks are featured.
4. Gift experiences and experience days
You'll often find a lot of glamping holidays on gift experience websites such as Red Letter Days or Virgin. I've was recently given a Red Letter Days voucher and used it to book a glamping holiday at the Warwick Knight Caravan. It looks amazing.
Even if you're booking the holiday for yourself and not as a gift, you can use these gift experience websites to search for glamping options.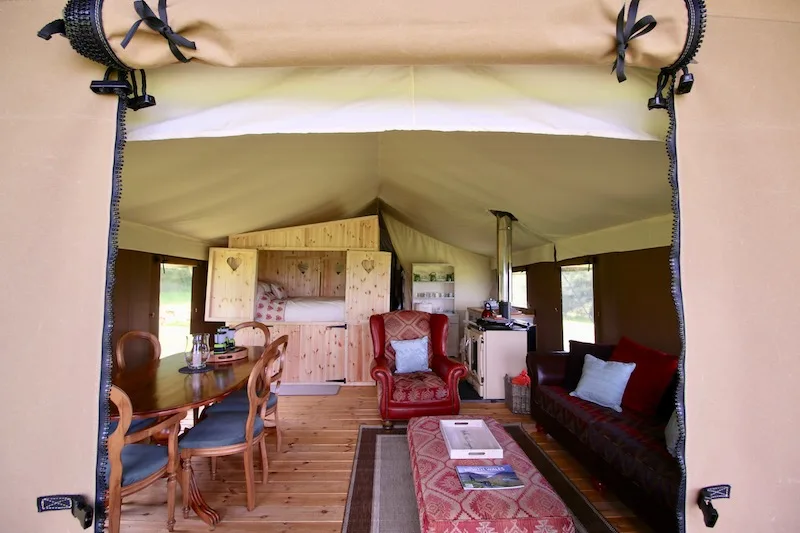 5. Glamping Hub
Glamping hub is amazing for glamping sites in North America. It doesn't have as many options as glamping UK or Europe but if you're across the pond then this is a great place to start!
And finally here are some of my favourite glamping trips I've taken over the years…
Glamping in a bell tent near Llangollen, North Wales – Booked through Airbnb
Glamping in an air stream tailer in Anglesey, Wales – Booked direct
Glamping with Wonderfully Wild in a safari tent in Anglesey, Wales – First spotted on Canopy and Stars
Glamping with Feather Down Farms in safari tents – These are all over the UK
Glamping in Swansea Bay in a Shepherd Hut, Wales
Staying in a treehouse in Wales – Booked through Buy a Gift
Pin this for later ->>>