I've had a few anxious messages in my inbox this week from people who are desperate to book holidays but they don't know where to start and they're worried about getting ripped off.
I want to be the first to say that this is totally normal right now!
After spending so long staying close to home, I think many of us are feeling nervous about booking long distance trips. We've lost our confidence when it comes to booking holidays because we're so out of practice!
Not only that but, for many of us, our circumstances have changed since our last holiday! Maybe you've had a baby, your kids now seem much older, you've got more money, less money, more time, less time, more stress, more health problems or a new sense of adventure since being locked inside for so long!
Whatever it is, holidays feel different now and many of us have sort of forgotten how to book them!
Destination overwhelm!
Lots of people have said they just don't know where to go so I'd suggest by locking in your dates and budget and seeing what's actually available to you. You might find that once you've whittled it down to a particular weekend and a certain budget then you've actually only got a handful of options anyway.
If I'm booking a weekend break then I'll take a look at the flights available from Manchester Airport on a Friday evening and I'll often find there actually isn't an enormous amount to choose from so that helps make decisions a little easier!
Let's say I wanted to go somewhere abroad on August 12th. But I wanted to fly from Manchester, it had to be hot and it had to depart after 8pm so I could make it after work. I can look on Manchester Airport departures and see that my only options are actually Malaga and Ibiza.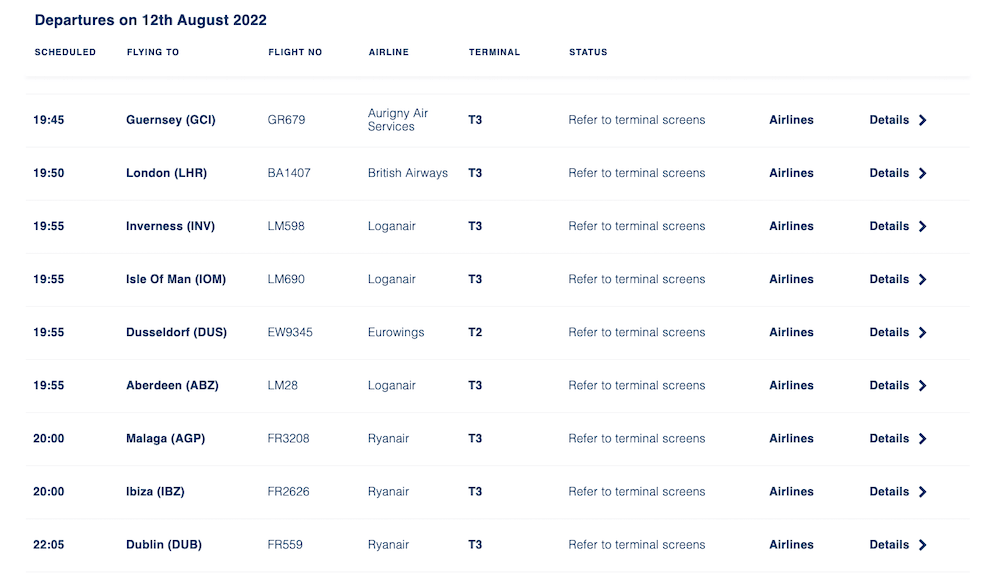 Use Skyscanner to inspire you!
You can also search for flights to 'Everywhere' on Skyscanner so this is a really good way to see all your options.
Skyscanner also have a 'best flight deals' section where they showcase cheap flights from your normal departure airport so this can be worth having a browse if you're not fussed about dates or location.
There are lots of apps out there that claim to help you find the best time to travel or predict the best time to book but, in all honesty, I haven't found any app that's as effective as simply searching around on Skyscanner.
If you can be flexible with dates and you have a few options with airports then you'll probably find you've got a lot of options!
Asking friends for recommendations is always a good idea but it can become overwhelming when you get lots of replies.
I've got a great blog post about how to choose your travel destinations here.
Book early
The main difference between booking a holiday in 2022 vs booking one 10 years ago is that you'll rarely get a last-minute bargain these days. I'm not saying there aren't last-minute bargains at all, just that you're more likely to get a good deal by booking early.
If you do manage to get a last minute deal these days then it's mostly just luck and you've bagged a cancellation – but you can't wait around hoping someone cancels a holiday!
Booking early is generally cheapest because flight prices just go up and up.
So stop hanging around and deliberating and just get it booked!
So here are my top tips to avoid getting ripped off when booking a holiday!
#1. Know what prices are 'normal'
My first suggestion takes a bit of time but I highly recommend regularly checking the prices of holidays, flights and accommodation.
If you're not regularly checking prices then you don't know what price is normal and therefore don't know if you're booking ripped off or if you're getting a bargain.
Just like 'Black Friday Deals', holiday companies will up their prices for a week, and then drop them back down to normal and call it a sale.
I have the Skyscanner and Airbnb apps on my phone and I'm regularly checking them. I scroll through Airbnb like other women scroll through ASOS! So get a few travel apps on your phone and regularly have a little look.
Just like many of us will check RightMove, even though we have no intention of moving house, try to make it a habit to check travel apps just to see what you could get for your hypothetical budget!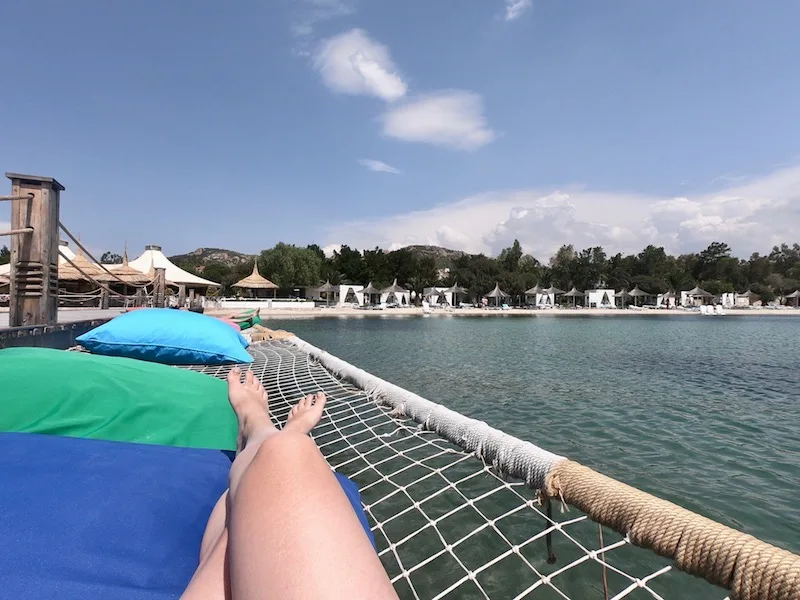 #2. If it seems too good to be true, it probably is
I don't want to seem all pessimistic here but the old phrase, 'If it seems too good to be true, it probably is,' definitely applies to booking holidays.
If you're looking at holidays to Turkey and all package deals with a nice hotel are around £1,700pp and then you find one for £500pp then the alarm bells should be ringing. Why is it so cheap?
Too cheap usually means there's something wrong with it!
#3. You'll pay for central locations – but sometimes you won't want that
If you're wondering why there's a huge variation in accommodation prices, it's usually due to location. You'll often pay double for a centrally located hotel or apartment. If an apartment looks nice but is really cheap, it's usually because it's located outside of a popular area.
But this isn't always a bad thing.
If you don't mind travelling into the centre then you can get a real bargain by staying in a less popular location.
We did this in Menorca a few years ago. We had a villa in the middle of the countryside and we had to drive everywhere. At the time this really didn't matter to us and it actually worked out well. We got a huge villa with a big garden and a pool for a great price. I was also pregnant at the time so I didn't mind driving as I wasn't having a drink anywhere anyway. And the boys were only little so having a short drive each day would send them to sleep so we could always ensure they had a nap!
Read more: How we booked our cheapest family villa holiday yet!
So just think about your individual circumstances but picking a location!
Another thing to be aware of when booking a hotel in a rural location is whether or not you're going to end up being a captive audience. The hotel can set their prices to whatever they want when they know you have no other options…. Just something to be aware of!
#4. How to find a central location
If you want to be centrally located and in the thick of things, but you're not sure where all the action will be, then you can usually figure it out with a quick search on an Airbnb map.
Here, I've done a search for apartments in Valencia and I can see that the vast majority of apartments are in the same area. As I zoom into that area I can see that the more expensive apartments are in the middle with cheaper ones on the outskirts.
This is a really obvious indicator as to where the most desirable area is in Valencia.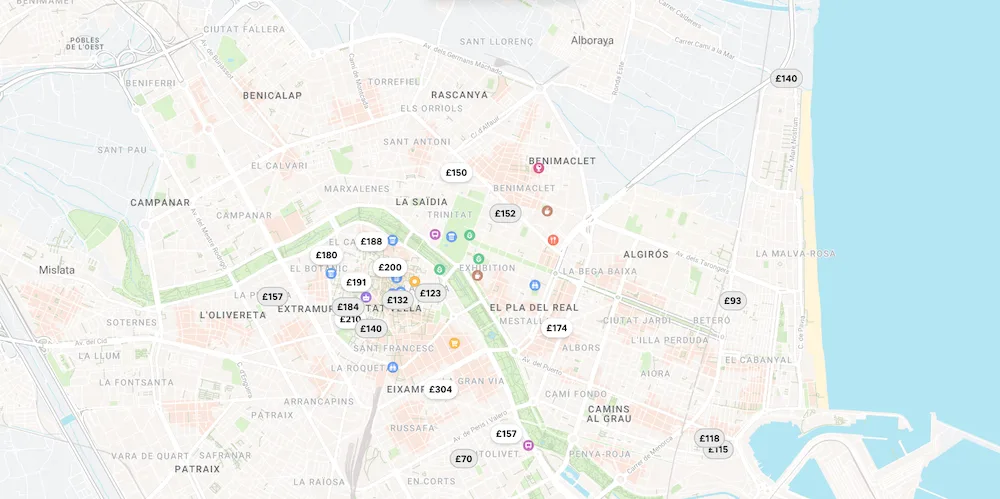 #5. How do I know if it's a scam?
I've heard horror stories about people booking apartments online and turning up at their accommodation only to find it doesn't exist or no one has any idea who you are or why you think you have a booking to stay there.
That would honestly be my worst nightmare. Especially if you were travelling with young children!
For me, I only ever book with reputable and well known companies.
I wouldn't book accommodation with a company I'd never heard of.
And maybe I'm missing out on a great deal and I'm not supporting start-ups but I just think it's too risky.
I almost always book through Airbnb, Booking.com, Jet2Holidays and VillaPlus. They're the main four I book through.
And when booking with Airbnb I'll select hosts with lots of reviews.
#6. Red flags to look out for
When you're booking your holiday, look out for the following things:
Terrible photos – It doesn't necessarily mean it'll be awful but if someone isn't professional enough to take good photos then it's a red flag.
3-4 word reviews – It's a massive red flag if somewhere has lots of really short reviews. This suggests they've paid someone to provide reviews. If a review just says, 'Great location', 'Great stay' then it's a red flag. Airbnb is great because it encourages everyone to write a review so you may find shorter reviews on there.
#7. Check YouTube videos and other user generated content
How many times have you seen a photo of a white sandy beach and turned up and it looks nothing like that!
It's REALLY easy to edit photos and make them look nothing like the original. So if a hotel provides photos of the nearby beach, it might look nothing like that.
The best option is to go onto YouTube and look at videos created by normal people who haven't overly edited their footage. This will give you a good idea as to what the area really looks like!
I did this with a hotel recently. I nearly booked a resort in Turkey which looked lovely. The I checked a YouTube video and could clearly see a motorway runs next to the hotel and separates the hotel from the beach! It was easy for the hotel to photograph the pool in a way where you couldn't see the motorway just a few metres away!
#8. Never leave the booking platform
Many booking platforms allow you to chat directly with the owners or hotel managers. This is great for adding additional requests or asking questions.
But if that person asks you to leave the platform and chat directly then I strongly recommend you don't!
They'll say it's to avoid the booking fees so you'll both save money. This is true but you will have no guarantees or any kind of security if you book directly through an individual. It's better to pay the small booking fee!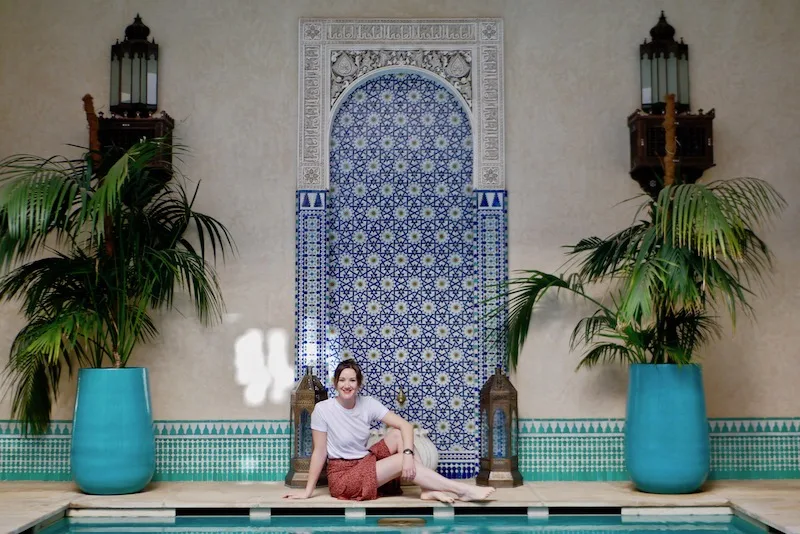 #9. Be aware of all the 'add ons'
You may be looking online and you'll see a holiday for a set price which seems really reasonable. "Great, let's book it!" you'll say.
And then as you progress through your booking you realise it's getting more and more expensive with every click.
You need to add on luggage, transfers, upgrade fees if you want a balcony, more if you want a garden view, more if you want a sea view, more for an extra bed for your child, more for half board, more for all inclusive, more for the drinks package, more if you want international drinks, more to have access to the kid's club, more for the waterpark, more for 24 hour room service, more for a day trip…. The list goes on!
I'm not saying don't book these things, just be aware what's going to be added onto your booking!
10. Read the car hire small print
Even after years and years of booking holidays online, I'm still often confused by car hire and I've turned up to collect my car and suddenly it's way more expensive than I expected.
I'm a sucker for using the cheapest local car hire I can find, but they almost always add unexpected extras onto my package.
I think you're almost always better off using a reputable, international car hire company such as Europcar. They cost more at the time of booking but seem to add fewer extras on when you arrive.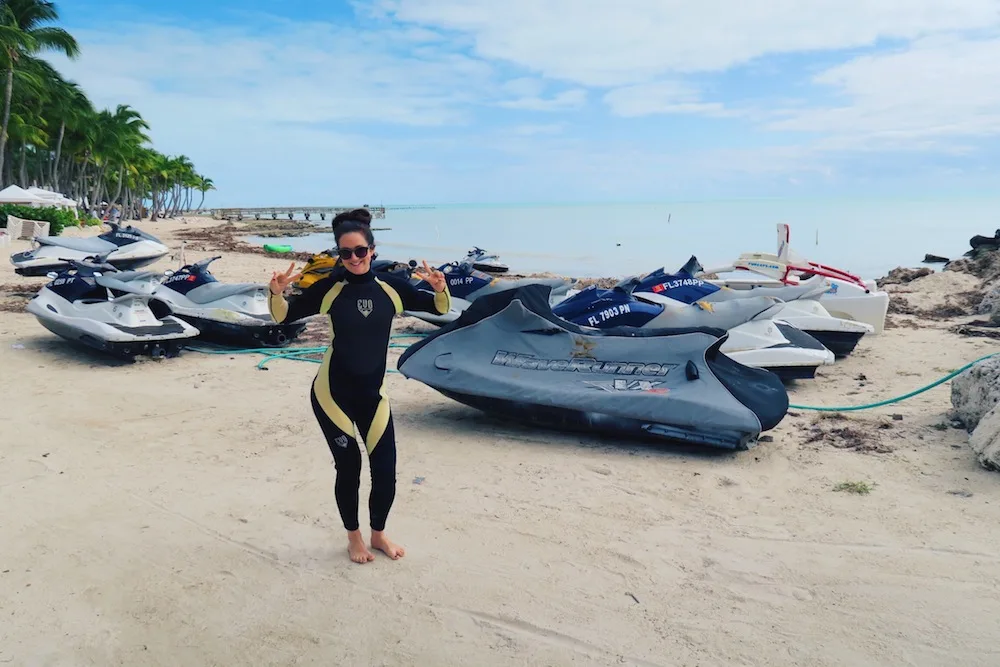 And finally… Just book it!
When you're booking a holiday there are lots of things that could potentially go wrong. But at the end of the day, you've just got to trust your instincts, get it booked and have a great time.
Don't overthink it for too long or you'll never end up going!
Yes, sometimes things go wrong but you've just got to roll with it and have a good time. Don't get too stressed or worked up about things. You're going on holiday so just book it and have fun!