If ever there was proof that you don't need to go far to find an exciting and memorable weekend getaway, Edinburgh is it. The recipe for a perfect short break is a destination that doesn't take long to reach, is easy to get around, and one that offers plenty of charm, attractions and a generous sprinkling of world-class cuisine.
Add hundreds of years of fascinating history, and Edinburgh really has got all of the ingredients for a weekend worth bragging about on Monday morning.
There is an almost endless list of things to see and do in this Scottish city, but if you've only got 48 hours, here's how I recommend you spend them.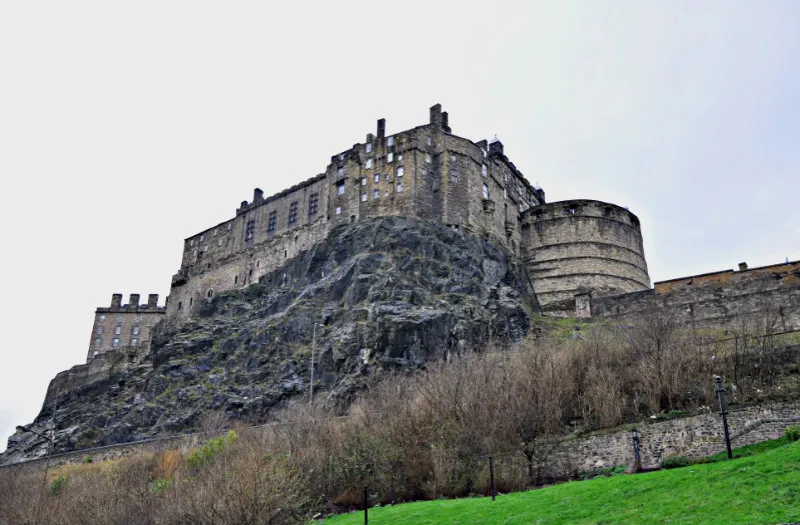 Friday (travelling to Edinburgh)
Friday is the day for you to count down the minutes till you can bid your colleagues farewell. Head out the door as soon as the clock strikes five – your weekend has begun.
Getting to Edinburgh
Flying to Edinburgh from London takes less than 90 minutes, which means you can head to the airport after work and arrive at your destination in time for dinner on Friday night. A quick search on Skyscanner showed return flights from £55, so it's affordable, too. Of course, all that time getting to the airport in London, dealing with security, and getting to the city when you land in Edinburgh (which takes around half an hour) means that you may prefer the alternative…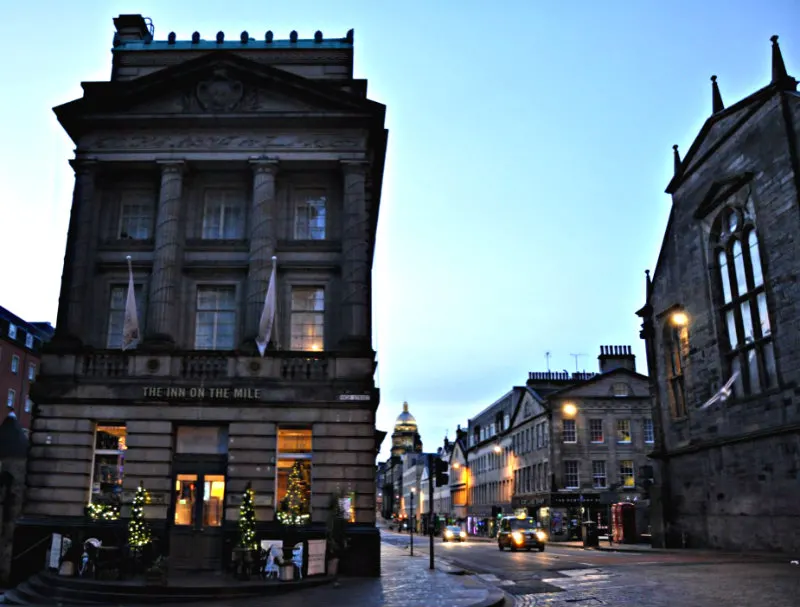 The train! Although it's more expensive (around £135 return), and a longer journey (roughly 4 hours 30 minutes), there is no faffing around at airports, and you depart from and arrive in the middle of the city, so there's no additional travel. Plus, with free wifi and much more comfortable seats than a plane, you can catch up on Netflix while watching the British countryside whir past your window. There's food and drink on board, so you can enjoy a dinner on the go, unless you can hold out for haggis.
Dinner at Cannonball Restaurant. This family-run restaurant serves modern Scottish food in an incredible location. Grab a table by a window and you'll be treated to views of the famous Edinburgh Castle while you eat. The haggis cannonballs are a must – even if you're scared of haggis, as I am, they're bite-sized, so at least you can say you've tried it.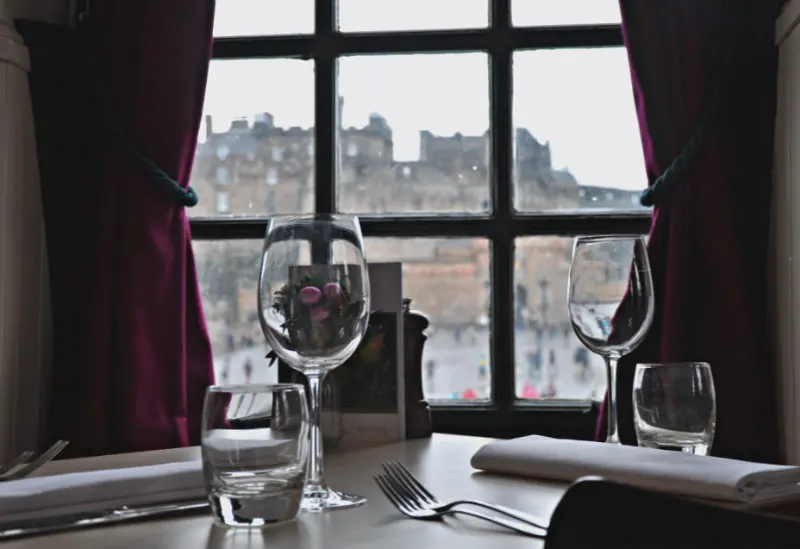 The food is mouthwatering and the building is steeped in history. On your way out, look out for the cannonball that's lodged in the wall facing the castle. It's how the restaurant got its name.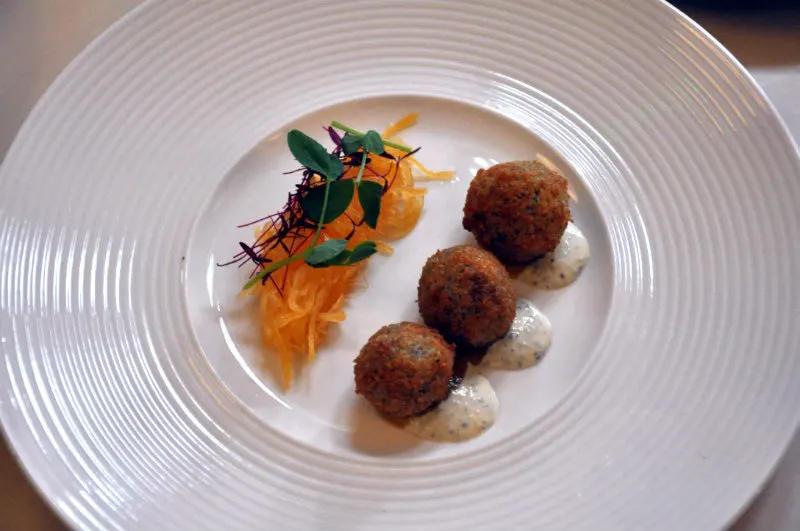 Saturday in Edinburgh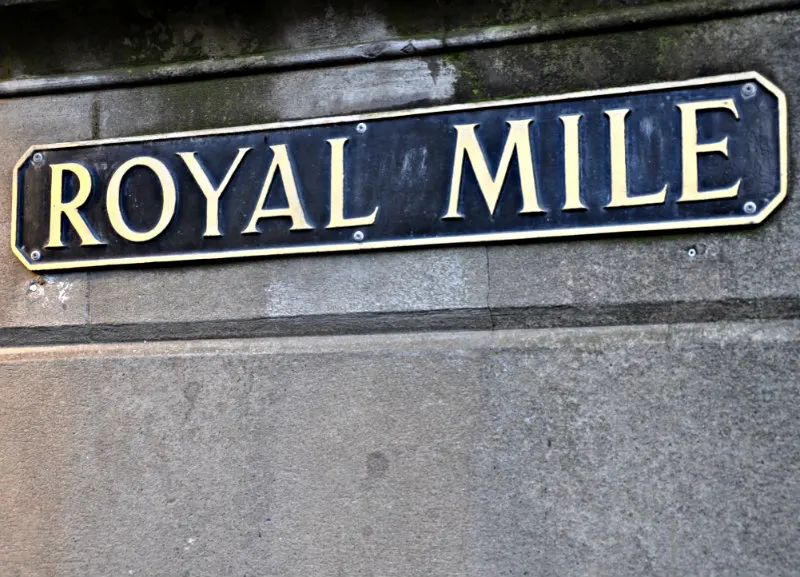 Morning
Early Indulgence. The bad news is that you're going to have to wake up early to beat the crowds, but the good news is that you'll get one of the best breakfasts in Edinburgh. Head to Urban Angel on Hanover Street for a morning feast that will set you up for a day of walking and exploring.
And trust me, when you see the steep stairs and hills in the city, you'll understand why a hearty breakfast is a must. Oh, and there are plenty of gluten free options, too – so you won't go hungry, even with dietary requirements.
The Jewel in Edinburgh's Crown. The city's biggest attraction is the famous Edinburgh Castle, dramatically perched above the hustle and bustle on Castle Rock. Although part of the appeal of the fortress is its iconic exterior, there's plenty to see and do inside, and it's well worth paying the £16.50 fee to take a look around. These handy itineraries help you make the most of your time inside this vast castle, which has a rich and sometimes gruesome history.
Afternoon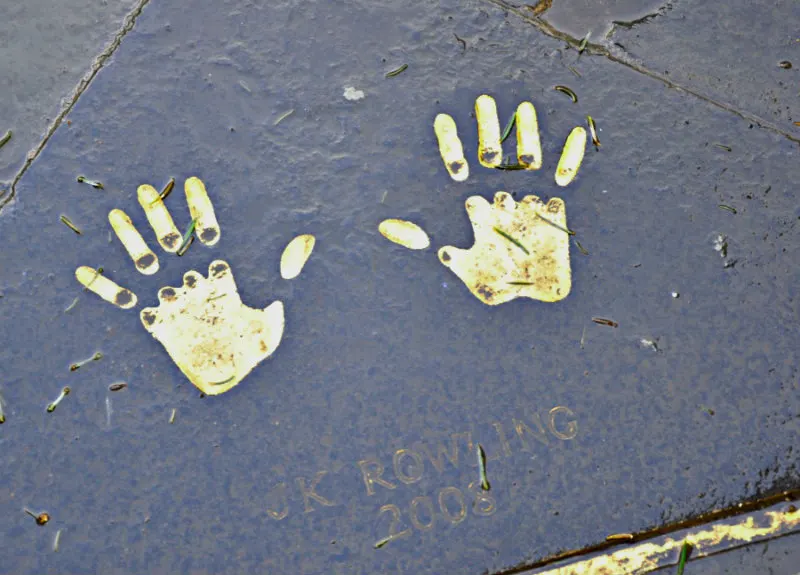 Walk a Mile. The Royal Mile, said to be the oldest street in the city, traverses through the old town from Edinburgh Castle to the Palace of Holyroodhouse. Along this picturesque paved road you'll find shops selling tartan, whisky and shortbread; restaurants, bars and cafes; historic monuments and the odd street performer adding a bagpipe soundtrack to your experience.
Harry Potter fans should pop into the courtyard of Edinburgh's City Chambers to see J.K. Rowling's handprints engraved in stone next to other famous locals like Ian Rankin.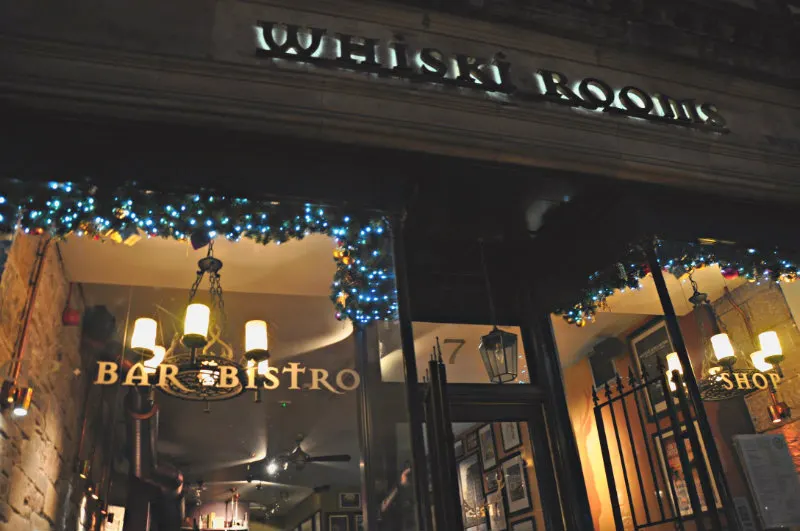 Whisky Sipping. Whisky is synonymous with Scotland, and it would be a mistake to visit Edinburgh without sampling some of the country's finest, even if you hate the stuff. Whiski Rooms offer tastings with a twist, such as whisky and cheese or whisky and chocolate, which helps to soften the flavour of whisky for those of you who find it too strong. The staff are friendly and knowledgeable (without being intimidating) and they make the whole experience a lot of fun.
Evening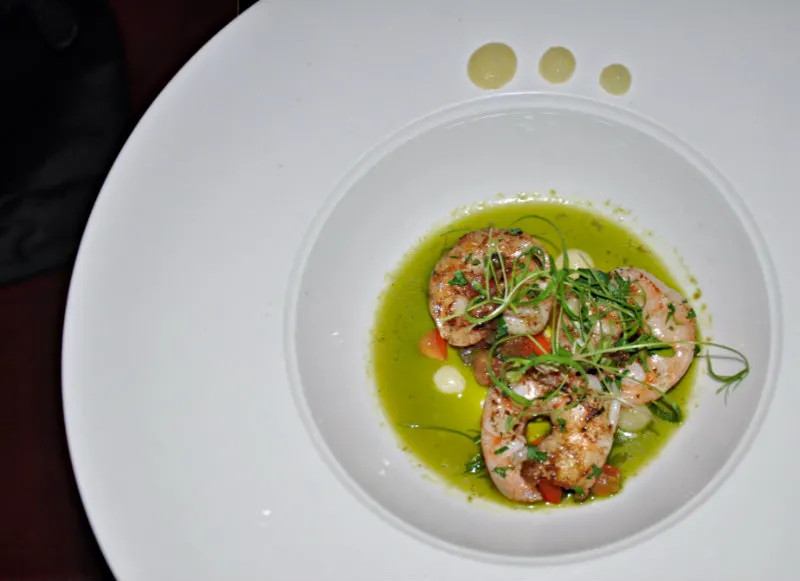 Dinner at Whiski Rooms. There's no need to venture far to get a belly full of exceptional grub. On the other side of Whiski Rooms is a restaurant serving seasonal Scottish food and inventive cocktails in a warm and relaxing environment.
Freak Out. You'll probably be happy for the dutch courage you gained at Whiski Rooms, because Mercat Ghost Tours are not for the faint-hearted. For a full review and photos, take a look at the post I wrote about Edinburgh's underground secrets, but for now, just know this: you'd better hope your hotel isn't located at number 17 (whatever street you're on), or you may not sleep tonight.
Sunday in Edinburgh
Morning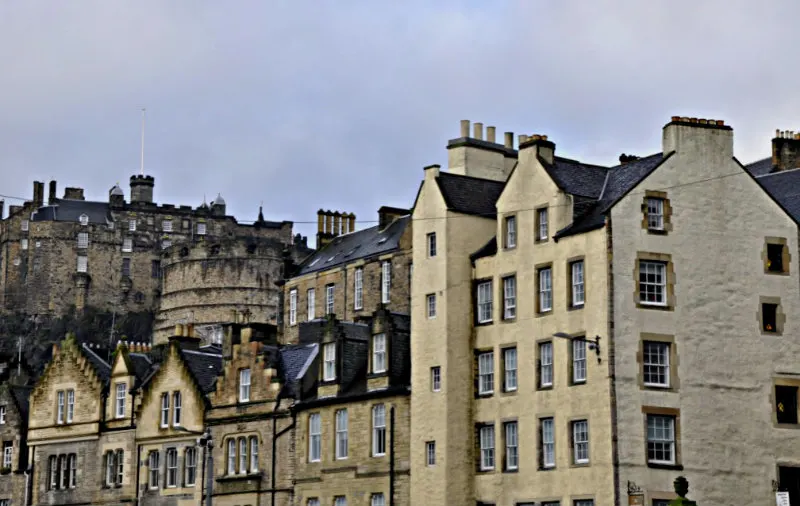 Market Days. Grassmarket is one of the prettiest areas in Edinburgh. Just a few minutes' walk from the castle (down a steep set of stairs) you'll find rows and rows of colourful buildings that are home to pubs, cafes and quaint shops. Lovecrumbs is a famous cafe that a local described to me as 'the most Instagrammable cafe in Edinburgh'.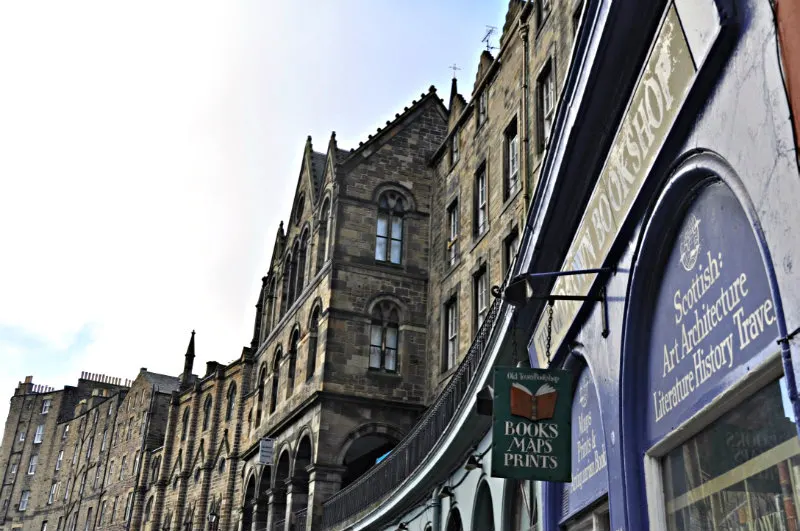 If that's not enough to make you want to visit, perhaps the selection of sweet treats is. Lovecrumbs can be found on West Port, just along from the main Grassmarket hub. Grab a cup of tea and a slice of cake, and don't miss out on the chance to share it on social media!
Day of the Dead. First a ghost tour, and now a graveyard? Bear with me. I may have slightly peculiar tastes, but this is one of Edinburgh's coolest spots: Greyfriars Kirkyard. The graveyard surrounding Greyfriars Kirk church near Grassmarket is oozing with history and character, and is notable for Greyfriars Bobby, the loyal police dog that wouldn't budge from his master's grave for 13 years.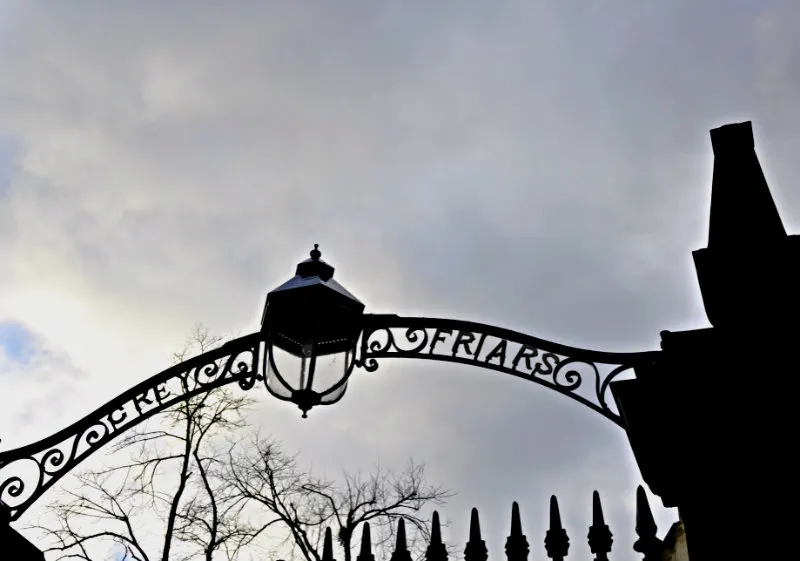 But there's more. Not only is it one of the most hauntingly beautiful graveyards you'll ever see, but it served as inspiration for characters created by J.K. Rowling. Look out for the graves of Thomas Riddle and William McGonagall, whose names may be familiar to Harry Potter fans. And keep an eye out for the castle-like school in the background, which is said to be the inspiration for Hogwarts School of Witchcraft and Wizardry.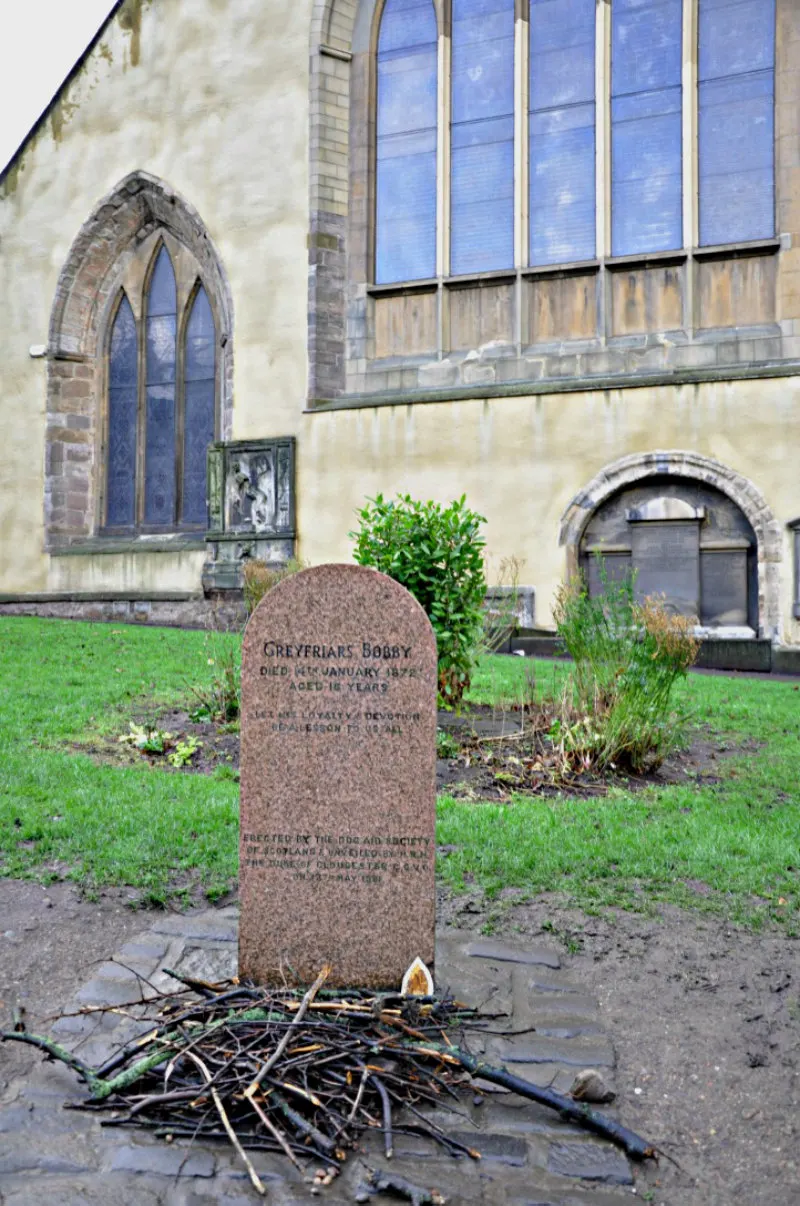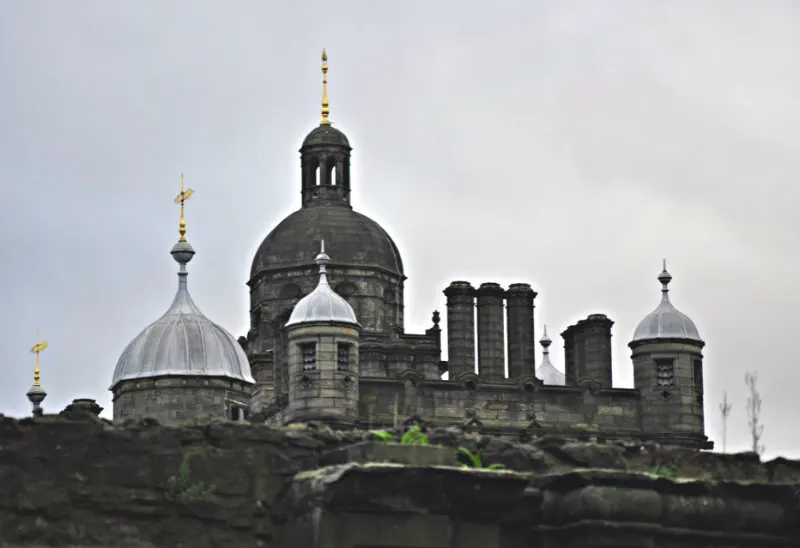 Afternoon
The Last Supper. It may almost be time to head home, but that doesn't mean you can't end your Edinburgh weekend with a memorable meal. Civerinos is tucked behind the Royal Mile, in Hunter Square, and it's here that you'll be able to feast on Italian street food like thin and crispy pizza, perfect polenta fries and tender steak.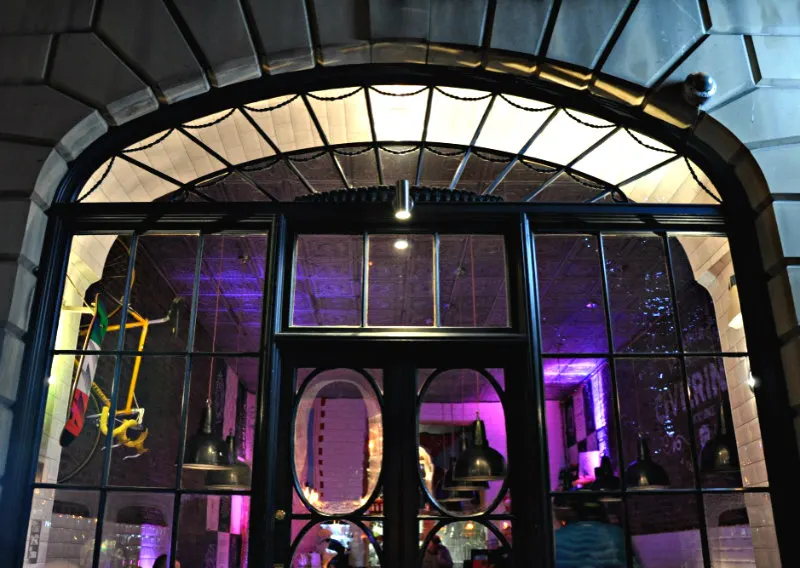 Fare is fresh, simple and bursting with flavour, as any good Italian food should be. Grab a drink and toast your epic weekend in Edinburgh before heading back to the airport or train station for your journey home.
Just don't forget to bring plenty of photos to work on Monday to share your weekender adventures!
Where to stay in Edinburgh
Stylish Hostel – Smart City Hostel by Safestay
Perfectly located just moments from the Royal Mile, Smart City Hostel Edinburgh is everything you'd hope for in a stylish hostel – clean, a little bit quirky, and with the facilities that you actually need. Like 24 hour reception, towels and linens, and the all-important free wifi. Dorm rooms start from just £10 and private rooms from £49, leaving you more money to spend on entertainment during your stay.
Affordable Luxury – ibis Styles
I know what you're thinking, but the Styles brand is the stylish, grown-up version of the classic ibis hotel. The lobby is a trendy meeting place where neon stag heads reside over a 24 hour bar, and rooms come complete with quirky wallpaper and USB chargers on the bed's headboard. Located a stone's throw from Edinburgh's Waverley Station, it's ideally placed for weekend exploration, and with prices from £44 it's totally affordable.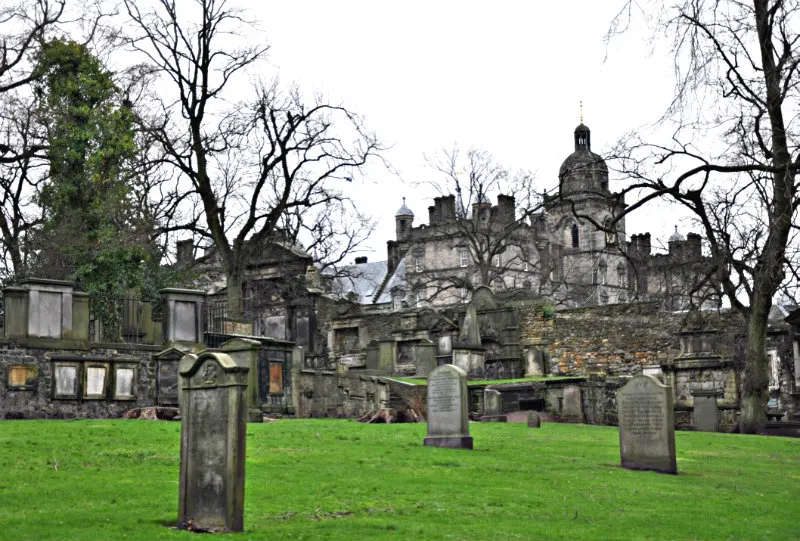 For the Romantics – Hotel du Vin
Think dark wood, dim light and exposed brick, right in the same atmospheric area where you'll find Greyfriars Kirk. Once an asylum, Hotel du Vin has as much character as it does style, and the little touches make it the ideal base for a romantic weekend away. You won't even have to leave the hotel for meals, with Bistro du Vin located within the hotel. Rooms start at £109, so it's sure to impress without breaking the bank.
What Edinburgh recommendations would you add to my itinerary?
If you've got longer to spend in Scotland then take a look at our 9 day Scotland itinerary.
Pin this for later: