Driving into the village of Downham is like driving through a portal and emerging into a world that existed 100 years ago.
If I were to describe it as 'quaint' it wouldn't quite do it justice, as it's so much more than quaint. Downham is beautiful and charming and cosy. It has an old fashioned feel that suggests the village hasn't changed for well over 100 years – and I suspect it hasn't.
Downham is a little village in Lancashire within the Ribble Valley, an area of outstanding natural beauty. It's a conservation area with restrictions on things like satellite dishes and overhead cables, two things whose presence I didn't think I ever noticed but their lack of presence was really obvious. With no poles or wires in the sky there were no obstructions to the rolling mountains or stone cottages lining the stream. There's an uninterrupted view to Pendle Hill and the gorgeous green landscape.
The village is nestled at the foot of the infamous Pendle Hill, best known for it's association with the Pendle Hill Witches. The isolated hill looms in the distance, reflecting golden rays of light or capturing clouds that hang ominously over the hill.
I was half charmed and half spooked by the village and my mood swayed depending on the weather. When the sun battled its way through the clouds everything seemed cute and inviting. Tiny, stone cottages line the country lane and follow a stream down to the fields. Chimneys lazily puff out smoke from the roaring fires that make each home so inviting and cosy. We stole sneaky glances into these living rooms and spotted families chatting together or elderly ladies knitting while their husbands read the paper. Dogs slept happily in front of fires while candles flickered on the hearth. It was like stepping inside a BBC drama that was set in a perfect countryside village. It did feel a bit intrusive but I couldn't stop myself from peering in to these cosy lives.
And then the clouds rolled in, blocking the sunlight and giving Downham that eerie feel. Now it was feeling more like Midsomer Murders… It's suddenly very isolated and Pendle Hill's association with witchcraft is ever present. It's not surprising that Pendle Hill was named one of the spookiest places to visit in the UK.
Thankfully, I was staying somewhere that wasn't in the least bit spooky.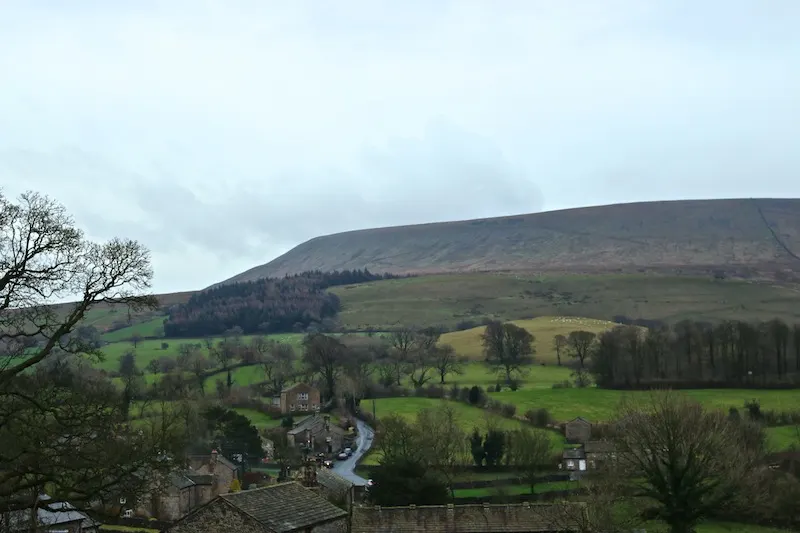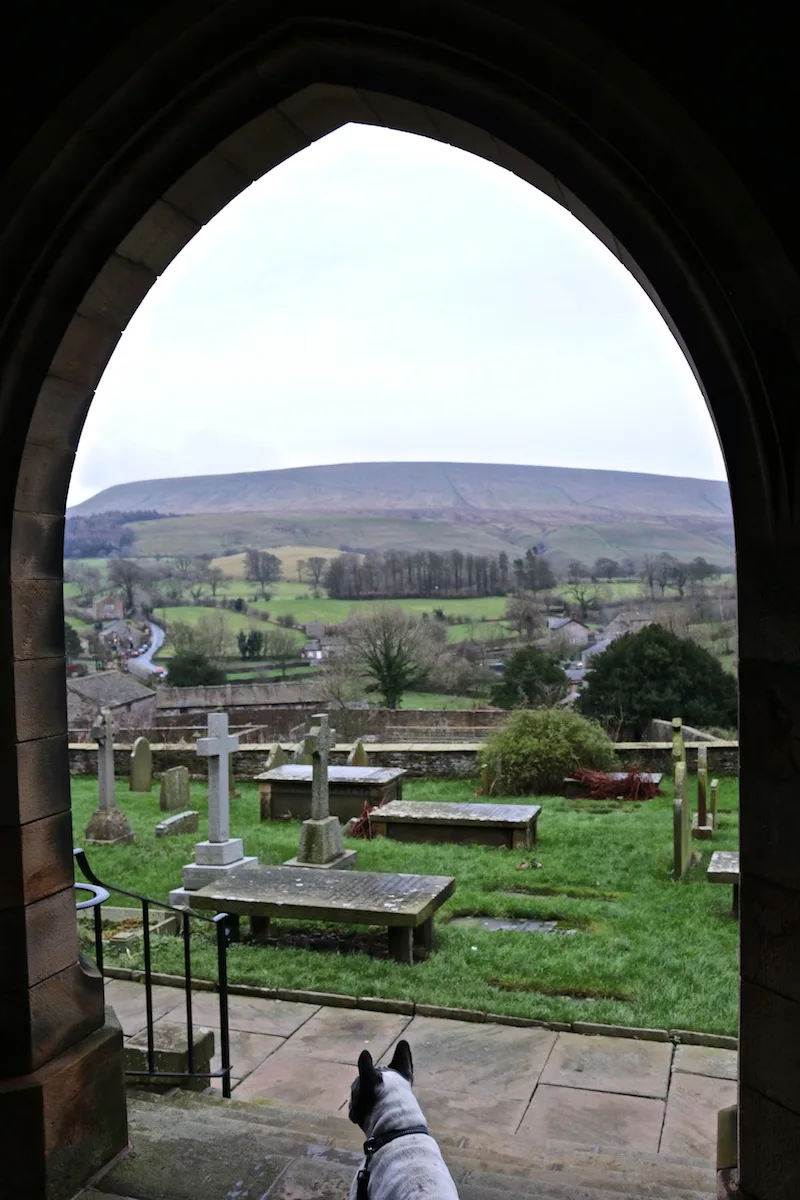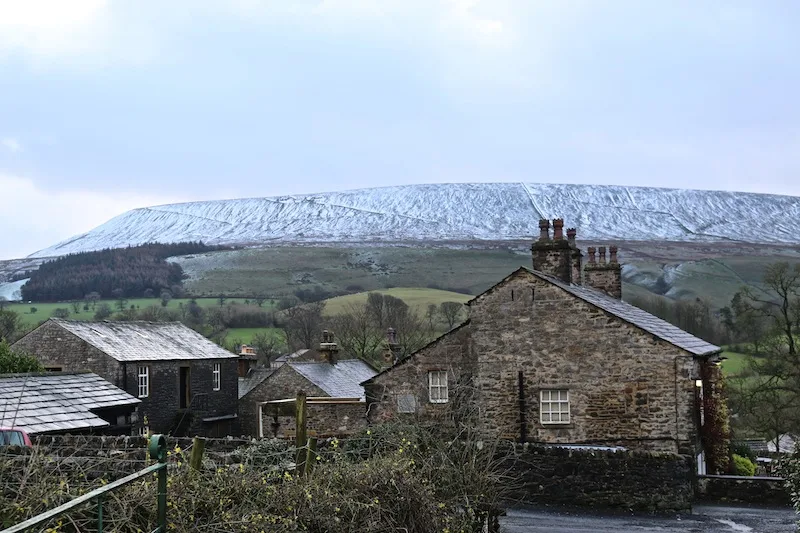 I spent the weekend at the multi award-winning Assheton Arms, part of the Seafood Pub Company.
The Assheton Arms was named the 2015 Good Pub County Dining Pub of the Year, and received an AA Rosette and 5* status for food and rooms. Not a bad accolade for a pub in a village with just 150 people!
The Assherton Arms is in the heart of the village of Downham. It sits opposite a beautiful church and pretty cottages that I'd imagine are surrounded by flowers in the summer. Some of these cottages belong to the pub and are part of the accommodation offered.
Our room was one of four rooms within a cottage. We were really lucky and had a room with private access to the cottage gardens. It was a shame we had such bad weather as I'd imagine this would have been a gorgeous place to sit in the sunshine. We'd brought along our dog, Louie, so the extra space of the garden was really handy.
The room was decorated in calm grey tones and, just like the rest of the pub, it was cosy and welcoming. It has the perfect combination of original features and modern touches that made it unique and attractive and different. The room was really spacious too, meaning it was plenty big enough for the travel cot that was provided for George.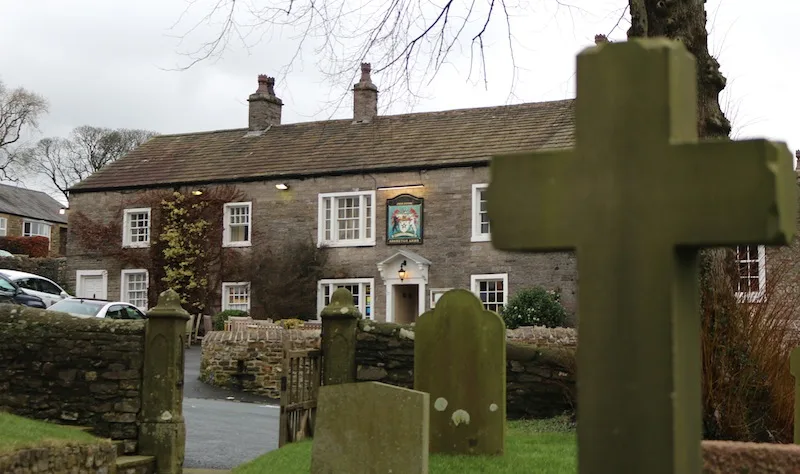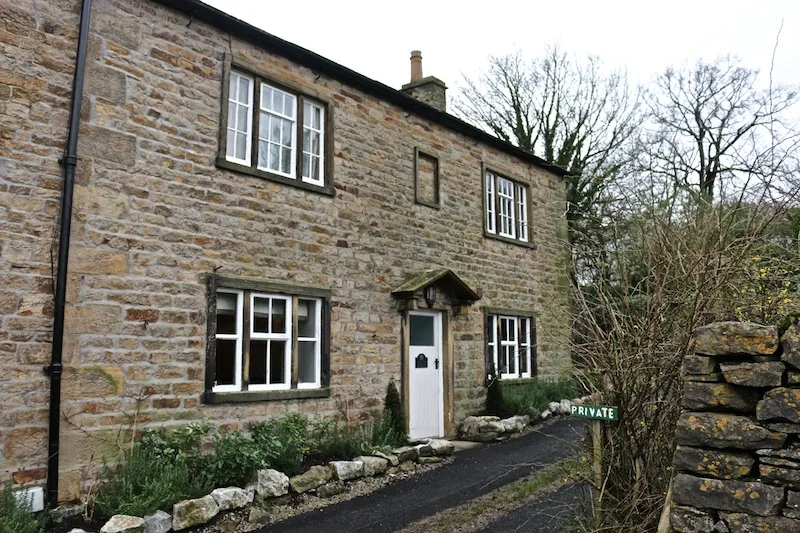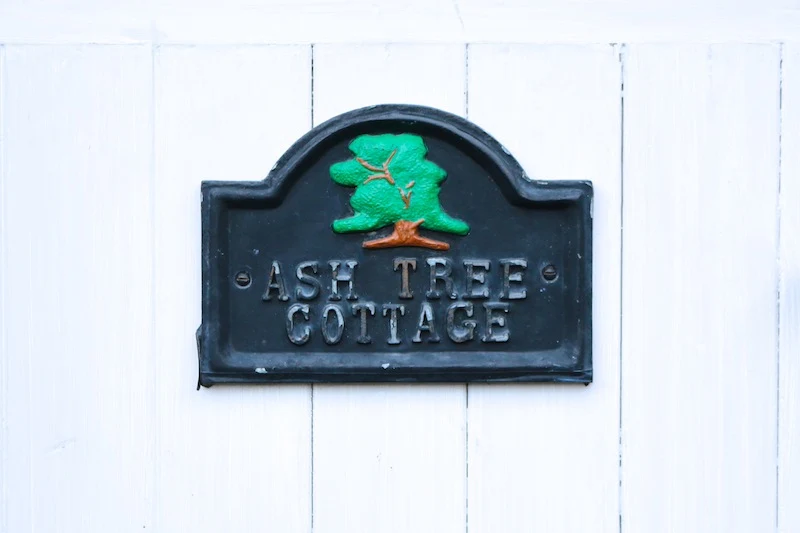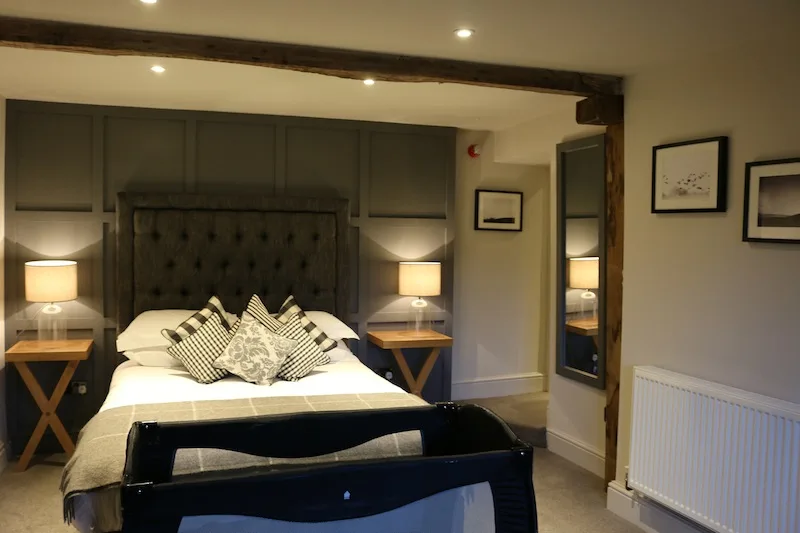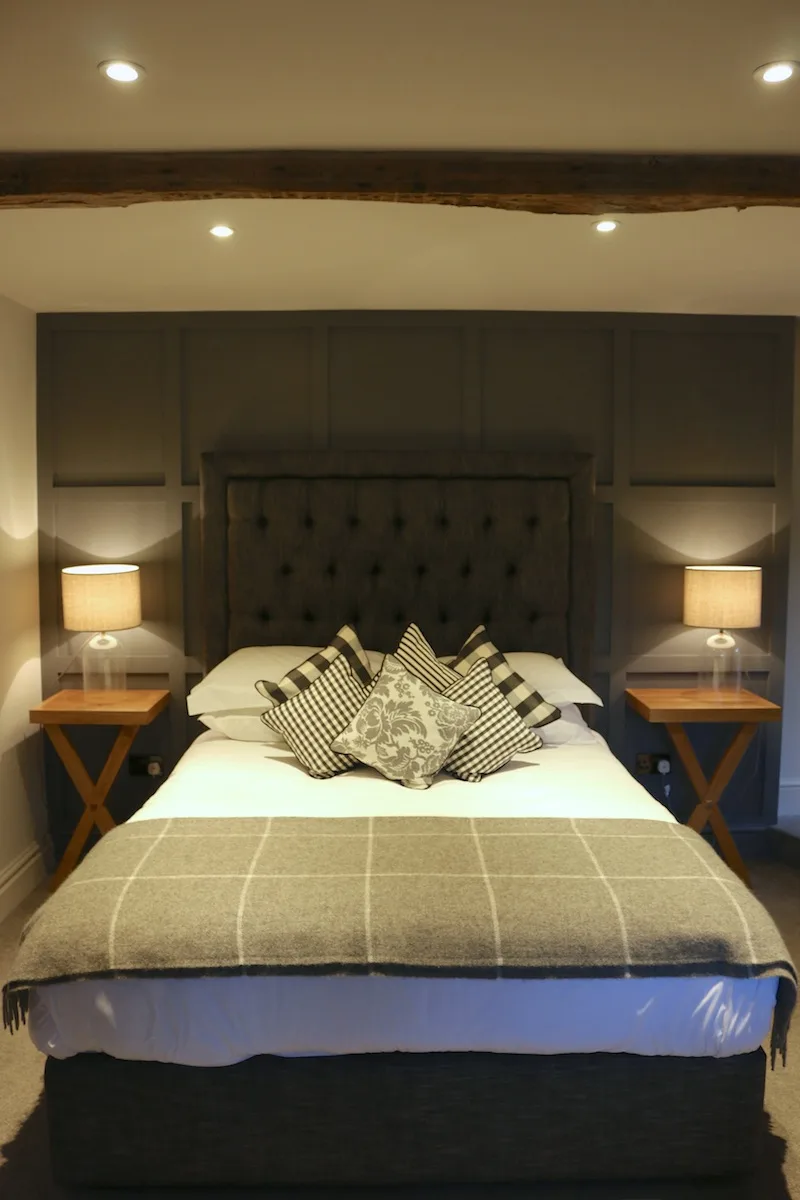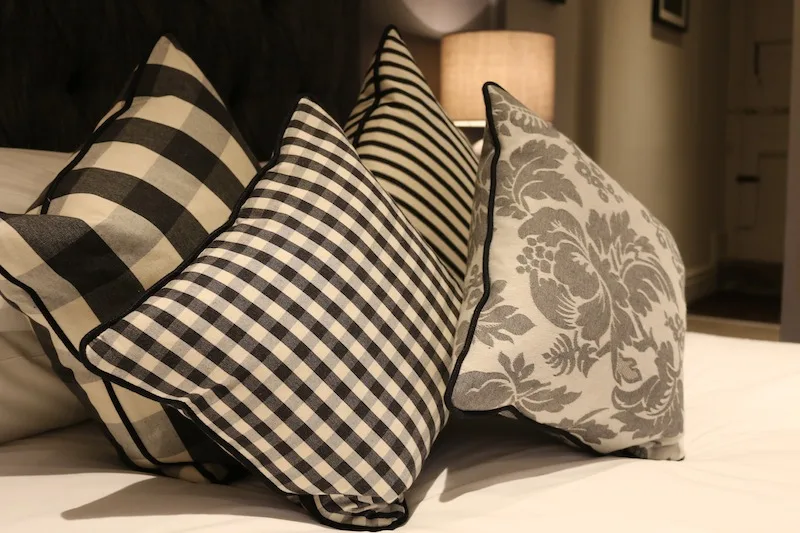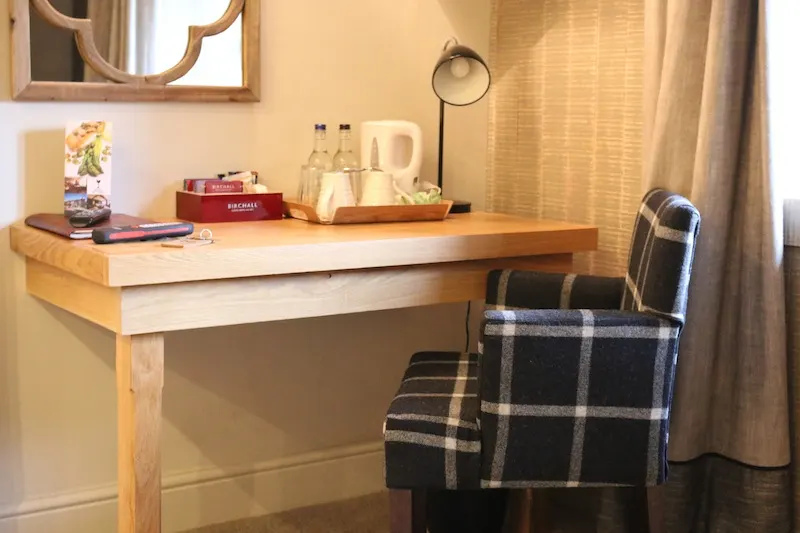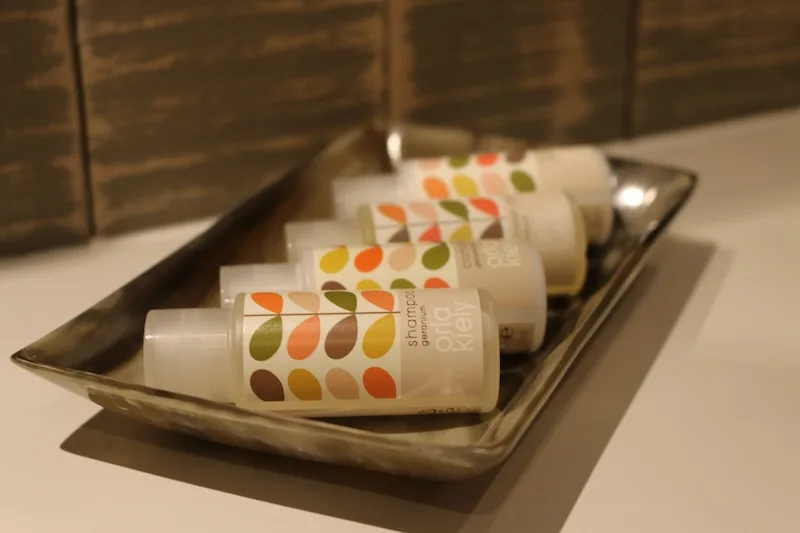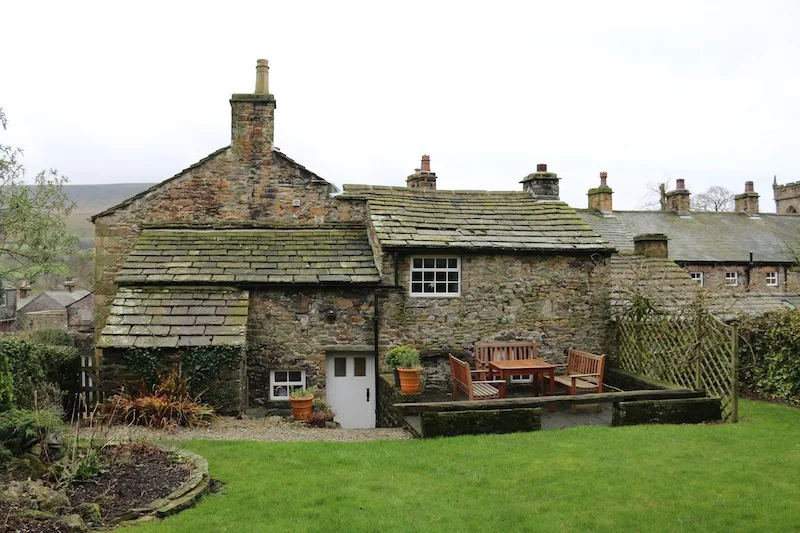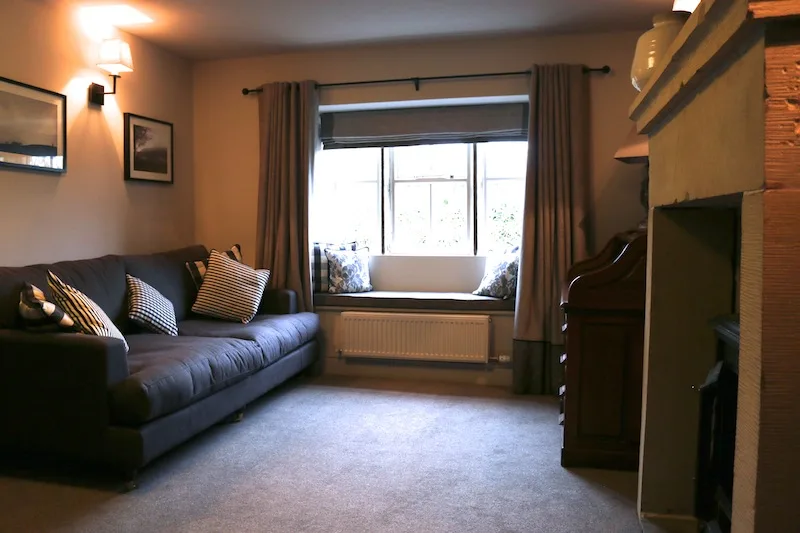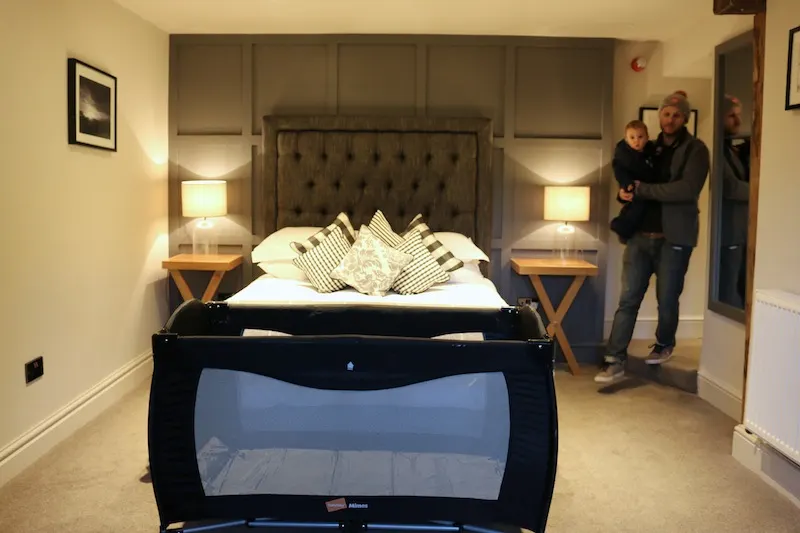 We ate dinner within the Assheton Arms in a dog-friendly area. It's a small and informal area of the pub which was also perfect for George who spent most of the meal feeding pieces of bread to Louie. I know I should stop this but anything for a peaceful meal!
Seen as the pub is part of the Seafood Pub Company, it seemed only right to feast on seafood.
I began my meal with giant king prawns followed by red hake with chorizo risotto. The food was every bit as delicious as we'd hoped and it was the kind of meal we ate slowly as we didn't want it to end.
As George got tired we retreated to our room where we were served desert. We both opted for the homemade vanilla slice with a final glass of wine. Within seconds, both George and Louie were asleep and snoring softly in their beds.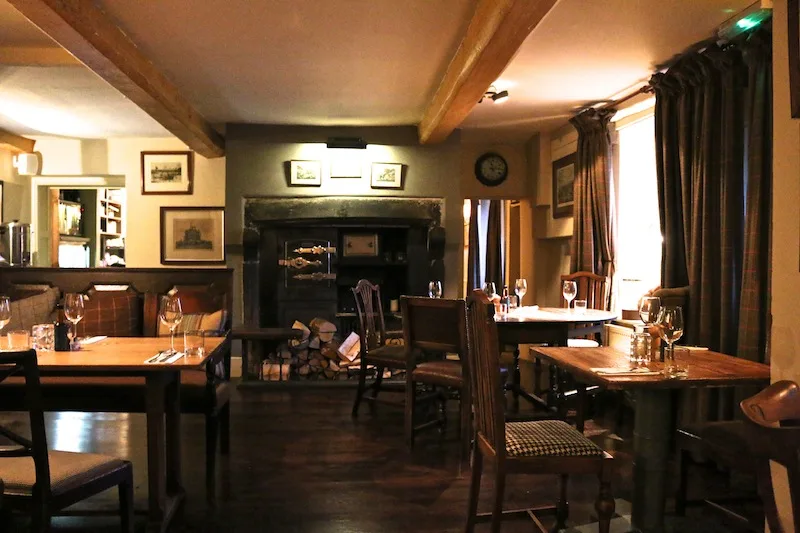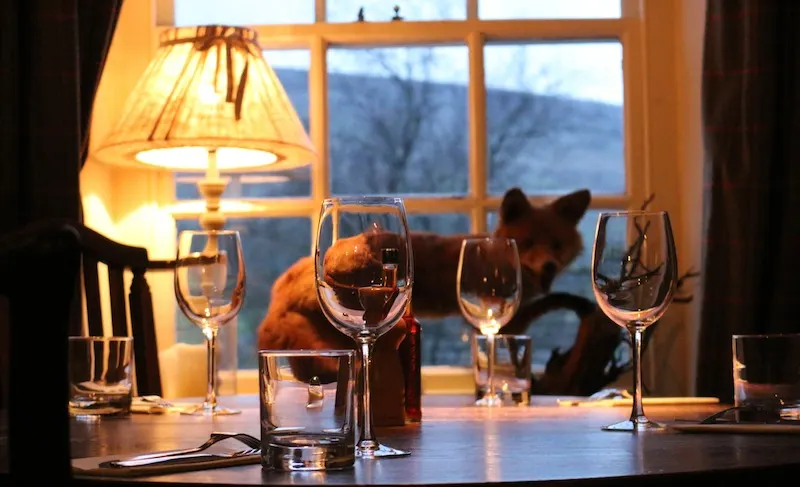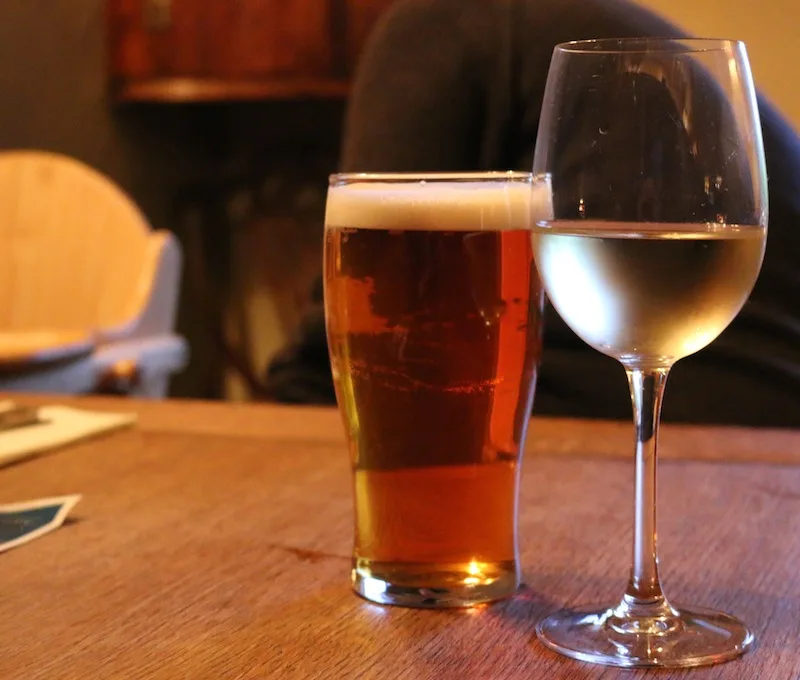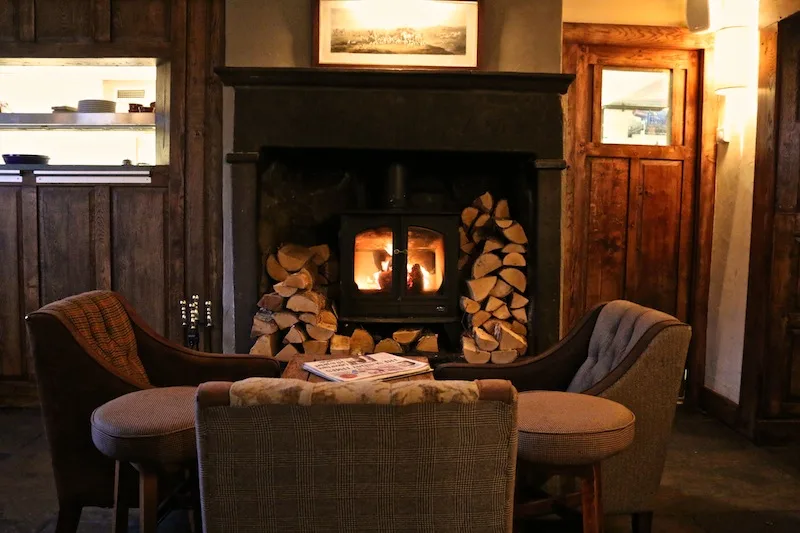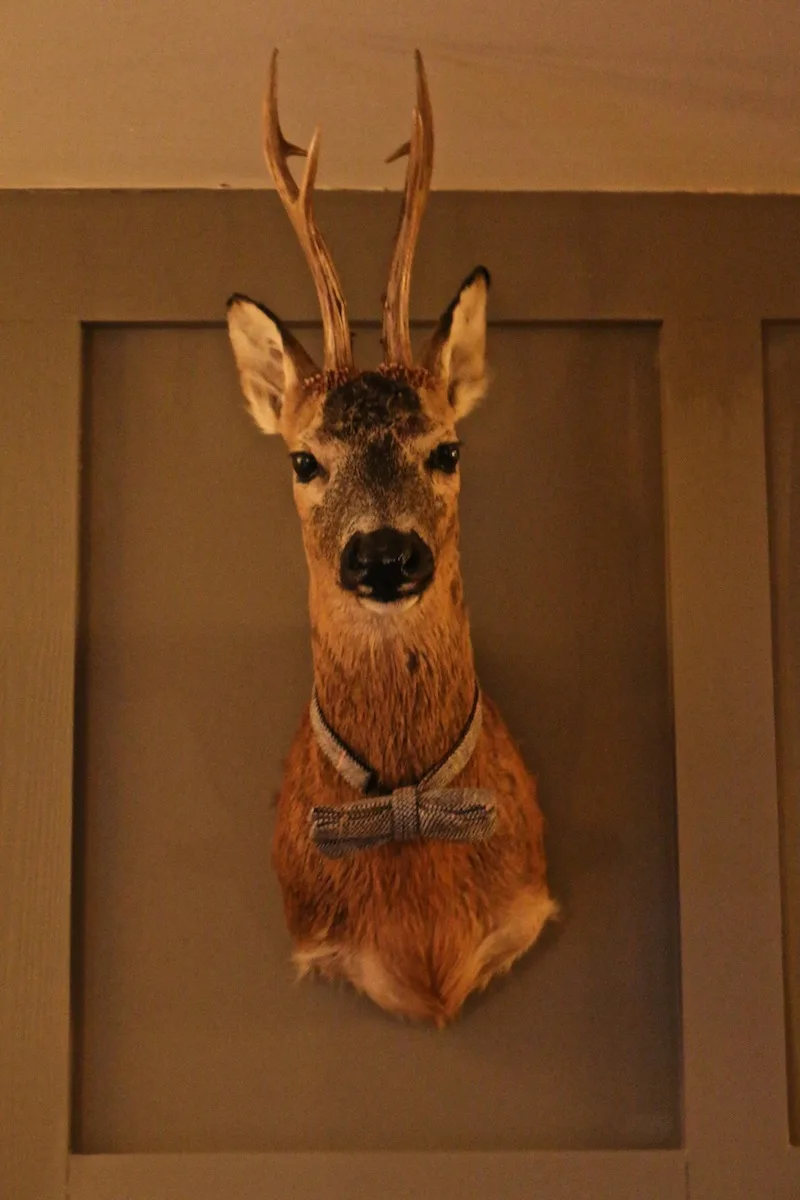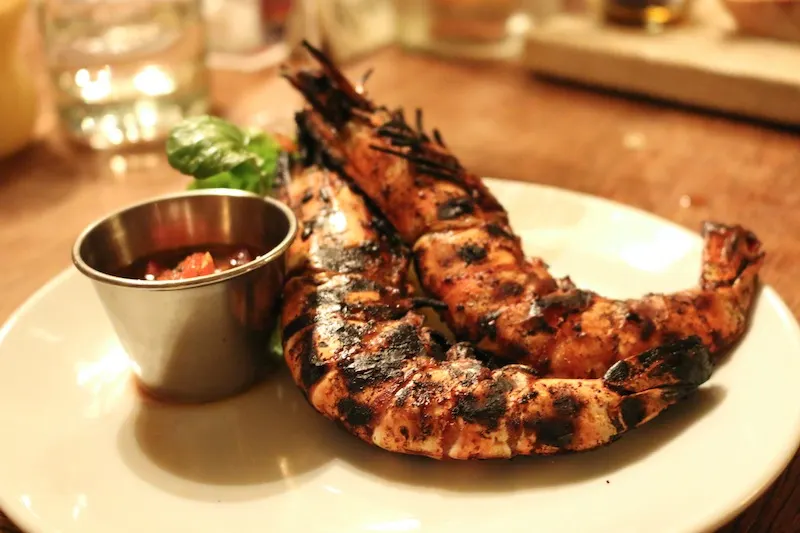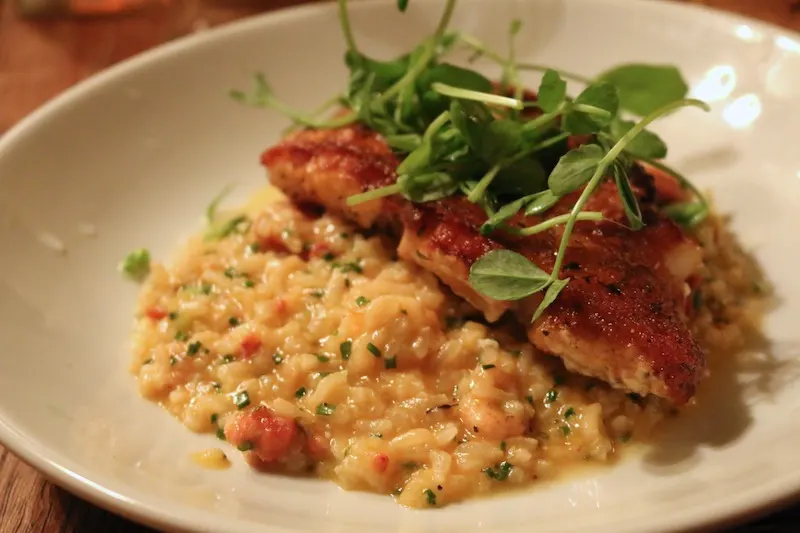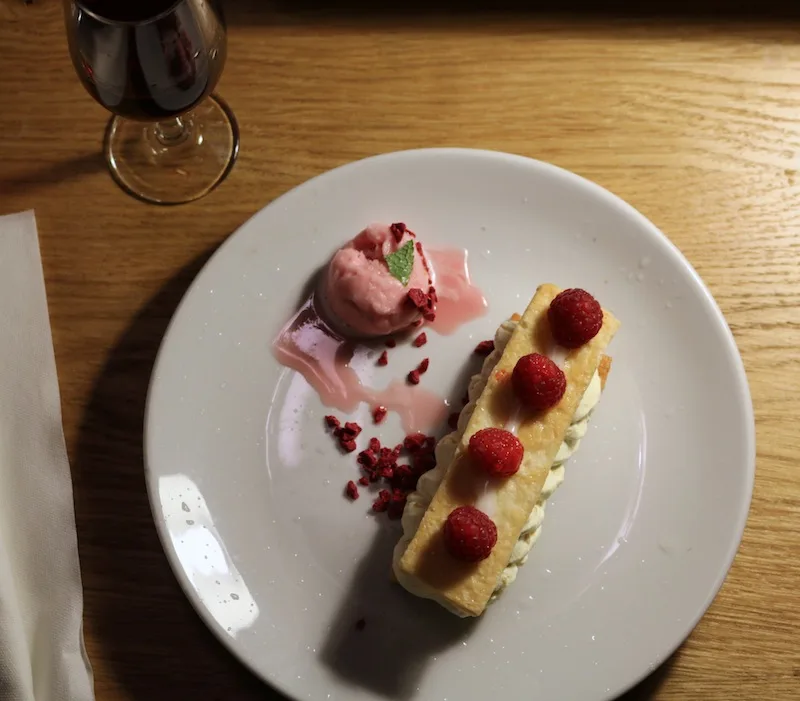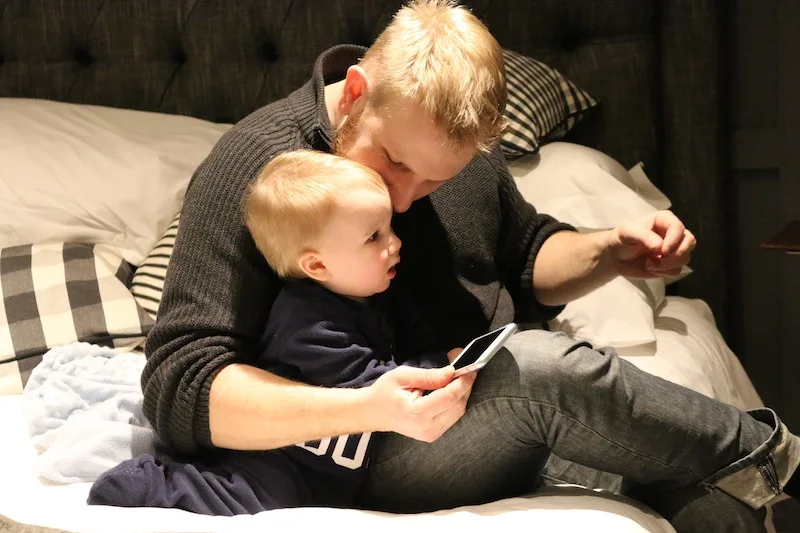 Sunday
George ensured we were all up early the following morning. In fact, we were all up so early that we ended up going back to sleep for a nap before breakfast. Oh the joys of travelling with a baby. We awoke again at a more sane hour and finally had some daylight to appreciate our surroundings.
Overnight there had been a sprinkling of snow and Pendle Hill was glowing in the distance. Even if you don't believe in witchcraft and mystical happenings, there was something magical about the way the sun broke through the clouds and beamed down over the hill.
At 9am we were the first guests at the buffet table and had our pick of fresh berries, flaky croissants, juices, yoghurts and cereals. We had a quick break between breakfast courses (don't you just love 2-course breakfasts!) where we enjoyed the Sunday papers and having the roaring fire to ourselves. We then tucked into smoked salmon with scrambled eggs served on a muffin. Once again, Louie got more than his fair share of bread.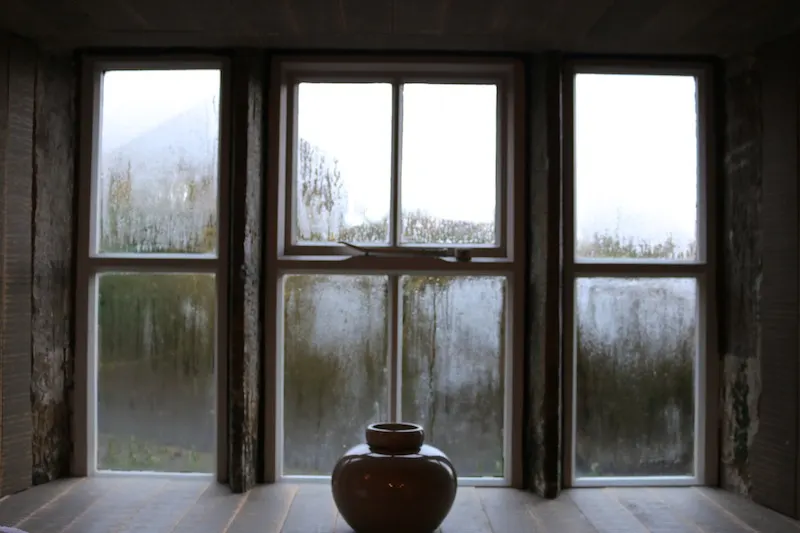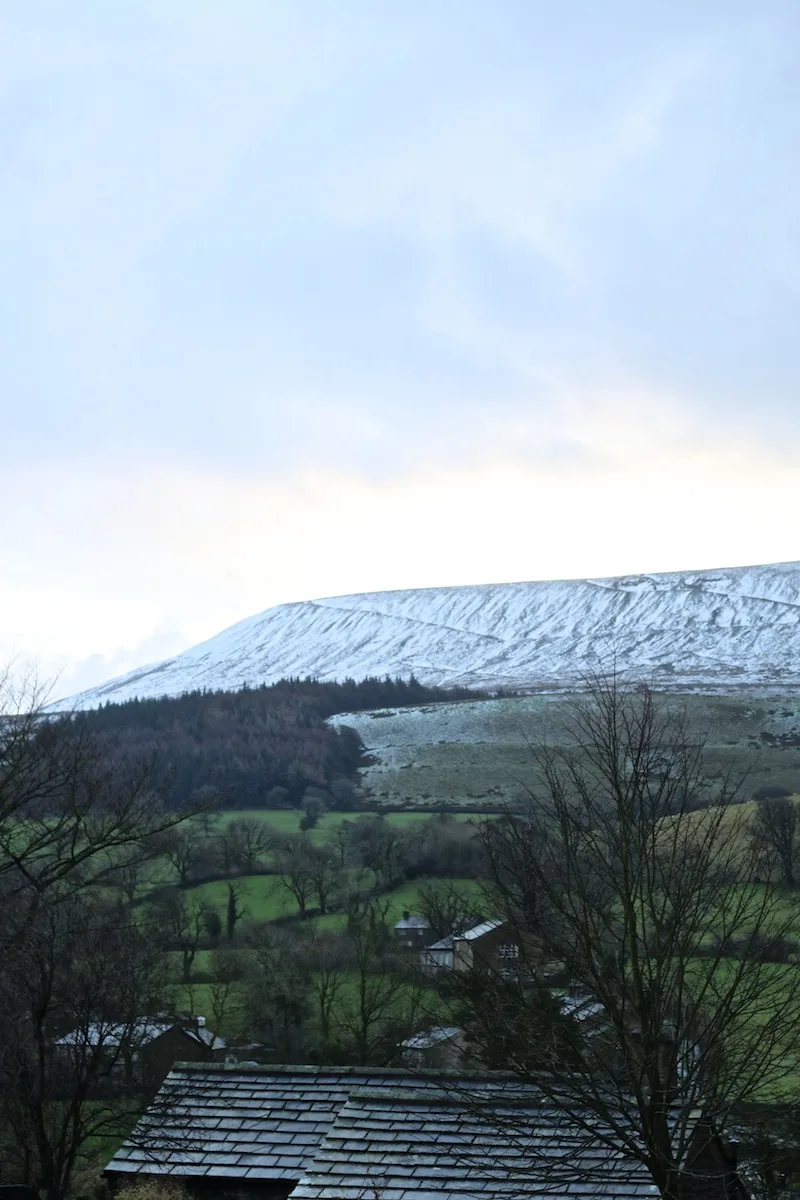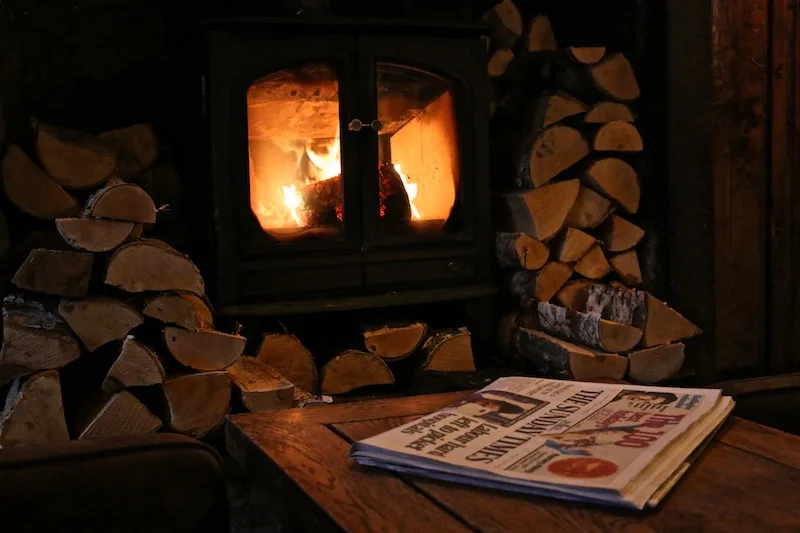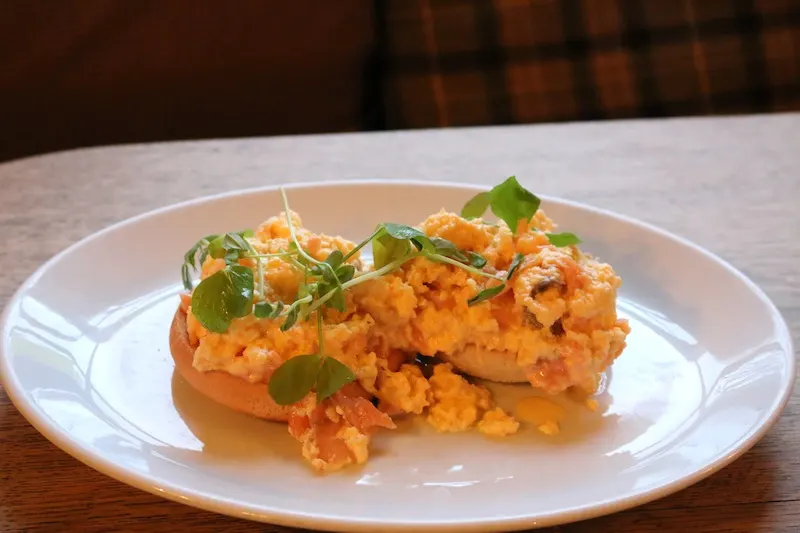 After breakfast we wrapped up warm and attempted a walk but we were rained off just 5 minutes in. My British optimism kept us going for a little longer.
"It's OK, it'll pass,' I kept assuring Sam. George was so wrapped up in his carrier he probably didn't even know where he was while we both gritted our teeth against the wind.
Eventually, Louie refused to walk any further and turned around to walk back to the pub. You know it's time to skip the walk when even your dog isn't enjoying it. Icy hail and bitter winds chased us back to our room where we warmed up with tea and biscuits.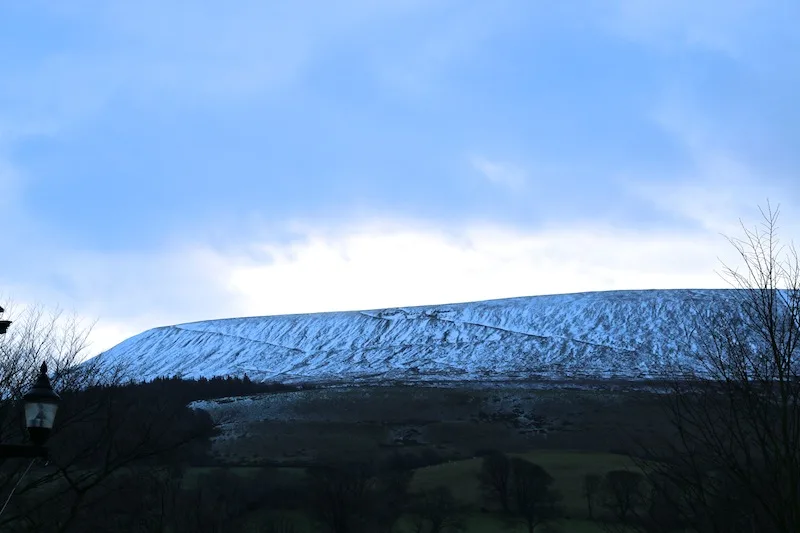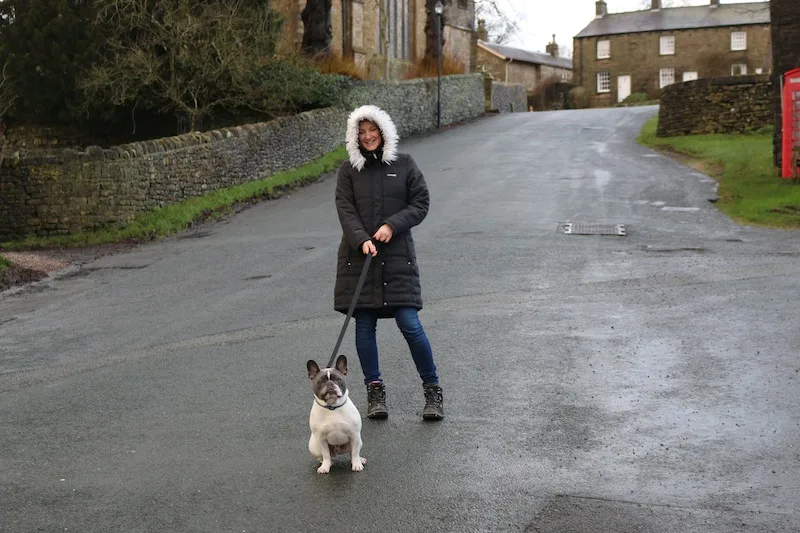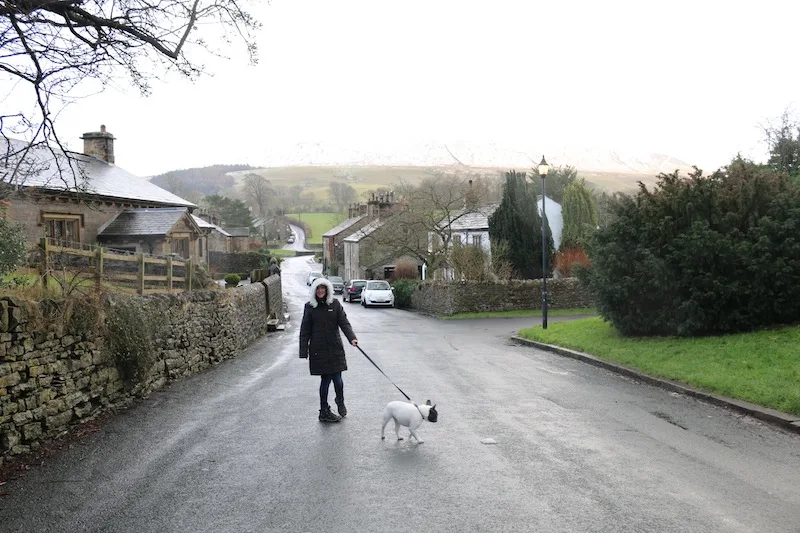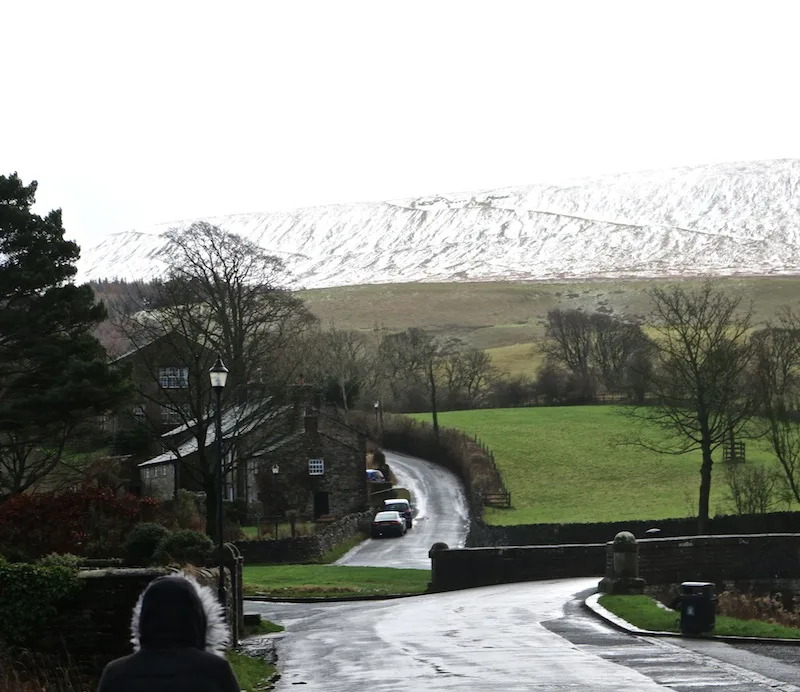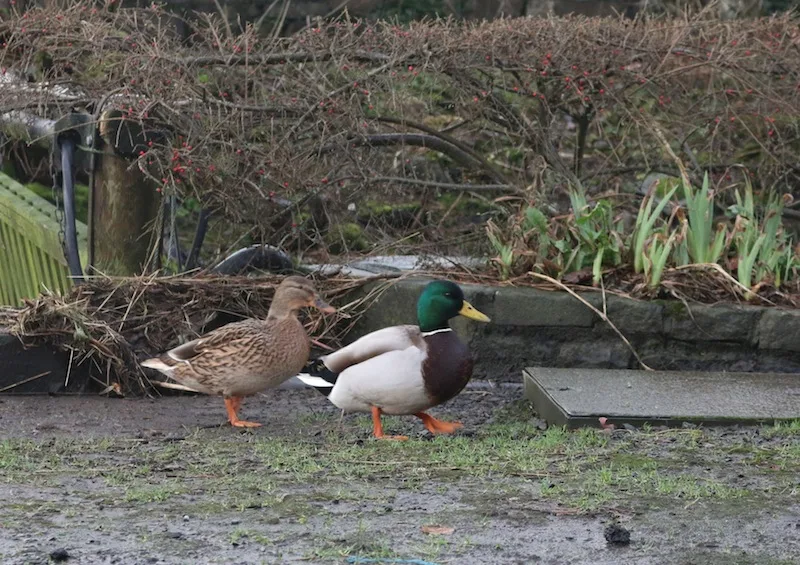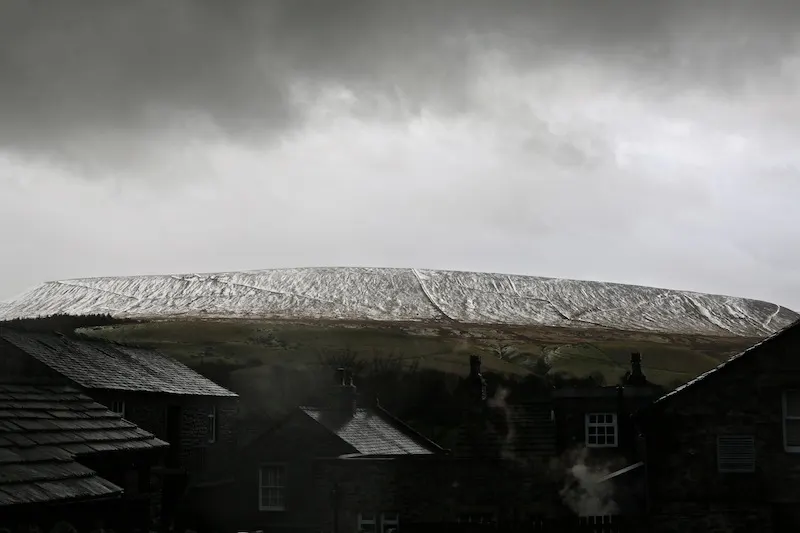 Top Travel Hacks for visiting The Assheton Arms
The Assheton Arms is very child friendly. George was made to feel very welcome and the room we had was perfect for him. But if I were to go again, I'd leave George with a babysitter as we did have to cut our evening meal short and couldn't enjoy the restaurant in all its glory.
Dogs are also very welcome and you're encouraged to bring your dog into the bar area. This does mean there are a couple of dogs in there at a time – just something to keep in mind if you have a dog that's yappy or doesn't like other dogs.
Check-in is at 3pm but I'd definitely recommend arriving early and having a good walk around the village. There is a circular walking route that takes around 4 hours.
Clitheroe is a nearby town that's definitely worth a visit. Have a rummage around the shops and stroll up to the castle where you'll have great views.
They currently have an offer on where you can stay for free if you spend £100pp on food and drink. You might not quite spend £100 but the offer is open from 5pm until closing so you can give it a good go!
I'll leave you with a few photos from Clitheroe…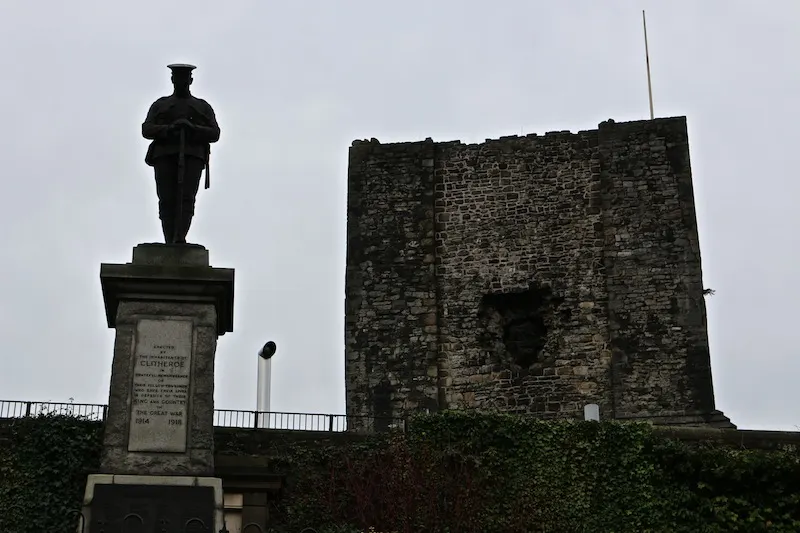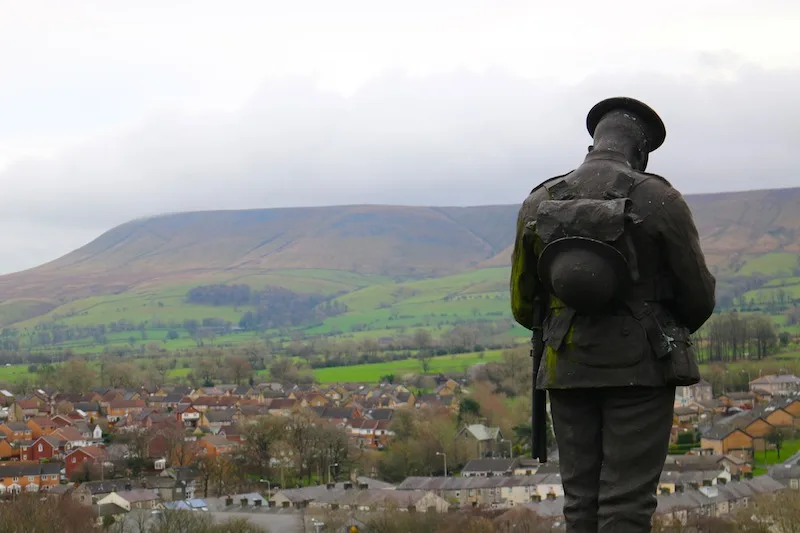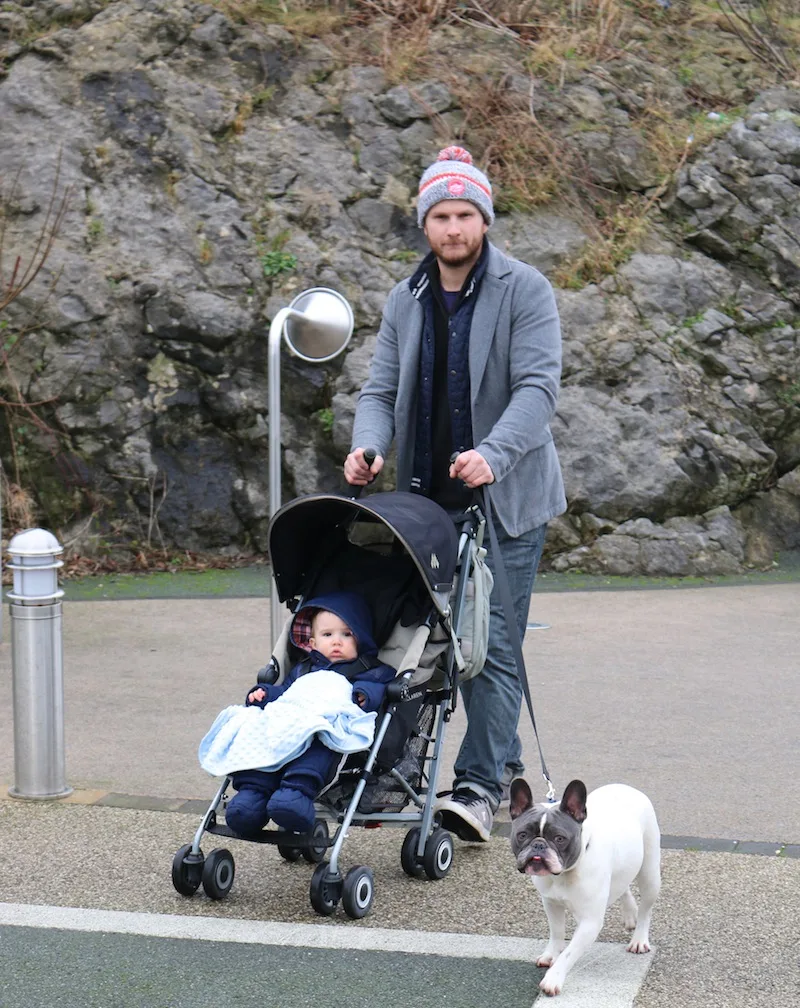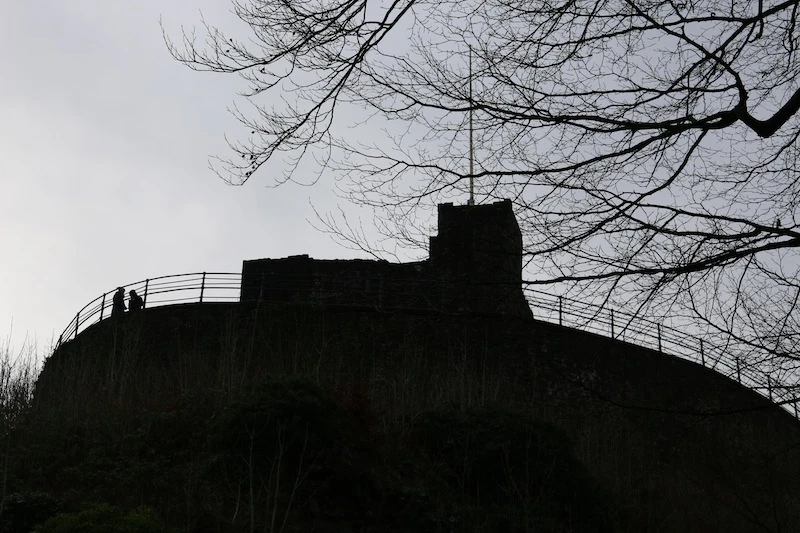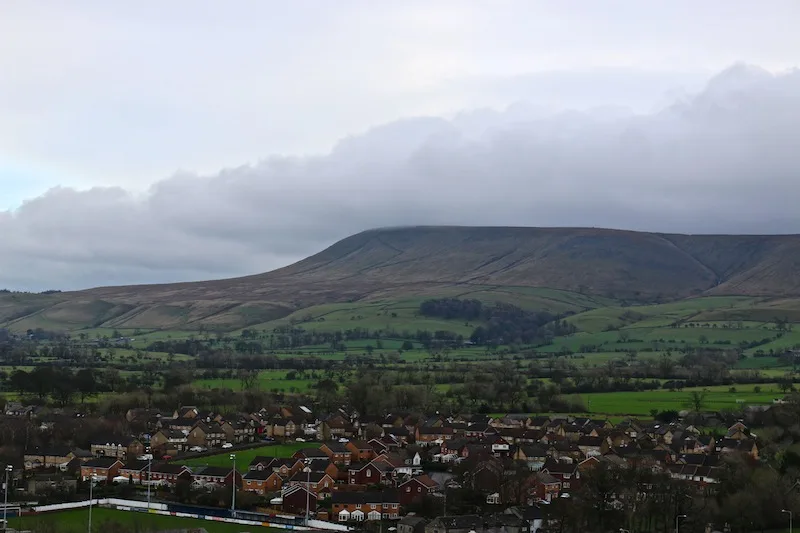 Looking for more inspiration for a weekend in the UK? Check these out:
A winter weekend in Painswick, Gloucestershire
A wild weekend in the Cotswolds
The Travel Hack's Guide to Brighton
Massive thanks to The Assheton Arms for hosting my stay.