Today's post is all about our quest to find the best Lebanese restaurant in Manchester!
If you've been following The Travel Hack's epic UK foodie adventure so far, you'll have learned all about Korean food in New Malden, Caribbean food in Bristol and Nepalese cuisine in York.
The next stop on our quest to find unusual international food trends was Manchester, a city responsible for introducing Vimto, Rolls-Royce and vegetarianism to the world.
It's a destination known for starting trends, especially when it comes to food. So when we heard about one particular emerging foodie trend, we set off to discover the best Lebanese restaurant in Manchester!
Bakchich
The best modern Lebanese restaurant in Manchester
Bakchich offers a modern twist on traditional Lebanese food, right in the heart of Manchester's university area. The decor is bright and light, with murals on the wall depicting bygone days in Lebanon, tiled floors perfect for Instagramming and plates that look like they're straight from the pages of a stylish cookbook.
The menu, created by the restaurant's Lebanese owners, is designed to encourage social eating. In Lebanon, meals are made up of loads of sharing dishes that are placed on the floor as they're ready – there's a lot of food, and it's ideal for eating while chatting and catching up with friends.
At Bakchich, they've perfected the social side of mealtime, with big booths and long tables where the food can be spread out and moved around.
Their selection of meze, both hot and cold, is impressive, so we ordered as much as we possibly could – dips like hummus and baba ghanoush were obviously going to make the cut, but we tried a few unusual choices too, like Lebanese pizza (topped with spicy sausage and grated halloumi) and Lebanese moussaka, which was a tasty plate of spiced and slow-baked aubergines and tomatoes.
The food was all excellent – including the selection of desserts we tried – and the setting is so cool it's the perfect place to bring a group of friends and settle in over more food than you'll know what to do with.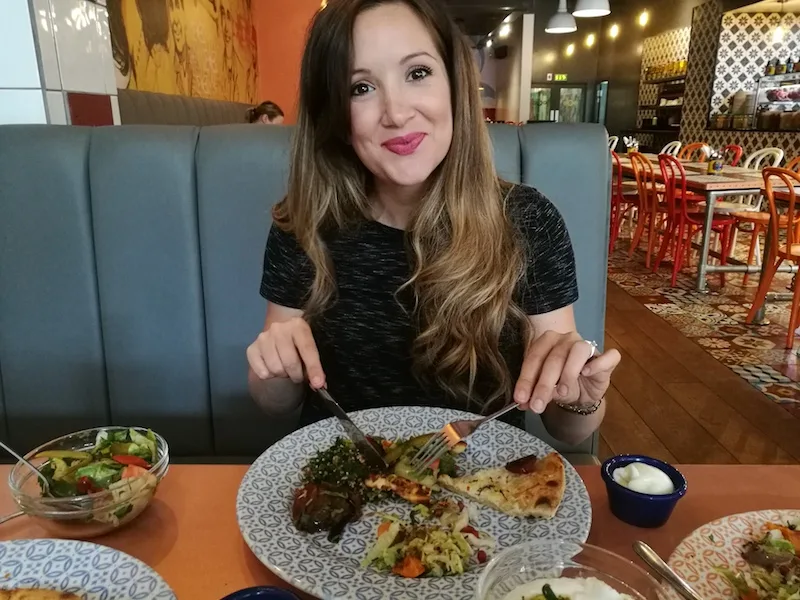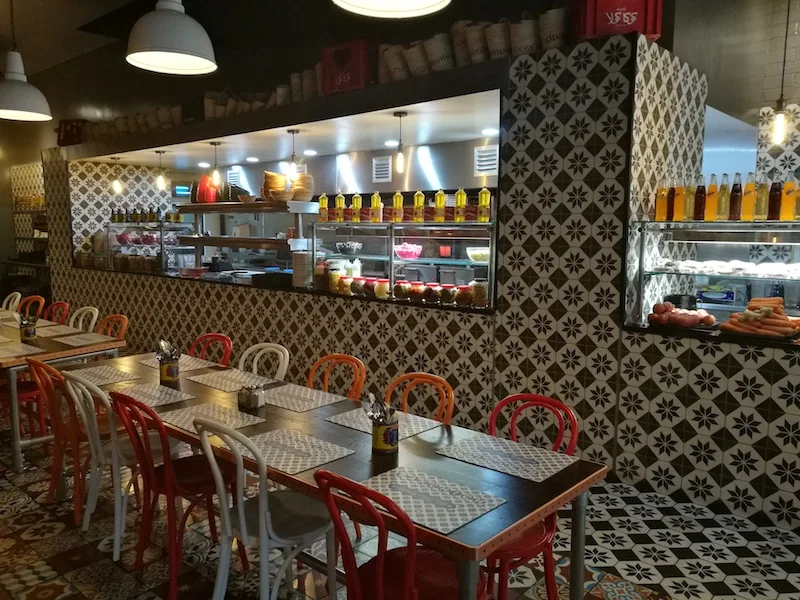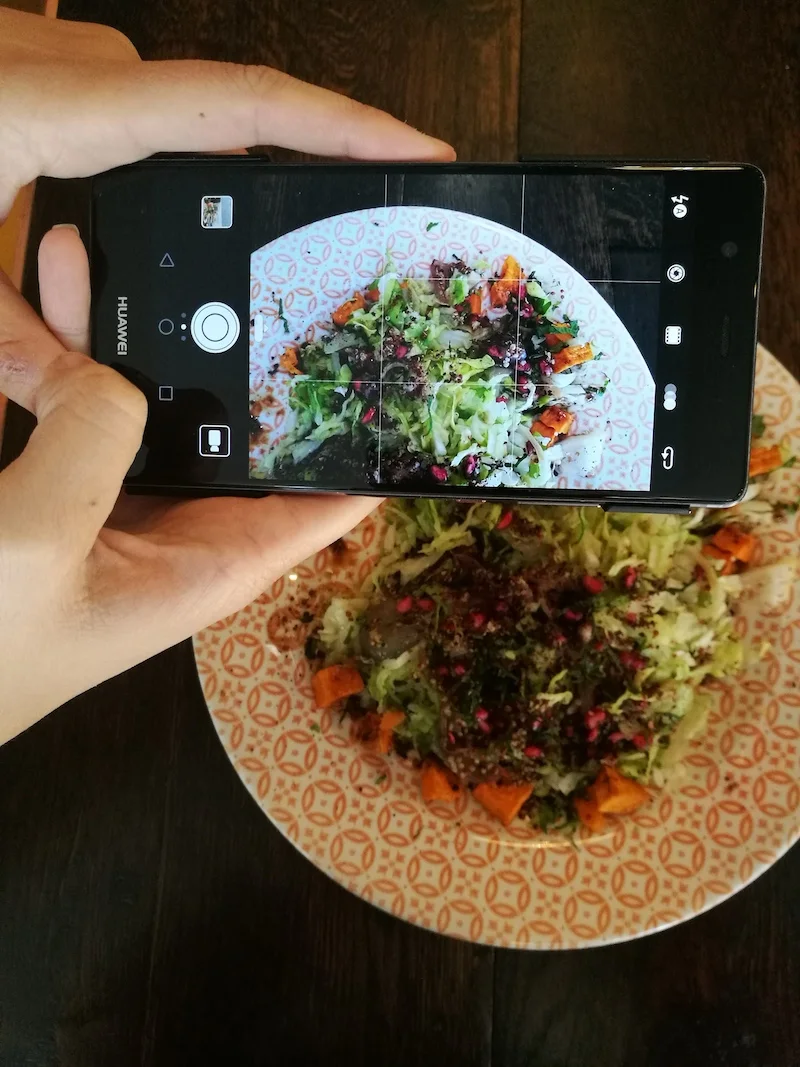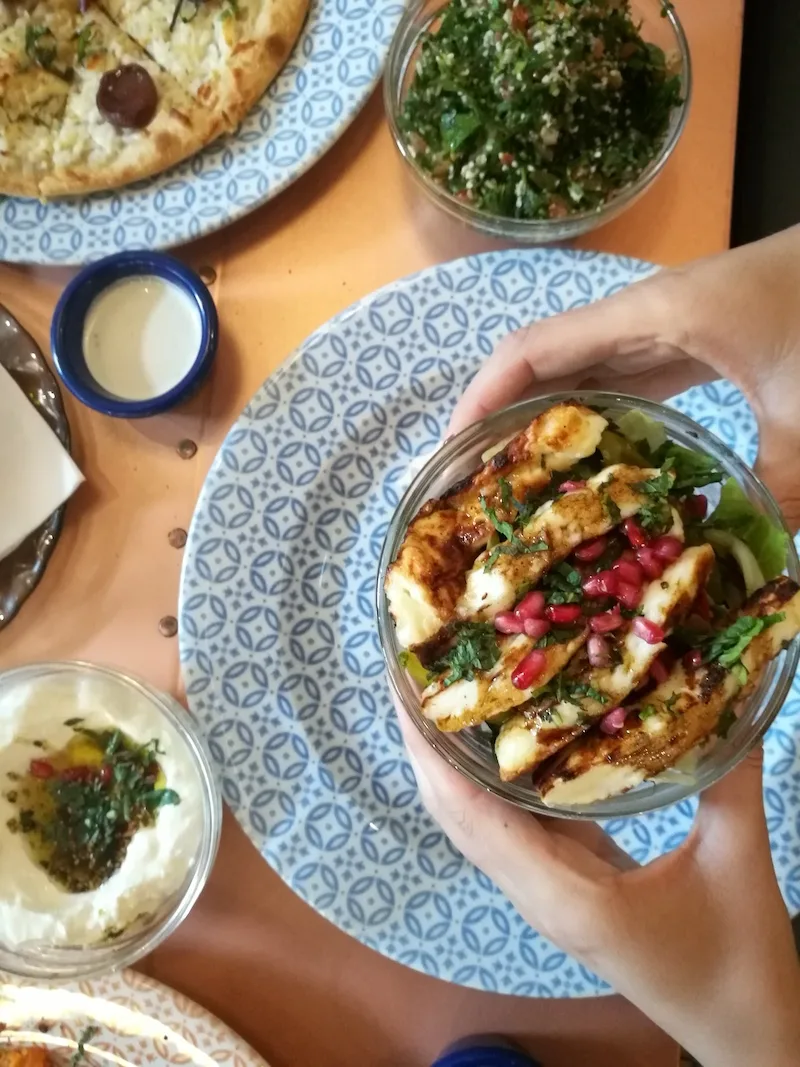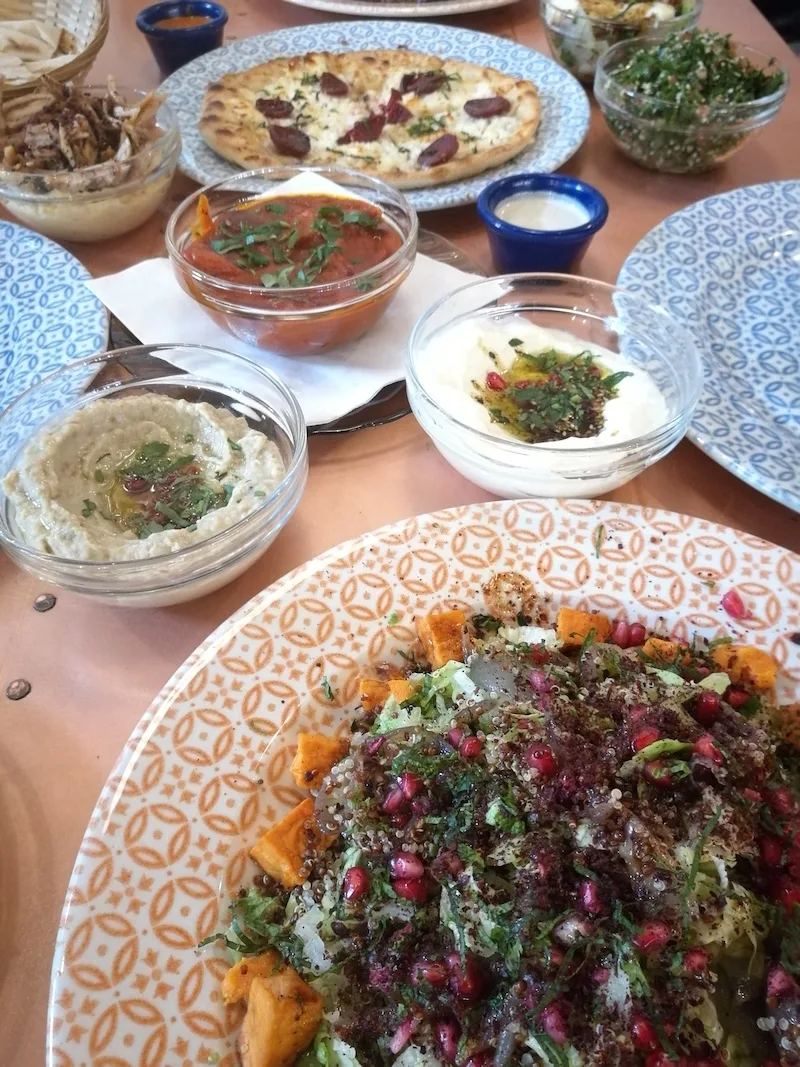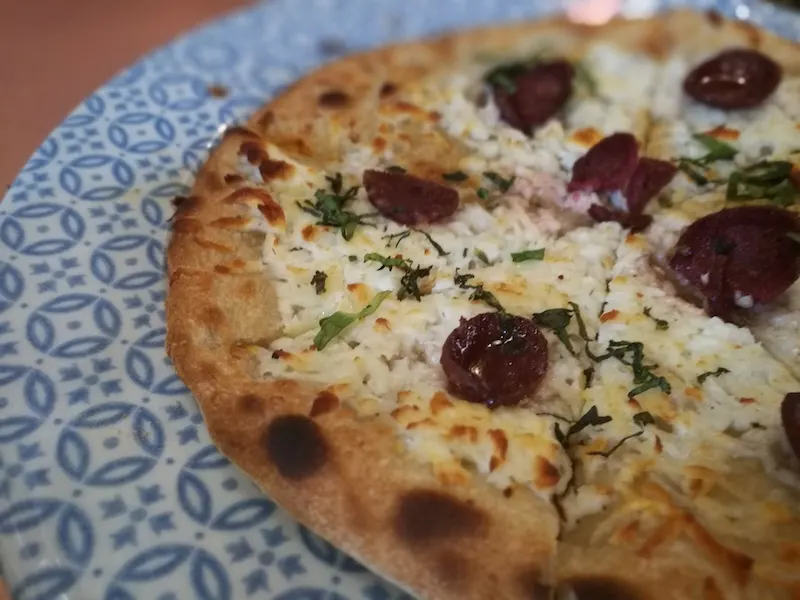 Beirut Lebanese
The best Lebanese restaurant in Manchester for authentic Lebanese food
This authentic middle-eastern restaurant sits on the edge of Manchester's famous curry mile.
Where Bakchich was the slightly anglicised, hipster version of traditional Lebanese cuisine, Beirut is the real deal. The dining room is nice, despite being a little uninspired. It's not hip, but it's not trying to be; the drawcard here is what's on your plate, not how pretty it'll look on your Instagram feed.
The menu is full of specialties from around the Middle East, including dishes from Pakistan, Syria and Saudi Arabia as well as Lebanon. We chose a selection of hot and cold meze, which we were assured was the best way to order, as this is how it's done in Lebanon.
When the food arrived it was clear why this restaurant is so highly rated in all the reviews we read, coming in at number nine among all of Manchester's restaurants on TripAdvisor. The falafel was crunchy on the outside and soft inside, the hummus packed with garlicky chickpeas and the makdous, which is baby aubergines stuffed with walnuts and spices, was the ideal mix of crunchy and soft, packed with loads of flavour.
Beirut Lebanese isn't trendy, and the service isn't the friendliest, but if you're looking for real Lebanese cuisine in the heart of Manchester, this restaurant should be first on your list.
[one_half]
Damas – the Art of Meze
The very best Lebanese restaurant in Manchester!
I saved this one for last because it really is the best of the lot.
We stumbled upon Damas – the Art of Meze as we were walking through Chorlton, a suburb in South Manchester. We spotted the brightly-coloured lanterns on the terrace first, and then, when we realised the restaurant was Lebanese, we promptly grabbed a table under a heat lamp and proceeded to order a veritable feast.
The staff, who were incredibly friendly, plied us with the most traditional food and drinks from their menu, starting with a huge selection of hot and cold meze. The chef, who is actually Syrian, explained that Lebanese and Syrian food are very similar and, together with Jordan, Turkey and a number of other countries in the region, share the same style of food, known as Levantine cuisine.
Between courses Elle sipped Arak, a traditional Levantine liquor that is clear when served, but when it's diluted with water (apparently the only way it can be consumed!) it turns a milky white. It tasted like aniseed, and was still pretty strong even after being diluted with most of a bottle of water. As I was pregnant at the time, I managed to avoid the torture of Arak (although I did have a sip and it made my eyes water!) so I tried another traditional drink called Aryan, which is a kind of salty yoghurt. It tasted as bad as it sounds.
Thankfully, that was the only thing on the menu that didn't taste good.
Our feast of meze and mains was divine, but the highlight was definitely the Makloubeh, a traditional specialty that I'm still craving days later. It's a rice dish, served with tender chunks of slow-cooked lamb, pine nuts and sweet, sticky cashews. The whole thing was stuffed into a bowl made from strips of tender aubergine, and was served with a generous portion of yoghurt to drizzle over the top. It was delicious, authentic and unlike anything I've tried before.
If you're in Manchester, don't miss Damas – the Art of Meze to sample the best of an up-and-coming food trend that's about to take off in this city and beyond.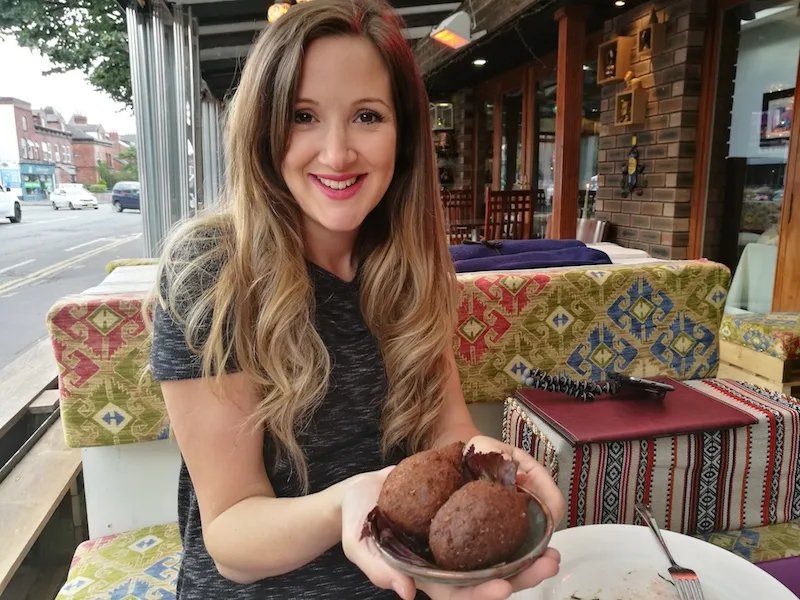 All photos taken with the Huawei P9 Plus, co-engineered with Leica camera technology.