Last week I had the absolute joy of joining 1085 Adventures for their Introduction to Bikepacking course, held in Beddgelert Forest in North Wales.
If 'bikepacking' is new to you, let me explain.
Bikepacking is where you travel via bike with everything you need strapped to you or the bike, including whatever you plan to sleep in, and your sense of adventure of course!
Bikepacking isn't really about cycling from A to B, it's about the journey and the excitement. It's planning your route, researching your destinations, geeking out over your kit, getting lost, getting found, wild camping under the stars, getting closer to nature, getting off the beaten path and getting away from the crowds.
The concept of bikepacking has always intrigued me.
Travelling via bike + backpacking + adventure. What's not to love!?
Yet I couldn't quite see how it was logistically possible.
I've been traditional backpacking and seriously struggled to travel with anything less than a 50L backpack – and that was staying in hostels!
So how do you do it?
That's what I was in Beddgelert to find out….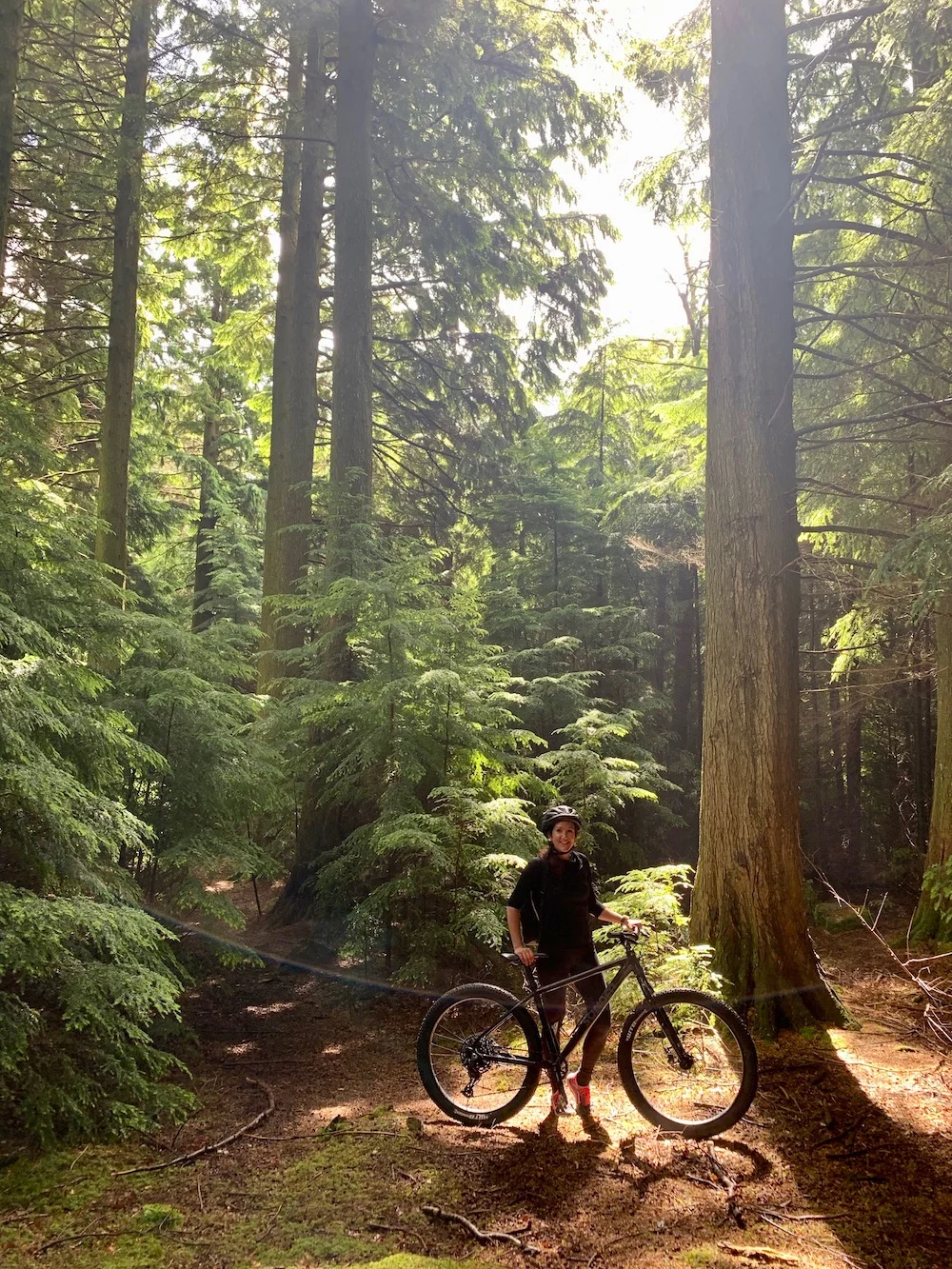 An introduction to bikepacking with 1085 Adventures
My adventure was with 1085 Adventures and was part of a fun campaign I'm working on with Curious Cymru to seek out all of the incredible AirBnb Experiences in North Wales.
This is just one of the experiences and there are so many unique and interesting activities available.
Others I've tried already have included bee keeping and a historical cycling tour in Anglesey. There are so many on there with everything from learning to crochet to exploring old mines. You can hire a guide to take you up Snowdon, go rock climbing, walking with donkeys, visit alpacas, glass blowing experiences or sunset walks with huskies!
Snowdonia is home to an incredible array of activities so take a look at some of the experiences you can try on Airbnb.
1085 Adventures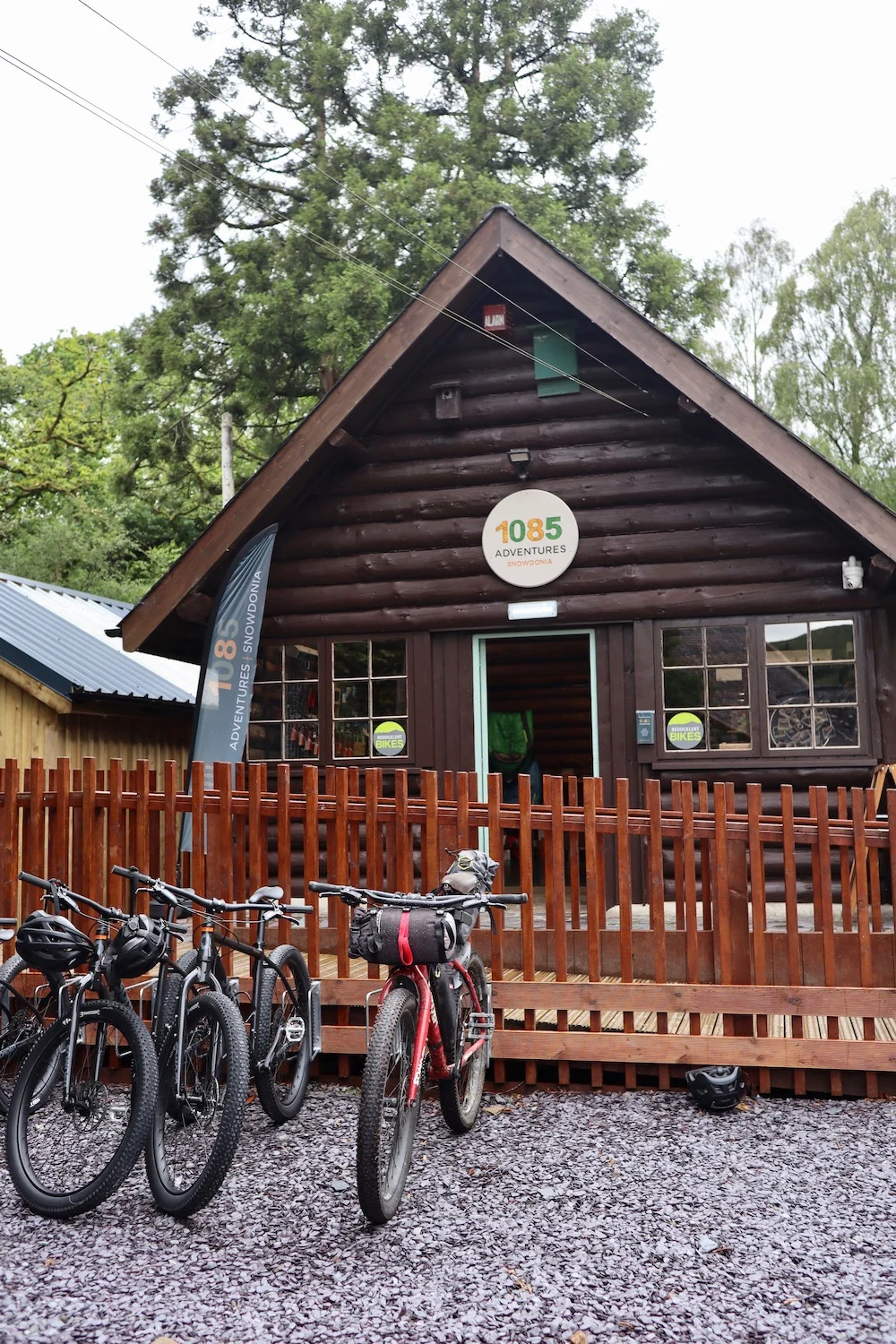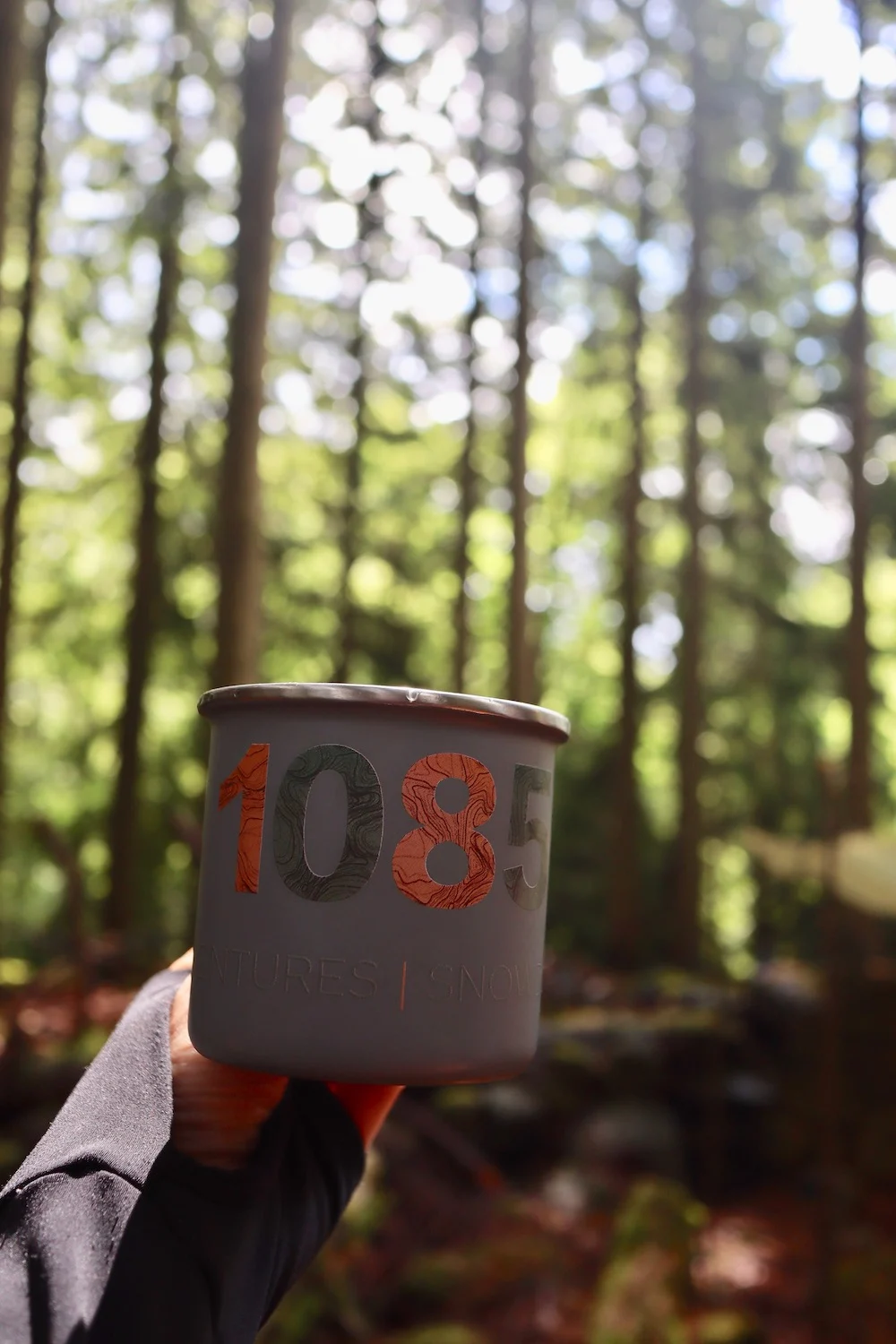 1085 Adventures offer activities around Snowdonia (Mount Snowdon is 1085m high if you're wondering about the name!)
They're based in Beddgelert campsite, a magical forestry site where tents and cabins are hidden among enormous pine trees. Mossy rocks and trickling streams make this an adventure playground for outdoor lovers and it's a place I've camped and caravanned many times!
Read more: Camping in the forest in Beddgelert
Now I was here to try something new and it was with an excited surge of adrenaline that I jumped on my bike and headed off into the forest.
I was following the expert instruction of Connaire, a local bikepacking guide with lots of experience riding here in Wales and all over the world.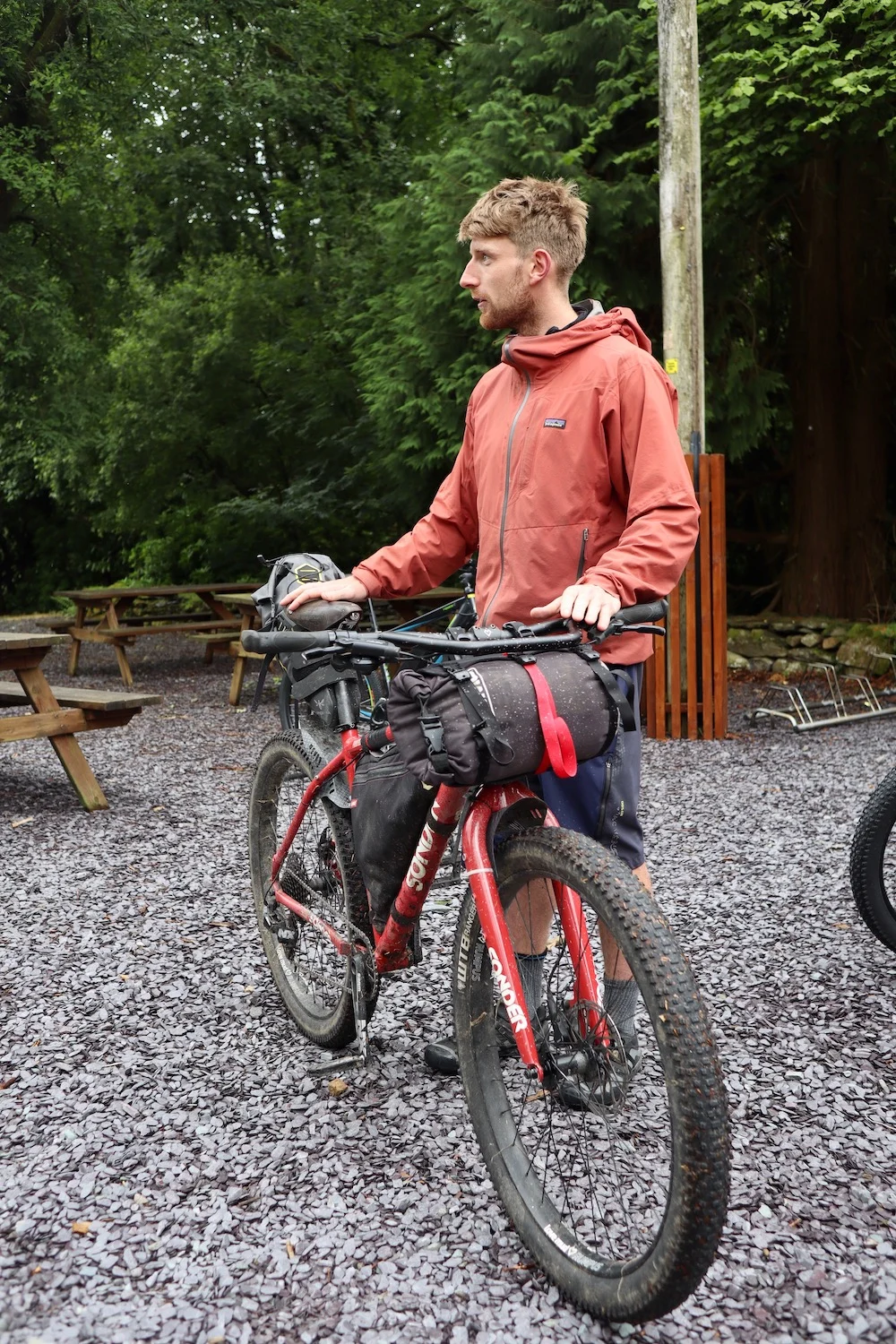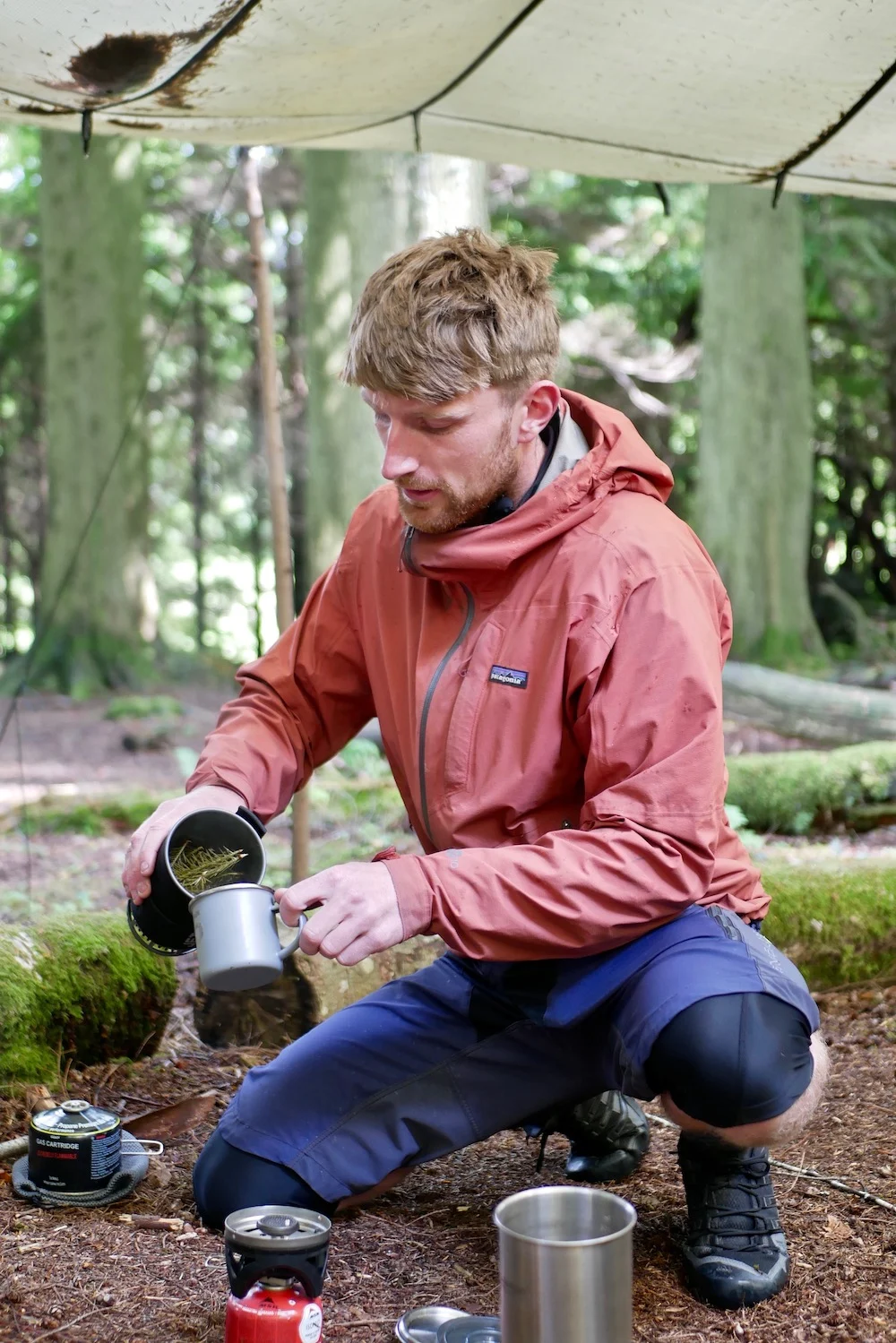 You can find Connaire on Instagram @Wheel_Good_Times
My first experience bikepacking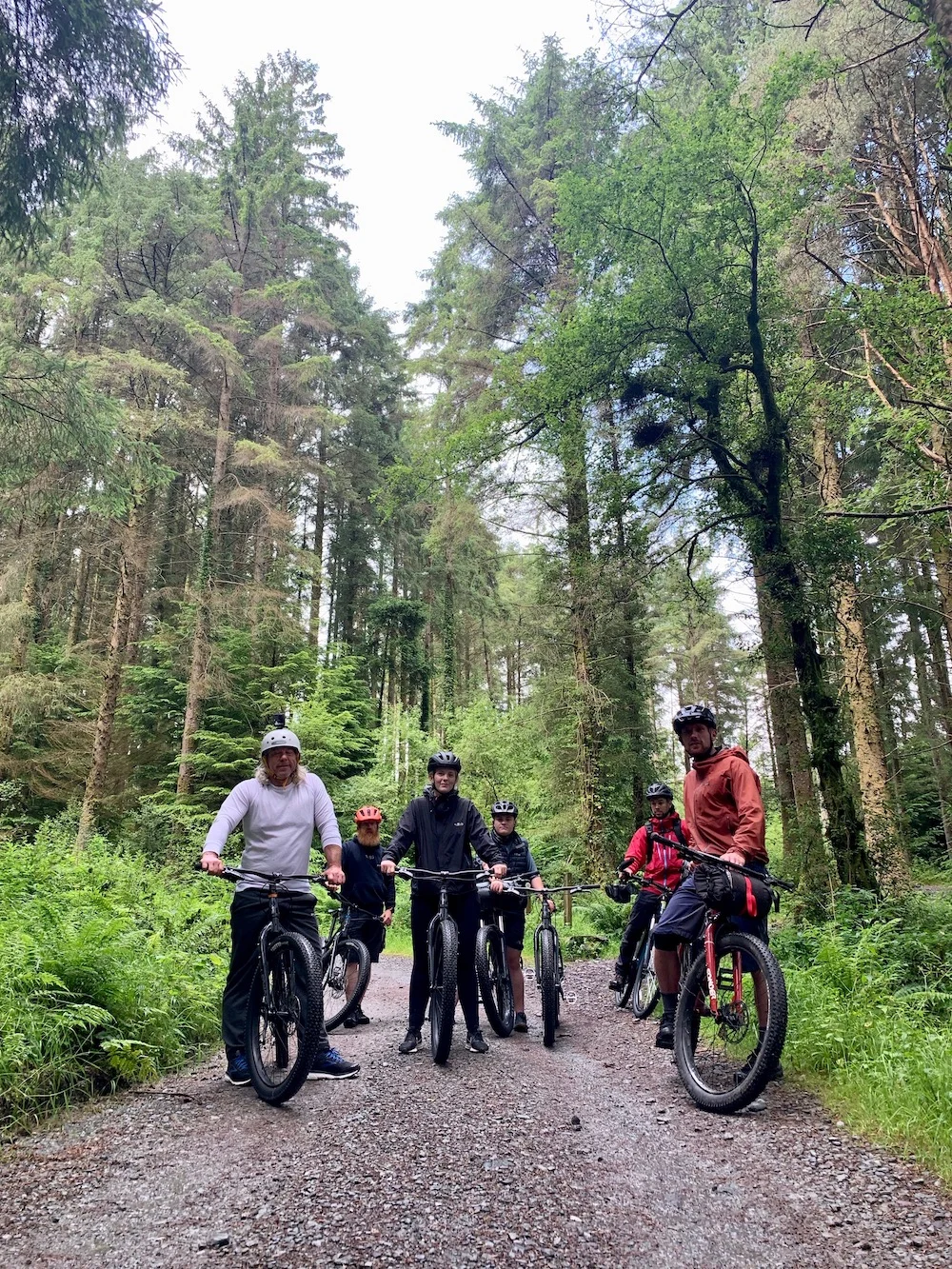 Trying a new adventure sport can be intimidating but Connaire and the team at 1085 Adventures were so wonderfully calm and encouraging. I'm more accustomed to riding a stationary spin bike so this was a very different experience for me! I can do hills but rocks and gravel and tree branches and bumpy little trails through the forest were totally new. But with Connaire's instructions I was freewheeling down the rockiest paths (albeit a lot slower than the rest of the group!)
But the question on everyone's mind was, 'How on Earth do you manage to ride so far with a tent on your back!?'
This is the point where Connaire points to the small pack on the front of his bike. And when I say small, I mean it! I thought it was his waterproof jacket!
But inside this bag he had his sleeping arrangements for the night!
The team had set up an example camp for us to see a few sleeping options while bikepacking.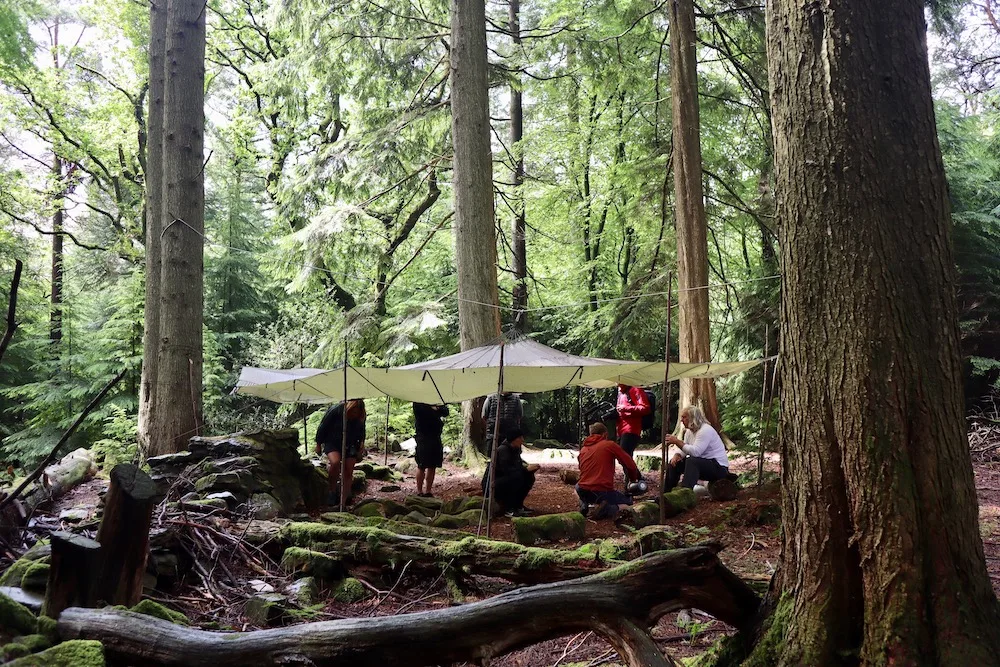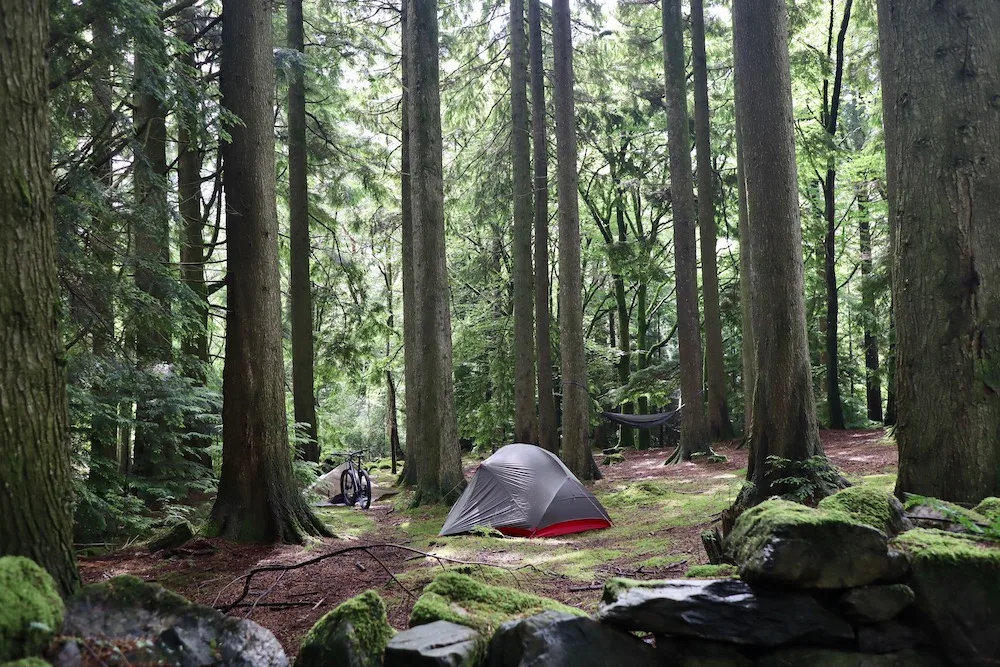 There was a simple hammock, a tent that defies logic and folds up to be tiny, a bivvy (which is a sleeping bag and camping shelter in one), and Connaire's personal favourite, a combination of a tarp tied to a bike and a sleeping bag and inflatable mat. It might be simple but it provides everything you need for a cozy night's sleep!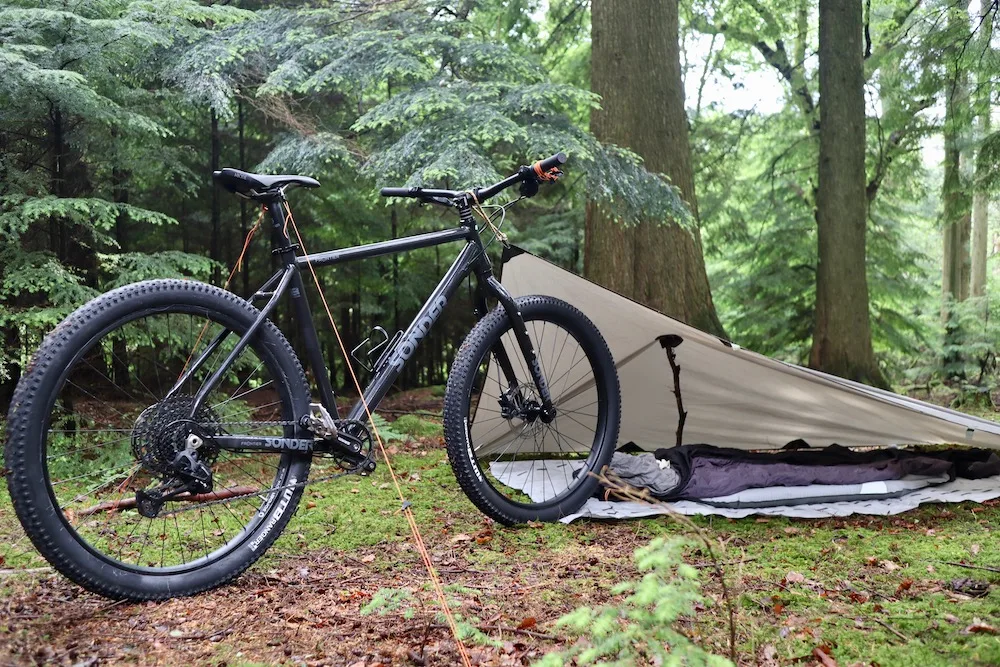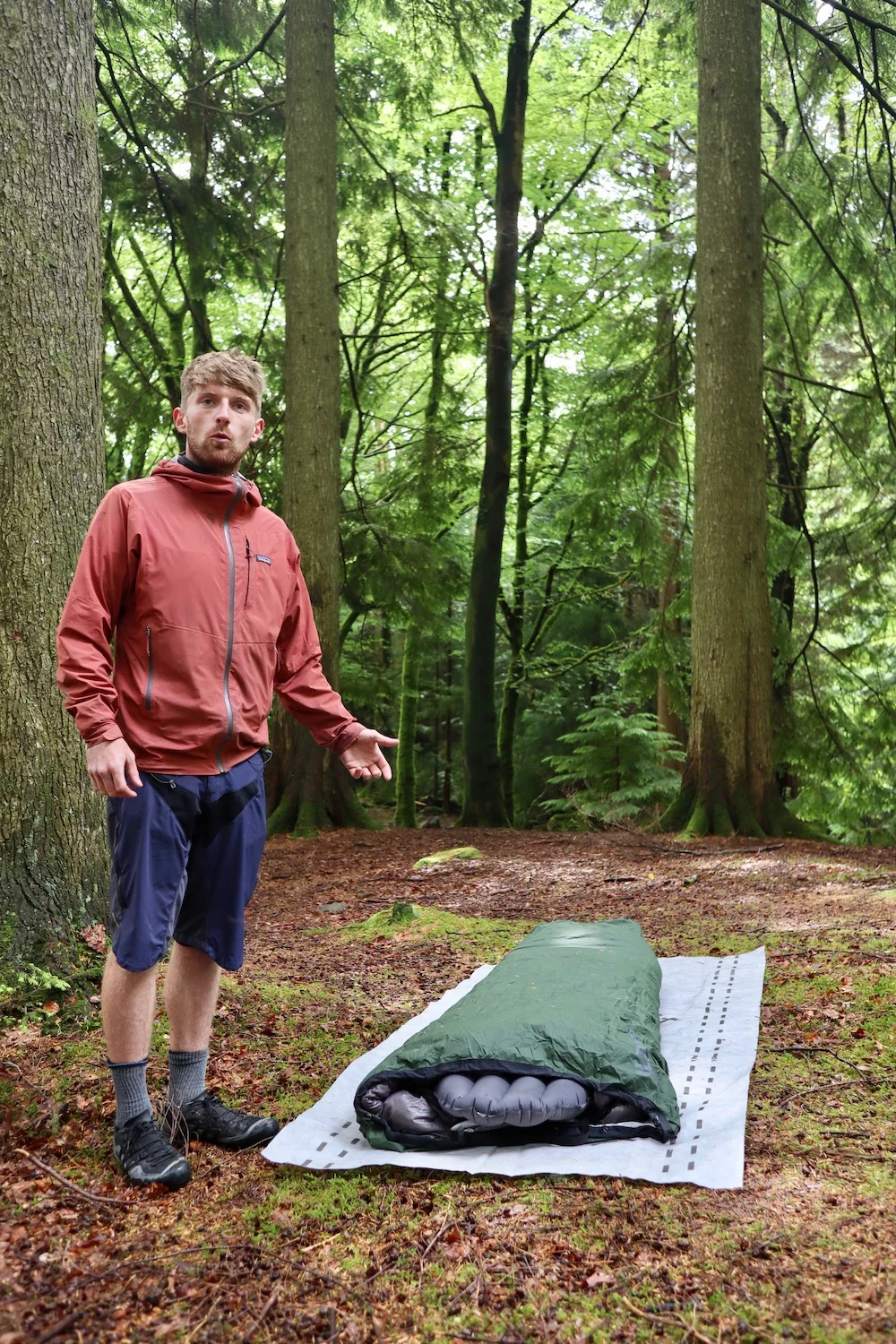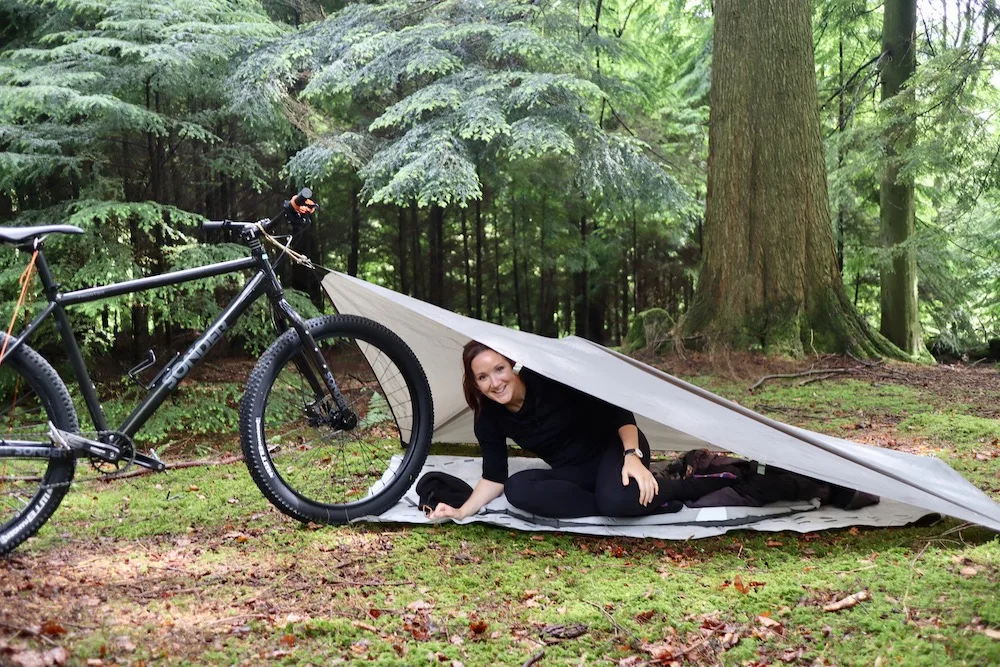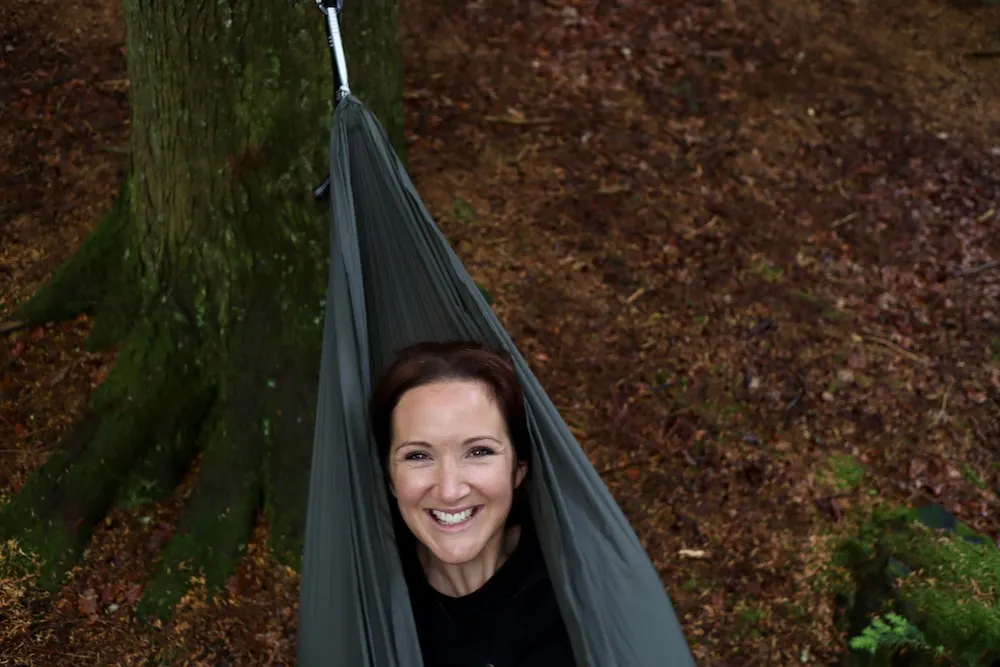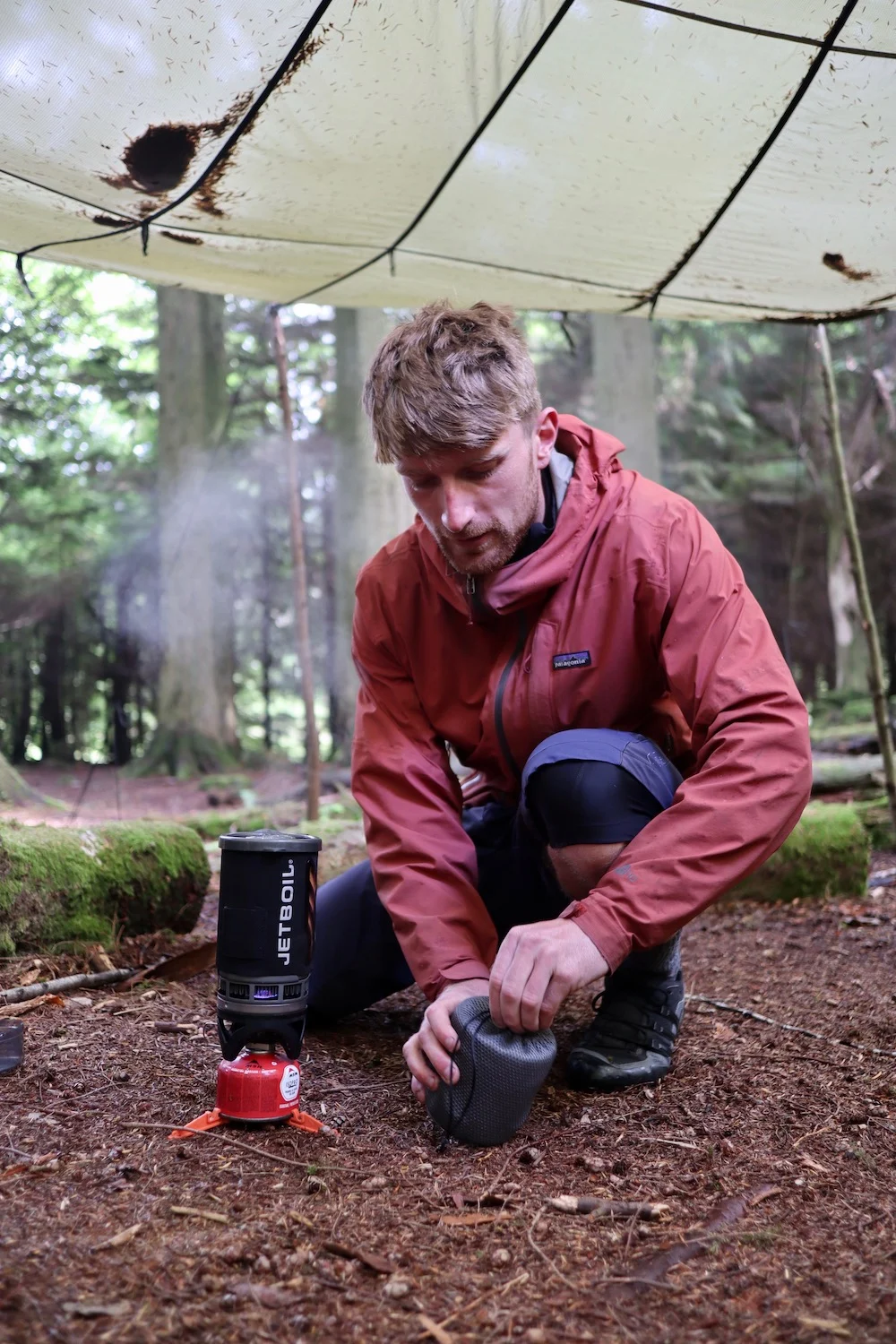 Over a steaming cup of Pine Needle Tea, I had the chance to chat to Nik, the owner of 1085 Adventures. Nik obviously shared my passion for the forest and the outdoors and she told me how wonderful it is to see people go off into the forest on the bikes and come back a few hours later like different people.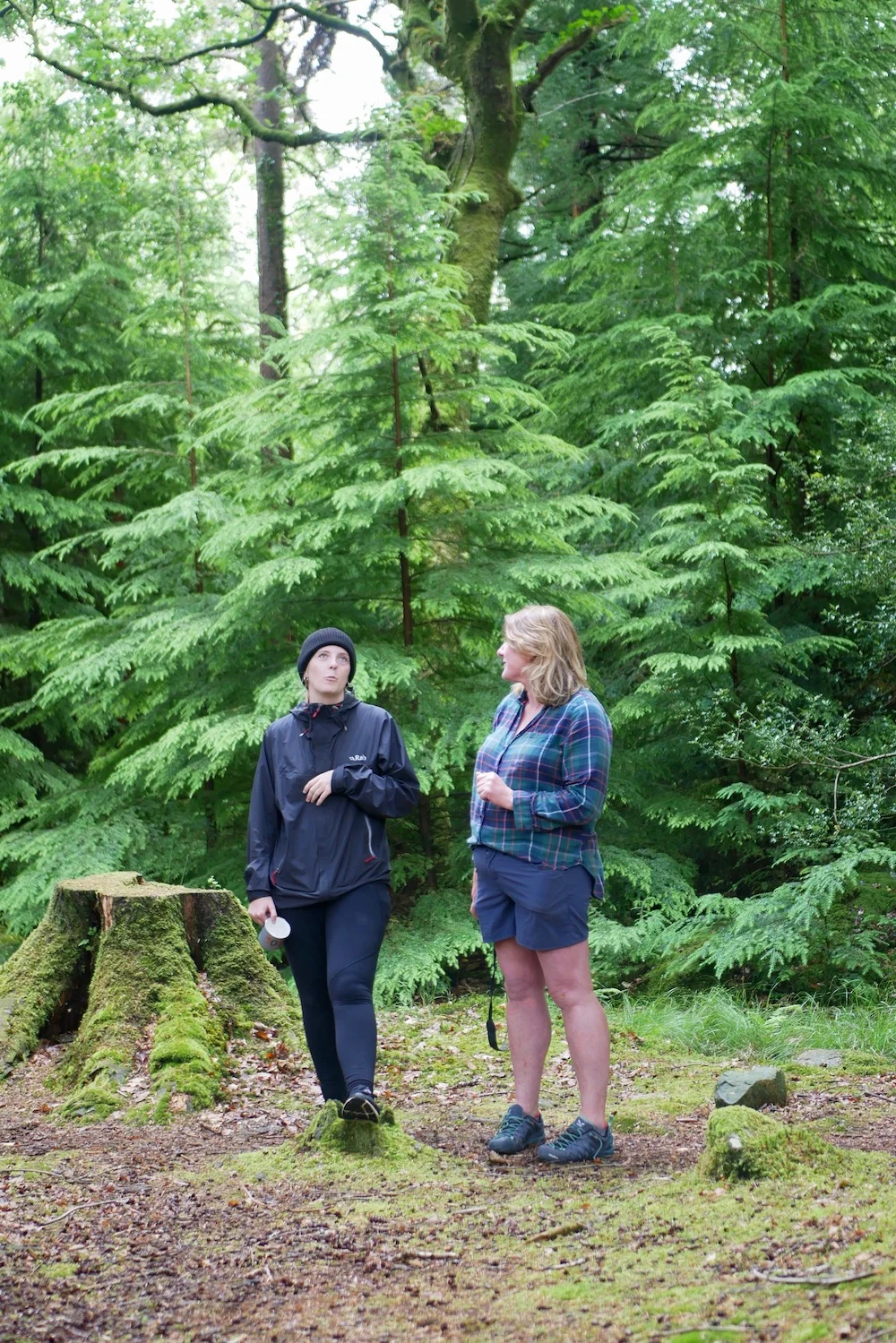 They'll return looking happy and relaxed with beaming faces and sweaty brows, their shoulders visibly dropped as they excitedly chat about their adventure – and they chat to each other rather than silently typing into their phones!
I loved hearing Nik say this because I know that feeling! That post adventure high when you're fuelled by endorphins and you promise yourself you'll do this more often because you'd forgotten how good it feels to be submerged in nature and to have so much fun you completely forget to reach for your phone to take a photo.
My introduction to bikepacking was an exciting glimpse into an adventurous new hobby. It was nice to be gently eased into it and reassured that even a novice biker could manage a bikepacking trip.
The wonderful thing about bikepacking is that it can be as gentle or as extreme as you want. You could cook yourself into a luxury campsite and enjoy a leisurely bike ride with a pub lunch. Or you could head off into the mountains for weeks on end with little more than a map.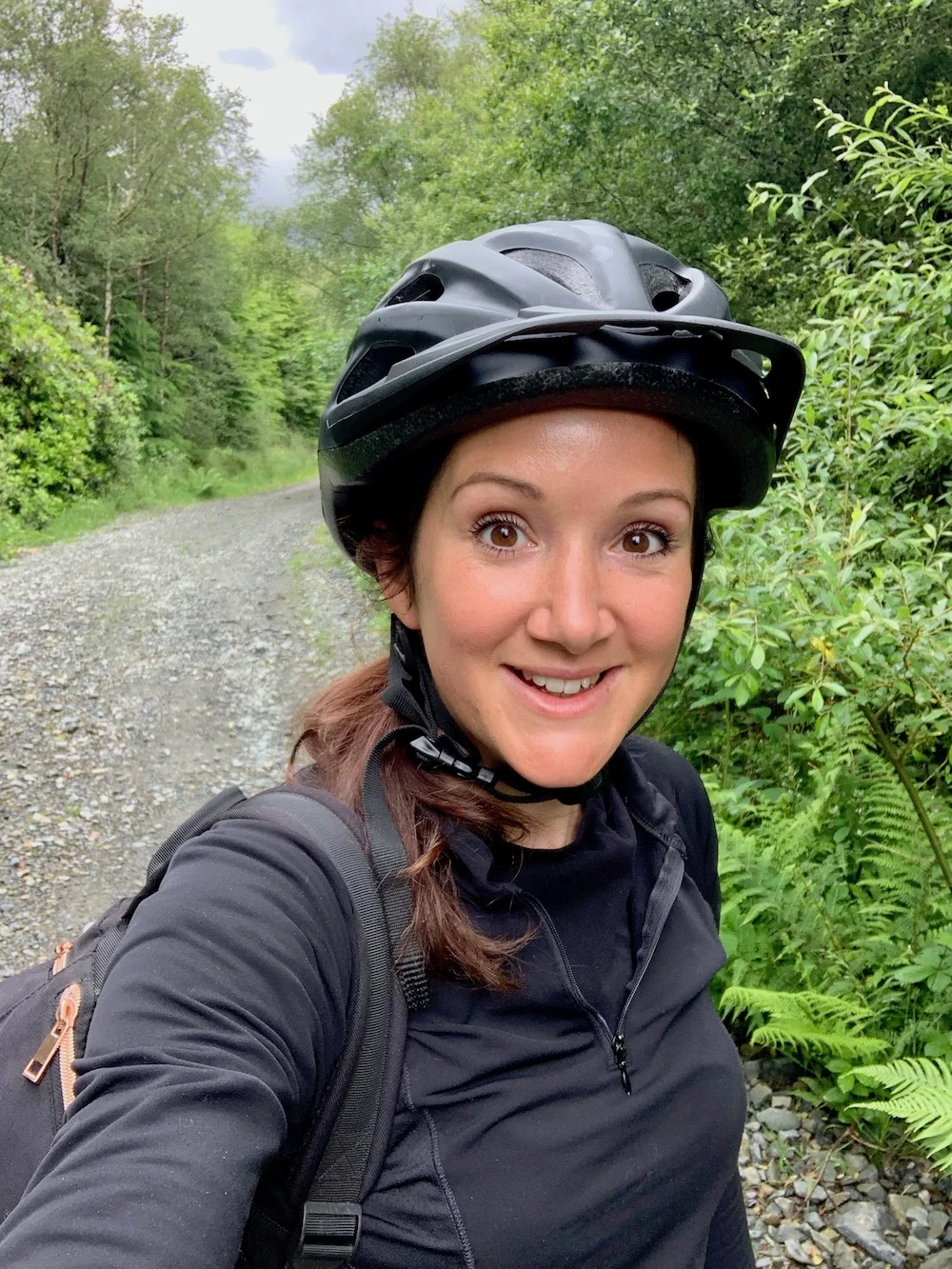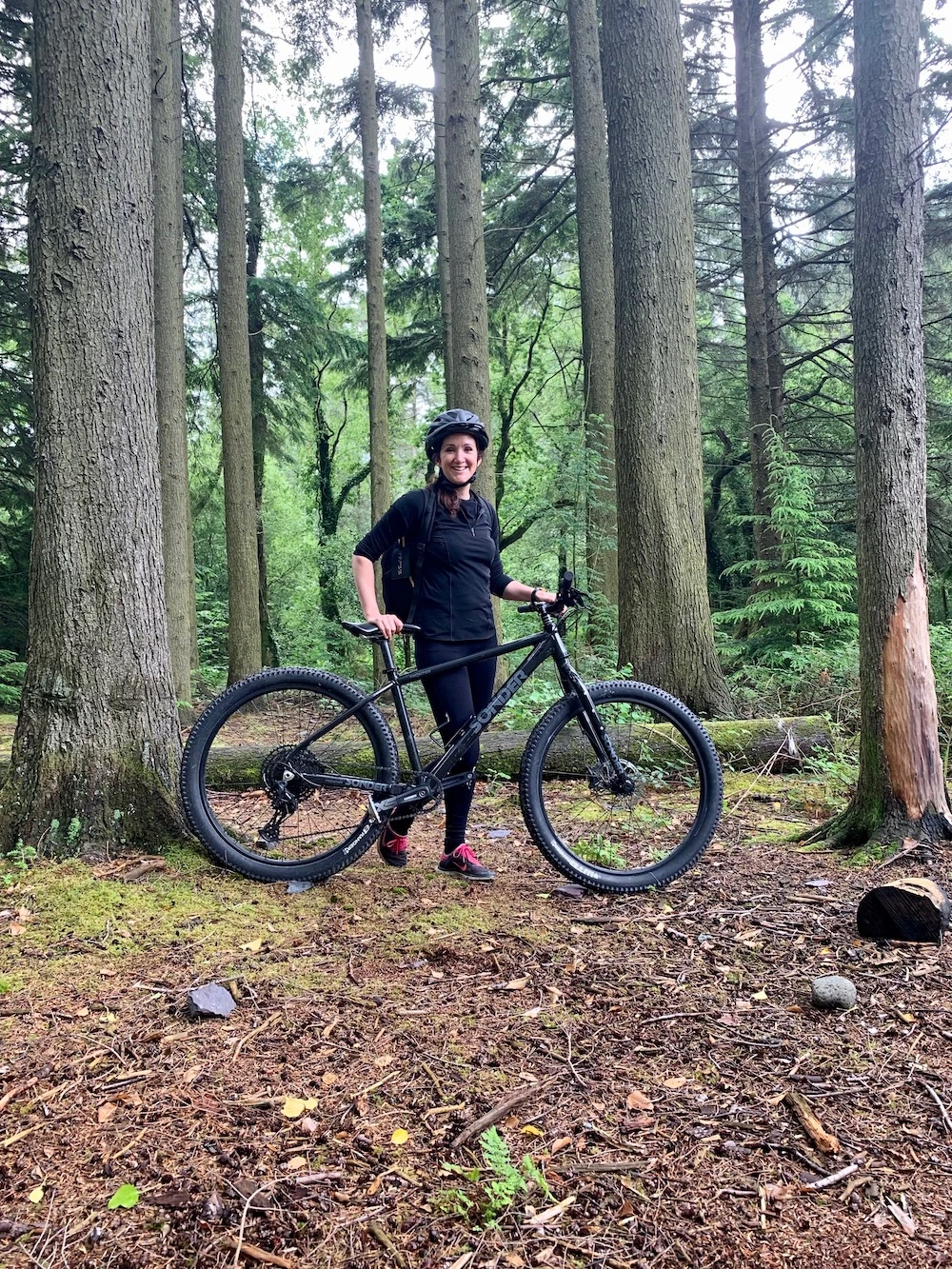 While bikepacking may differ for everyone, every bikepacker shares a love for freedom.
There's nothing quite like the freedom a bike brings you and bikepacking takes that to the extreme. No matter how old you are, you can't help but feel that child-like joy you felt as a kid while riding around your neighbourhood. You could go wherever your legs could pedal you and the exhilarating speed, combined with being so close to the trees and streams and lakes, is just the epitome of childhood freedom and joy!
So if you want to relive that feeling, you know what to do. On your bike!