If like me you're a vegetarian you'll share my pain of struggling to find good restaurants and cafes to try. Not necessarily dedicated vegetarian places as I don't think you need to segregate different food preferences and I'm certainly not a preaching vegetarian – each to their own. However, somewhere that offers more than one vegetarian option would be nice, don't you think?!
Well, Brighton deserves a medal because it has veggie options galore. And ones for all budgets and tastes. These spots are well worth bookmarking for your next visit…
It's not often that you'll find a pub serving only vegetarian food. The Prince George serves an eclectic menu of usual suspects like a falafel burger, as well as more unique ones like an Aloo Gobi bean burger. It also has a decent Mexican section which wins in my books. Nachos, baked burritos…what's not to like?!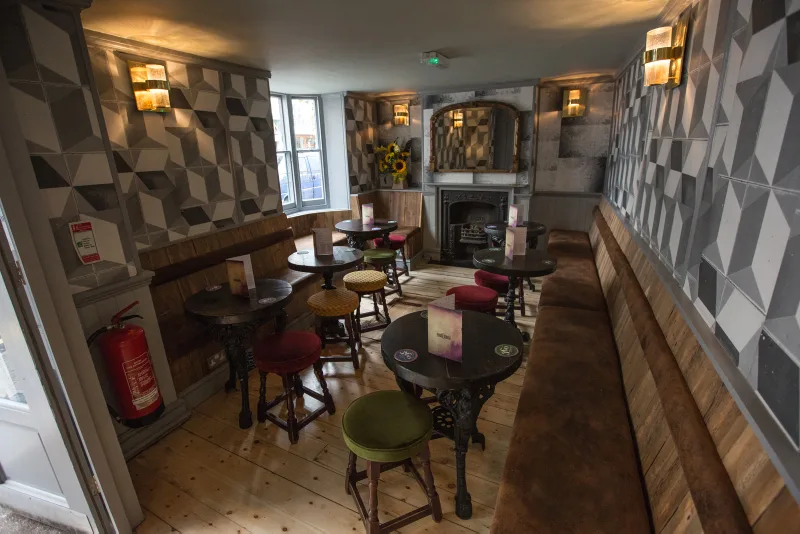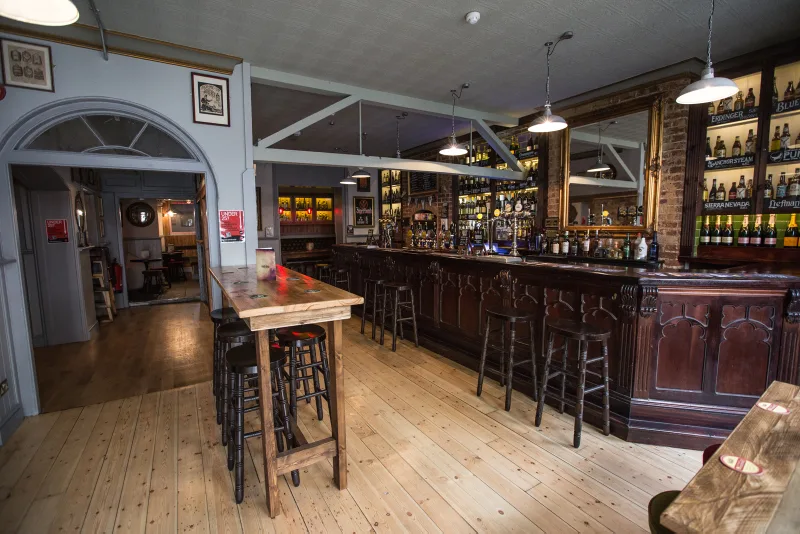 A main dish will cost you less than a tenner.
Where? 5 Trafalgar Street, Brighton BN1 4EQ
This place is a great option if you're looking for somewhere with a bit of style and class. It's an award-winning vegetarian restaurant that focuses on homemade dishes that use locally sourced products as much as possible.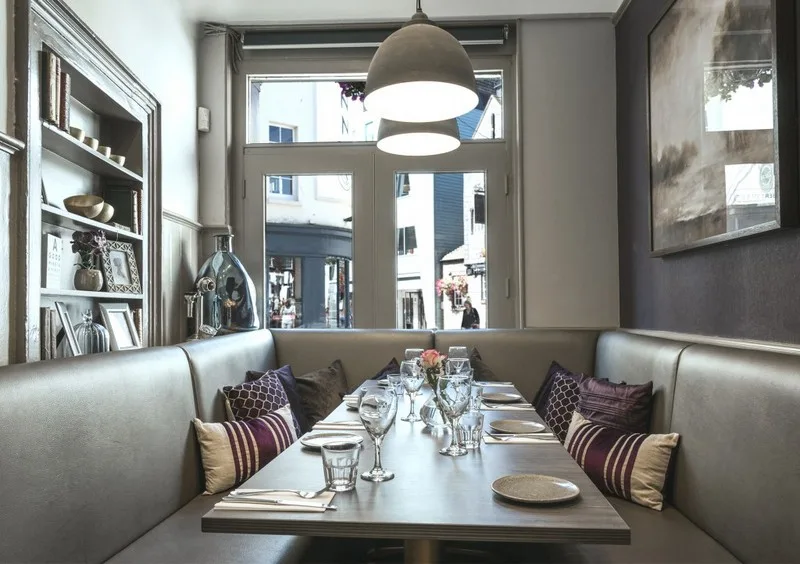 There are a range of menus to choose from including lunch, dinner, Afternoon Tea and more. Mains include things like the double baked soufflé (topped with goat's cheese, served with roasted Jerusalem artichoke, hazelnut rosemary parsley pesto and wilted cavolo nero), and grilled haloumi, avocado and mango salad. Delicious!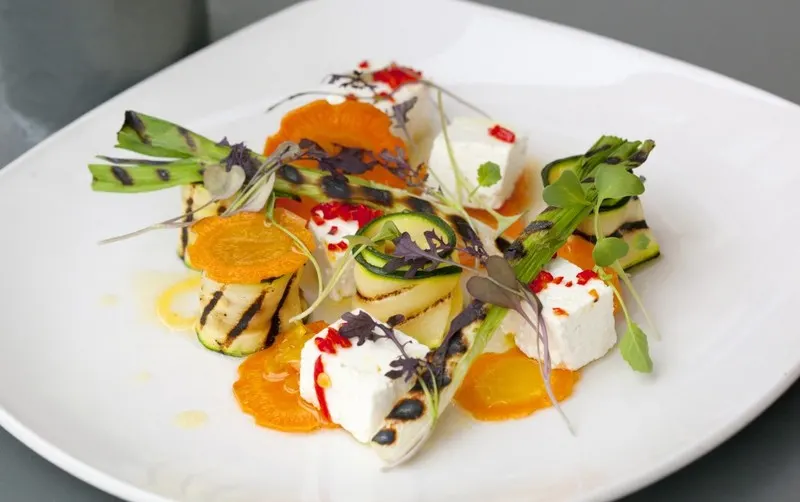 A main dish will cost you about £12- £13, so not too expensive at all.
Where? 17-18 Prince Albert St, Brighton, BN1 1HF
Tortilla is a chain restaurant, serving quick and easy Mexican food. They have both meat and non-meat options, so it's great if you're trying to please a big group of friends. You can choose from a burrito, a naked burrito (all the fillings without the flour tortilla) or three tacos. Fill them with as much or as little Mexican goodness as you like.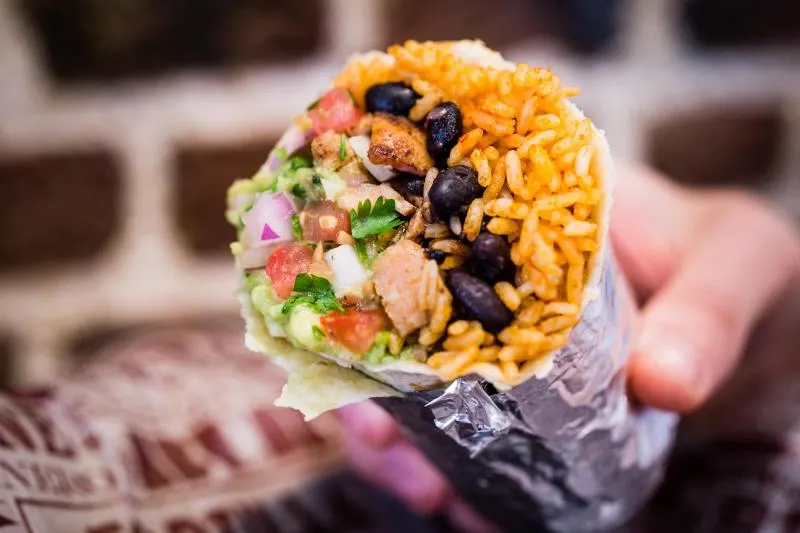 Each of those only costs £5 (or £6 for a large) so it really is a bargain. I could barely finish mine and that's saying something!
Where? 37 West Street, Brighton, BN1 2RE
This restaurant claims vegetarianism is more about indulgence than abstinence. The menu is quite big and includes a host of creative dishes, such as Better Batter and Lemony Yemeni Relish (Soft buttermilk soaked halloumi dipped in chip shop batter, served with vodka-spiked preserved plum tomatoes, bright fresh pea mint hash with pickled quails egg, sea salad tartar and chubby chips, finished with lemony Yemeni relish).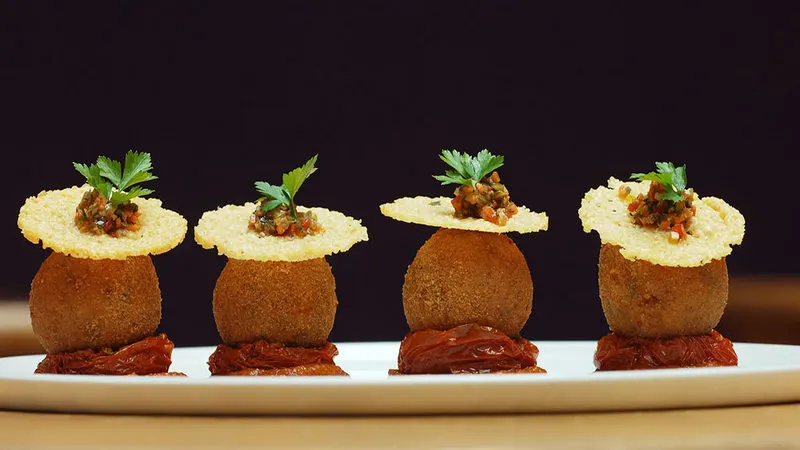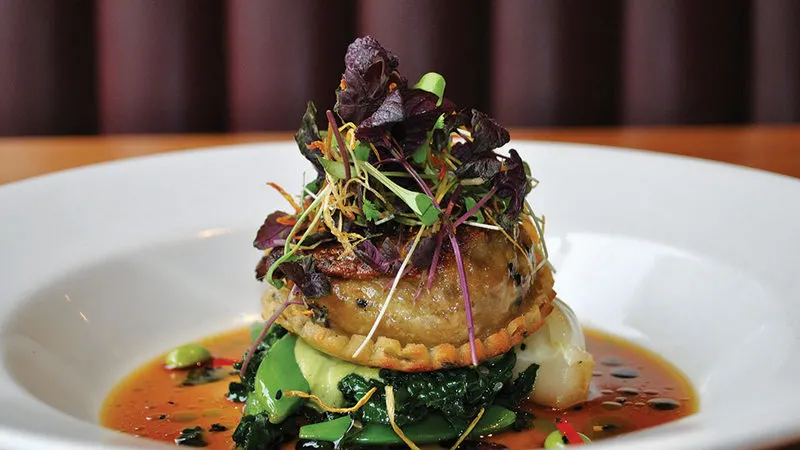 Mains will set you back around £14/15.
Where? 71 East Street, Brighton, BN1 1HQ
If like me you think it's perfectly acceptable to have sweet things for dinner this place is for you! This adorable artisan ice cream parlour was recommended by a fellow blogger who lives in the area.
Gelato Gusto was set up by BAFTA Award winning producer/director Jon Adams after he decided to quit the daily commute between Hove and London's King's Cross. The gelato is made fresh each day in the shop above the parlour, using local milk and cream, and comes in variety of mouth-watering flavours. Sea-salt caramel, banoffee pie…so many choices! They even have a gelato burger. Enough said.
Prices range between £2.50 and £8.
Where? 2 Gardner Street, Brighton, BN1 1UP
This place is new and is the sister restaurant to iydea. It claims to be the UK's only plant based tapas restaurant.
Three tapas sets have been crafted and include Preston (South American), Stanmer (Modern European), and Queens (Pan-Asian). The paprika smoked potatoes, and the avocado and mango salsa sound especially good, don't you think?
A set will cost around the £15 mark.
Where? 105 Western Road, Brighton, BN1 2AA
So, which ones will you be bookmarking for your next visit to Brighton? Do you have any to add to this list?
Pin this for your next trip: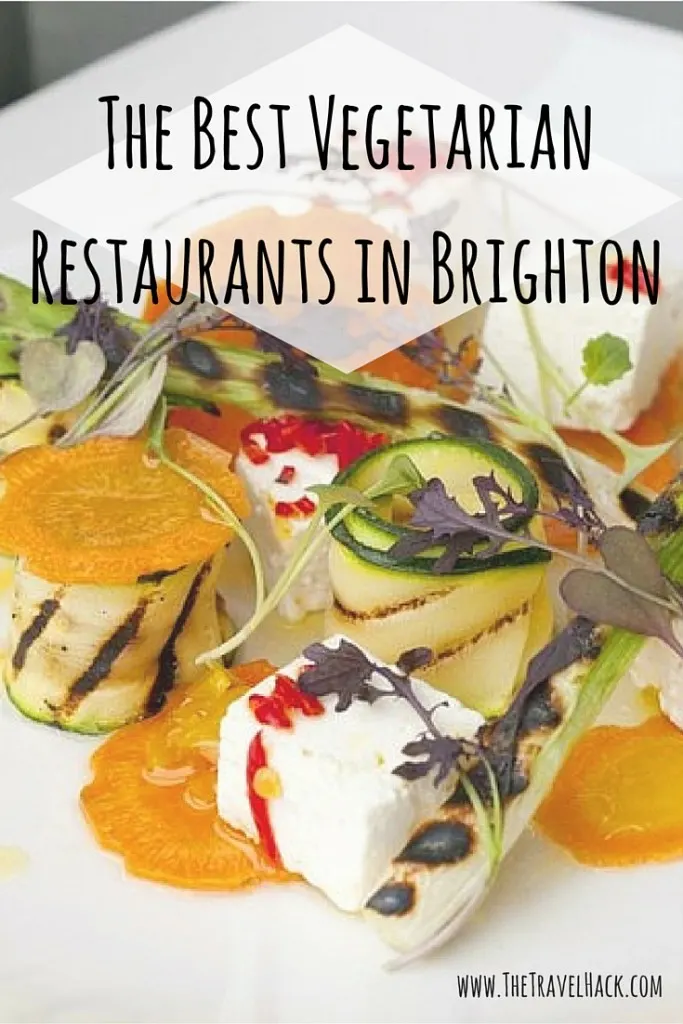 Read More on Brighton…
The Travel Hack's Guide To Brighton
Road Trip to Brighton – My weekend in pictures
Review: A luxurious stay at Hotel Du Vin, Brighton
*All image sources via the associated title links