Have you ever stayed at a hotel that you wished you could live in forever?
Not just because of the luxury – the crisp sheets, the welcoming smiles, the epic breakfast – although that's something I could do with forever. But because it just feels like home.
I experienced this feeling recently when I visited Bristol for CrimeFest, an annual crime writing festival (don't worry, I've actually written a crime novel, I don't just have a murderous hobby). I've loved Bristol for years; it's one of those cities that just got under my skin from the first time I visited.
You might also like: 48 Hours of Adventure in Banksy's Bristol
The harbour, the food, the street art…it's somewhere I'd love to live, so when I arrived at The Bristol, just moments from the city centre, I felt like I'd arrived home.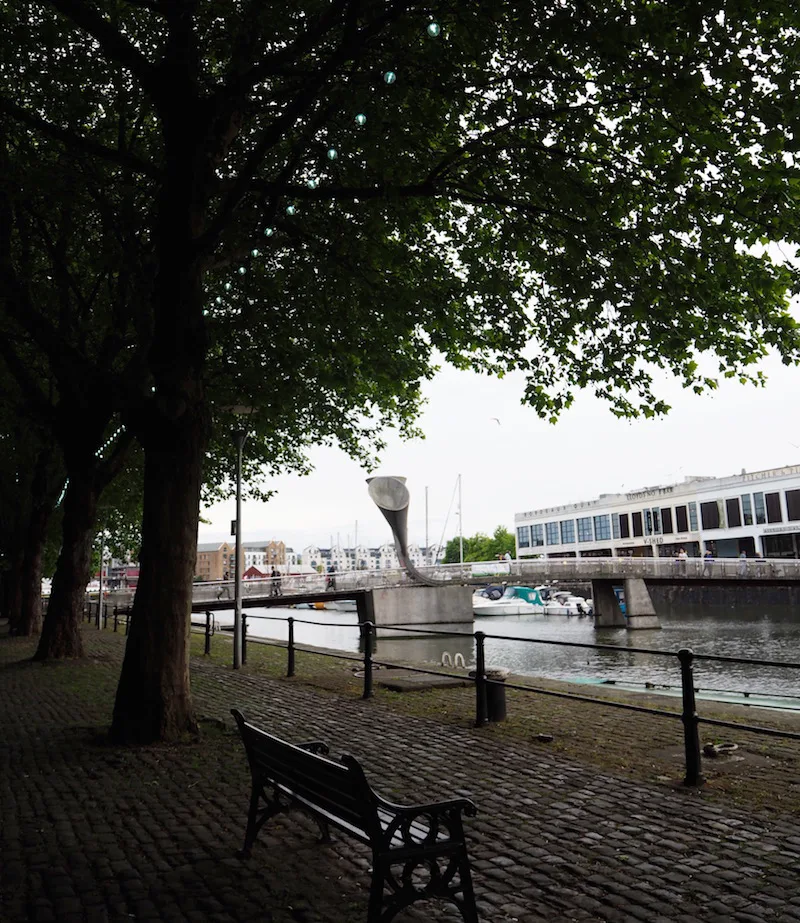 The hotel's location really couldn't be any better – it's literally steps away from the waterfront, where you'll find restaurants, cafes, street food, buskers, and even a market on Saturday mornings.
The aquarium (loads of fun for kids big and small) is a stone's throw from The Bristol, and most of the city's biggest attractions are a pleasant stroll away. On the other side of the hotel is Queen Square, an enormous Georgian park where you'll find locals and visitors relaxing and soaking in the sunshine (in the warmer months).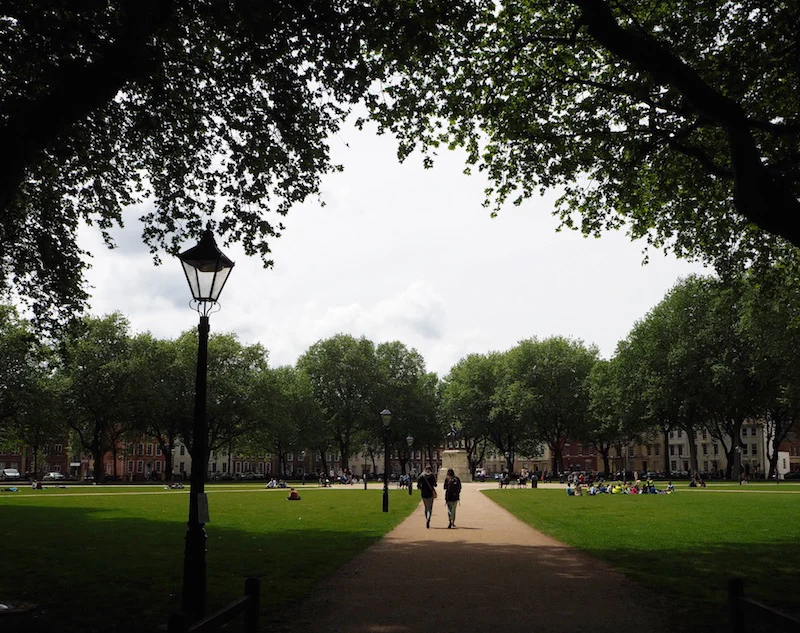 There's nothing quite like arriving at a hotel and being greeted by an extravagant flower arrangement – and the one at The Bristol was truly impressive! The lobby is modern and simple, with a few distinctive pieces, like a giant chandelier and a spacious seating area.
It's the kind of space that makes you exhale and start properly unwinding – with a glass of ice cold citrus water – as soon as you step inside.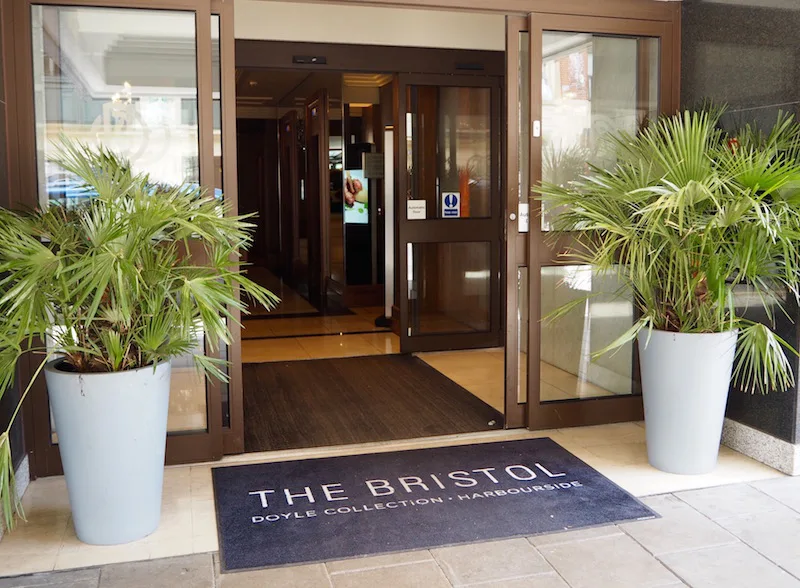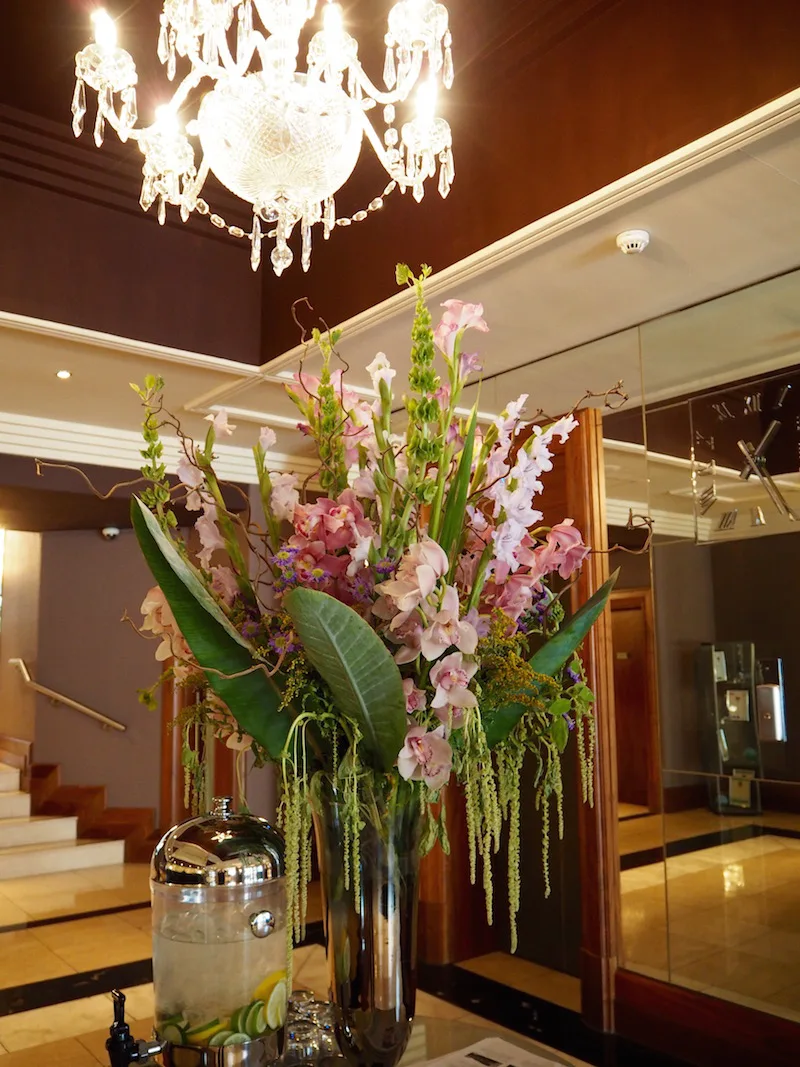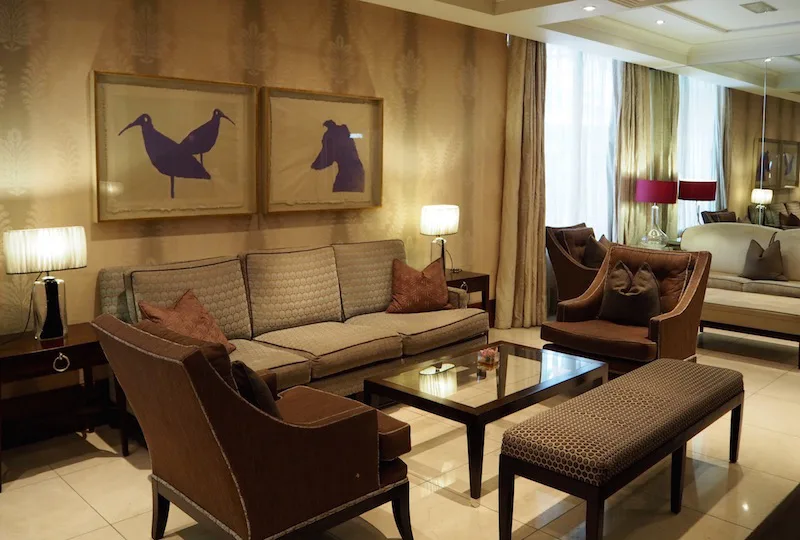 I arrived far too early to check in, so I left my bag with the friendly staff at reception, and by the time I came back from a lovely stroll along the waterfront, my room was ready and my bag had already been taken up for me.
My stay at The Bristol
As I stepped into my room, I could hear notes of Eric Clapton's Tears in Heaven drifting up to my window from the buskers below. Gulls were squawking, people were bustling and the sounds of the vibrant city were the perfect background noise for my arrival (don't worry though – when I closed the window the room was perfectly quiet).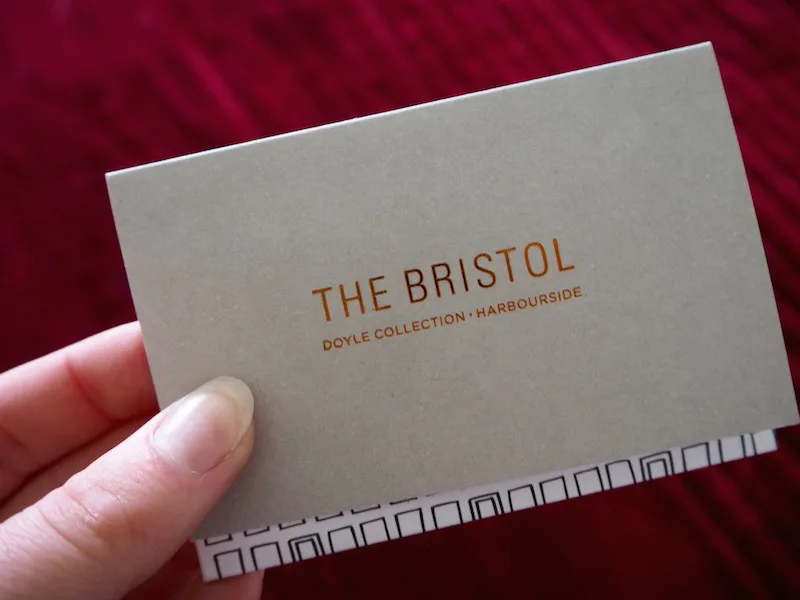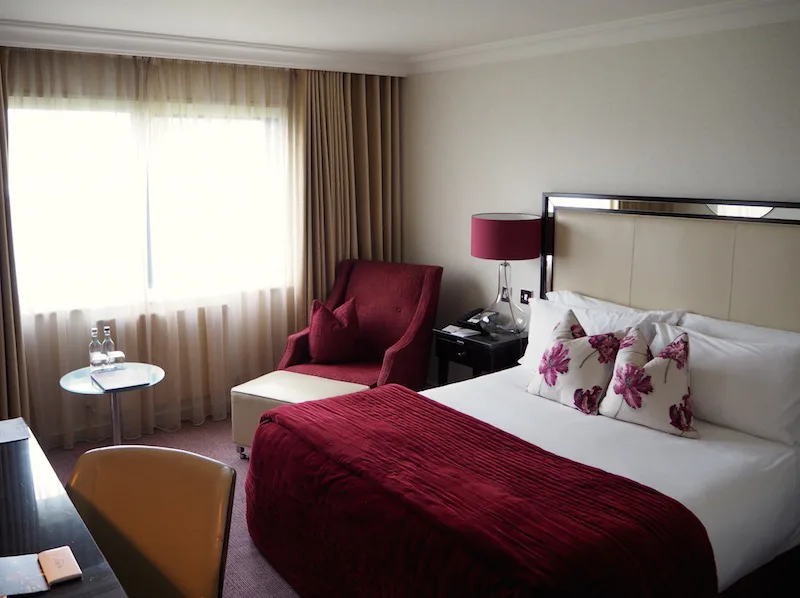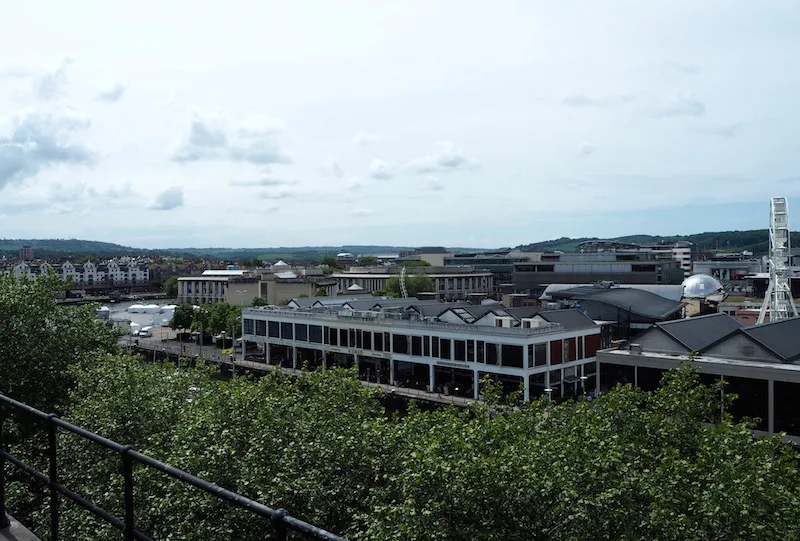 The first thing I do when I arrive at a hotel (tell me I'm not alone in this) is open all the doors and cupboards and get to know everything the room has to offer.
What I discovered was that my room at The Bristol had all of my favourite things: a fluffy bathrobe (which I promptly put on, obviously), matching slippers (as if I was keeping my shoes on with slippers as an option), free wifi and a Nespresso machine.
It also had all of the usual fixtures: toiletries, hairdryer, iron…everything you'd expect from a luxury hotel. The Bristol is part of the Doyle Collection, which is a family-run group of hotels, each one with a bespoke design, and all renowned for offering a luxurious experience.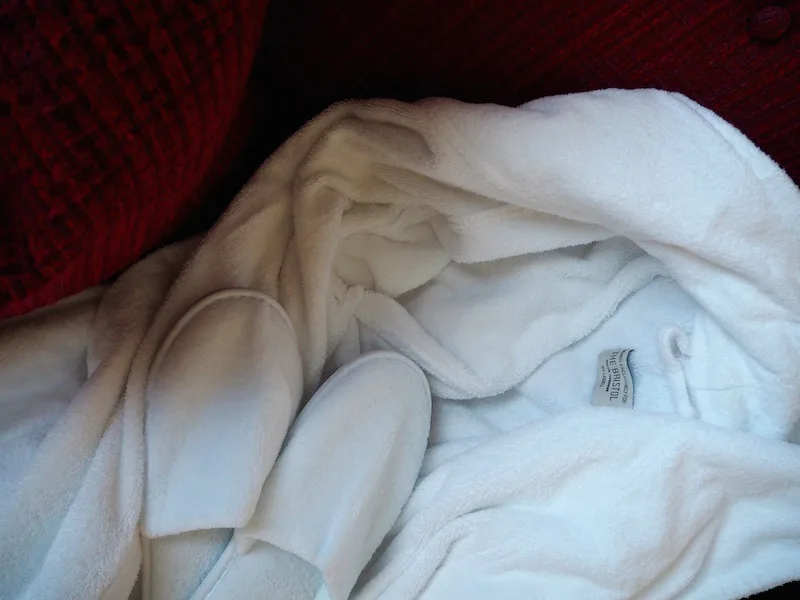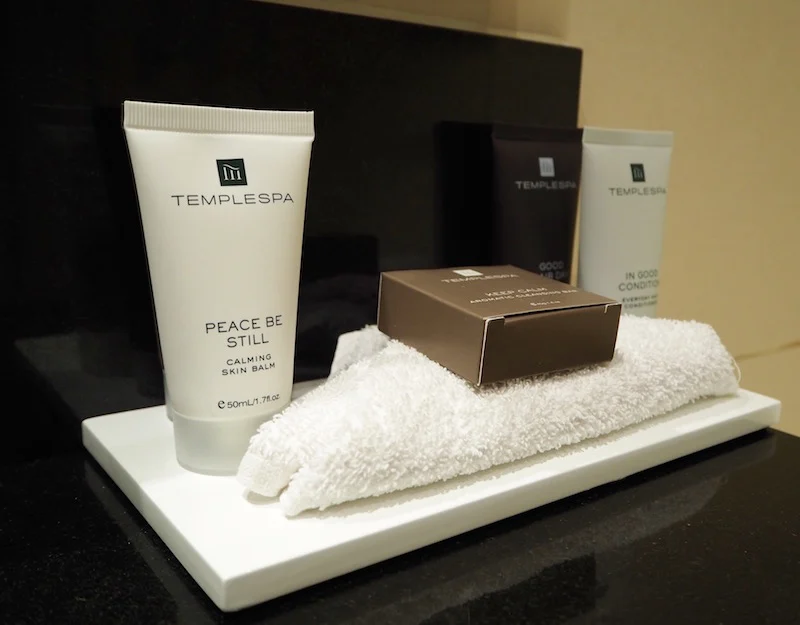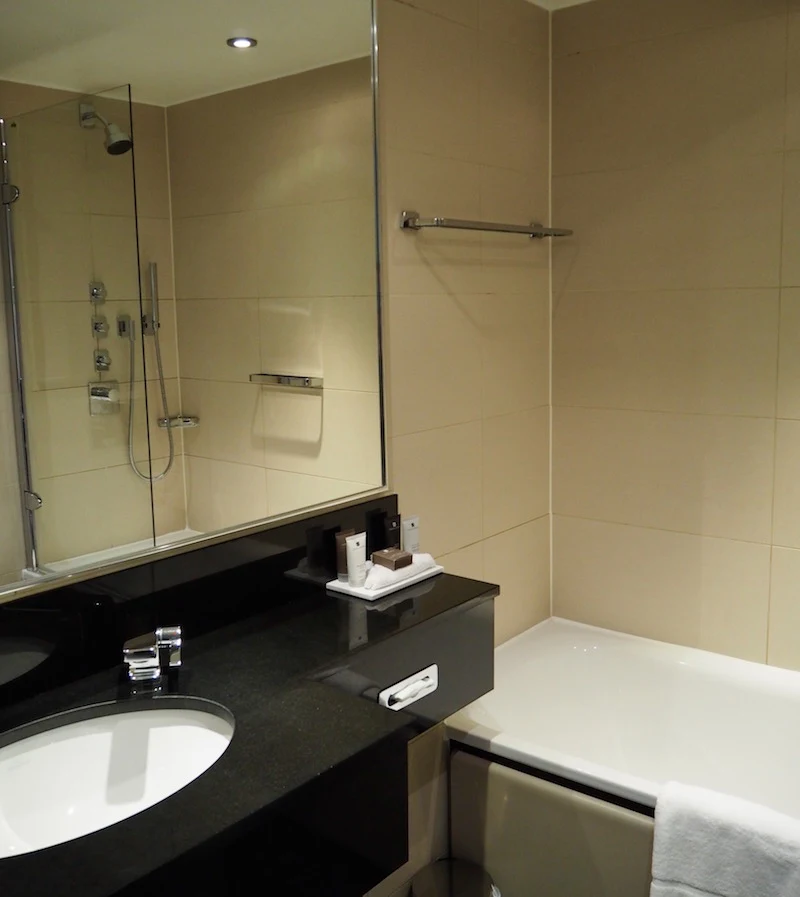 As an added bonus to all those lovely amenities, there was a lovely welcome card and a plate of absolutely delicious treats.
Macarons are basically my favourite things in the world, so I greedily tucked into those (there was a salted caramel and chocolate flavour, so of course this hotel stole my heart) before heading out again for the first afternoon of CrimeFest.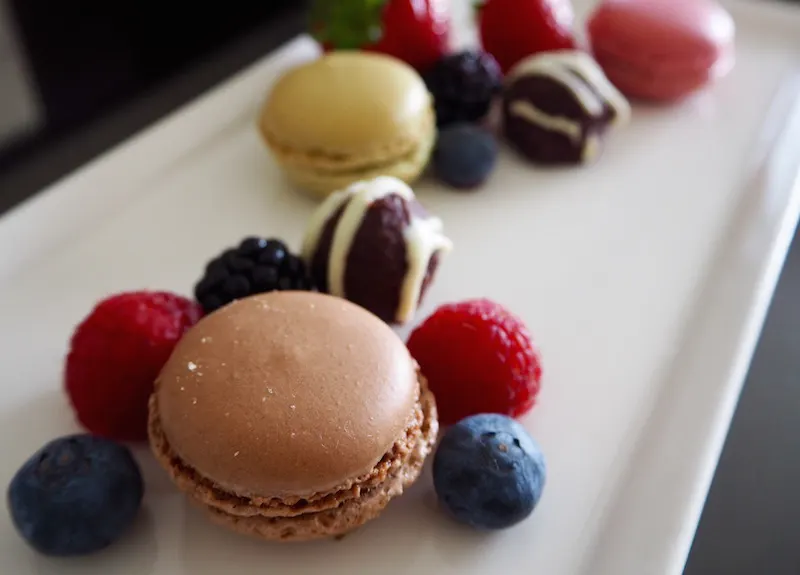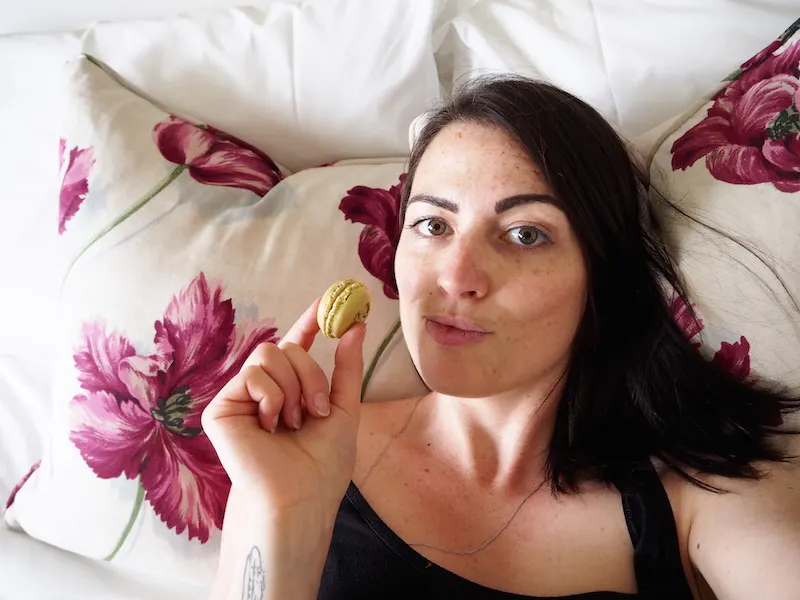 After a few hours of panels and networking, I was starving. There are plenty of food and drink options close by (try The Stable for incredible pizzas or Bordeaux Quay for fantastic seafood), but I was keen to try somewhere new, and I'd spotted Prince Street Social when I arrived, literally across the road from the hotel.
You might also like: Finding the Best Caribbean Food in Bristol
Dinner was great – they do gluten free fish and chips which is surprisingly hard to find, and the service was fast and friendly. I highly recommend it if you're looking for a casual dinner close by. The hotel's own restaurant has great reviews too (although as I was going to be there the next morning for breakfast, I thought I'd branch out).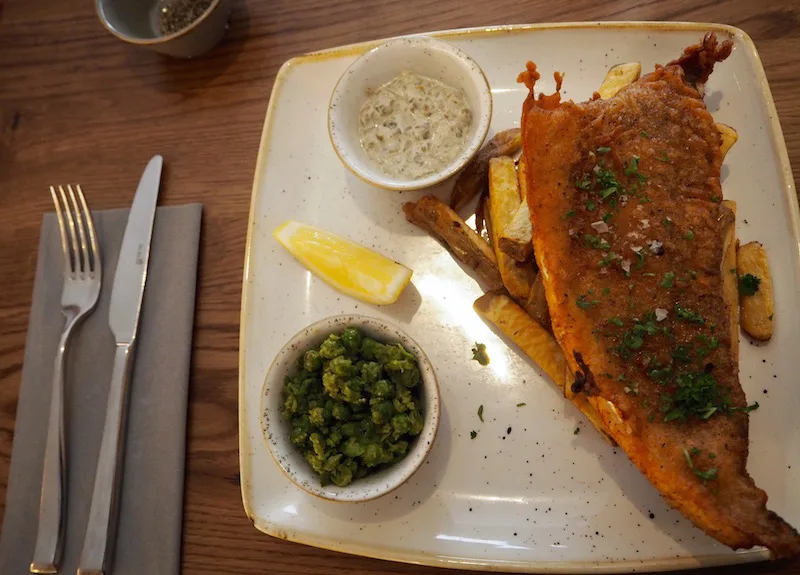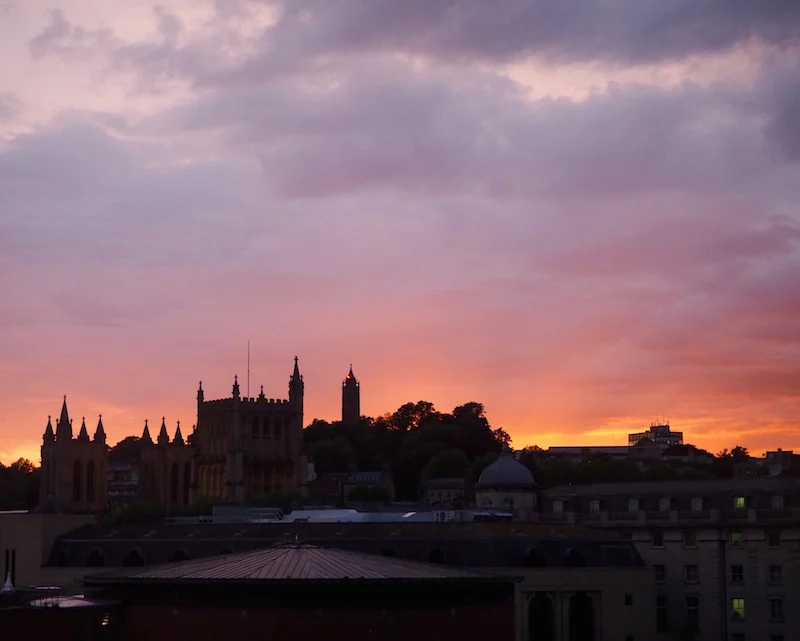 By the time I finished dinner, I was ready to escape to my peaceful haven in The Bristol. I ran myself a bath, got my book out (Donna Tartt's The Goldfinch, if you're curious) and enjoyed the stunning, fiery sunset over Bristol Cathedral before I got into the tub to soak away the killer day I'd had.
The next morning, after an incredibly good sleep (is it just me, or is there really no sleep like a hotel bed sleep?), I pottered around, espresso in hand, fluffy robe on, getting ready for my second day at the festival. There was a newspaper on my door, so I caught up on the news while I packed my bag.
Because I'd been faffing around, taking photos of myself with my coffee (it sounds embarrassing when I say it, but I swear it's a normal thing for a blogger to do), I arrived at the breakfast area at the same time as everyone else in the hotel.
I had to queue for a bit, but the staff were really friendly and apologetic, and I was led to a table in the bright, airy conservatory and ordered some gluten free toast (a rare treat at a hotel breakfast!).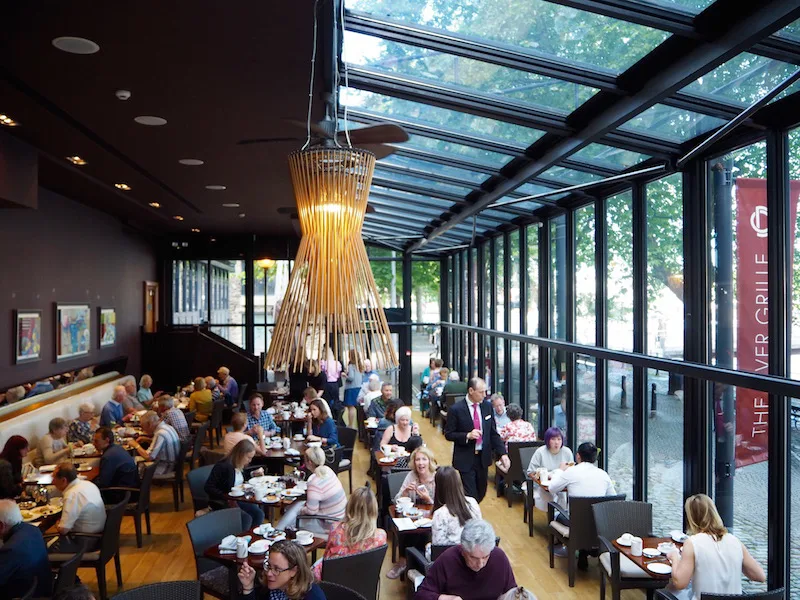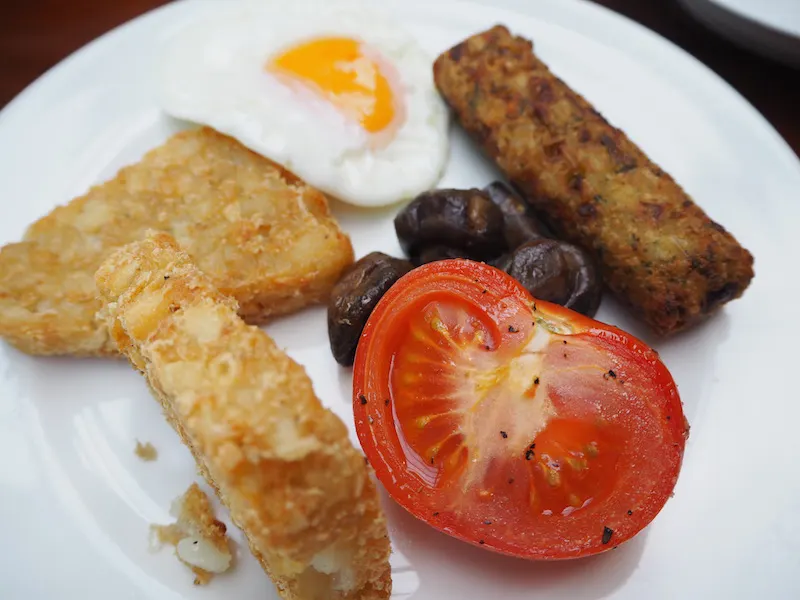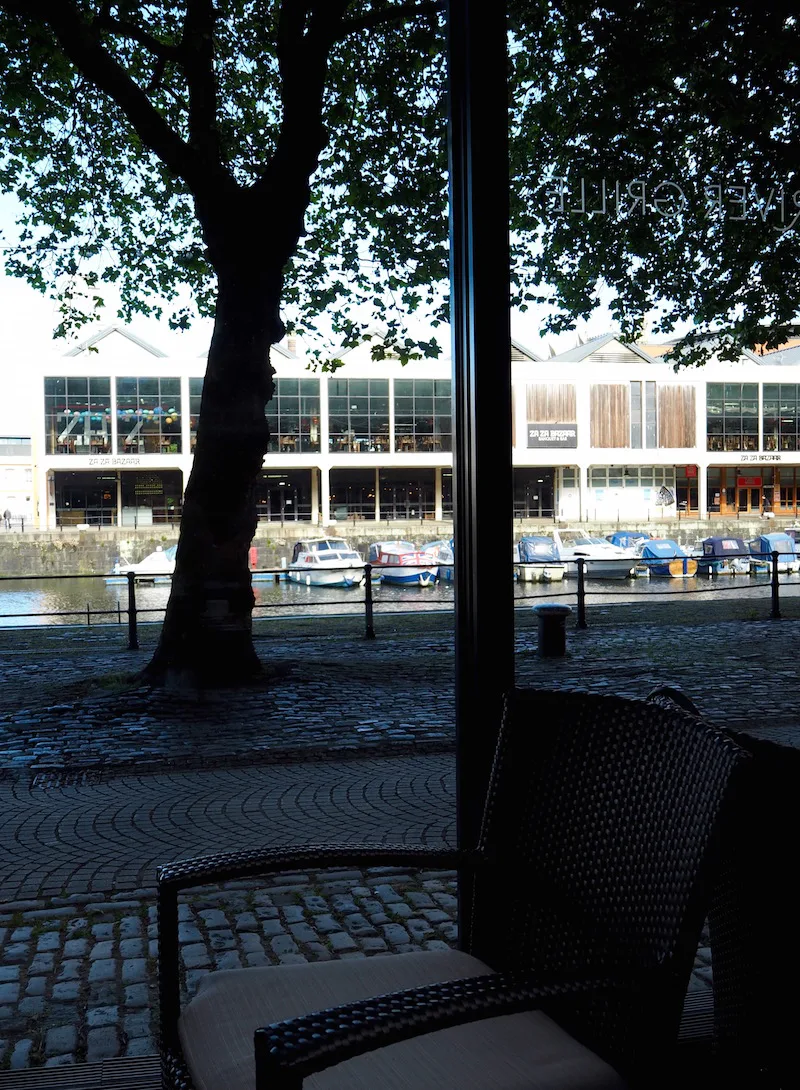 The breakfast area is gorgeous. Surrounded by glass, it faces the waterfront, so it's a really spectacular place to start your day. And the breakfast buffet is incredible. There are hot breakfast items, pastries, breads, cereals, and even vegetarian options (I tried the veggie sausages and they were super tasty).
The only thing that wasn't great was that the staff, although very friendly, were so busy that I never did get the coffee I ordered, despite a few attempts to chase it up.
Luckily though, I'd had my espresso in my room, so I could rush off to the festival without having to skip the caffeine. Phew.
It was a sad moment when I had to leave, after an extremely dreamy night in my lovely and cosy bed and luxurious room. The staff at reception made check-out quick and easy, which was almost a shame. I'd have appreciated any excuse to stay just a little bit longer, quite frankly.
And by a bit longer, I mean forever.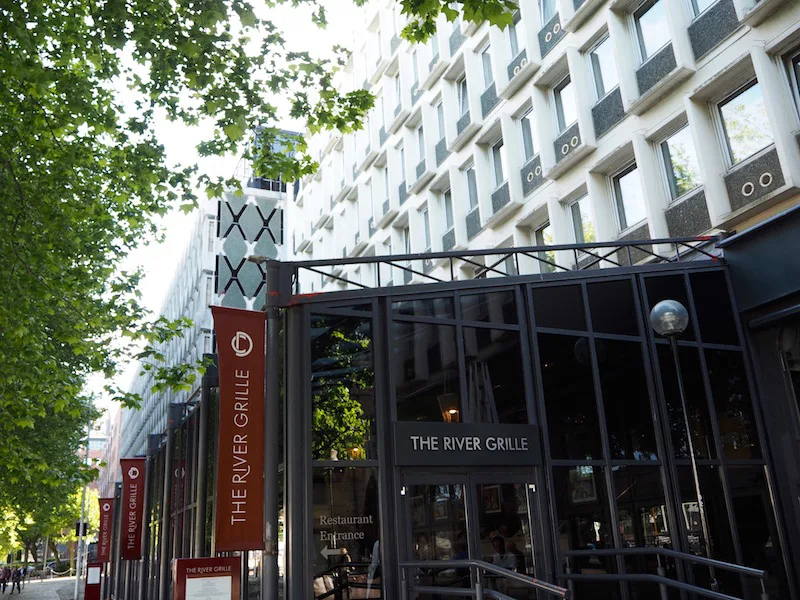 Thanks so much to The Bristol for hosting me for a night in exchange for my honest review.