If you've got a spare 3 days in Los Angeles then today's post will be perfect for you! I recently visited LA on a whirlwind trip and packed as much in as I possibly could into my time there. Today's post is a full 3 day Los Angeles Itinerary, so if you're looking to spend 3 days in LA but you're not sure what to do while you're there, then read on.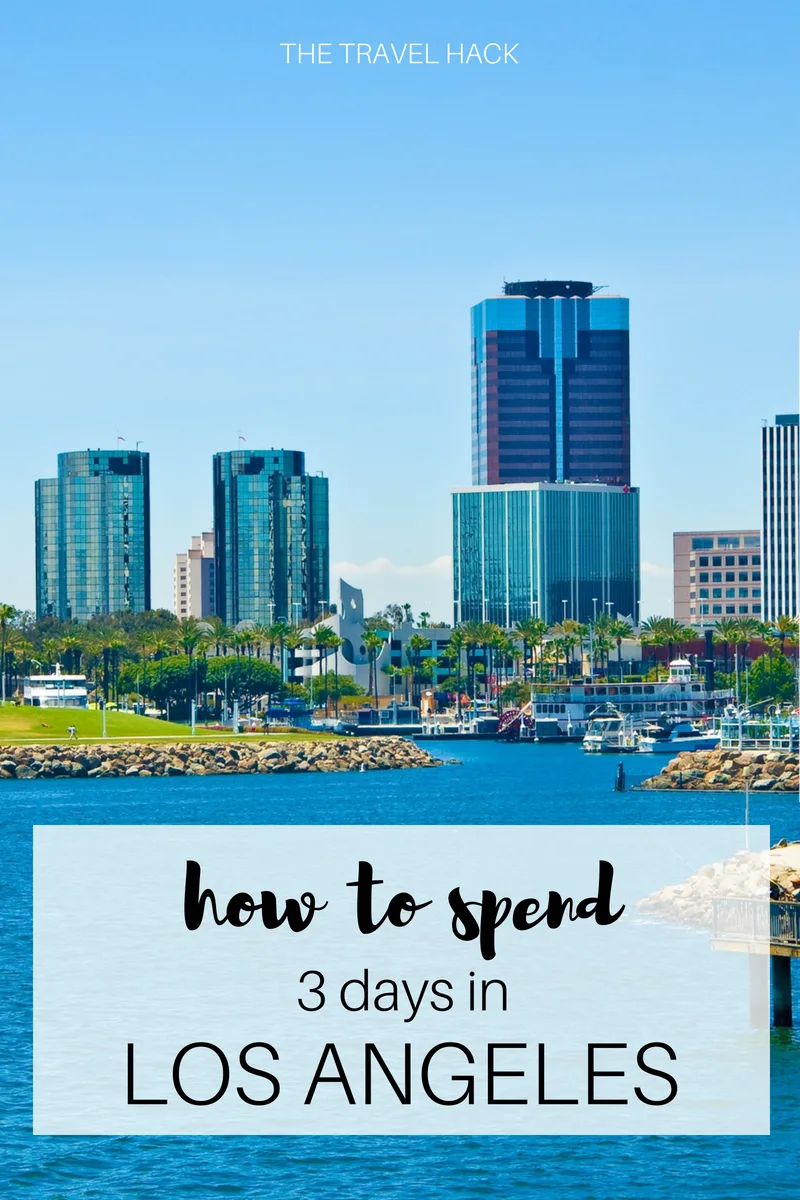 I've only ever passed through Los Angeles for a few hours at a time. Once, I slept on a windowsill at LAX airport, which was a night I'll never forget (but for all the wrong reasons). Years later, I had an 8-hour layover, which I spent eating In-n-Out and putting my hands inside the imprints on the pavement at Grauman's Chinese Theatre.
Just a few weeks ago, I had the chance to really check out Los Angeles for the first time, and I couldn't wait. But with just 72 hours to play with, how much could I actually see?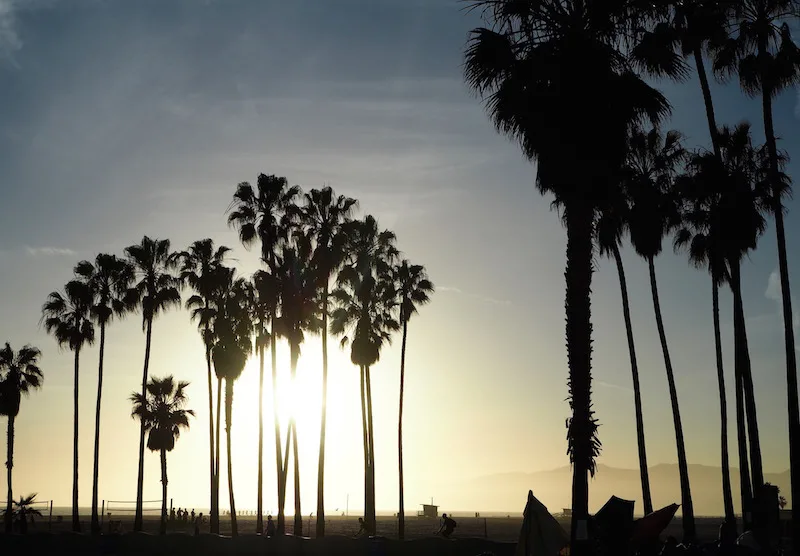 Follow my 3 days in Los Angeles itinerary to find out!
Getting there, where to stay, getting around
There are multiple flights each day from London direct to Los Angeles, with a flight time of around 11 hours. Check Skyscanner for the best deal on the dates you're travelling.
I stayed at the Millennium Biltmore, a 4.5 star hotel in Downtown Los Angeles with a Hollywood history. It's been used as a set for films and TV shows like Cruel Intentions, Ghostbusters and Mad Men.
In fact, when I was staying there they were filming the new season of Shooter which, despite my best efforts, did not result in me meeting Ryan Phillippe. Sigh. Rooms start from £129.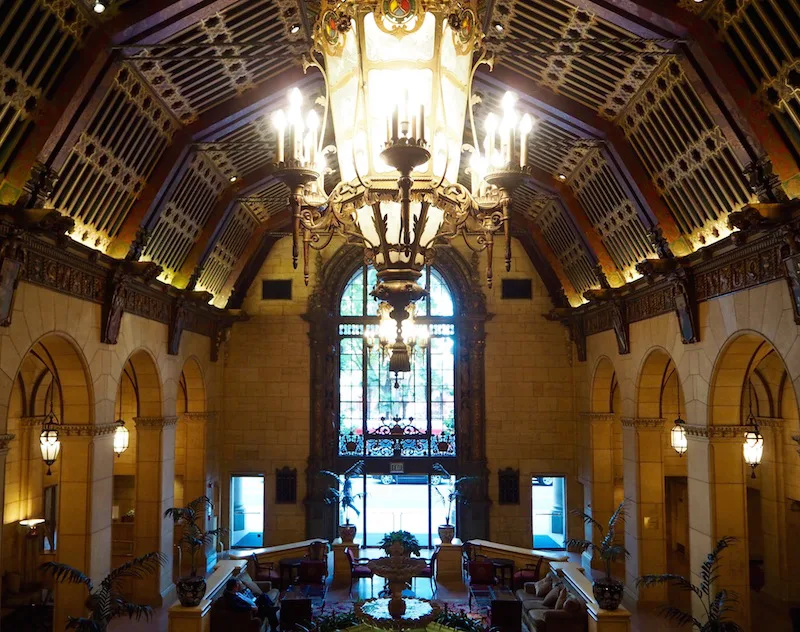 As for getting around, although there is some public transport available it's not really as safe or reliable as you might be used to in the UK. I'd recommend either renting a car or using Uber or Lyft to make your way around the city – they're cheap and they're everywhere, so it's a practical option when you want to get around the city.
3 days in Los Angeles Itinerary
Day 1 Afternoon
Venice Beach, Abbott Kinney & Santa Monica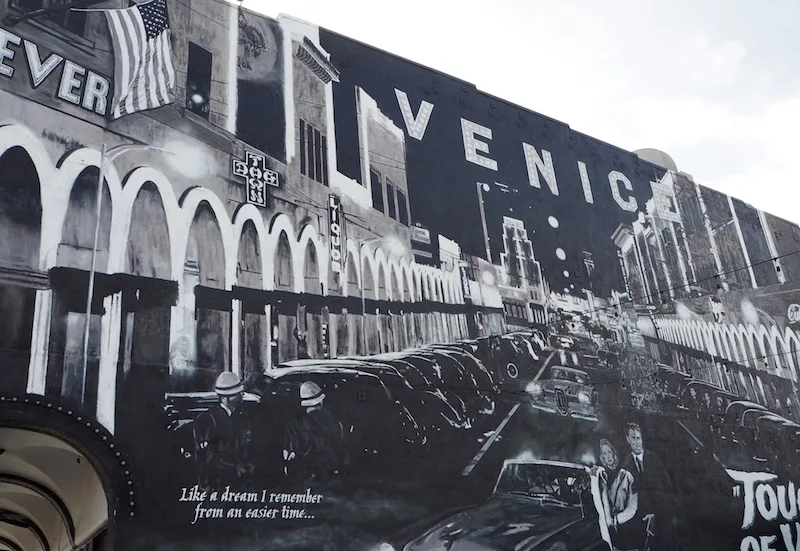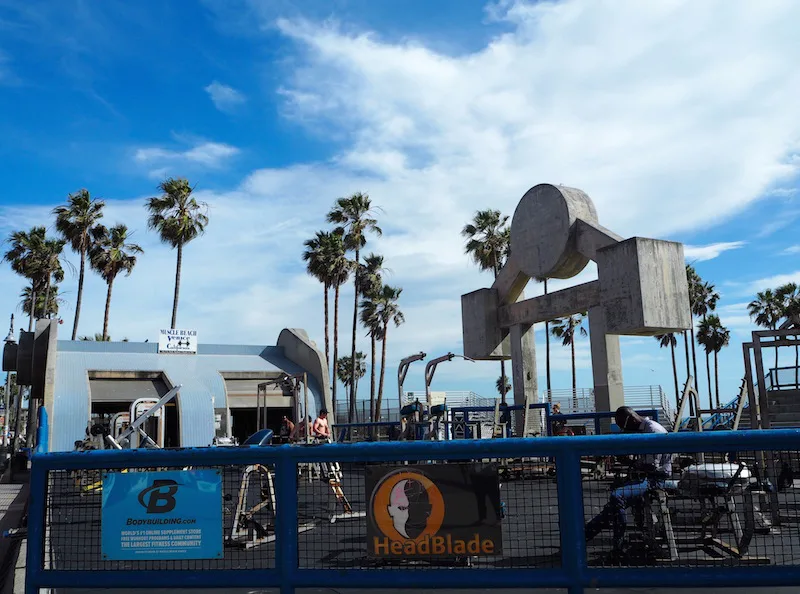 If Hollywood is the essence of all that is Los Angeles, then Venice Beach is the antithesis to all of that glitz and glamour.
The vibe here is bohemian, quirky and artistic, and you'll find street performers and vendors as well as athletes, skateboarders, tourists, and beachgoers.
You might feel as though you need to be on the go all the time if you're only in LA for 3 days but spend some time soaking up the sunshine and the atmosphere, checking out the gym where Arnold Schwarzenegger once worked out, and make sure you photograph the infamous hanging Venice sign.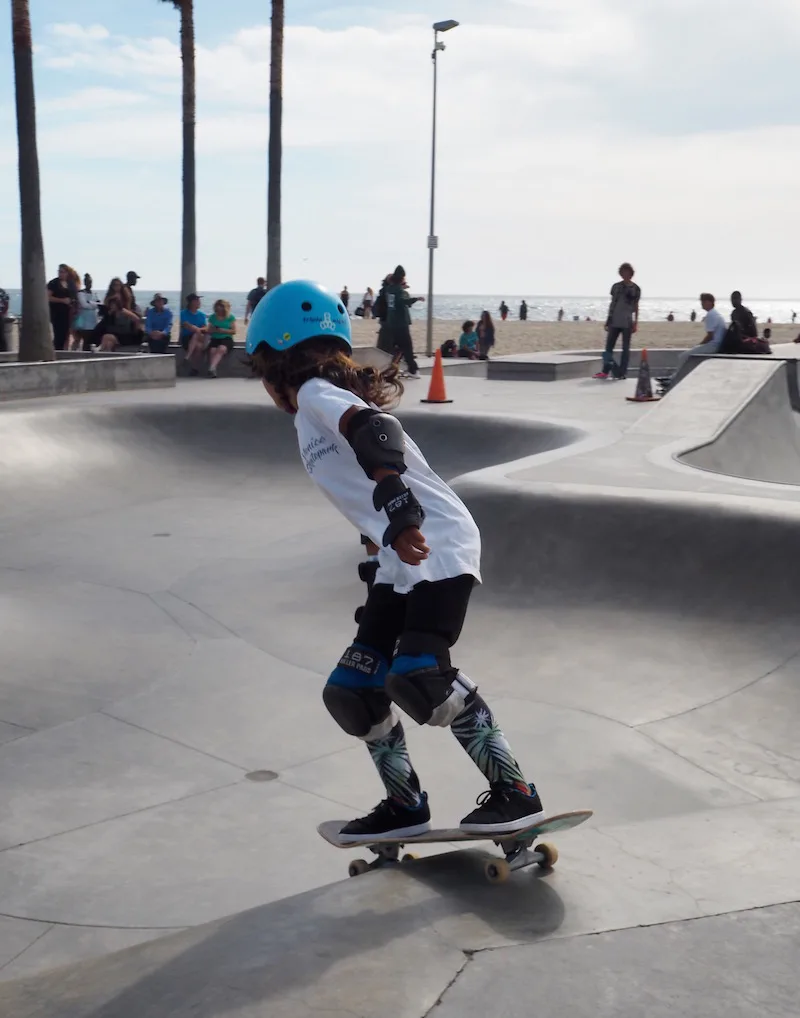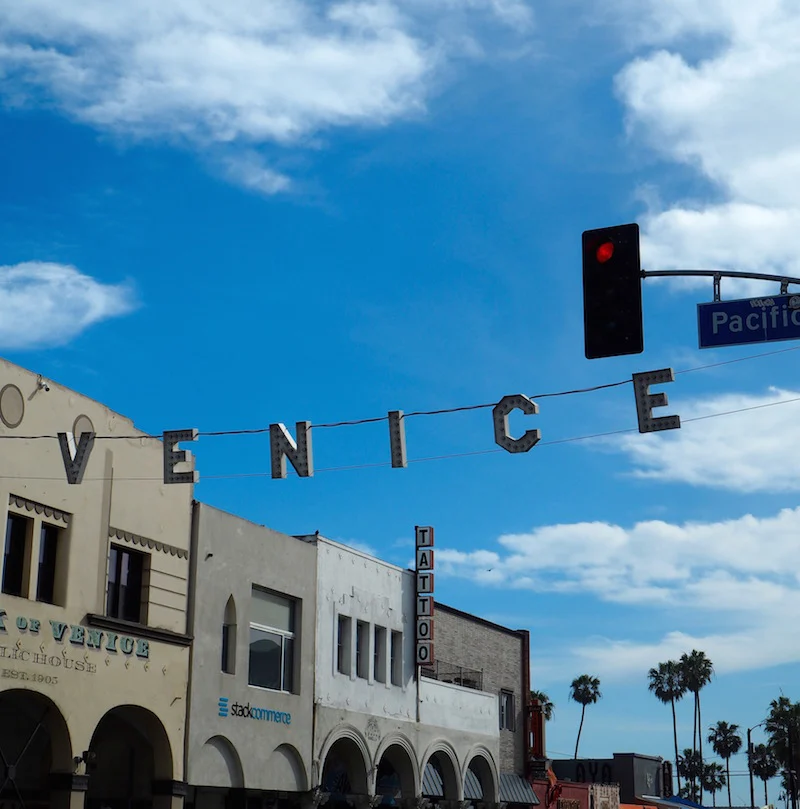 Stroll to Abbott Kinney, the hip street that's a favourite among the stars. Peruse designer boutiques (you'll even spot some familiar brands like Sweaty Betty), take photos in front of the brightly-coloured street art and pick up an uncommon souvenir or two to make your home feel a bit more Californian when you get back to England.
It's time to grab an early dinner (the timing is important – you'll thank me later) at Gjelina, one of Beyonce's favourite L.A. eateries. Book ahead if you can, or grab a spot at the bar in time for the dinner menu to start at 5:30pm. The food and drinks here are delicious – the menu is mostly centred around small plates rather than huge meals, but I planned to get dessert later anyway, so a small plate was perfect.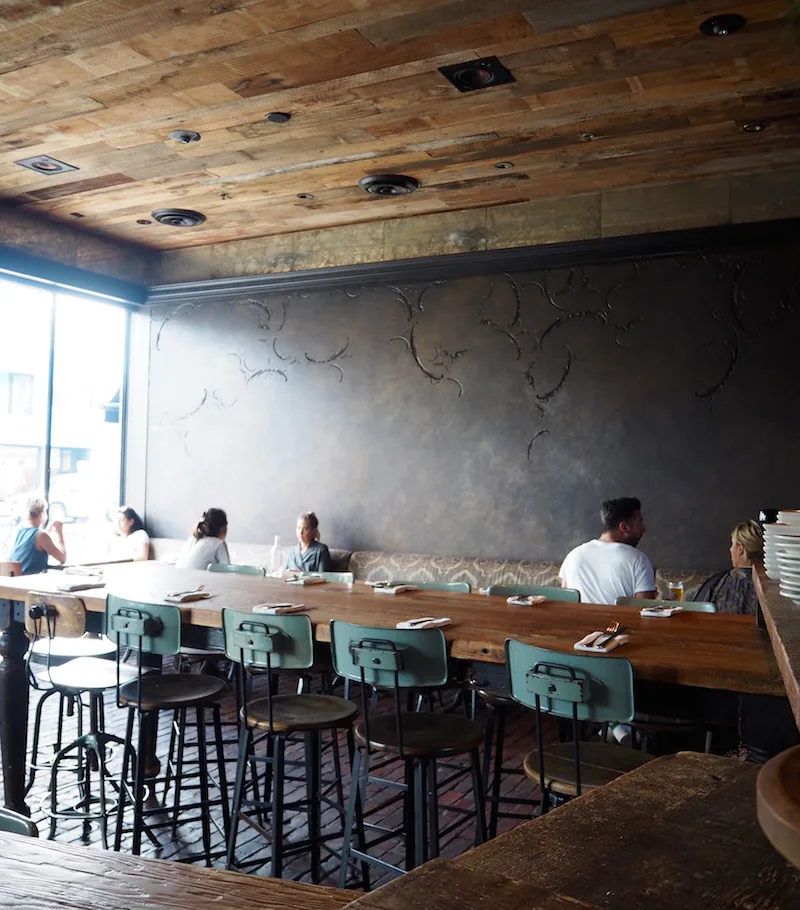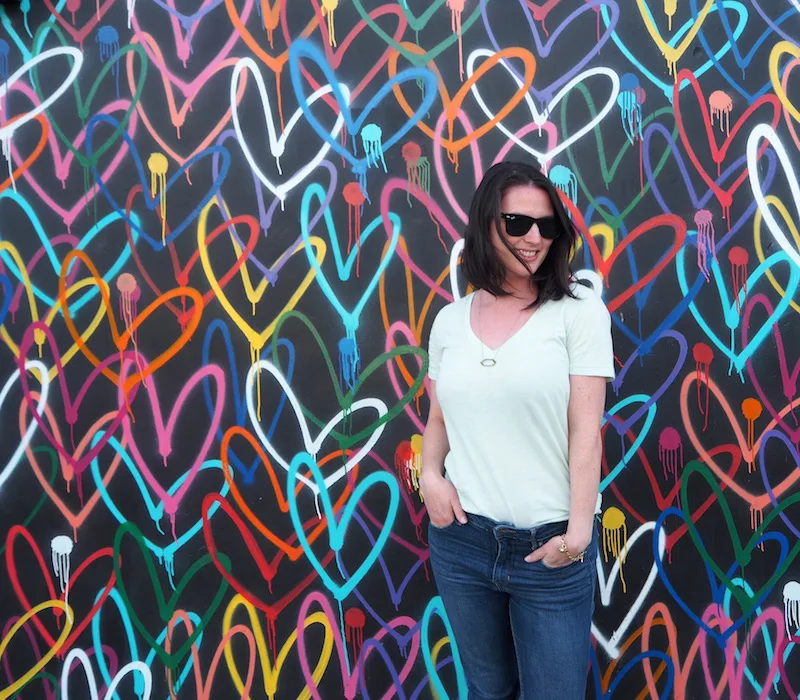 After dinner, walk back towards the beach and follow the boardwalk all the way along the golden, sandy stretch to Santa Monica. If you time it just right (which you'll want to if you've only got 3 days in LA), you'll arrive at sunset, which means you'll be greeted with views like this one.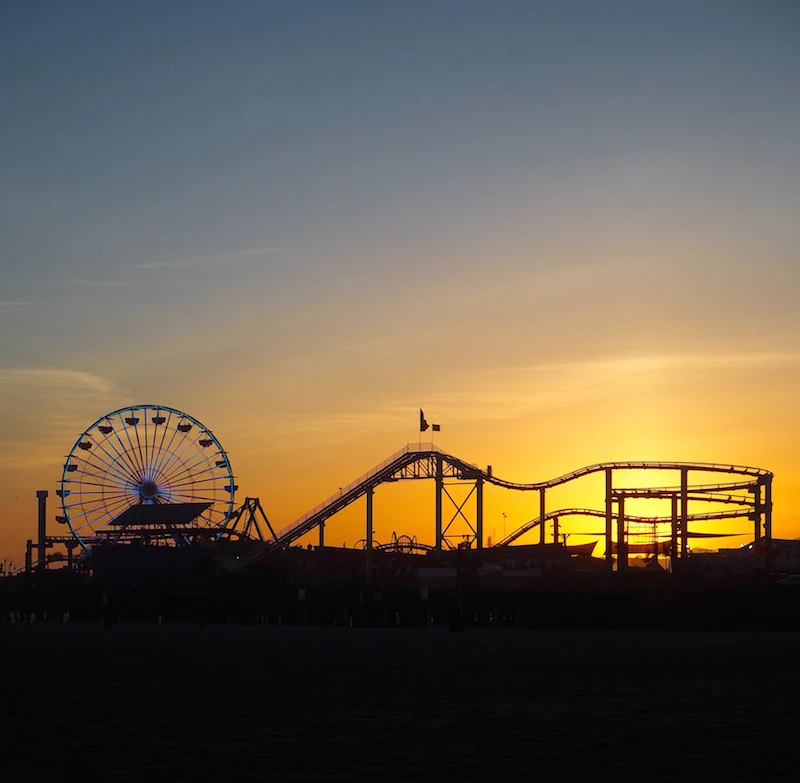 Explore the boardwalk, grab some candy or an ice cream and soak up the atmosphere of Santa Monica, while trying not to be too sad that you don't live in California. *sobs quietly into my cup of tea*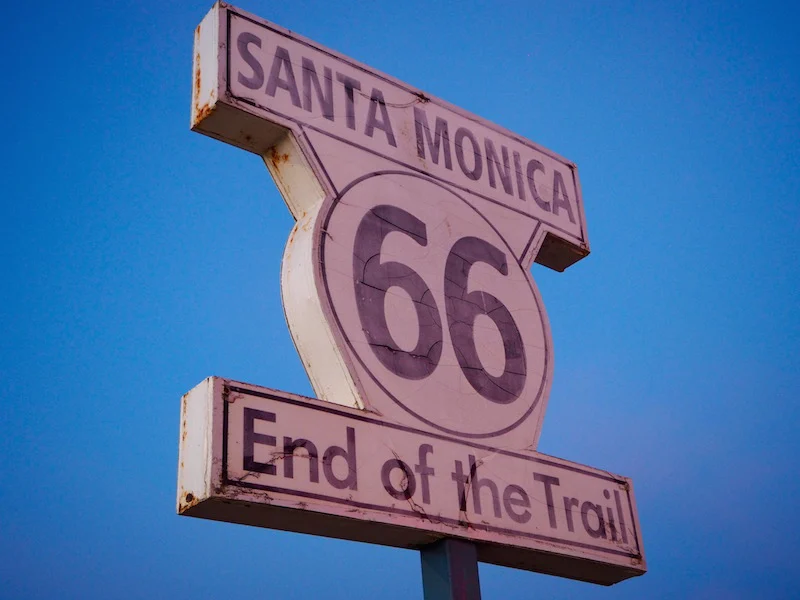 Day 2 in LA – Morning
Hollywood Hills Hike
After a cold brew from your nearest Starbucks (there seems to be one on every corner, don't worry), start your day up at Griffith Observatory, which you may recognise if you watched the recent musical La La Land.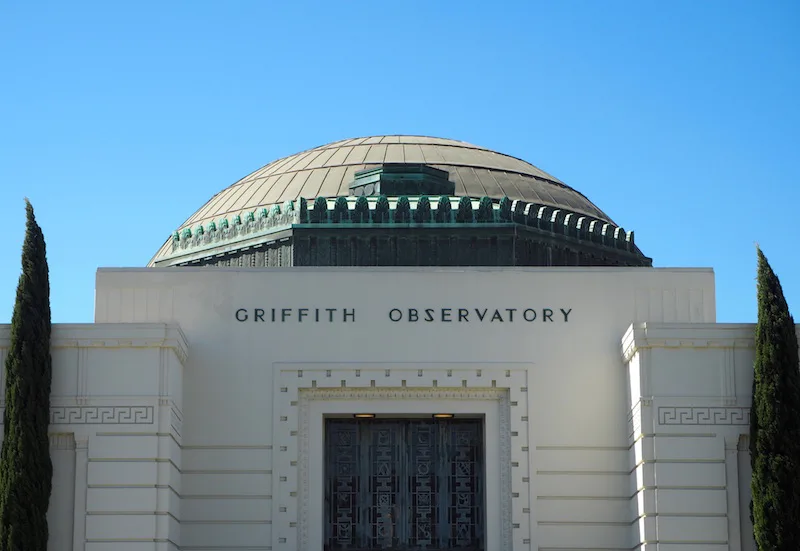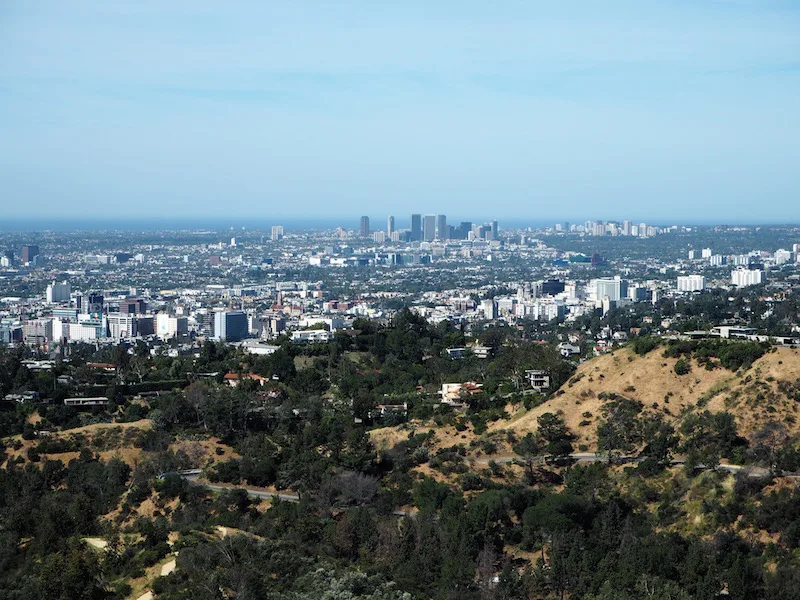 It doesn't open till midday (or 10am on weekends), but there's plenty to do before then so you won't ever find yourself searching for things to do during your 3 days in LA. Make sure you wear walking shoes and comfortable clothes, because at the back of the car park is a trail that leads into the hills. You can choose to do a short hike, like I did, to get a closer view of the famous Hollywood sign and a bird's eye view of downtown.
Or, if you'd rather spend a few hours on the trails, you can go all the way up to the sign itself. Just make sure you take plenty of water, and look out for rattlesnakes!
If you're travelling alone or would like to simplify your hike then you can easily book onto a tour like this 2 hour hike to the Hollywood sign and Griffith Park.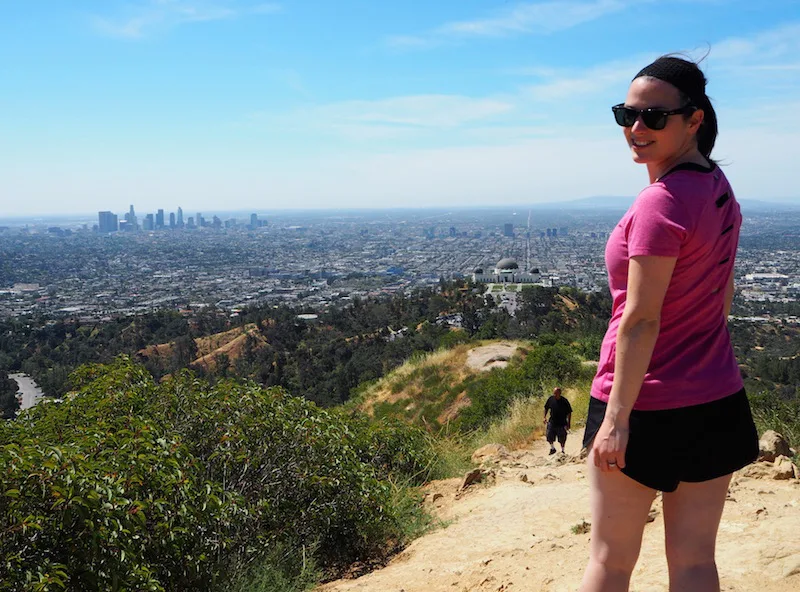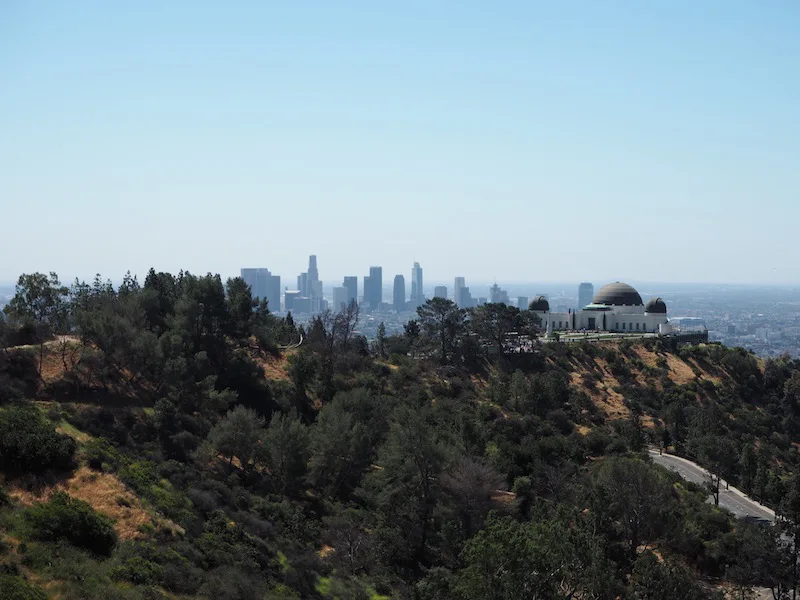 Before heading back down the hill, spend some time in the observatory to recreate Sebastian and Mia's magical date (or, you know, to learn about stars).
Day 2 Afternoon: West Hollywood
West Hollywood is one of Los Angeles' trendiest areas, and is home to the famous Sunset Boulevard, Chateau Marmont and a bunch of homes so extravagant they'll make your jaw drop. Spend some time exploring one of the wealthiest areas of the city, and window shop for clothing that costs more than my rent. If you don't know what you're looking for, you can hop on a celebrity homes tour to have a guide show you these beautiful homes!
Back in Downtown Los Angeles, where the prices won't give you a heart attack, grab a bite at one of the many trendy food stalls in Grand Central Market. I recommend the brisket at Horse Thief BBQ – it's almost as good as the real Texan deal.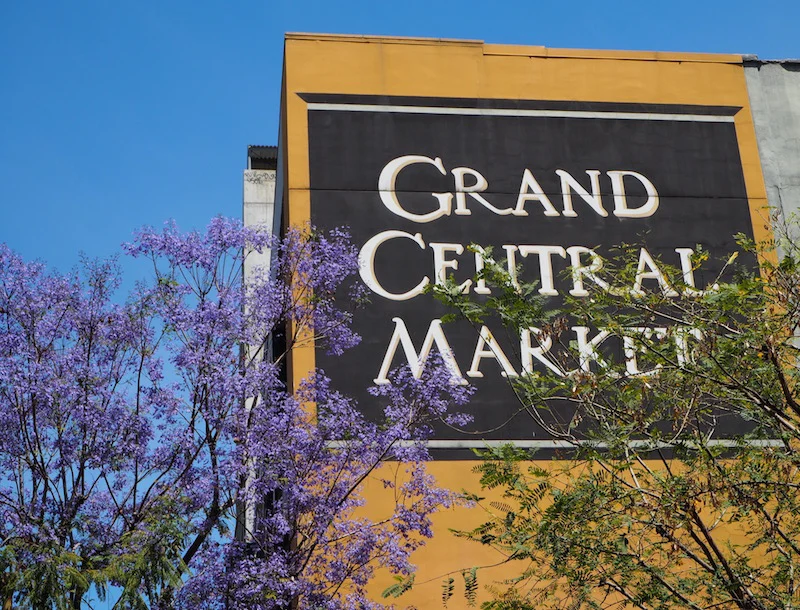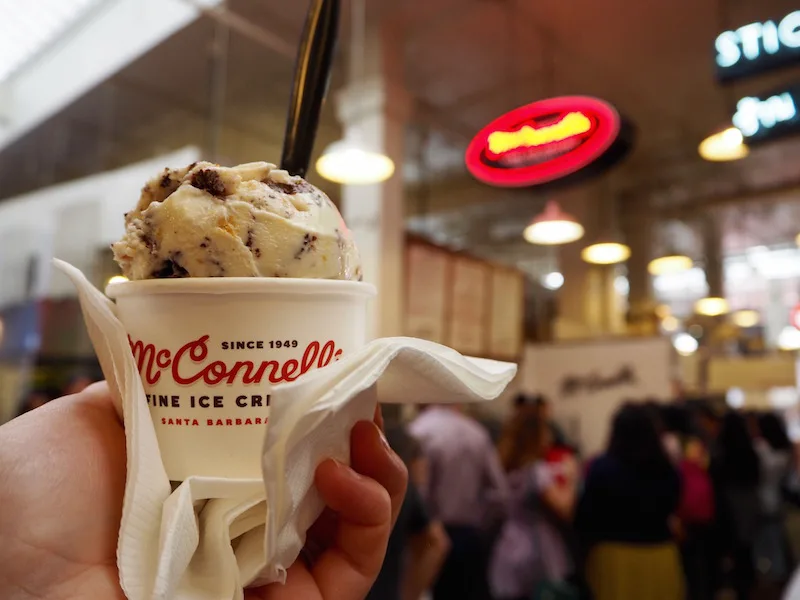 Head to one of the trendy rooftop bars in the city for a chic drink with a great view. The Ace Hotel and Standard Hotel are firm favourites among locals and tourists alike, so they are definitely worth visiting even if you've only got 3 days in LA.
Day 3 (All Day): Universal Studios Hollywood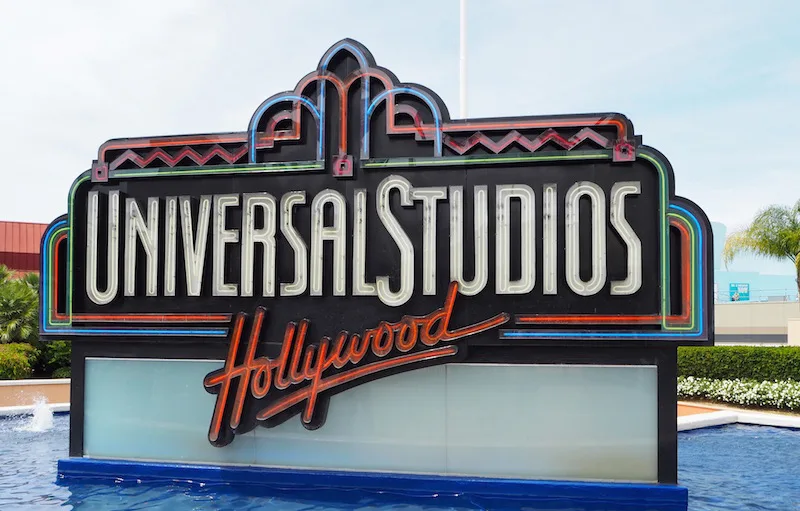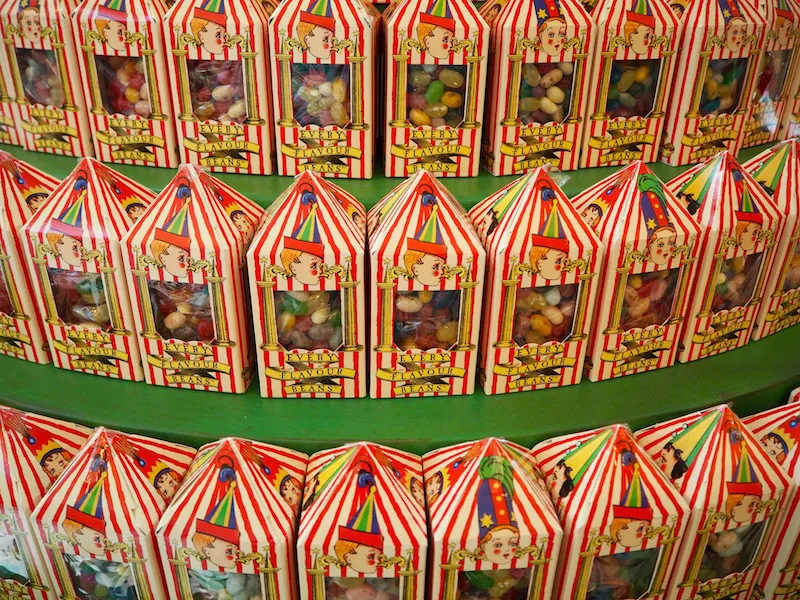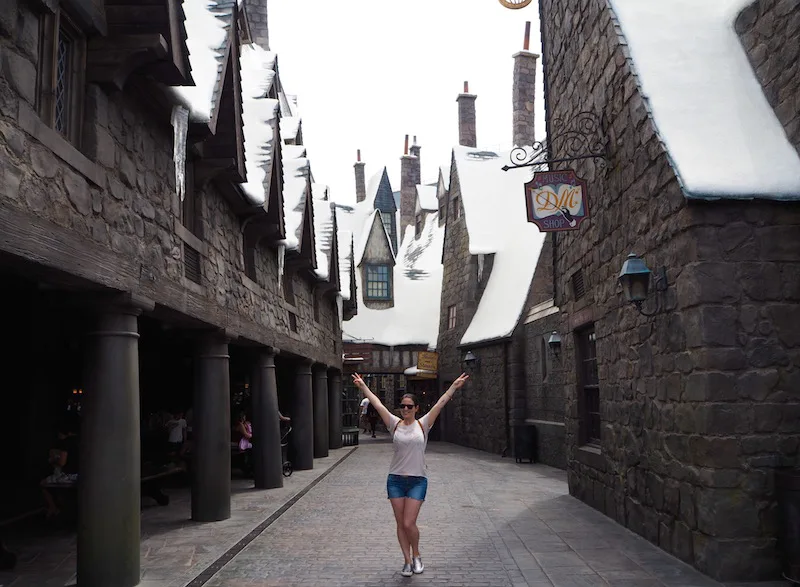 This is not one you want to miss during your 3 days in LA so, clear your schedule for the day – it's Universal Studios time!
From taking a tour of the real, fully operational filming studios and sets, to drinking butterbeer in Hogsmeade and Duff's in Moe's Tavern, Universal Studios is an unforgettable immersion into your favourite films.
There are rides, shows, shops, restaurants, performers and experiences (like The Walking Dead) that will leave you giggling and trembling in equal measures.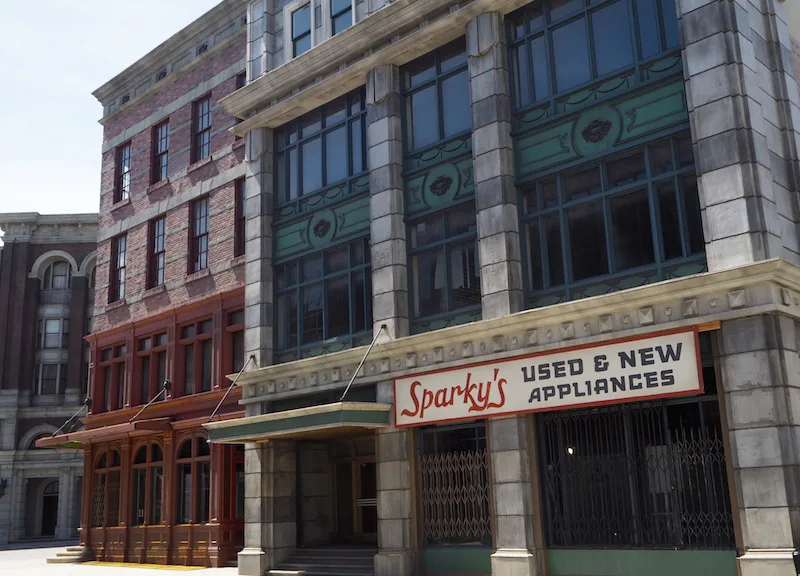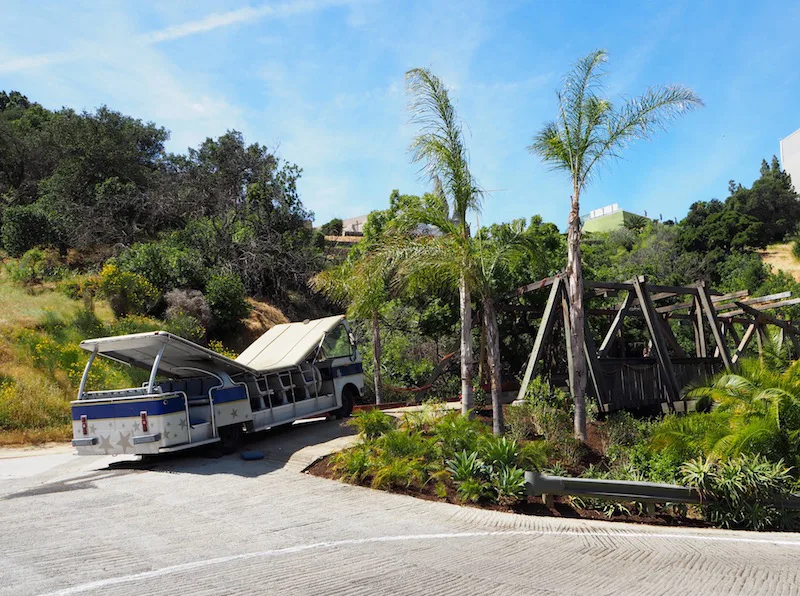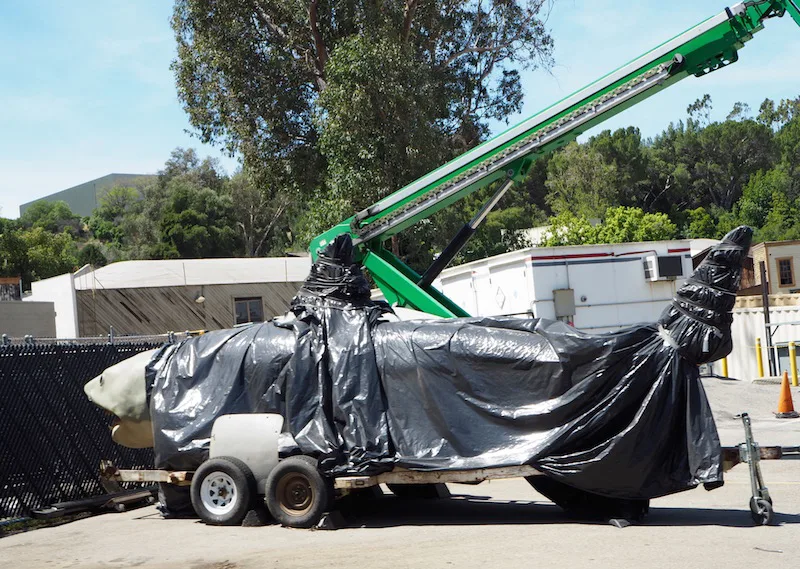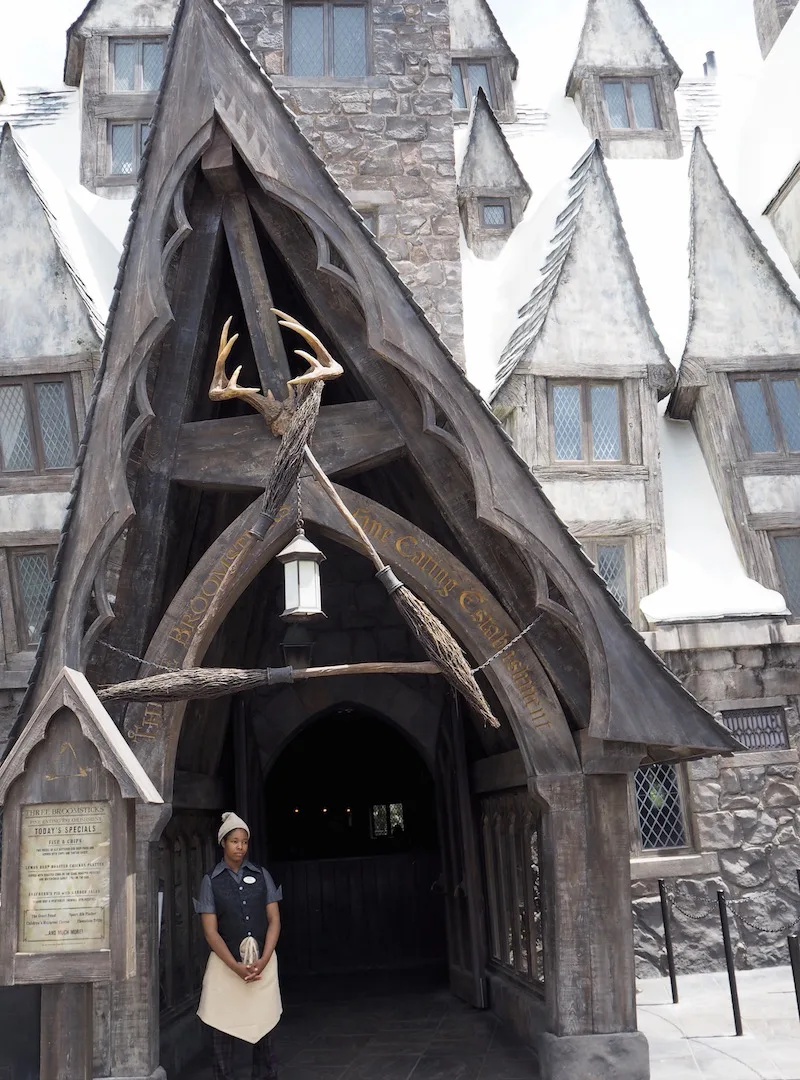 Whether you have kids or not, you need to visit Universal Studios while you're in Los Angeles. Leave your whole day free for this because once you're there, you'll never want to leave!
Eat lunch in the park (I recommend the Three Broomsticks for a magical meal) and then grab dinner in Universal CityWalk, the mall right next to the amusement park that's a bit calmer than the restaurants inside. The shrimp and grits at Karl Strauss is pretty amazing, and they have a huge range of craft beers to choose from, which is exactly what you'll feel like after a hot day of theme park fun.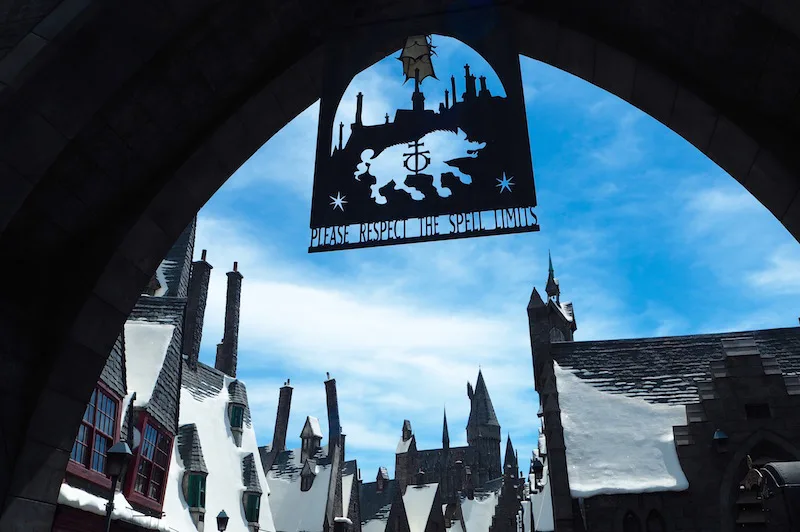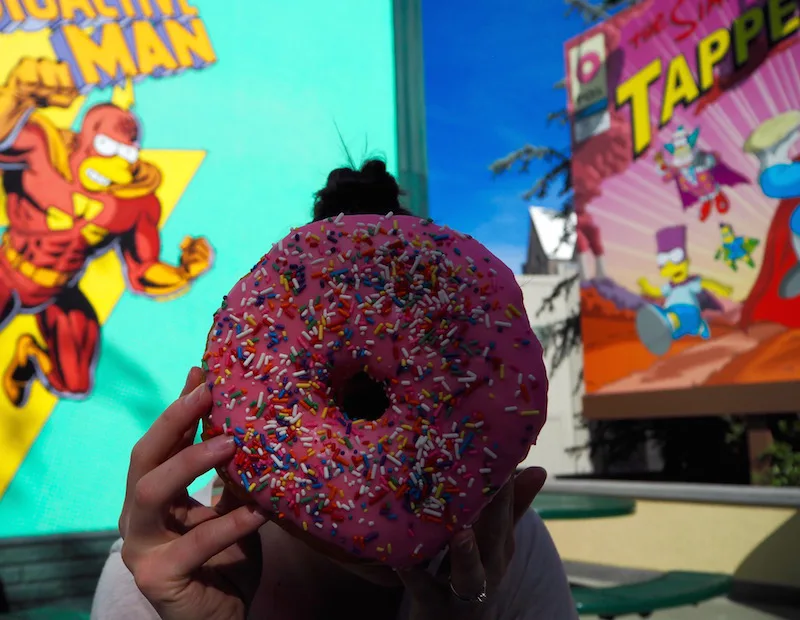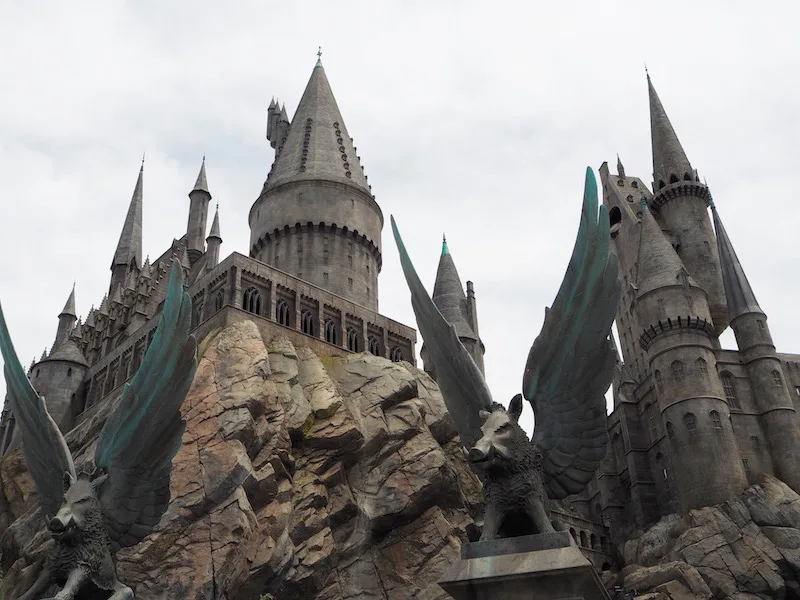 Day 4 (Before you head home from your 3 days in LA): Morning
Brunch and Beach
If you don't mind waiting in line, get yourself back down to Grand Central Market for breakfast at the eye-catchingly named Eggslut. The queue might stretch around the block, but the gourmet egg sandwiches are apparently well worth it.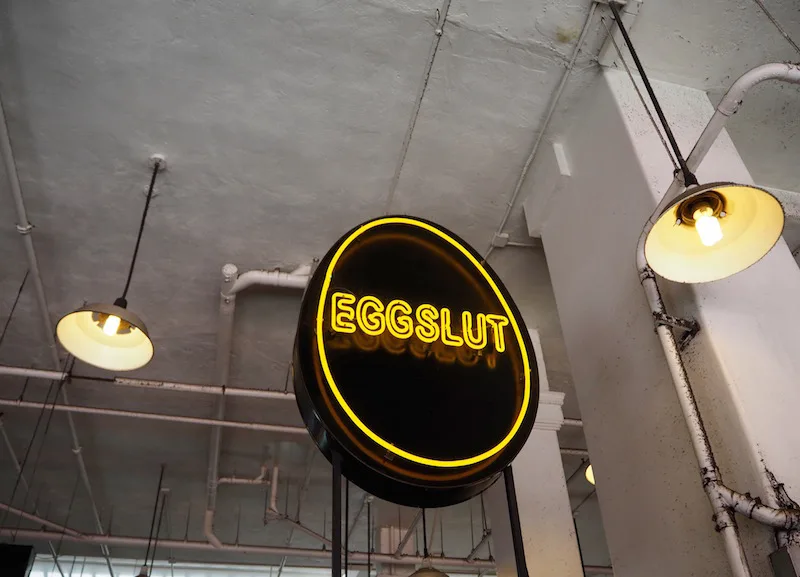 If, like me, you want to steer away from all things British (including queues) on holiday, walk down the block to Perch. Brave the rather perilous elevators to arrive at a breezy, eclectic rooftop bar and lounge. The food here is hearty and the views are fab, so grab a mimosa and get your L.A. brunch on.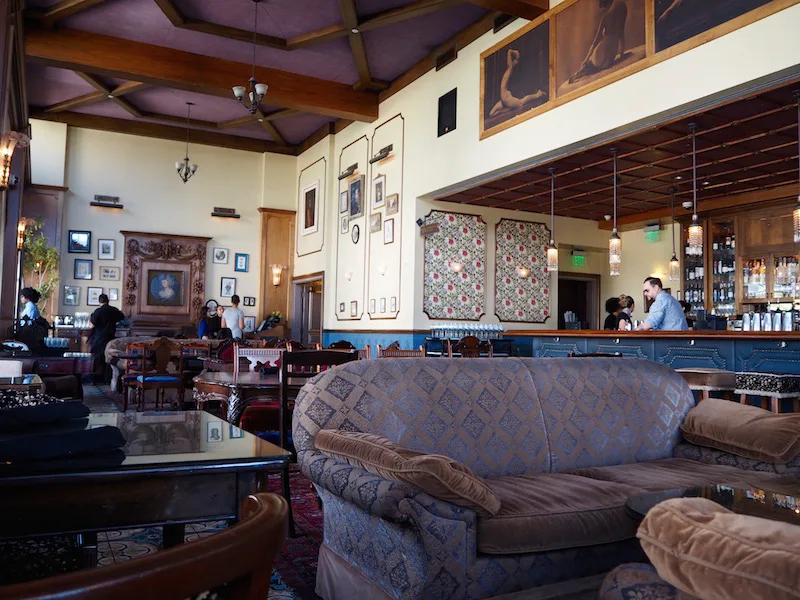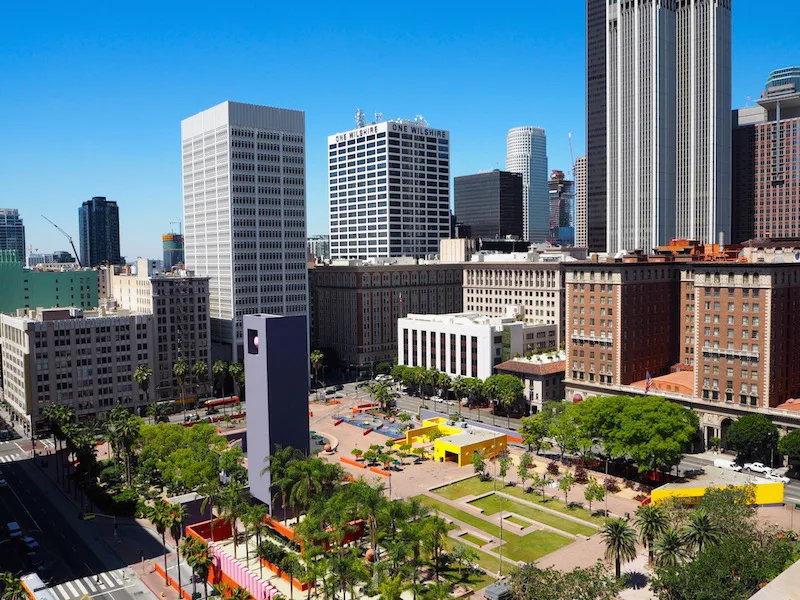 If you've got time before you head home from your 3 days in LA then for your final stop, drive (or Uber) to Manhattan Beach, the perfect place for a pre-flight stroll and lunch (if you're still hungry after that brunch). Snack on flavour-packed bites at Manhattan Beach Post, then stretch your legs on the pier, getting one last glimpse of the wide blue expanse of Pacific Ocean stretching before you.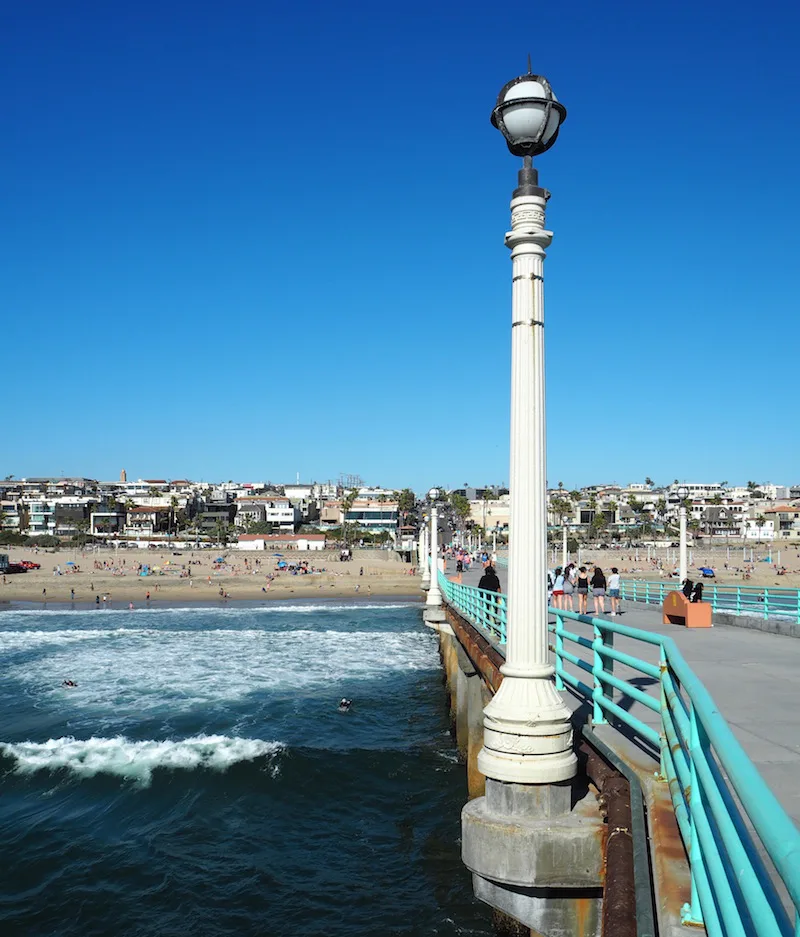 Extending your Los Angeles itinerary
Of course, 3 days in Los Angeles is not enough time to see everything in and around LA. As with most destinations, you want more time to really get under its skin, and to discover all that there is to see and do. If you do have more time, get out of L.A. and explore some of the surrounding areas. I highly recommend Newport Beach, and wrote this guide so you can make the most of your visit there too!
Planning to spend 3 days in LA? Pin this post and save it for later!