"Oooh a country house. That sounds fancy."
My mum and I were searching through the trivago App looking for somewhere to stay for the following night. We were half way through our trivago App Family Challenge whereby trivago had challenged us to use their new app to find family-friendly hotels. We were in North Wales and spent our first night in Portmeirion. We'd loved our time in Portmeirion so our second hotel had a lot to live up to.
The second part of our challenge was not only to find a family-friendly hotel, but to book it at the very last minute. I must admit, I was panicking about leaving our booking until the evening before as I'm much fussier about where I stay when I'm travelling with George.
Luckily, I needn't have panicked and we found the perfect place at Bron Eifion Country House and quickly got it booked.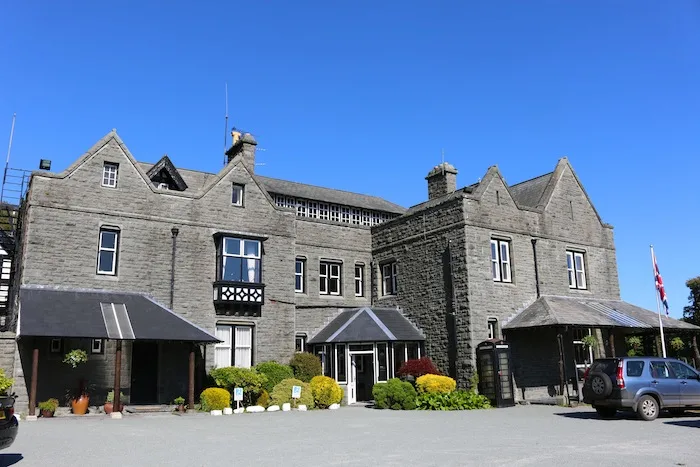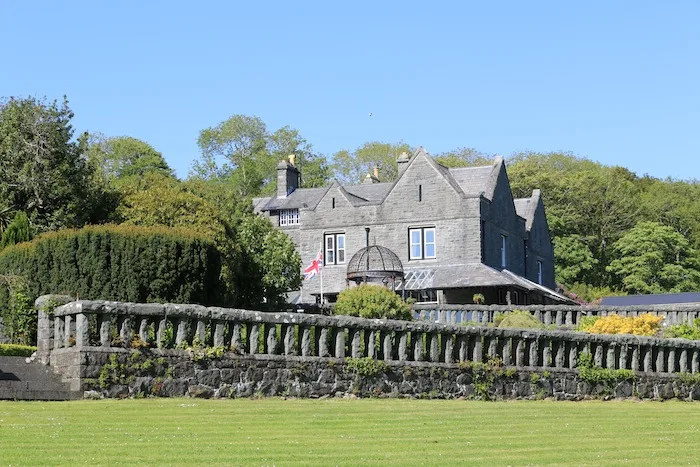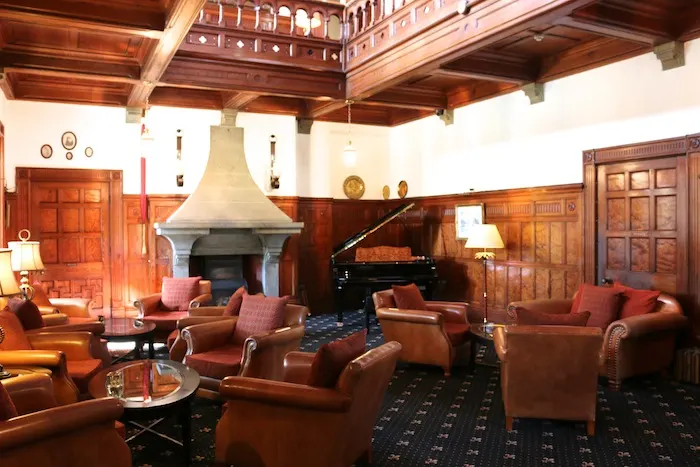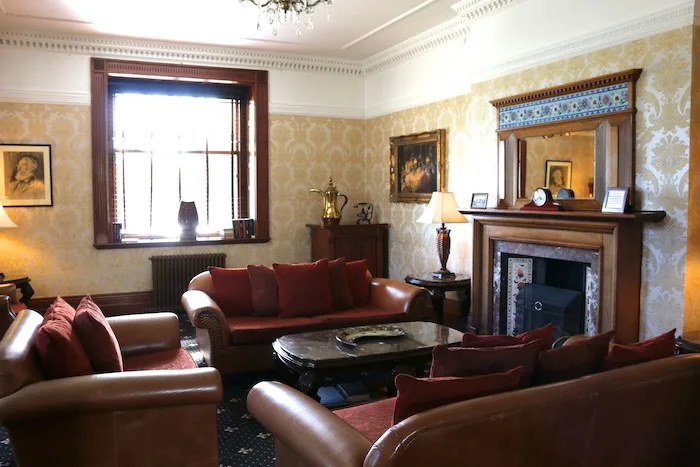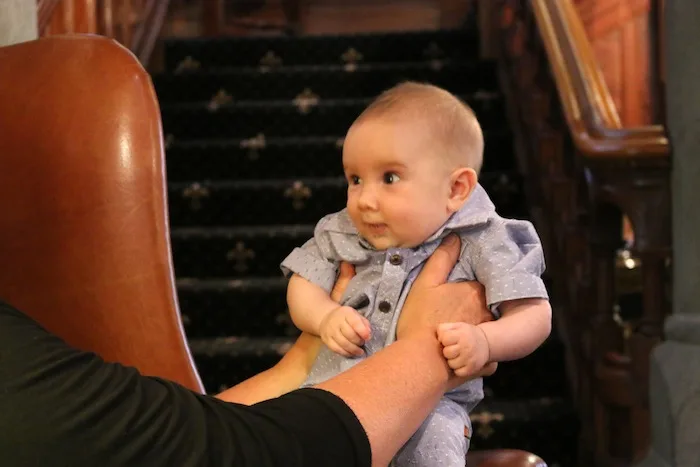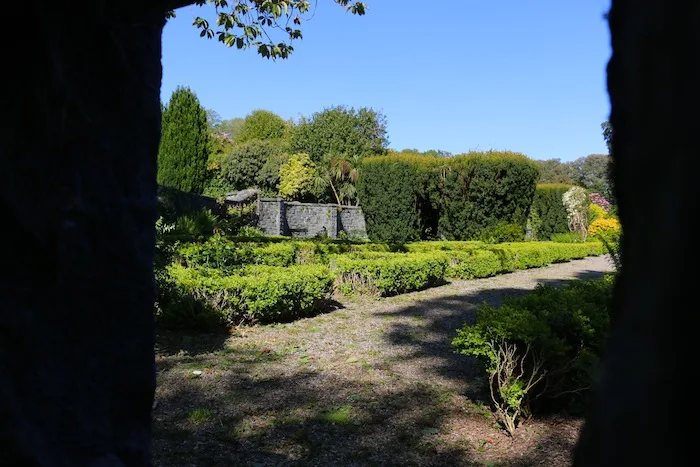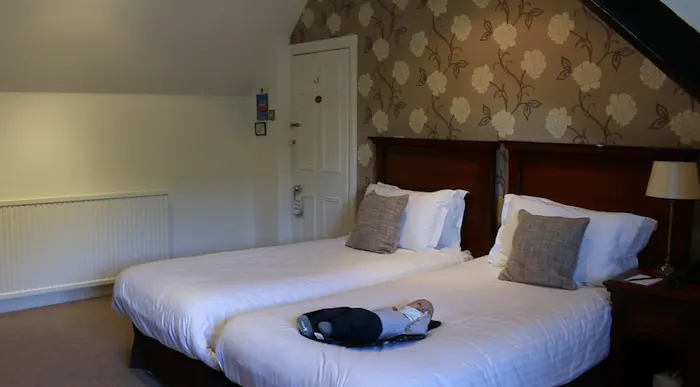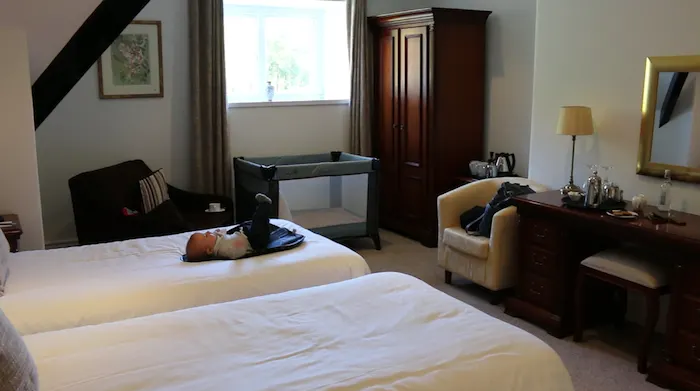 Bron Eifion Country House is a 4-star hotel in Criccieth, North Wales. It has a Visit Wales Gold Award and ranks as one of the top 200 hotels in UK and Ireland. It was just 25 minutes from our previous hotel in Portmeirion and we managed to get a large twin room with plenty of space for George's cot.
The building was constructed in 1883 so it's filled with gorgeous charm and character. It was the kind of place where I felt like I should be drinking whiskey and smoking cigars in the drawing room. Only it was far too sunny for that so we opted for G&Ts in the sunshine. The staff were friendly, the reception areas were grand and the gardens were beautiful. But when staying at Bron Eifion it's the surrounding area that's the main attraction. And what a beautiful area it is.
It's a 20 minute walk to Criccieth where there's the stunning beach and Criccieth Castle. You're also really close to other gorgeous beaches like Pwllheli, Nefyn, Abersoch, Harlech and Porthmadog. You could honestly spend a week here and spend one day visiting a different beach. That would be an amazing holiday!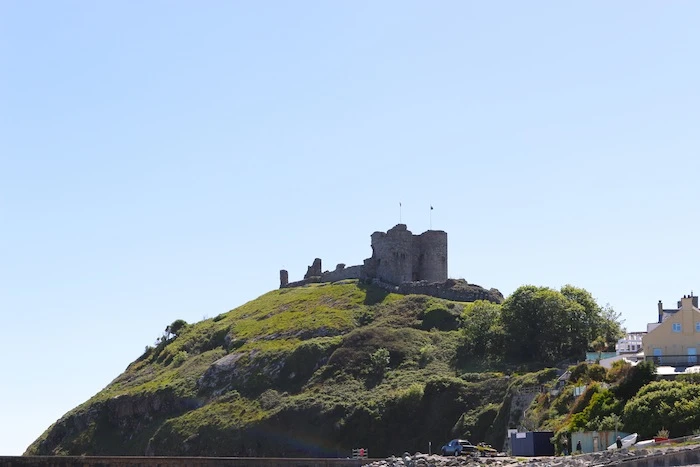 You can download the new trivago app using the buttons below.