Last month I had an incredible 5-night stay at Tregarthens Hotel on St Mary's island, the largest of the Isles of Scilly.
I was travelling with Sam and our four-month old son, George. We've stayed in a few hotels with George already but Tregarthens was the best by a million, trillion miles. (Yes, it was THAT good!)
Travelling with a baby is hard but when you're in a good hotel it can make everything so much easier. I hadn't even realised how much easier it can be until we stayed at Tregarthens.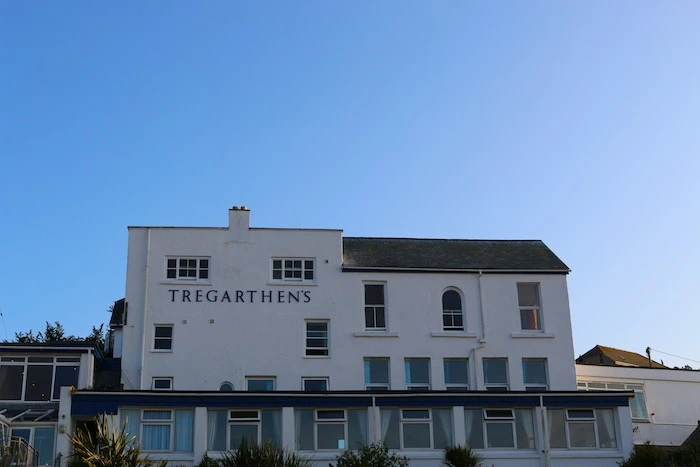 Here are just a few of the reasons why we loved it so much…
Baby equipment
I knew things were going to be good when the hotel emailed me with a list of baby goodies, gadgets and equipment. These things were all free for us to borrow and they also told us if there was anything we wanted that wasn't on the list, they'd happily buy it specially. How's that for service!?
The list included everything from a moses basket to a cot, different types of baby bedding, a room thermometer/nightlight, a baby monitor, different types of baby baths, bottle warmers, different types of sterlisers, bouncers, rockers, changing mats, baby carriers, changing bags, strollers, harnesses and travel bottle warmers. Seriously, these guys have got it covered. Everything we borrowed was in perfect condition (some things were even brand new!) and it made travelling so much easier as we didn't need to bring all this stuff with us.
We did bring our own pushchair but I wish we'd left it at home. We mostly carried George in his baby carrier so we should have borrowed one of Tregarthen's strollers for the handful of times we needed it.
Note: You can travel even lighter by leaving all the nappies, wipes, formula and baby food at home because the co-op in the village stocks everything you need.
Super friendly staff
Not just friendly. I'm talking super friendly. Within a few hours at Tregarthens, all the staff knew George's name. They were cooing over him and making him giggle and always checking we had everything he needed. I didn't just feel like this was a baby-friendly hotel, I felt like George was a VIP.
The garden suite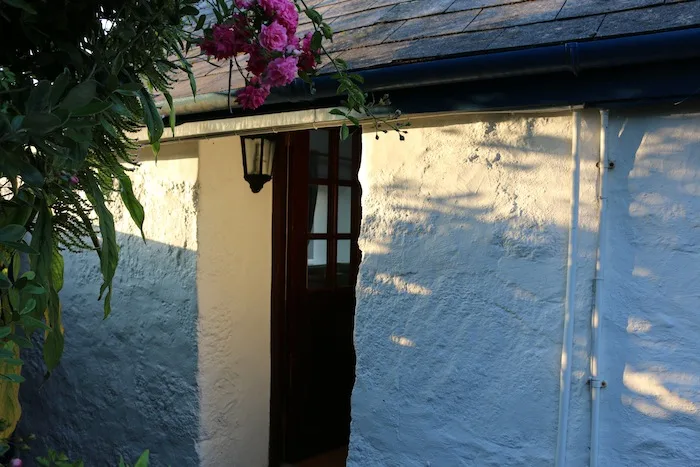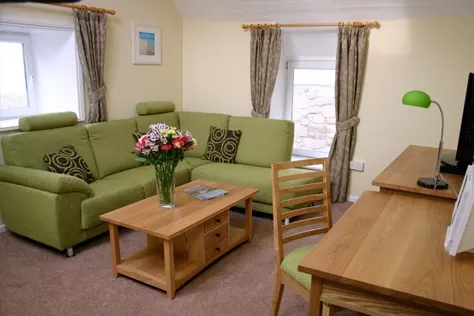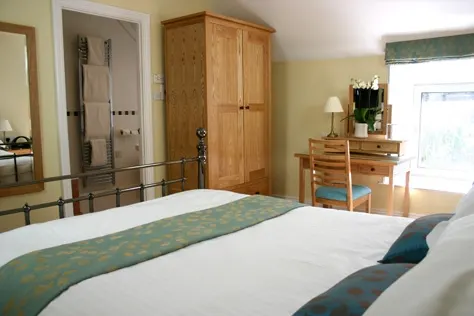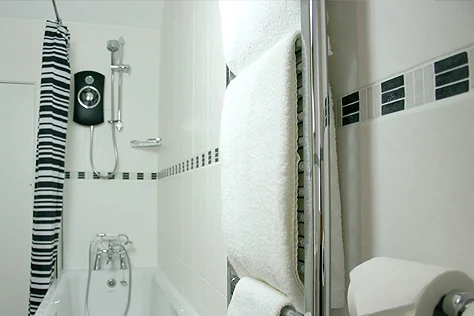 We were lucky enough to have this gorgeous Port Light Garden Suite at Tregarthens and it was the best. It was spacious and comfortable with plenty of room in the bedroom for George's cot. It also has a separate living room so we could put George to bed and sit in the living room without waking him up.
But the best thing about our suite was its garden location. It's detached from the actual hotel and located down a few steps from the garden. It was surrounded by flowers, trees and bushes so it was very private but it was possible to sit in the garden at a table near the bedroom window. This meant we could put George to bed, open the bedroom window and sit outside where we'd be able to hear him if he woke up.
This was perfect and each evening we were the only guests enjoying our gorgeous meals in the garden with views out to sea.
Note: Even on the hottest sunniest night, not many people sat in the lower section of the garden so you can't hear anyone in the garden from the room.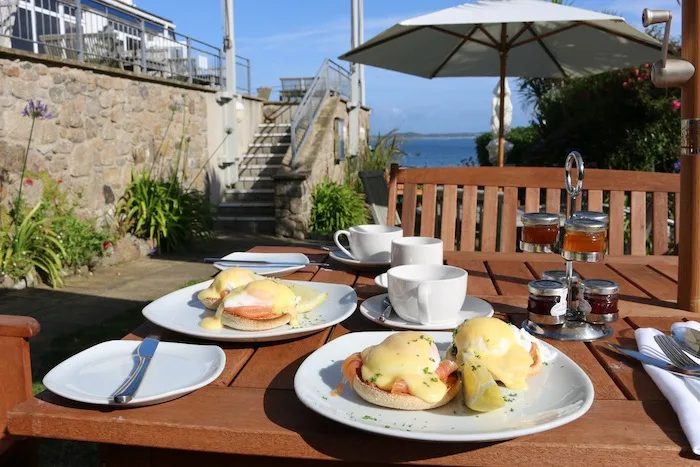 Breakfast in the garden
Room service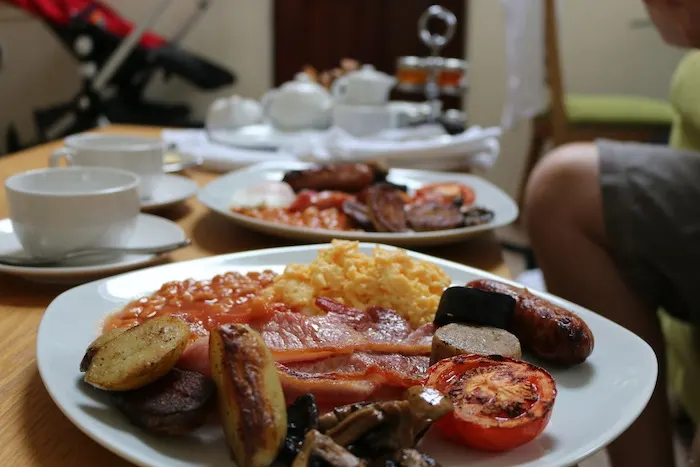 Meal-times can be tricky when you have a baby at a hotel – especially if you have a baby like George who wants your constant attention.
That's why we mostly opted for room service while we were at Tregarthens whenever the weather wasn't warm enough to sit outside. Breakfast in our living room while George played in his jungle gym was much nicer than trying to keep him quiet in the restaurant.
Helping you plan your trip
The staff at Tregarthens were great at helping us to plan our stay on the Isles of Scilly. They phoned a week before we left to see what kinds of activates we wanted to do and got everything booked for us. They emailed over a great guide to help us choose but also ran through all the best things to see and do.
This took the stress and the hassle out of planning and booking as I knew everything was handled for us.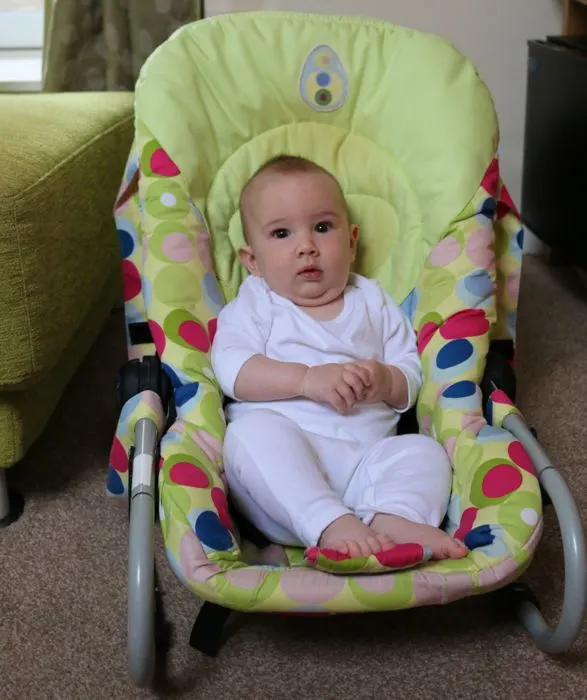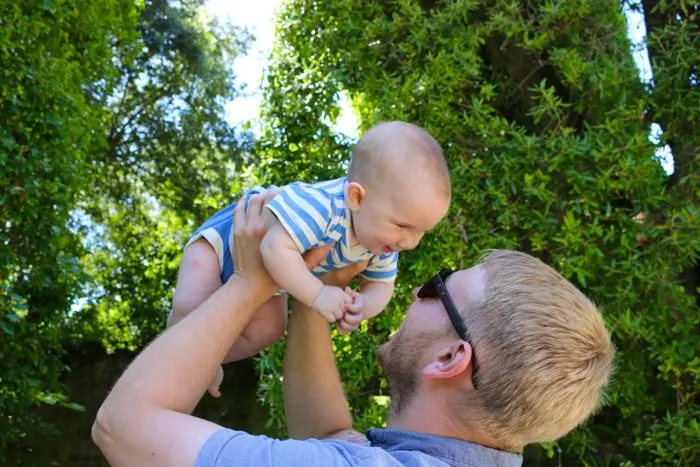 As you can tell, we LOVED our time at Tregarthens. I'd also like to say a massive thanks to the staff at Tregarthens as we left George's best baby-grow at the hotel and they posted it home for us before we even realised it was missing.
Read More: 53 photogenic reasons to fall in love with the Isles of Scilly