Barcelona is full of hotels, so it makes sense to go for one that's going to give you a memorable experience. And that's where Barceló Raval comes into play.
It's a four-star hotel with unique décor, a rooftop bar and pool, and techie extras. Yep, this place is worth a visit for something out of the ordinary. I visited last weekend and wasn't prepared for what awaited me…
Glamourous Space-Age
The lobby screams contemporary glamour. From floor to ceiling there's something to look at; fuchsia pod seats, oversized lampshades, big Macs (the Apple kind, not the McDonald variety!), and shiny white tables. Oh and that's without mentioning the kitty, horse and pig.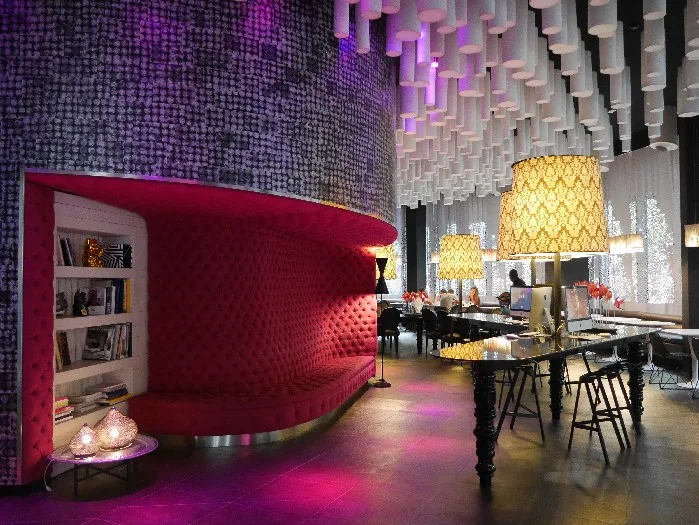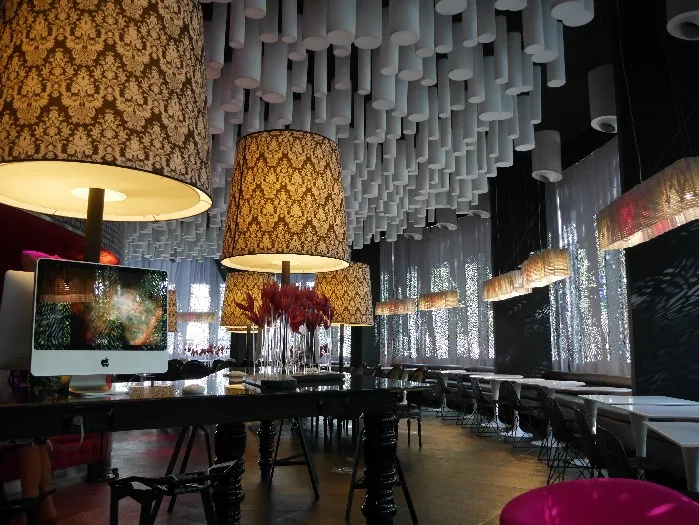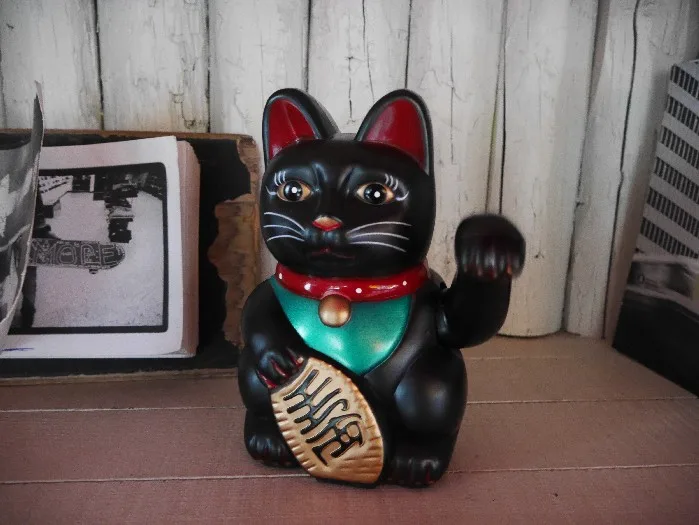 The bedrooms are a short lift ride away. I stayed in a deluxe double, but it looked more like a spaceship than your regular bedroom! It was 10pm and the blackout curtains were drawn. Dressed in subtle blue lighting the room felt modern and cool (and a little surreal).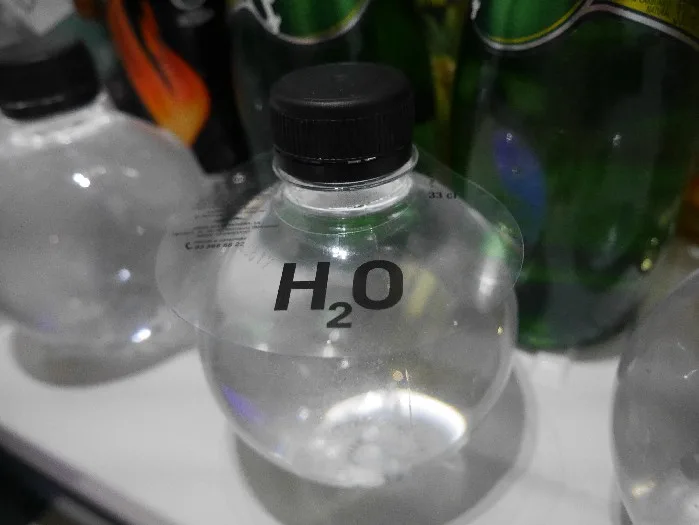 In the morning we pressed the button to open the curtains so that we could check our pad for the weekend. It was no longer space-age blue, but a refreshing shade of lime green! The Nespresso machine and complimentary pods were welcomed and we shunned the choice of air freshener sprays (I'm not joking!) for the delicious smell of coffee.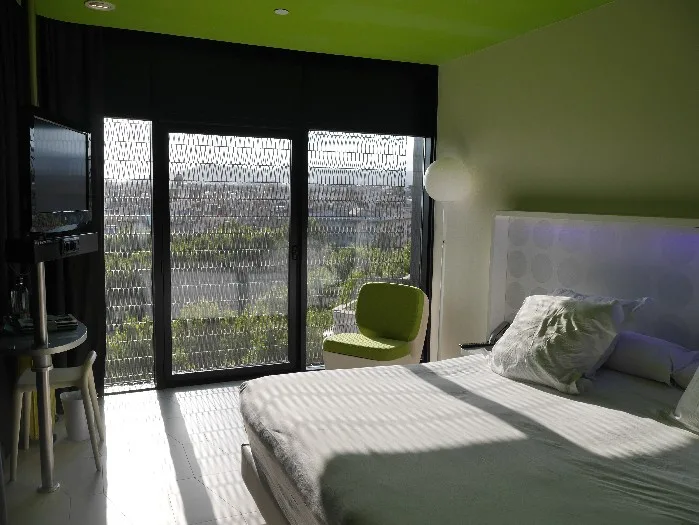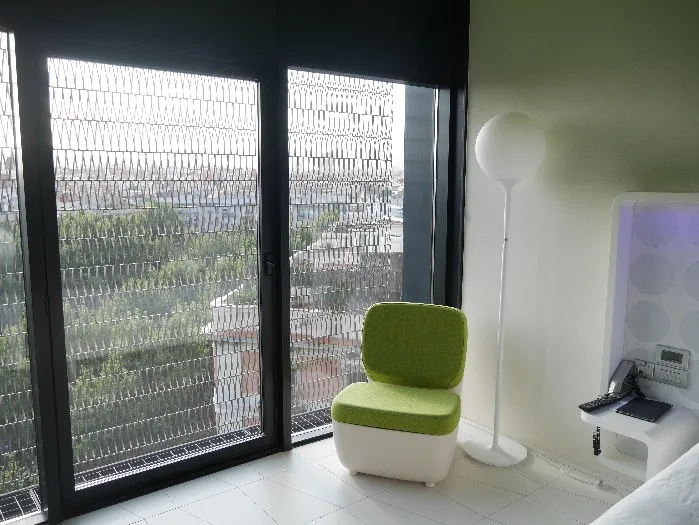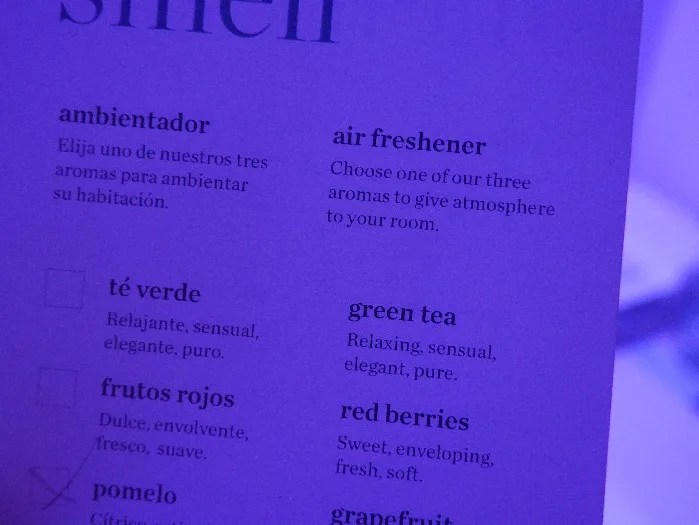 I guess it's worth pointing out that the shower cubicle is made of glass and whilst some bits are frosted, if you're not that close to whoever you're travelling with you might want to ask them to head down to breakfast so you can shower!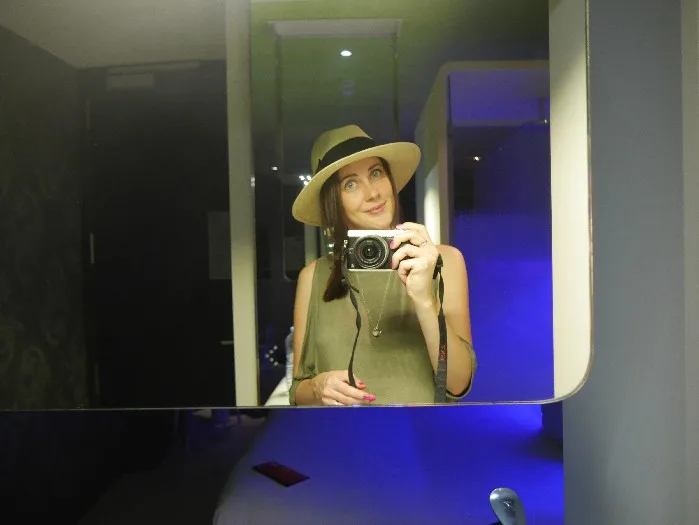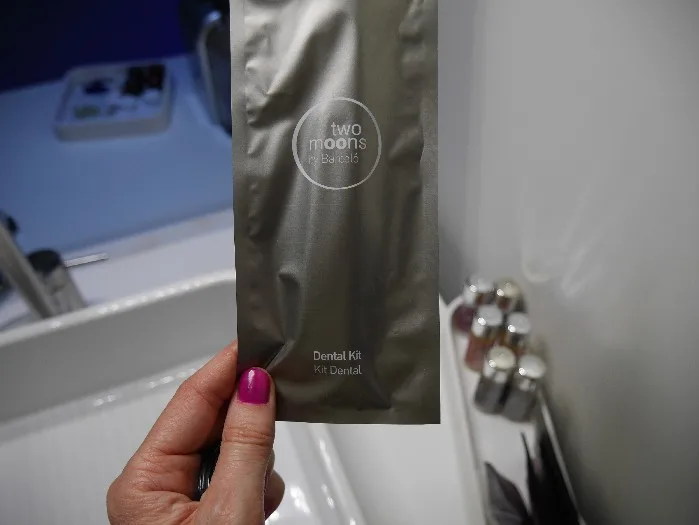 The Food
And talking of breakfast, it's a buffet back down in the fancy lobby. You can help yourself to breads and rolls (the ciabattas are good!), meats and cheeses, fruit and yoghurt, and of course, pastries and sweet treats.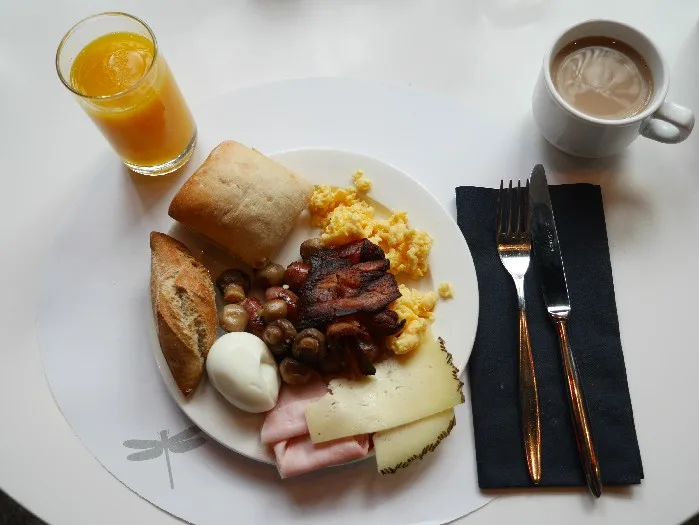 If you're after convenience you can even have dinner in the restaurant or up on the rooftop, 360°. You don't need me to tell you which spot to go for, but for an excuse to share my pretty adventures, just look at how amazing the rooftop is…

360° Rooftop Views
Whether you're staying at the hotel or not, you can head up for a drink (or two), to soak up the views, to take a dip in the pool, for a bite to eat, or all of the above. It really is the best bit about the hotel.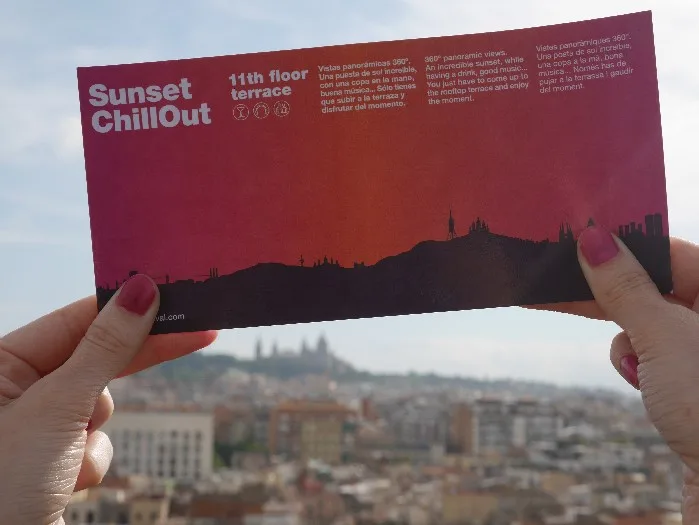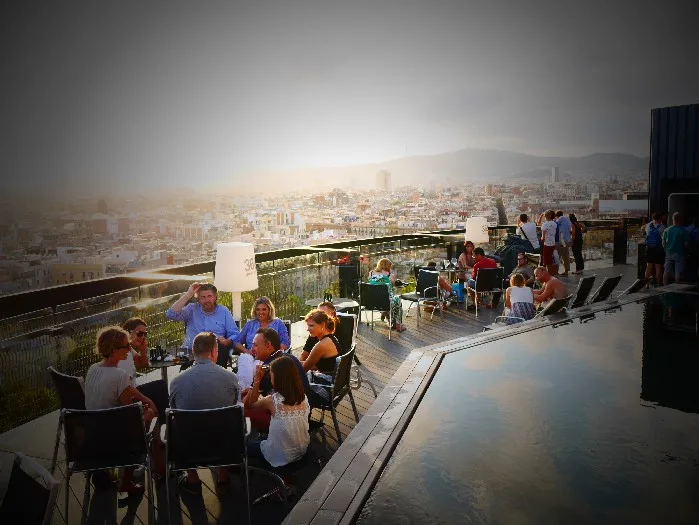 The small bar offers cocktails (and thankfully mocktails for pregnant ladies like me!), beers and the usual drinks you'd expect. Help yourself and then find a seat. You can choose from deckchairs near the dipping pool, fancy stools or one of the benches. The terrace offers 360° views of the city that are hard to beat, so wherever you sit you'll be impressed.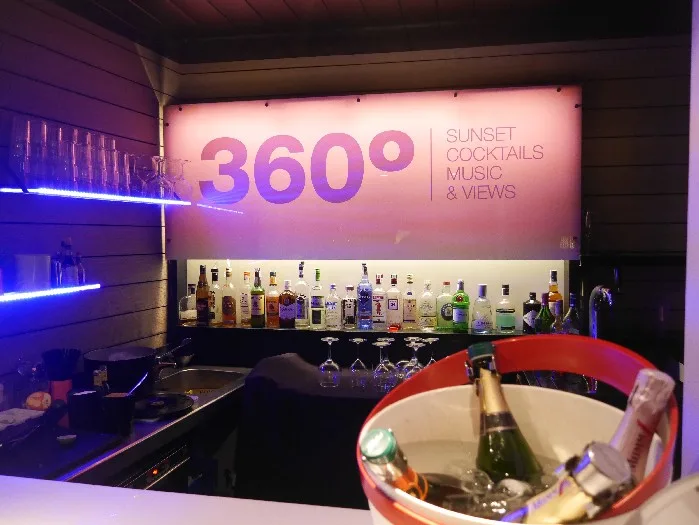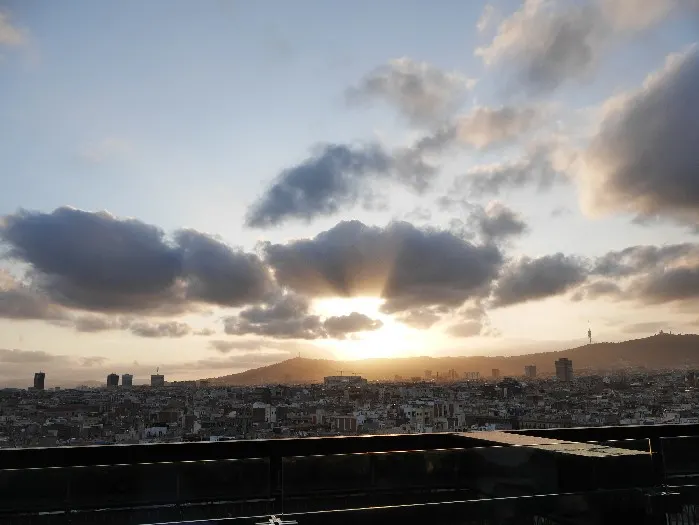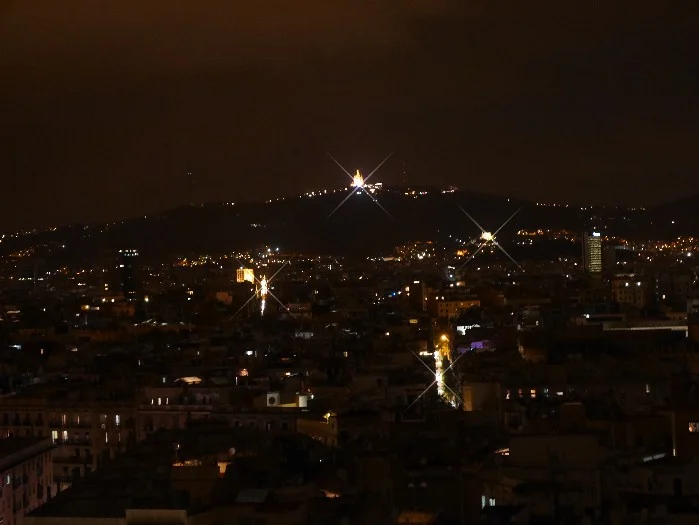 In the name of research, I popped up there during the day, at sunset and during the late evening to see the glowing moon. The views had me lunging for my camera during each visit, so for that reason stay overnight if you can. You'll really be able to make the most of the rooftop then.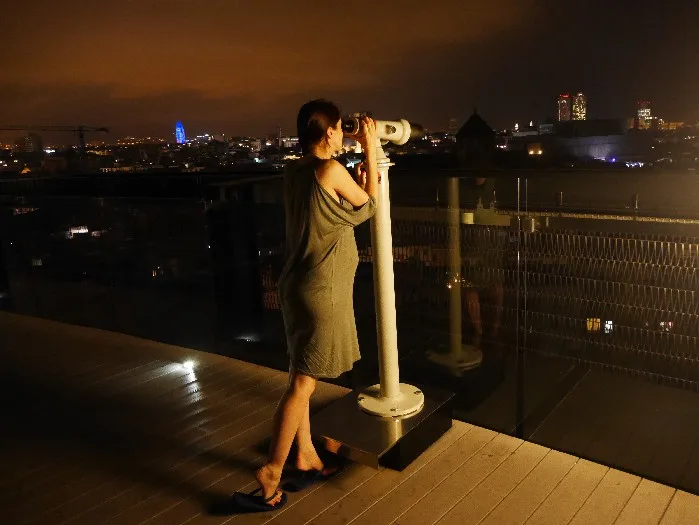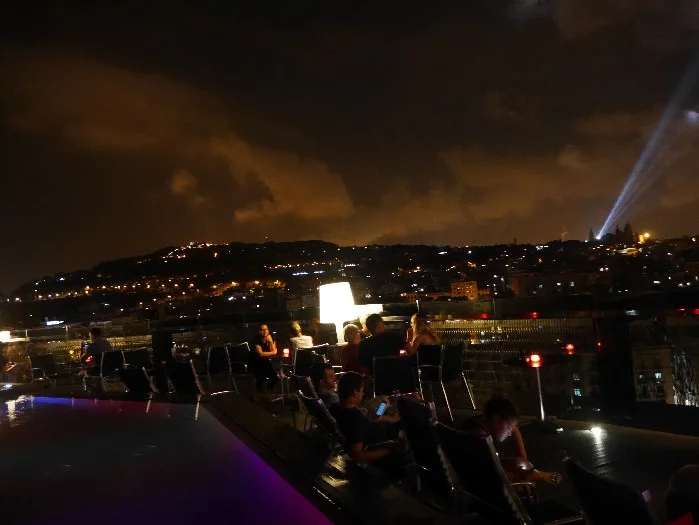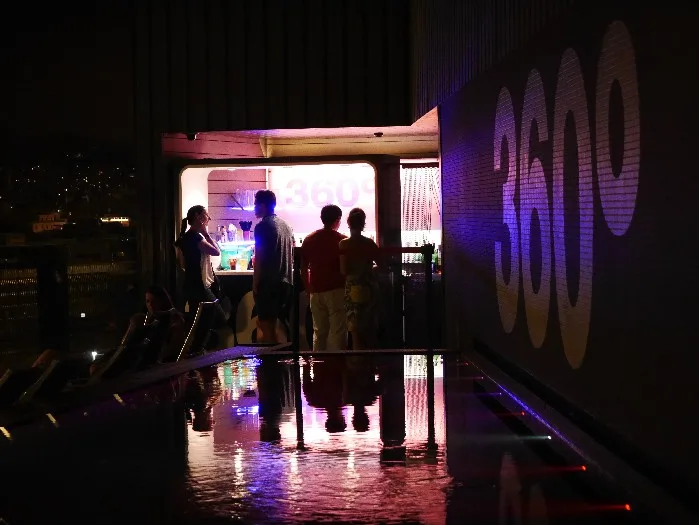 Barceló Raval
Barcelona is divided into distinct neighbourhoods. This hotel is located in what's known as El Raval. It's a colourful area, bringing together a huge variety of people, shops and restaurants. Just a two minute walk from the hotel you'll find some really cool, hipster spots to get a bite to eat. Atu Bola is just one of them.
It's also a ten-minute walk to the famous Las Ramblas, but I'd avoid that touristy strip if you can. You're also within walking distance to Port Vell, the Gothic Quarter and lots more. I'll share my top recommendations in my guide to Barcelona in the next few days.
If you haven't been to Barcelona, go! Flights are super cheap with lots of budget airlines, so you really have no excuse! You can find out more about the hotel here.
Big thanks to Barceló Ravel for hosting my stay.