If you're travelling to Paris for the first time then I've got some great travel tips to make your trip is a breeze! Paris is a bustling city and it can be overwhelming! I remember my first solo trip to Paris and there was so much I wanted to see and do that I actually ended up doing very little! I started each day with a 'stroll' in the hope I'd stumble upon a hidden treasure but I actually spent a lot of my time getting lost.
Paris is too big and busy to just wing it so you'll need to do a bit of planning to get the most out of your time travelling to Paris.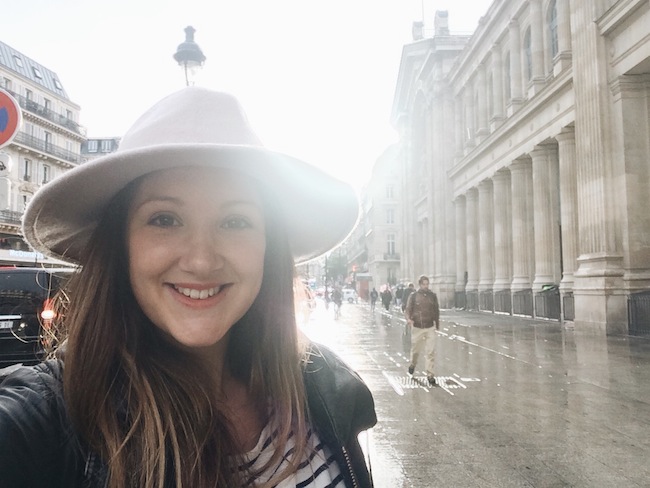 Win a holiday to Paris with Lottoland
But first, the part you're all interested in…how to win a holiday to Paris!
To be in with a chance of winning, you need to bet on the French lotto with Lottoland and you'll be entered to win!
Lottoland currently have prize draws to win one of nine getaways to Dublin, Paris, Barcelona, Rome, Floria, New York, Cape Town, Rio de Janeiro or Cancun! I don't know about you but I want to go to them all! You need to place bets on their local lotteries to win.
Bets cost £2.50 but you can use the promo code HACK for the French Lotto and enter for free!
If you place a bet on all nine giveaways you'll be entered into the prize draw to win the round the world trip!
The holiday to Paris includes:
Flights, transfers and accommodation for 2 people

A 2-day Big Bus 'Hop-On, Hop-Off' city sightseeing pass

A one-hour cruise on the River Seine

A dinner cruise including a four-course meal, wine and live entertainment
Why have a flutter on the French Lotto?
Your chances of winning a prize are outstanding and you can even win by just matching the bonus number! Best of all, the French Lotto boasts minimum jackpots of at least £2 million, and with three draws a week, this jackpot joyeux grows FAST!
When does the French Lotto draw take place?
The French Lotto draws take place every Monday, Wednesday and Saturday night at around
7:30pm (GMT).
Here's how you enter…
Click

here

or enter the url

https://www.lottoland.co.uk/passport

Click the green "Opt-in" button on the Passport page

Register an account at Lottoland and verify your ID (this usually takes a matter of minutes and is a requirement of UK law to ensure that people aren't underage etc).

Once the account is verified you'll need to go back to the

https://www.lottoland.co.uk/passport

page where you can now select the 'boarding pass' for French Lotto/Paris draw.

When you've selected the French lottery you'll be taken to the Cart page where you need to enter their promo code HACK beside the little gift icon. The amount payable will then be £0.00 and you can click "Confirm" to be entered for the next lotto bet and the corresponding holiday prize draw which will take place on Wednesday, December 4th.
Note that this promo code only applies to the French lotto.
OK, now that you've entered to win a holiday to Paris, let's get back to those Paris travel hacks shall we?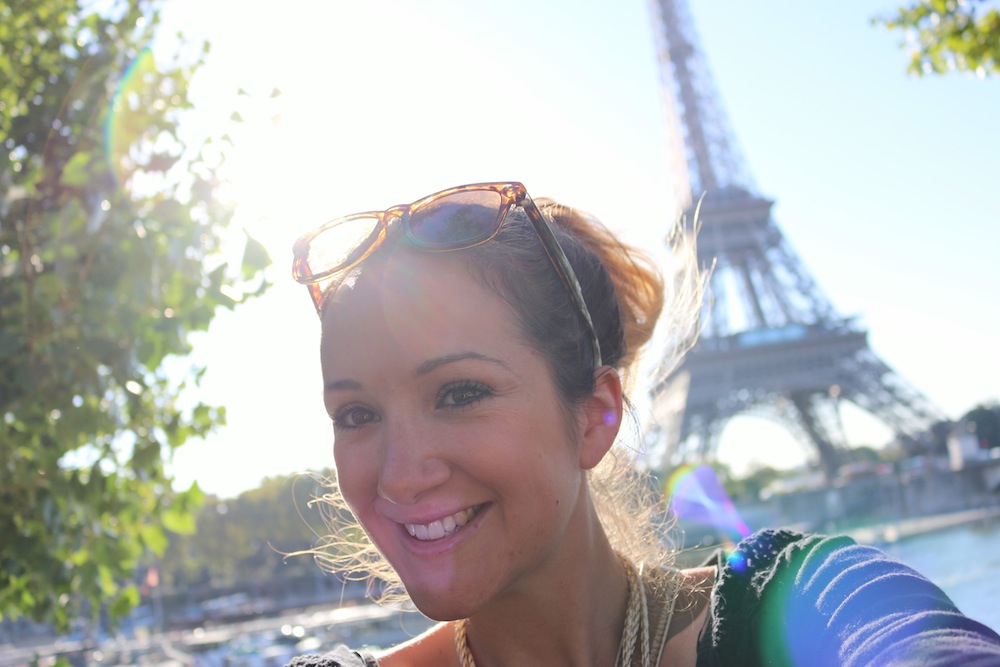 11 Travel Hacks for travelling in Paris
Plan out everything you want to see with a personalised Google Map
Begin by researching all the things to see and do in Paris and make a list of everything you want to see. Once you've finalised this list, plot everything into a Google Map so you can see where everything is in relation to each other. This is really handy for a big city where there's a lot to see and do!
I recommend plotting absolutely everything of interest into your map. Let's say you get lost one afternoon and you're starting to feel tired, so you open up your Google Map and realise you're next to that cute bar your brother recommended you visit.
Read more: How to REALLY use Google Maps while you travel
Use the Metro and use the RATP app
Save time and money by using the Metro – something lots of tourists avoid because it seems confusing!
But it's honestly not that confusing, especially if you download the RATP App which will help you get around.
Book a tour or two
I know tours aren't everyone's cup of tea but, honestly, they can be amazing. You'll see so much more and when you get home and tell everyone about all the places you discovered, you don't need to tell people it was during a tour! I really like foodie tours when they take you to sample food and drink in the city's best and most interesting places.
Read more: Taking city tours while travelling
Don't bother climbing the Eiffel Tower
I know it sounds like the dream to climb Paris' most iconic structure but in reality it isn't that much fun. It's busy and touristy and the crowds and touts will ruin those views.
It's much better to climb somewhere high and see the Paris skyline with the Eiffel Tower IN the scene.
Read more: Where to watch the sunset in Paris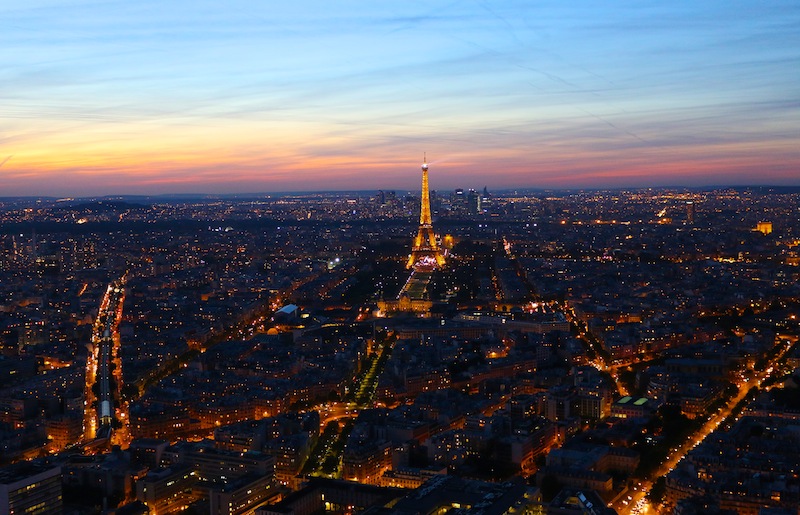 Stay somewhere central
Paris is such a big city so, if you can, try and stay somewhere as central as possible. Not only will you save yourself a lot of time by not travelling in and out of the city but it's safer if you're not travelling to quieter places at night time.
In my experience, nowhere is 100% safe and you can't guarantee your safety anywhere in the world but the unsafe places tend to be the outskirts of cities and where the aren't many people around. In the center of cities there are usually so many people around so there's always someone to help!
Read more: My review of Citadines Suites Lourve Paris
Always pre-book skip the line tickets
Always, always, always book skip-the-queue tickets. Even if it's more expensive, you will thank yourself when you're breezing past the other tourists who have been queuing in the cold for 3 hours!
Download Google Translate
Make sure you've got the Google Translate app installed on your phone. The French aren't nearly as hostile towards tourists as people would have you believe (they're actually pretty friendly!) but they may not speak English so Google Translate comes in very handy! You can use it to translate speech or written text and it can really help in local restaurants!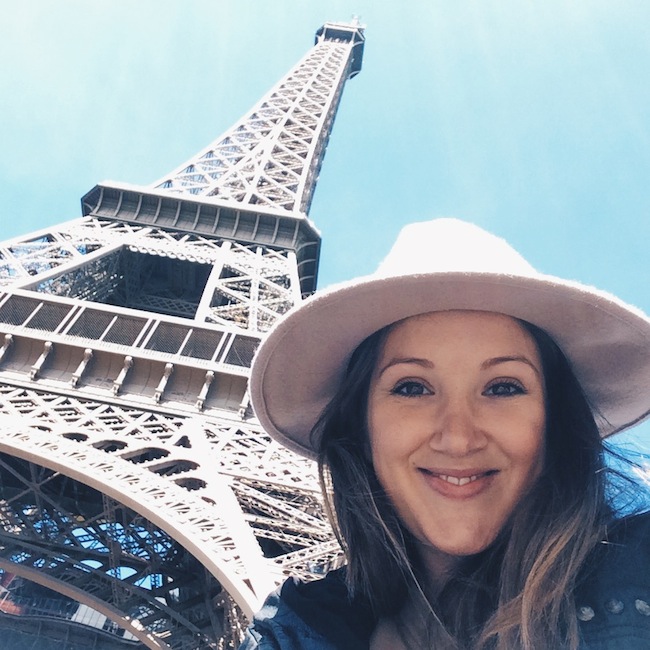 Don't accept flowers and friendship bracelets
If you're ever approached by anyone trying to offer you flowers or friendship bracelets, don't take them. This is a common way for scammers to get money out of you. You'll often find them around busy tourist places to keep your wits about you when you're in big crowds.
Use Spotted by Locals
Another brilliant app you should download before visiting Paris is Spotted by Locals. It has recommendations from genuine local people and although you do have to pay for the app I've always found it to be well worth it.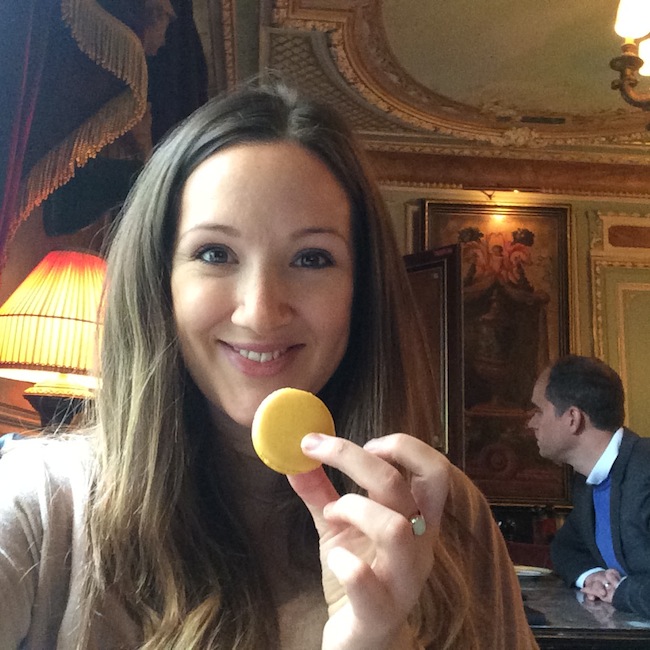 Check your airports
My final Paris travel hack is to be aware of the airport you're flying into. I know, I know, it seems so simple and if you're a seasoned traveller then you'll undoubtedly be aware of this already. But if you're not so experienced then you may not realise that Paris has a fair few airports (much like London) so make sure you're aware of which airport you're flying into. Budget airlines often fly into Paris Beauvais Airport which is further from the city centre in comparison to Paris-Charles de Gaulle.