If you're looking for a cheap break to Krakow then I've got you covered in today's blog post! I'm sharing my top tips for a Krakow weekend break with the best places to eat and drink, what to do, how to organise your time and everything you need to know to make your Krakow weekend break amazing!
Krakow is an increasingly popular place for a budget city break as more people are hearing about this gorgeous city. In fact, it was named the best city for a city break for three consecutive years by Which! There are plenty of budget flights to Krakow and prices are extremely affordable when you arrive. There's loads to see and do and lots of the activities and sights won't cost you a penny meaning you can have a really cheap break to Krakow!
When is the best time of year to visit Krakow?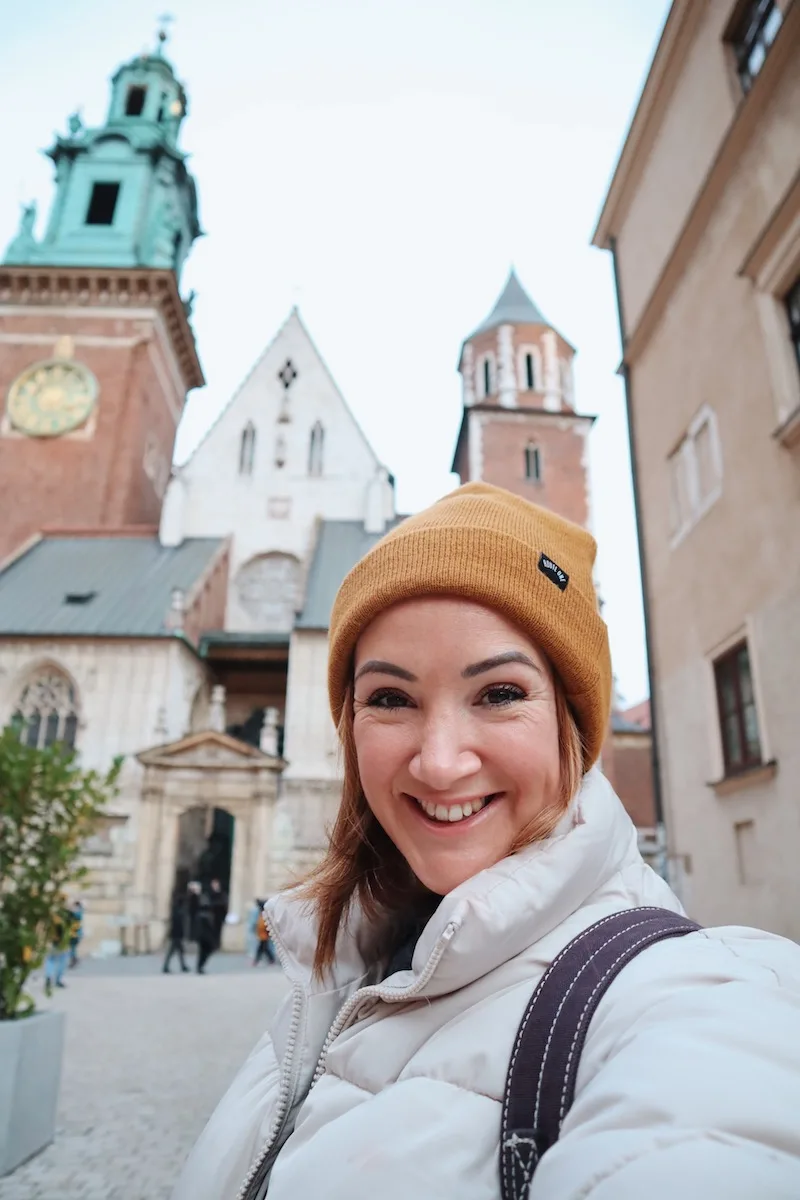 Krakow is a gorgeous city to visit all year round. I visited in the autumn and found it to be perfect.
Spring and summer are lovely, especially because Krakow has so many lovely outdoor spaces and parks.
Autumn is great because it's quiet but not too cold. If you're looking for a cheap break to Krakow then autumn is one of the cheapest times to visit. I went in early November and it was perfect as it was cheap, fairly warm and it was just starting to become all festive and magical.
If you visit Krakow in December you'll see the Christmas markets and it's a beautiful winter wonderland!
If you travel to Krakow in January, February or March then it will be very cold. Temperatures will often drop below freezing in January and February which can make it a little difficult to do anything. You may see snow if you visit in the winter months but, personally, I'd rather not visit when it's very cold!
Where to stay in Krakow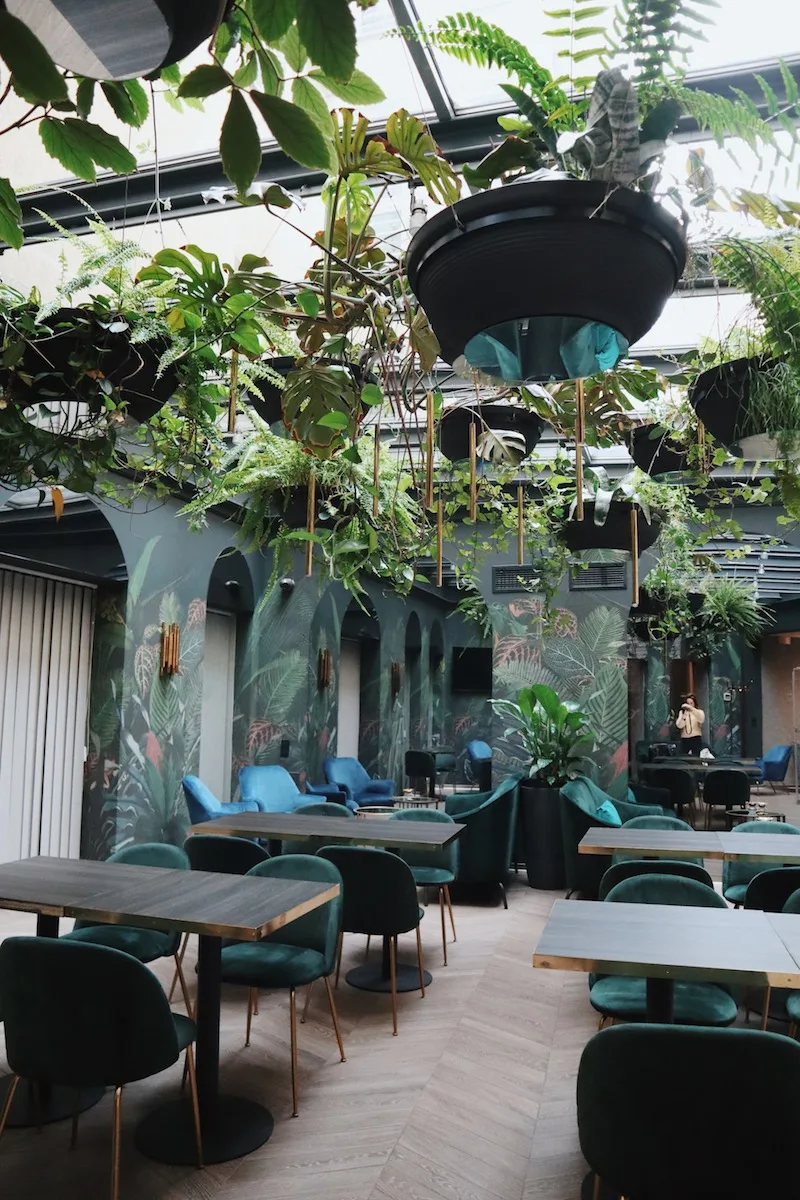 If you've got just 36 hours in Krakow I recommend staying central so you're in the thick of the action. If you can, opt for either:
The Old Town
The Jewish Quarter
The Old Town is home to the majority of the attractions and sights in Krakow and is the main tourist hub in the city.
The Jewish Quarter is a great place to stay if you're here to party because there are lots of great bars and clubs in this area.
I chose to stay a 5-10 minute walk outside of the Old Town in a hotel called Hotel Atrium.
Click here to read Hotel Atrium reviews on TripAdvisor
Click here to see Hotel Atrium reviews on Booking.com
Hotel Atrium cost £77 for two nights including breakfast. It ticked a lot of boxes but I found the room to be drab. I recommend staying here if you're looking for a cheap but comfortable place to stay, but not if bedroom decor is important to you!
It was:
A great price
Great location
The staff were wonderful
The reception area and the bar and restaurant was gorgeously decorated with lots of plants
Guests can book tours and private taxi transfers from reception
Email communication before I arrived was great and they arranged my taxi transfer for me
It was very quiet
Breakfast was fine
The wifi was good
The room was spacious and clean
The bathroom was spacious and clean too with a great shower
The bed was comfortable
The bedroom just wasn't very welcoming and the drab interior meant I didn't want to spend any time in there! They do have rooms with nicer decor as you can see on Booking.com so maybe I should have just asked for a different room!
But it was really cheap and price + location were the two most important factors for me.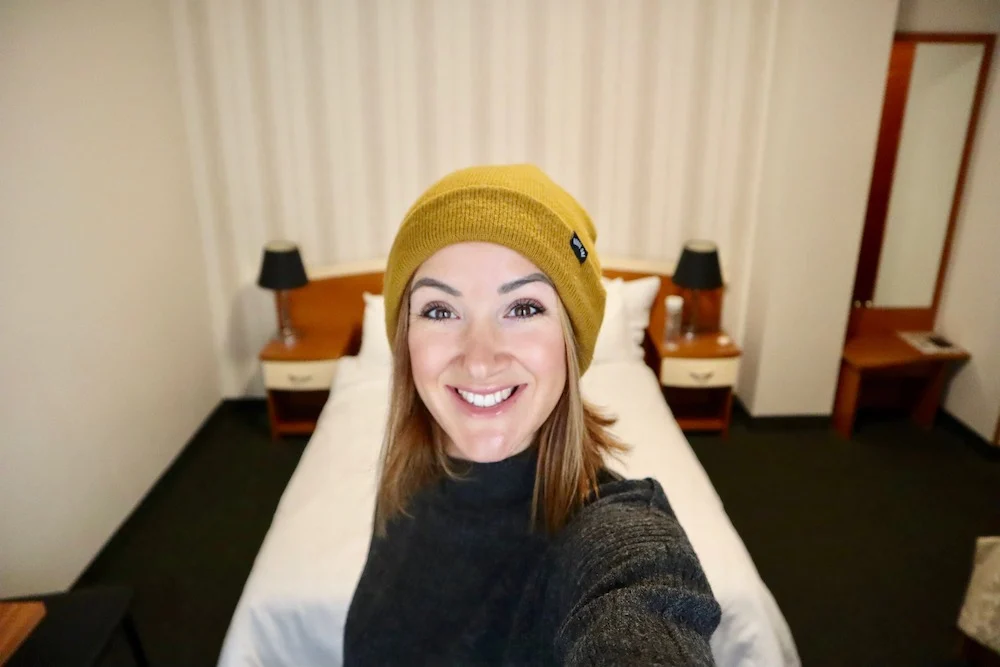 Is it easy to travel to Krakow?
Yes! So easy.
It's easy to get there as there are lots of cheap flights. I flew from Manchester with Ryanair for £16 return!
I found it to be very safe and the locals were all friendly.
Everyone seemed to speak English really well so communicating was fine.
Because it's a very affordable city it's easiest to take taxis or Ubers (I recommend Uber) to and from the airport. Public transport is also available but an Uber into the city is less than £10.
Krakow is a small city so it's easily walkable on foot.
It's also a popular city with tourists so bars and restaurants are very used to serving tourists.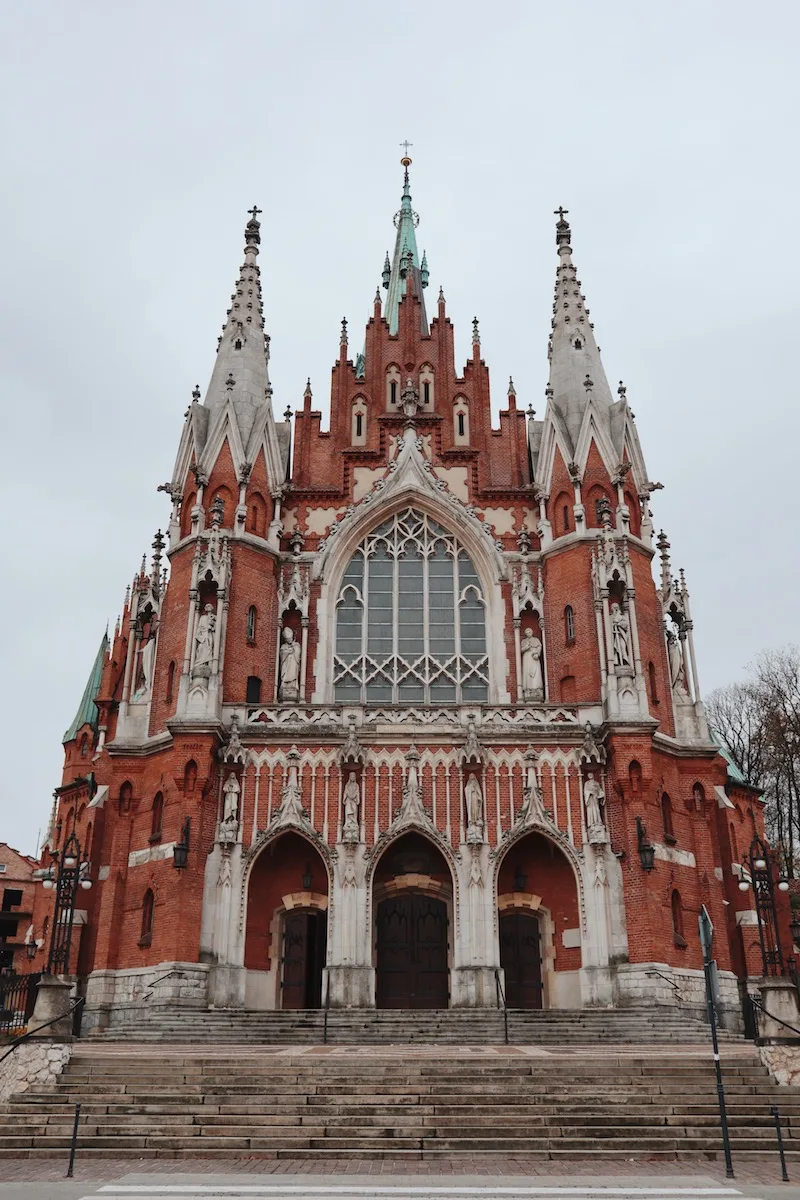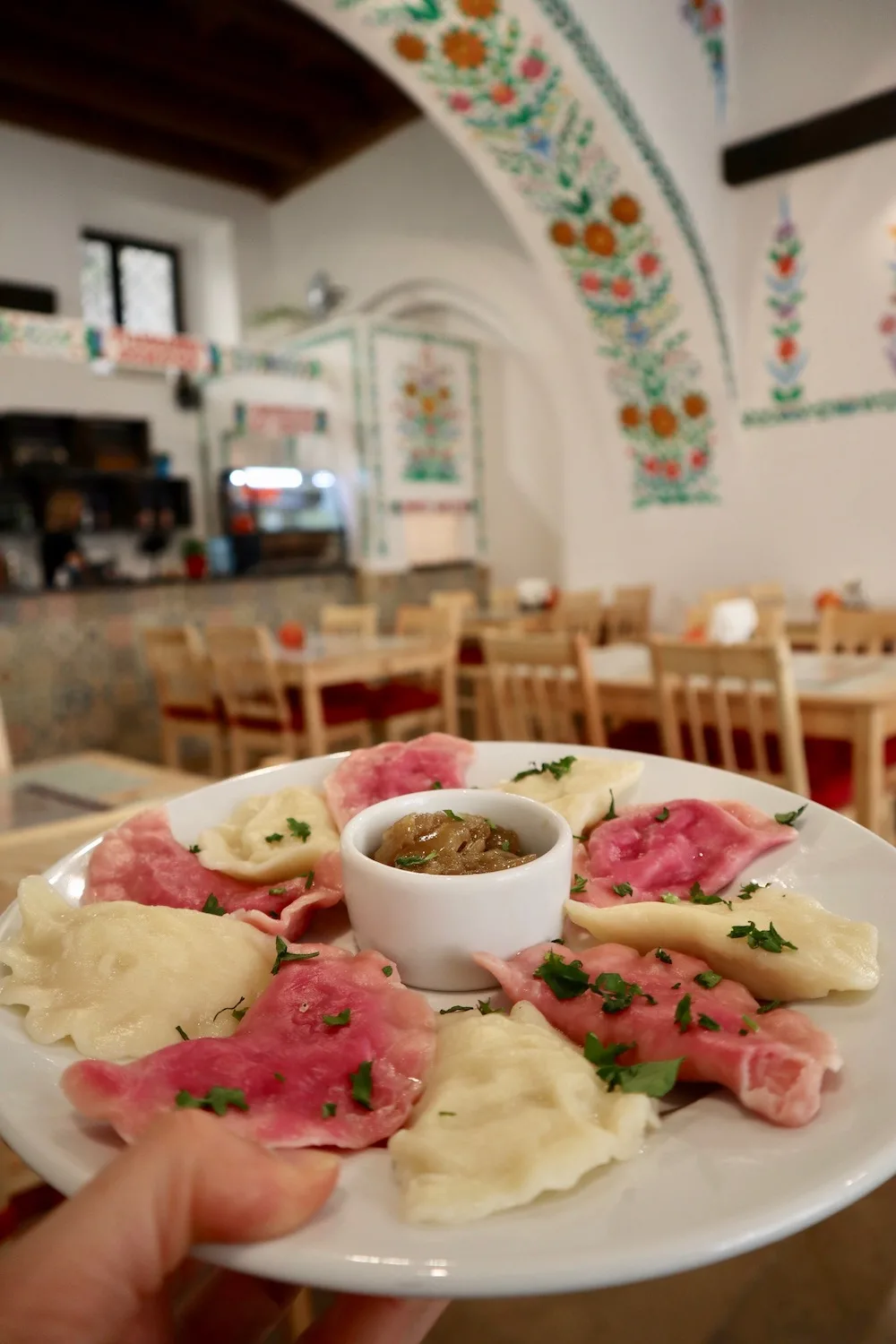 A Krakow weekend break itinerary
Krakow is a small city so you'll probably find that a weekend is just enough time to see everything, provided you're organised!
If you've just got a weekend in Krakow then I'd recommend doing these four things and spending half a day on each activity.
1 – Explore the Old Town (best in the morning – completely free)
2 – Explore the Jewish Quarter (best in the afternoon/early evening – completely free)
3 – Visit Auschwitz
4 – Visit the salt mines
If you're going to visit the Old Town and the Jewish Quarter in the same day then I'd recommend spending your morning in the Old Town and then your afternoon/evening in the Jewish Quarter.
DON'T do it the other way around as the Jewish Quarter is very quiet in the morning! The Jewish Quarter is all about the bars and cafes and restaurants and if you visit too early in the day then they're not going to be open.
Read more: 25 things to do in Krakow Old Town
I recommend plotting these 25 things into a Google Map so you can find them when you arrive.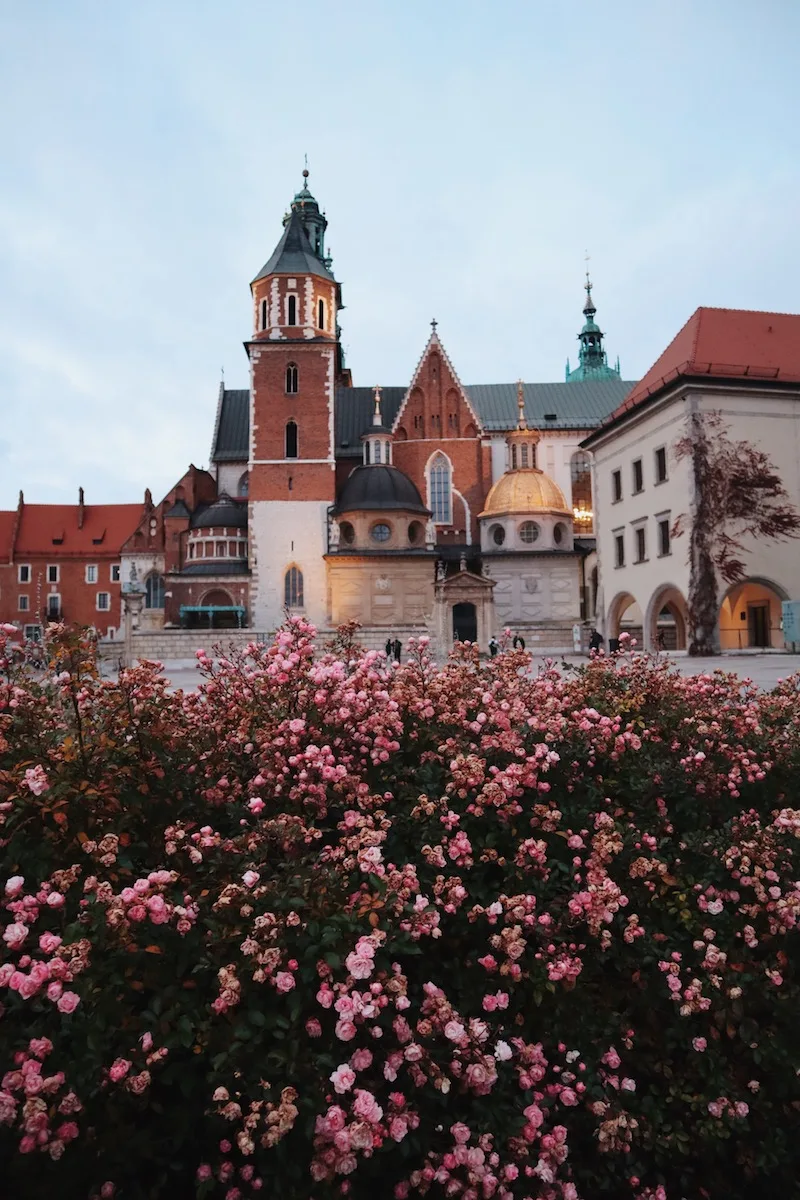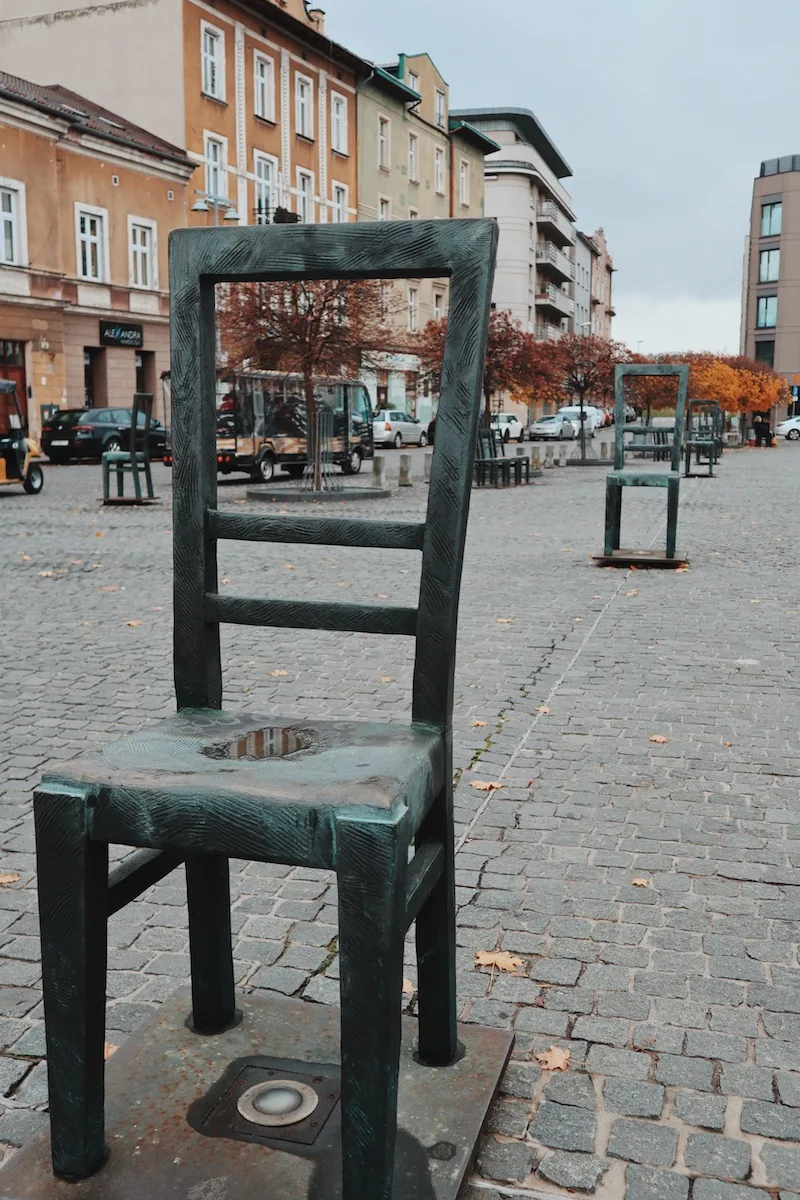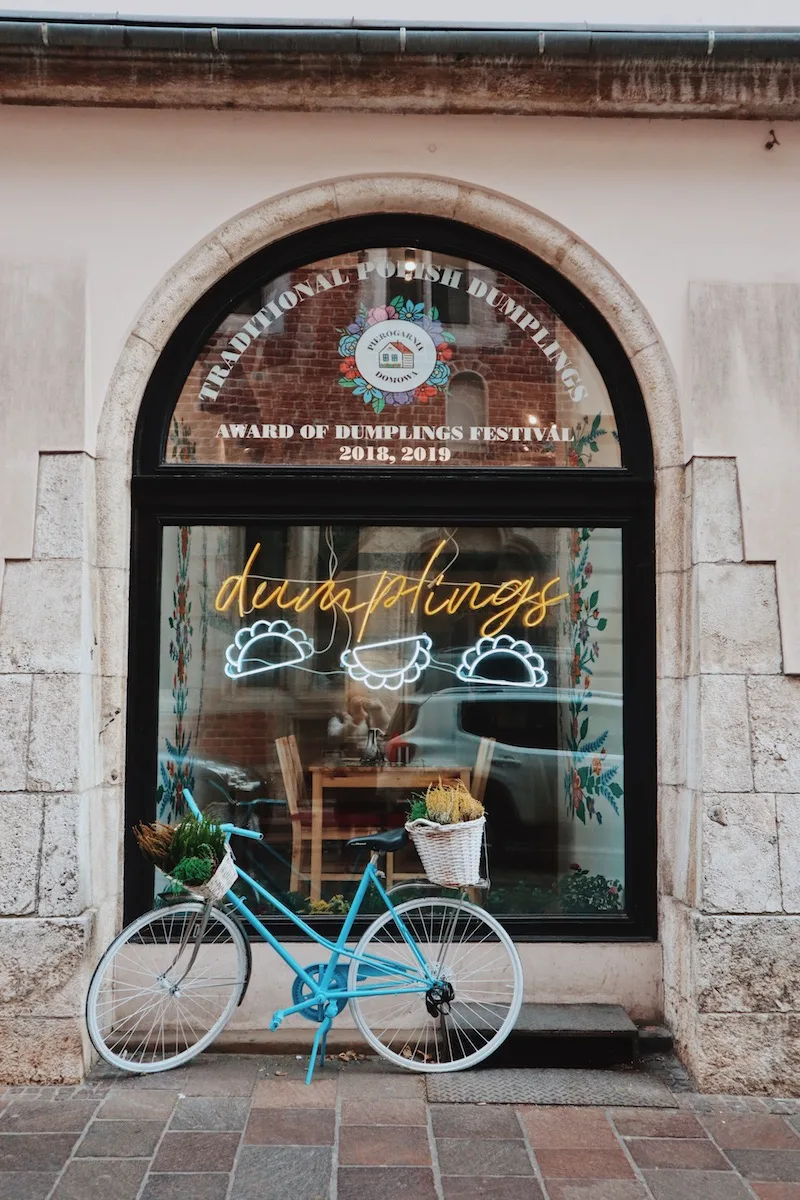 Some people may choose to spend their first day exploring the Old Town and the Jewish Quarter – and then spend their second day visiting Auschwitz and the salt mines. But that could be a bit tiring so if you'd prefer a slower pace then it would be easier to do this.
Saturday morning – Old Town
Saturday afternoon – Auschwitz
Sunday morning – Salt mines
Sunday afternoon – Jewish Quarter
Visiting Auschwitz and the salt mines from Krakow
Two really popular day trips from Krakow are to visit Auschwitz and also the salt mines.
You can take public transport from Krakow to both of these destinations and then buy tickets on the door when you arrive. This is the cheapest way to visit Auschwitz and the salt mines and if you're struggling to figure out the public transport options then I recommend asking in your hotel.
If you're short on time I recommend taking an Uber for ease and simplicity.
If you'd like the easiest option possible then take a tour with pickup from your hotel.
Krakow Tours
I use Get Your Guide for tours. I find them really easy to book online, great prices and brilliant tours. If you're the kind of person who likes to plan and book activities in advance then I highly recommend them.
From Krakow: Auschwitz-Birkenau and Wieliczka Salt Mine Trip with Pickup
There is a full day tour (11 hours leaving at 7am) you can do for £55 which offers hotel pickup and drop off and will take you to Auschwitz and the salt mines. This includes a live tour guide and entrance tickets.
Wieliczka Salt Mine Half-Day Trip with Pickup
Alternatively, a half day trip to the salt mine for £30. This is a 4-5 hour trip and there are loads of starting times from 8am – 4.15pm. This price includes your entrance ticket and live tour guide.
Auschwitz-Birkenau Full-Day Trip with Pickup
And then the tours which just take you to Auschwitz are fairly cheap. There's one here for under £22 and it's about 6-8 with a tour guide and entrance tickets.
Where to eat and drink in Krakow
Krakow has an incredible amount of bars and cafes and so many of them are super stylish, modern and gorgeous. Not only that but, if you're coming from the UK, you're going to find them to be really affordable! So if you're planning a cheap break to Krakow then you don't really need to worry about finding 'budget restaurants' because they're all going to feel pretty cheap.
Here are 10 suggestions for places to eat and drink in Krakow (I don't want to overwhelm you!)
Camelot cafe for breakfast/brunch in a cosy setting
Make Bread and Coffee for breakfast for the 'it place' in Kazimierz
Hummus Amamamusi for lunch for vegan and veggie options
Zalipianki by Ewa Wachwiz for lunch overlooking Planty Park
Hala Forum for an indoor food market
Kantyna Zablocie for one of the most Instagrammable places in town!
Karma coffee for great coffee in cosy shops
Pierogarnia Domowa for traditional dumplings
Gavi Restaurant for fine dining
Mercy Brown for cocktails
Bars and restaurants come and go so be sure to double check them all before going. I also highly recommend following Krakow City Guide on Instagram. Margo is always sharing great places to eat and drink in Krakow and has a very handy downloadable e-Guide to Krakow.
If you're looking for a different city for a budget weekend break, how about Vilnius in Lithuania? Read more: Prices in Vilnius: how much my 3 day trip cost