Here are four of the best day trips from Lisbon, which are all within an hour's journey from the city by public transport.
With all the fabulous things to see and do in Lisbon it's not surprising that it ranks as one of the top cities to visit in 2018. A city break to Lisbon will get you exploring castles, towers, trams, a delicious food scene and a whole lot more. We've covered what to see and do and what to Instagram in Lisbon but there's more to explore outside of the city. Once you've ticked off all the must-see attractions in Lisbon, head outside of the city to discover more of this gorgeous country.
Here they are, the 4 best day trips from Lisbon…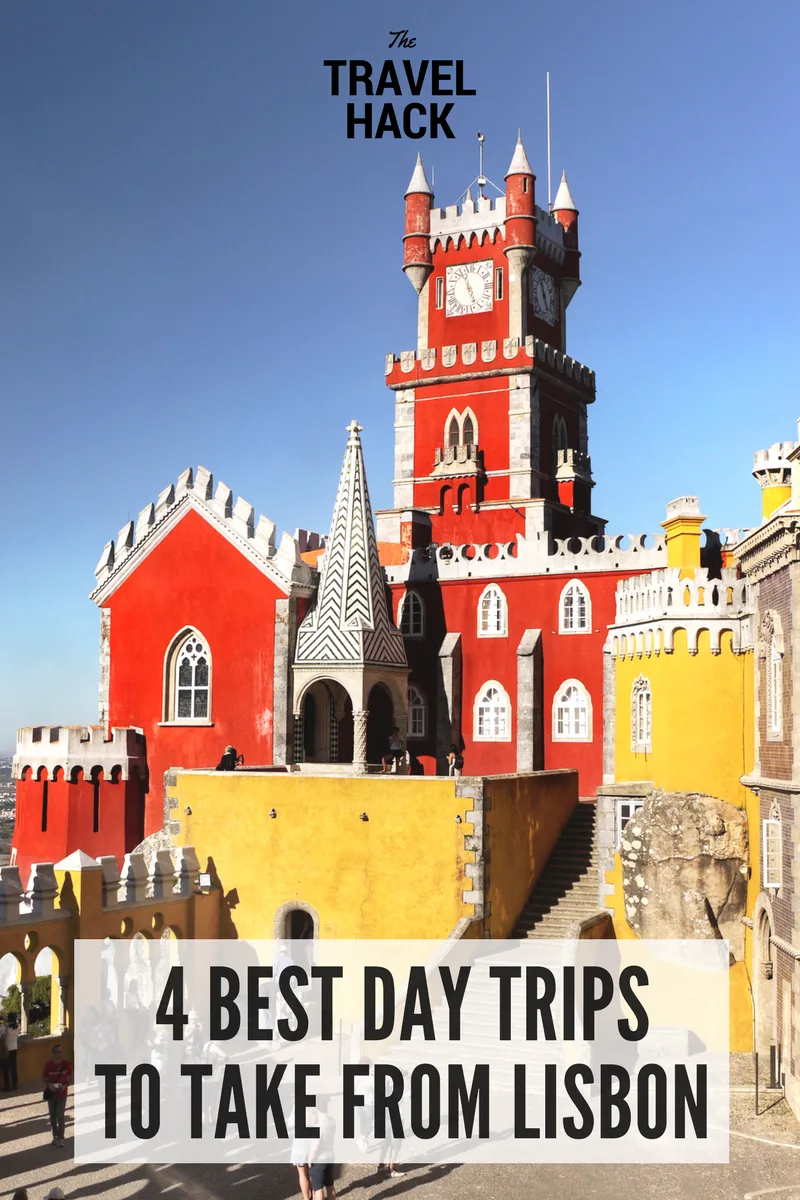 Step up to Sintra
If you only take one day trip from Lisbon make it a trip to magical Sintra where you'll find ten national monuments. Just hop on train 434 at Rossio Station and you'll be there in 40 minutes. You'll want to spend at least a day exploring the medieval town. There's an imposing ruined Moorish castle perched high on a hill, gothic palaces and brightly coloured mansions.
Gothic Quinta da Regaleira has mystical gardens with celestial symbols, tunnels, lakes and towers. Don't miss the moss-lined well with arches in the walls and a spiral staircase leading to the base. The stuff of fairy tales. Further out from the town centre are the National Palace of Queluz and the Palace of Monserrate which are also worth visiting if you have time.
Travel Hack Tip: The palaces and monuments are spread out around the town which is quite hilly and would take a lot of uphill walking. Take bus 435 the 'four palaces line' which circuits the town stopping at the main sights. It runs from the train station every 25 minutes.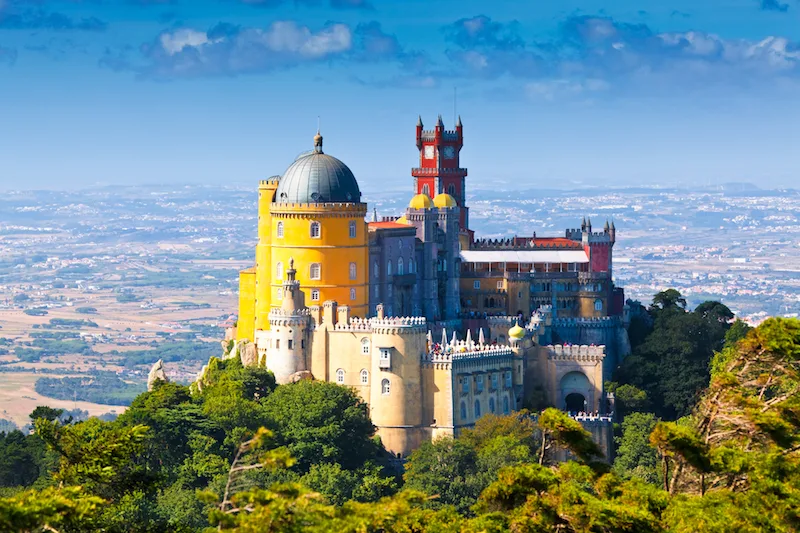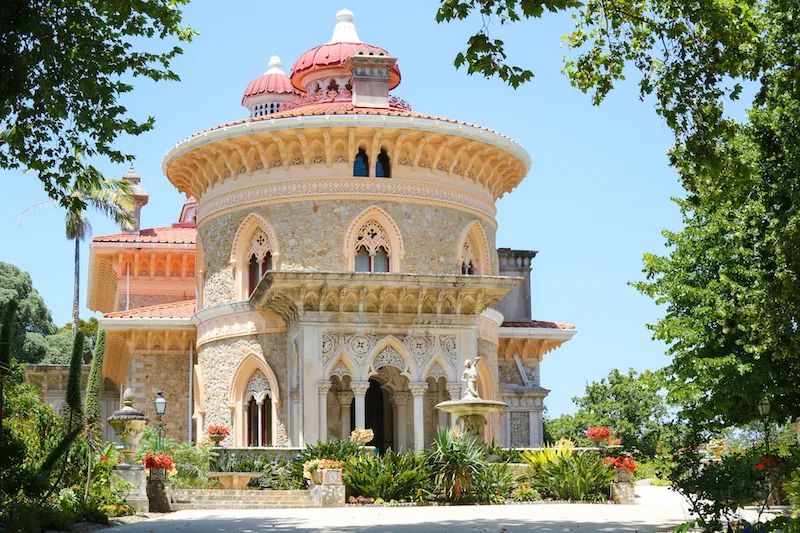 The Arabesque Monserrate Palace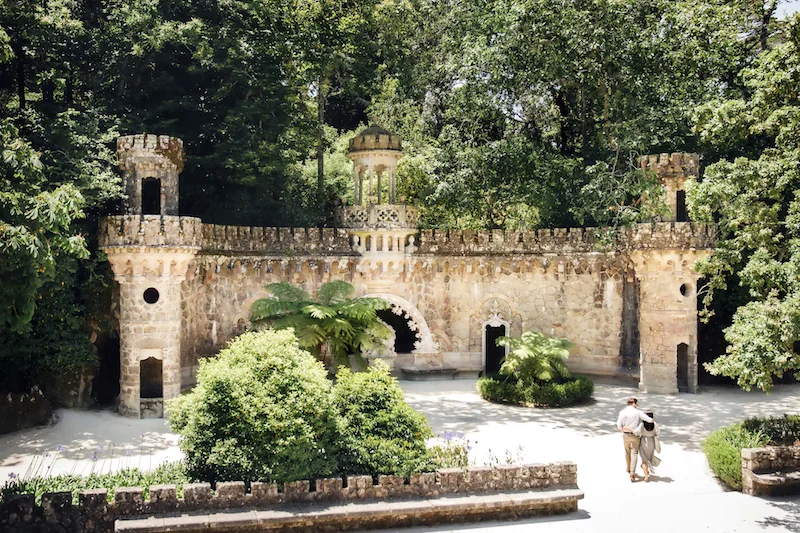 Quinta da Regaleira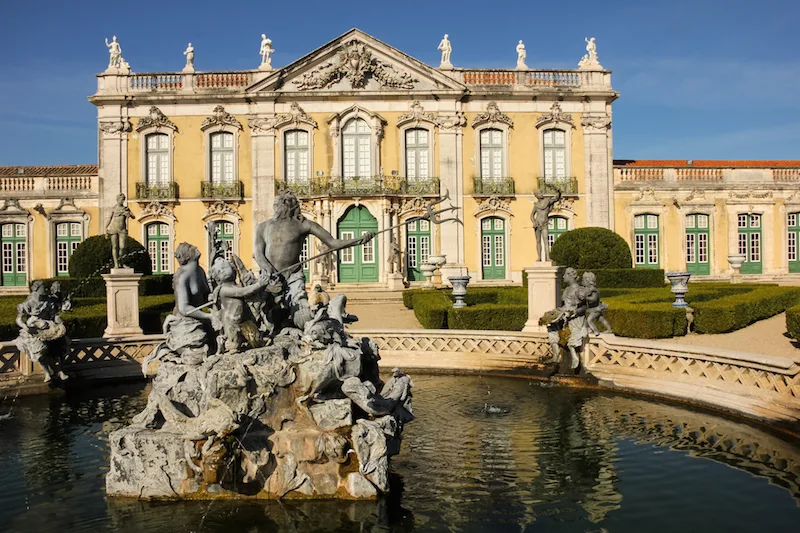 National Palace of Queluz
Colour your world at Pena National Palace
Pena National Palace is Sintra's main event and is not to be missed. You'd find it hard to miss because it's painted in a riot of colour and set high on a mountain ridge overlooking Sintra. The castle was built from the ruins of a monastery in the mid-nineteenth century and its muddle of towers, castellated walls, arches and domes are painted in intense shades of yellow, red, peach and pink. There's more colour in the old inner courtyard which is completely covered with tiles and mosaics. It's Instagram heaven.
Although Pena Palace is in Sintra I've added it separately because you could easily spend a day exploring each so this could be a whole separate day trip from Lisbon.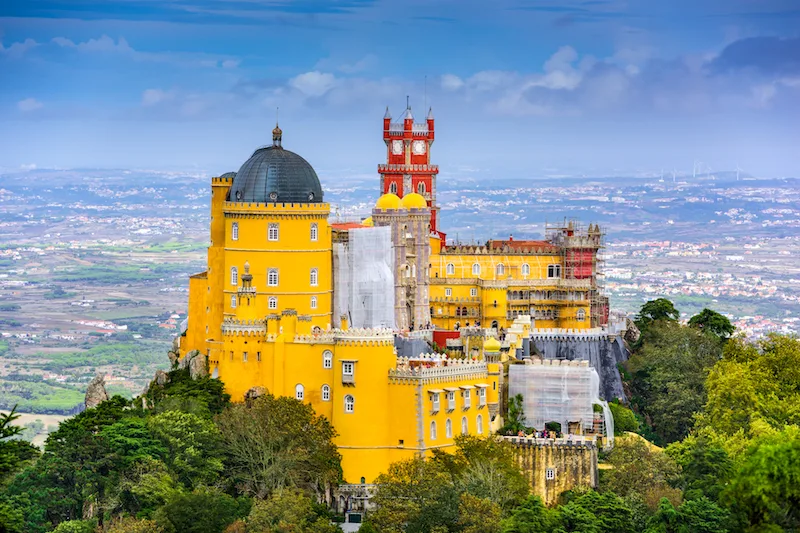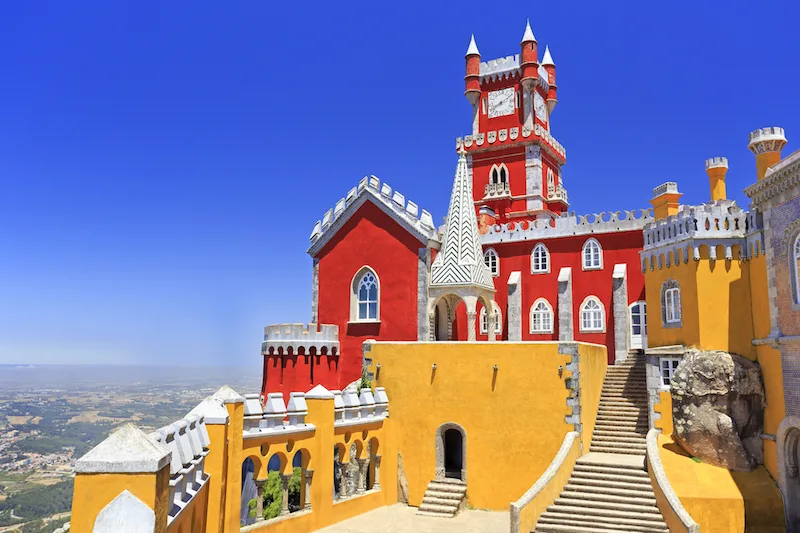 Kick back at Cascais
If you want to escape the city for a beach day during your visit to Lisbon then take the train out to Cascais from Cais do Sodre station. Sit on the left-hand side of the train to enjoy gorgeously rugged coastal views on the 30-minute journey. Once a tiny fishing village, Cascais is now part of the Portuguese Riviera. Explore the whitewashed old town, the old harbour and lighthouse. A fifteen-minute walk from the picturesque marina is Boca do Inferno (Hell's Mouth), a natural arch formed by the relentless crashing of Atlantic waves.
When it's time to kick back and relax head for one of the town's three beaches. All have soft golden sand and good facilities but they are busy. After all, it's where most Lisbonites head for the weekend. If you'd like somewhere quieter take bus (405 or 415) the 6 km from Cascais to Praia do Guincho on the edge of Serra da Sintra National Park. A brisk wind blows back from the Atlantic but there are sheltered areas, a small bar and swathes of, mostly empty, golden sand.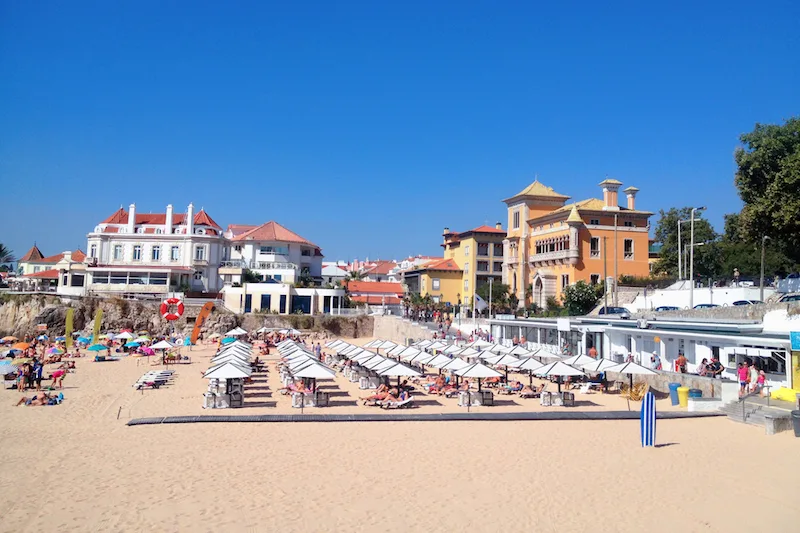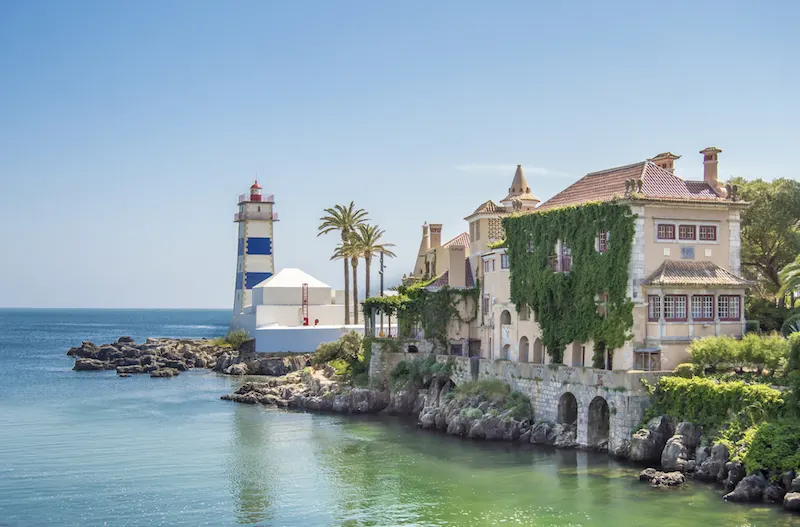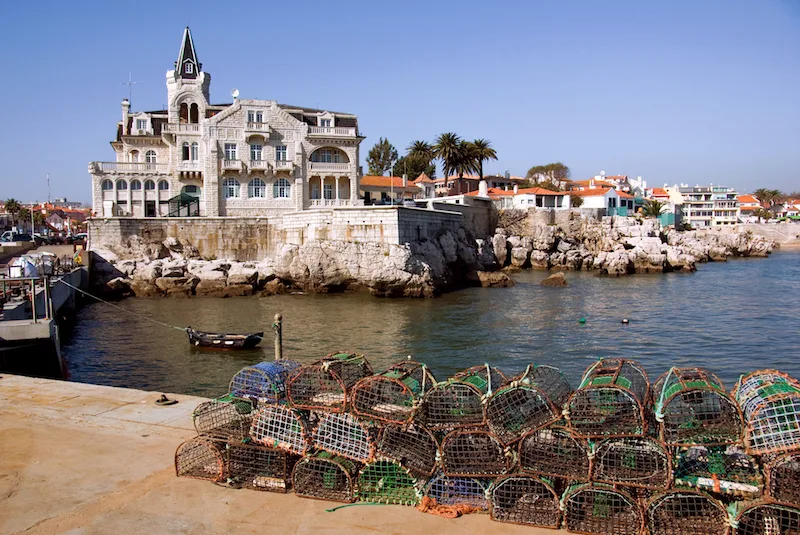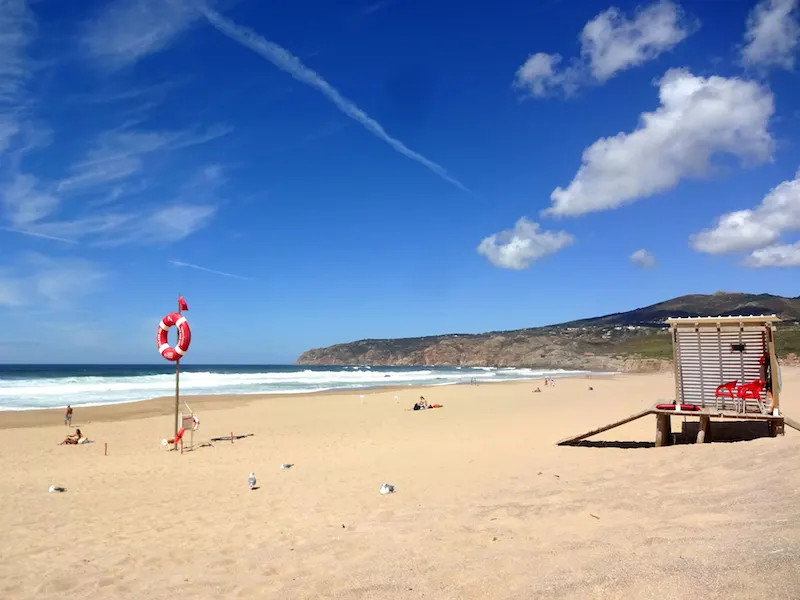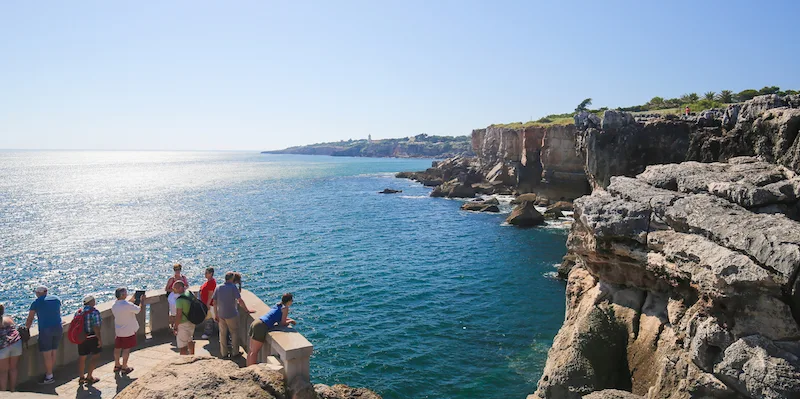 Walk the Walls at Óbidos
If you're fond of cobblestone streets, terracotta rooftops and medieval castles then Óbidos was built for you. It's one of the most picturesque towns in Portugal and is completely encircled by ancient walls. It's also utterly charming. Óbidos is known for the drink Ginjinha de Óbidos, or simply, Ginja. It's made from sour cherries and served in a chocolate cup which you eat afterwards. Don't sample this delicious alcoholic tipple until after you've walked the walls because you'll need your wits about you. You can walk the entire perimeter, which'll take 1-2 hours, but it's not for the faint-hearted or for those afraid of heights. It's narrow in places, quite steep and there're no handrails. You'll probably need that Ginja by the time you've finished. Make sure to climb the tower at the southern end for views of Óbidos and check out the chapel's beautiful tiled balcony. The castle is now a boutique hotel and makes for a perfect romantic stay.
How to get to Óbidos from Lisbon: Either rent a car for the day or go by bus. Outside the Campo Grande metro station (accessible by the green and yellow metro lines) you'll find the stop for the Rapida Verde (Green Express) bus. The journey takes about an hour. Tickets must be bought from the driver on the day and cost €7.70 (Jan 18). The bus makes a quick stop at Bomarral before stopping at Óbidos.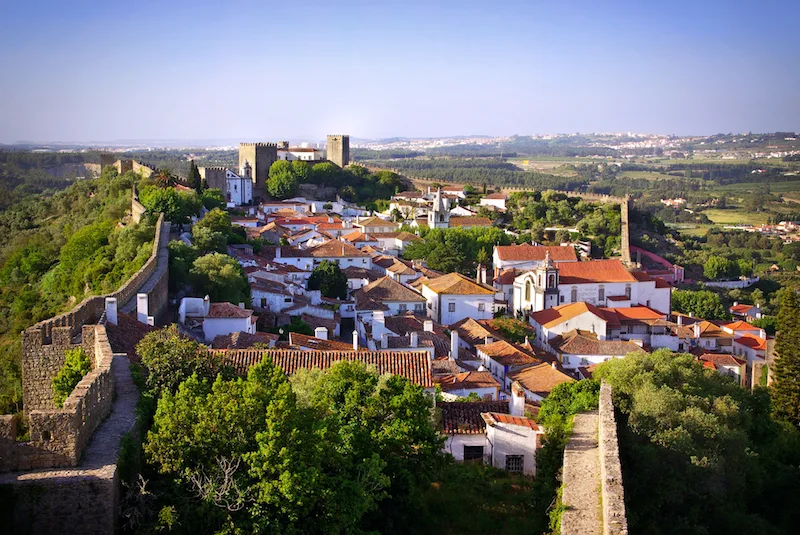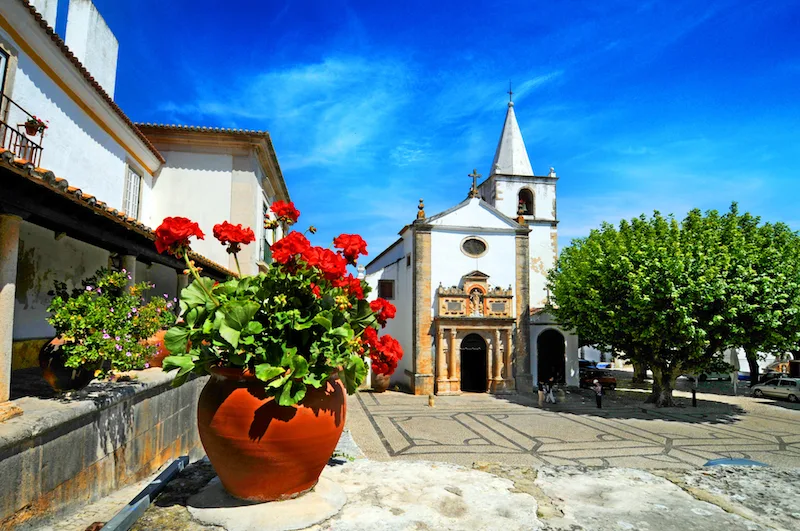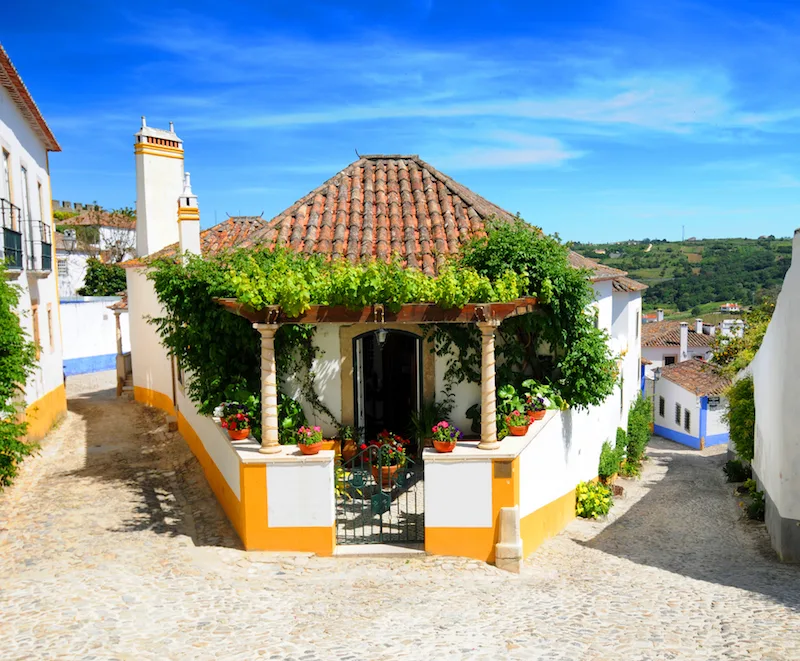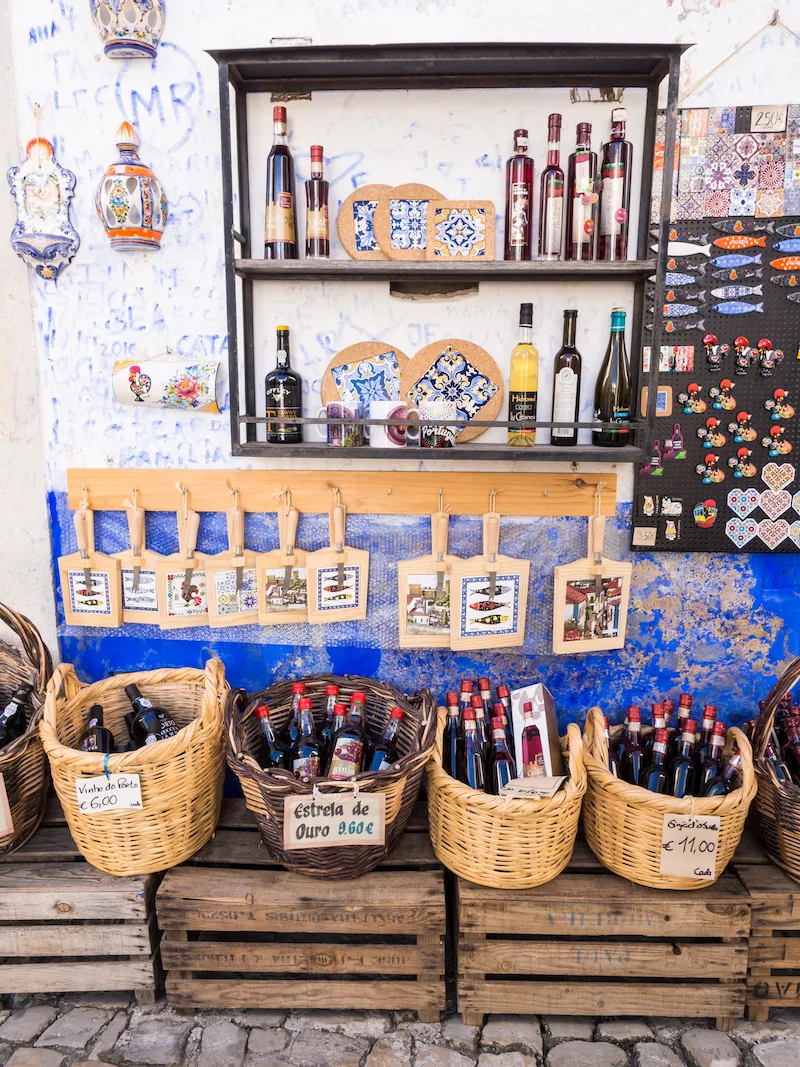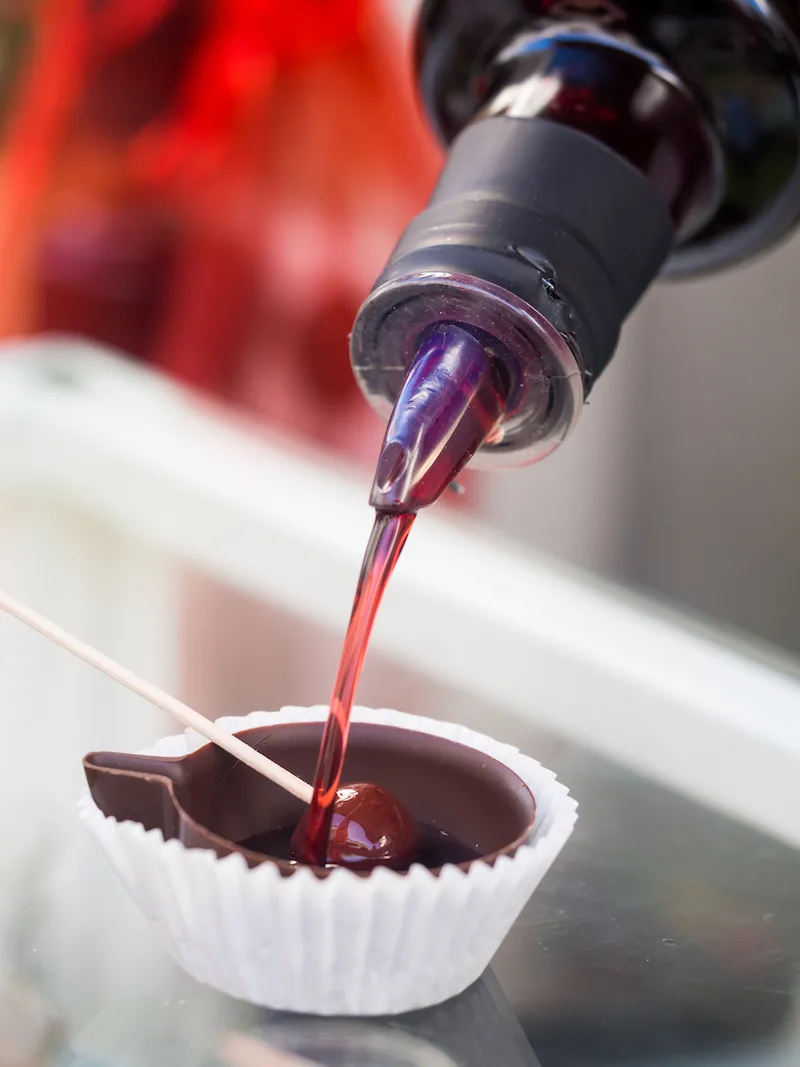 So, those are my top four day trips from Lisbon. All easy to get to by train or bus and an hour or under from Lisbon. Perfect if you've got three or more days in the city and want to explore further afield. If you do one of these trips make it Pena Palace but ideally stay a week in the city and do all four.
---
[one_half]
[/one_half][one_half_last]This article was written by the brilliant blogger Suzanne Jones, aka The Travelbunny. Suzanne is a serial traveller constantly on the search for adventure, wildlife and the next culinary encounter. When she's not travelling and blogging at The Travelbunny Suzanne loves trying to recreate favourite dishes from her travels, long coastal walks and photography. Suzanne lives on the south coast near Brighton and can't bear to be too far away from the sea.[/one_half_last]
---
Read More
A beginner's guide to Lisbon: 10 things to do in Lisbon during your first trip
The 10 most Instagramable spots in Lisbon
10 photography hacks for beautiful travel photos
10 photography apps you need for your travel photos
Lumix G80 Review: A perfect compact camera for travel