If you're anything like me, you left school, graduated uni, got a job, and started to settle down into what the rest of your life might look like.
Only, you're not quite sure if you're ready for that yet.
You're getting itchy feet.
You dream of far-flung beaches and nameless mountains. Of long-haul flights and backpacks, of air that smells different, voices that sound different, places that make you feel different.
You want to travel. Your soul is begging you for it (and dreamy pictures on Instagram and Pinterest definitely don't help). But should you travel? Could you, even if you wanted to?
In December this year, my boyfriend and I are leaving our comfortable jobs and steady incomes and cosy Surrey flat. We're trading it all in for a full backpack and a plane ticket, road tripping across the USA before working in Canada (for up to two years), then working our way back over Australia, New Zealand and Asia.
Since I've shared my plans, I've had so many questions. Some from people who are just curious – most from people who are dying to do the same thing, but don't feel like they can.
How do you feel about taking a career break? Why did you choose the destinations you did? Why now? How can you pack when you don't know how long you'll be away for? How can you afford it? When will you get around to buying a house and having kids? Are you not terrified?
In this post I'll be sharing why we decided to go travelling (when, how, and where), and how you even get started on planning on a big trip like this. Let's go!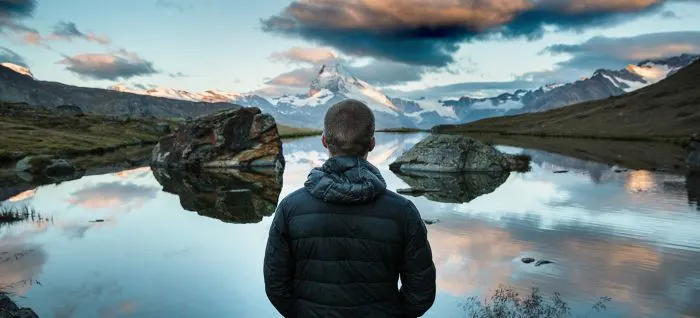 Should you go travelling?
While I'll probably always say yes to this question to anyone who asks me (I'm a huge "travel-enabler"), no one can really answer this question but you. Yes, travelling brings so much joy and experience and horizon-widening lessons, but it's not right for everyone.
It also depends what you define as "travelling" (when I use the term in this post I'm generally referring to longer-term trips of 3 months +) – a week away in a new destination might be enough to scratch that wanderlust itch.
If you are teetering on the edge of making the leap into long-term travelling though, it could help to ask yourself these three questions:
What's holding me back?
Whether it's your job or someone you'd be leaving behind, think about the reasons why you haven't booked that plane ticket yet. Examine whether these are valid reasons, or whether they're born from fear. Working through your obstacles will help you realise whether travel is a valid future plan for you.
What do I want out of my trip?
This was the point of no return for me. I started thinking about what I wanted from travel. When I realised that I felt starved of new experiences and felt like time was slipping away from me, I knew I had to go.
Like me, you might want to go in search of experiences and stories and wring every last drop from every one of your days. You might want to learn a new language, meet new people, get new skills. You might want to volunteer for a worthy cause. Figuring out why you want to travel will not only reveal how important it is to you (justifying the things you give up to make it happen), it will also help you figure out the kind of trip you want to take.
Are you willing to make sacrifices?
The internet, with all of its inspirational quotes imposed on sunsets and glamorous travel blogs, might have you thinking that packing everything in to travel is wonderful, easy and simple. It really isn't. It can be scary, hard, and sad. You have to say a lot of goodbyes, make difficult decisions, turn your back on the life you've made – everything that's normal and safe. But that's what makes it so, so worth it.
How to get started
If you've decided you want to travel (GO YOU!) then the exciting part is just beginning. Your next few months are likely to be filled with maps, plans, booking confirmations, a lot of jumping up and down, and moments so exciting that you'll wonder why you haven't done this before.
But there's a lot to do, and it can be hard to know where to start. Here are the first things we did when we knew travelling was a certainty.
Decide when to go – the sooner you have a solid date in your diary, the sooner travelling will feel like a tangible plan and you can start working towards it, booking things and telling people.
Decide where to go – mapping your route across the world is the best part of the whole process. But with so many places to go and things to see, it can be tough to narrow it down.
We chose places we'd never been and always wanted to go. We also have a lot of family in the USA, so knew we would be able to get free accommodation for a lot of the trip (and also have someone to share Christmas with!). The USA is expensive to travel, so we're just spending three months there. This is also how long you can spend without needing to apply for a visa. (We do have esta visas in order to be able to stay for 90 days).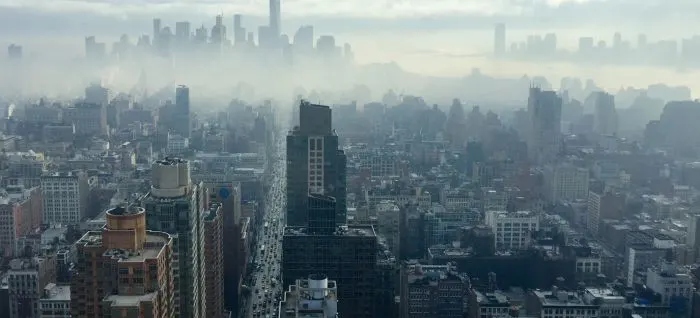 When it came to Canada, Phil and I were just aligned. We like the sun but aren't really hot weather lovers or sun-worshippers (my skin is the colour of snow so I never tan!), but we love snow, cosiness, wilderness, log fires and winter sports. We fell in love with the idea of Canada right away. The next stops (Australia, New Zealand, Asia) were all places we've briefly visited but are keen to see more of.
Set a realistic budget – where you go, how long for and whether you're planning to work will all influence what this budget should be. Do some research and tot up your costs for transport, accommodation, food, travel-specific items you need before you go, and activities. If you're planning to work, factor in the time it will take to find a job.
When I went to New Zealand aged 18, I took £4K for 5 months, which was tight (mainly because I wanted to do EVERYTHING). This time I'm taking around three times that, and plan to be working after about 4 months.
You don't need to have tons of cash to travel. Just make sure your budget suits your trip and that you've got contingency for unseen situations (which will always happen)!
Decide who to go with – Phil and I were always in the same boat when it came to travelling, so there was never a question that we'd go together. But it's not always that clear cut. I went alone at 18, because no one was really wanting to do the same thing I was, and that was great too. You meet so many people when you travel that I never actually felt alone.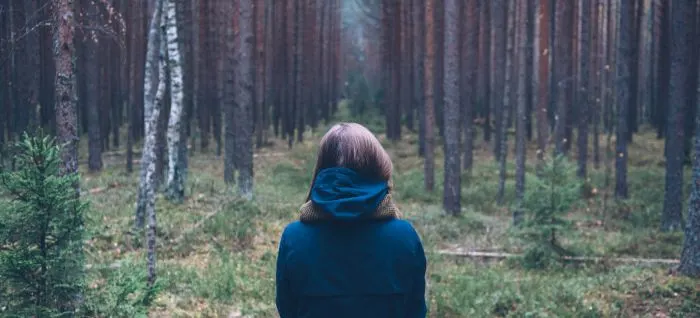 Think carefully about who you travel with. You're going to be spending a lot of time with them and in potentially stressful situations, so make sure you're confident your friendship will survive the trip!
Once you know where and when you're going, and with who – your plans will start to snowball. Before you know it, you'll be sitting in a near empty flat with your flight out in less than six weeks' time (like I am right now).
In coming weeks, I'll be sharing more about my trip and how you can plan yours: including money saving tips, how to balance travel with a career, and the things you HAVE to do before you leave.
Have you been travelling or are planning a trip? Are you travelling right now? Share your tips with us!
Read more:
How to travel more with the 12 trips challenge
How to choose your travel destinations
How to maintain a travel lifestyle when your boyfriend or girlfriend doesn't want to travel
What NOT to pack for a backpacking trip
10 reasons why you don't need a backpack to go backpacking