I love sharing my packing guides for different destinations but there are 10 things I never travel without, no matter where I'm going. Whether I'm travelling to Timbuktu or Timisoara, these things will always be in my suitcase.
I'd love to know what you'd never travel without. I've been researching what other bloggers have said they wouldn't travel without and the variations are huge. So many people say they'd never travel without a Swiss army knife but, other than the corkscrew, I wouldn't have a clue what to do with one! So if you have anything else to add to the list, please do let us know in the comments below to see what kind of variations we have!
Of course, there's the standard things you'd never travel without like a passport (with this lovely personalised passport holder), credit or debit card, The Travel Hack Pro Cabin Case!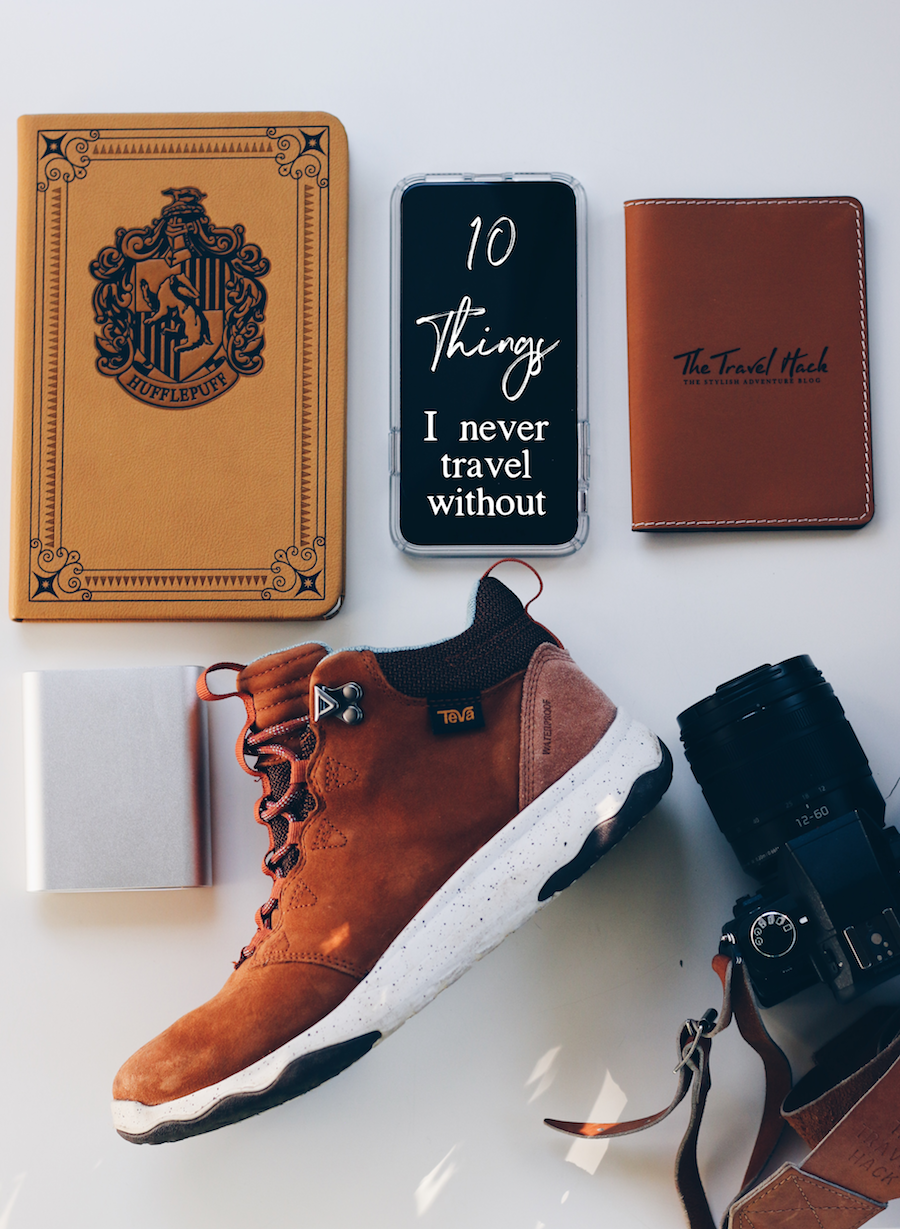 Here goes, 10 things I'd never travel without
#1. Travel Insurance
Of course, number one on the list will always be travel insurance. I'd never travel without it. As you know, I'm an Admiral Travel Insurance ambassador and I'm always talking about the importance of having travel insurance. It's unlikely anything will go wrong while you're travelling but it's best to be safe and make sure you have a good insurance policy.
#2. My phone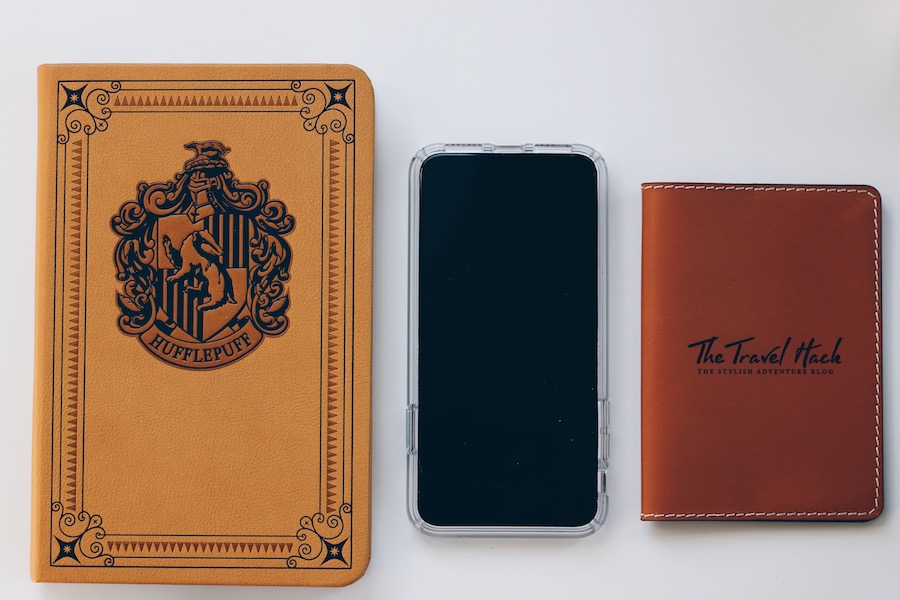 I can barely leave the house without my phone, never mind travel the world without it!
I use my phone to store all my tickets, booking confirmations, itineraries, maps and keeping in touch with people while I'm away. And, you know, I occasionally use it to actually call people!
I currently have the iPhone XS Max and I LOVE it! The thing I love most about it is the size. It's so big I feel like I can easily do my work on it, watch TV and YouTube videos, read books and magazines and take awesome photos and videos and even edit them on the phone.
If the iPhone XS is out of your budget (let's face it, you could have an incredible holiday for the price of an iPhone XS!) I'd recommend looking at the iPhone 8 Plus. It still has the big screen and is still amazing.
#3. Portable charger
Because I use my phone so much I have to carry a portable charger. The main one I have is called a Power Traveller which I've found to be really reliable. I'v found cheaper ones aren't reliable and there's nothing worse than having a flat battery on a 10 hour flight! I also have an enormous one that actually came as a powerbank for a heated jacket, so I take this if I'm going camping or I'm not sure I'll have access to a plug as I'm pretty sure it would charge my phone all week!
#4. Headphones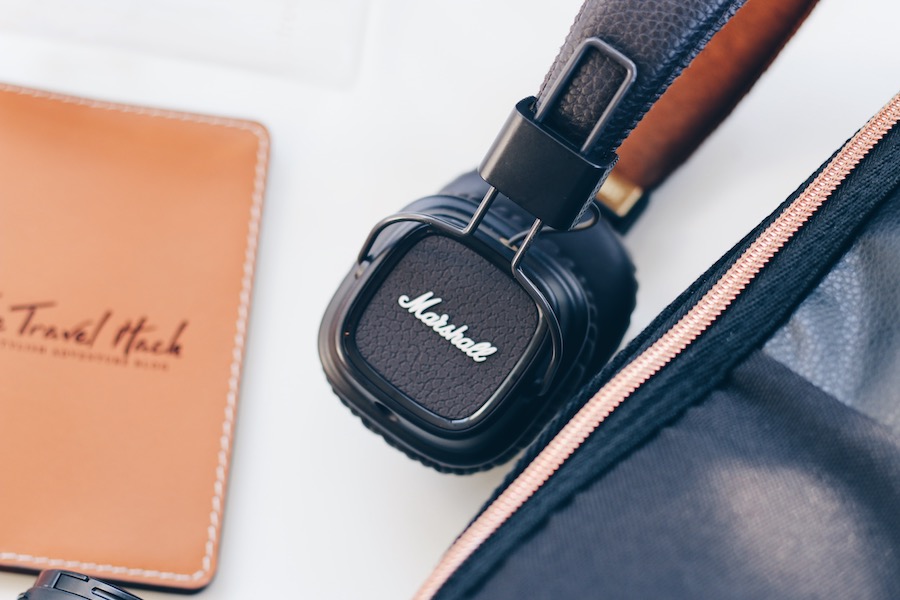 Long journeys would be a chore without headphones to listen to music, podcasts and audiobooks. But let's not forget they can also be used to drown out the sound of noisy passengers or hotel guests or simply as a 'Do Not Disturb' sign!
I currently use a pair of really comfy Marshall headphones that I had to buy in a panic at the airport when I realised I'd forgotten mine before a flight to Canada! But I also like the standard headphones that come with a phone.
#5. International plug adaptor with USB points
I use an international plug adaptor with USB points even when I'm travelling in the UK. I have an adaptor with one plug socket and 3 USB points so I know I can charge all my gadgets even when I only have one plug socket available.
#6. A notepad and pen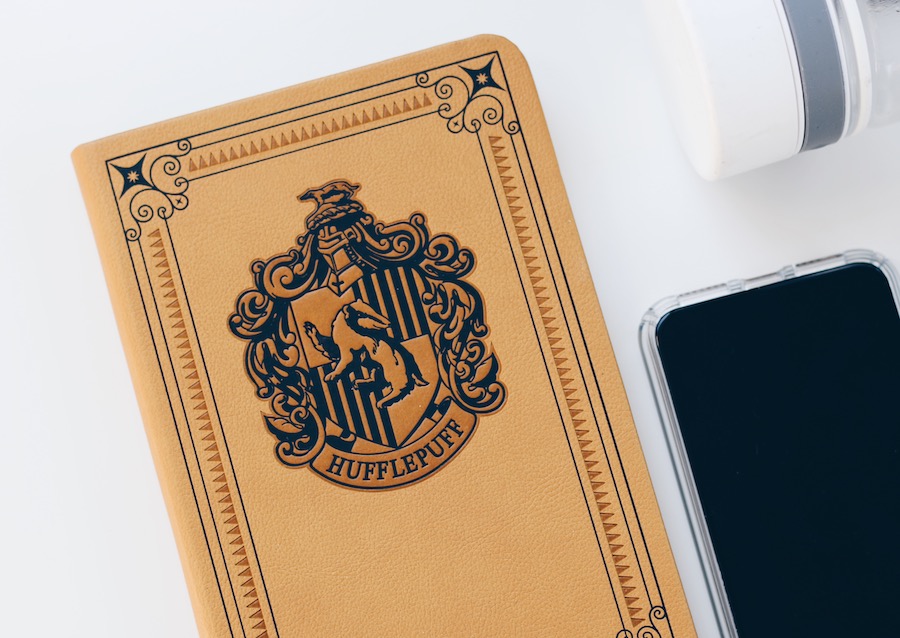 Despite all these gadgets, I'm still old school when it comes to writing and I love nothing more than writing a journal with a notepad and pen. I like to write down my thoughts with no distractions and I find the words flow much easier with a notepad.
#7. Red lipstick
It doesn't matter what you're wearing, if you apply red lipstick you'll look and feel so glam.
I usually travel with fairly casual clothes, so I tend to dress up an outfit with big hair and make-up. I've been recommending this for years but I still love Lady Danger lipstick by Mac. It's a feisty red colour and stays put through dinner!
#8. Water bottle
As you already know, I've been making a conscious effort to cut down on my plastic waste while I'm at home and while I'm travelling. One of the simplest ways to do this is to travel with a refillable water bottle.
I usually travel with two refillable water bottles. One is a very simple 0.6 litre Aladdin bottle. There's nothing fancy or Instagrammable about it – it's just strong, secure, never leaks, it's easy to clean and it's a good size. I've had this for about five years and it's still going strong.
The second one I travel with is a little fancier. It's a Vapur foldable bottle which I like for little trips out. The reason I like it is because once you're finished, you can roll up the bottle so it doesn't take up much space in your bag and doesn't really weigh anything.
#9. My camera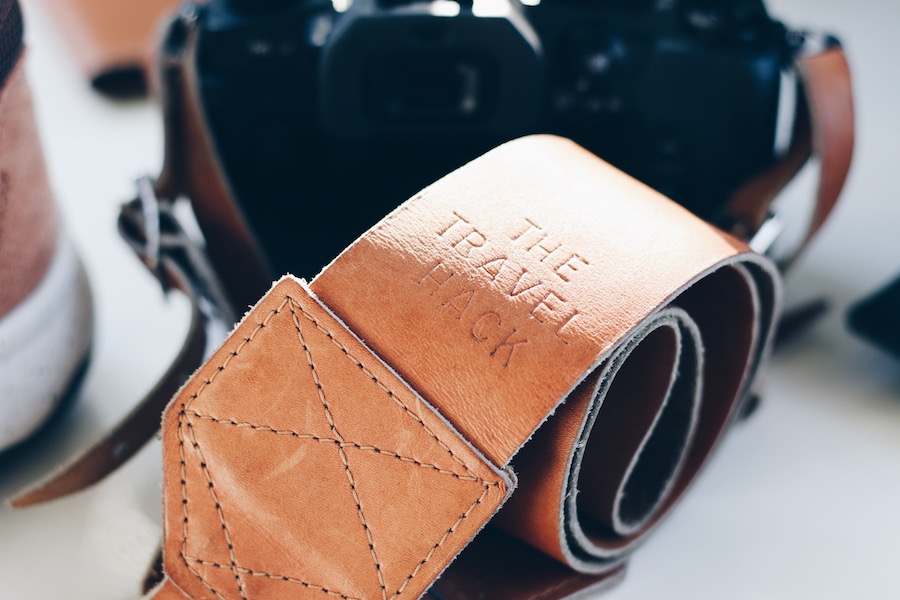 Despite the camera on my iPhone being amazing, I usually prefer to use my DSLR. I use the Lumix G80 and I love it. It's small and lightweight and the photo and video quality is amazing for such a small camera.
I should add that the LCD screen broke about a year ago and I haven't been able to get it fixed. This does make it a little bit more difficult to use, particularly for video, but I'm still managing and I love the camera so much that I'll keep using it!
#10. Comfy shoes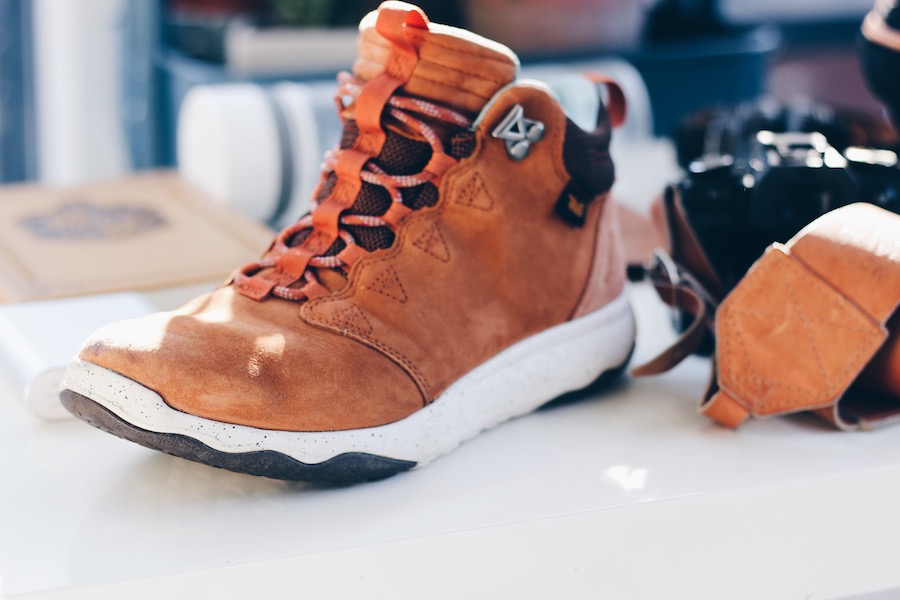 Of course, you can't explore without a pair of comfy shoes.
I have four standard pairs of shoes depending on the weather.
For hot weather I always wear a pair of Menorcan sandals I bought from Fat Face two years ago. They're a bit wrecked now so next summer I'd be due an upgrade!
For warm weather I'll wear a pair of classic white trainers.
For chilly weather, I wear these Teva Arrowood Lux ankle boots.
And for really cold weather I wear a pair of Keen Elsa boots. These are really warm and cosy and they have so many different colours and patterns whether you want something bright and funky or something simple and classic.
Read more: What to pack in your carry on for long haul flights