Travel bloggers are my favourite people to turn to for advice and recommendations when I'm researching a new destination. They offer a fresh perspective, and quite often answer the questions I'm searching for – especially when it's for a city where the culture is so different, like Dubai.
Before I travelled to Dubai, I did a fair amount of research looking for the best guides to Dubai I could find. I turned to Pinterest, to Instagram, and of course, to blogs, to find the best places to go, where to eat and drink, what to do with my kids, and how to navigate the local culture while I was there.
To save you having to do incredible amounts of research, I've rounded up the best posts to create this travel blogger's guide to Dubai.
Whether it's your first time there, or it's a destination you already know and love, you should find some great ideas and tips in here. From day trips to dress codes, here's everything you need to know before you visit Dubai – in the words of travel bloggers around the world! Most people visit Dubai for around 3-7 days but if you're thinking about staying longer then check out this guide about extending your stay in the UAE.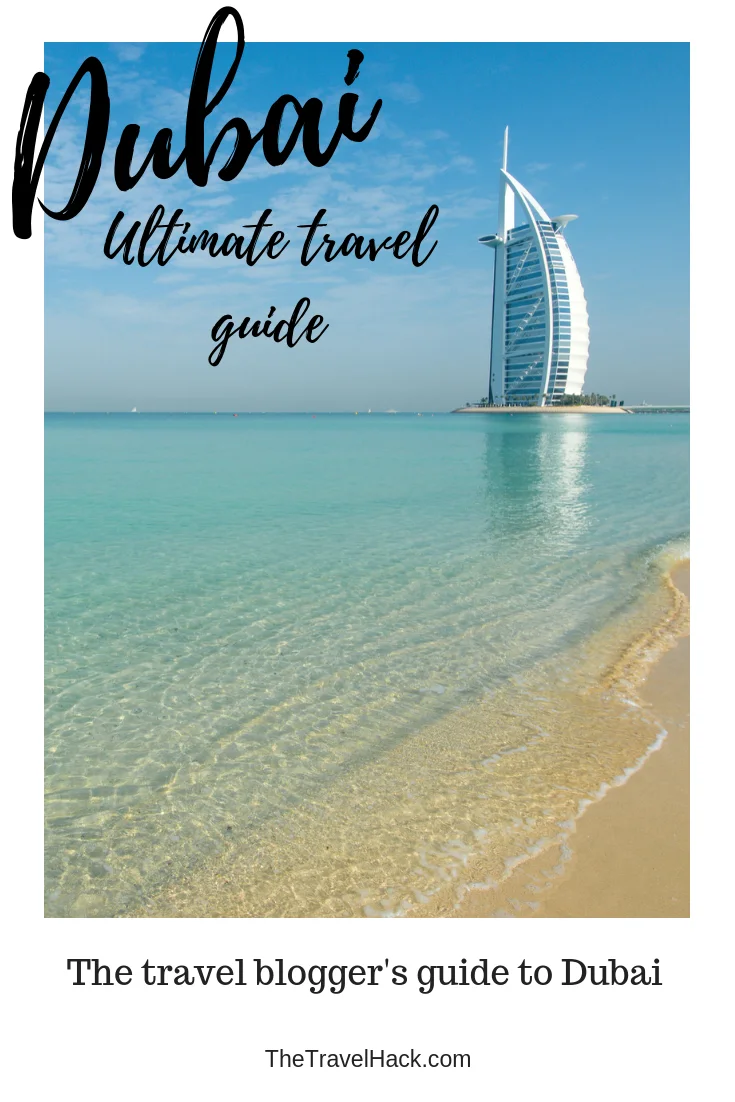 Inspiration and reasons to visit Dubai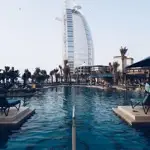 Top 15 Dubai Instagrammers to Follow – The Vienna Blog
If you're anything like me, you'll head straight to Instagram for inspiration for upcoming trips. So if you're planning a trip to Dubai, these are the go-to Instagrammers for the best pre-trip tips, including the most Instagrammable spots in Dubai.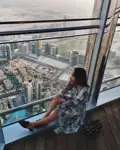 Dubai Instagram Diary – Song of Style
The incredibly stylish Aimee from Song of Style shares her guide to Dubai via her Instagram photos. Her glamorous trip gives an insight into the most luxurious parts of Dubai, including a shoe store that is all kinds of goals.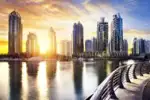 10 reasons why Dubai is on my bucket list – The Travel Hack
Before I'd ever set foot in Dubai, I wrote this post about all of the reasons why it was on my bucket list. And I'm pleased to say that, after visiting, all of these are still great reasons to visit Dubai. It's an incredible city, and as I discovered when I travelled there, this list was only the beginning of the things to do!
Dubai Itineraries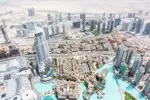 How to do a 48-hour layover in Dubai – World of Wanderlust
You don't need a lot of time to make the most of a trip to Dubai. Brooke from World of Wanderlust shares her itinerary ideas for an action-packed layover in Dubai, which will help you to see as much as the city as possible in a very short amount of time.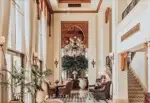 My Dubai Itinerary – WishWishWish
Carrie from WishWishWish stopped in Dubai on her way home from Mauritius – not on a stopover, but a notover, a kind of holiday extension. So whether you're delaying your return home, or taking a few days as a kind of pre-holiday stop, this dreamy 48 hour itinerary is for you.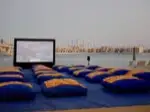 My 8-day itinerary for a family holiday to Dubai – The Travel Hack
If you're spending your whole holiday in Dubai, rather than just a stopover, this family-friendly eight day itinerary means you can see loads of the city while still being able to relax between activities.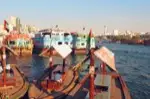 Five day Dubai itinerary – While I'm Young
Dannielle lived in Dubai for over a year, so she knows what she's talking about! This five day itinerary covers loads of the major tourist attractions as well as some great local spots. She also gives some insider tips for local beaches that you can visit, even if your hotel doesn't have its own private beach.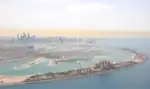 How to spend 3 days in Dubai – The Travel Hack
A bit longer than a stopover, but shorter than a full-blown weeklong holiday, this long weekend itinerary covers some of the more traditional parts of Dubai – like the old town – as well as the ultra-modern side of the city. The highlight? An incredible helicopter ride that offers sweeping views over The Palm.
Hotels in Dubai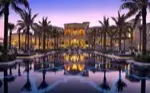 Where To Stay In Dubai: The Best Hotels For Every Budget – Travel Passionate
If you're not sure where to stay in Dubai, this post by Chrissy of Travel Passionate shows you which hotels are closest to the attractions, and offers options for various budgets. There are hotels close to Dubai airport, hotels with pools, and basically hotels that'll suit just about everyone!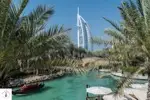 A guide to booking your accommodation: where to stay in Dubai – Arzo Travels
Another great accommodation guide to Dubai, this one details the main areas of the city and what you can expect from each. It also offers a bunch of fantastic hotel recommendations in Dubai for any budget, including some hotels out in the desert!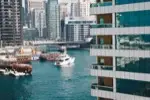 Best places to stay in Dubai – It's All Bee
This is the most incredibly detailed guide to hotels in Dubai that you'll find on the internet. As well as sharing the highlights of each of the main areas to stay in, there's a list of the 20 best hotels in Dubai, and a section for budget friendly accommodation that doesn't suck.
Family travel in Dubai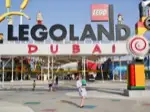 Let me introduce you to Dubai Parks and Resorts, Dubai – The Travel Hack
Want to take your kids somewhere magical, with almost guaranteed sunshine and so much to do you can't possibly get bored, even in 3-4 days? Let me introduce you to Dubai Parks and Resorts, which includes LEGOLAND, Motiongate Dubai, Bollywood Parks Dubai and LEGOLAND Waterpark.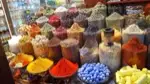 15 Things to do in Dubai for the Whole Family – Travelling King
Think Dubai isn't a great destination for kids? Think again. This post by Samantha of Travelling King shares the best activities for the whole family – some that the kids will love, and some just for the young at heart!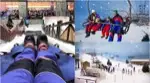 10 Things to do with Kids in Dubai, United Arab Emirates – Globetotting
Adventurous families will find plenty to keep everyone entertained during a holiday to Dubai. From skiing to desert safaris, and street food to kids' painting classes, these 10 fun things to do in Dubai are bound to be a hit with the little ones.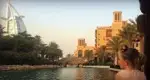 100+ Family Things To Do In The United Arab Emirates – Our Globetrotters
If you think you might run out of ideas of things to do with kids in Dubai, this epic post will well and truly prove you wrong. There are ideas for family activities throughout the UAE, not just Dubai, but many of them are achievable as day trips. And if you don't fancy venturing further afield, that's fine too – there are loads of suggestions for Dubai to keep everyone happy.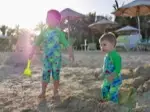 10 reasons why you should take your kids to Dubai – The Travel Hack
Need further convincing that you should take your kids to Dubai? In this post I share my top 10 reasons why this city is a family-friendly holiday spot that everyone will love. After travelling to Dubai with my two boys, I was blown away by how great it was as a child-friendly destination.
Where to eat in Dubai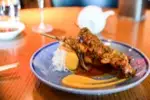 Bottomless brunch at Nobu Dubai – Silverspoon London
Angie from Silverspoon London is my go-to for luxurious meal recommendations, and this epic brunch in Dubai is no exception. With bottomless champagne, freshly made sushi and make your own mini Magnums, this is a brunch for the bucket list. I'm salivating just looking at these pictures…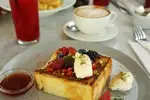 My Favourite Things to Eat in Dubai – Travel With Kat
From camel burgers to Arabic-style French toast, Kat explores the more unusual flavours of Dubai in this guide to her favourite things to eat. Definitely one for those with adventurous palates, these dishes will certainly be a memorable part of your trip to Dubai!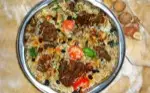 5 incredible reasons why every foodie should stopover in Dubai – Untold Morsels
Dubai might not be a famous culinary destination, but this post by Katy from Untold Morsels argues why perhaps it should be. Whether you're looking for Michelin star restaurants or local food experiences, you'll find it all in this delicious guide to Dubai's best foodie hotspots.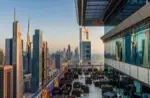 Five Of The Best Rooftop Bars In Dubai – While I'm Young
Another fab post from Dannielle, this guide to Dubai's best rooftop bars gives you a glimpse into the glitz and glamour of the city's hotel scene. And in a destination where the sun is basically shining all the time, it's the perfect place to do a bit of bar-hopping…with a side of incredible views.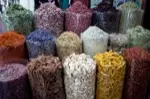 A Food Lover's Tour of Old Dubai – The Travel Bunny
When Suzanne from The Travel Bunny visited Dubai, she took a tour of the old town to sample its flavours and to learn more about the food culture of the city. Join her as she visits markets, tastes unusual delicacies and makes her way across the old town, one course at a time.
Travel guides and things to do in Dubai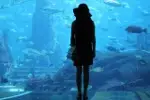 22 things you must do in Dubai – World of Wanderlust
From the famous, like the world's tallest building – the Burj Khalifa – to the unexpected, like Dubai's only glass swimming pool, Brooke's suggestions of things to do in Dubai are a great place to start your research. And those milkshakes! They might be worth the trip to Dubai alone…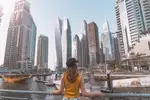 The Ultimate Dubai Travelguide – Het is de Merckx
From where to stay, to getting around using Dubai's public transport system, to the culture of the United Arab Emirates, this travel guide covers the basics of your stay in Dubai so you'll go armed with all of the information you need.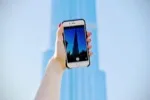 Ultimate Dubai Guide – Sass and Curvé
One thing I love about travel blogs over traditional guides is that bloggers might return to a destination again and again, with their guides constantly evolving as they discover new great spots to explore. This guide by Sana is based on loads of visits to her favourite city, Dubai, so it's packed with fab recommendations.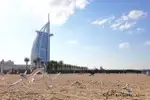 Top 5 Free Dubai Experiences and 3 Activities Under 3 EUR – Full Suitcase
Dubai is often considered to be a luxurious destination that's reserved for high rollers and those with plenty of cash to burn. But in this post, Jurga shares some of Dubai's best free attractions, as well as some others that are easy on the wallet.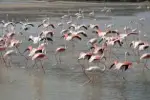 Dubai on a budget: 11 things to see, do and eat – Helen on her Holidays
Another fantastic guide for anyone travelling to Dubai on a budget, Helen shares how to really experience the best sights and flavours of the city without having to spend a fortune. There's so much to do in Dubai that you really don't need to spend a lot to have a memorable trip.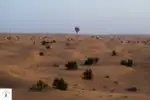 50 fun things to do in Dubai – Arzo Travels
See beyond the shopping malls and luxury skyscrapers in this guide to the 50 most fun things to do in Dubai. Arzo offers plenty of options for thrill-seekers, foodies, culture vultures and nature lovers with this extensive (but by no means exhaustive) list.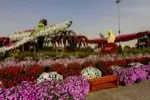 Visiting the Dubai Miracle Garden + 25 pictures that'll inspire your visit – My Toronto, My World
Have you heard of the Dubai Miracle Garden? This stunning attraction in Dubai is an Instagrammer's dream, and this post by Liliane gives us a glimpse inside this garden, a riot of colour and incredibly creative displays to take your breath away. Don't miss this attraction while you're in town.
Tips for visiting Dubai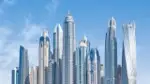 Let's Clear Up the Myths about Traveling to Dubai! – Travels with Tam
There are plenty of myths surrounding the city of Dubai – you have to be rich to visit, you can't drink alcohol, etc. This blog post clears up some of the most common misconceptions, and explains why Dubai is definitely a great place to visit!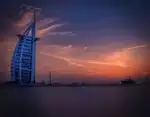 15 Tips For Visiting Dubai – EatLiveTravelDrink
Before you travel to Dubai, it's a good idea to brush up on the culture and customs of the city, as well as practicalities such as currency and language. There's also a useful section in this blog post about how to find wifi when you're out and about.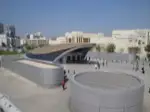 The Dos and Don'ts of Visiting Dubai – The Traveling Storygirl
If you're worried about what you can and can't do in Dubai, this blog post breaks it all down simply for first-time travellers. It covers some things you might not already be aware of – like the holy day when things might be closed – and offers reassurance that Dubai is perfectly safe, even for solo female travellers.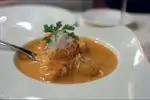 9 Dubai travel tips for affordable luxury travellers – LiveShareTravel
I'm all about affordable luxury here at The Travel Hack, so these tips are exactly the kind of content I look for when I'm planning a trip. There are some great ideas in this post, including an app to download before you visit Dubai to get discounts and deals on fine dining restaurants.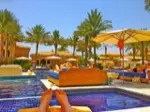 Couples Dubai Travel Tips: Dubai Tourism for Two – Television of Nomads
Travelling to Dubai as a couple? This post by Lauren and Ben shares the most romantic activities to try in Dubai for a memorable getaway, whether it's a honeymoon, babymoon, or just an excuse to spend some time together in the sun.
What to pack for Dubai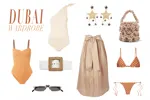 Shopping: Dubai Wardrobe – Ohh Couture
Whether it's just a great excuse to buy some new favourite pieces, or your summer wardrobe is severely lacking (because England), then this is the post for you. It's full of loose-fitting, flowing pieces for wearing out and about in Dubai, as well as some stylish swimwear to wear by your hotel pool, and all in a gorgeous desert-inspired colour palette.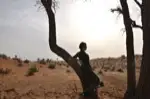 Packing for the UAE: A guide – Elle Croft
Based on her travels in Dubai and Ras al Khaimah, Elle shares the dos and don't for dressing in the UAE, and includes some examples of what to wear in different situations when you're visiting Dubai and beyond.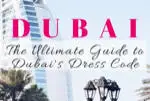 What to wear in Dubai: Packing Tips for the Female Traveller – It's All Bee
In this detailed post, Bianca shares what to expect from the weather in Dubai in each month of the year, and then suggests what to wear for every activity you'd be likely to try while you're visiting, from brunch to nightclubs.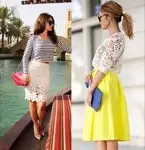 What to Wear in Dubai – Girls in Polka Dots
If you're panicking about what to wear in Dubai, you're not alone. Sarah, who wrote this post, was also stressed before she visited, but she did the research while she was there, so you don't have to worry.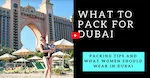 What women should pack for Dubai– The Travel Hack
This is my simple video post about what to pack for Dubai. I found there was a lot of conflicting advice out there about what women should wear in Dubai so I've tried to simplify it and share what you can wear in different situations.
Day trips from Dubai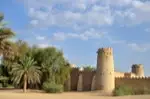 Day Trips from Dubai: 5 Ideas to Add to Your UAE Itinerary – A Passion and A Passport
If you've had a few days to get to know Dubai and you'd like to explore a bit further afield, this post shares some of the best day trips from Dubai, including one to Oman! There are some beautiful destinations just outside the city, so if you're travelling to the UAE for more than a few days, it's great to see a bit more while you're there.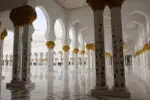 Visiting the Sheikh Zayed Grand Mosque on a Day Trip from Dubai – Helen on her Holidays
One of the most beautiful mosques in the world, the Sheikh Zayed Grand Mosque in Abu Dhabi is easy to reach from Dubai. This post by Helen shares how to get there, and what to expect when you arrive. It's definitely worth seeing, and if you don't have loads of time to spare, you can even fit it into a half day.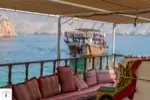 Musandam trip from Dubai: Day trip from Dubai to Oman – Arzo Travels
Oman looks like an incredibly beautiful destination – and if you're travelling to Dubai, you can take a day trip and check it out for yourself. It's a long day, but this post gives you all of the information you need to plan your visit, including the pros and cons of a day trip to Oman.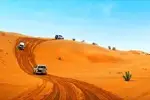 Best Tours and Day Trips in Dubai – Full Suitcase
If you're planning your trip to Dubai and want to book the best tours and day trips, this is the blog post you need to read. It's packed full of advice for booking tours for every travel style and budget, as well as some really unusual options like sand boarding, and falconry.