Wales is my favourite place for a short break or a weekend away. I'm always surprised by how beautiful this little country is and the small size makes it easy to discover a lot in a short space of time.
Road tripping is the best way to discover Wales and I love nothing better than packing up the car and heading off on an adventure. I grew up on the border of North Wales so we did this all the time when I was growing up. We'd pack a tent, a duvet, a disposable BBQ, a packet of sausages and a few beers and we were good to go.
These days, things are a little different (OK, a lot different!) but it's still as much of an adventure.
A couple of weeks ago I took a Welsh road trip with George and my mum. It was part of my trivago App Family Travel Challenge and we had a great time discovering some places that are so close to our home. We packed up the car with a hell of a lot more than a packet of sausages (how do tiny people need so much stuff!?) and we set off for our challenge.
We live in Chester so this 3-day Wales itinerary is perfect for anyone coming from the North West of England.
Sam put together this itinerary for us as he's Welsh and knows the area really well. To avoid getting lost we simply put the next destination into the sat nav and we got everywhere with no problems.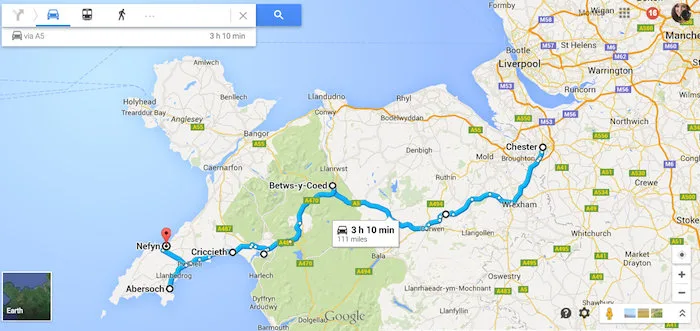 Day 1: Chester –Betws-y-Coed – Portmeirion
Betwsy-y-Coed
Betws-y-Coed is a gorgeous little village within Snowdonia National Park. The main village is simply a main road with lots of little shops, cafes, pubs and restaurants. I'd recommend parking up and walking the length of the road. There are lots of outdoorsy shops and small boutiques selling local crafts and paintings. If the weather is nice, find a pub with some outdoor seating and enjoy a beer in the sunshine – Stables Lodge is pretty good for cheap and cheerful meals and drinks. Then get yourself an ice cream and head to the river where you can sit and watch the water rushing by.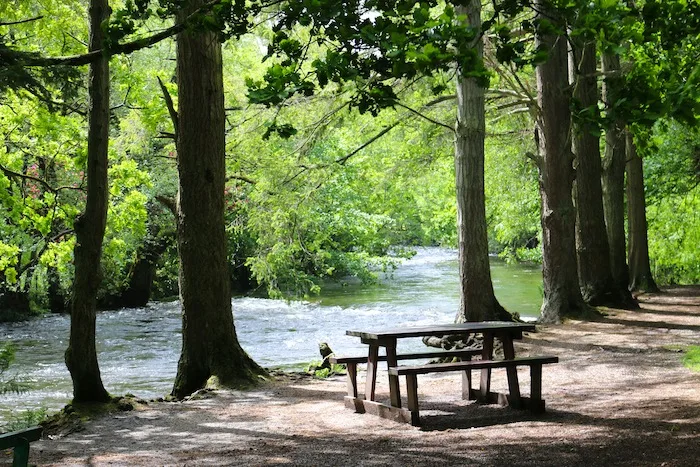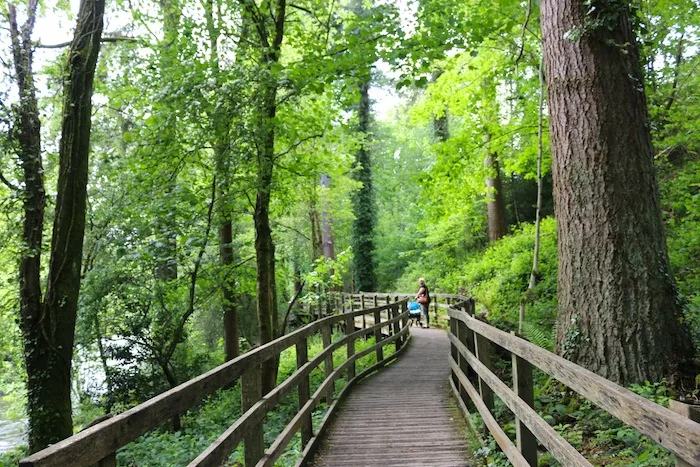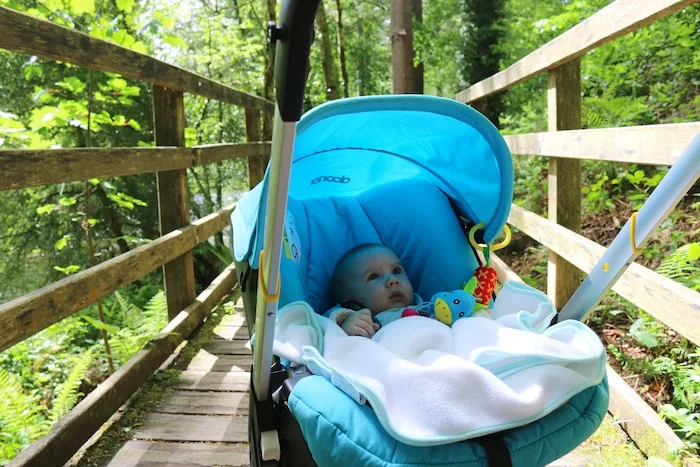 Snowdonia National Park
Carry on driving to Portmeirion and you'll pass through some of the most amazing places in Snowdonia. Make sure you stop and soak up the views!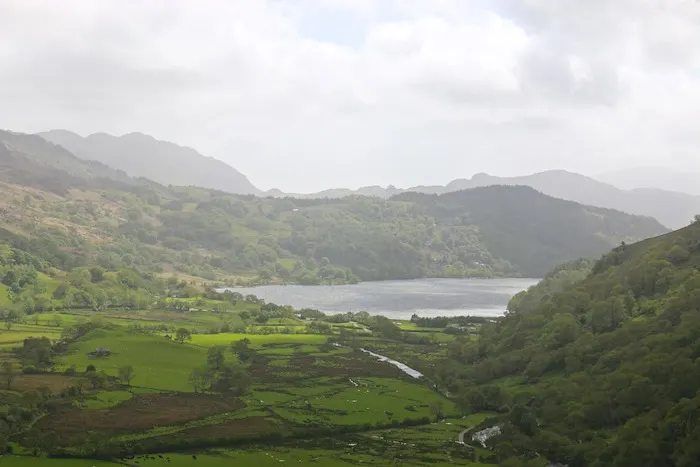 Portmeirion
You'll soon arrive in Portmeirion which has to be the most unusual village in Wales. Take a look at my post, Visiting Portmeirion, to see why. It's beautiful!
I'd highly recommend staying in Portmeirion overnight. You can enter the village as a day visitor but staying overnight is so special. It also means you'll have the place to yourself once everyone leaves and it doesn't start to get busy until around 10.30am the following day. You can stay in the hotel, in one of the many unusual cottages or in the castle. Go for a cottage if you can as they're the most unique and they're also great if you're travelling with kids.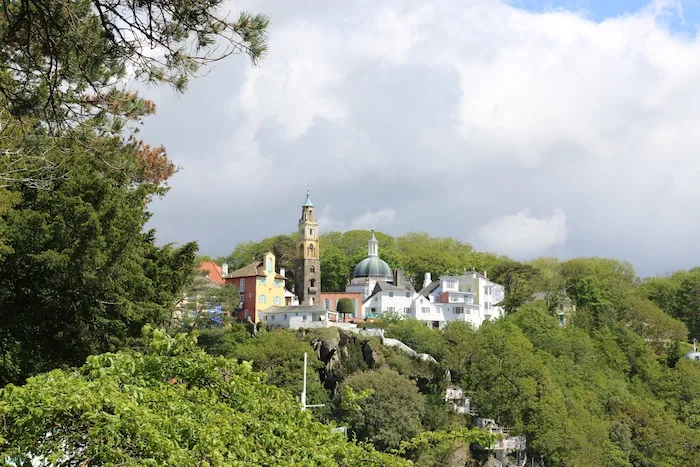 Day 2: Portmeirion – Porthmadog – Criccieth
Spend the morning in Portmeirion and when you can tear yourself away, take the short drive to Porthmadog.
Porthmadog
Porthmadog is a small town with a pretty harbour and the steam train that travels through is a big attraction with kids and train spotters.
My favourite thing about Porthmadog is the long, golden beach. It's always sunny but windy whenever I visit but it's the perfect place to blow the cobwebs away and inhale that gorgeous sea air.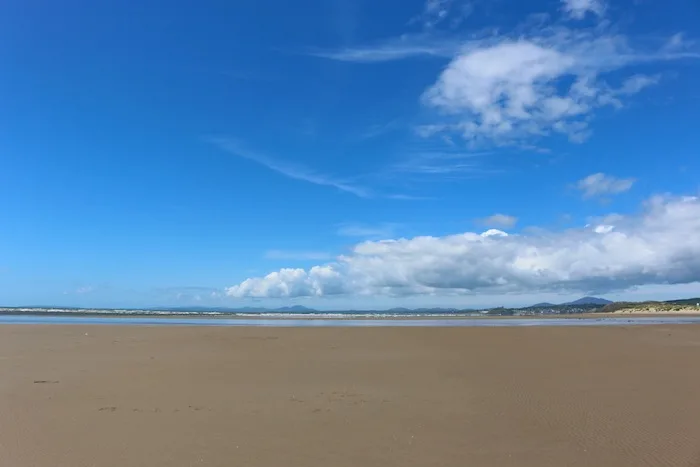 Criccieth
The next stop is Criccieth, another pretty coastal town with beautiful beaches. Criccieth Castle is a big attraction here and it's worth heading up there just for the views over the beaches.
I'd recommend stopping at The Blue China Tea Rooms for pizzas from the pizza oven. I didn't expect to find such good pizza in a tiny Welsh town!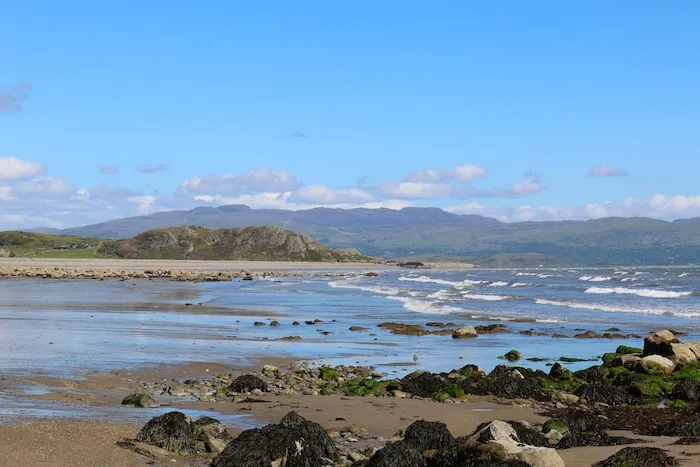 Bron Eifion Country House
My home for the night was Bron Eifion Country House, a beautiful 4* hotel just a short walk from Criccieth.
You can read more about my stay at Bron Eifion Country House here.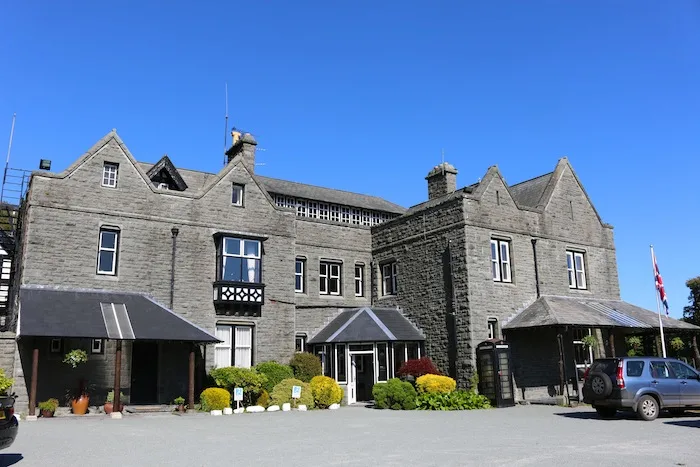 Day 3: Criccieth – Abersoch – Nefyn – Home
The final day of the North Wales itinerary is a beach day and a big road trip.
Abersoch
Abersoch is a bit out of the way during this road trip but, trust me, it's well worth it! Abersoch is one of my favourite places in North Wales thanks to the gorgeous beach, the chilled out vibe and the great places to eat.
Nefyn
If you visit Nefyn on a sunny day you'll wonder why you ever go abroad for a summer holiday. Make sure you stop at Ty Coch Inn, a pub on the beach which has been named as one of the top 10 beach bars in the world!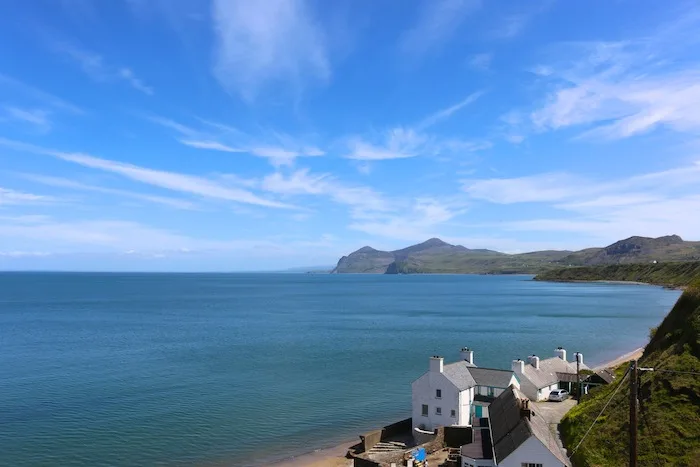 You can either drive back along the coast or through Snowdonia National Park. If it's sunny I'd chose the coast but opt for Snowdonia if not as it's dramatic and stunning even in the rain.
---
If you'd like your own Welsh adventure, you can download the new trivago app using the buttons below to find places to stay in these gorgeous locations.