Last year I went all out with Christmas events and we did so many. I love Christmas but I don't enjoy the commercialism and the over-buying it often entails. So, rather than spending a fortune on tacky Christmas presents for my kids, I decided to treat them to some festive days out and Christmas events.
We live on the border of Wrexham and Chester so we tend to stick to Christmas events in North Wales and Cheshire.
As we're getting to that time of year where everyone wants to book their Christmas events I thought I'd share our thoughts on the ones we did last year.
Here are the Christmas events in North Wales and Cheshire we did last year:
(There's more detail about each one below)
Christmas at Gulliver's Theme Park
The Polar Express from Telford
Zipmas at Zipworld
Chester Zoo Lanterns
Bolesworth
Magical Woodland
North Hills Farm
Chirk Castle
And a few more events I haven't personally been to (yet!) but will be going to for 2023!
Christmas at Gulliver's Theme Park, Warrington
Best for: Best value for a full day out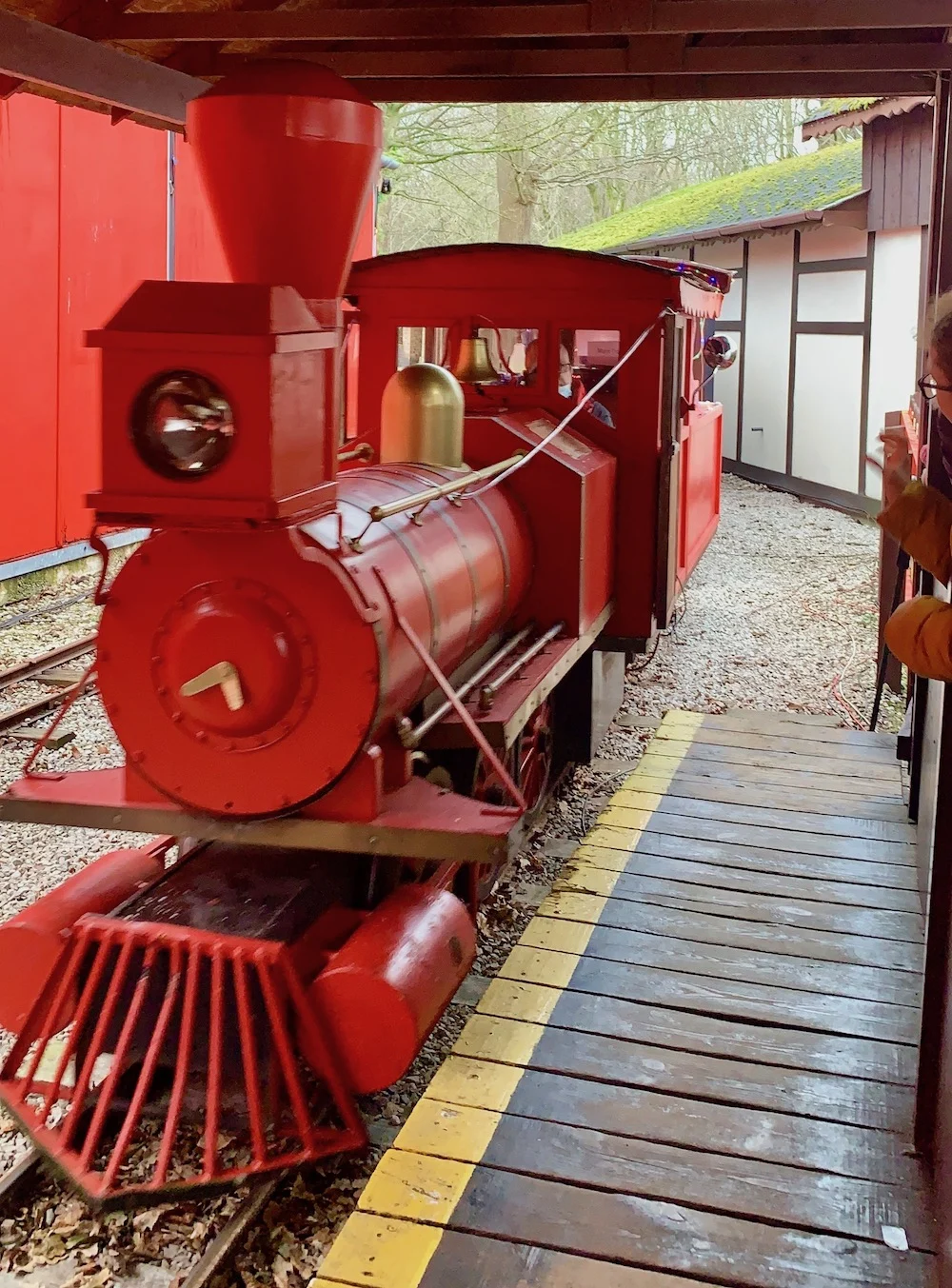 Christmas at Gulliver's Theme Park in Warrington surprised me by being our favourite Christmas activity out of all the activities we did.
I thought it was great value for money because we spent all day there.
They have a North Pole train which takes you on a ride around the winter wonderland theme park, with stops at Santa's workshop and a visit to Santa's Grotto which was incredible.
The kid's all got a toy (and it was genuinely a great toy!) and then we had a full afternoon in the theme park.
Gulliver's World was definitely a Christmas activity for the children but if you've got little ones (anyone under 10) then they're going to love it.
It's also worth noting that they have Twixmas at Gulliver's which could be a great gift and a lovely activity to continue the festive fun in that awkward, inbetween phase.
There are Gulliver's Theme Parks in four locations around the UK; Warrington, Matlock Bath, Milton Keynes and Rother Valley so I imagine it would be a very similar experience at all four parks.
Find out more about the North Pole Express Experience at Gulliver's World here.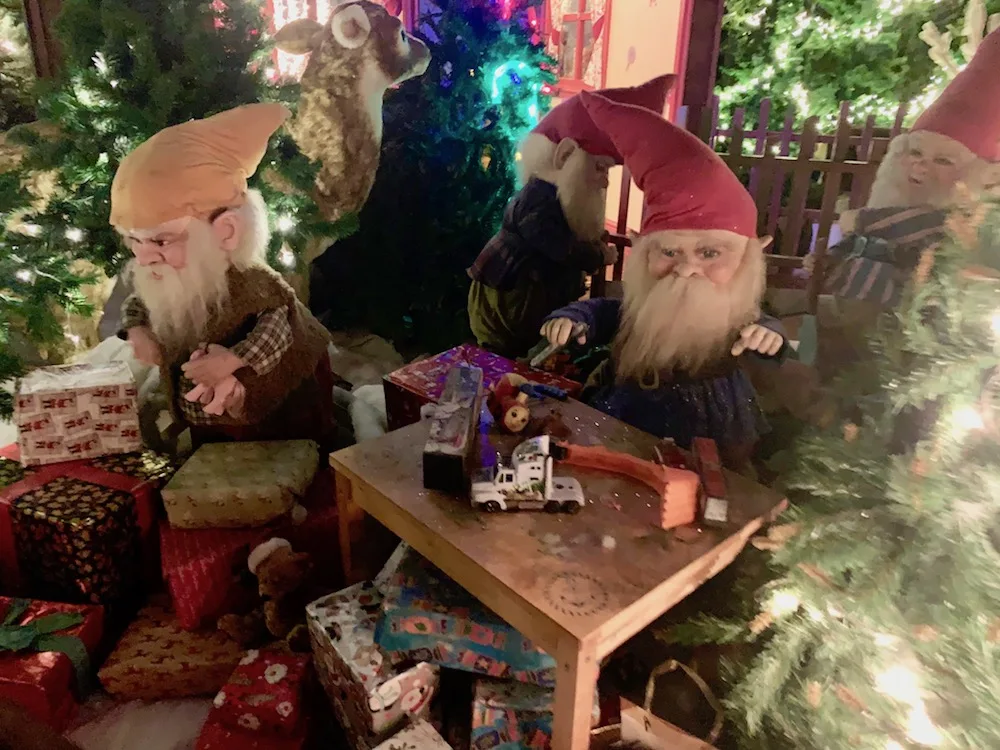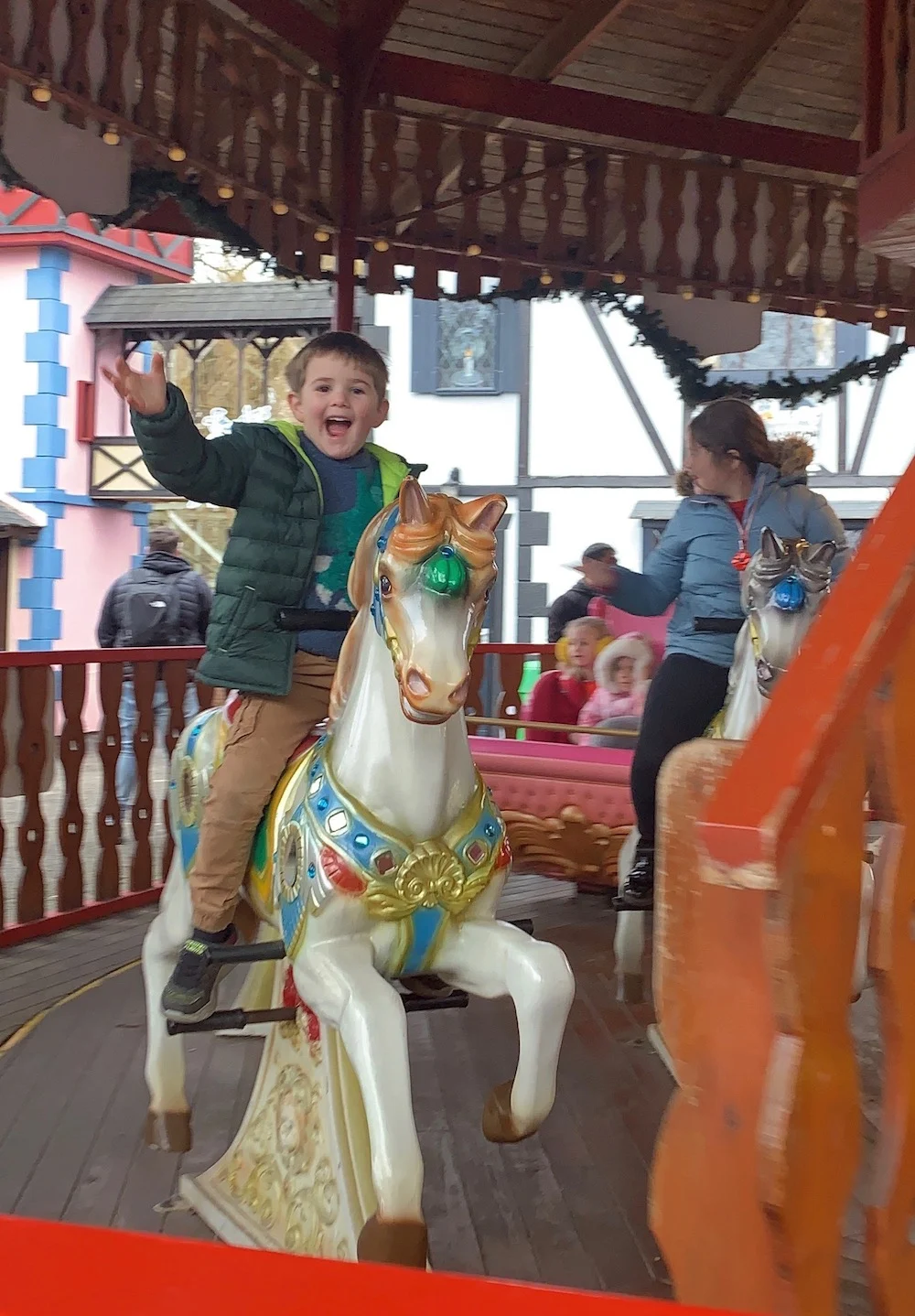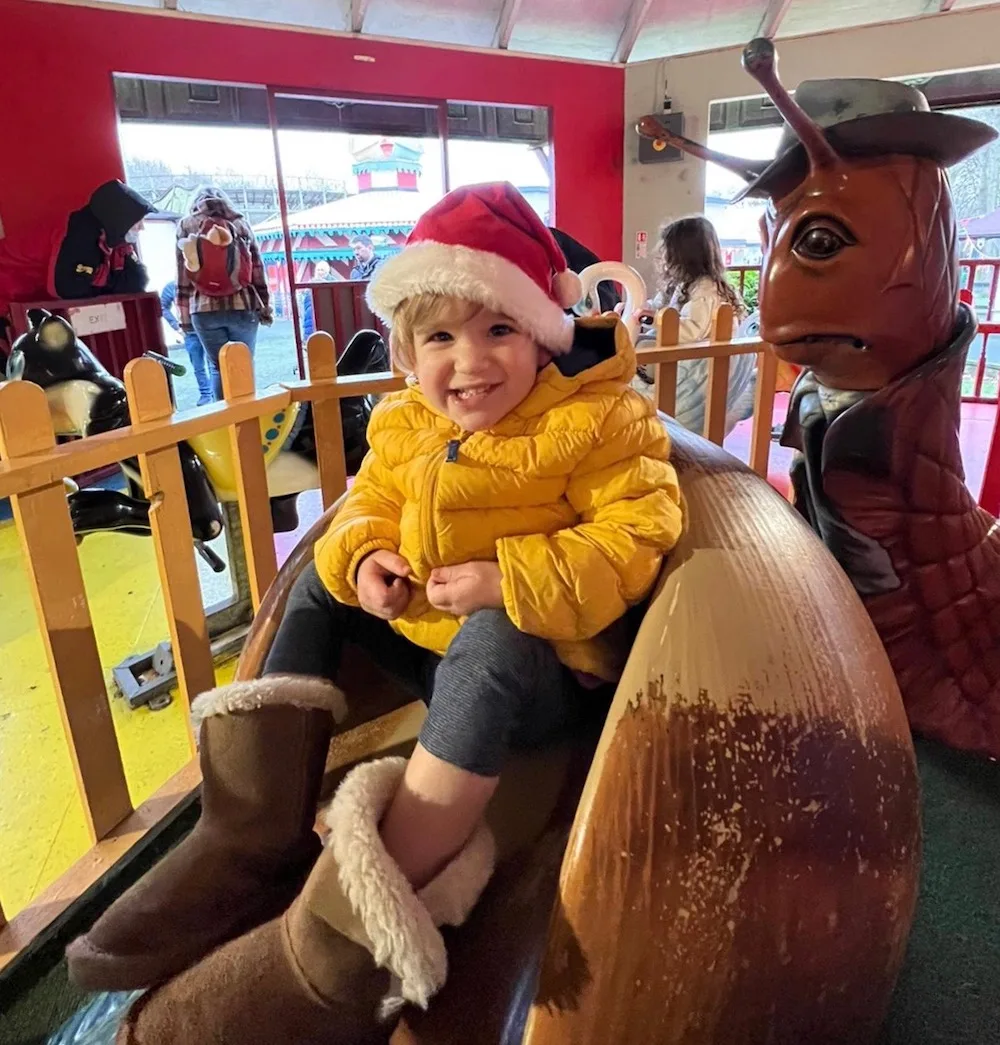 The Polar Express from Telford
Best for: Younger families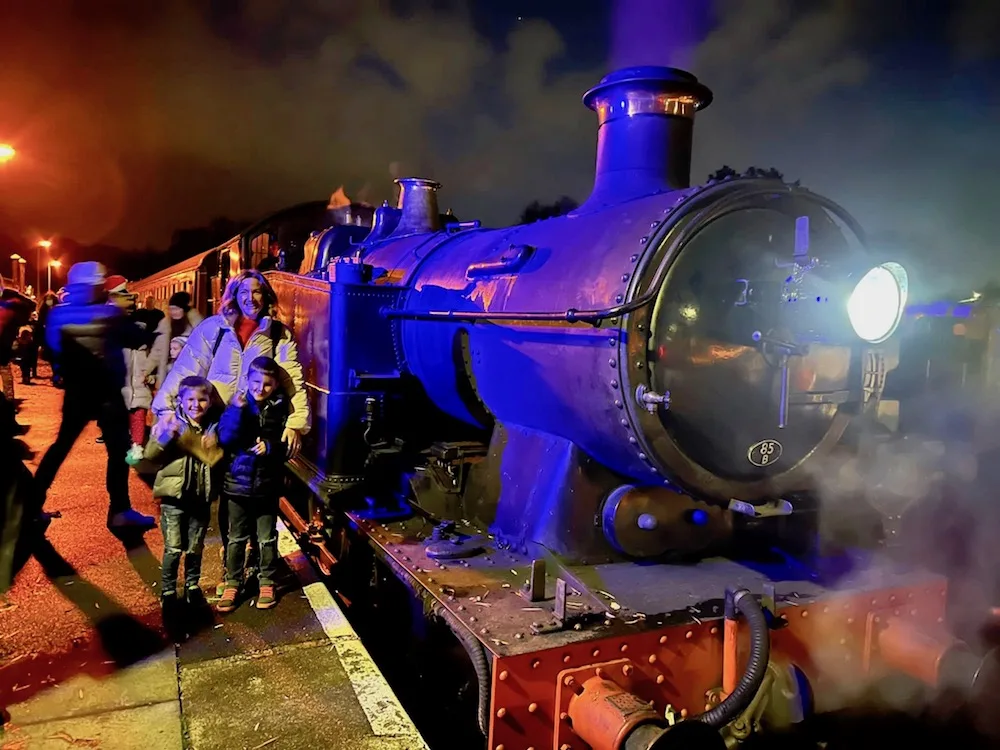 OK, so this one was a bit of a let down for us and it wasn't quite as magical as I was expecting.
The evening before we went on the Polar Express we watched the film at home and it was so exciting and magical. And then we told the kids we were going on the real one the next night. Excitement was through the roof!
The Polar Express is a short steam train journey where Santa and the elves sing songs and you get hot chocolates and cookies like on the film.
It has the potential to be really magical but it just wasn't quite there.
Our middle son, Joseph (he'd just turned 5), was not impressed. I think he genuinely thought we were going on the real Polar Express and he was disappointed to find a pop-up marquee waiting at the station, a tiny sprinkling of fake snow and a rickety old train. He said the Santa didn't look real and one of the elves was miming rather than singing.
The train also didn't actually go anywhere. It went forwards for 2-3 minutes and then went backwards for 2-3 minutes. This also made my eldest son, George, feel sick (but he's a little sweetie and sat there quietly and played along for the benefit of his baby sister).
So I'll be honest here – this could have been really magical but Joseph was in such a mood I didn't particularly enjoy it.
I thought it was expensive for what it was and it didn't help that Telford is quite a long drive for us so everyone was a bit fed up by the time we got there.
Find out more about the Telford Polar Express here.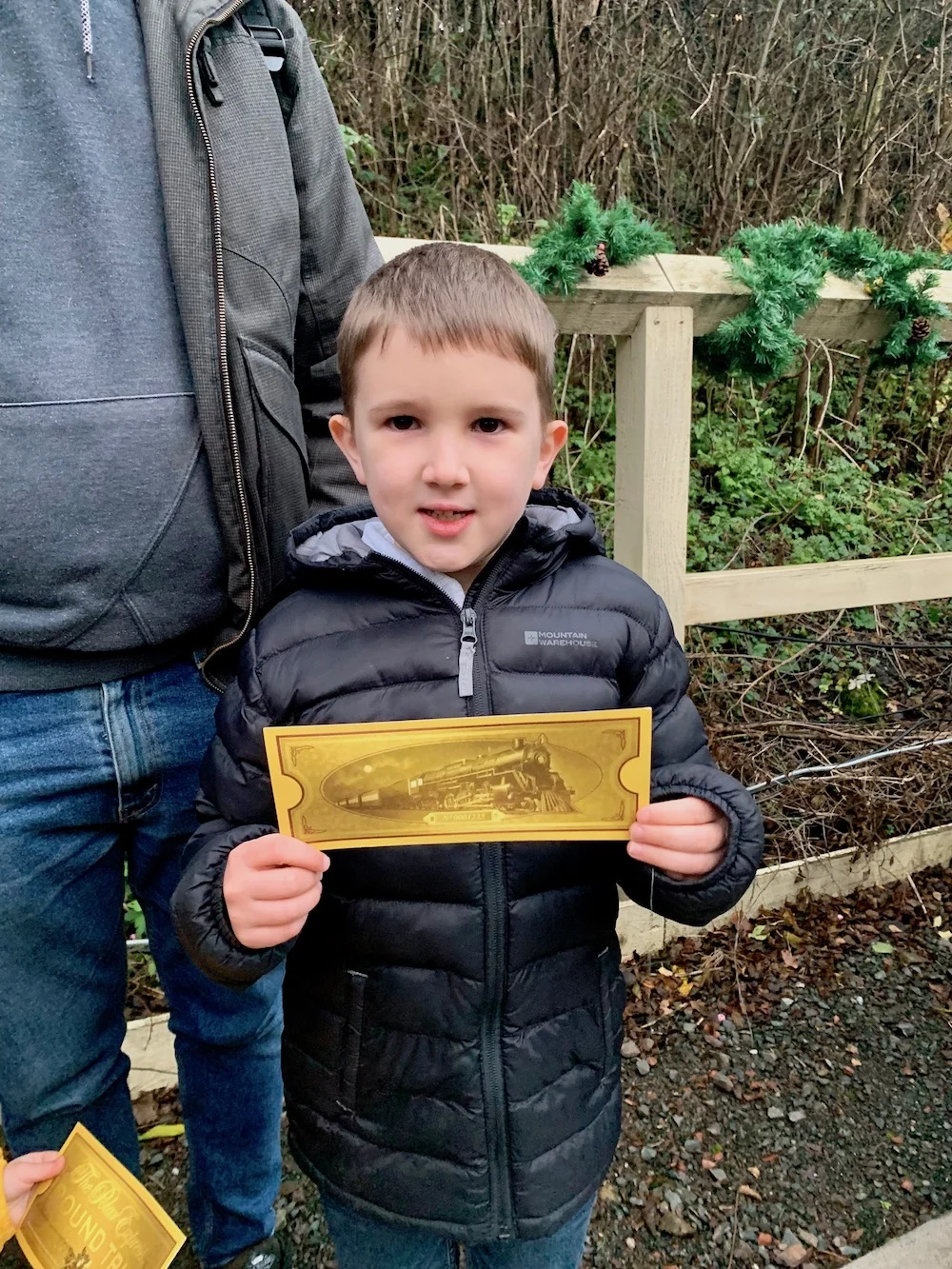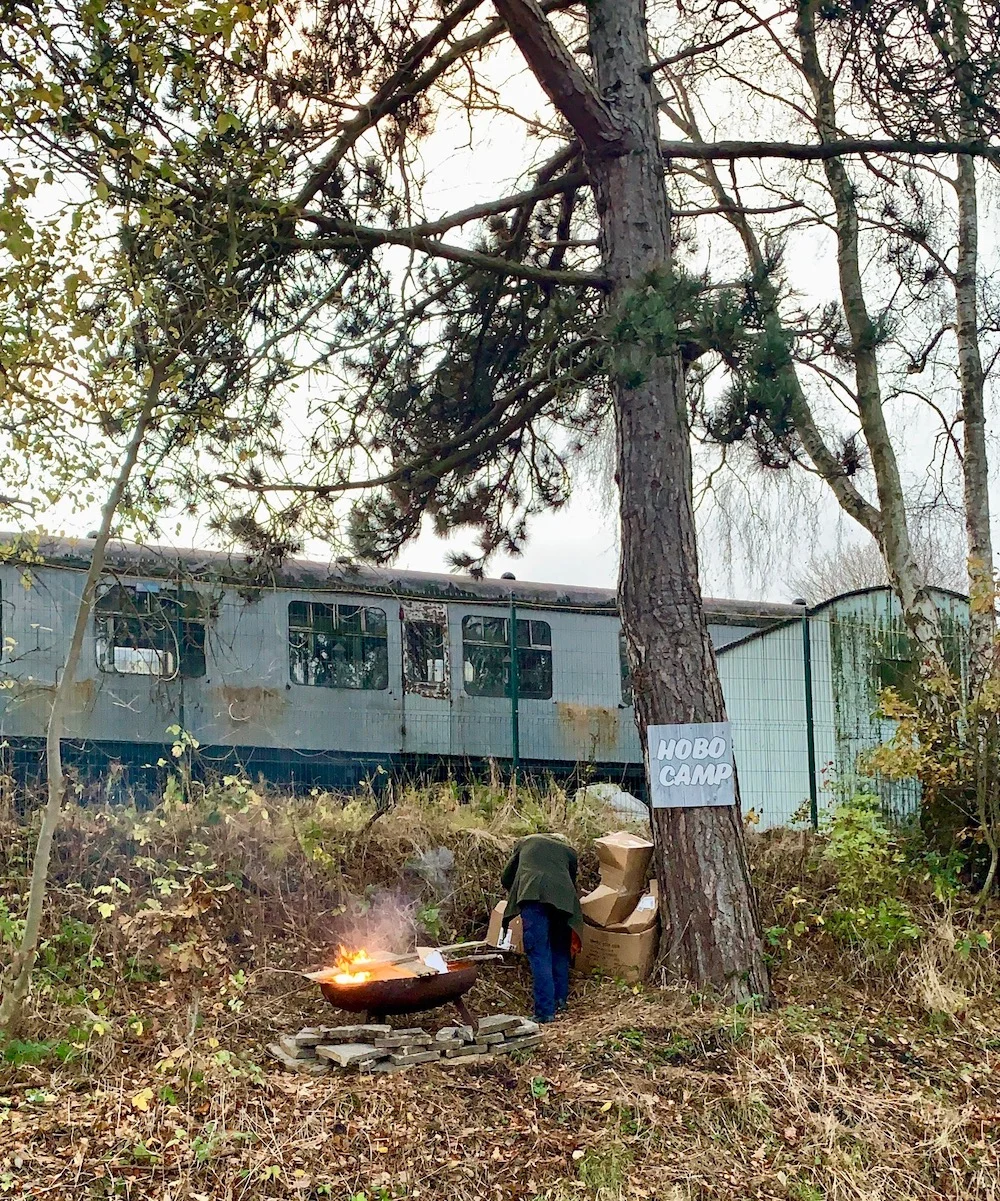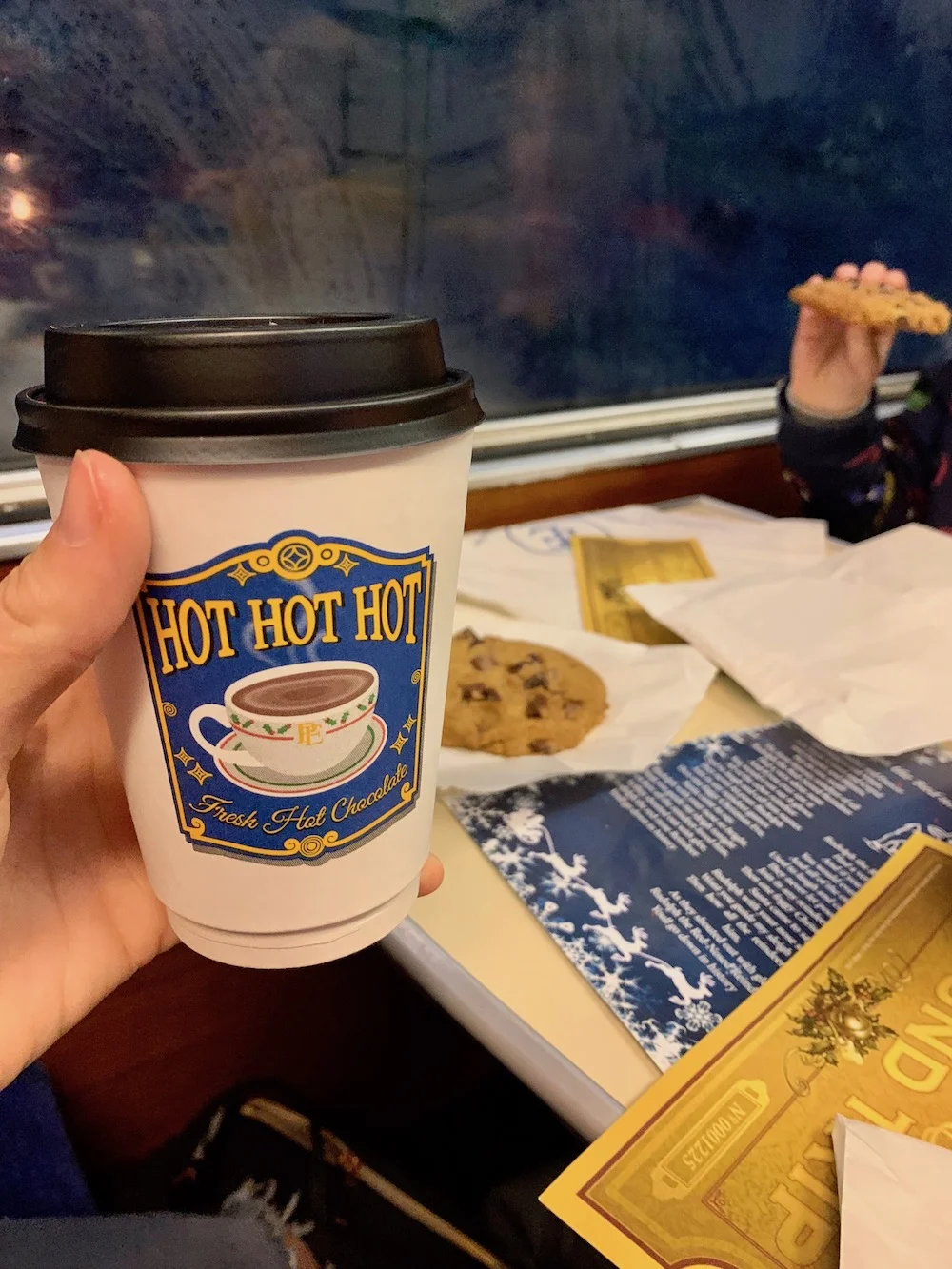 Zipmas at ZipWorld
Best for: Something different
This was a really fun one. We've done a lot of Christmas activities over the years so it was nice to do something completely different.
I've got a full Zipmas review here.
Zipmas is held at the ZipWorld slate cavern at Llechwedd. You begin your journey with mince pies and hot chocolates and then travel 500ft down into the mine on an old and rickety train. It's Europe's steepest cable railway and the tunnel is decorated with Christmas lights as you creek down into the mine. The kids loved this part so we started on a high.
You then have about 30 minutes to wander around the chambers of the mine which are decorated with fairy lights and Christmas decor. You eventually come to Santa's grotto where an incredible Santa (my kids all agreed he was definitely the real Santa) awaits for a festive chat in his cosy home.
When you get back to the top you go into a crafting area where you can decorate slate Christmas tree decorations. This part was also surprisingly fun and it'll be nice to have these decorations on our tree each year. There was also an age-appropriate toy for each child.
This is a great Christmas activity in North Wales if you've already done a lot of the other activities and want to try something new. It's also fun for older children and I think adults will genuinely enjoy this just as much as the kids do.
Find out more about Zipmas here.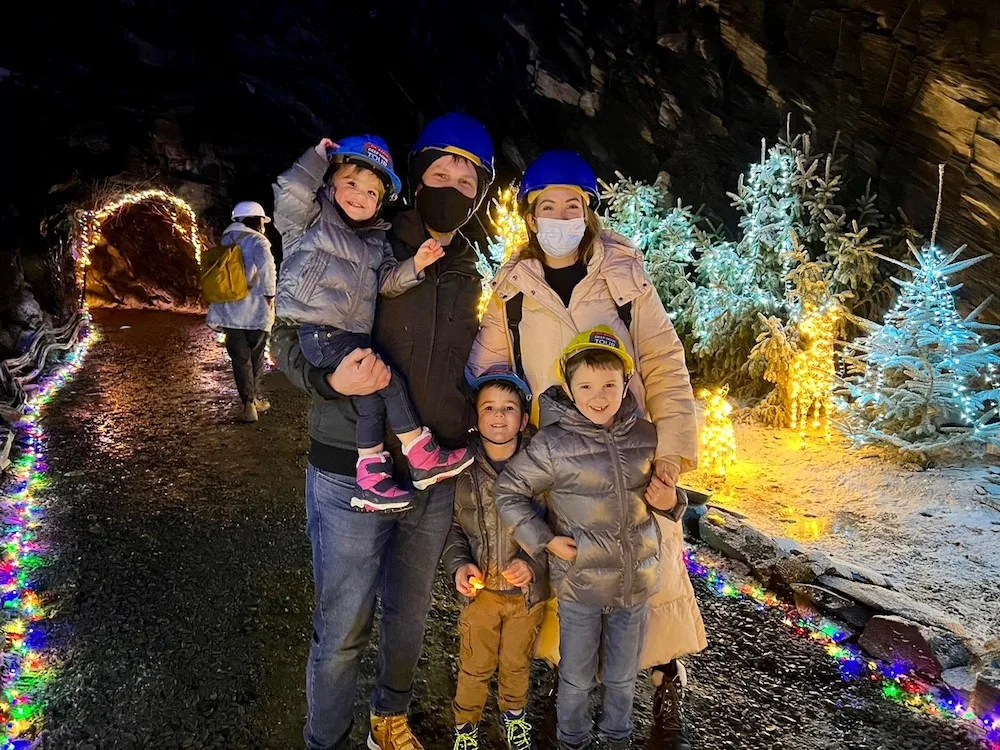 Chester Zoo Lanterns
Best for: Combining with a day at the zoo for a full day out
Chester Zoo Lanterns is a classic Christmas event in Cheshire. We live close to the zoo so this is something everyone in our area does!
I've found the quality of Chester Zoo Lanterns varies from year to year. We found 2018 was the best year by far and, while it has always been amazing, it's never been quite as good as it was that year and that's always been a bit disappointing.
But if you've never been to the Lanterns then you'll have nothing to compare it to and you'll love it!
You enter the zoo after dark and you follow a magical trail around the zoo where lanterns and performers are waiting at every turn. There are dancers and puppets and all sorts of performers and the enormous, colourful lantern animals look spectacular. There are also teepees serving food and drink and each child has a little lantern to carry with them and this adds to the magic.
If Chester Zoo is a bit of a drive for you then I'd recommend spending the whole day and getting tickets to visit the normal zoo during daytime opening hours too. You don't see any real animals after dark and this might be disappointing for some children.
Find out more about Chester Zoo Lanterns here.
Christmas at Bolesworth
Best for: Multi-generation/lots of adults
This was the first time I visited Bolesworth Castle and I've since realised they have so many incredible events all year round. This beautiful country house is near Tattenhall and is well known for their equestrian events.
They host an incredible Christmas event which is enormous with so much going on. There's a grotto, an ice rink, a light show, an enchanted light trail through the forest, fairground rides, a water display on the lake, reindeer, food and drink, interactive experiences, festive games and even a lakeside champagne bar.
This is a really good Christmas event if you're visiting with lots of adults as I feel like there are just as many adult activities as there are children's activities.
Travel Hack Tip: It got muddy here last year so wear wellies or boots. If you're taking a pushchair, just be aware that you might need to ditch it from time to time and come back for it later.
Find out more about Christmas at Bolesworth here.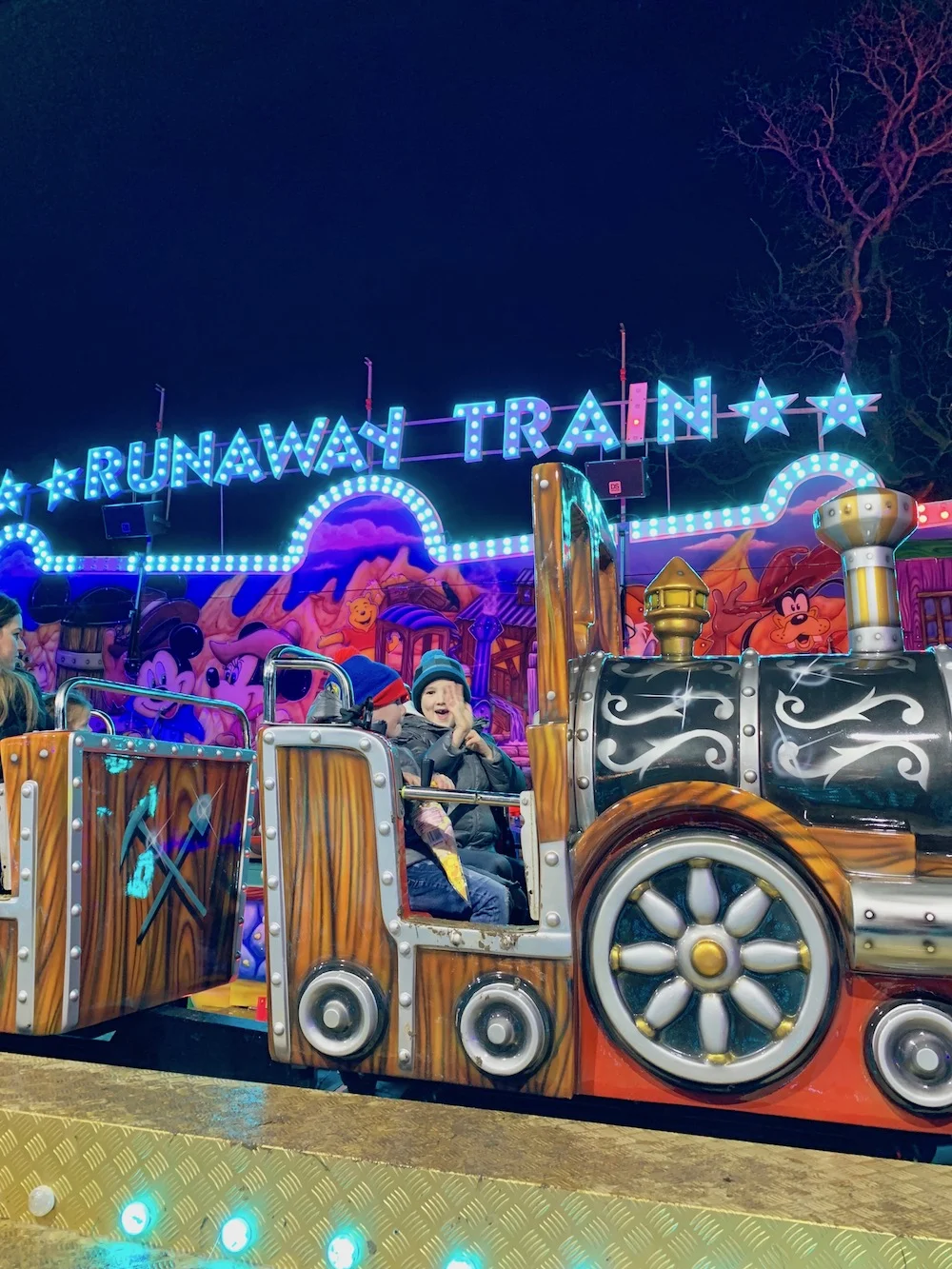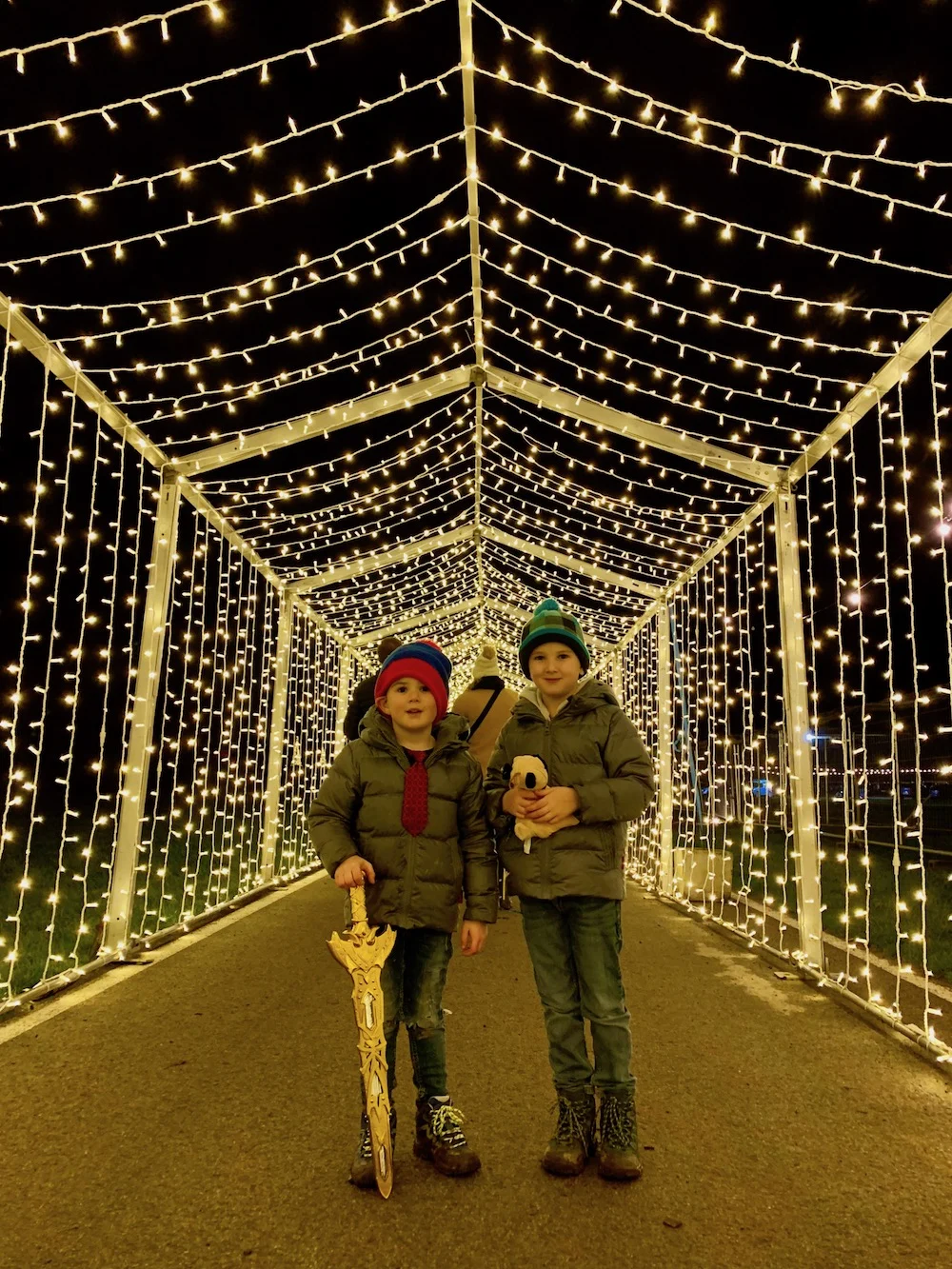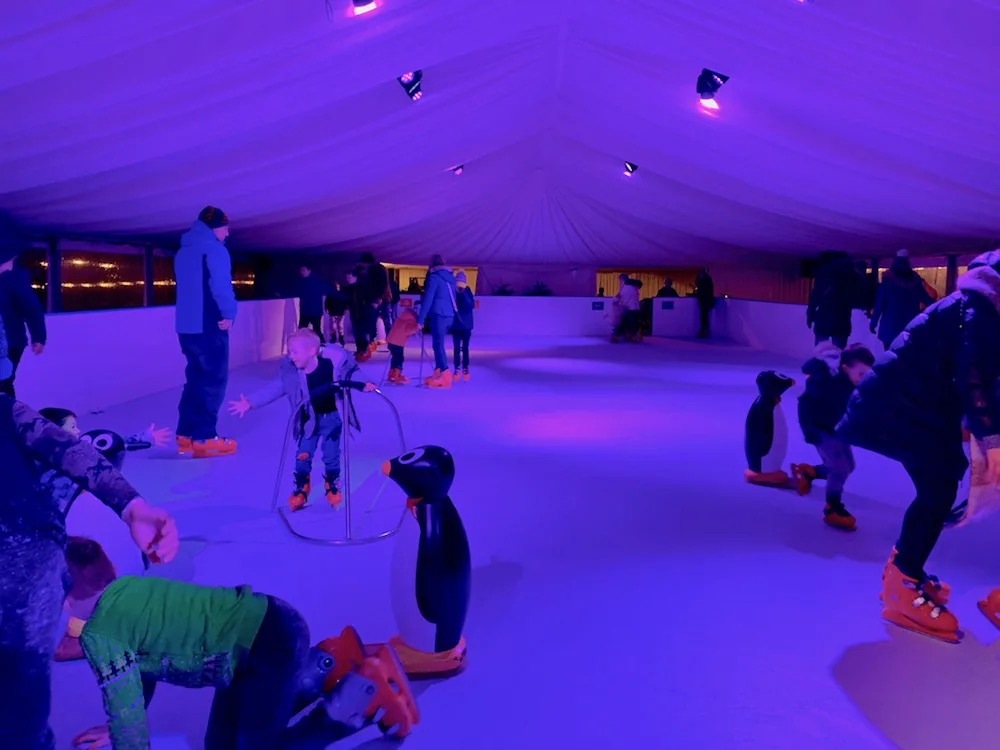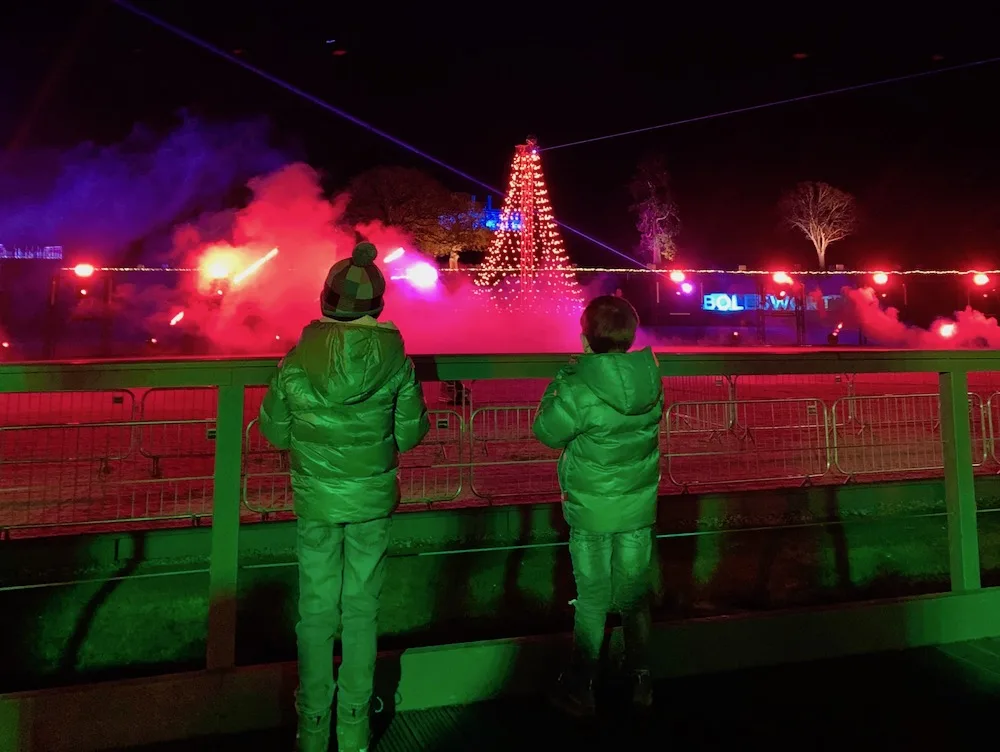 Magical Woodland at Delamere Forest
Best for: A magical evening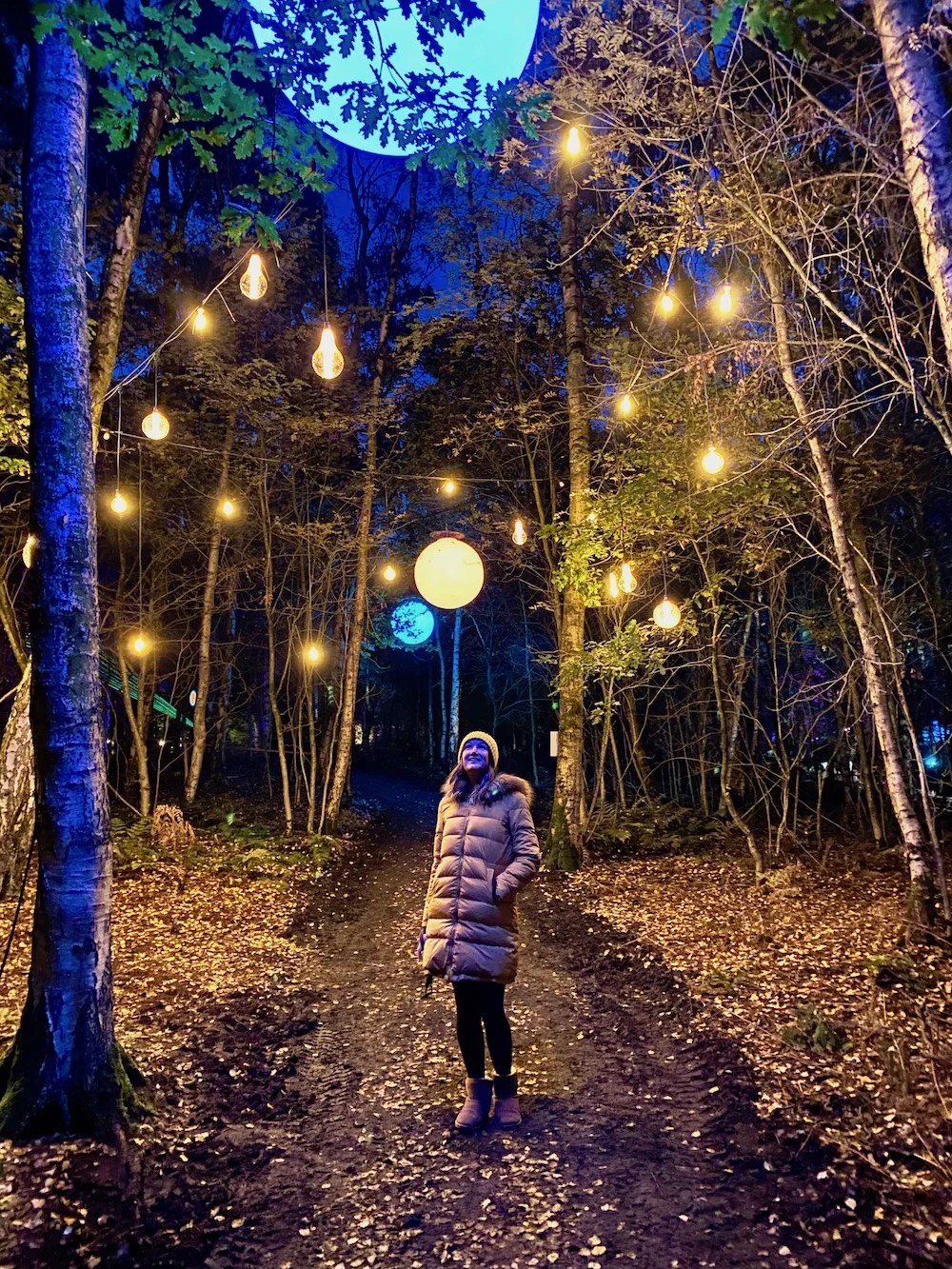 This was the second year we visited Magical Woodland at Delamere Forest. It really is magical and if you've never visited a forest lightshow like this before then you're in for a real treat.
We loved it so much the first time we visited that I wrote an entire blog post about it: Magical Woodland Review: An incredible outdoor experience in Cheshire
But I've got to be honest and say that it wasn't quite so magical the second time around. It was pretty much the same Christmas experience so, for the adults who remembered it all, it was a bit samey.
I 100% recommend going here if you've never been before, but I wouldn't recommend going two years on the run.
Find out more about Magical Woodland here.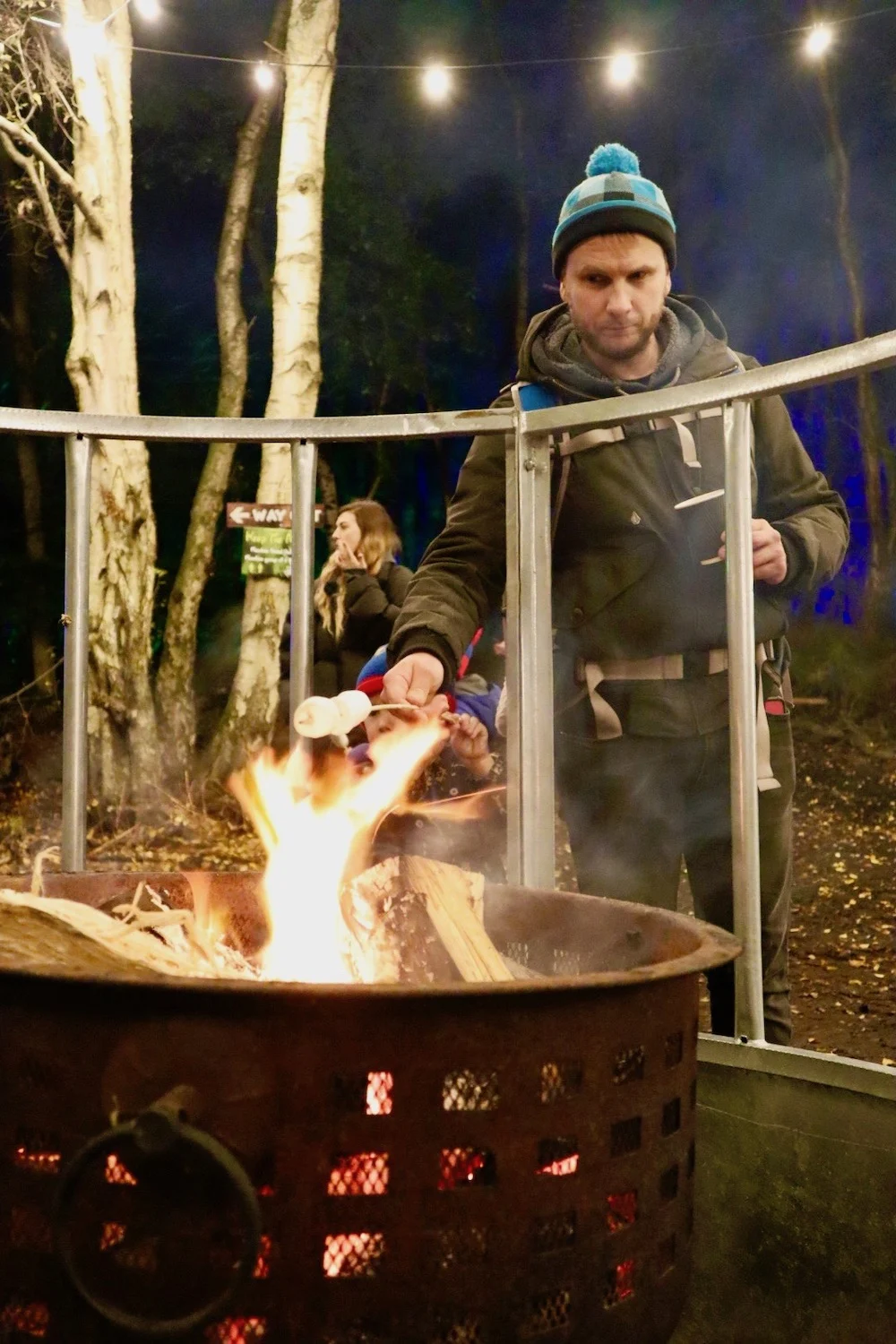 North Hills Farm, Ruthin
Best for: Buy your Christmas tree and have a Christmas experience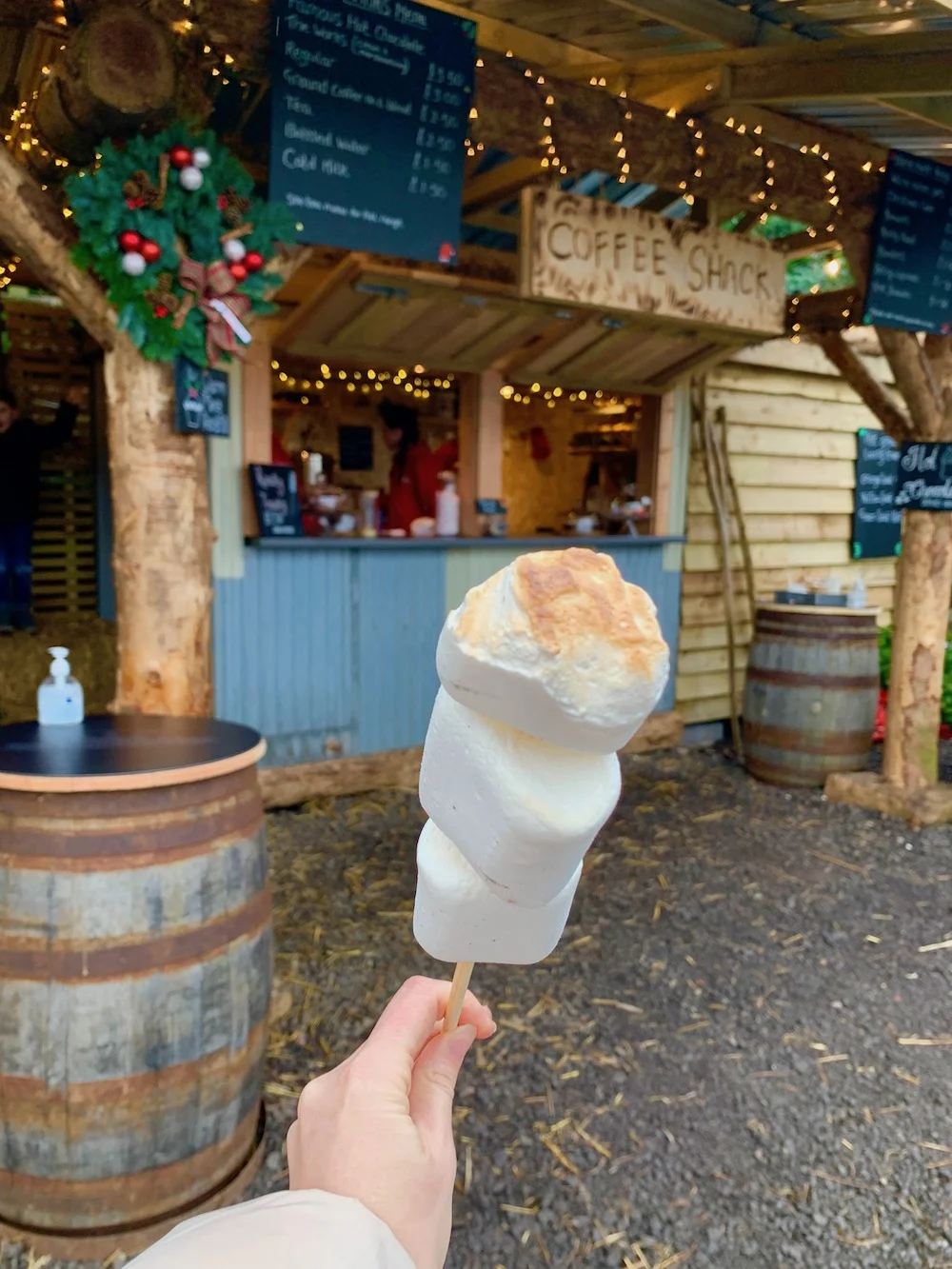 North Hills Farm is one of the smaller Christmas events and will probably keep you busy for an hour, but it's a lovely one to combine with buying your Christmas tree.
This pretty little farm has reindeer you can feed at set times, a small shop, a cafe and little fires where you can roast marshmallows.
I wouldn't go a long way out of your way to visit the farm but if you're in the area then it's a very cute afternoon out.Find out more about North Hills Farm.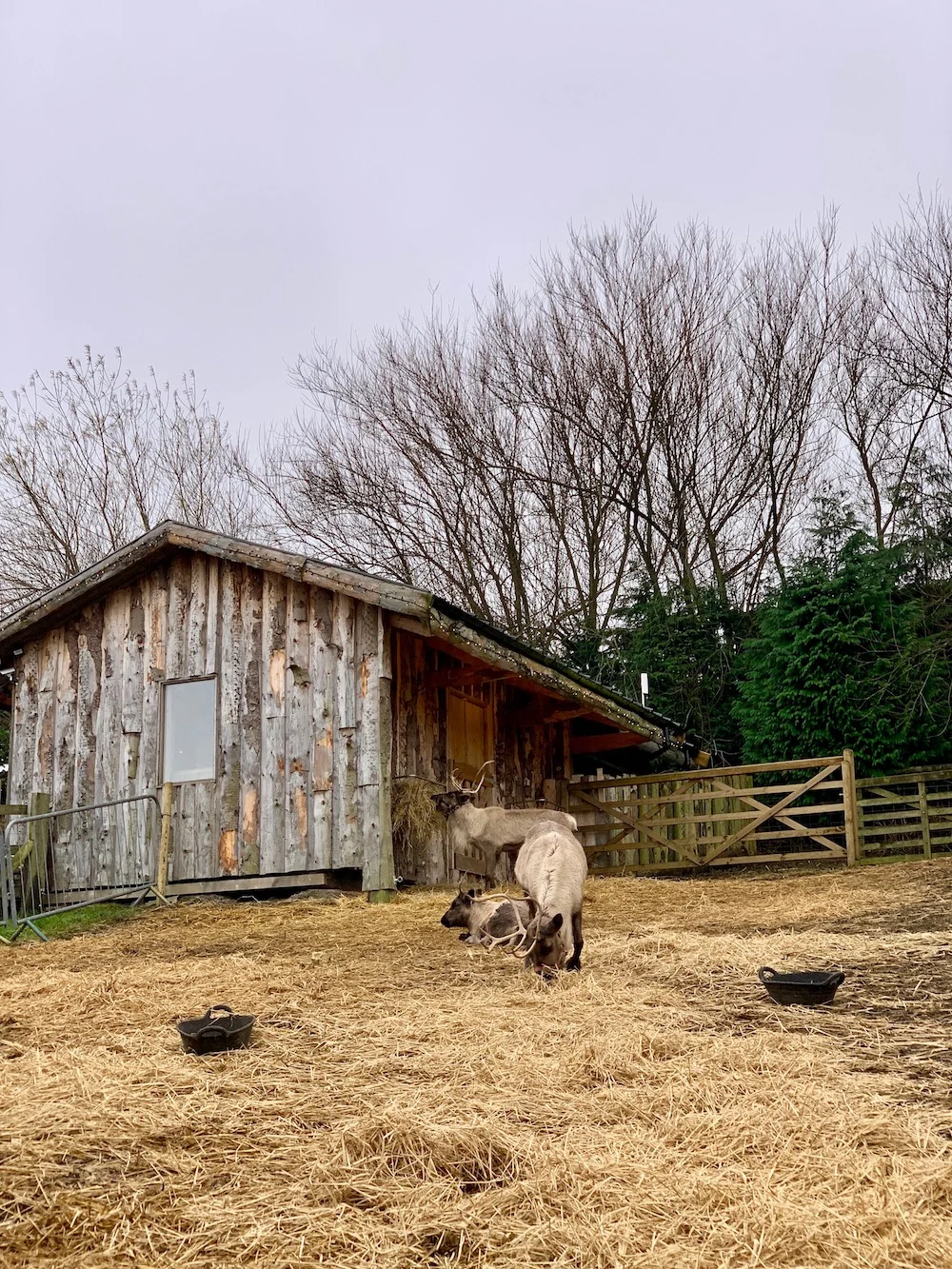 Christmas at Chirk Castle
Best for: National Trust Members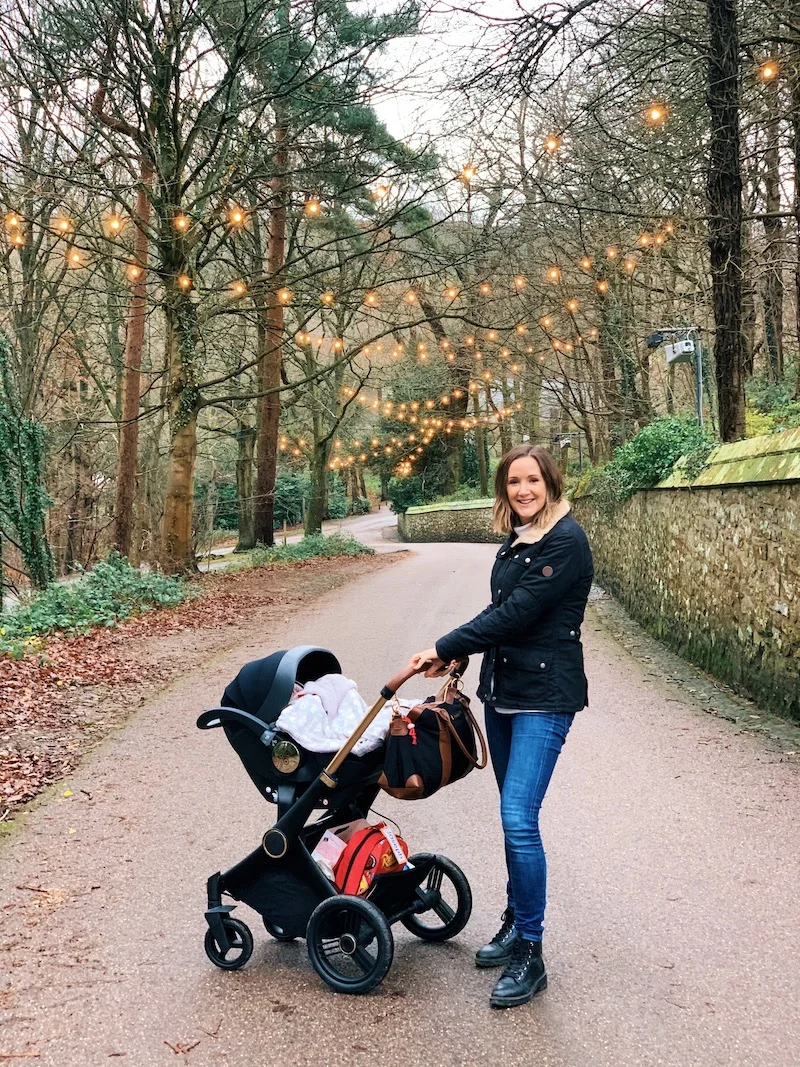 If you're already a National Trust member then I highly recommend a visit to Chirk Castle at Christmas time. While this isn't a big, flashy or noisy Christmas event like many of the others, it's a beautiful and more sophisticated affair!
Chirk Castle has a lovely light trail through the gardens and then the castle interior is decorated so beautifully. Enormous trees are decorated in each room, but I have to warn you that you will go home with Christmas tree envy!Find out more about Christmas at Chirk Castle.
Other Christmas events in Cheshire and North Wales I'd like to try: