My travel blog from a gorgeous trip to Harlech, exploring the beautiful Welsh town and, of course, visiting Harlech Castle!
'Oh, you're going to Harlech? Are you going to the castle?'
This was the response I had from virtually everyone when I told them I was going to Harlech. The beautiful town on the coast of north west Wales might be best known for its castle but I discovered there's so much more to Harlech.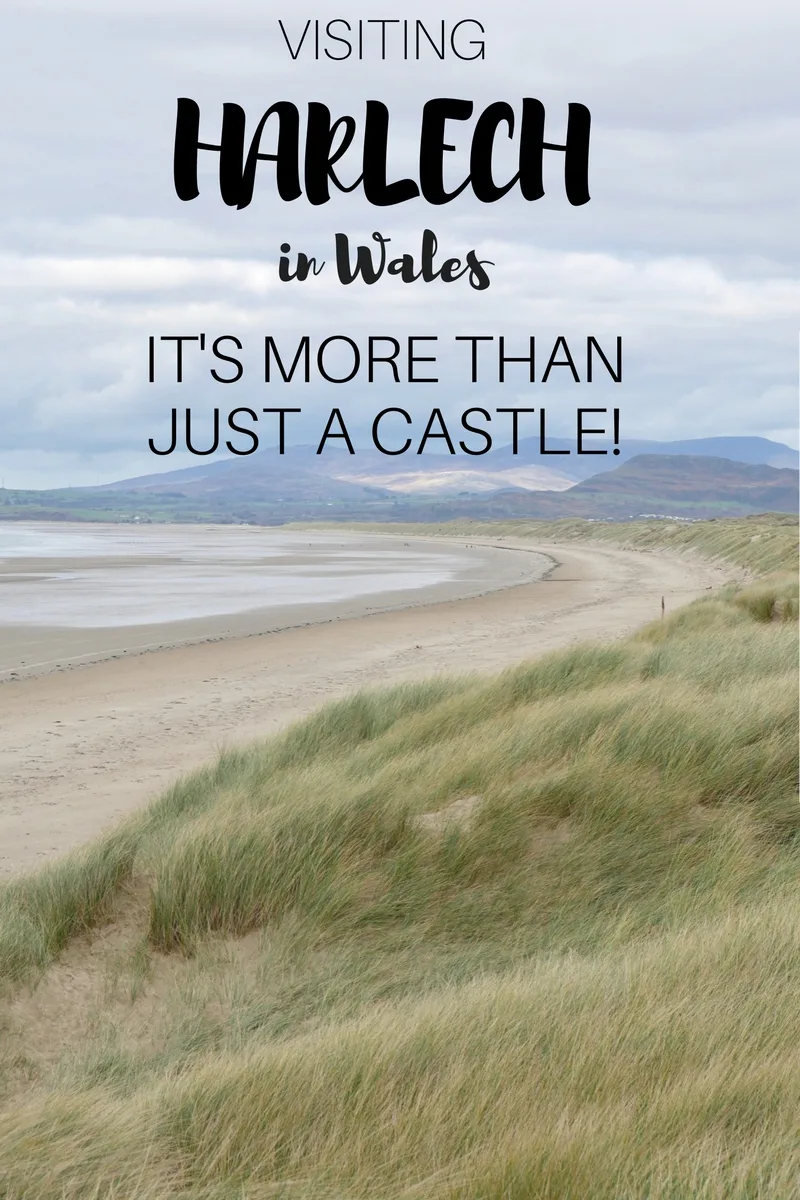 It was one of those perfect autumnal days as I drove along the winding country lanes towards Harlech Castle. It was the kind of day that should be reserved for paintings or film sets, where the autumnal tress made colourful tunnels with their leafy branches of red and orange and yellow.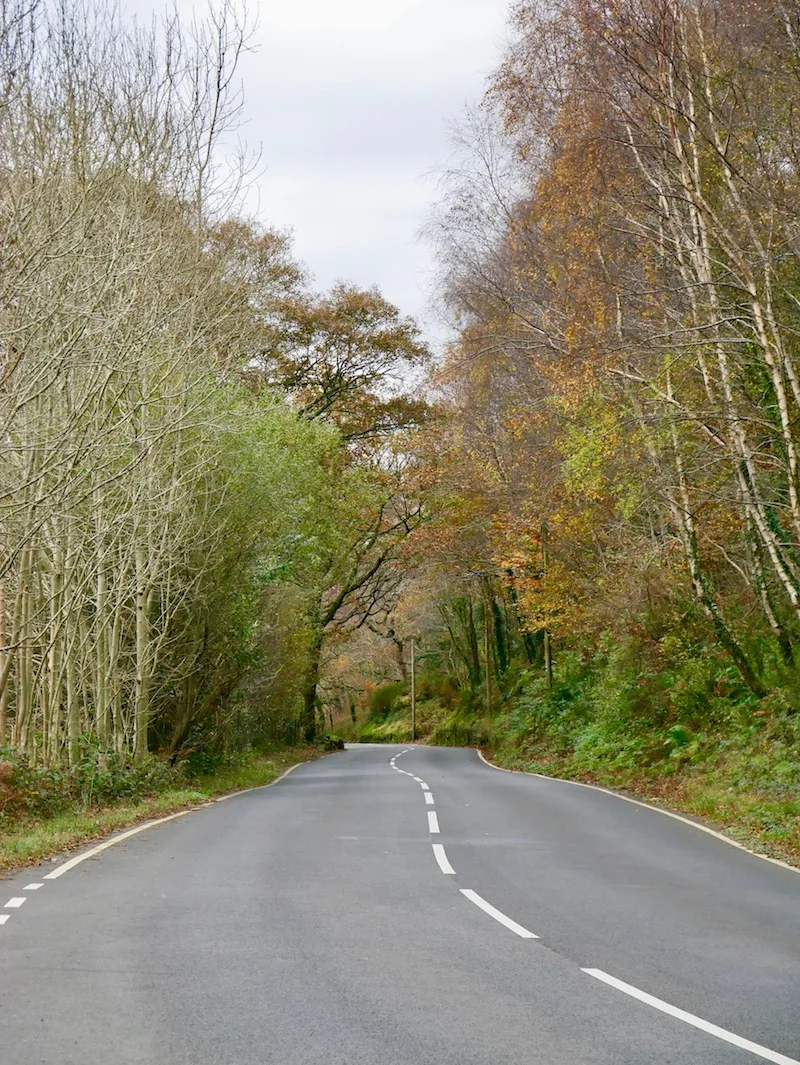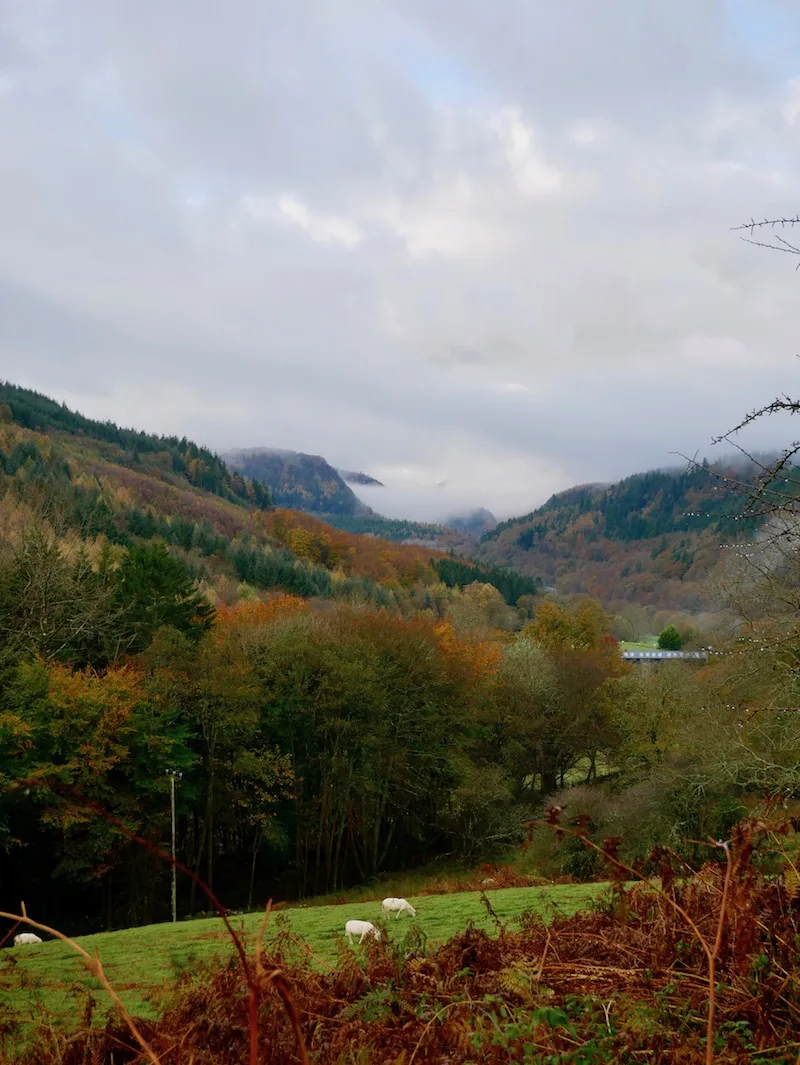 I was staying in a beautiful stone cottage called Bwthyn Nain with Menai Holiday Cottages and it was pretty much the definition of 'quaint'.
It was wonky but perfect with chunky beams, thick slate floor tiles and perfect little doorways. Cosy furniture was mixed with modern and colourful decor so it felt homey and stylish.
This was the kind of place where you could do nothing but snuggle under enormous blankets with a stack of books, a pot of tea and a packet of Welsh Cakes.
The cherry on top of this gorgeous cottage was the views; perfect sea views and that fresh, salty air that whipped up from the beach.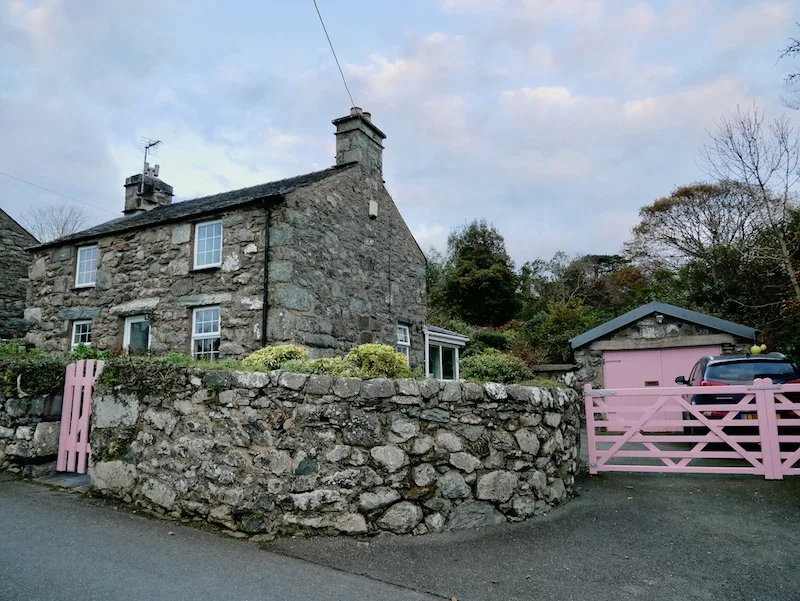 More pictures and info on the cottage below
Once I was settled into my cottage and I managed to tear myself away from the cosiness of it all (and drag Louie away from the underfloor heating which appears to be pure luxury for a dog), I headed out for a quick walk. But a quick walk soon turned into a 6 hour stroll!
Five minutes from the cottage and I found a little footpath leading down to the beach. I let Louie lead the way down a steep path, across a railway and to the soft sands of Harlech Beach. I'd walked along here the previous summer when the beach was bright and busy with blue skies and perfectly golden sands. Families and kids were splashing in the sea, sunbathing and building sand castles and it seemed like a completely different place. The beach had a different vibe on this wild and blustery autumnal morning, but I actually think it was even more beautiful.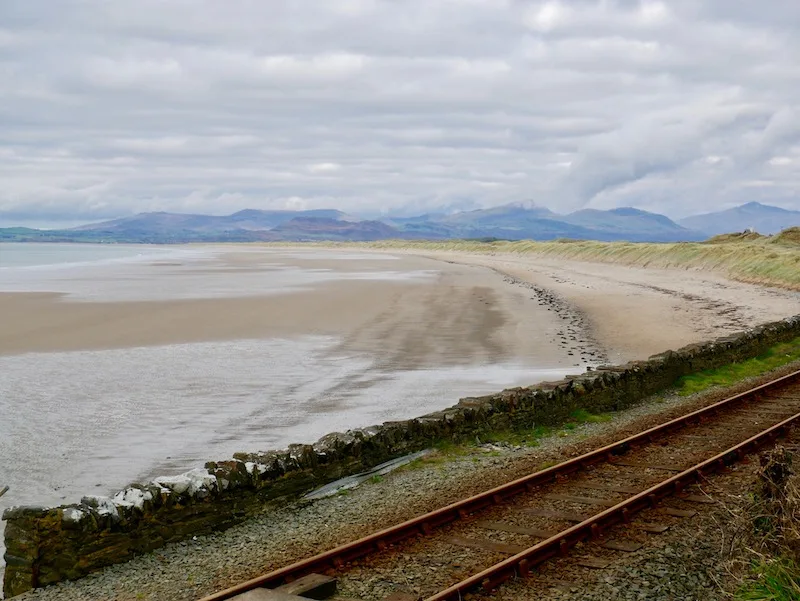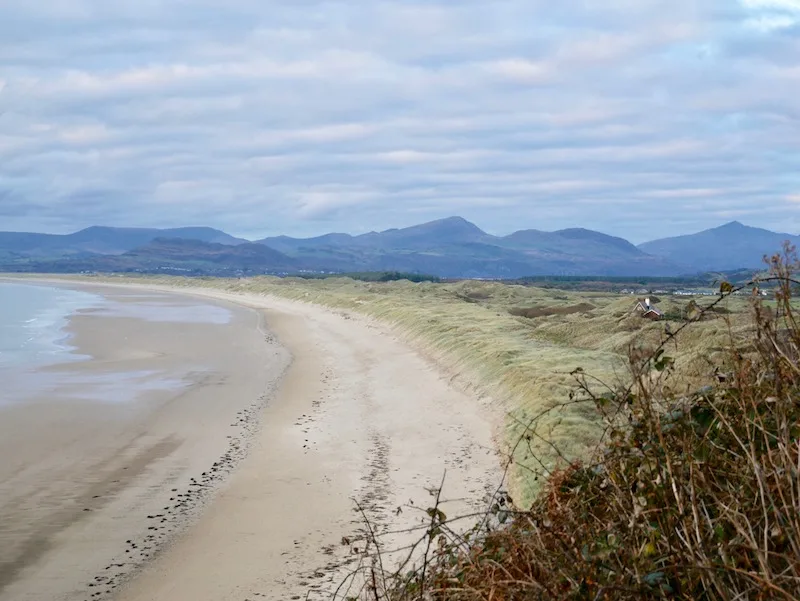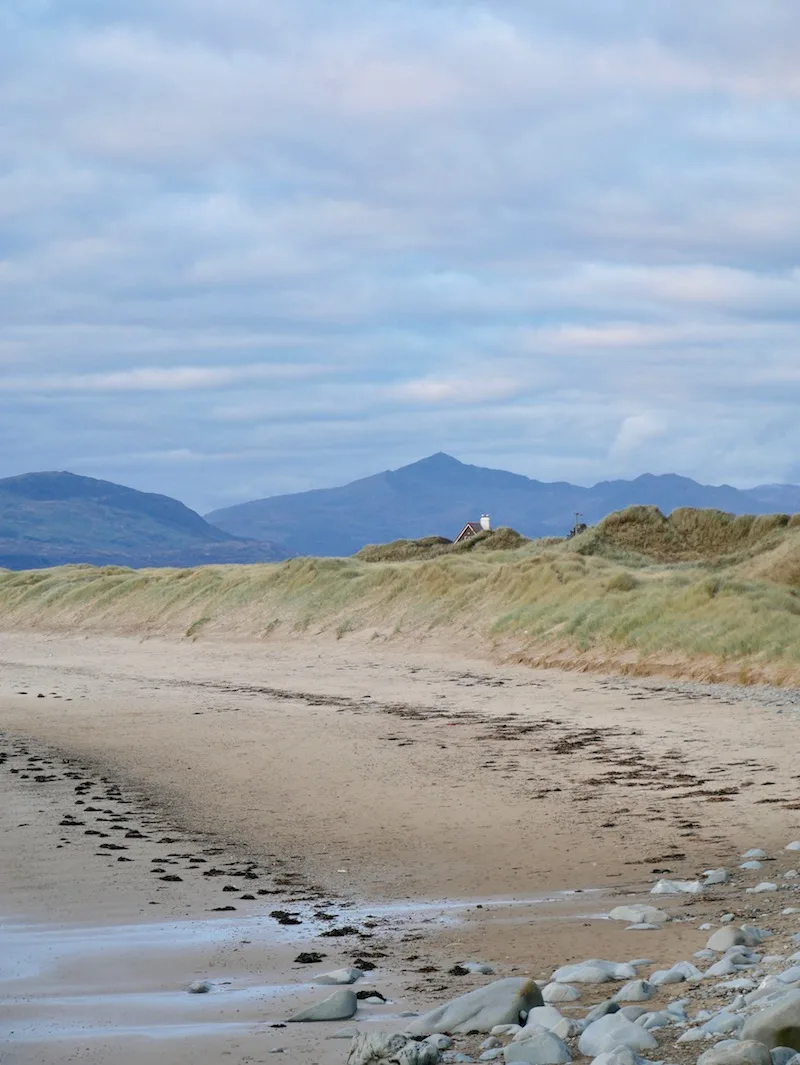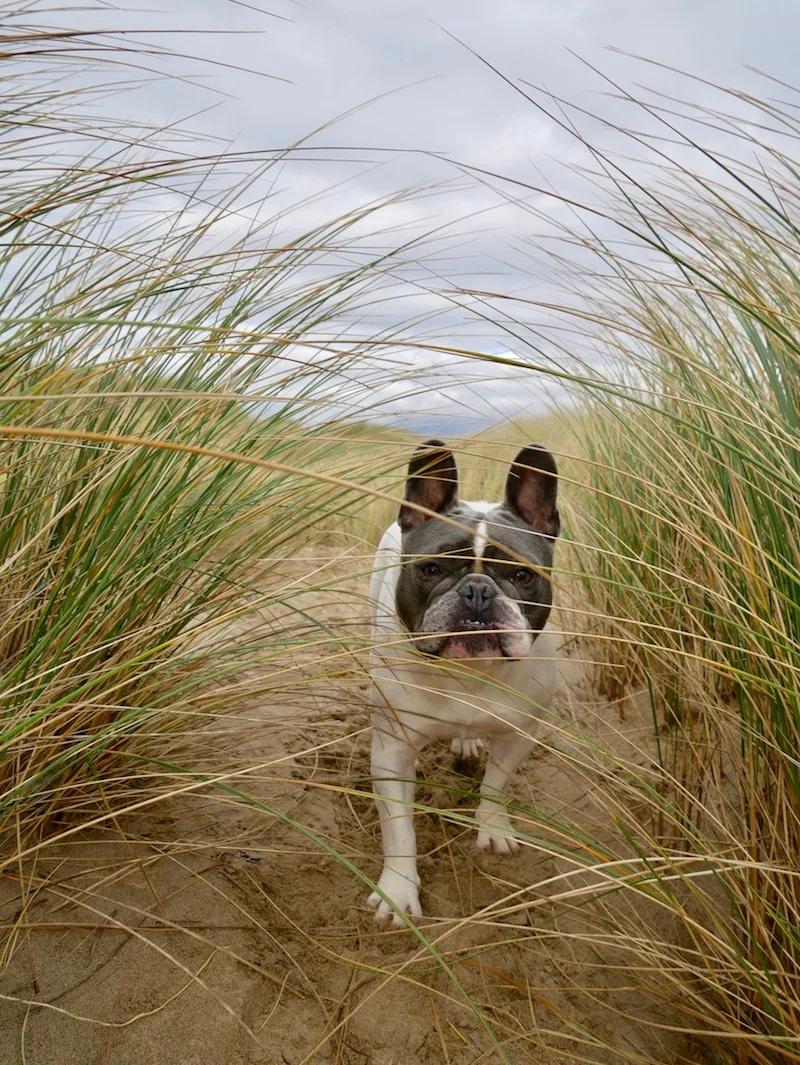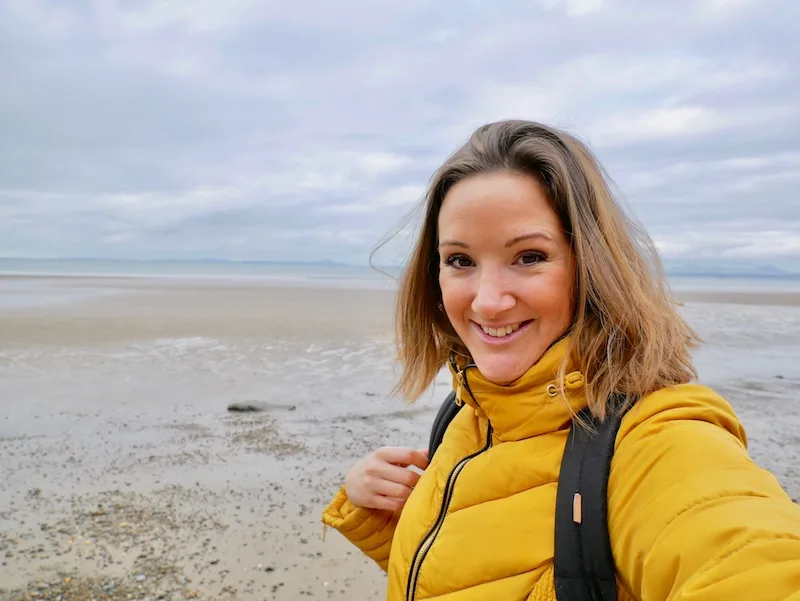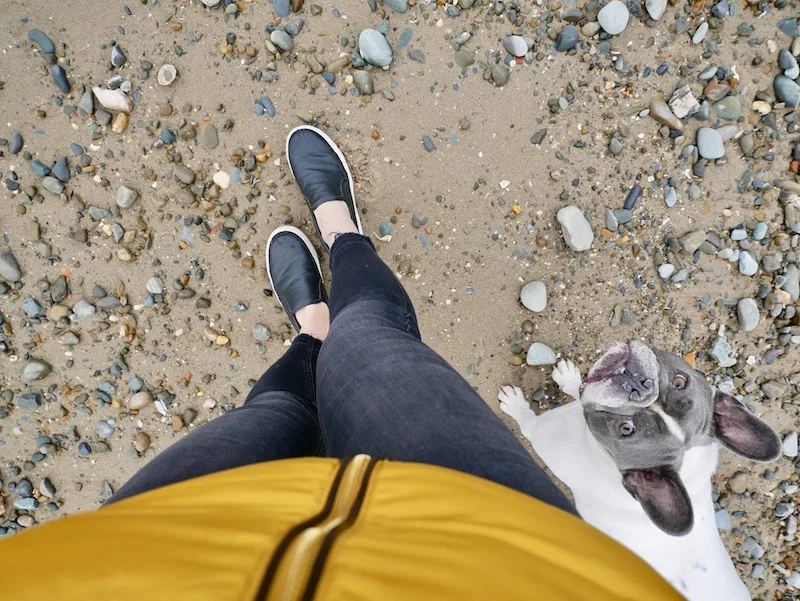 Louie chased the wind up onto the grassy sand dunes that rolled and peaked as far as I could see. The prickly marram grass blanketed the dramatic dunes but we waded through the vegetation to see this gorgeous, Nordic looking cottage.
After about 20 minutes we came to the town and had the spectacular site of Harlech Castle. Did you know that Harlech Castle was originally built on the shore, but the north west of Britain is steadily rising so, with an accumulation of sand, the shore is gradually creeping away.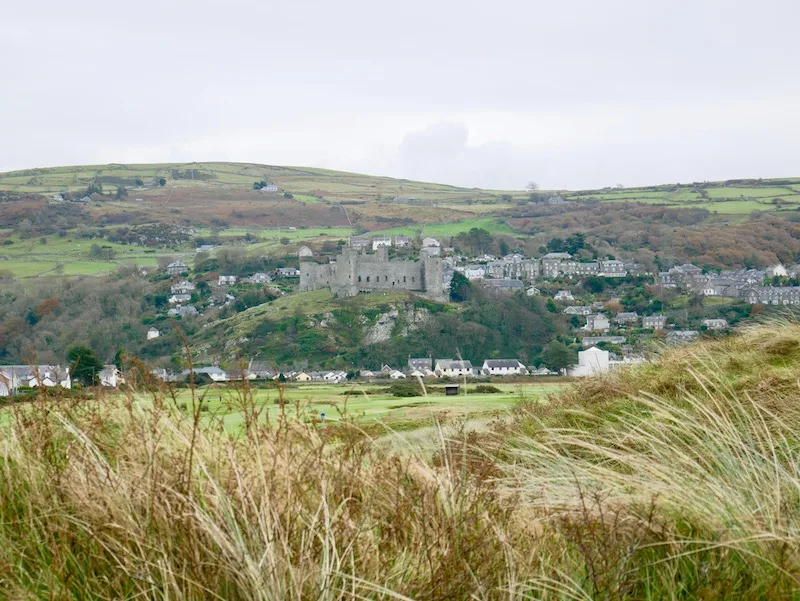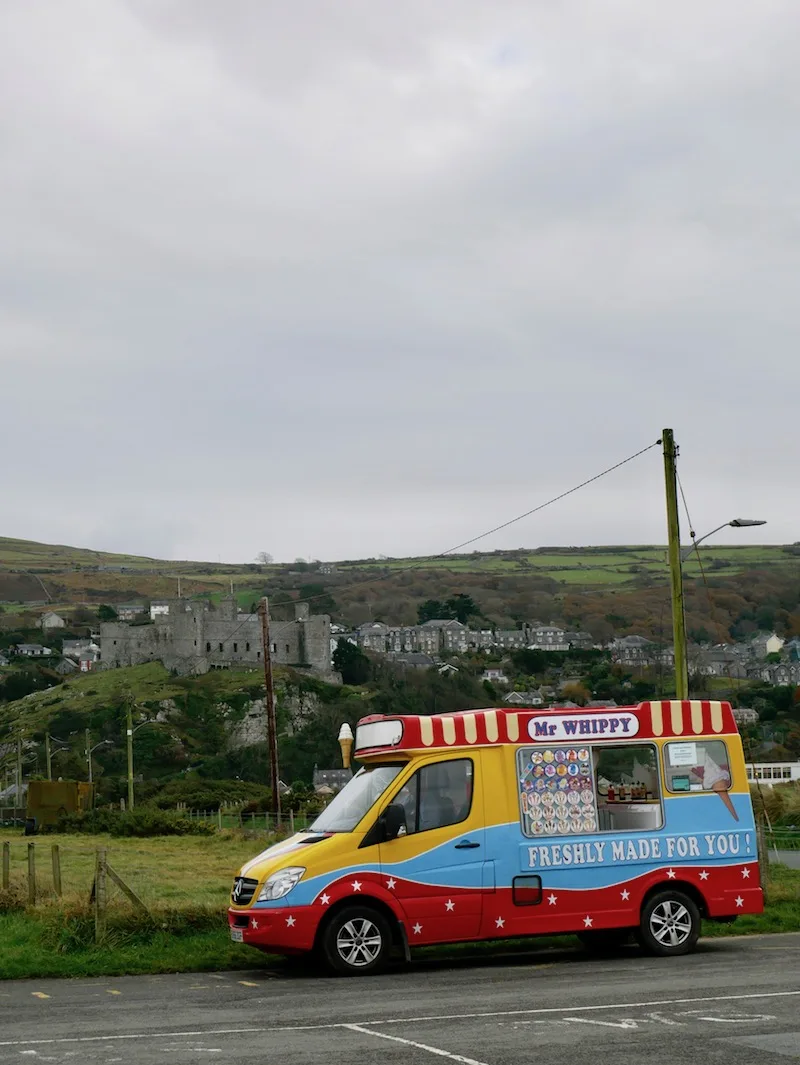 We began the steep walk into the centre of Harlech and we were greeted by the cutest town you could imagine. Wobbly stone cottages leant against each other as they sloped down the hills, and pretty little shops invited me inside. An old fashioned sweet shop, an ice cream shop, a bakery selling fresh pies and a charity shop filled with old treasures kept me entertained for the rest of the morning. I was surprised by the number of restaurants around the town and I made a mental note to come back in the summer months when I'm sure they're all packed with visitors!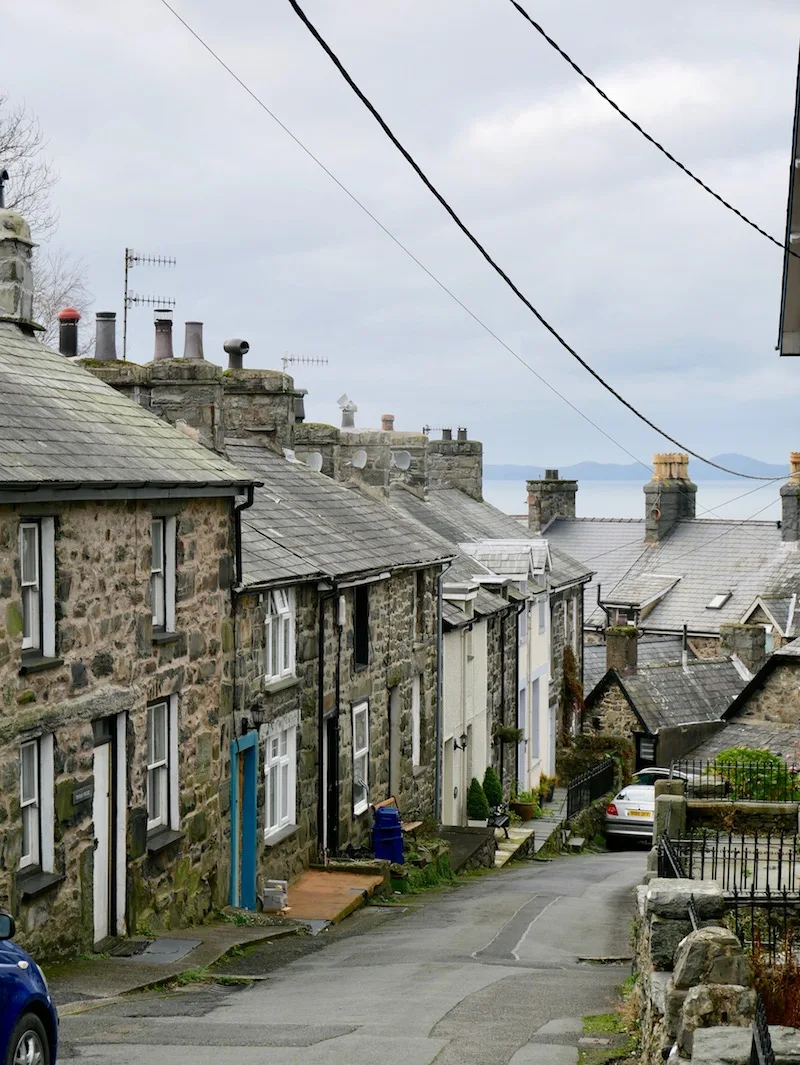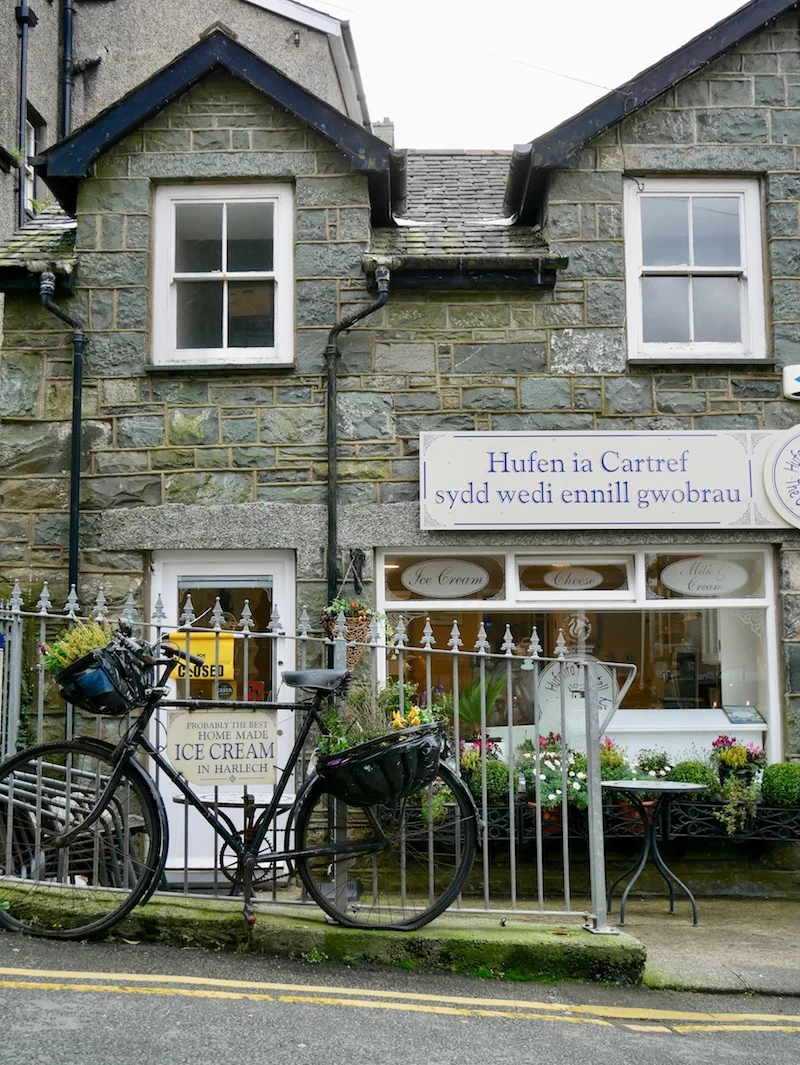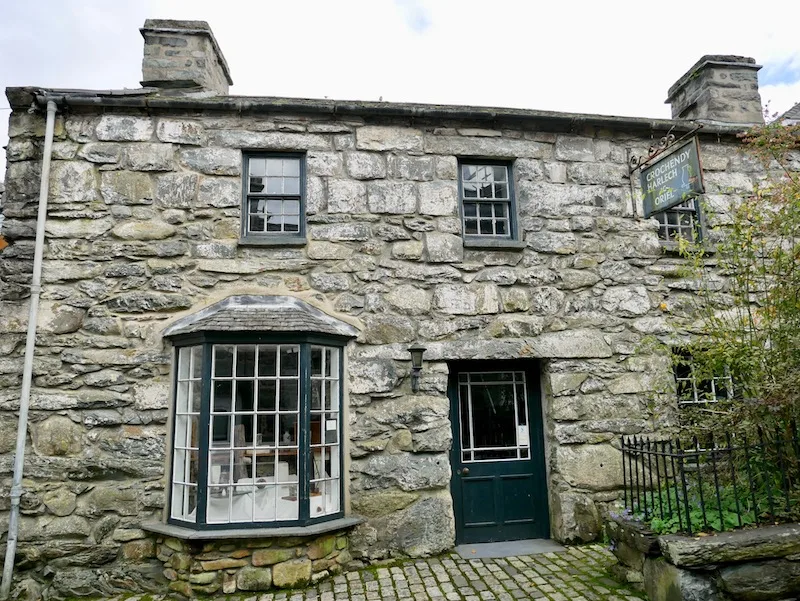 I had lunch at Llew Glas, a pretty little café serving a feast of homemade goodies. Louie was spoiled rotten by all the attention as we sat outside for far longer than necessary and slowly watched the world go by – it was one of those kind of places!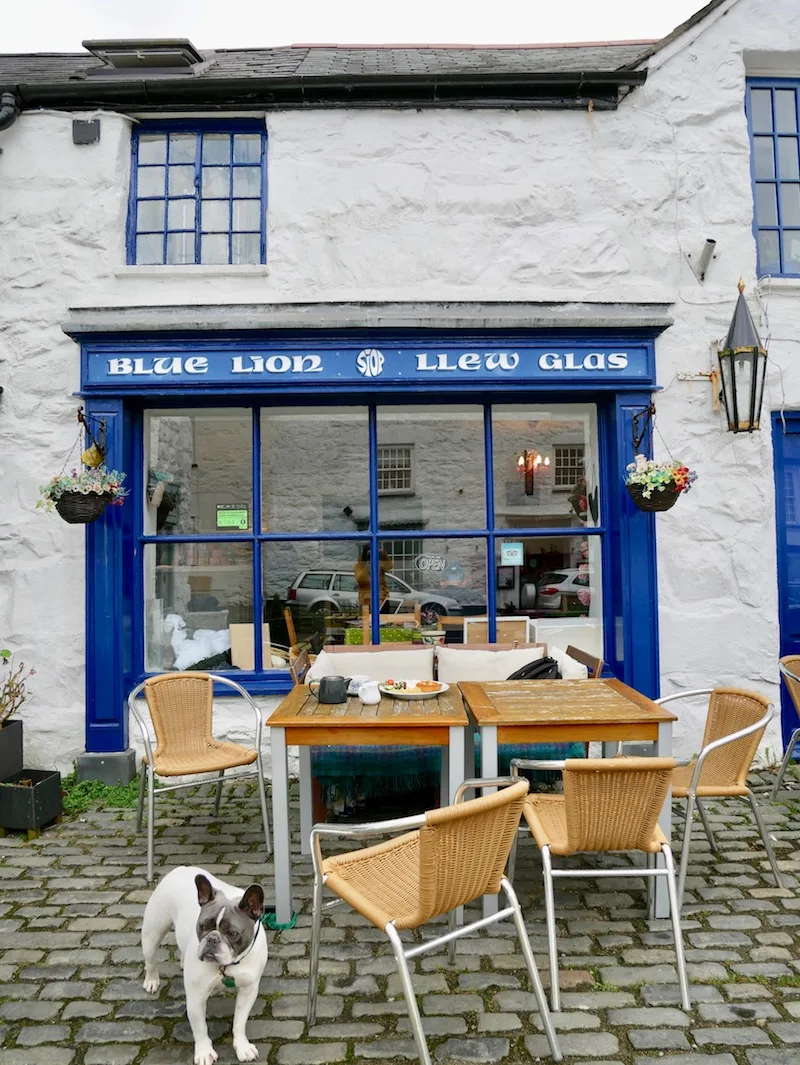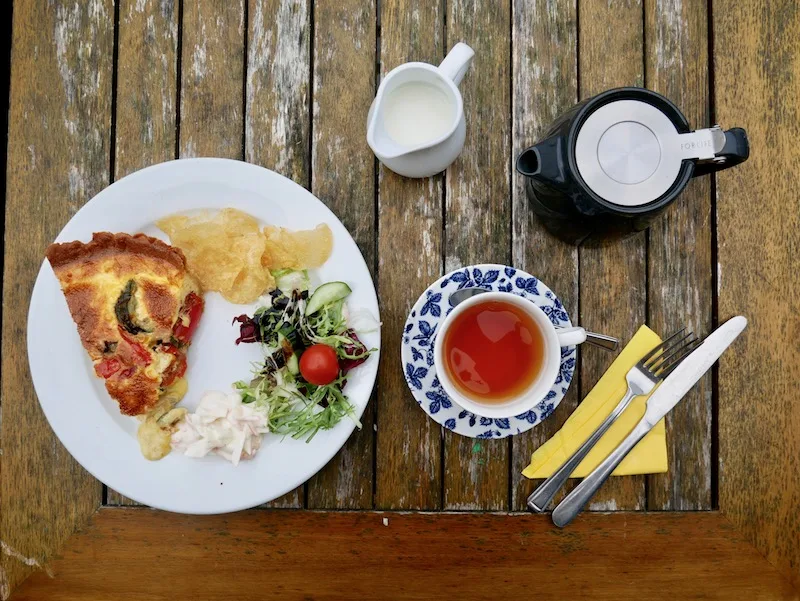 Visiting Harlech Castle
We then made our way to the Harlech Castle, because you can't visit Harlech without visiting the castle. It was grand and impressive and incredibly well preserved but castles aren't really my thing and Louie was less than impressed so we made our way back to our lovely cottage.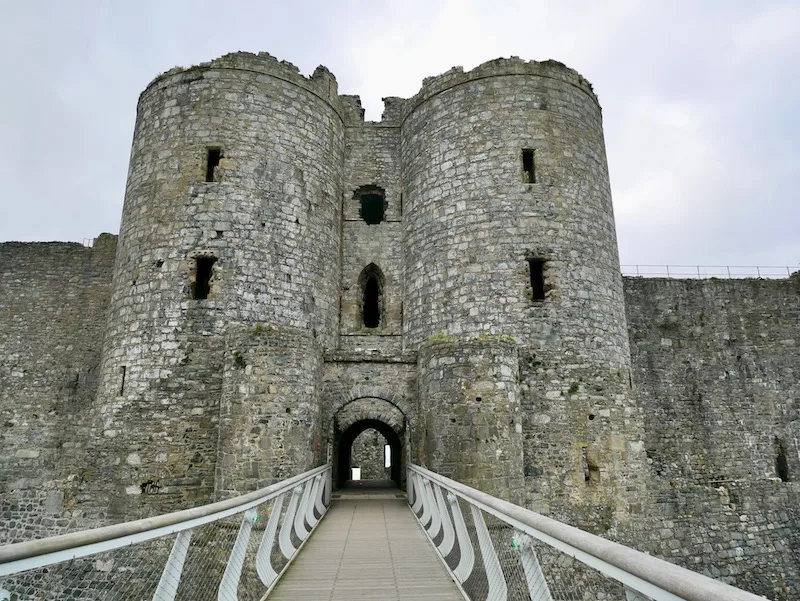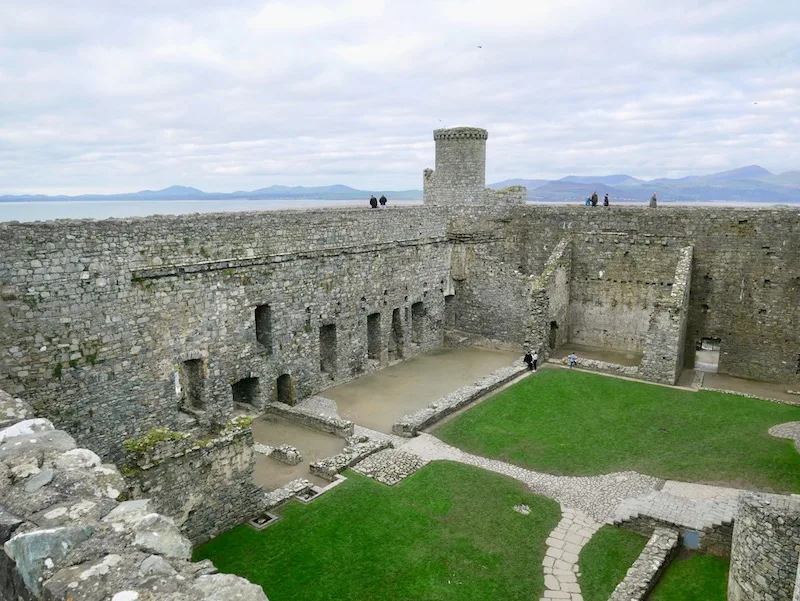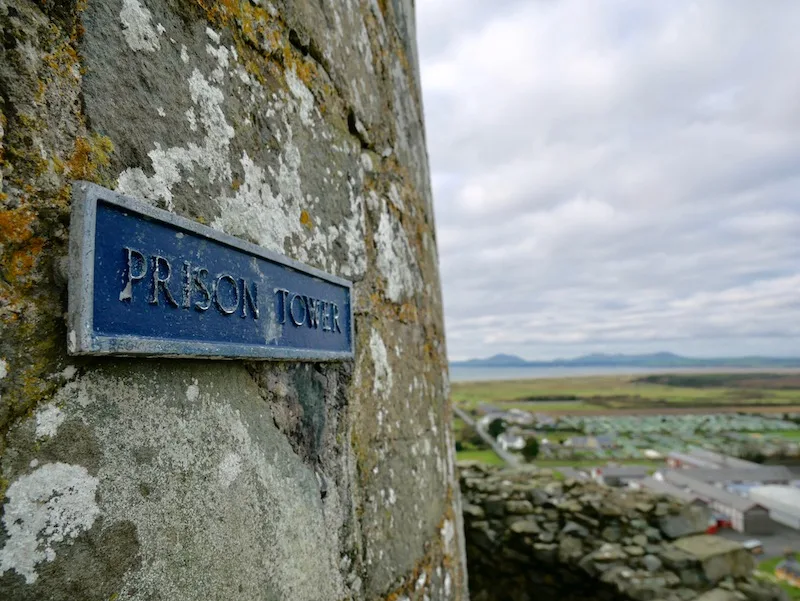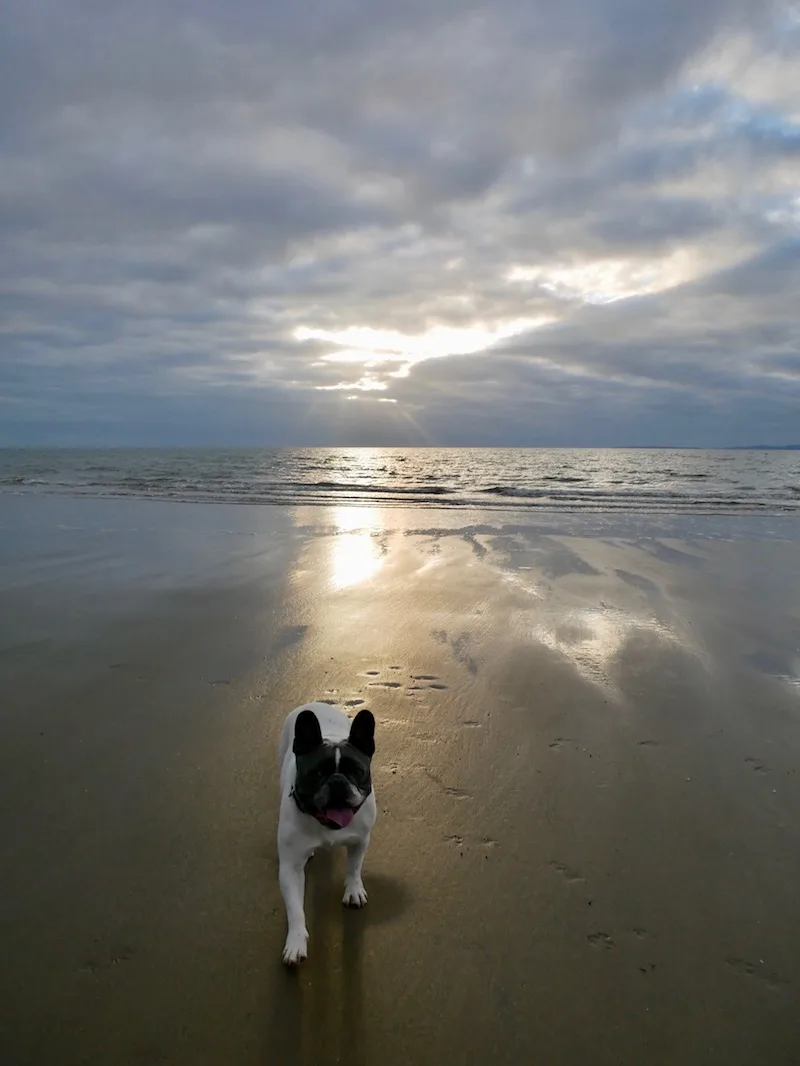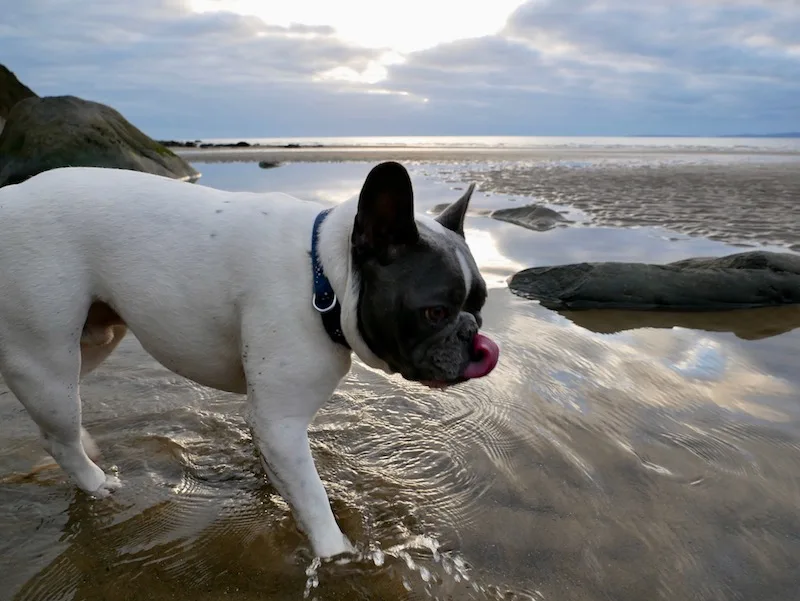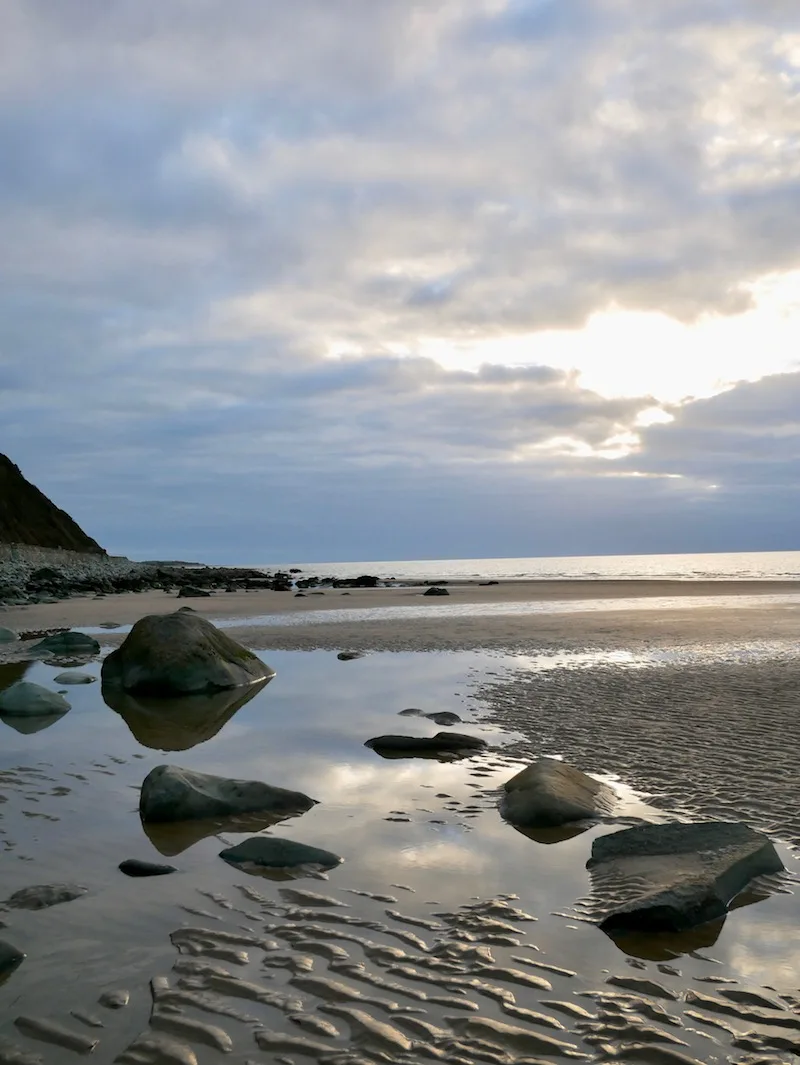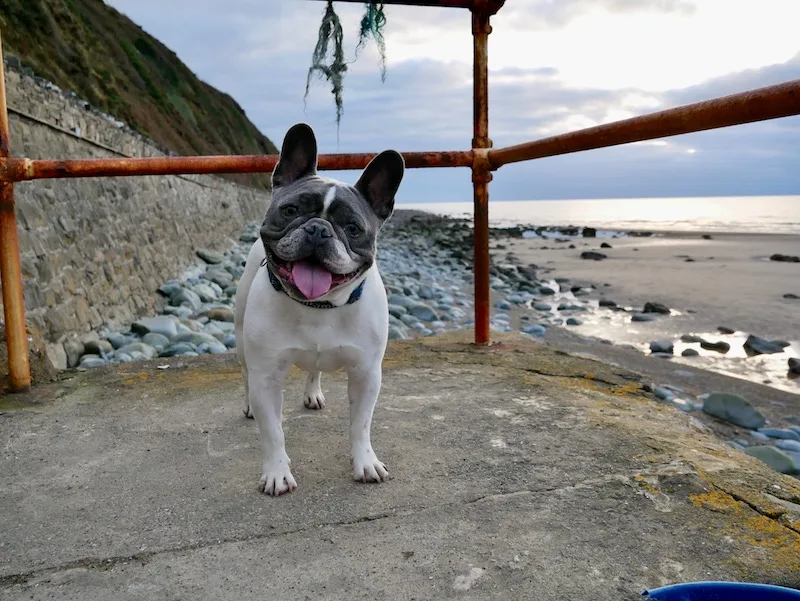 ---
More about my cottage in Harlech
My cottage was booked through Menai Holiday Cottages and was called Bwthyn Nain. It's been recently refurbished and you can really tell. Everything inside is completely pristine and perfect and I couldn't fault a single thing. Prices for Bwthyn Nain start from £395 in the low season for one week up to £795 for a week in the high season. It comfortably sleeps 6 adults so I think that's a bargain! You can book a minimum of two nights too.
Here are some more pics!
If you're looking for more things to do in the area then be sure to read 25 things to do in North Wales.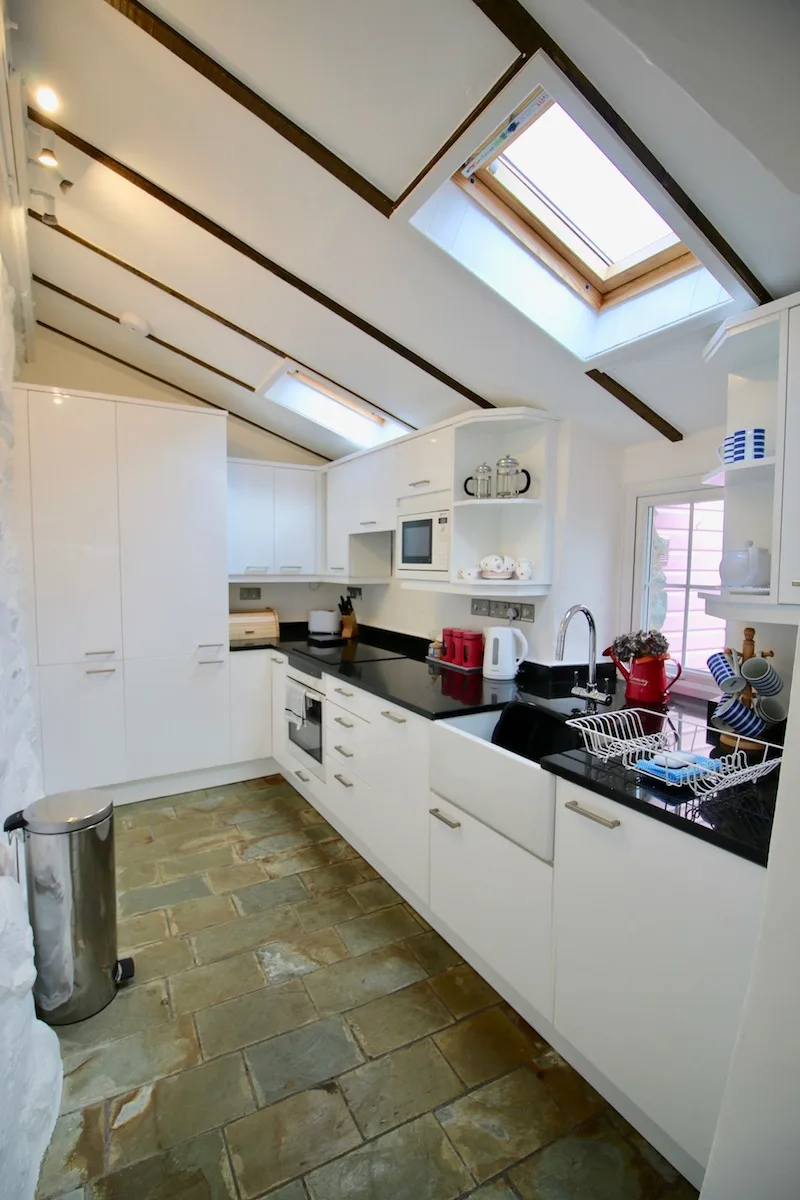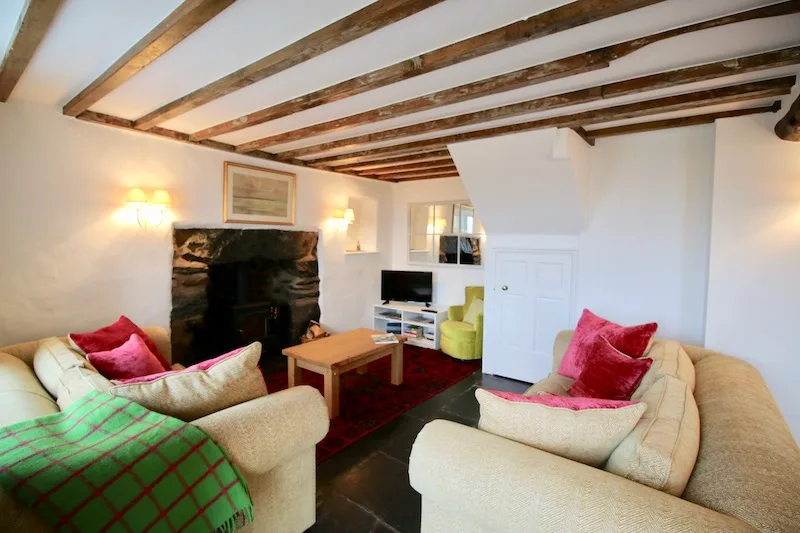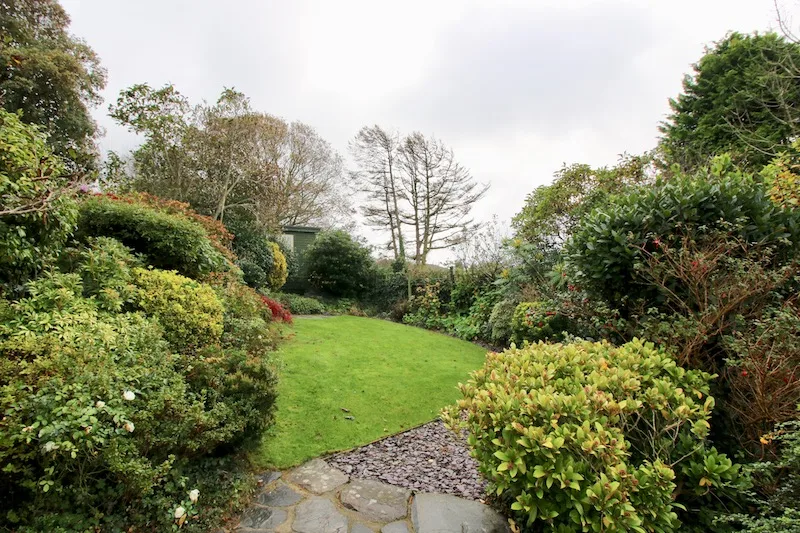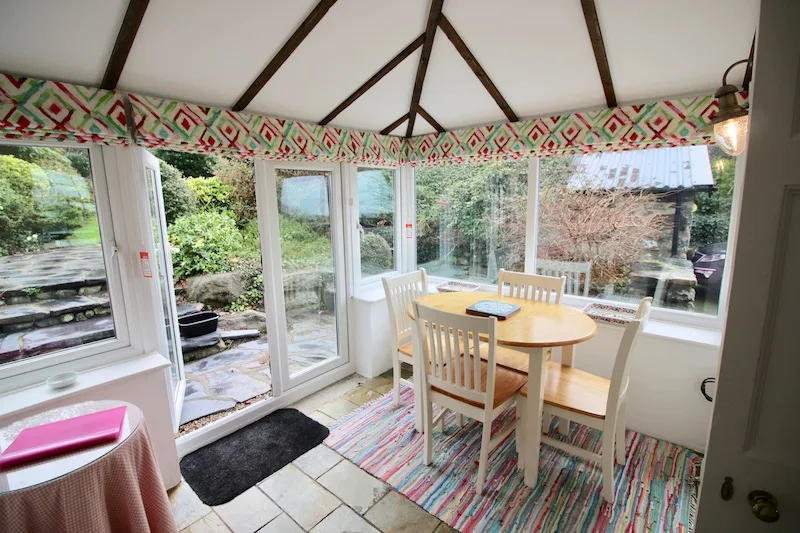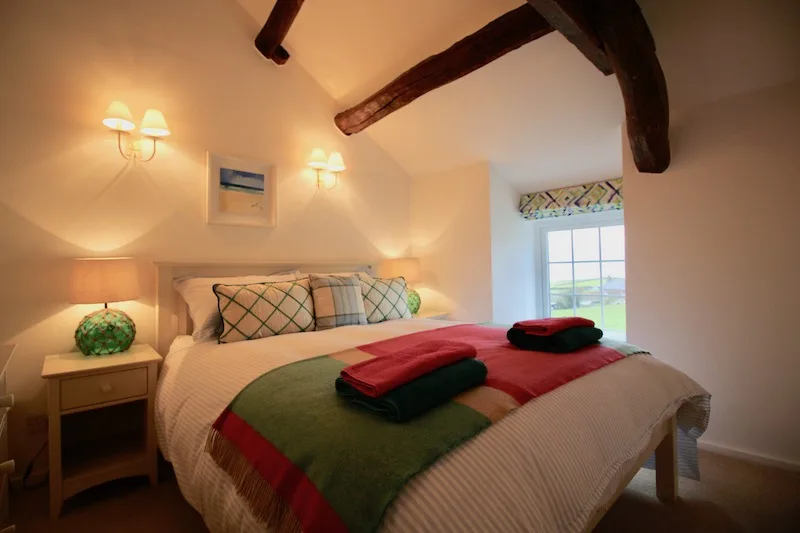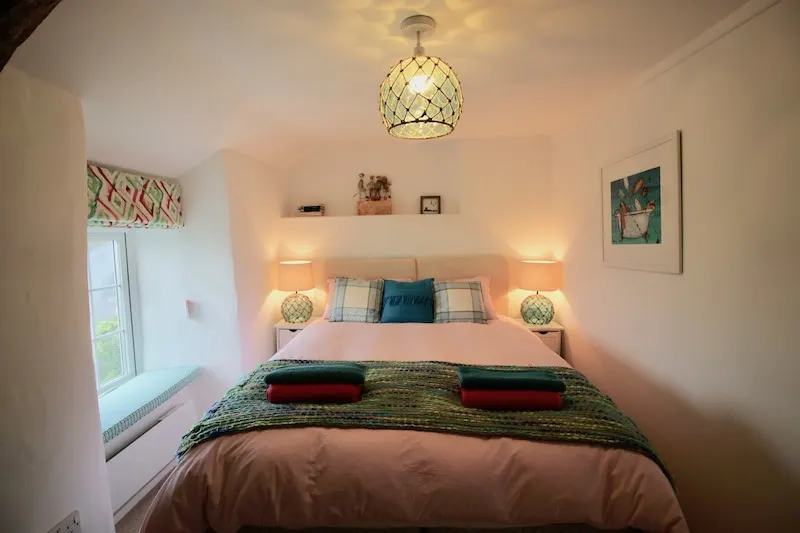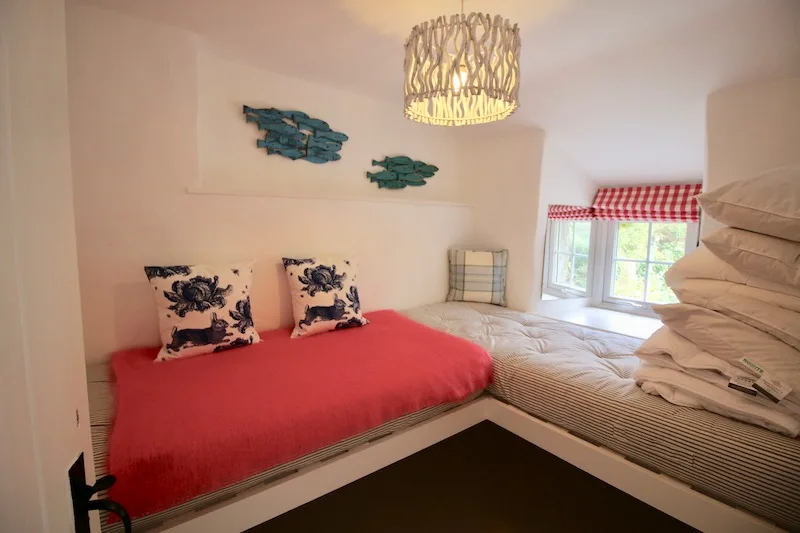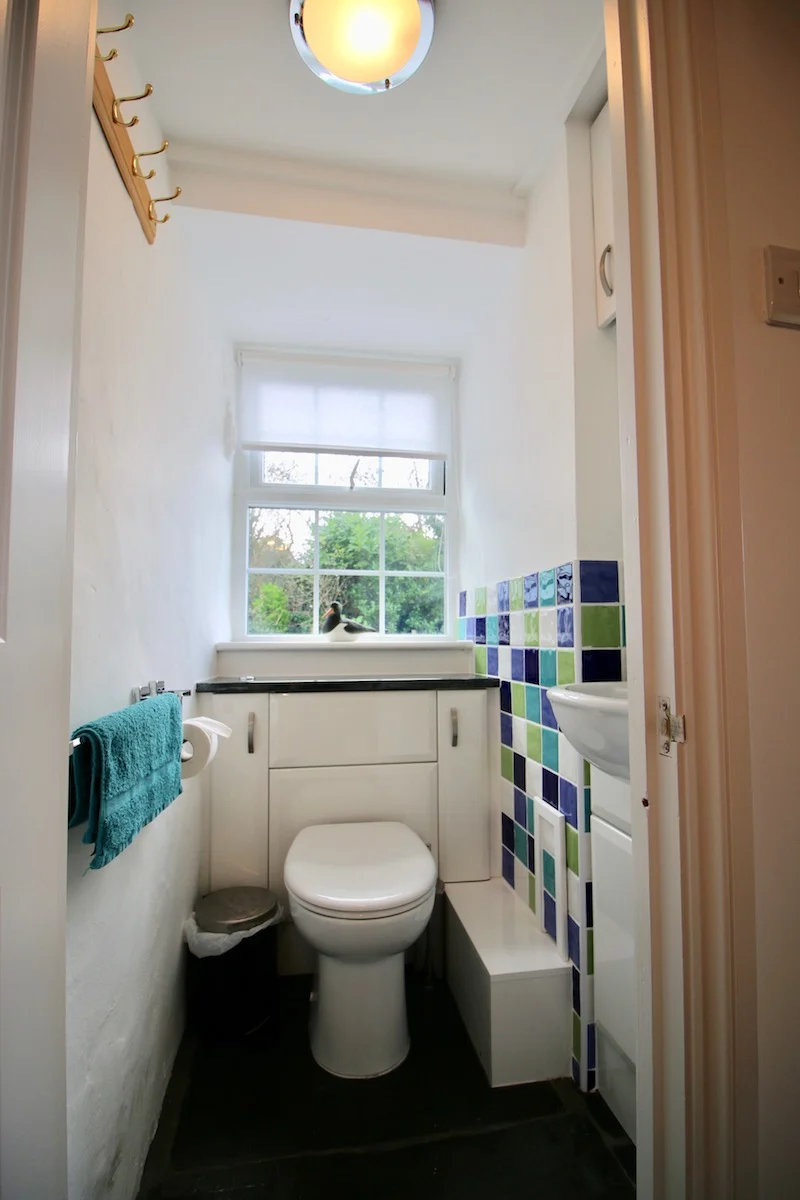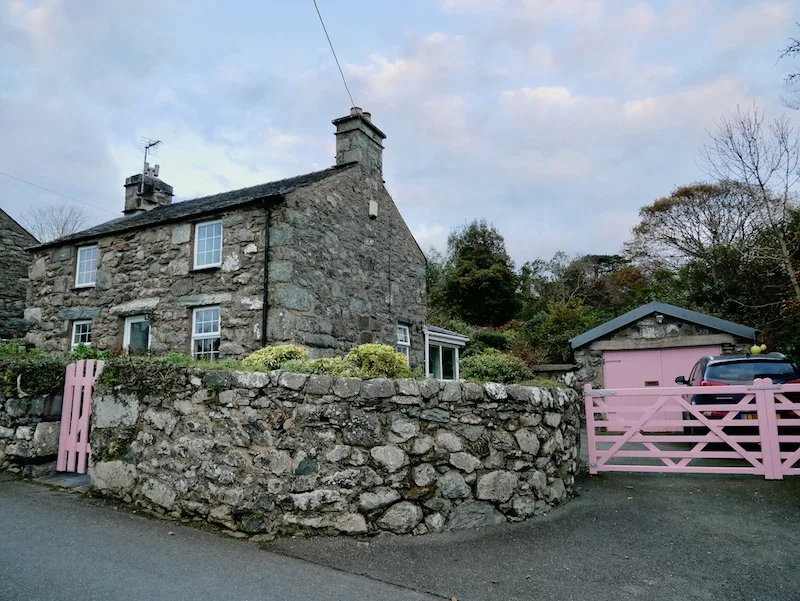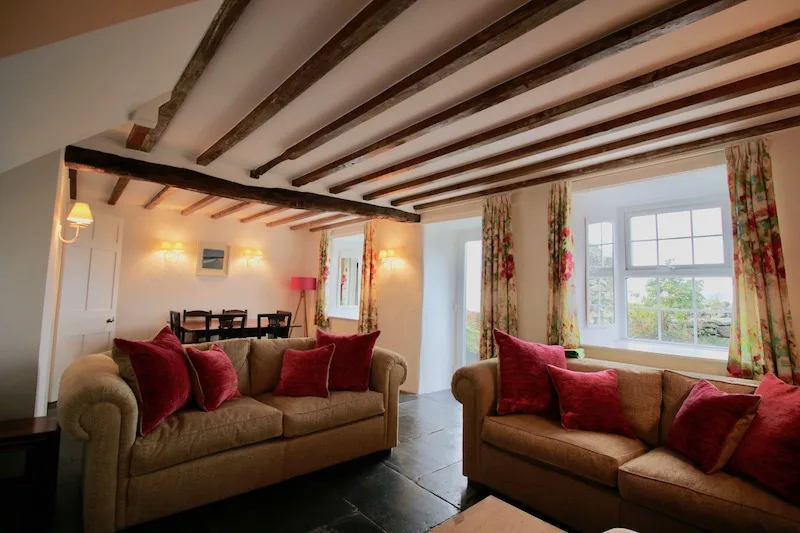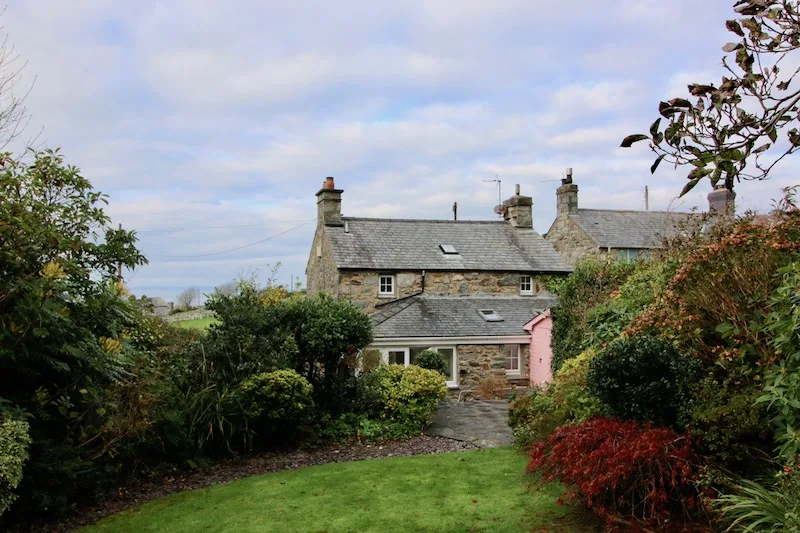 Read more from my travels around Wales:
Our family weekend in Anglesey in an Airstream trailer (with video)
Staying at Wales' first luxury Glampotel
Pale Hall Hotel: Is this Wales' best hotel?
A weekend itinerary for Swansea Bay, Mumbles and the Gower
A luxury glamping trip with Wonderfully Wild, Anglesey
An adventurous weekend in Wales (with video) – Includes hiking up Snowdon & Velocity Zip Line