It's been a while since I've done a monthly update here on The Travel Hack. I love reading other blogger's monthly recaps so I'm not sure what happened to my own. I guess things get busy and priorities change and I forgot how important it is to share something more personal and unstructured on the blog.
I haven't been travelling for the past few weeks (currently 38 weeks pregnant!) and it's given me the chance to chill out and view the blog from afar. Any travel blogger will tell you that travel blogging is so tough because, well, you're travelling so much and you don't have any time to blog! Spending some time at home and tying up all the loose ends with clients and projects has been THE BEST.
So what's been going on on The Travel Hack?
Elle is in the Yukon!!
If you follow on social media then you'll already know that Elle is in the Yukon on Canada and has been spamming us all with jealously inducing photos. Both myself and Elle are massive fans of Canada – Elle even lived there for a few years – so we'll take any opportunity to visit this beautiful country. But this time it's been a little different as Elle joined the royal visit.
Yes, you read that right, she tagged along with the royals! Elle was closely following William, Kate, George and Charlotte as they saw some of the most beautiful places the Yukon has to offer. Elle then stayed on for a few extra days for some of the more adventurous stuff and she's travelling home this week.
Check out Elle's Insta photos to see what she's been up to. There's a lot more to come!
The Travel Hacked Challenge has begun
I'm so pleased so many of you are joining in with The Travel Hacked Challenge. To give you a brief summary, it's a monthly challenge to make a small change in your life that could end up saving you a lot of month. We're actually pretty confident that if you follow the challenge you'll save enough money for an epic holiday or a couple of weekenders. What's not to love about that!?
This month we're cutting out alcohol to save an average of £65. Doesn't sound like a massive amount but it's enough for a cheap flight in Europe so start planning that next trip.
Find out more about the challenge here or come over and join the Facebook group here.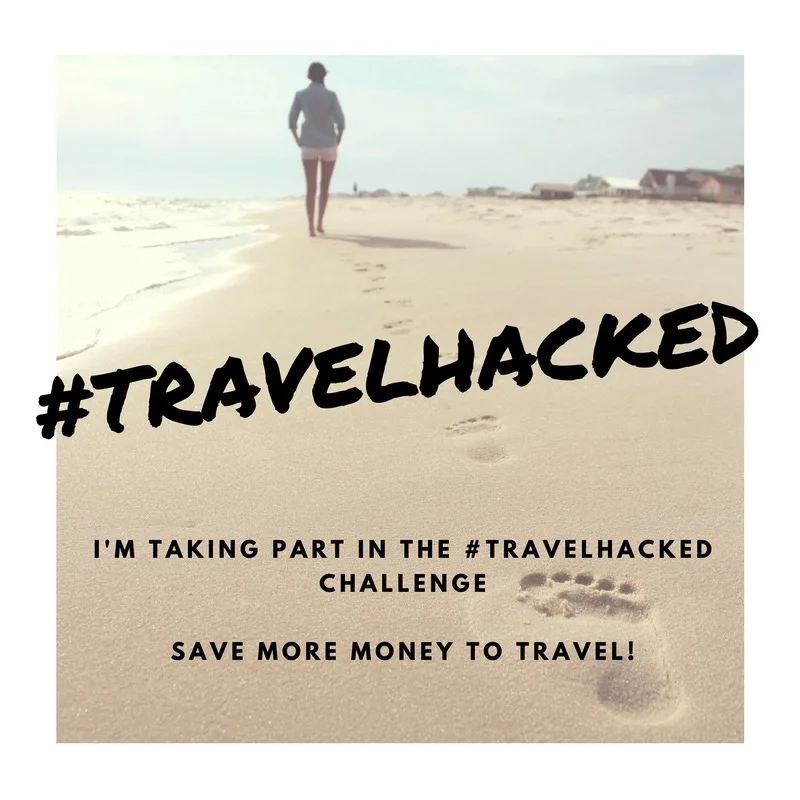 Edmonton, Edmonton, Edmonton
We've started blogging about our epic team trip to Edmonton. Weirdly, writing these blogs has been almost as much fun as the trip itself. It's been so good to go back through all those thousands of photos, chat about it together and reminisce on such an amazing trip. This is why it's so important to keep a travel journal because I've loved looking back on my experiences.
We had an amazing time in Edmonton. Here's what we've shared so far.
Staying on an all-American dude ranch in Montana
This was one of those experiences I had no idea I'd love so much until I did it. I'm not a horsey person (I'll admit that I'm actually pretty scared of horses following a bad fall when I was a kid) so a ranch wasn't my ideal place to be. But oh my gosh, I loved it so much! It was like summer camp for grown ups and I felt like I'd stepped into an American movie.
Two weeks to go!
I told you guys about my second pregnancy back in June. And then I blinked a couple of times and, wow, now it's time to have a baby!
A second baby is so different to the first. The first time around and it was all I could think about but this time I'm so busy with a crazy little toddler that I've barely had time to sit back and think about it.
I'm not in the least bit organised, the nursery is still my shit-tip of an office, I'm suddenly panicking that I've completely forgotten what to do with a baby and a little voice in my head is saying, 'Shall we just go on holiday and forget this is happening!? A relaxing week on the beach would be nice…'
I'm split between feeling insanely excited and insanely terrified. I can't wait to meet my baby boy but I'm also enjoying the calm before the storm. We're going to have our hands full with two boys under 19 months.
Elle keeps telling me I was like this when I was pregnant with George too. One day I'd be calm and cool about it and then next I'd be a nervous wreck saying, 'I'm not ready, I have too much to do!!'
Wanderlusting
Sam and I have been engaged for nearly a year now (we got engaged this time last year in the Maldives) and we STILL haven't made any wedding plans. We've been a bit busy renovating our house and having babies but now we're thinking it's time to start planning. Our only problem is that we're a bit, 'Go big or go home' when it comes to…well…pretty much anything. We egg each other on until our 'small, intimate wedding' becomes something epically enormous, insanely exotic or ridiculously expensive – which is why we still haven't managed to make a plan!
We're currently stuck on the idea of getting married in Thailand but desperately want to do it at the Four Seasons Luxury Tented Camp in the Golden Triangle. Just take a little look at the video and you'll see why. I'll give you a minute to drool…

We'd then whizz over to Koh Samui and have a week or two of beaches and sunshine with our friends and family.
I'm blaming Jayne from Girl Tweets World for recently sharing her dreamy wedding at the Sarojin and making us very jealous!
Family Weekender in Wales
At the end of August I took a weekend camping trip to Beddgelert in North Wales. It was dreamy and just what we needed to soak up the last of the summer sunshine. If you're looking for a fun, affordable and easy holiday with a toddler then I can't recommend this enough!
Insta of the month
The most popular pic on Instagram this month was taken by Luke who joined Team Travel Hack to attend the epic festival, Festival Number 6. This is a shot of the estuary filled with paddle boarders during the festival.
Take a look at Luke's blog post from Festival Number 6 for more beautiful photos and to find out what makes it so epic.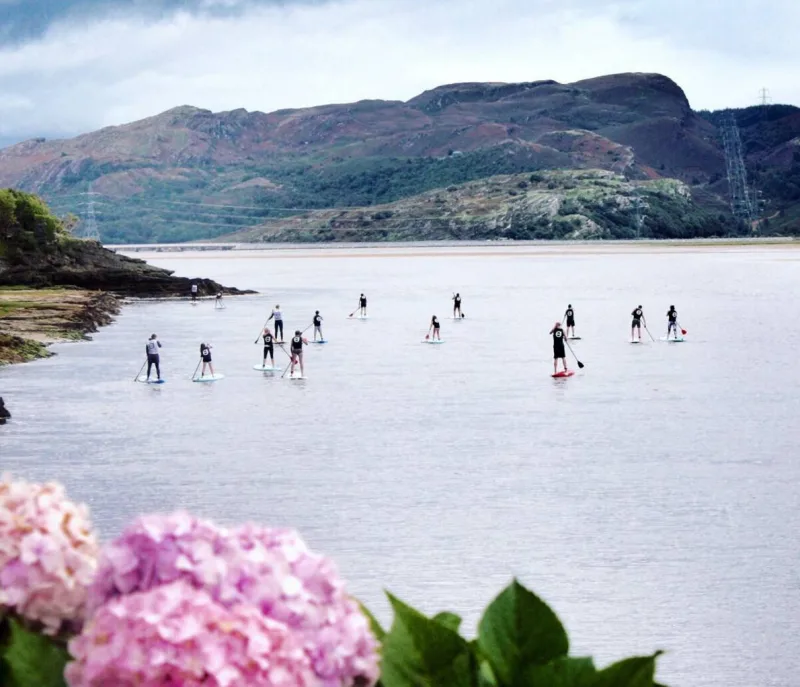 Travel Product of the Month
Camsafe Z16 – Pacsafe anti-theft camera and laptop bag
I've really struggled to find a good camera and laptop bag because they're either ugly and scream, 'Expensive equipment inside!!' or they're small and impractical and I don't trust them with my expensive gear.
I really like the Camsafe Z16 from Pacsafe because it's comfortable to carry, keeps everything compact, has just the right amount of pockets and spaces, has adjustable padded compartments and looks fairly stylish too. It's still a bit masculine for me but it's still one of the nicest I've come across!
What's happening in October?
Our destination of the month is The Yukon! Elle will be sharing everything from her trip. I cannot wait to read all about it so I'm very excited!
I'm going to be waddling around for the next two weeks until baby boy makes an appearance.
See you next month!