It's so easy for us Brits to hop over to Europe for our holidays, but next time you book your winter break consider a skiing holiday in North America. Seriously. Skiing in Canada and the US is SO amazing and infinitely better than skiing in Europe if you ask me. And those of you who prefer snowboarding holidays, you'll love it too, I'm sure!
Yes, flying to Europe is a lot cheaper than flying long-haul to North America, BUT you get so much for your money over there. If you need some persuading (or perhaps need to talk your mates into getting this year's trip sorted), this post is for you. Here are our top reasons for making North America your next ski destination.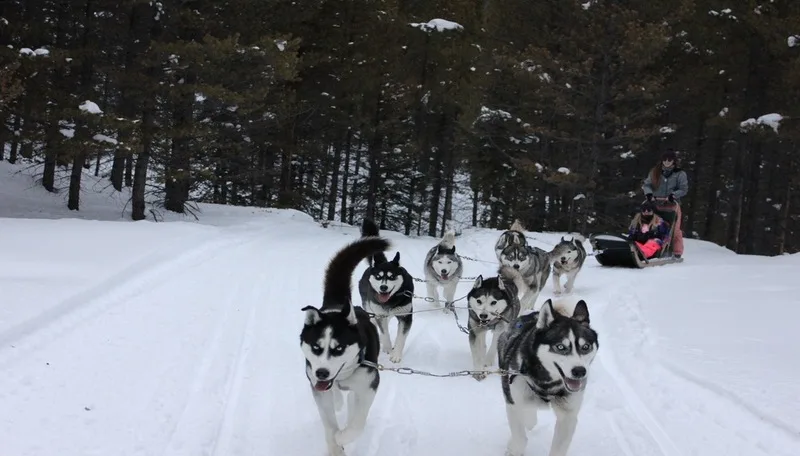 #1. More runs for Beginners
If you're after the best ski resorts for beginners you're my kinda skier. I'm by no means a pro. I love the mountains, but hurtling down them at full speed is not my idea of fun. I'm not a natural skier and therefore I need to keep away from other people so that I don't injure them.
This is one of the many reasons why Winter Park in Colorado was such an awesome ski resort. We literally had the mountains to ourselves. There were classes and courses available, but we found because it was so quiet we felt confident enough to venture down the beginner runs on our own. Sometimes I think it's just best to give these kinds of things a go. We'd had a few lessons on a dry slope back home, so we sort of had the basics. Sort of.
The locals said that because Winter Park is so close to Denver (only 1 hour and 20 minutes) a lot of people head there at the weekend. During the week it's quiet, so go on a weekday if you can.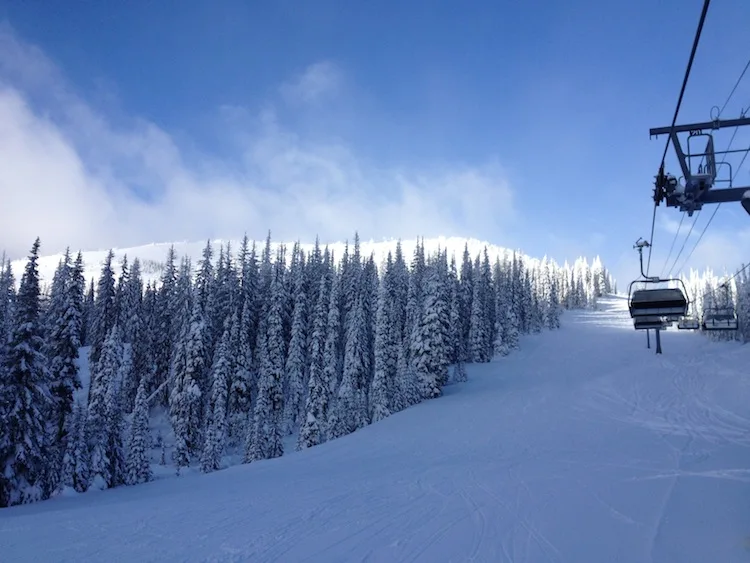 #2. More Snow
The snow at some resorts in Europe can be a bit sporadic. It almost feels like luck as to whether you get a good snowfall. Over in places like Winter Park Resort the snow is full on – as in it averages 329 inches of snow. The mountains are like deliciously fluffy marshmallows.
The USA and Canada are totally geared up for snowy weather so the rental cars have the right equipment and everything usually stays open.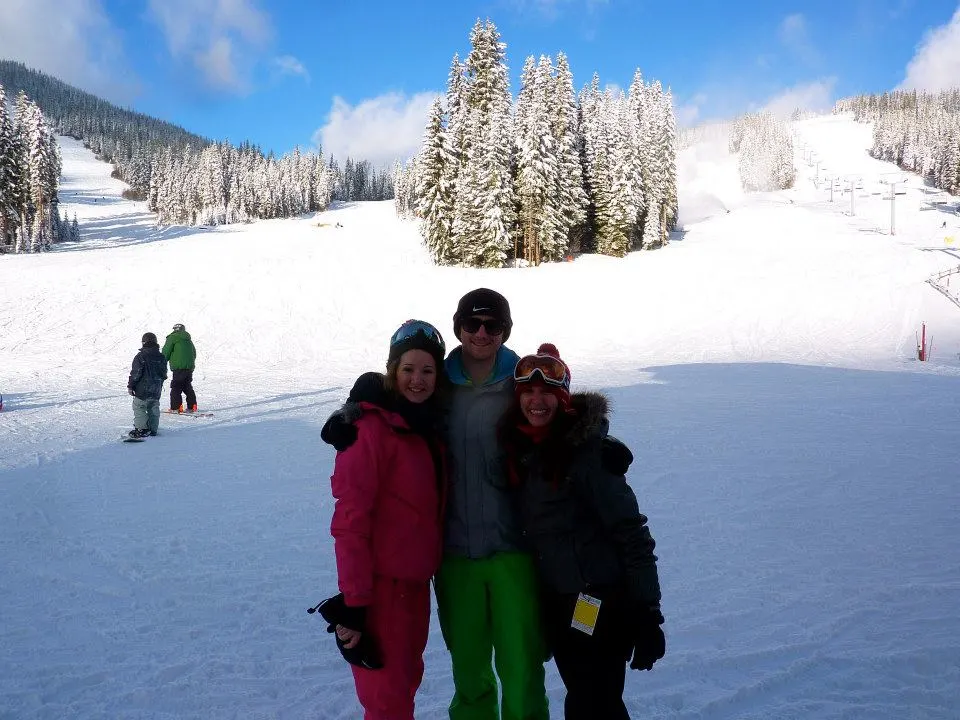 #3. More Epic Adventures for Non-Skiers
Remember when I said that I'm rubbish at skiing? It might well be a Travel Hack team thing, as Amy isn't great at it too. The non-ski options in North America are amazing. I went snowmobiling (OMG the most fun EVER!) and Amy tried out dog sledding, hiking and exploring the mountain towns when she visited Colorado.
You need great snow for these sorts of winter activities, so you might as well go to North America where you'll get that, but you can also enjoy a phenomenal backdrop of the Rocky Mountains or similar while you whizz about in the crisp air.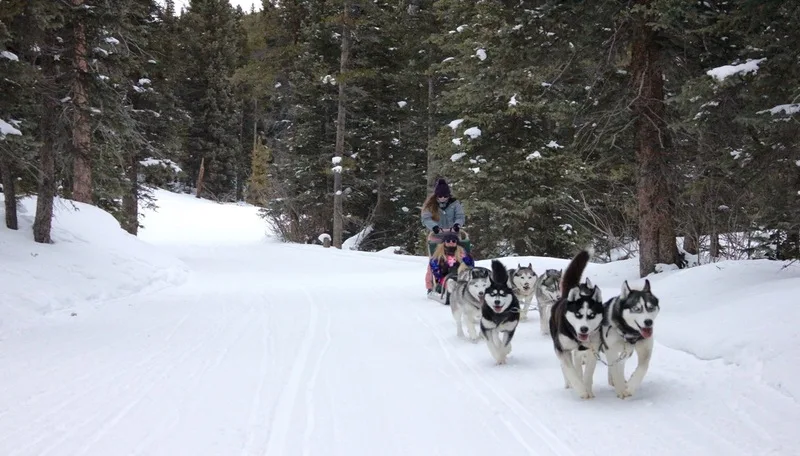 #4. More Travel
Going further afield for your next skiing trip is the perfect excuse to do a multi-stop. If you're going to put the effort in to travel long-haul it seems an ideal opportunity to pair your break with a nearby city or town. We chose to spend time in Denver, as well as the Winter Park Resort when we went to Colorado, so we had a good mixture of urban and nature. You can search the RCI timeshare database to find timeshares all over North America as those can be a good value for weekly or longer rentals.
#5. Bring Your Own Equipment
If you're a seasoned skier or boarder with your own equipment don't think that if you go outside of Europe that you'll have to pay an arm and a leg to take it with you. Some airlines like Air Canada and Virgin Atlantic (in conjunction with Delta) offer free ski and snowboard carriage at no extra charge. Result!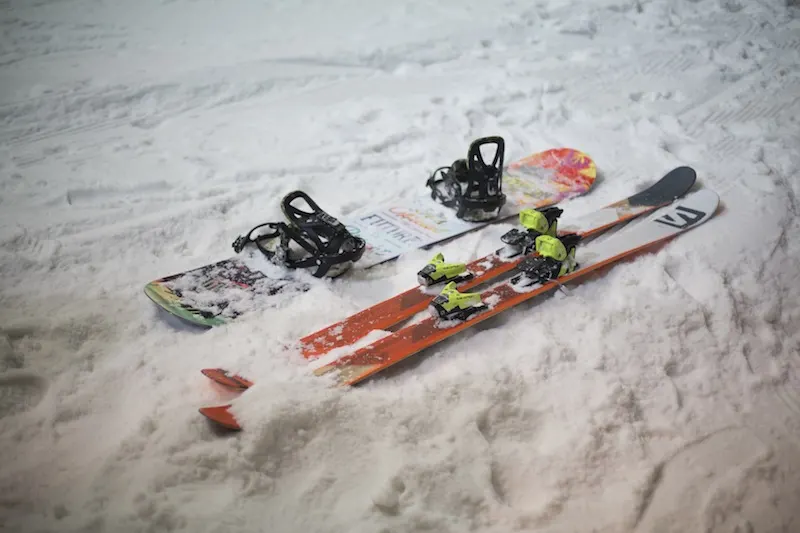 #6. More Rides
The ski resorts in North America are usually a lot newer than the charming, but let's say traditional, ones in Europe. This means better ski lifts. And why does this matter? Obviously it's more comfortable, but quicker ski lifts means less queues and more chances to go down the mountain!
#7. More bang for your buck
OK, the flights out here are going to cost you more but you'll get more for your money in terms of accommodation and dining out. European ski resorts are notoriously expensive and a lot of your budget will go towards food and drink but this isn't the case in North America as it's so much cheaper to eat out.
#8. So Much Choice
There are SO many epic ski areas to choose from over there. I don't know how you'd decide which is the best ski resort in North America, but it's gotta be worth exploring, right? From Aspen to Banff, and Wolf Creek to Whistler, and allll the in-between, let's go!
So what do you think? Will you be heading to North America for your next ski trip? Have you been before? What resorts would you recommend?
[column size=one_half position=first ]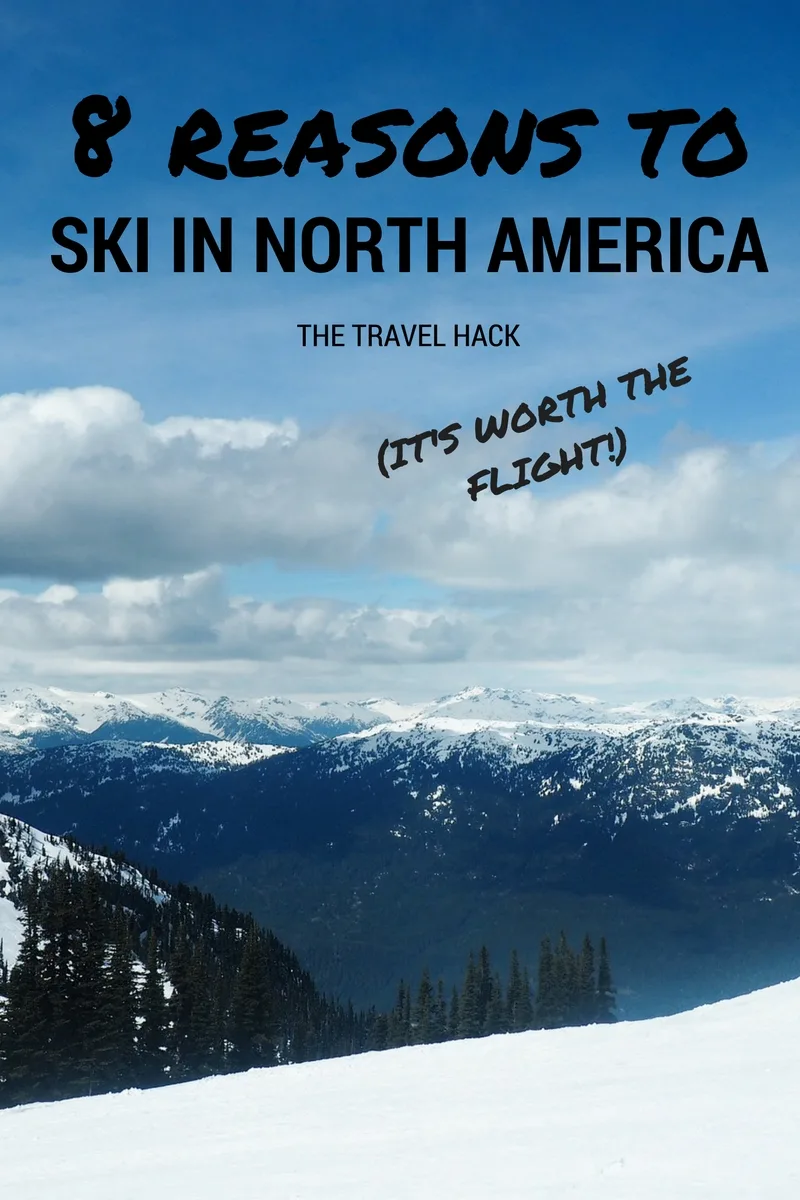 [/column]
[column size=one_half position=last ]
Read More…
Your Ultimate Guide to the World Ski and Snowboard Festival (WSSF)
What to look for when booking a family ski holiday
Ditching my snowboard and learning to ski
Swapping après ski for afternoon tea: What it's really like to go skiing with a baby with Mark Warner
A Weekend in Colorado for Non-Skiers
What to pack for a skiing trip
Staying stylish on the slopes: Packing for a ski trip
[/column]