In today's post I'm sharing what to pack for a caravan holiday, which is a packing list I can't believe I haven't written sooner!
My husband and I own a static caravan in Abersoch which we visit almost every weekend throughout the spring and summer. Before we owned our own caravan we took so many static caravan holidays! I don't like to blow my own trumpet here but I am a pro when it comes to what to pack for a caravan holiday!
Packing for a caravan holiday in the UK can feel a bit overwhelming because you basically need to pack for every weather. If it's the summer in the UK, you could have blazing sunshine, warm evenings and scorching days at the beach. But you could also have cold temperatures, buckets of rain and freezing cold nights! You just never know. You'll also want some clothes for outdoor activities and maybe a few evenings out – especially if your caravan park has bars and restaurants and evening entertainment!
Here's everything you need to pack for a caravan holiday and a few caravan packing hacks to make it easier!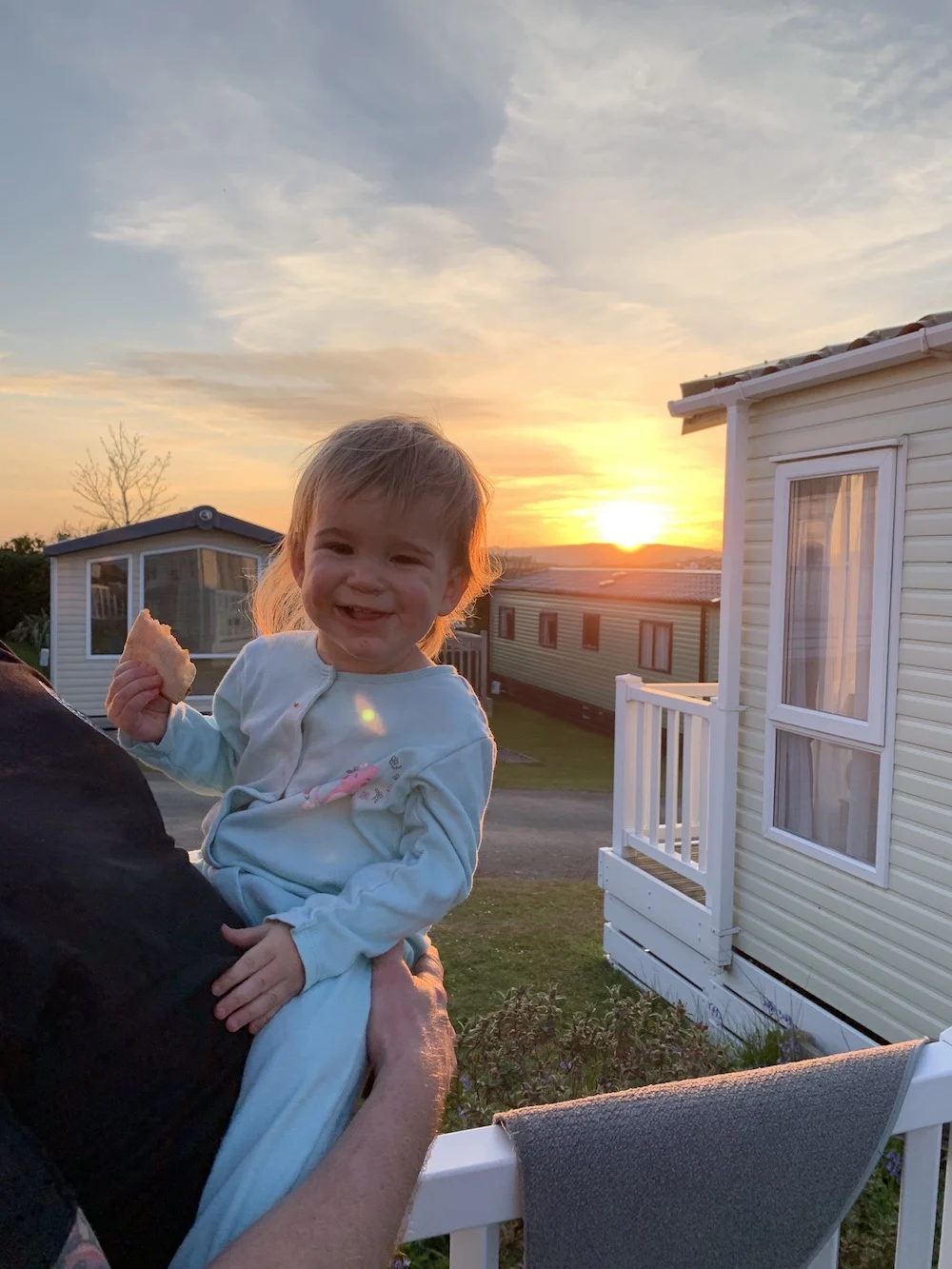 Packing using plastic boxes, not bags or suitcases
Watch this video to see how much easier it is to pack using boxes, not bags!
One thing I've learnt over the years is that when you're packing for a caravan holiday, or any staycation really, is that it's much easier to pack your things into plastic storage boxes.
There's a few reasons why plastic boxes are easy:
You don't need to unpack them when you arrive, you just put them inside a cupboard
The stack neatly in the car
They're easy to pack (even for kids)
It's easy to find things in them
Realistically, we actually don't have 10-15 plastic boxes (that aren't already full of junk at home) so some things will end up going in plastic bags or small bags but it would be much easier if we had a box for all of these things!
We find it easier to use lots of small bags rather than one big suitcase. Partly because there's nowhere to store a suitcase when you arrive and partly so all family members can take a few bags and get them unpacked/put away quickly. We also find small bags are easier to pack into the car, especially with small children with short legs as the small bags can go in the footwell of the car.
Our boxes/bags
Box 1 – Clothing (every family member has their own box or bag for clothing)
Box 2 – Spare shoes
Box 3 – Coats and waterproofs
Box 4 – Stuff for the dog
Box 5 – Kitchen essentials
Box 6 – Toys, games and entertainment
Box 7 – Towels and bedding
Box 8 – Beach gear
Box 9 – Stuff we'll need in the car (snacks and entertainment)
Box 10 – Food
Other stuff you'll need for a caravan holiday
Small backpack for days out
Cool box or cool bag for picnics
Water bottles for days out
Cosy night clothes like a hoodie or fleece onesies if it's going to be cold
Bikes or scooters
Pushchair for babies or toddlers
Swimsuits if your holiday park has a pool
What clothes to pack for a caravan holiday
The majority of caravan holidays are going to be fairly relaxed so you can leave your glad rags at home and opt for comfy, casual outfits.
We're talking jeans, t-shirts and cosy jumpers through the cooler months and shorts, tops and summer dresses when it's warmer.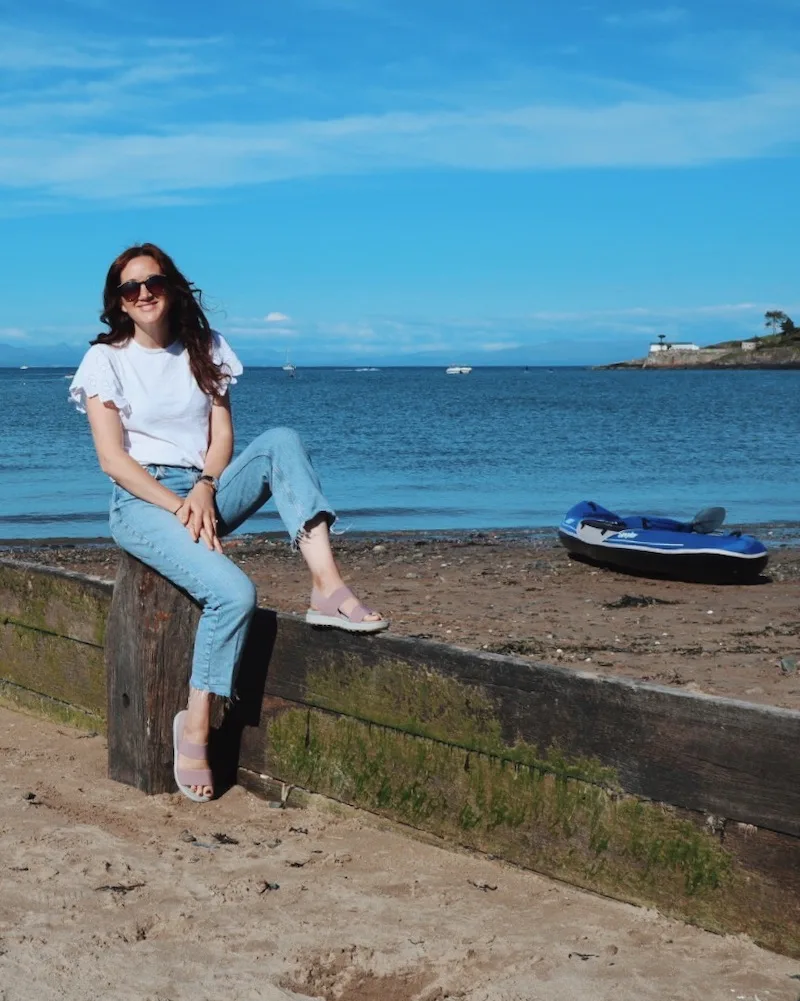 What clothes should kids pack for a caravan holiday?
I make a packing list for my kids for every weekend we go to the caravan. On this list I put:
2-3 x pants and socks
1 x PJs
1-2 x shorts
3-4 x t-shirts
1-2 x jumpers
1-2 x jeans
1 x coat
1 x hat (either a woolly hat or a sun hat)
1 x swimming costumes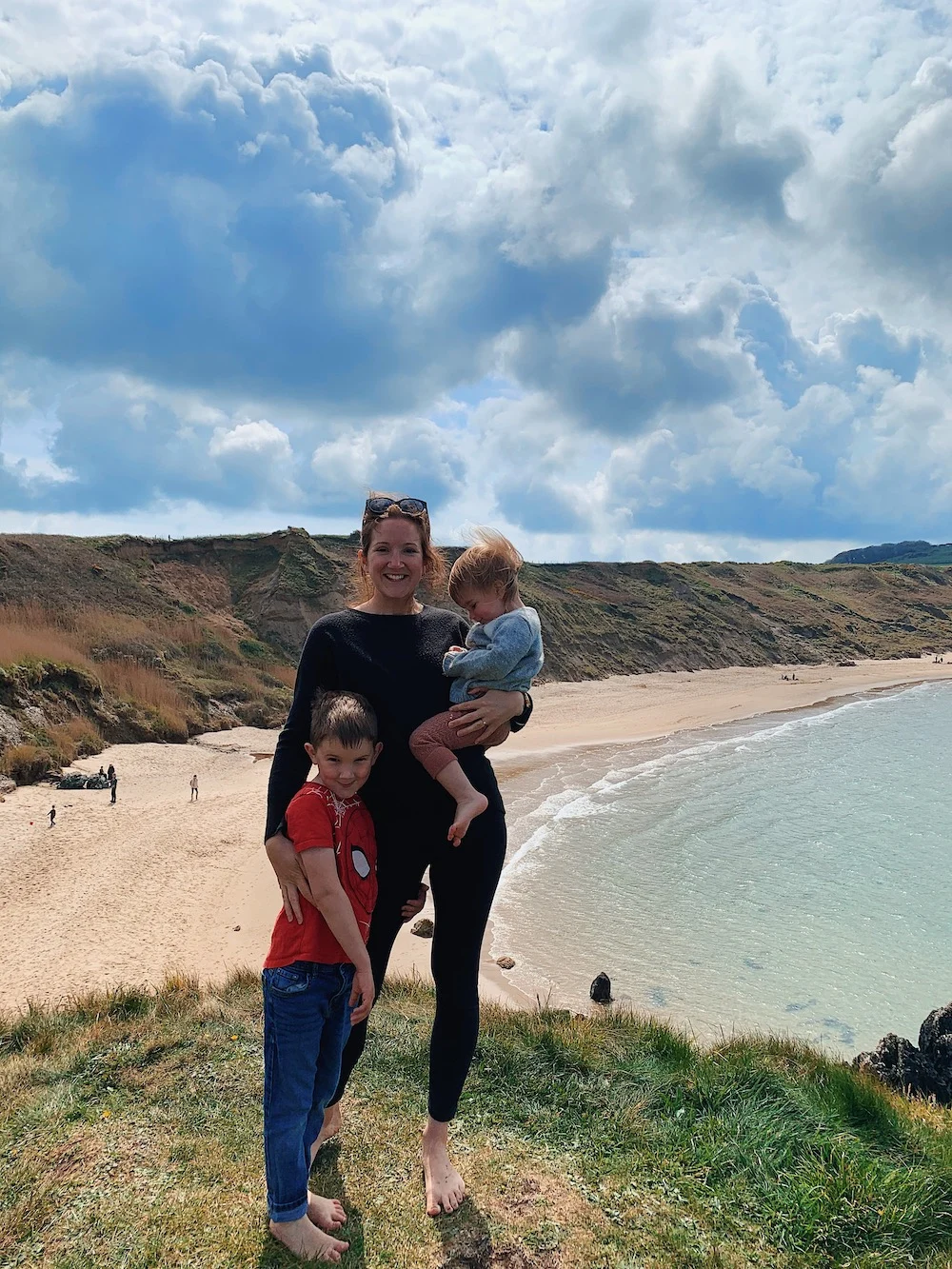 Read more of my caravan blog posts.
What shoes should you pack for a caravan holiday?
I do believe the shoes you take away on a caravan holiday are really important because you're probably going to need a couple of pairs.
I take:
Trainers for everyday wear
Comfy walking shoes or boots
Sandals for the beach, swimming pool or when it's hot
Slippers for cosy evenings
Wellies for kids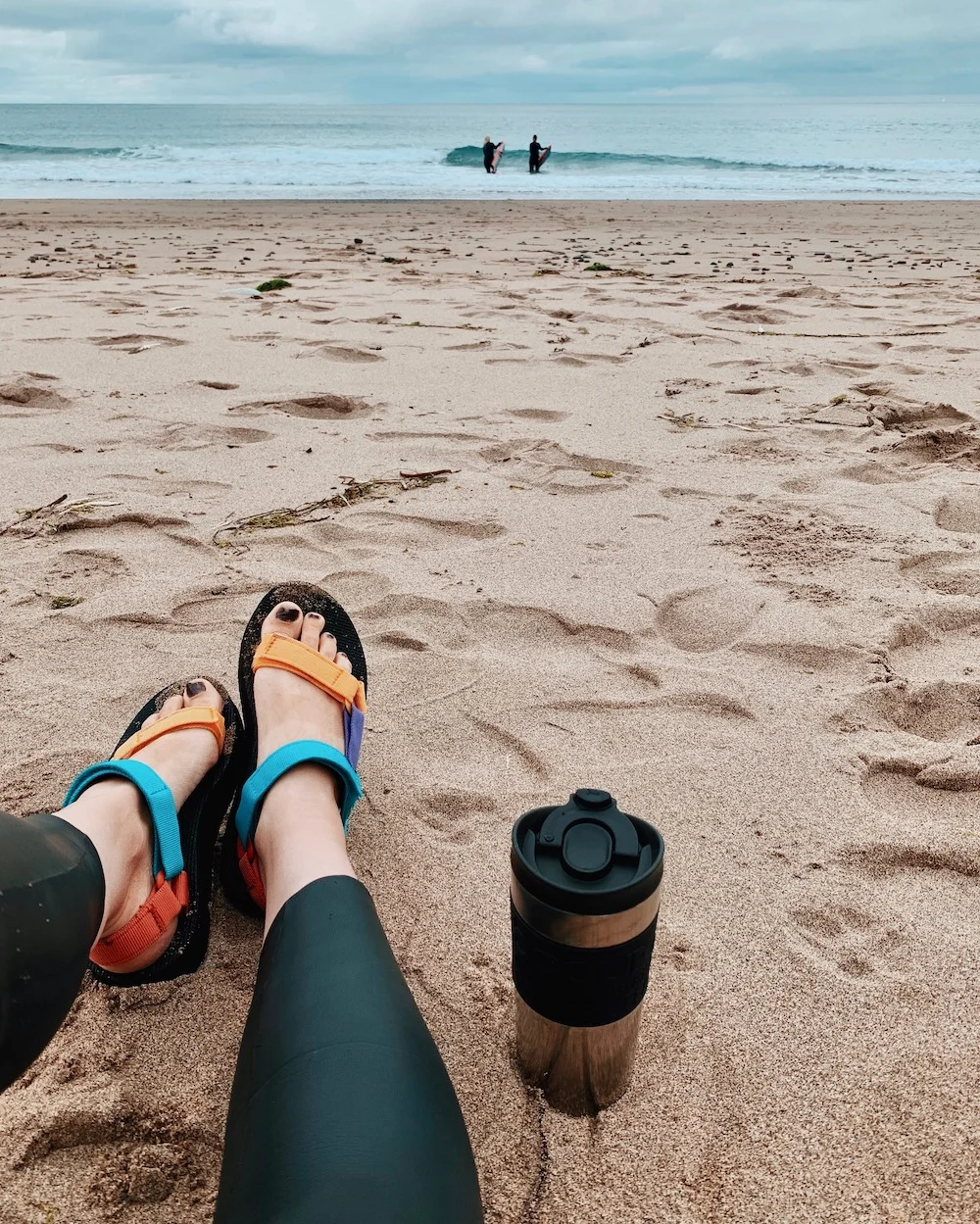 What coat should you pack for a caravan holiday?
Again, depending on the season we normally take 1-3 coats each. We'll have:
A light jacket or cardigan
A warm coat incase it's cold
A waterproof
Ideally, something like a 3-in-1 coat would be perfect. The ones with a light fleece inside with a detachable warm and waterproof coat on the outside would be great for a caravan holiday. FatFace have had some really nice 3-in-1 coats in the past so check them out for stylish options that aren't too outdoorsy. Mountain Warehouse also have some nice ones for a more outdoorsy, practical look.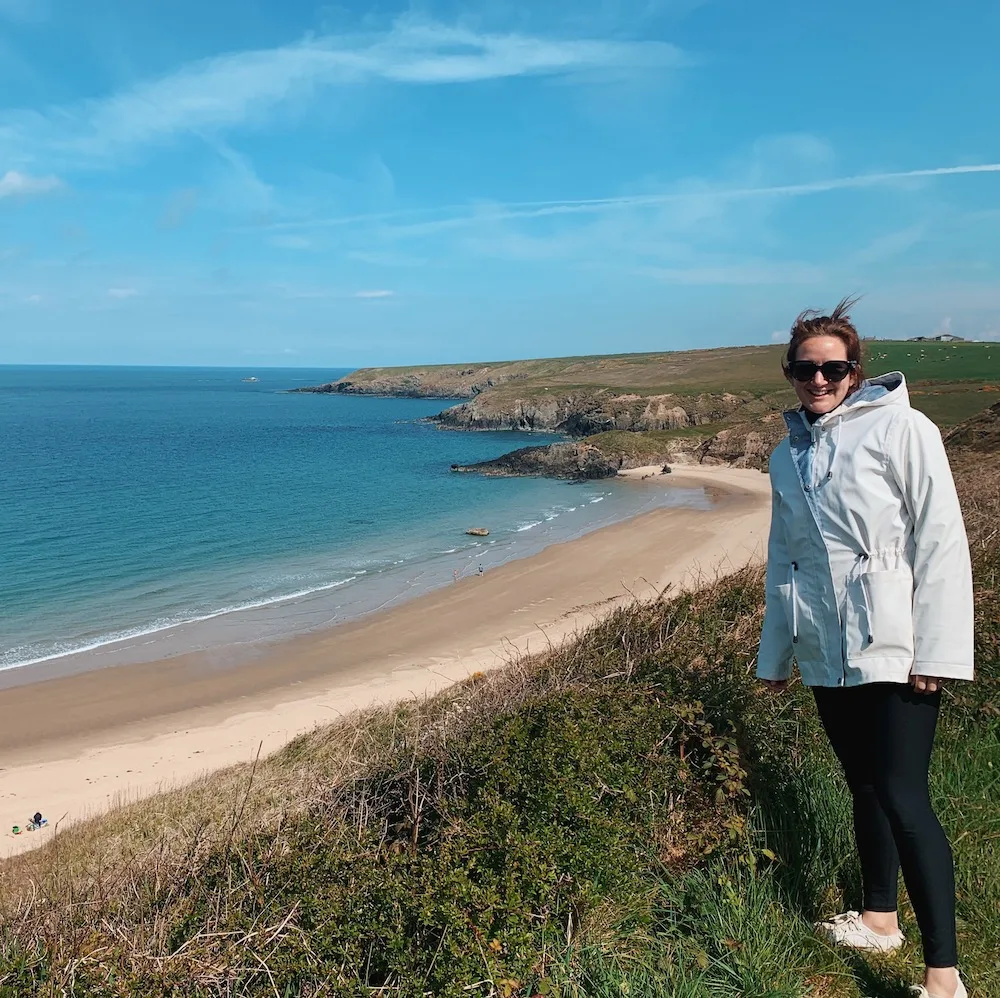 Don't forget basic kitchen essentials
When you're hiring a caravan you can't always be sure they're going to have the kitchen essentials you need such as:
Salt and pepper
Cooking oil
Tea, coffee and sugar
Bin bags
Kitchen roll
Tea towels
Washing up liquid and cleaning cloths
Tin foil or cling film
Tupperware
A sharp knife
Plastic plates, bowls and cups for young children
Some caravans will provide everything but some have nothing and it's a pain to arrive and realise you have no tea towels or bin bags!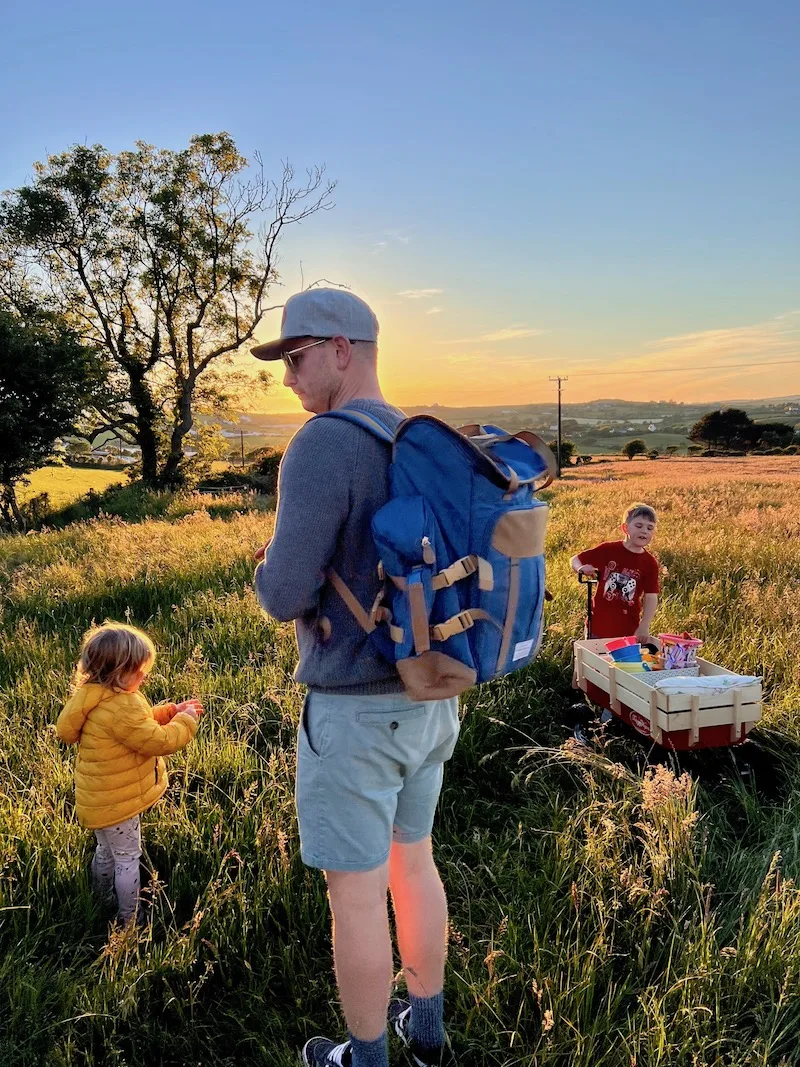 What games or entertainment should you pack for a caravan holiday?
If you're packing for a caravan holiday in the UK then there's a high chance you'll have rain at some point so pack a few games to keep the whole family entertained on a rainy day!
Good old fashioned board games like Monopoly are a classic for a rainy day in a caravan.
Other family favourites include Guess Who, Cluedo, Game of Life, Scrabble, Operation, Frustration, Snakes and Ladders, Chess, Drafts and Connect 4.
If we know we'll have a rainy day at the caravan then we'll also pack our Nintendo Switch and the adaptors needed to plug it into the TV so we can play games together. Mario Kart and Just Dance are firm favourites in our family.
If we're planning a family movie night then we'll also take my laptop (and the cables needed to plug it into the TV). I'll download a few films from Sky Go or Netflix before we leave home so we can watch them when we arrive without the need for WiFi.
Most caravan sites will include WiFi but it's not always reliable, especially during busy times when everyone is trying to use it.
I'll always pack a book or two and you can't forget a pack of playing cards!
A book
Playing cards
Board games
Laptop with films downloaded
Gaming console
Leads and adaptors to plug laptop or console into the TV
Sale
Monopoly Game, Family Board Game for 2 to 6 Players, Monopoly Board Game for Kids Ages 8 and Up,...
FAST-DEALING PROPERTY TRADING GAME: It's a Family Game Night staple Players buy, sell, dream and scheme their way to riches with the Monopoly board game
COMMUNITY CHEST CARDS: Fans voted for cards they'd like to see, and the votes are in This edition includes 16 winning cards, each reflecting some great things about being part of a community
PLAYERS BUY, SELL AND TRADE TO WIN: Players buy out neighborhoods, sell properties, charge rent, and grow an empire in the Monopoly Game for adults and kids age 8 and up
What beach gear do you pack for a caravan holiday?
We have so much beach stuff! Honestly, it feels like we're moving house each and every time we go to the beach.
Microfibre beach towels – these fold up small so they're not too bulky to carry
Beach chairs for the adults
Changing robes if you plan to swim (I have a Red changing robe and I love it)
Wetsuits – especially for the kids
Cool box or a cooler backpack for drinks and snacks
Small portable BBQ
Umbrella
Beach tent
Buckets and spades
Cricket set
Football
Tennis ball for the dog
Bats and ball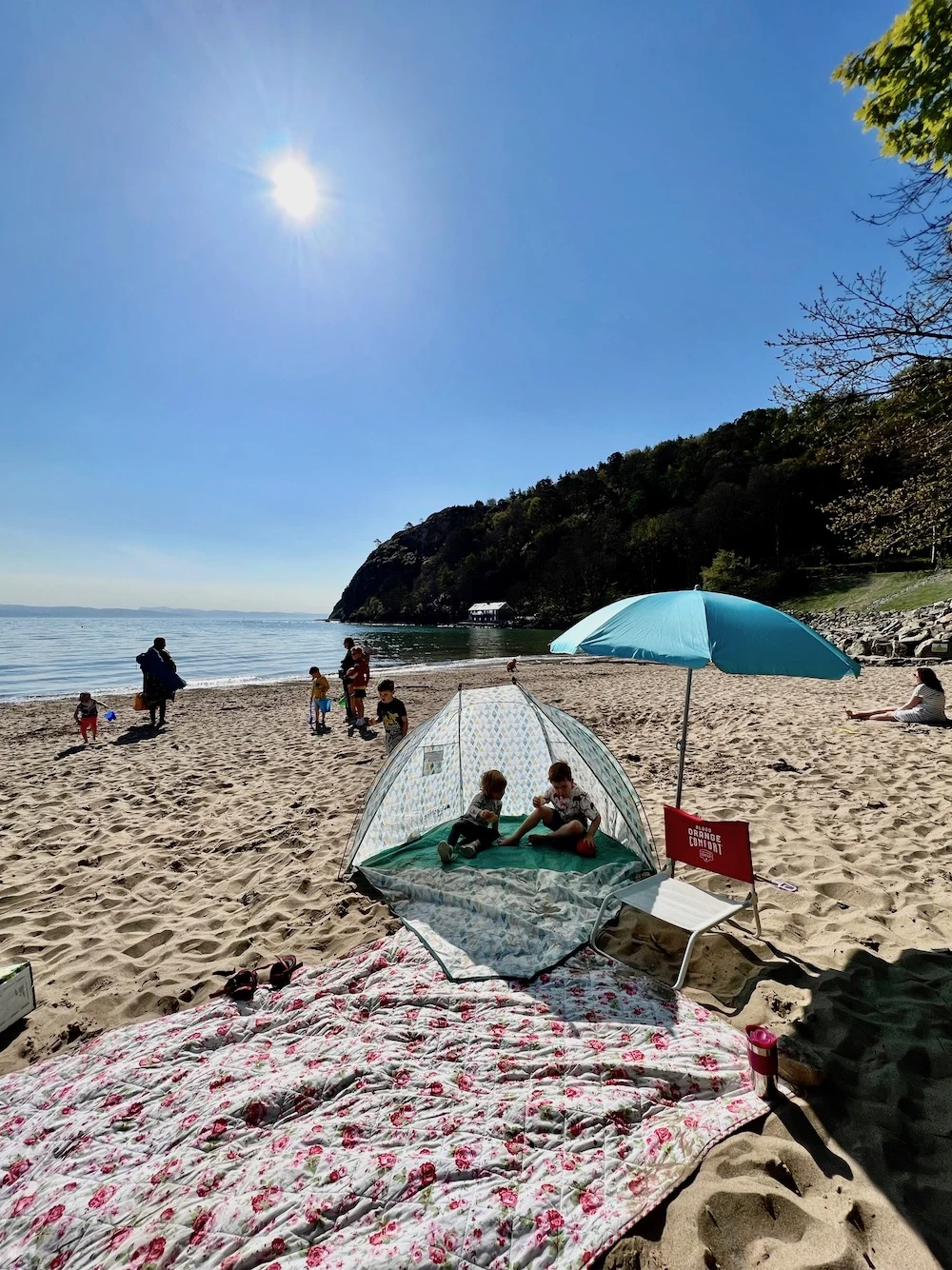 What toiletries do you pack for a caravan holiday?
Our caravan holidays are usually very casual so we don't need too much in the way of toiletries. I rarely wear makeup and none of us do our hair at the caravan.
I'll just take:
Shampoo
Conditioner
Toothbrushes and toothpaste
Soap for the shower
Face wash
Moisturiser
Sun cream
Plasters
Painkillers
Toilet roll (they'll often only provide a couple of rolls in rented caravans)
What to pack for a caravan holiday for your dog
If your dog is coming along on your caravan holiday then there are a few extra things you'll need.
Dog towels
Dog blanket (especially if your dog goes on the sofa!)
Dog brush
Poo bags
Bowls
Food
Treats
Dog bed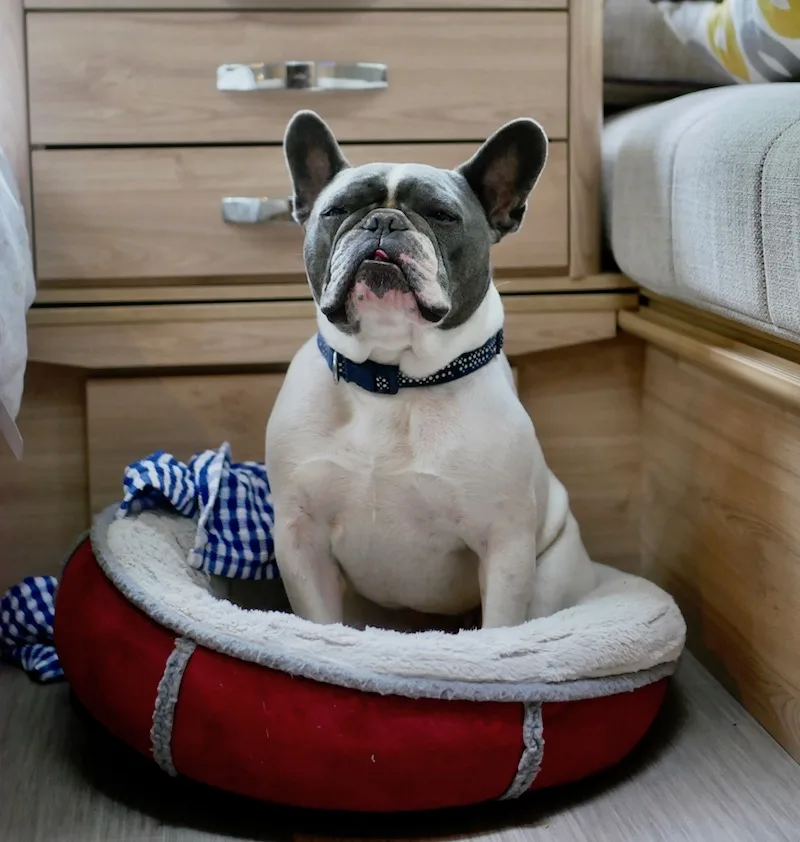 Do you need to take towels and bedding on a caravan holiday?
You'll need to check with whoever you're renting your caravan from as they don't always provide towels and bedding.
If you're holidaying with young children then sometimes it's worth taking a waterproof sheet, just in case!
And if you're going to be borrowing a cot for a baby then cot bedding often isn't provided.
If you need a travel cot then you can almost always borrow one.
If you need to take your own towels but things are getting bulky and you don't have much space then I highly recommend getting some extra large mircofibre towels. We have a set from Dock and Bay and they're great.
Do you take your food with you for a caravan holiday?
For me it really depends. If I'm organised enough and we have space in the car then I do like to take all of our own food with us so I don't need to spend an hour or two of our holiday doing a big food shop!
If you're not very organised when it comes to food then a really good option is to take a Hello Fresh delivery (or some kind of other recipe box). These boxes come with recipes and all the ingredients you need to make specific meals.
This can be a great idea when you're in a caravan as you won't have all of your normal spices and ingredients, so you can make nice homemade meals without having to pack your entire pantry!