Are you planning a holiday with friends and feeling completely overwhelmed?
You're thinking about budgets, schedules, dates, flights, trains, accommodation, activities, meals, snacks, taxis, buses, everyday logistics, packing, clothing, luggage, currency, mobile data plans and passports. And that's just the things you need to deal with while you're away.
What about work and your house and your dog and that house plant you've been struggling to keep alive. What's going to happen to all of those while you're away!
And this isn't just for yourself, it's for a whole group of people, each with their own needs and wants and expectations and budget.
Wow, it's a lot to think about when planning a group holiday isn't it.
But don't worry. I'm here today to help you plan a holiday with friends and simplify the whole process with my expert tips and travel hacks.
I've been travelling frequently since 2009 on extended backpacking trips, long holidays, short holidays, family trips, solo trips, holidays with friends, trips with strangers. Every kind of trip you could imagine! So I've got a whole heap of ideas to help you plan a group trip with success!
How to plan a holiday with friends: It starts with you
You'll often find that all of your friends would love to go on a group trip, it's just that no one wants to be the organiser.
So if you want your group holiday to happen then you need to take charge and organise this!
But don't worry, it's not nearly as scary or stressful as you think it's going to be.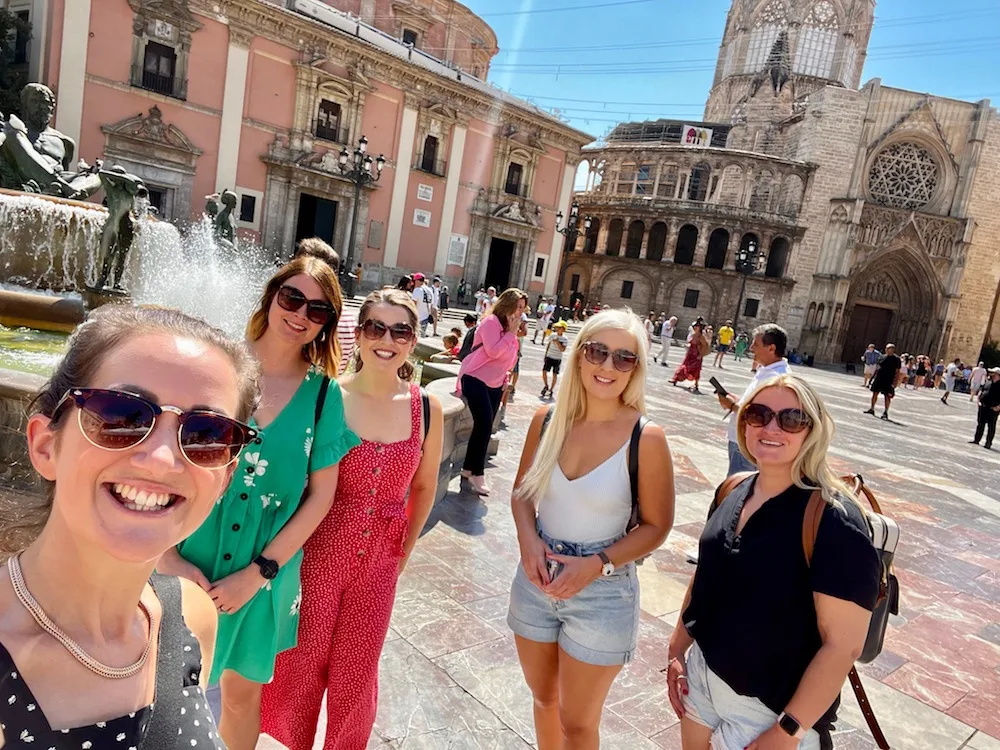 Every group holiday needs someone to be in charge (or split the responsibilities)
I'm a firm believer that someone always needs to be in charge when you're on holiday. It's so much easier if someone just takes the lead.
But if no one wants to be in charge then you each need to take responsibility for different areas.
Maybe one person plans the Saturday while someone else plans the Sunday. Maybe one person finds flights, one finds accommodation, one finds activities and one finds restaurants.
Plan a group trip: How to find a date
The first hurdle you have to get over when planning a group trip is finding a date that works for everyone! This is often the hardest part because it's virtually impossible to find a few days everyone in your group can do.
The easiest way to find a date for a group trip is to use an app like Handy Polls.
This allows you to create a poll with potential dates and everyone selects the date that works best for them. You can then share it via Whatsapp or wherever you have your group chat. It's so easy and you can use this for all the polls I'm mentioning throughout this post.
This is the easiest and fairest way to go with the majority and pick a date for your group trip.
Without an app like this you can go round in circles for weeks as you try to find a date that works for everyone.
Spoiler alert: You probably won't be able to find a date that works for everyone so someone is going to miss out. It's sad but it's true. If you wait for everyone then your group trip will never happen. The good news is that if you're the one organising a group trip then you can make sure it happens on a date that works for you!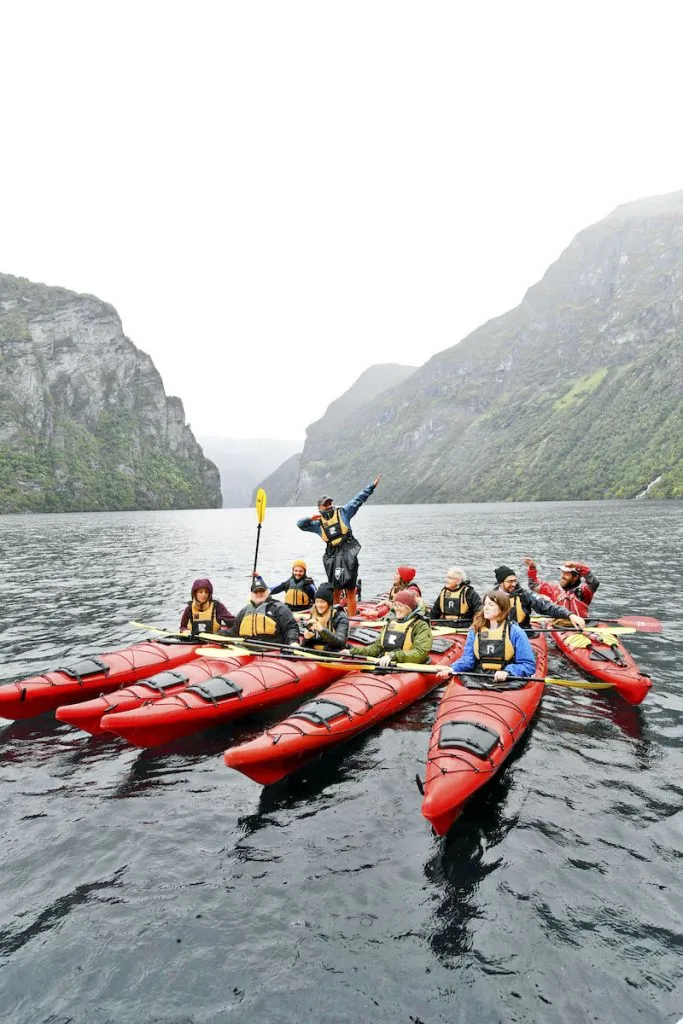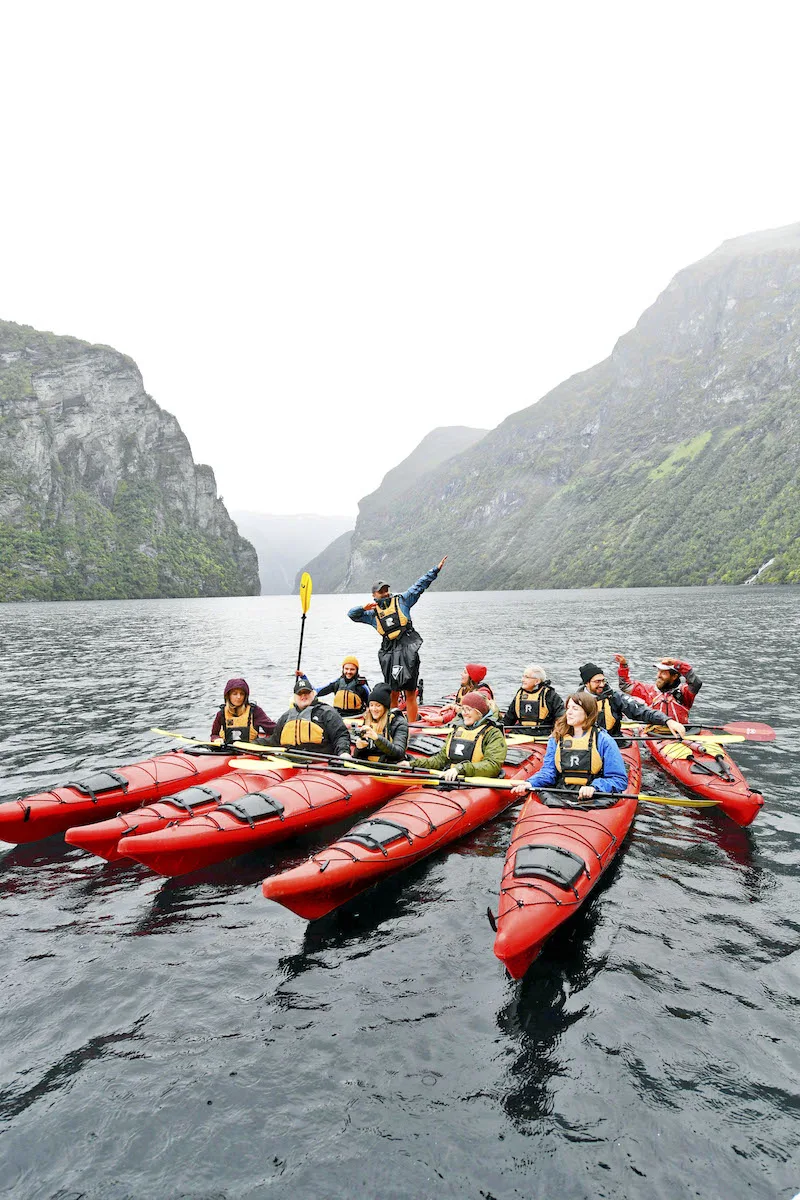 Agree on a budget
The next step is to agree on a budget for your big expenses. This will usually just be flights and accommodation and maybe 1-2 activities or tickets.
You'll later need to agree on another budget for all your expenses when you get to your accommodation.
It might be easier to do another poll (hello Handy Polls!) for this so people can select their preferred budget anonymously and without feeling like they're being judged. You might feel like you know your friends' financial situations but we never really know how much disposable income anyone has do don't assume they can afford the same things you can.
You could create two polls, one for 'immediate flights and accommodation cost' and one for 'overall cost'. Then have four options such as:
Under £200
Under £250
Under £300
Under £400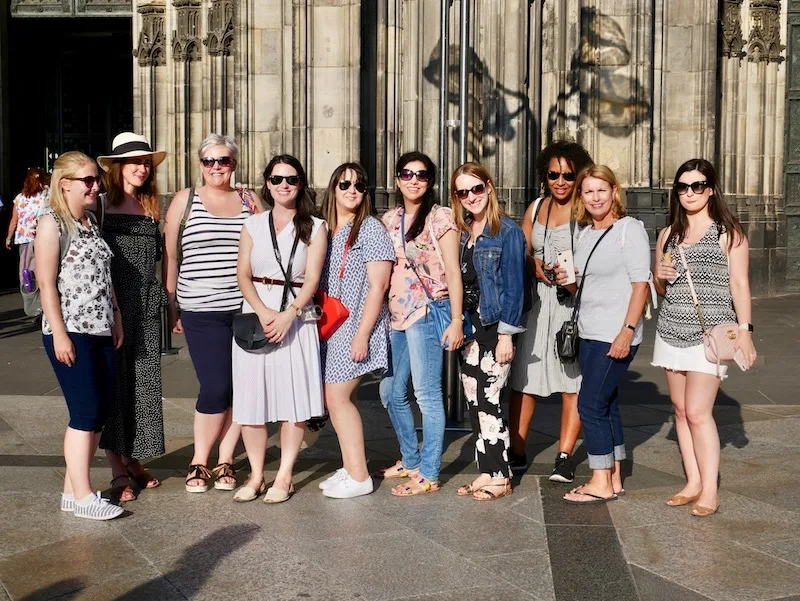 How to share your money during a group trip
Set up a Tricount
There are two ways to keep tabs on your shared expenses when you're planning a holiday with friends. One is to create a kitty and the other is to use Tricount.
I find Tricount is the easiest. Tricount is an app that allows you to split expenses between a group. You input every expense you've paid for and it splits it between the group. It's easiest to try and take it in turns paying for things and then it will tot up if anyone has paid more or less.
It's an easy way to keep tabs on spending and ensures you don't have any petty arguments or awkward conversations around 'you owe me a tenner but I owe her a fiver but then I owe him fifty…'
Everyone needs to be responsible for adding their expenses into the app to ensure they get paid what they're owed.
Create a kitty
If you don't want to use Tricount then I recommend creating a good old fashioned kitty!
No one wants to be the person who pays for everything and then has to chase the group to pay them back. There's always one person who takes weeks to make the transfer!
The easiest way to overcome this when planning a group trip is to create a kitty before you've even spent any money.
You could do this the old fashioned way and just ask your group for a set amount and keep tabs on it. Maybe you have a current account you barely use and could clear it out and start again for this trip? Or maybe you're just organised.
I like to do this using my Monzo card.
I have a normal HSBC current account for while I'm at home but while I'm travelling I use Monzo.
If you don't have a Monzo account, I highly recommend signing up. It literally takes about 10 minutes to apply and your Monzo card arrives in the post 2-3 days later. It's quick and easy to set up the app and if everyone in your group has a Monzo account then you can easily split bills between you.
If you'd like to sign up to Monzo then you'll get £5 when you make your first card payment if you sign up via this link.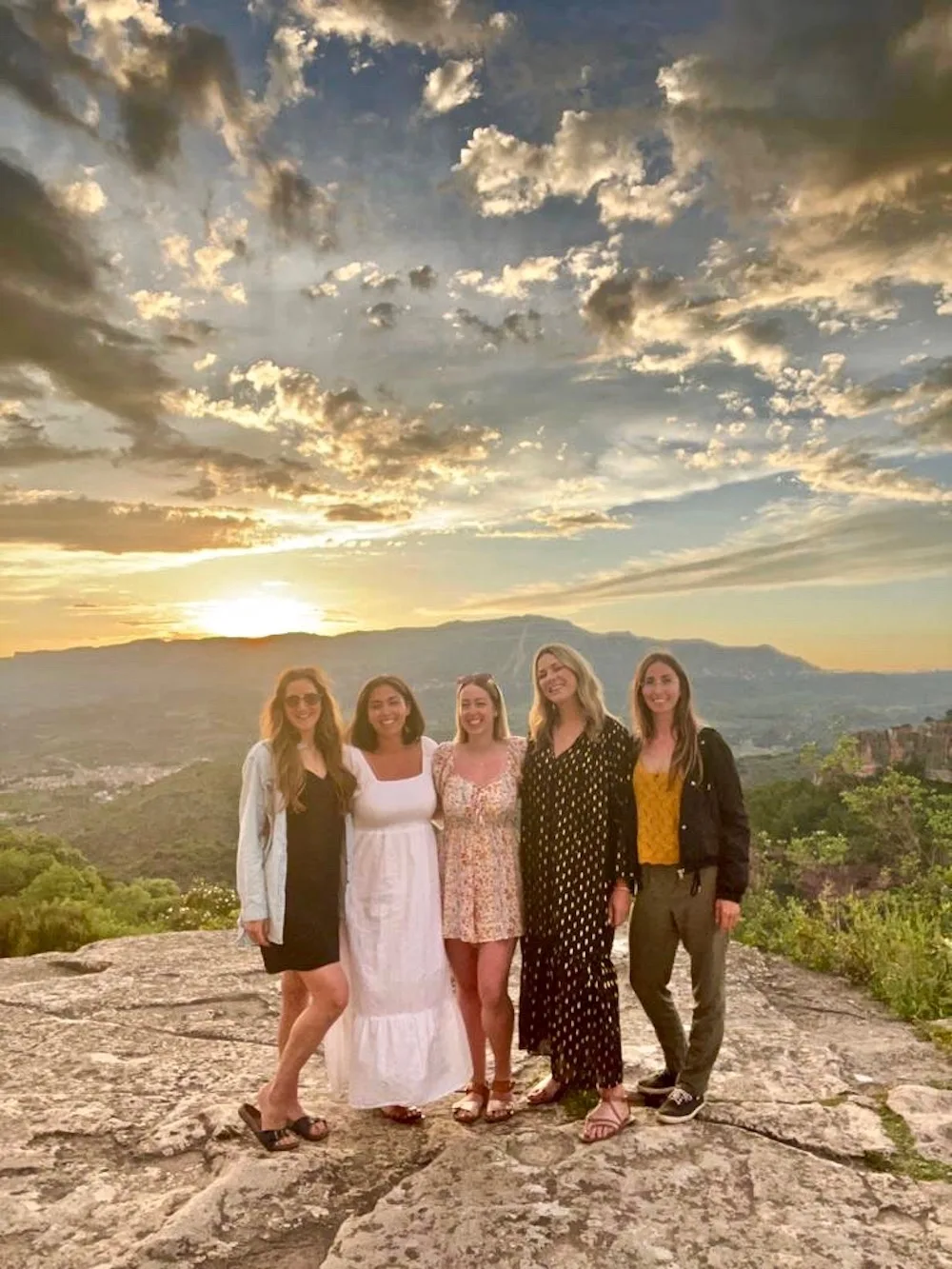 Decide on a holiday destination
Picking a holiday destination is never easy, but once you've got your date and your budget, your destination options are going to be whittled down significantly.
For some group trips the destination is the priority but for many it's actually more about being together and just enjoying this time together.
If you've got a small budget then you're going to need to stay closer to home or pick somewhere with cheap flights. Don't forget that cheap flights don't necessarily mean it'll be cheap when you arrive!
Give your group 3-4 options and create another poll to vote on the favourite.
Some of my favourite places for a holiday with friends are:
Valencia – for an affordable city break
Ibiza – for a blow the budget clubbing break
Ibiza – for beautiful beaches
Morocco – for something different and more affordable
Iceland – for an adventure
Krakow – for a festive holiday with friends
Camping in North Wales – for budget fun
Glasgow – for an unexpected foodie city break in the UK
Accommodation for a group trip
The cheapest and easiest option for accommodation for a group trip is almost always to book a villa, house or apartment to rent together. I often find them through Airbnb.
Give your group 2-3 options and create a poll to choose the one they like the best.
I rarely stay in a hotel when on holiday with friends as it's just not cost effective unless you all squish into one room together. If you're happy to do this then a hotel can be fine (usually a maximum of 4 people per room) but if you'd rather have more space then an apartment is better.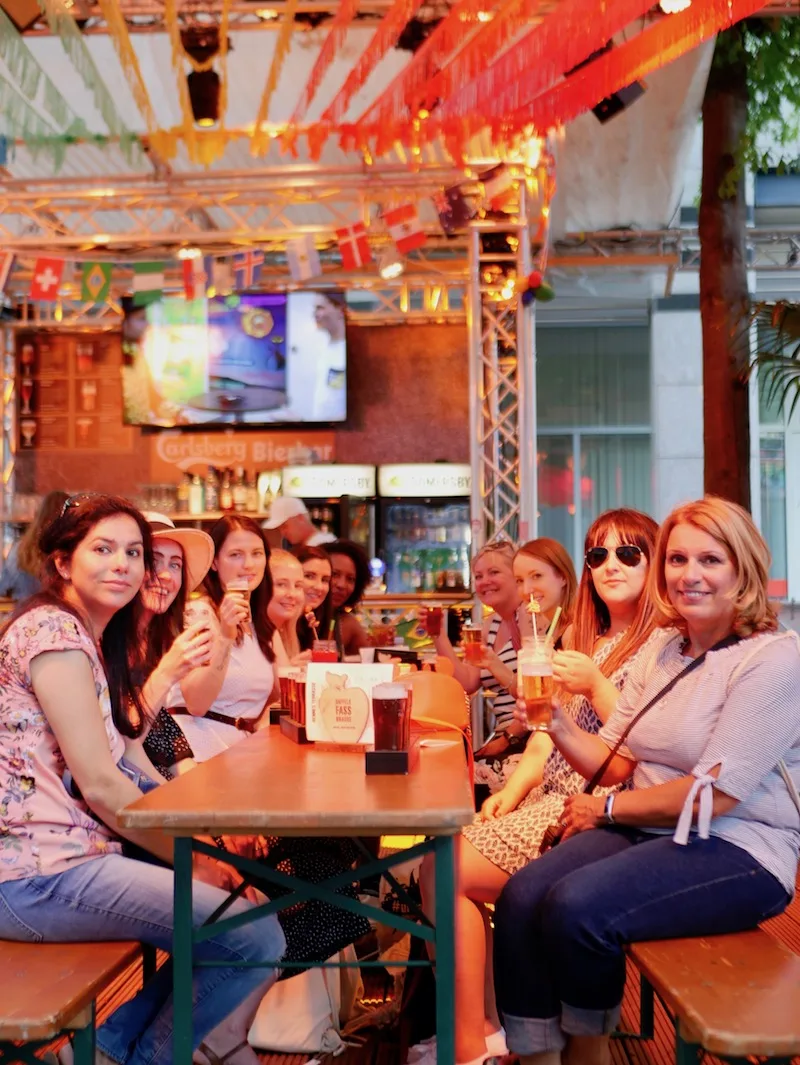 Planning your itinerary for a holiday with friends
This goes against almost all the travel tips I usually give but I actually find it easiest to plan every little detail when it comes to holidays with friends.
It stops those endless conversations of 'what do you wanna do? I don't mind, what do you wanna do?' It also makes it easier to choose restaurants, especially if you're travelling in a large group and it's much easier to have pre-booked tables to ensure you can all get in.
You don't need to plan every single meal and drink, but just to roughly know you're going to head to the beach at lunchtime and have lunch at the beach can make all the difference.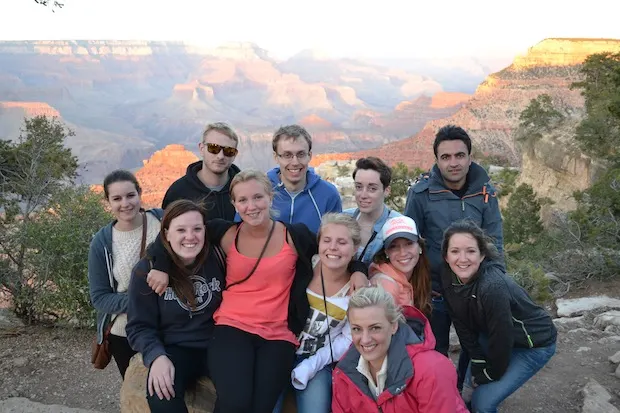 The easiest way to plan and book activities
If you're going to be doing activities during your holiday with friends then I highly recommend booking activities and tours in advance.
It means a big chunk of your expenses are paid for in advance and it's going to give your day some structure and someone else will be in charge of your group for a while.
I like to use Get Your Guide for activities and tours. Just enter your destination into the homepage and you'll see all the options available. Book something like a sunset boat trip, a paddle boarding lesson or a food tour to make your holiday that little bit more memorable!
Use blogger's itineraries
There's a reason we bloggers create itineraries and that's to make your holiday as simple as possible. We've done all the planning and research and made all the mistakes so you can just take that itinerary and follow it step by step.
Just Google 'itinerary for x days in xxxx' and you'll be sure to have loads of options for ideas and inspiration.
What if no one wants to organise your holiday with friends!?
OK, if no one in your group wants to take charge of your holiday with friends then I have a great idea… use WowTrip.
WowTrip is a service that will organise a surprise trip to an unknown destination. All you need to do is give them your dates and your departure airport and they'll do the rest. You don't know where you're going until just before you leave and WowTrip will then give you some ideas for things to do when you arrive.
It's an exciting and stress-free way to organise a holiday with friends (without one friend having to be in charge!)
I've taken two WowTrips and you can read my WowTrip review here.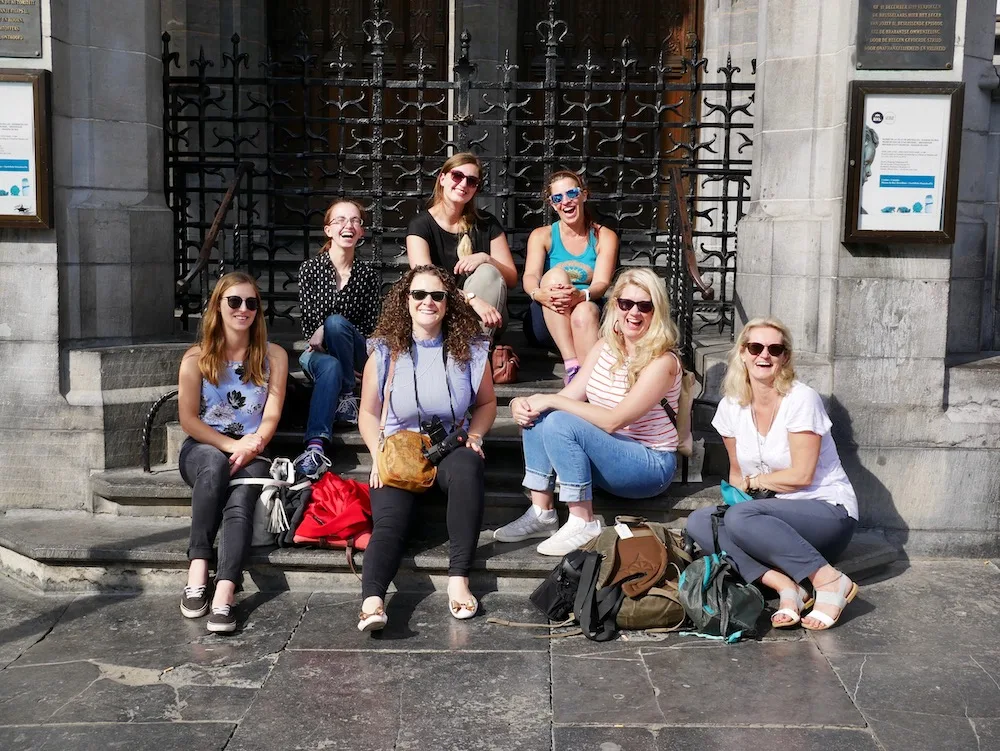 Book a group tour
Another very easy way to book a friends' trip is to book a group tour. This is a good option if you're going to a new destination, it's more of an 'adventure holiday' or you feel a bit nervous about it.
Intrepid Travel, gap360 and Contiki are popular group tours for younger travellers and The Adventure People are good for older groups.
I've done group tours in Morocco and India and I loved them.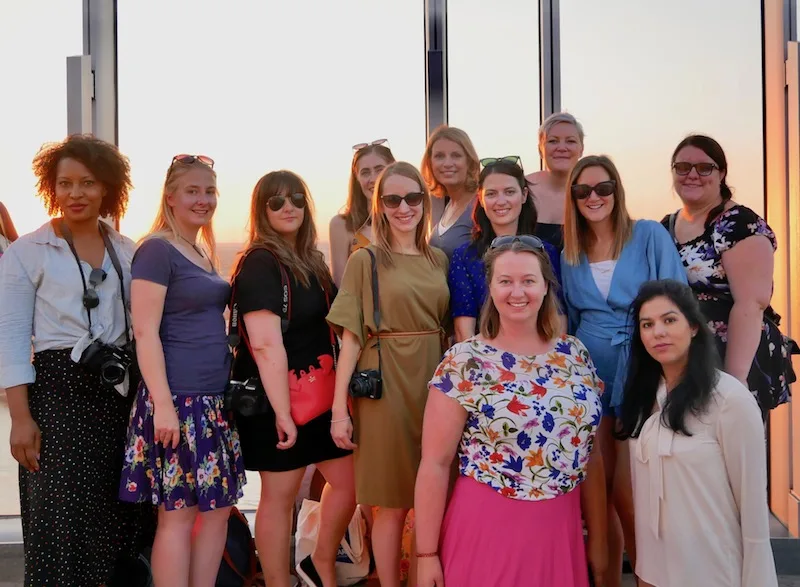 To summarise my tips to plan a holiday with friends
You need to be in charge (or someone does!)
Use Handy Polls to agree on dates, destinations, accommodation and budget
Use Tricount to split payments
Create an itinerary for a smoother trip
Follow an online itinerary to make it even easier
Book restaurants for bigger groups
Book tours and activities
Use a tour company or WowTrip (surprise holidays to an unknown destination) if no one wants to be in charge