You've booked your flights and now you're wondering what you can actually do in Barcelona. Well step this way, as we share our Barcelona guide. Having visited a few times, including just last month, it includes some of our favourite tourist spots, as well as some lesser known favourite finds.
A word of warning though – if you haven't booked your flights, you'll probably be reaching for your card by the end of this post!
Our Fave Things to Do and See in Barcelona
The Neighbourhoods (Barrios)
Barcelona is split into distinguishable areas, known as Barrios, and really has something for everyone. These are the ones that I think you should visit:
Barri Gotic – known as the Gothic Quarter or The Old City (and my favourite!). Think cobbles, limestone coloured buildings and cute independent boutiques and cafes.
We've got a full guide here – A local's guide to the Gothic Quarter Barcelona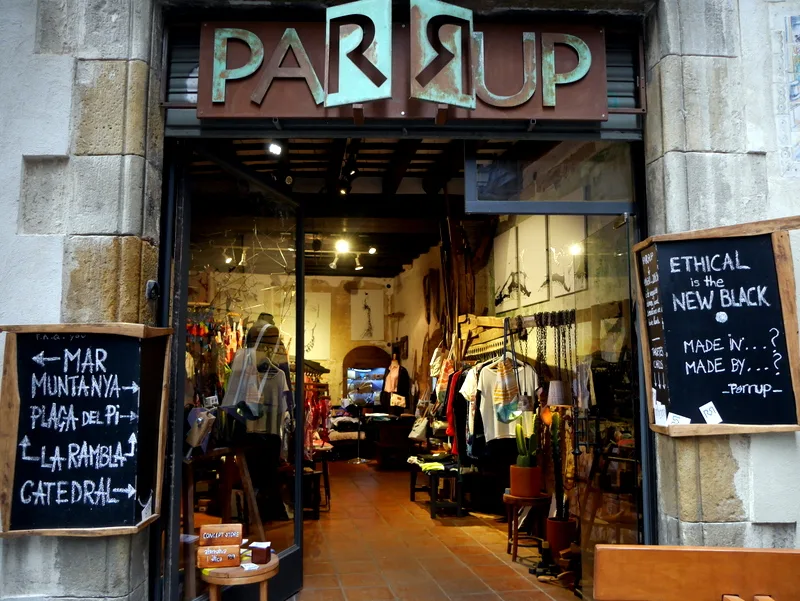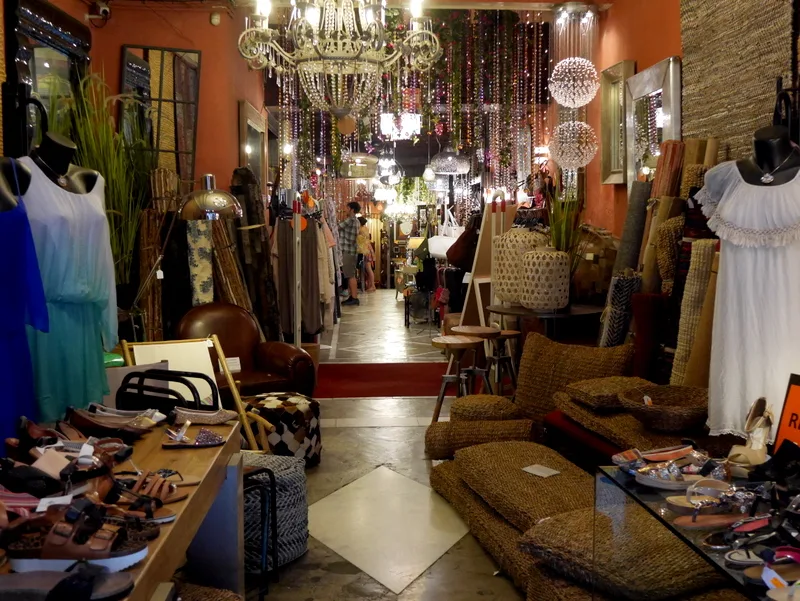 Gracia – Fashionable and classy
Barceloneta – home to the beach
L'Exiample – You'll find a lot of Gaudi's work here (La Sagrada Familia – you MUST visit*, Casa Mila etc), as well as shops and restaurants
El Born – Beautiful buildings and good for a night out
Las Ramblas – Touristy and busy, but home to the famous food market, Mercado de La Boqueria (definitely pay it a visit)
El Raval – lively, diverse and full of character. It was once known as an area that tourists should avoid, but I recently spent a bit of time there and it seemed safe – an up and coming kinda place.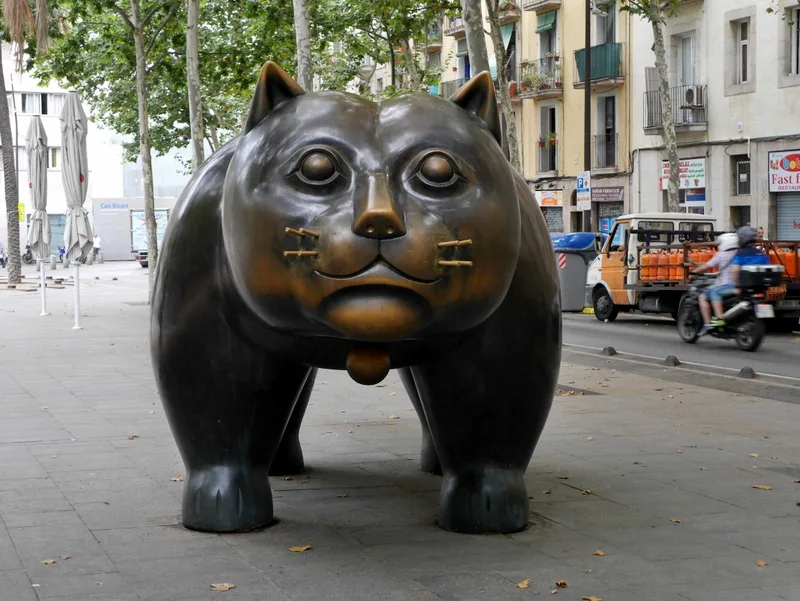 Montjuïc – too many reasons to visit – see next section!
Travel Hack Tips: *Book your tickets for La Sagrada Familia online in advance to save joining the mahussive queue. Also, if you want to get a flavour of each area then a bike tour is an awesome way to do that. I'd definitely recommend Bamboo Bike Tours or check out Steel Donkey Bike Tours too. If you've got the budget I also love e-bike tours as a super relaxing way to see a city!
Montjuïc
I know I'm biased as this is where I got engaged, but you simply have to venture up to Montjuïc. It's a massive hill with a castle (Castell de Montjuïc) at the top. You now have to pay to go into the castle, but you get some nice shots from the outside. If you're on a budget, don't worry, there's plenty to see elsewhere on the hill.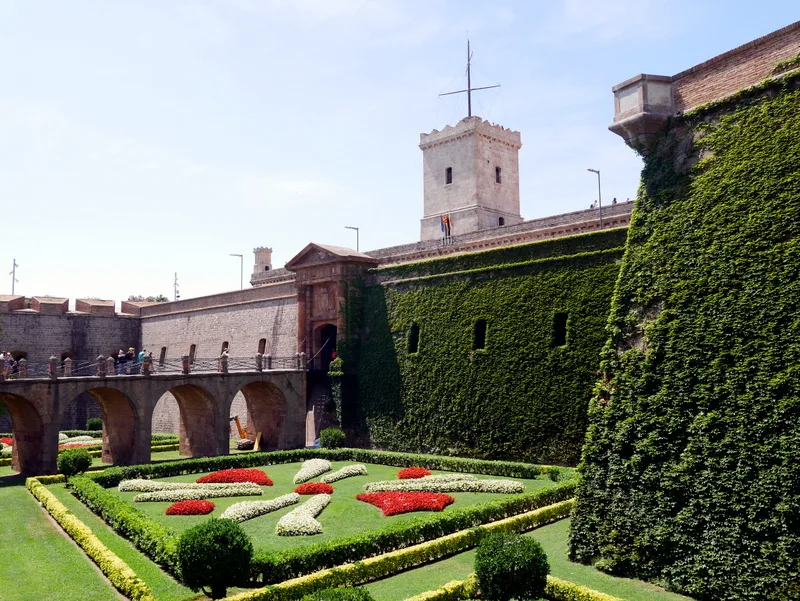 A maze of pathways lead down, so you can either spontaneously pick a direction at each fork or pick out a route on a map.
You'll find manicured gardens, fountains to dip your feet in (a life saver if, like me, you're pregnant!), views of the seafront and city, museums, Poble Espanyol (a Spanish village) and the 1992 Olympic Games site. Told you there's a lot! This handy list details more info on each of them. I'd recommend at least a good few hours to enjoy this area.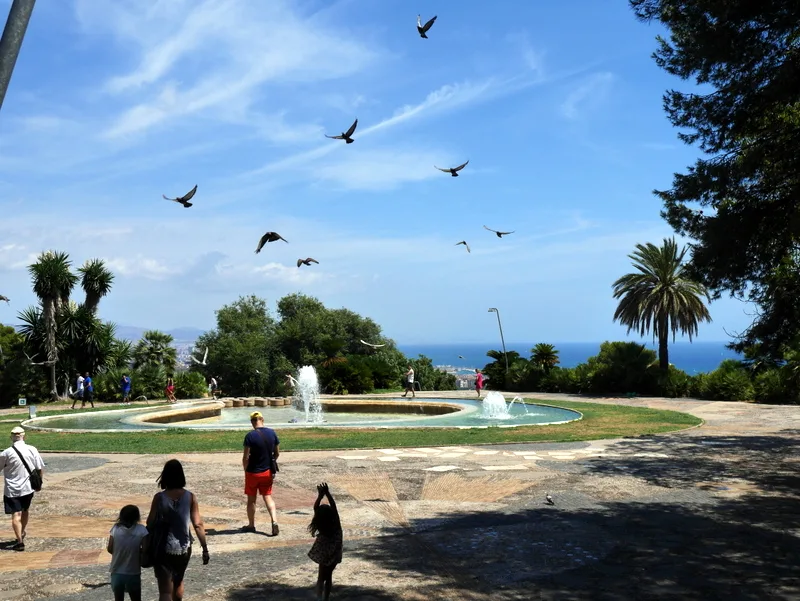 Aim to end up at Museu Nacional d'Art de Catalunya. It's a huge art museum, but I like just looking at the outside of the building. It's so grand and people always sit on the steps and walls, so it's a good spot for people watching. It's also an ideal place to watch the sunset. Afterwards you can follow the steps down to the Magic Fountain (think water acrobatics, music and over 50 shades). It's a bit gimmicky, but worth a peep.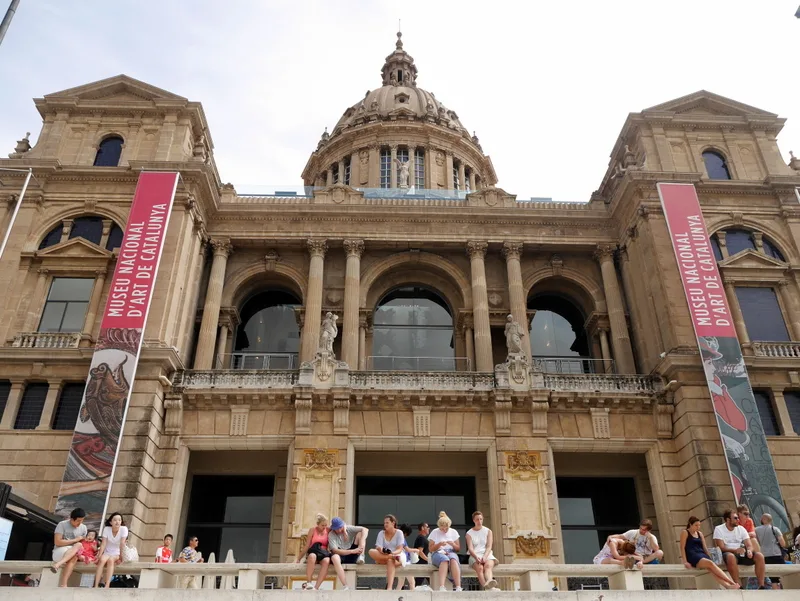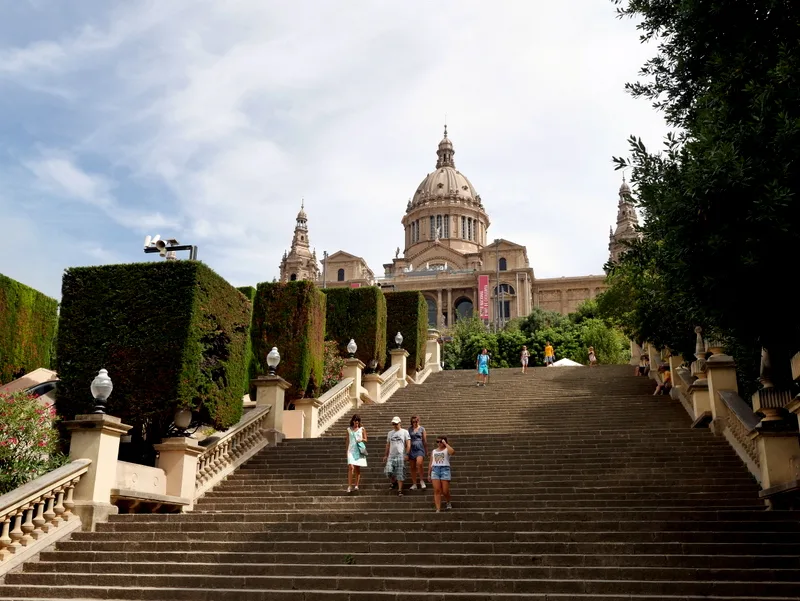 Travel Hack Tips: Take lots of water and snacks, or a picnic if you can. There isn't much on offer and the stuff that is there is pricey and not the most appetising. Oh, and fellow pregnant ladies, make the most of any public loos – there aren't many, so go if you see one!
How to get here: Walk or catch the metro to Paral-lel, then hop on the funicular for five minutes or so, before changing over to the cable car. The metro and funicular are included in your metro ticket, but the cable-car will cost you about seven Euros. It's worth it though, firstly because you'd be knackered if you walked up the hill and secondly, the views are pretty incredible.
This popular spot is one of Gaudi's creations. It was supposed to be an amusement park for the rich, but it didn't really work out. It was opened to the public and people have been flocking to visit ever since.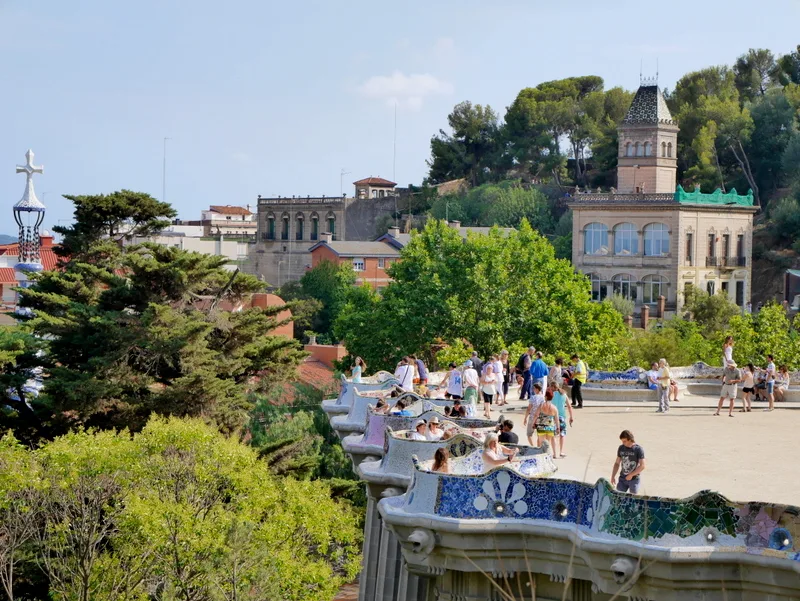 You'll need a few hours here because the site is massive. Similarly to Montjuic, a maze of pathways lead you around the park so go whichever way takes your fancy. You can see Gaudi's work, but you'll need to pay (and queue) if you want to see it up close and personal.
Even if you don't want to see Gaudi's work, go here for amazing views of the city and to listen to local performers.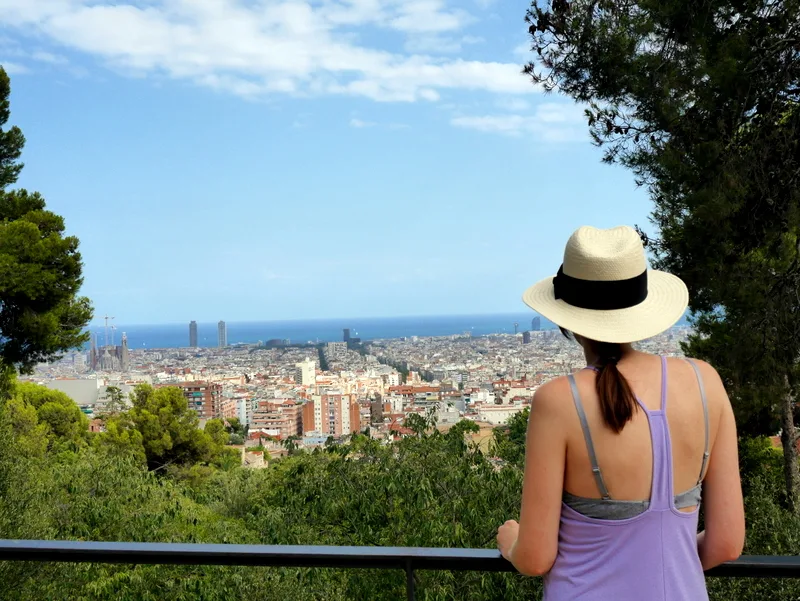 Travel Hack Tips: Bring your own snacks and lots of water. Wear comfy shoes and ideally a hat, as the shady spots get busy.
How to get here: Walk or catch the metro to Lesseps or Vallcarca, then walk and/or hop on the escalator for fifteen minutes or so. FYI, the hill up to the park is super steep!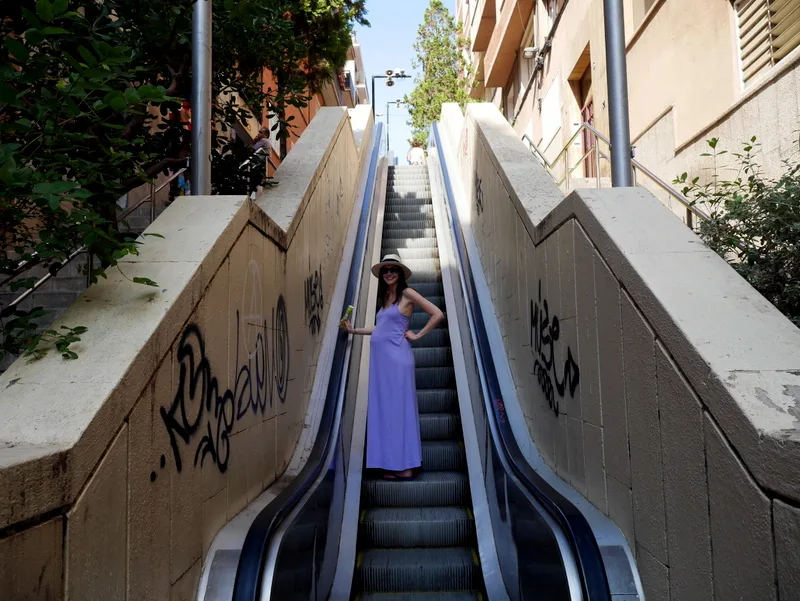 Our Fave Places to Dine
You'll find restaurants for all budgets in Barcelona, but these are my faves;
La Font Del Gat – located at Montjuïc and a bit of a mission to find, but it feels like a secret hideaway. The food is good (especially the patatas bravas) and the tables are set among orange trees.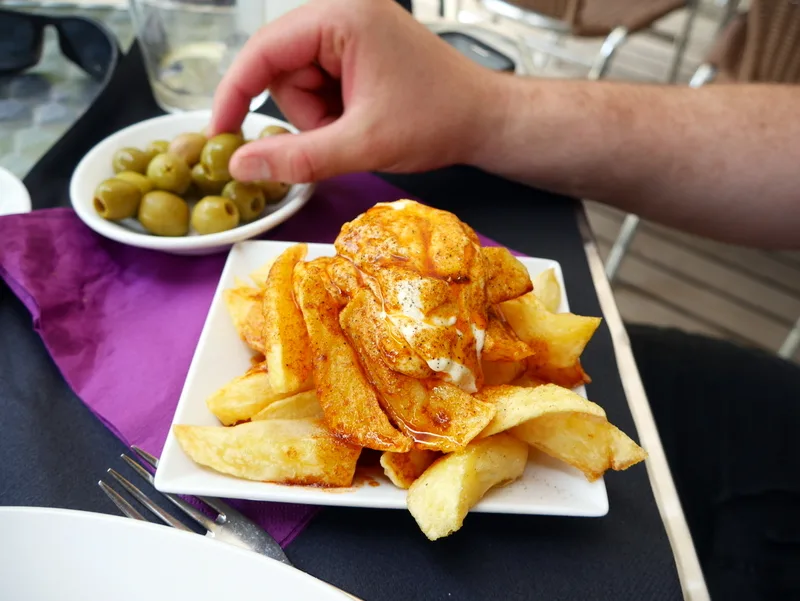 La Mon Roe – located in El Raval and one of my faves. It's a hipster spot, where the staff wear dungarees and the food is deliciously satisfying. Think classics like burgers and nachos, as well as hearty salads and more.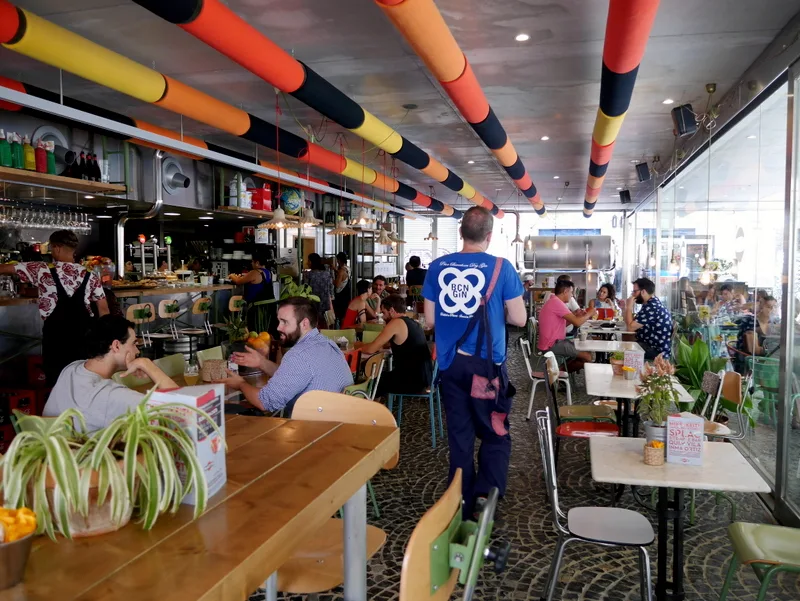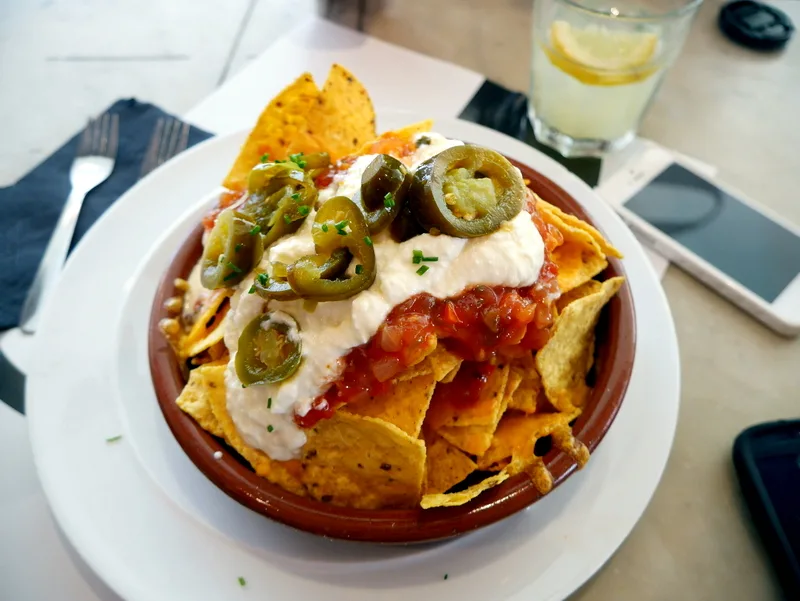 Atu Bola – located in El Raval and centred around, erm, balls. It's gourmet street food, served in a cute cafe. Great veggie options and really affordable.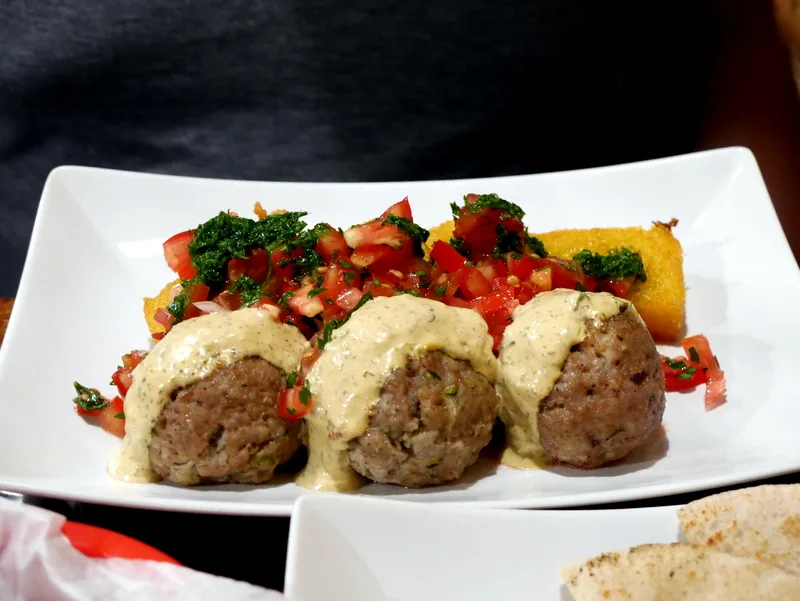 360° – located in El Raval at Barceló Raval (hotel). It's a rooftop bar (need I say more?!) that serves delicious tapas and incredible views of the city.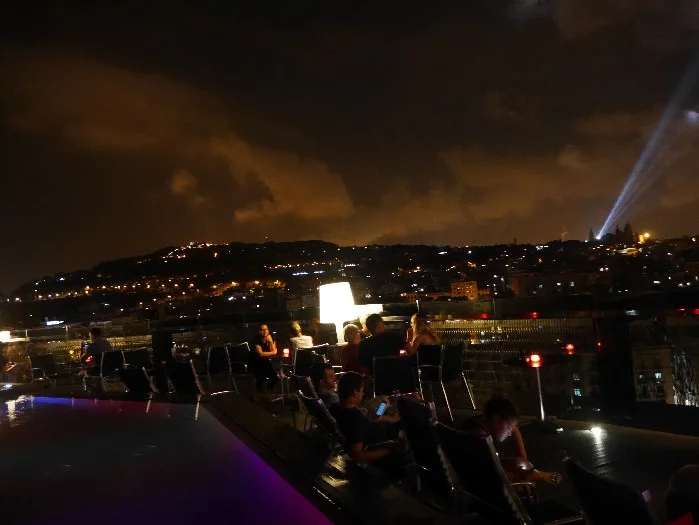 Where to Stay
If unique, stylish stays and rooftop bars are your thing (and why wouldn't they be?!) head to Barceló Raval (click the link for the full write-up and pics).
The Broke Backpacker has a great guide to hostels in Barcelona with 31 of the best so check that out if you're on a budget!
There is so much more I could say about this city, but these pointers are my top ones.
If you'd like to combine your Spanish city break with a more relaxing beach destination, check out my guide to things to do in Salou.
So, over to you, do you have any recommendations? Is Barcelona somewhere you'd like to visit?
Pin this for later!