If you've been following along on Instagram you will have seen that I've just returned from an incredible 3-day trip to Iceland.
Actually, 'incredible' doesn't do it justice. It was an unforgettable, once in a lifetime, 'tell-it-to-the-grandchildren-in-50-years-time' kind of incredible.
I was away for a long weekend and it was actually only 36 hours spent exploring Iceland, but what an amazing (almost) 3 days in Iceland it was.
I really wanted to share this Iceland itinerary to prove that you can have the most incredible, adventurous, amazing weekend away. You don't need to take a week off work or jet off to the other side of the world to have some 'adventurous expedition'. No, it can all be done just a short flight from home and you won't need to take much more than half a day off from work!
I was travelling with Icelandair to celebrate their new My Stopover service. Transatlantic passengers travelling with Icelandair can have a free stopover in Iceland for up to seven days. Seven days in Iceland would be a dream come true but most people are only going to stick around for an extra day or two. So I was here to experience the stopover package, a tailor made package that allows you to see and do as much as possible.
So whether you're taking a quick stopover or you're just planning a quick 2-3 days in Iceland, this itinerary is the best.
Day 1 in Iceland
I arrived on Friday evening and was lucky enough to be greeted by fresh, blue skies and Icelandic smiles. Blue skies and dazzling sunshine is somewhat of an anomaly in Iceland, so that's why there were so many smiles!
There had been snow on the ground the last time I was in Iceland so it was lovely to see the country in the summer. I couldn't believe how green it was, it really did feel like a different place.
Where to stay in Iceland for a weekend break (night 1)
I checked in to Reykjavik Natura Hotel which is about half an hour from Reykjavik Airport and a 15 minute walk from Reykjavik centre. The hotel overlooks a domestic airport so I opened my curtains and watched the tiny planes and helicopters taking off and landing.
It isn't the most exciting hotel in the world but it was lovely and so conveniently located when you're short on time.
I had a couple of hours before dinner so I took a stroll into town and down to Harpa Concert Hall. This glass building is as stunning from the inside as it is from the outside and had me spellbound as I wandered around the corridors and looked out across the water.
I'd loved seeing Reykjavik in a completely different light to the last time I was here and even discovered some pretty parks and gardens.
If it's your first time in Reykjavik and you're short on time then I recommend taking the Reykjavik Walking Tour. The city is small so you can easily walk around it all but a guided walk with a knowledgeable local guide will ensure you see everything and learn more than you would alone. It saves any aimless wandering (which I do love when I've got lots of time) and means you'll see all the highlights.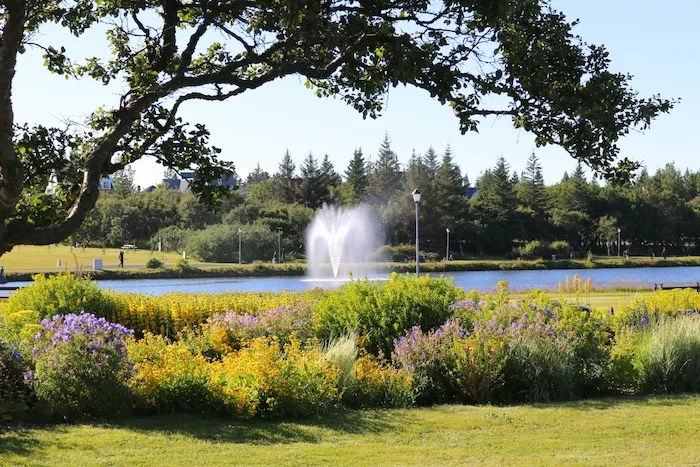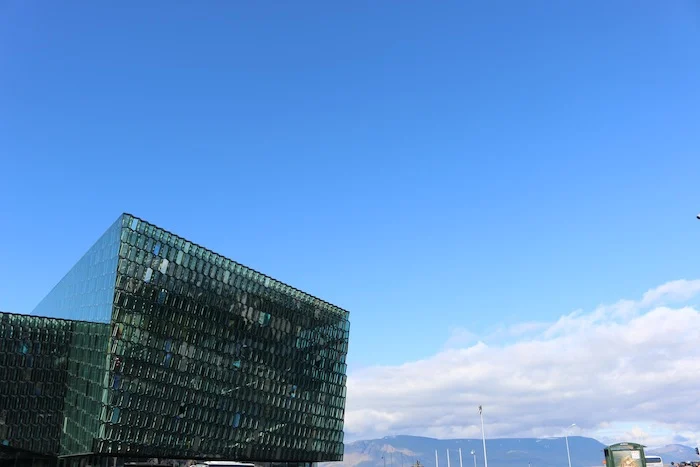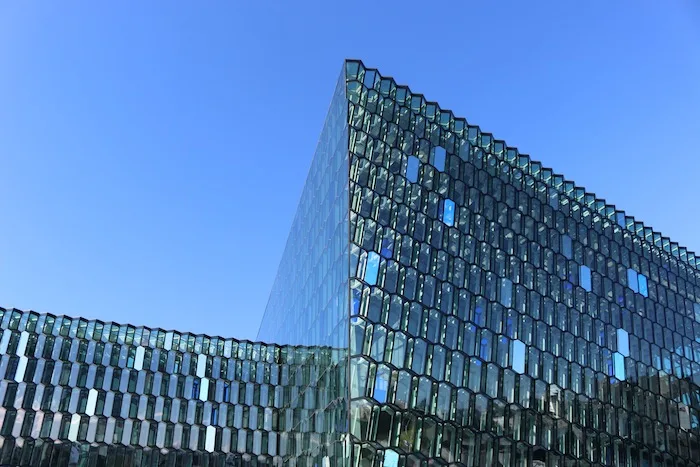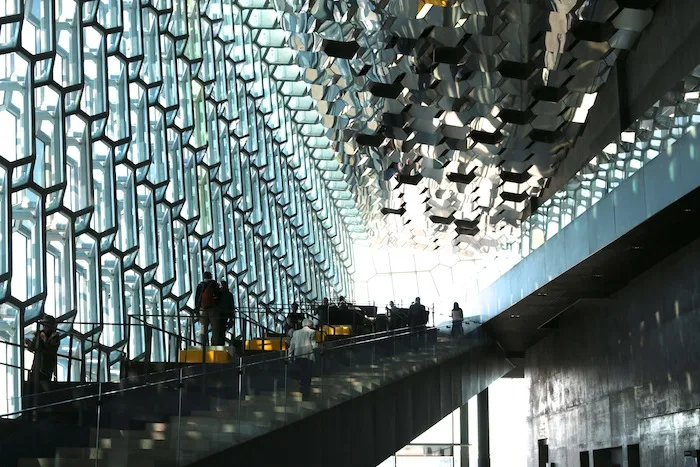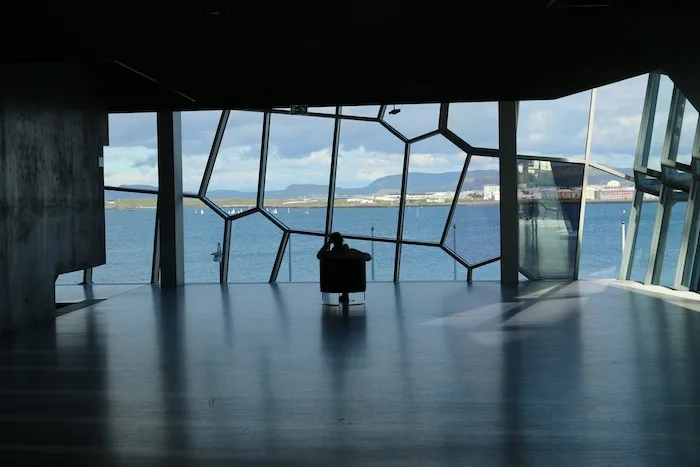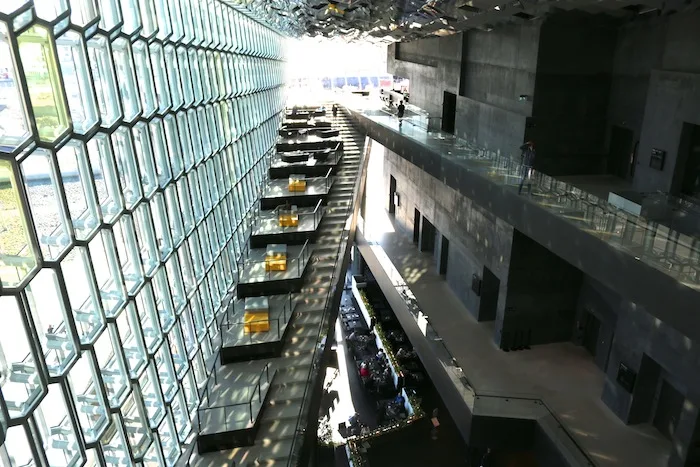 My guide for my two days in Iceland, Begga, met me at the hotel to run through all the activities we'd be doing the following day before she left me to have dinner at Icelandair's Satt Restaurant.
Update: I've had SO many people email and ask for Begga's contact details. You can email here at [email protected].
I began with seafood chowder which arrived in a way I'd never seen it served before. My chowder was bubbling and boiling in the pot and my seafood was raw on the side of my board. I hesitated for a moment, unsure what I was meant to do. There's nothing worse than looking like an idiot when you're eating on your own in a restaurant! I finally realised what I was meant to do and added my raw seafood to the soup to cook. A few moments later it was ready and absolutely delicious.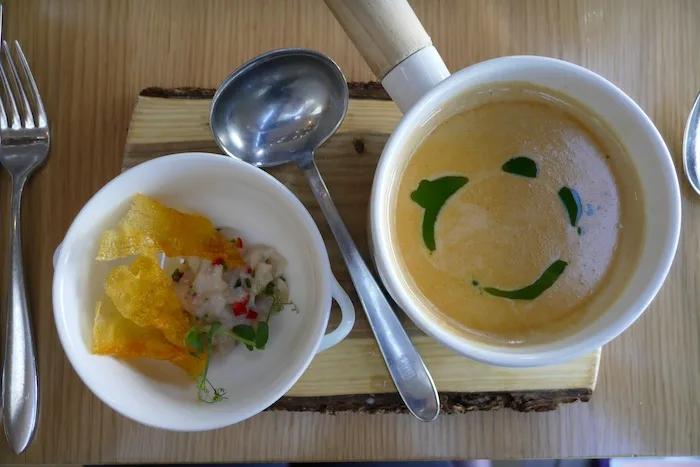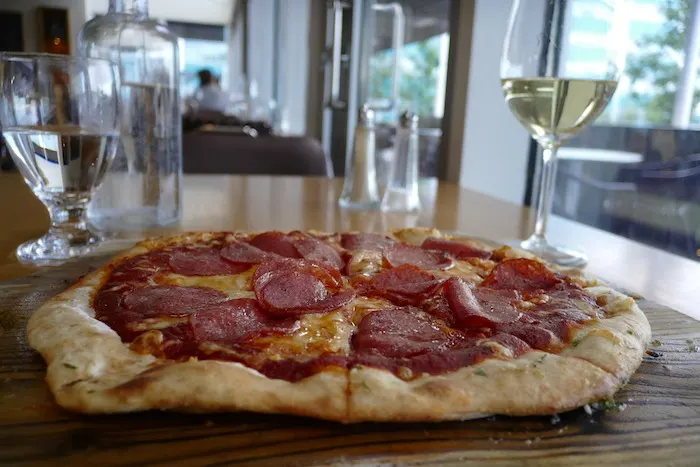 I woke up ridiculously early as it started to get light at around 4am! And, if I'm totally honest, it was because I was crazy excited about what was in store for the morning.
Geothermal helicopter tour!
The first stop was a helicopter tour that flew over volcanoes and stopped at bubbling hot springs. I've already blogged about it here My geothermal helicopter tour. so I'm not going to go on about how incredible it was – but it really was!
Here's a similar helicopter tour to the one I did with a landing, but this one stops on a mountain so you have an amazing view so this one sounds pretty incredible too.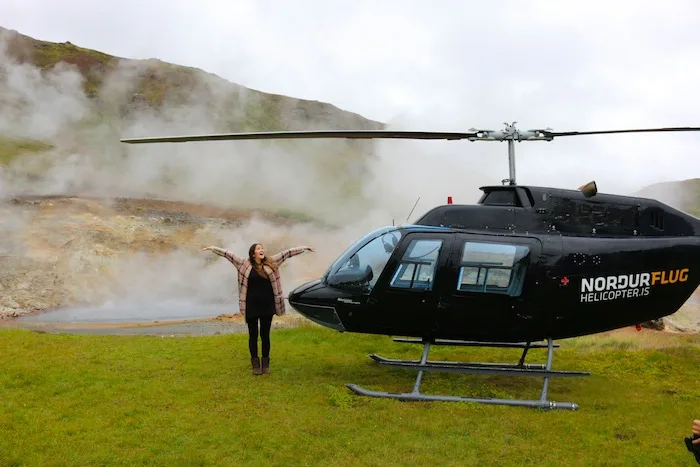 I was joined by a couple from Denmark during the trip and Begga was our gorgeous guide.
Waterfalls!
After the helicopter tour our road trip began and we made our way towards Gljúfrabúi Waterfall, otherwise known as 'Hidden Waterfall'. It's next to Seljalandfoss Waterfall, a much more popular waterfall as you can walk behind it.
Top tip: To find Hidden Waterfall, just walk to the left of Seljalandfoss for about five minutes. You'll come to a gap in the enormous rock that you can walk through. You're probably going to get your feet wet but, trust me, it's well worth it!
Another top tip: It's a good idea to bring waterproof boots and absolutely essential to have a waterproof jacket (and possibly pants too).
If you're planning to hire a car, check out this post: Road tripping in Iceland + Blue Car Rental Review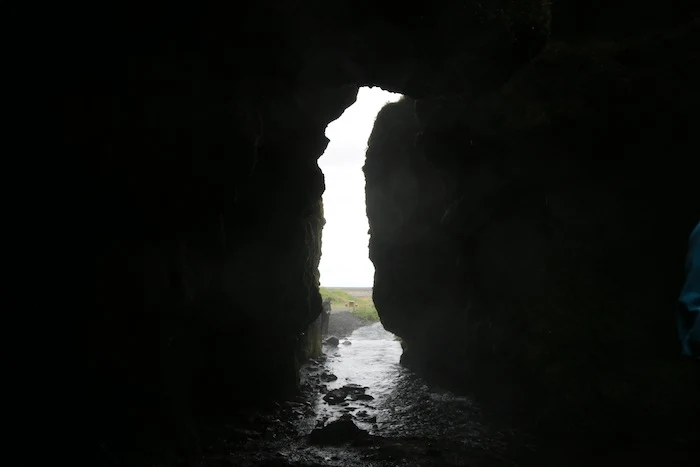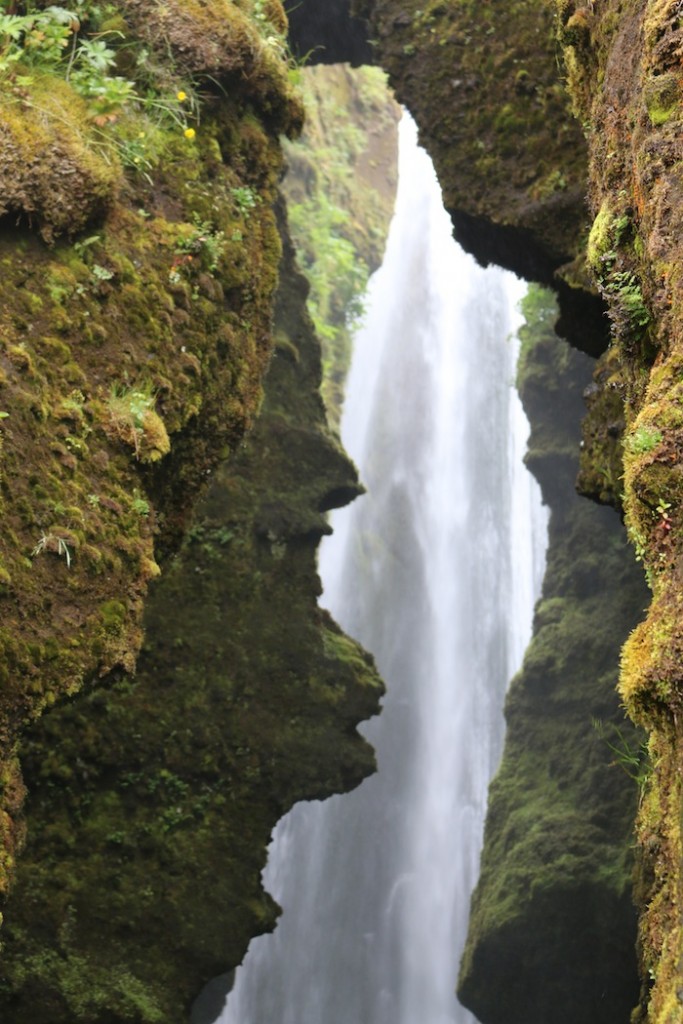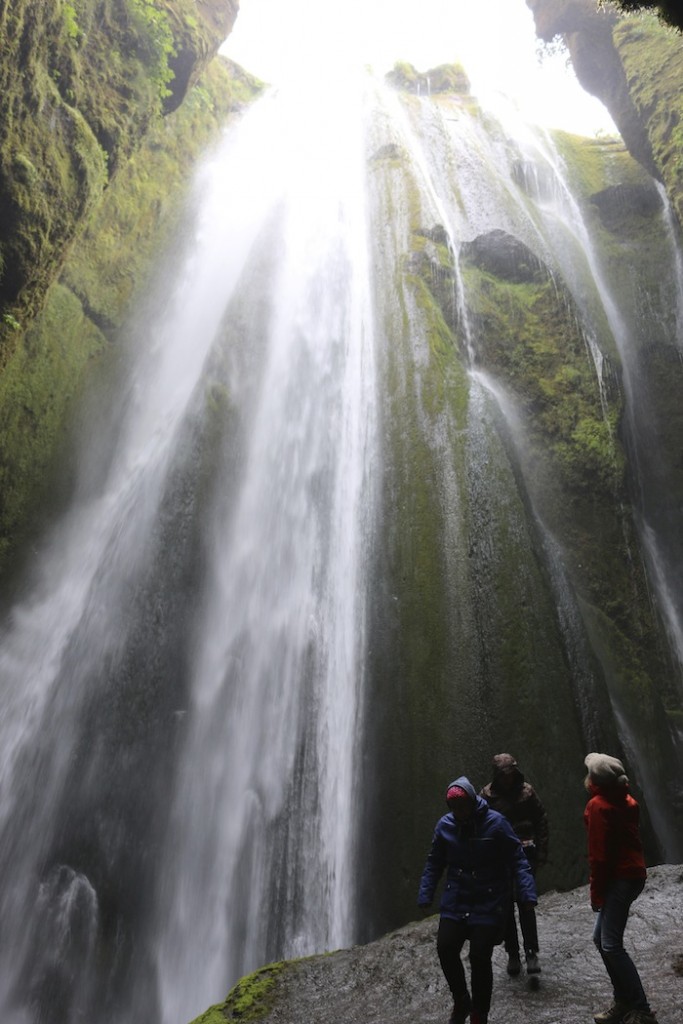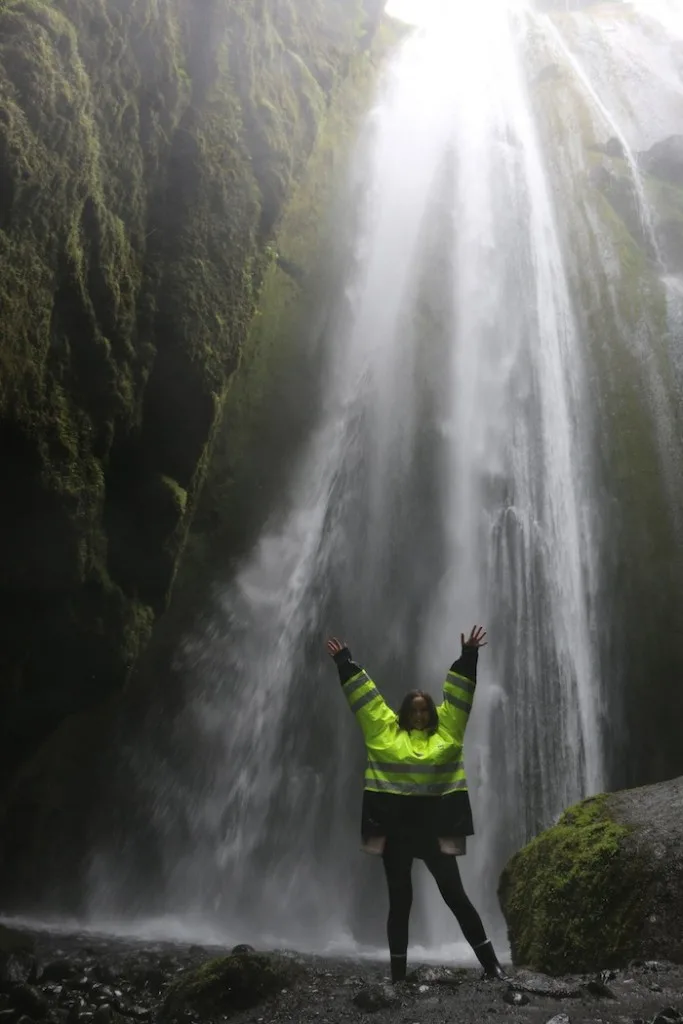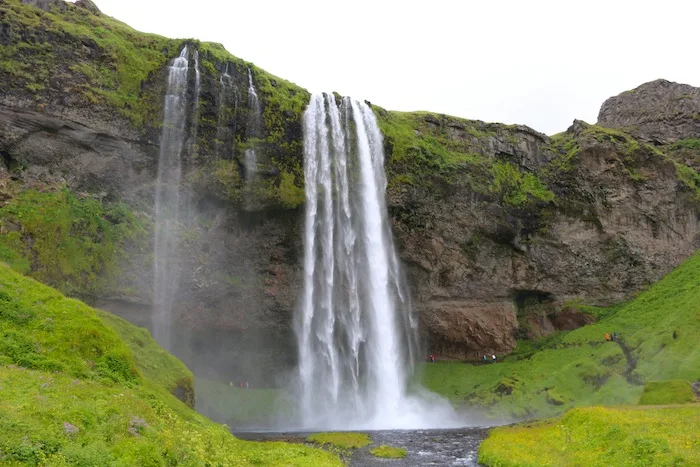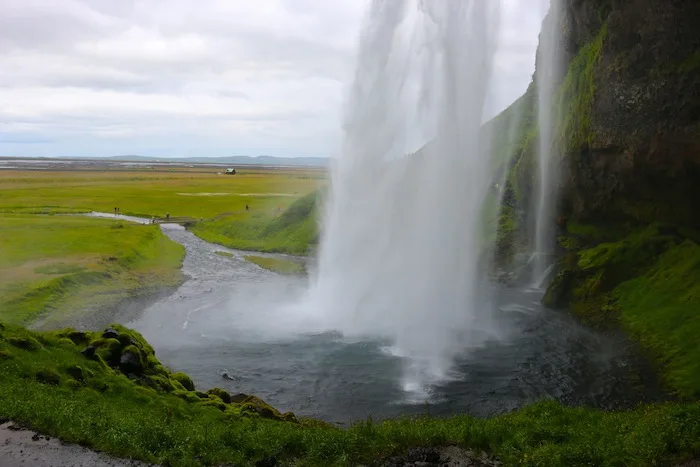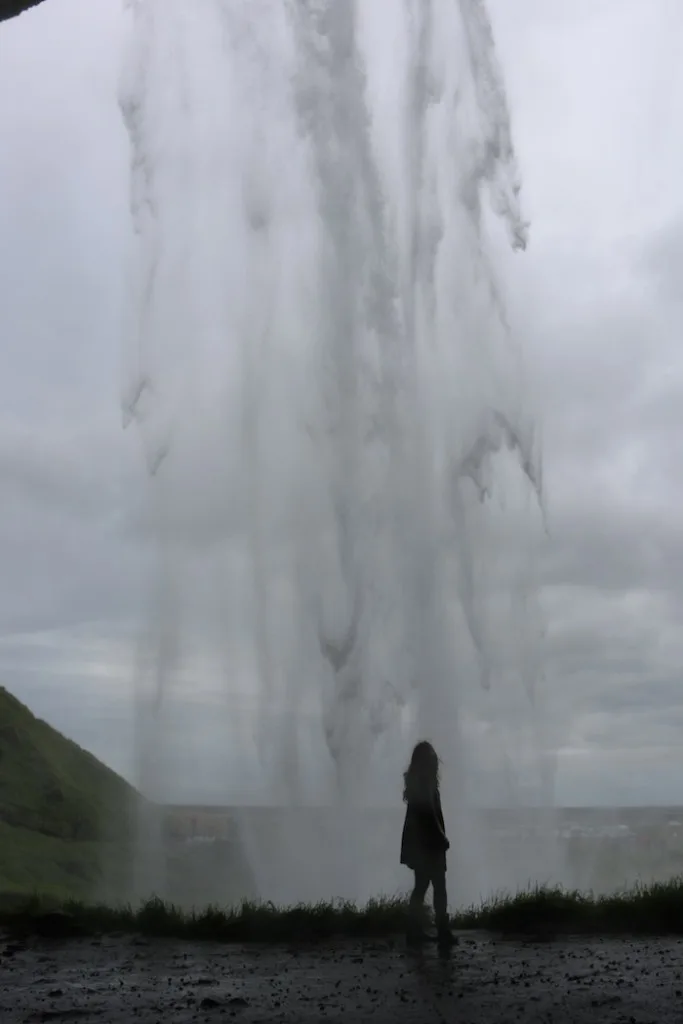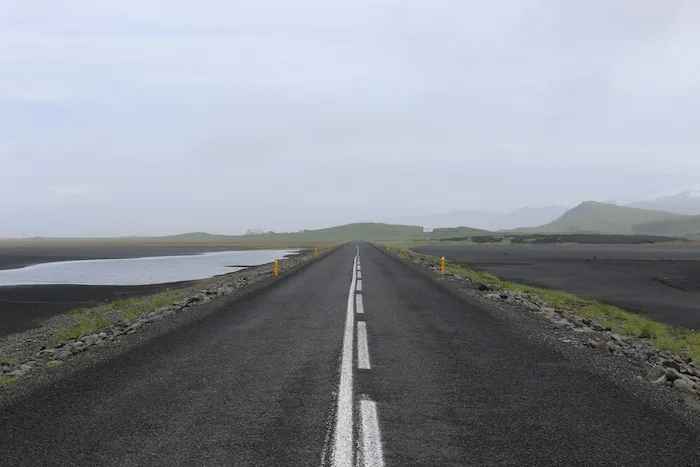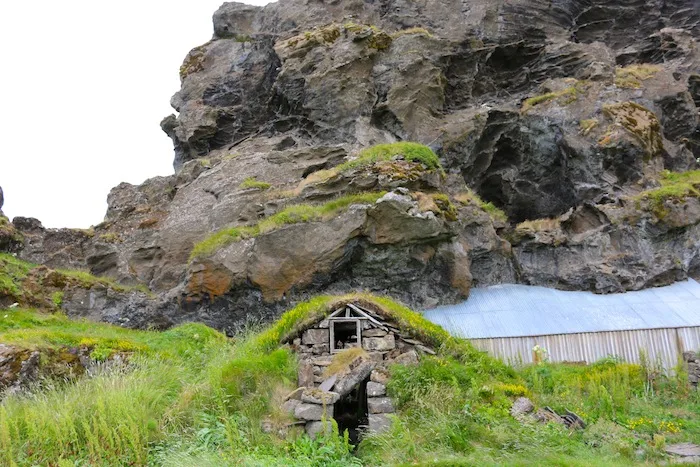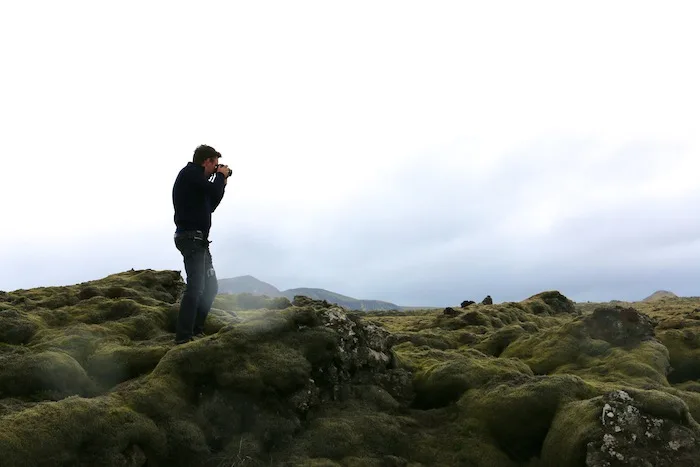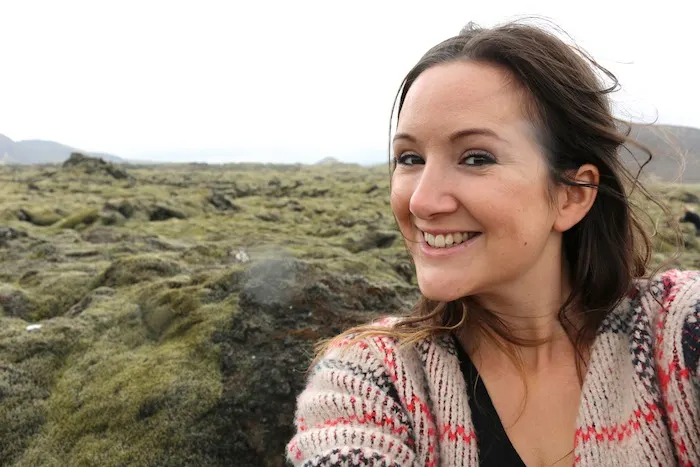 I had a grin plastered to my face like something out of a cartoon. I had to stop myself from constantly muttering, 'This is amazing. This is just amazing. Oh Begga look, this is amazing!'
Our next stop was lunch at a tiny restaurant that looked more like my grandma's dining room. Seven or eight mismatched tables and chairs were clustered together with a mixture of locals and cyclists on bikes. A menu was recalled to us but as soon as I heard they had a salmon that had been caught yesterday I knew I had to have it. I've never eaten such fresh salmon and it tastes completely different. My only problem is that Iceland has ruined salmon for me and I'll never be able to have it from the freezer again!
Seljavallalaug Pool
We were back in the car and made our way to Seljavallalaug Pool, one of the oldest swimming pools in Iceland. This pool is nestled in a little valley surrounded by mountains and it's a 15 minute hike to reach it.
One side of the pool is man-made but the other side is built into the rocks. It fills up naturally with warm geothermal spring water so needs no maintenance. It is gorgeously warm and so nice not to be in a stinky indoor pool filled with chlorine. The only hard part was getting out to the cold Icelandic winds and a little shack to get dressed in.
If you're looking for a tour that takes you Seljavallalaug Pool then check out this incredible one-day tour. You get to hike a glacier, descend into a lava cave, and ride a fat bike to the famous plane wreck on Sólheimasandur as well as the gorgeous geothermal pool.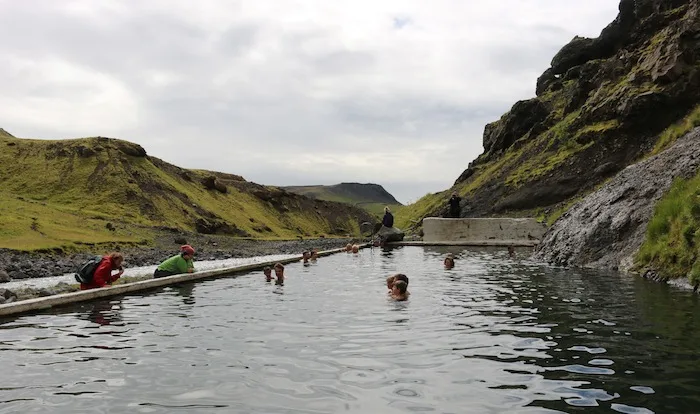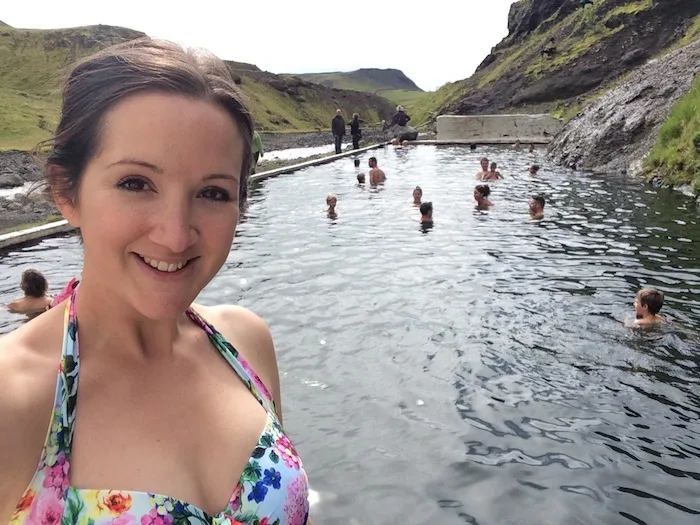 Skógafoss Waterfall
Our next stop was our third waterfall of the day, Skógafoss Waterfall, one of the biggest and most famous waterfalls in Iceland. Due to the spray from the waterfall you can't get too close but Begga led me to a sheltered spot as close as can be. OK, we got soaked on the run there but we were then sheltered and dry as we stood there staring at the waterfall in wonder.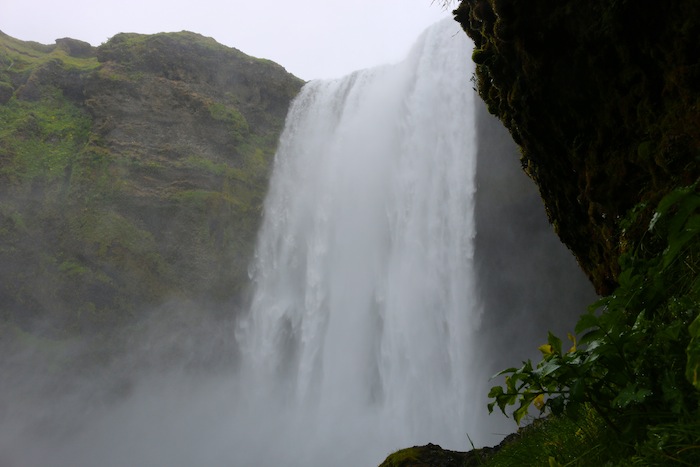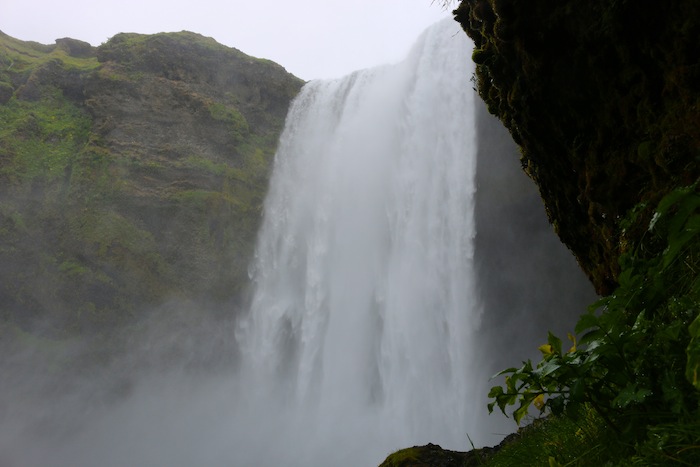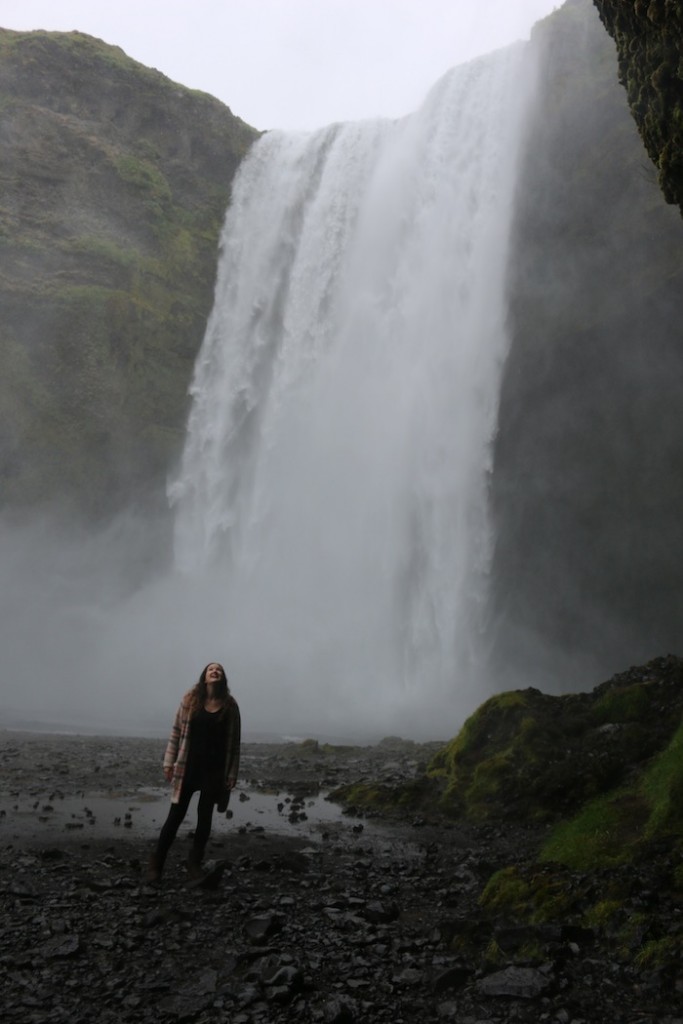 Spending a night in a lighthouse!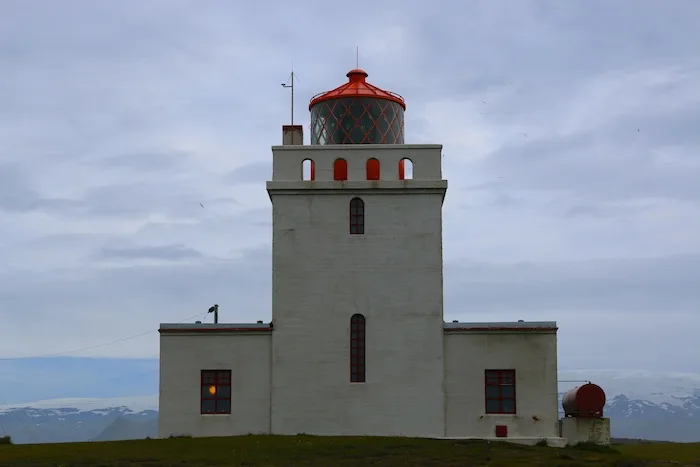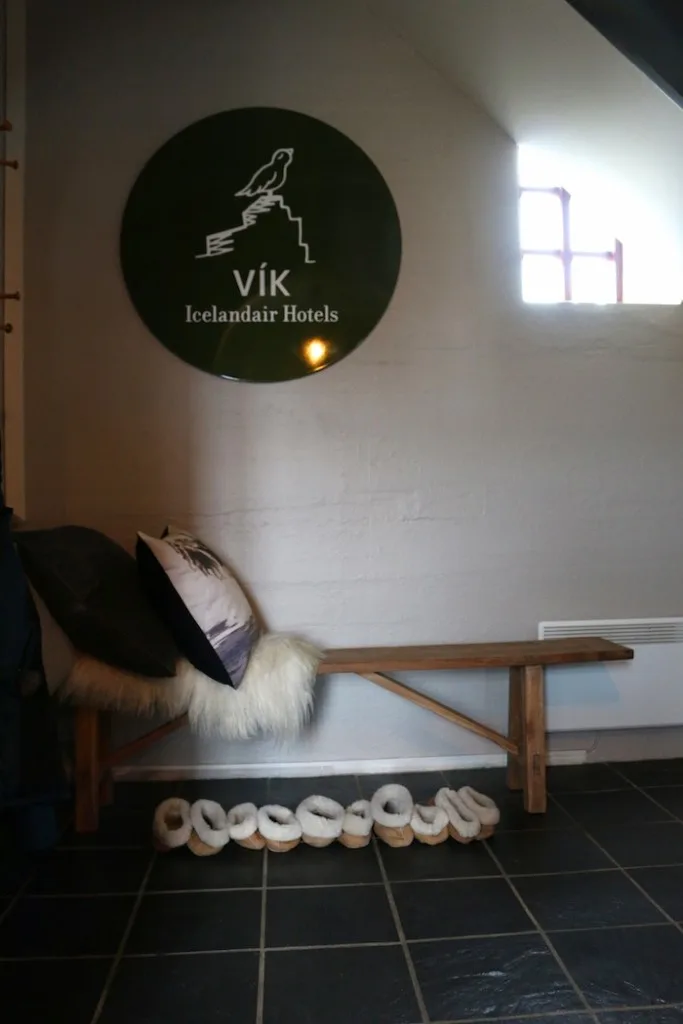 We then made our way towards Vik and our very special accommodation for the evening. We were staying in a lighthouse! Yes, just the four of us had this incredible lighthouse all to ourselves.
The lighthouse was cozy and chic but had a stark minimalism that matched the surrounding landscape. It was lovely inside but it was the outside that really captured my imagination. Looking down from the cliffs and you could see nothing but glistening black beaches and white waves crashing against the sand. Dramatic cliffs with jutting edges cut their way through the sea and a mystical mist hung around them.
When I spun around to look in the opposite direction I could see icy glaciers and snow capped mountains and the barren, Icelandic landscape. It was so lonely up there but so beautiful.
I hung around the edge of the cliffs, inhaling the icy sea air and watching the puffins as they darted in and out of the sea and back to their nests in the cliffs.
We were welcomed into the lighthouse with fluffy slippers, fresh coffee and tasty cakes. We were pretty exhausted by this point so it was a lovely relief to sit down and get some caffeine and sugar inside us.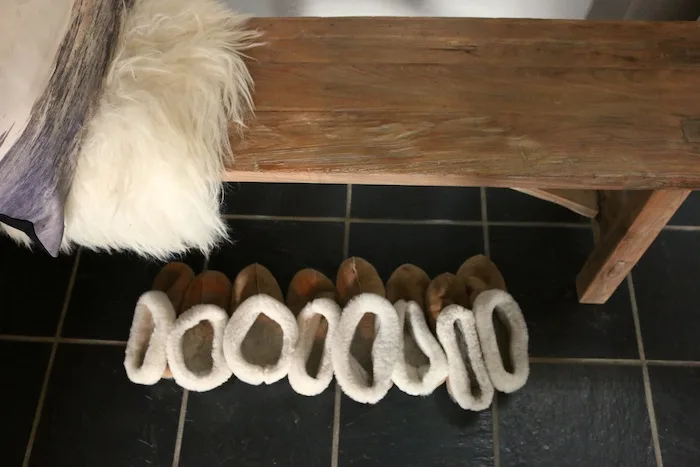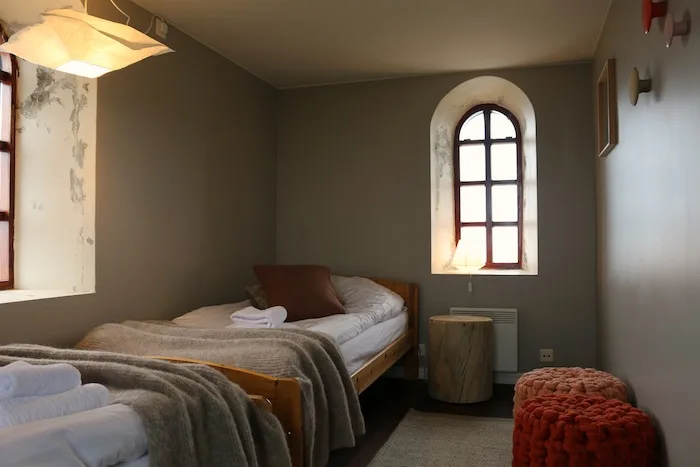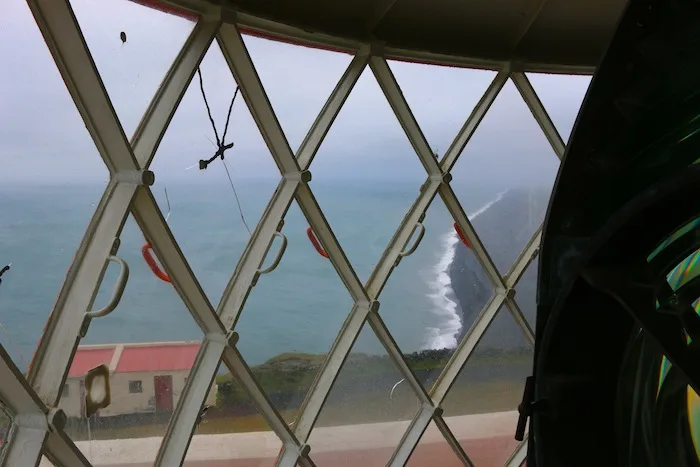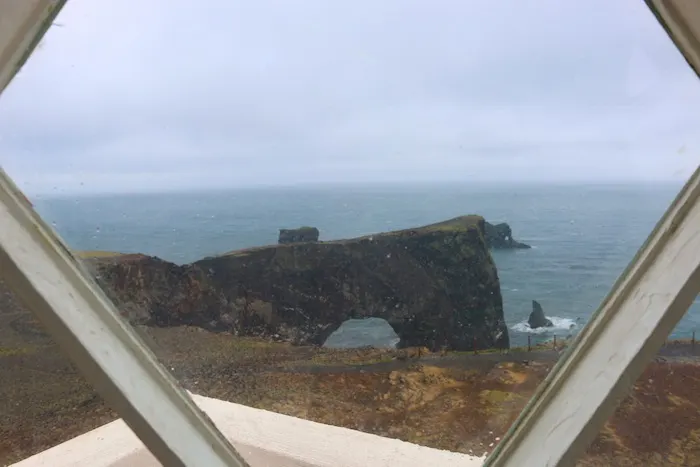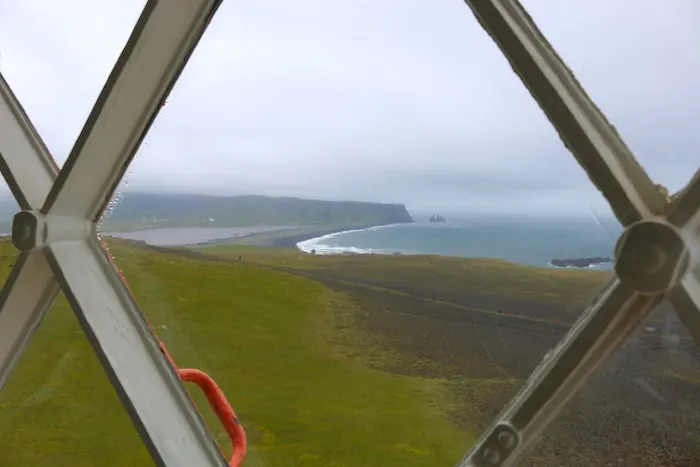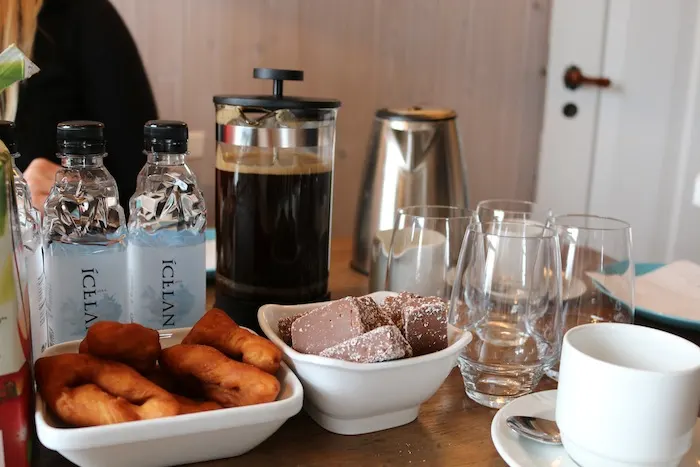 Reynisfjara Beach
Begga didn't let us sit still for long before she had us up and ready for dinner. We stopped off at Reynisfjara Beach on the way, a black pebble beach with amazing basalt columns. The columns formed due to quickly cooling lava but legend has it that they're the remains of two trolls who were petrified after attempting to pull a ship out of the sea. You've got to love a bit of Icelandic folklore.
Begga showed us to an enormous cave on the beach where we ran inside to shelter from the winds. As if this wasn't magnificent enough, Begga then pulled out a bottle of Prosecco and some champagne glasses from her rucksack and popped the cork inside the cave. Now that's what I call a good guide! Anyone who carries everything from waterproof jackets to wellies to champagne glasses is an absolute legend of a guide!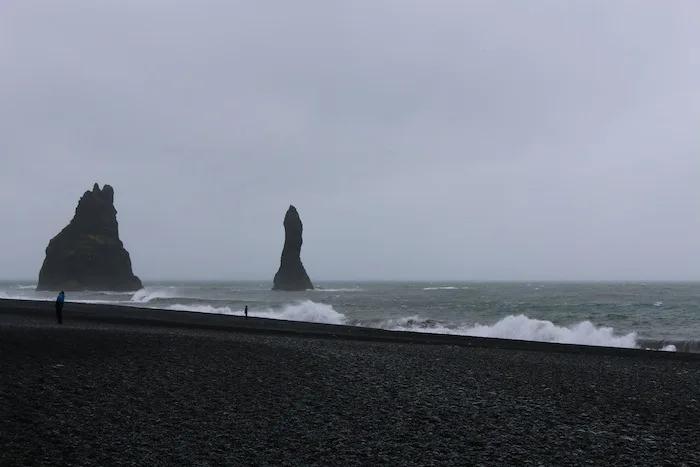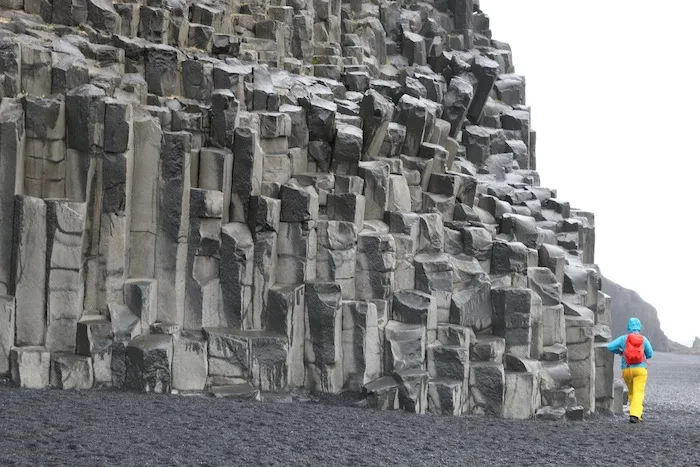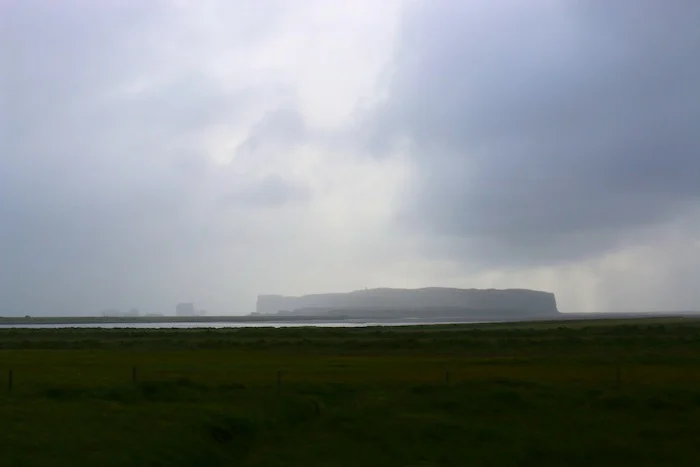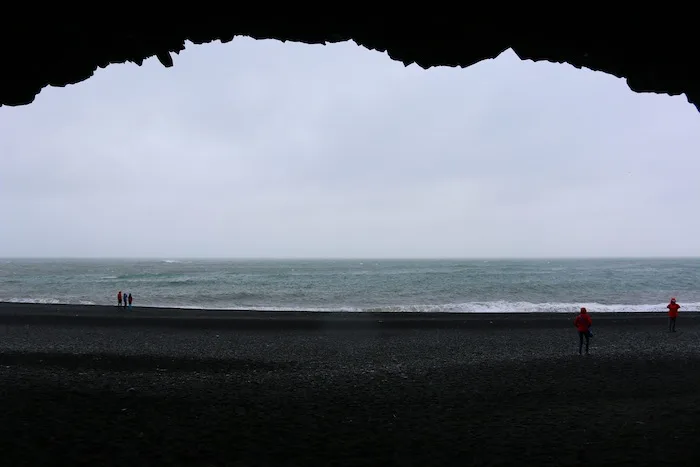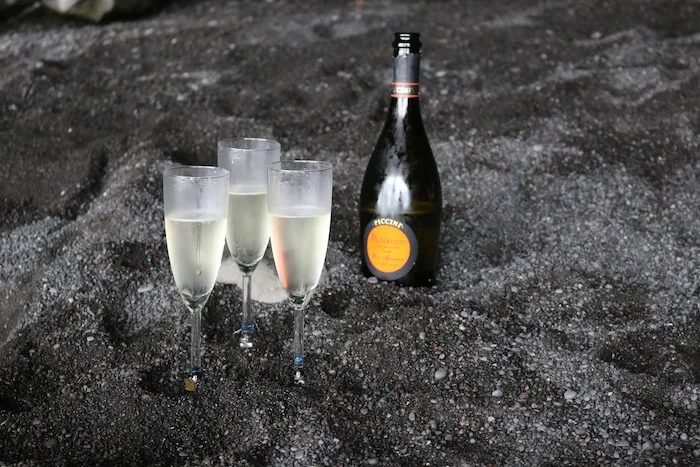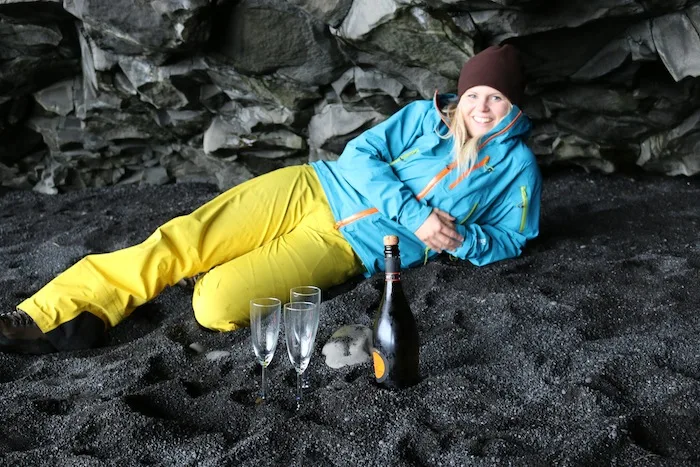 Restaurant Berg, Icelandair Hotel Vik
We then headed to Restaurant Berg, Icelandair Hotel Vik for dinner. This is a really stylish hotel with a chic bar area and lovely restaurant. This was by far the best meal I've ever had in Iceland.
Icelandics are good at a lot of things but I wouldn't call food a speciality. Most of my meals could be a bit hit or miss so I was delightfully surprised when the Icelandic lamb turned out to be delicious.
After dinner, we sleepily made our way back to the lighthouse. Begga quickly had candles flickering on the windowsills and cold glasses of wine waiting for us. I sat in the living room for a while, staring out to sea and enjoying the dusk, even though it was about 11pm.
The following morning I woke up bright and early – it's difficult not to when the sun rises at 4am and you have no curtains. It's unusual for me but I was happy to get up early because I wanted to get out and explore the area around the lighthouse.
After a breakfast of coffee and croissants we were back in the car and said a very sad goodbye to the lighthouse.
Fontana Spa
We were making our way back to Reykjavik with a stop at Fontana Spa on the way. This natural spa is home to warm geothermal pools and natural steam rooms. It was build over hot springs in 1929 and has been a gorgeous place to relax ever since. Fontana Spa is next to Lake Laugarvatn so you can enjoy the serene views over the lake – or if you're feeling brave you can take a dip after you've been in the sauna.
Fontana Spa isn't as special as the Blue Lagoon but it's much, much quieter so if you'd like to avoid the crowds and relax on your own, this is the place to come.
After a much needed soak in the hot water I felt squeaky clean and gave myself a firm reminder that I really need to visit spas more often! I always forget how gloriously relaxing they are and how good I feel after 10 minutes in the sauna. If only all spas were in such an incredible location.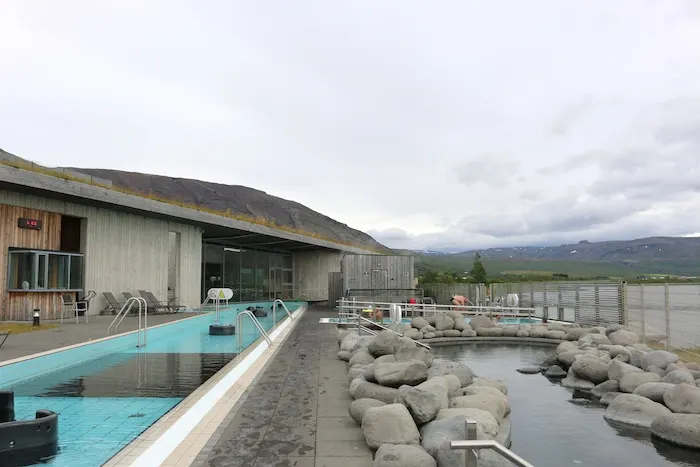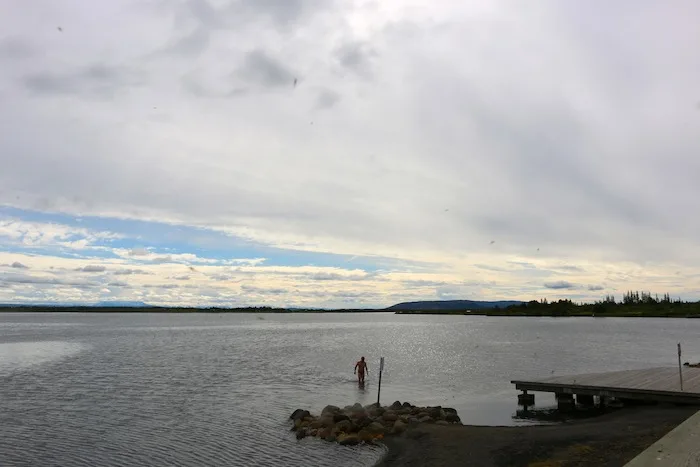 I was dropped off once again at Reykjavik Natura Hotel where I spent another night before my early morning flight home.
I'd like to say a massive, massive thank you to Icelandair for one of the most amazing 36 hours of my life. Who knew you could have such an unforgettable 3 days in Iceland!? I will not forget it and I will be back again…and again…and again! You can find out more about Icelandair's stopover in Iceland here.
Read more about Iceland
Pin this for later!