11 highlights from 11 years of travel blogging
I may have announced I'm quitting travel blogging but this definitely isn't in a 'I hate travel blogging so I'm quitting!' teenage strop kind of way.
I loved travel blogging but, like most people don't stay in the same job for 11 years, I didn't want to continue with the same thing and felt I was ready for a change and to try something new.
Travel blogging has been an absolute blast and today I'm indulging in one final travel blogging hurrah. These are my 11 highlights from my travel blogging career and 11 people who have helped to make them happen.
Table of Contents
Travelling around Australia in a campervan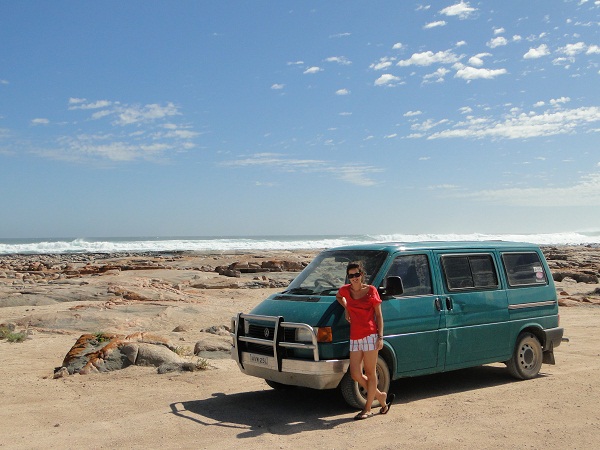 This has to be at the top of the list because it was a dream come true and will always be the most exciting, carefree, memorable time of my life. Sam and I drove around the entire coast of Australia in an old VW Transporter. It was incredible to explore this huge country at such a slow pace, stopping to fish and hike, to swim on deserted beaches, camp in quaint little towns, to learn more about Australian culture and to see the differences between every corner of the country.
Shoutout to Sam because I couldn't have done this without him and I wouldn't have wanted to spend so much time in a little van with anyone else!
Read more: Living in a campervan for a year…with a boy!
TrekAmerica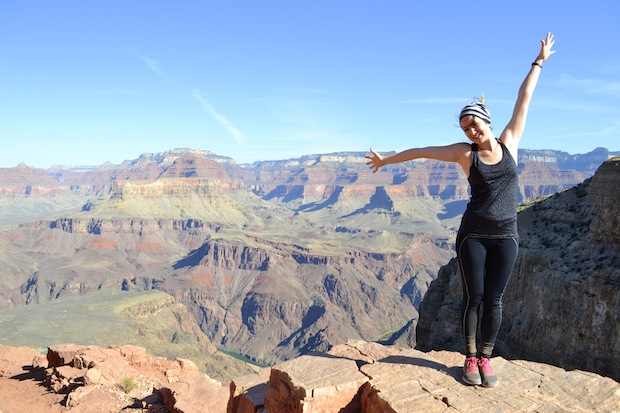 I was so sad to see that TrekAmerica has now closed because my three week trip with them was one of my best! We went to LA, the Grand Canyon, Las Vegas, Yosemite, San Francisco and drove along the Pacific Coast. It was so many dream moments wrapped up in one trip.
Shoutout to Virgin Holidays here because Sam and I actually took this trip because I won a holiday to Miami at a Virgin Holidays press evening and we tagged the TrekAmerica trip onto that Miami trip. I'm not sure we could have afforded the TrekAmerica trip if our flights weren't free! (We did get a press discount but it was still a lot of money!)
It was a cold and rainy night in London so not many people had turned up to Virgin press event. I arrived late, I was soaking wet and must have looked like a wild animal as I flew through the door with my scraggly hair dripping and my mascara smudged. I was disappointed to see that no one I knew was there so I was already cursing myself for making the effort to go to the event when I could be at home watching Breaking Bad!
As I walked in I was handed a glass of champers and was told to write my name on a piece of paper and pop it into the hat because they were about to draw the winner for the Miami holiday. I didn't even know there was a prize but I popped my name in the hat and, sure enough, two minutes later the room grew quiet ready for the draw. My name was at the top of the hat so, surprise surprise, my name was picked out first and I won a luxury holiday to Miami! I downed my champagne, had a few chit chats with other media folk, claimed my tickets and off I went – very happy I'd made the effort to go to the event!
Moral of the story – yes to everything because you never know what could come out of any event!
Read more: I've written a lot about TrekAmerica, check out all my Trek blogs here.
Iceland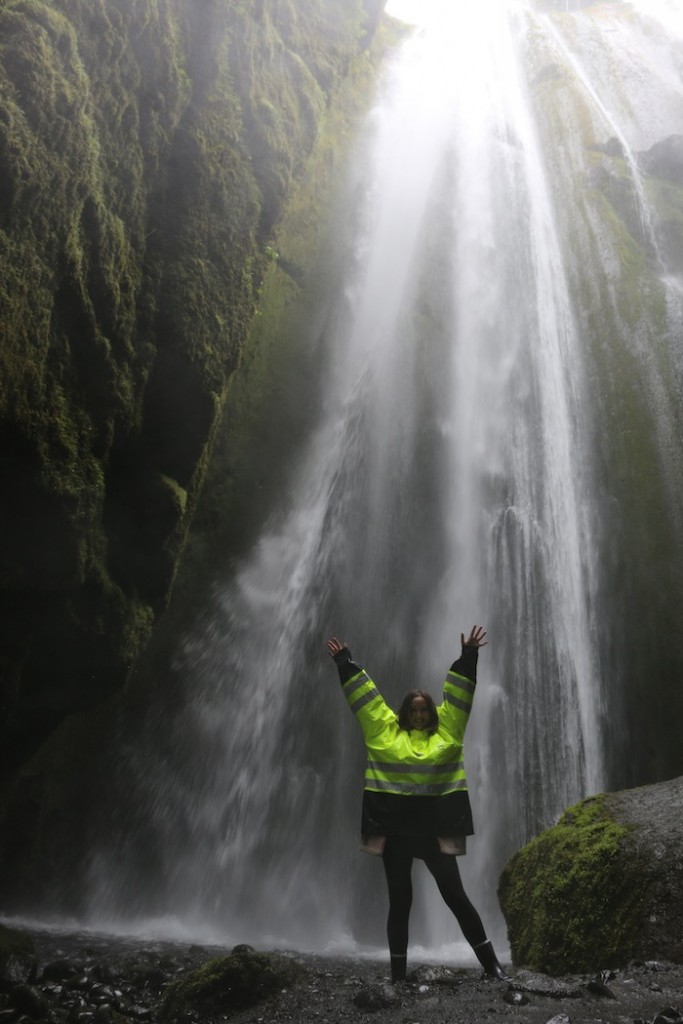 I've been to Iceland twice so I'm going to sneakily include both of those trips in here because I just loved this amazing country. My first trip to Iceland was when I realised how I much I LOVE nature and being outdoors. Iceland is such an epic country and every spot feels like a film scene. Actually, lots of spots are dramatic locations from famous films and TV shows!
From glacier hiking to road tripping to find waterfalls, visiting geysers and wild beaches, spending a night in a lonely lighthouse surrounded by puffins, taking a helicopter ride over the vast landscape, soaking in geothermal pools and snorkelling in freezing water between tectonic plates. Wow, when I list it all out like that it sounds even more amazing!
Iceland, I love you.
Shoutout to Begga, my incredible guide during my second trip to Iceland.
Read more: See all my Iceland blogs here
Finnish Lapland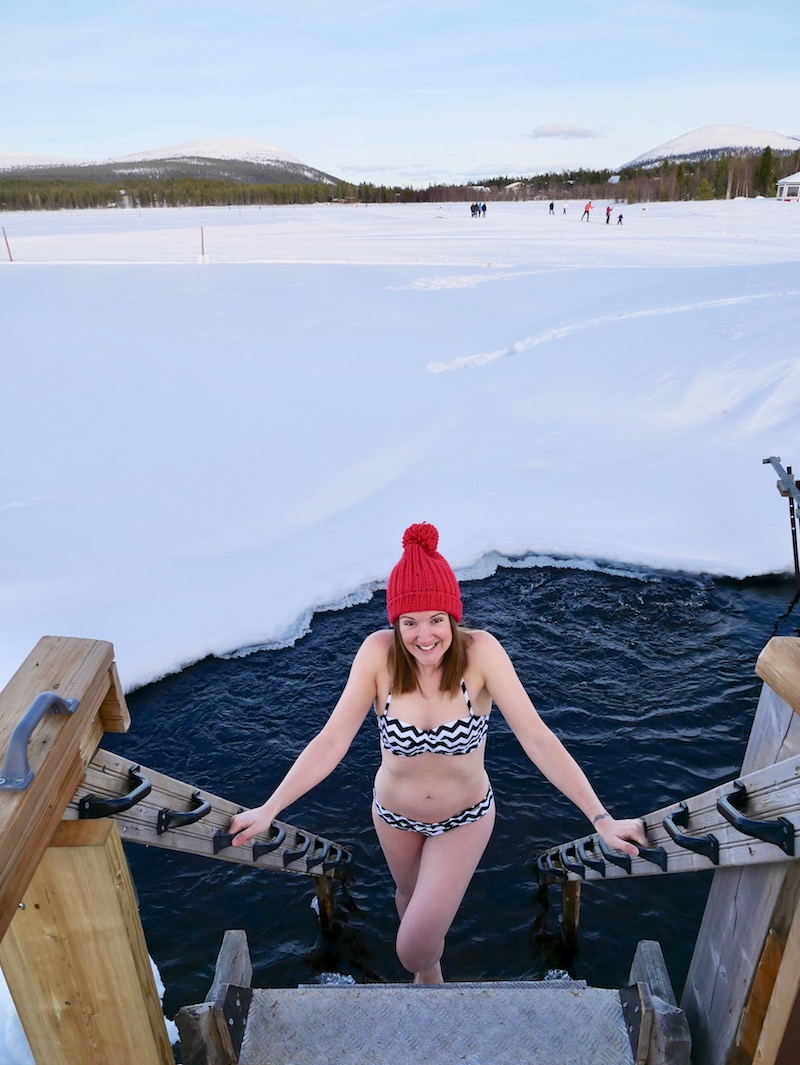 One of my favourite trips from recent years was a press trip to Finnish Lapland, which was basically the winter trip of dreams. We went reindeer riding, visited a Christmassy elf village, went skiing, visited a hidden away coffee shop in the mountains with nothing but a coffee pot and a fire, rode fat tyre bikes through the snowy forest, relaxed in spas and dipped in icy waters. And the food. Oh the food!
Shoutout to Vicky Flip Flop for being my awesome room buddy during this trip.
Read more: An incredible arctic adventure in Finnish Lapland
Shark cage diving in South Africa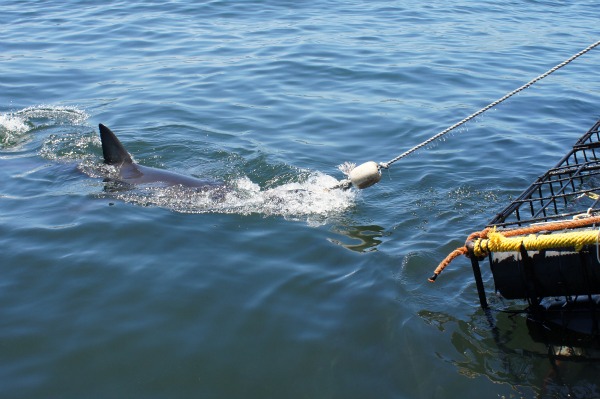 One of my first epic press trips was to South Africa and this is where I had endless 'pinch me' moments because I just couldn't believe I'd been invited here!
One of the highlights from the trip was shark cage diving, something I 100% wouldn't have done if I'd be arranging the trip myself. I mean, come on, who voluntarily gets in the water with Great White Sharks while they're chucking mulch in the water to attract them as close as possible!?
But it was actually amazing and exhilarating and interesting and they're doing a lot of work to educate people about sharks and put a stop to shark hunting.
Shoutout to the wonderful Daniela Marchesi who was the PR on that trip and taught me so much about press trips. We had a lunch date a few years later and she told me I should go into lifestyle blogging because there's way more potential and it's easier to adapt it to your life. I'm finally taking her advice!
Read more: Shark cage diving in South Africa
A summer of glamping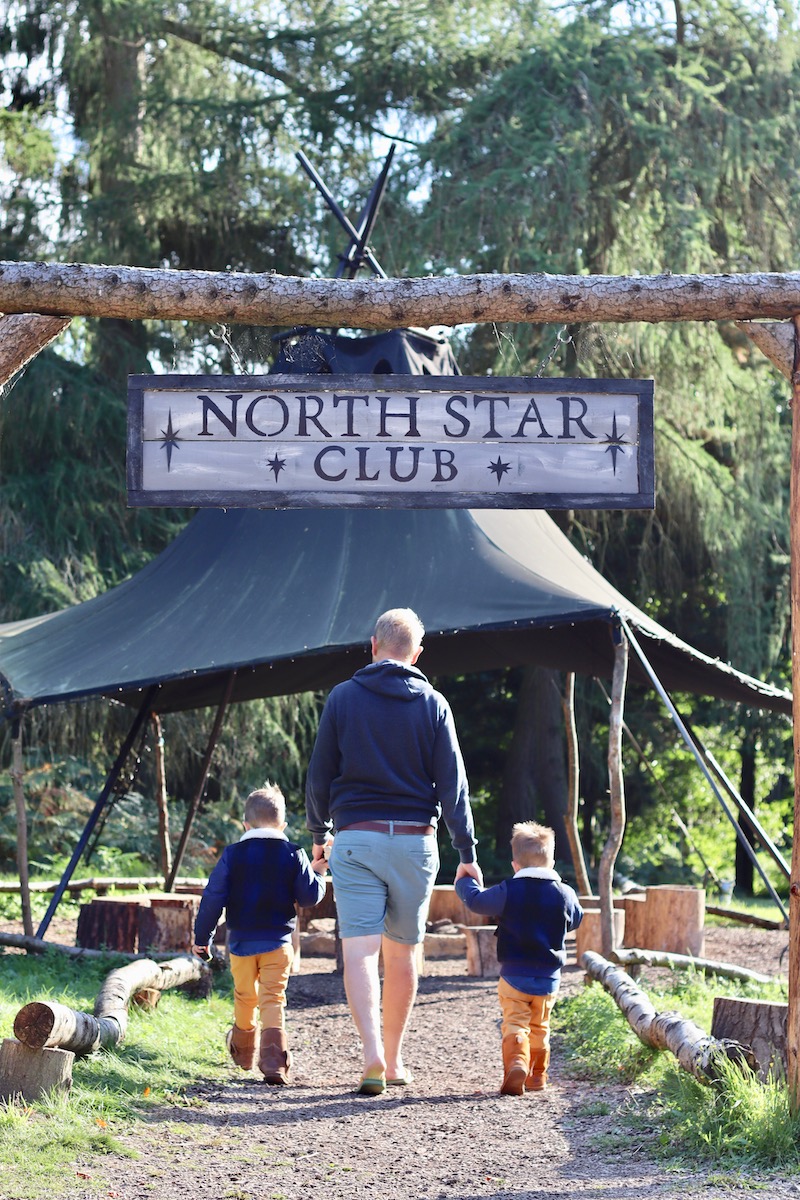 I'm sure some of you will remember this one as it was just last year. In the summer of 2019 I was pregnant with Alba so I stopped travelling in May. I was afraid I wouldn't have much to do for the summer but I ended up working on one of my favourite collaborations ever. It was with Dacia cars and I was given a Dacia Duster for the summer and told to take three trips in it. I decided to take three glamping holidays and had THE BEST adventures. I know everyone will be expecting my highlights trips to be the luxurious or exotic ones but these three glamping trips were amazing and so memorable.
My first glamping trip was in a bell tent.
My second was super luxury glamping in a luxury cabin at North Star Club in Yorkshire
My third was in a geodome in Yorkshire at Camp Katur
My luggage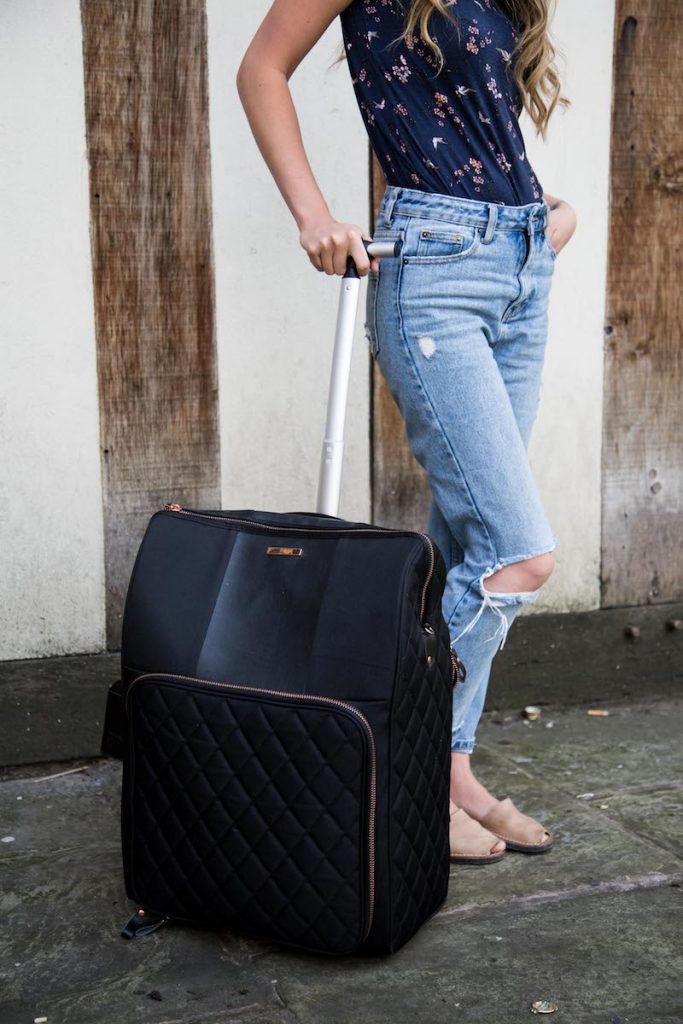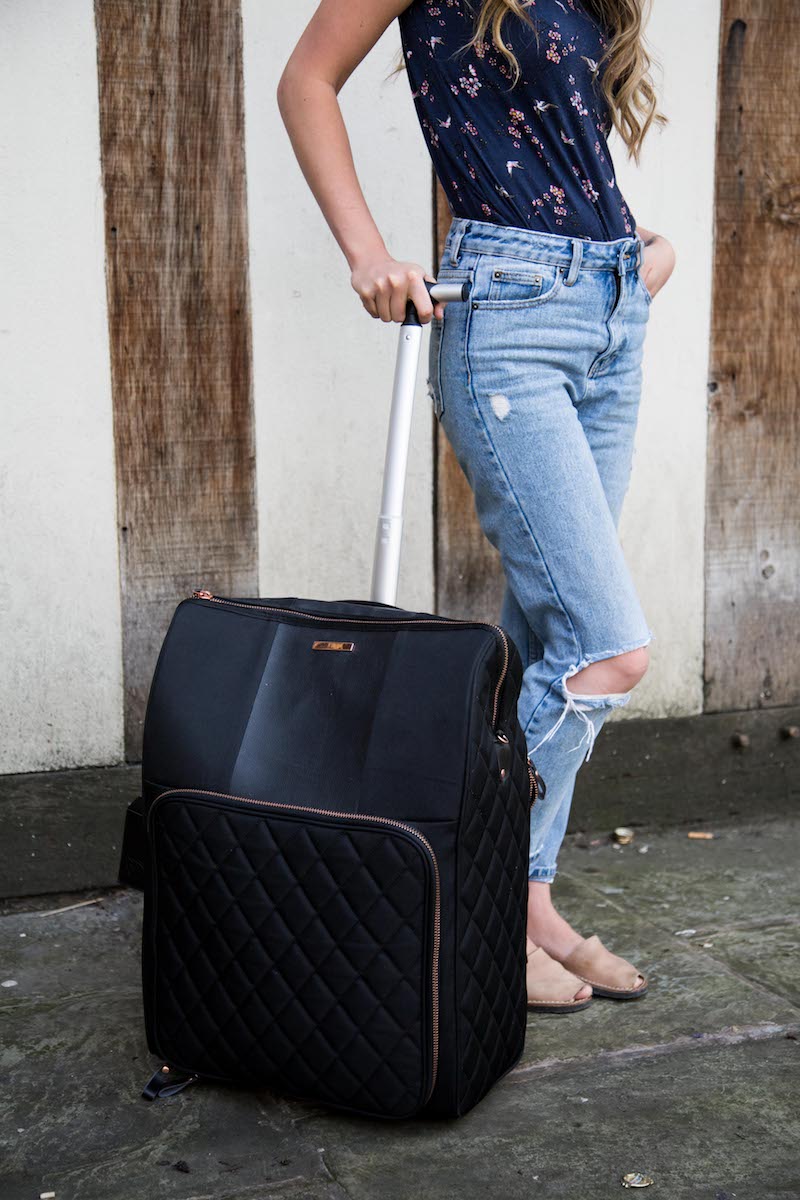 This highlight isn't a trip but the biggest highlight a travel blogger could wish for – my own range of luggage! The Travel Hack Pro Cabin Case and The Travel Hack Backpack are my babies and I am so so proud of them!
Shoutout to Cabin Max, especially Sean who is just a genius when it comes to designing luggage.
The Blogger Course Weekenders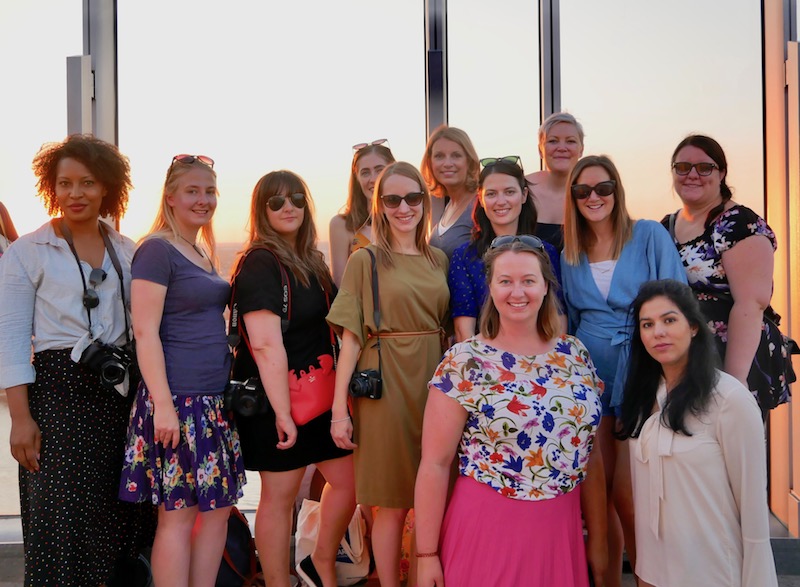 Two of my all-time favourite trips were the two weekend city breaks with members of my e-course, The Blogger Course.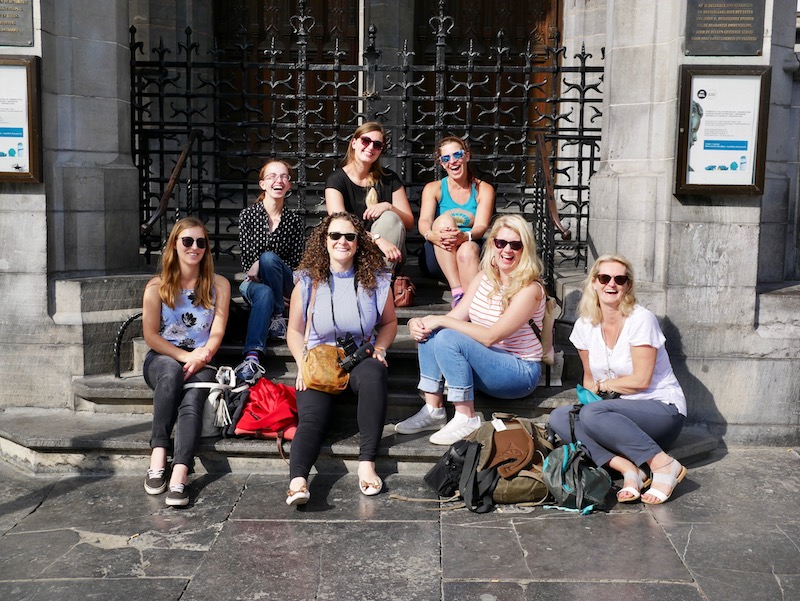 I worked with WowTrip to arrange for about 20 members from the course to go away for 'surprise weekends'. And the surprise was that we didn't know where we were going! The anticipation of not knowing where we were going was so much fun but going with a group of likeminded ladies with a shared passion for blogging and photography was brilliant. For the first trip we went to Brussels and the second was to Cologne, but the destination wasn't even important, just being together was the fun part.
Shoutout to WowTrip and all the incredible course members who came along!
Read more: What was The Blogger Course Weekender?
The Maldives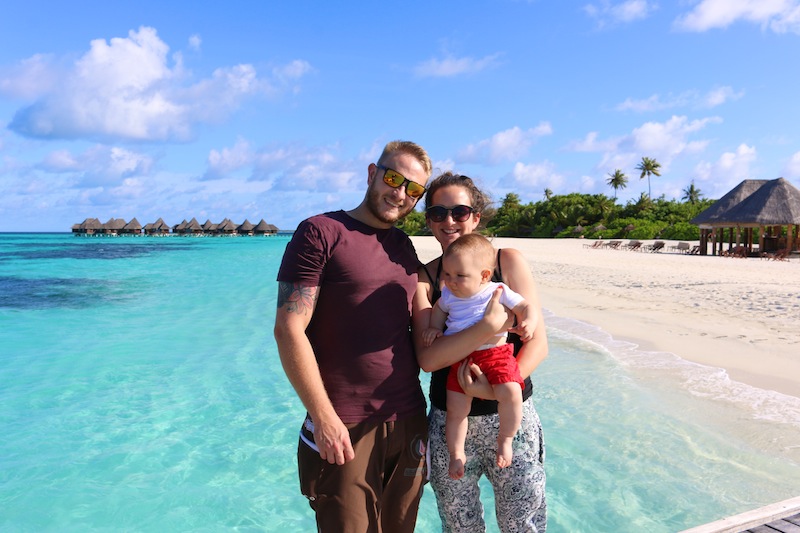 Our trip to the Maldives was one of those dreamy, once-in-a-lifetime kind of holidays. Every waking moment was like being inside the pages of a travel brochure and it was a dream come true in every way.
Shoutout to George who was only 9 months old at the time and was just adorable! He was the only baby on the island and charmed everyone there. He was so well behaved and we were so proud to have our little baby with us. It was also really nice to be able to blog about visiting the Maldives with a baby as I feel like I've helped a lot of people who panicked about it not being a good idea!
Read more: All my posts from the Maldives (I wrote quite a lot!) including our engagement story which happened out there!
Budapest
On the surface, my trip to Budapest with Elle Croft was like any other city break, but to me it was so much more. We just had the best time! Budapest is such a pretty city and Elle is the best person to travel with. She was so organised and planned our itinerary perfectly while I found us some lovely accommodation.
We went to Budapest at a time when Elle and I were both taking a lot of press trips and were feeling a bit of burnout and pressure when it came to 'creating content'. I hate the phrase creating content because it makes me think of just churning out photos and words to tick a box on a brief. So our trip to Budapest was a welcome relief and an opportunity to just write and take photos for the love of blogging, not because we were obligated to do so.
Shout out to Elle Croft, for always being the best travel buddy.
Read more: Lots of blog posts from Budapest here.
A family trip to Dubai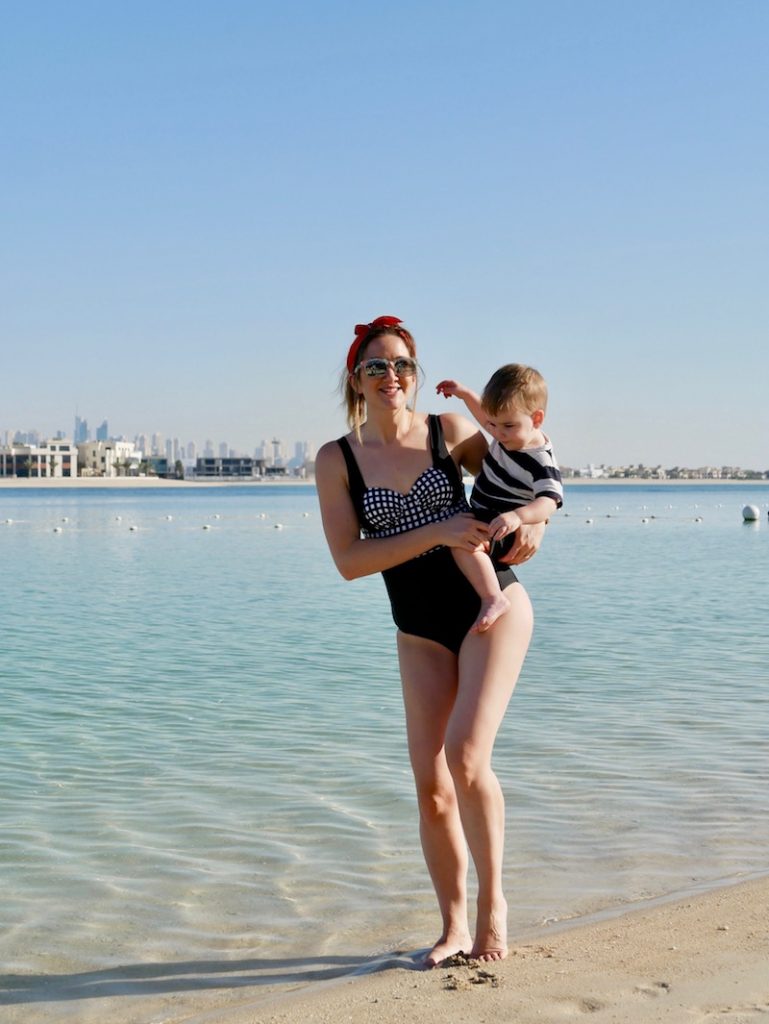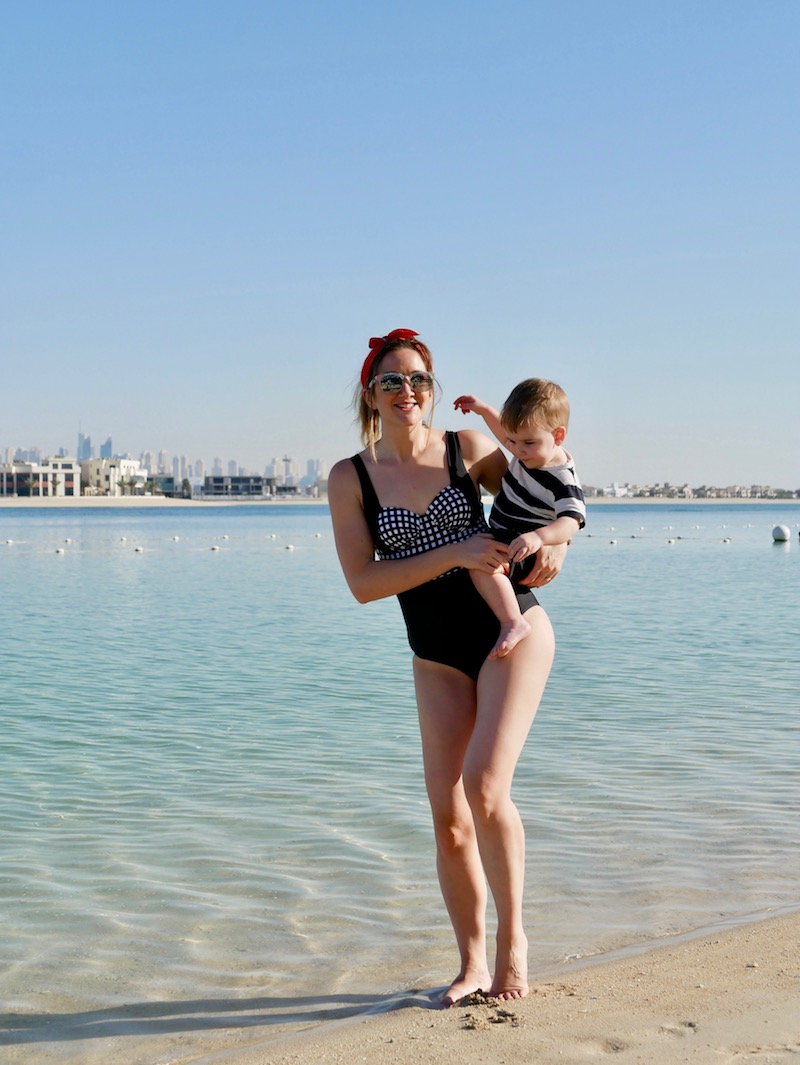 And finally, my 11th highlight is an unexpected one and that's from a family trip to Dubai. I didn't think I'd love Dubai as much as I did but it was great for a winter escape with the kids. The thing that made it so special was that we were working with Emirates Holidays to create a video to showcase what it's like to visit Dubai as a family. We had a filmcrew with us a lot of the time (which was slightly awkward – especially when travelling with stroppy toddlers) but this meant we got VIP treatment everywhere we went. It was like being a celebrity! We had a suite at Atlantis the Palm that was probably bigger than our house at the time and got to enter attractions either before they opened or after they closed.
Read more: My 8-day itinerary for a family holiday to Dubai
Well there you have it, 11 incredible highlights from my travel blogging career. As I started writing this post I actually realised I could have easily written a post about 111 highlights but…well…it's 8pm on a Tuesday evening and the Bake Off is about to start so no one has time for that!