If you're planning to visit some National Trust attractions in North Wales then I've got 10 of my favourites that you can't miss!
I live in North Wales and I've been a National Trust member since my eldest son was born seven years ago. I now have three children and I love taking them to National Trust attractions around North Wales. As a National Trust member, it's an affordable family day out as many of the North Wales attractions for families can be really expensive! We pack a huge picnic, fill the car with spare coats and wellies and snacks and off we go.
Here are 10 of my favourite National Trust properties and attractions in North Wales.
If you're looking for more things to do in the area, here are 25 things to do in North Wales and 30 things to do in Llangollen.
1. Bodnant Garden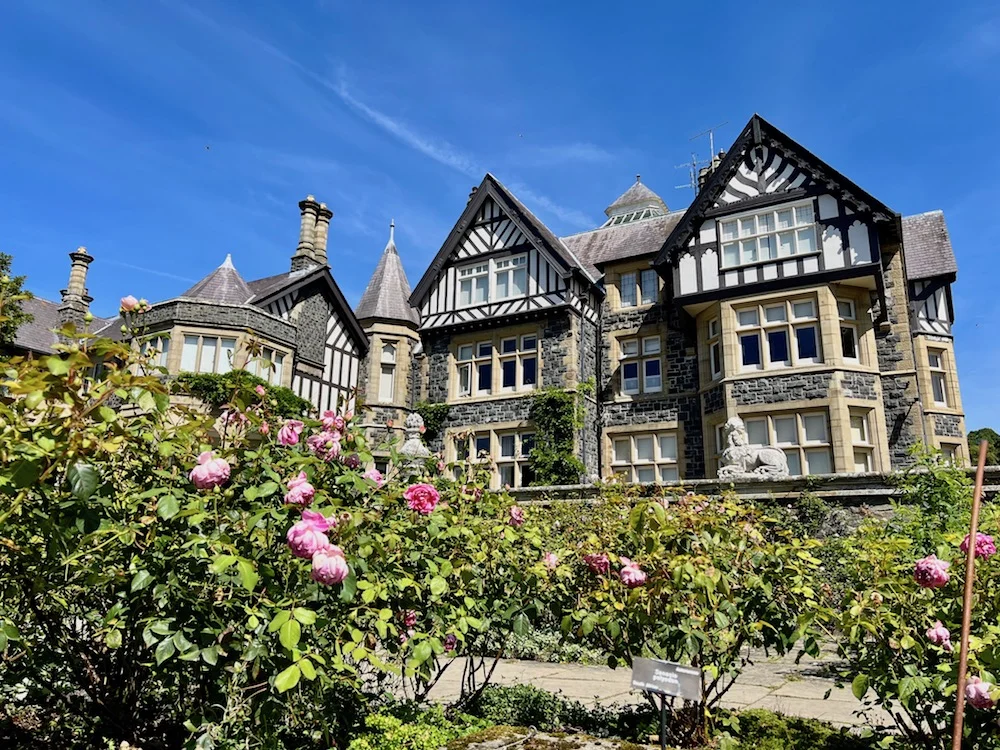 Best time to visit: Early summer when the flowers are in bloom
Bodnant Garden in Conwy is one of the most beautiful National Trust properties in North Wales. There's a beautiful house but it's the grade I listed 80-acre garden that is the real attraction. The roses and flower beds, ponds, waterfalls, hidden areas, enormous trees, secret footpaths and trickling streams make this a magical place to visit.
There's a lovely cafe, great ice cream stall and there are often interactive activities and games for the kids so it's one of our favourite North Wales places to visit!
I'd recommend saving this one for a sunny day because it's particularly gorgeous when the sun is shining.
2. Chirk Castle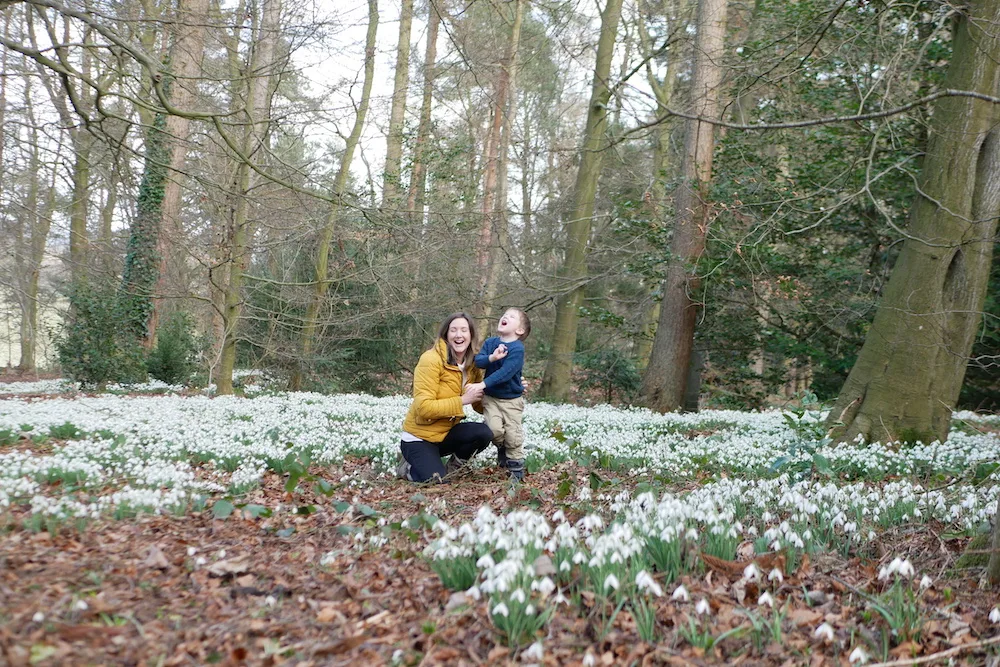 Best time to visit: Christmas when the trees are all up + February when the snowdrops are out
This Grade I listed castle in Wrexham is a firm favourite for our family and we visit all the time. You're able to look inside the castle which is immaculately preserved and explore the castle gardens. There are often events at Chirk Castle, such as an Easter hunt and Christmas celebrations. The castle is decorated beautifully at Christmas with the most magnificent trees in every room.
Chirk Castle is one of the best places in North Wales to see snowdops. The forest floor is covered with them and it really looks like snow! There's a beautiful woodland walk that we try to visit every year around early February.
3. Erddig
Best time to visit: Autumn for the apple festival
Erddig is another Grade I listed property in Wrexham and it's a huge hall with beautiful gardens. You can go inside and see how the family once lived, including the old kitchens and then the beautifully decorated rooms upstairs. The gardens are also lovely and there's a woodland area where kids love to play.
4. Penrhyn Castle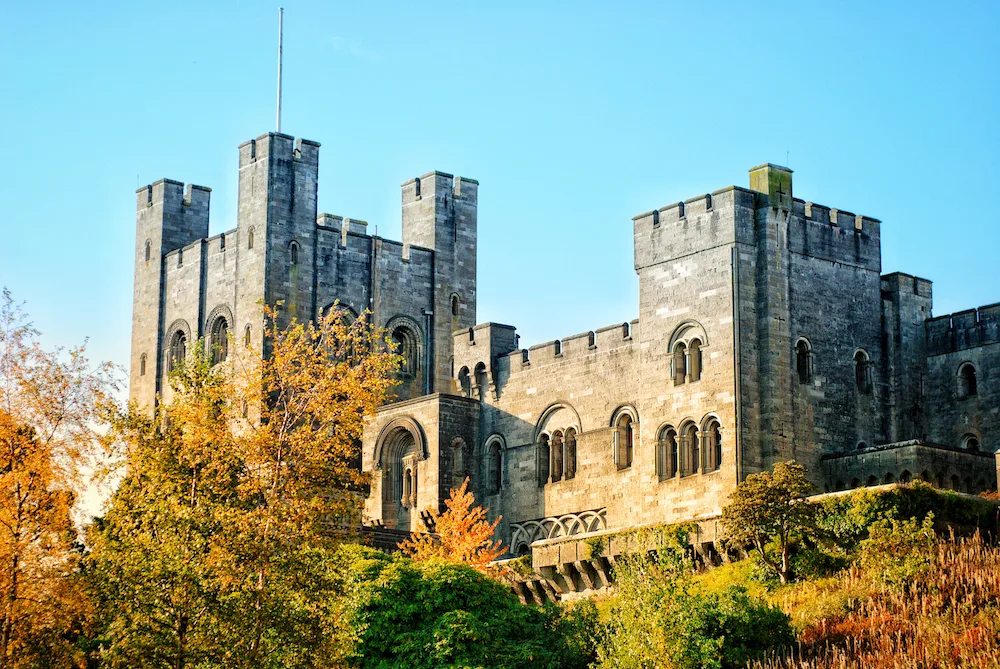 Best time to visit: Late summer when the Fuchsia arch in the walled garden is in bloom
Penrhyn Castle near Bangor has got to be the most incredible National Trust in North Wales. It's a magical fairytale castle filled with incredible and historical items as well as splendid decor. There's even a one-tonne slate bed within the castle! The castle also has lovely gardens and meadows where kids can run free. On Thursdays you can play tennis on the lawn!
5. Powys Castle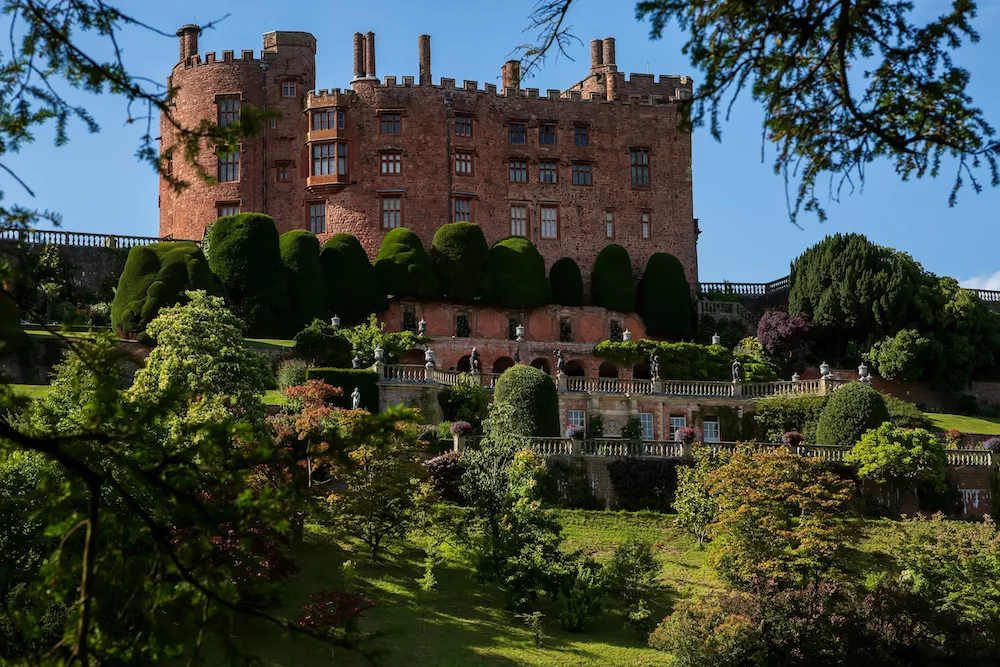 Best time to visit: Autumn for the pumpkin trail
Powys Castle in Welshpool is a gorgeous mediaeval castle built in 1252. This is one of my favourite National Trusts in North Wales and I think they do a great job at hosting family-friendly events that attract younger generations to the historical property.
The castle is filled with paintings, sculptures, antique furniture and tapestries while the lavish gardens will impress you with Italian terraces and their famous yew hedges.
Read more of my North Wales blog posts
6. Plas Newydd House and Garden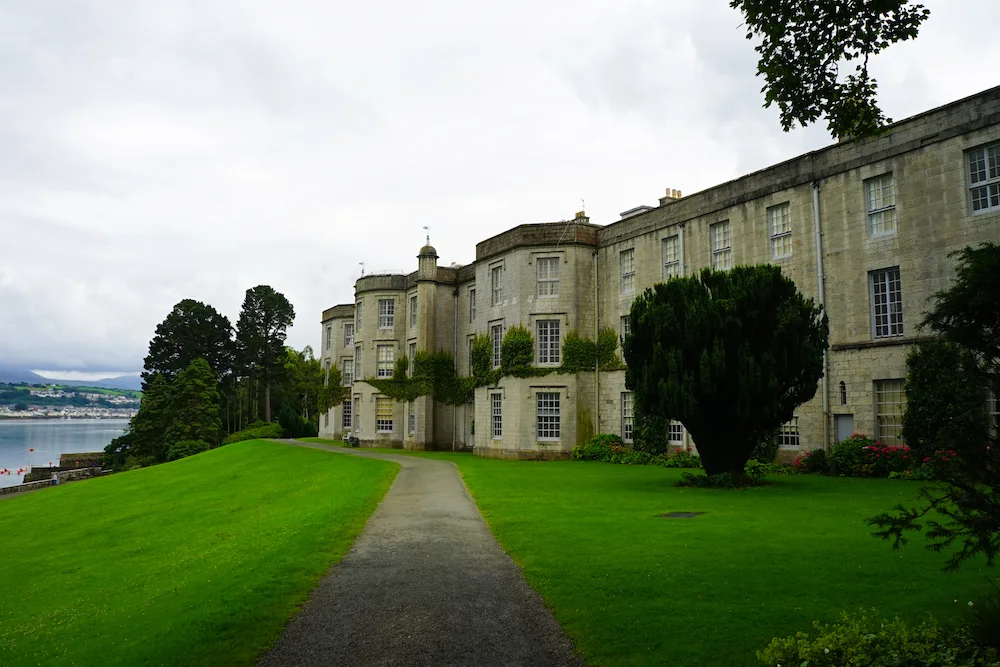 Best time to visit: March when the tulips are in bloom
Plas Newydd House and Garden in Anglesey is a beautiful mansion with gardens and a tearoom. There's also 129 acres of woodland and parkland where my kids love to run and explore. The Grade I listed landscape overlooks the Menai Strait and the Snowdonia mountains so there's a gorgeous view whichever way you look.
I also like to visit in spring when the Rhododendron Garden is looking incredible!
The area also has the largest population of red squirrels in Wales so keep your eyes peeled!
7. Conwy Suspension Bridge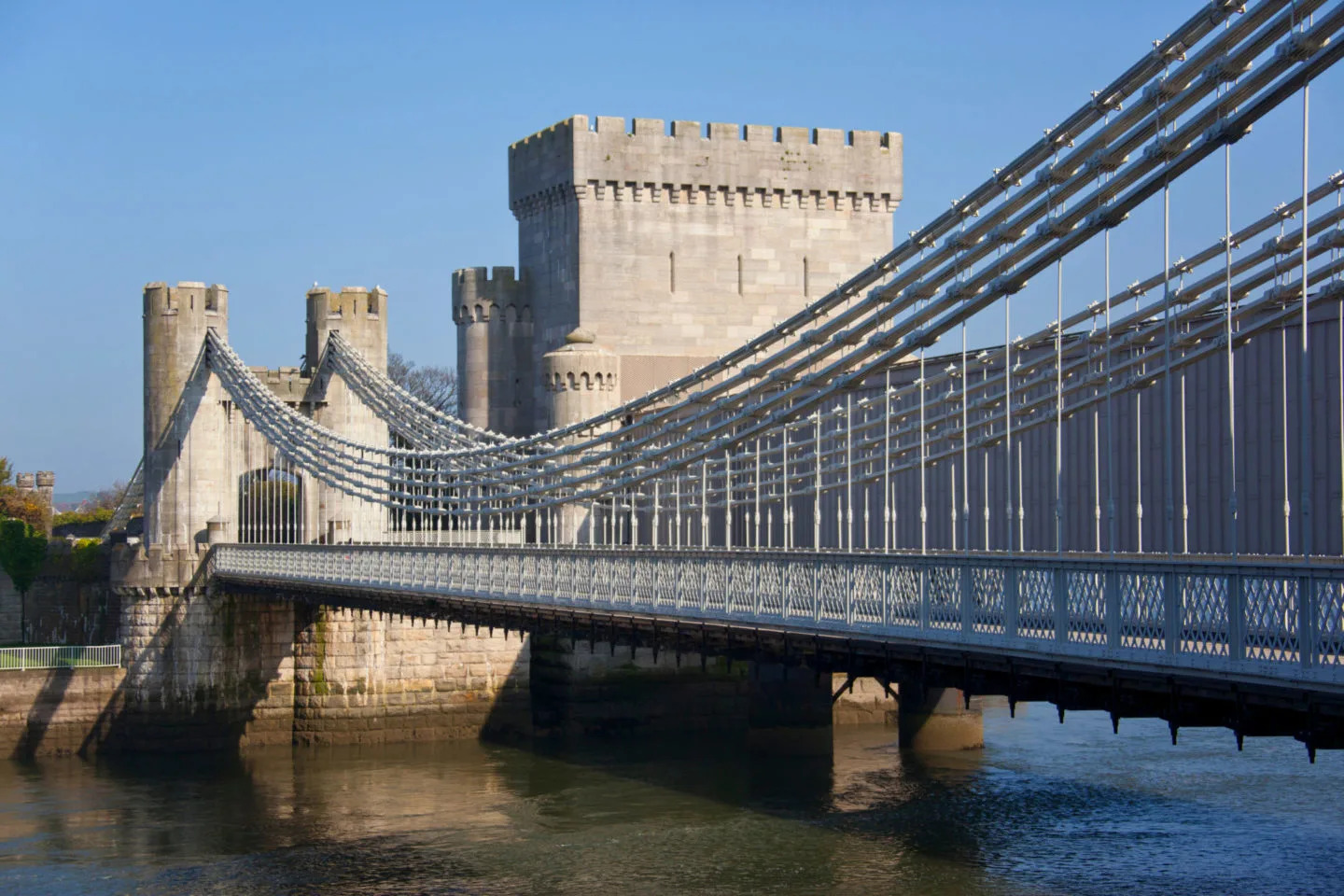 The Grade I listed Conwy Suspension Bridge was one of the first road suspension bridges in the world, so not only is it beautiful but it carries much historical significance too.
The bridge is 100m long and looks down over Conwy River. It is open to pedestrians and cyclists and the bridge is cared for by the National Trust.
8. Llanbedrog Beach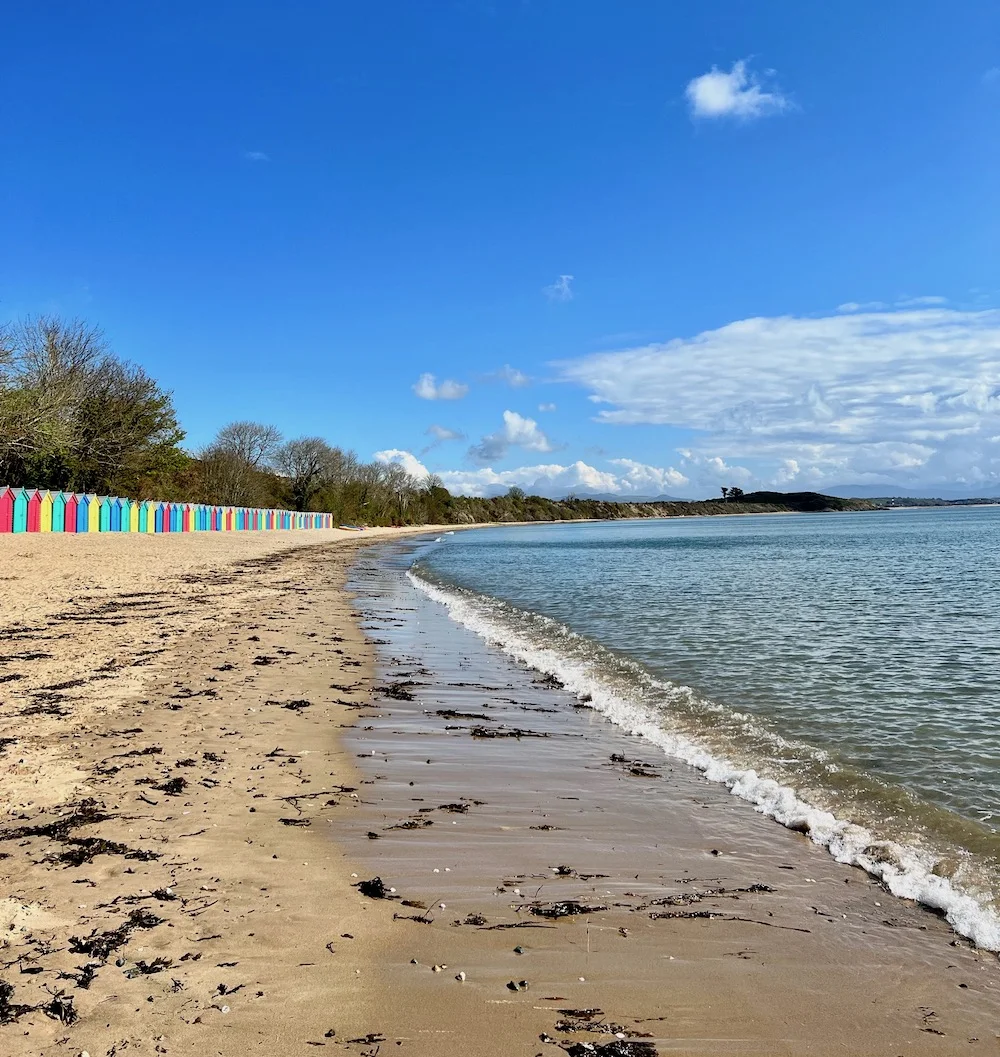 Llanbedrog Beach is one of my favourite beaches in all of North Wales. This beach is cared for by the National Trust and there's a National Trust car park that is free for members.
The beautiful beach is dotted with colourful beach huts and there's a cafe and toilets near the entrance. It's a calm bay so the sea is great for swimming and paddle boarding and there's a great little walk you can do up to the Tin Man.
Read more: Llanbedrog Beach + hiking to the Tin Man
Make sure you explore the Llyn Peninsula and the North Wales coast while you're here because it's just gorgeous. I've linked some of my favourite places on the Llyn Peninsula below.
9. Plas yn Rhiw
Plas yn Rhiw on the Llyn Peninsula is a small but charming National Trust in North Wales. The Georgian manor house with ornamental gardens has a lovely tea room and gorgeous woodland, orchard and meadow. You can take a beautiful coastal walk from Plas yn Rhiw into the village of Rhiw.
10. Porthor/Whistling Sands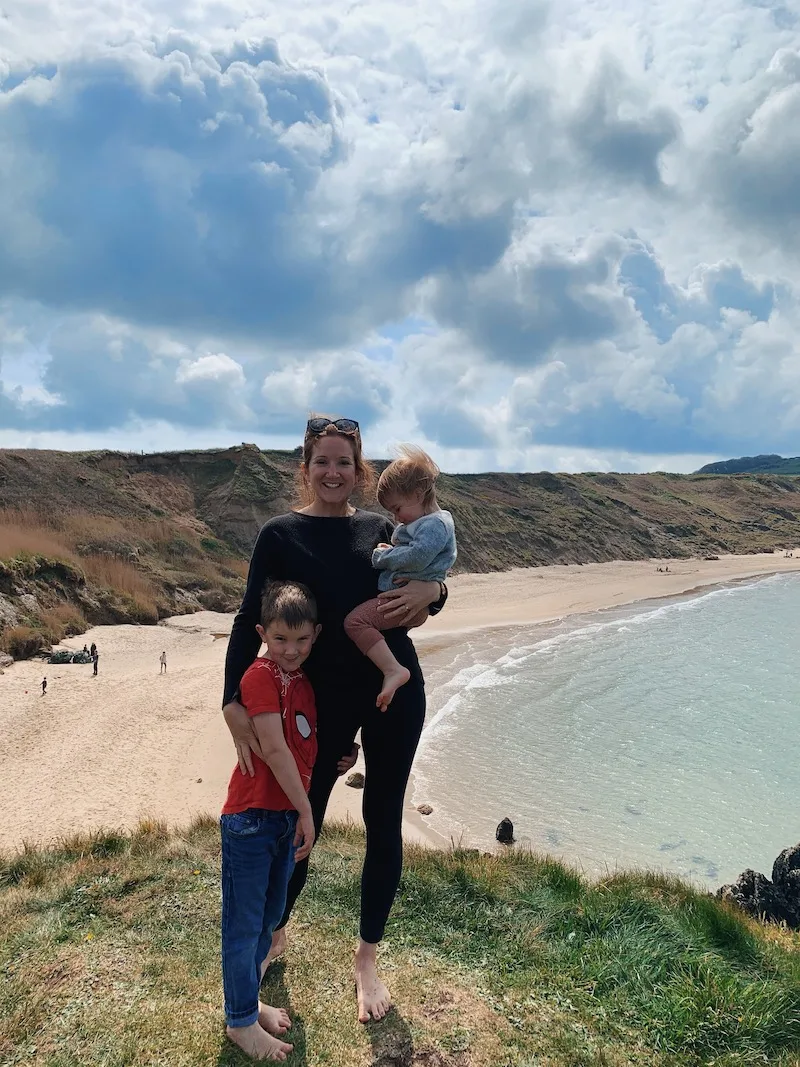 Porthor, or Whistling Sands as it's known in English, is another stunning beach on the Llyn Peninsula which is cared for by the National Trust and has a car park that's free for members.
The beach got the name 'Whistling Sands' thanks to the pure white sand that seems to 'whistle' underfoot. (I'd actually say it's more of a squeak but 'Squeaking Sands' doesn't sound quite as romantic!)
It's a lovely beach with a cafe and some caves to explore at the far end.
---
If you'd like to read more about North Wales, check out these posts…