The best day trips around England are outside of the big cities and here are 20 of the best places to visit around England (that aren't London!)
1. Windsor
Top thing to do in Windsor: Visit Windsor Castle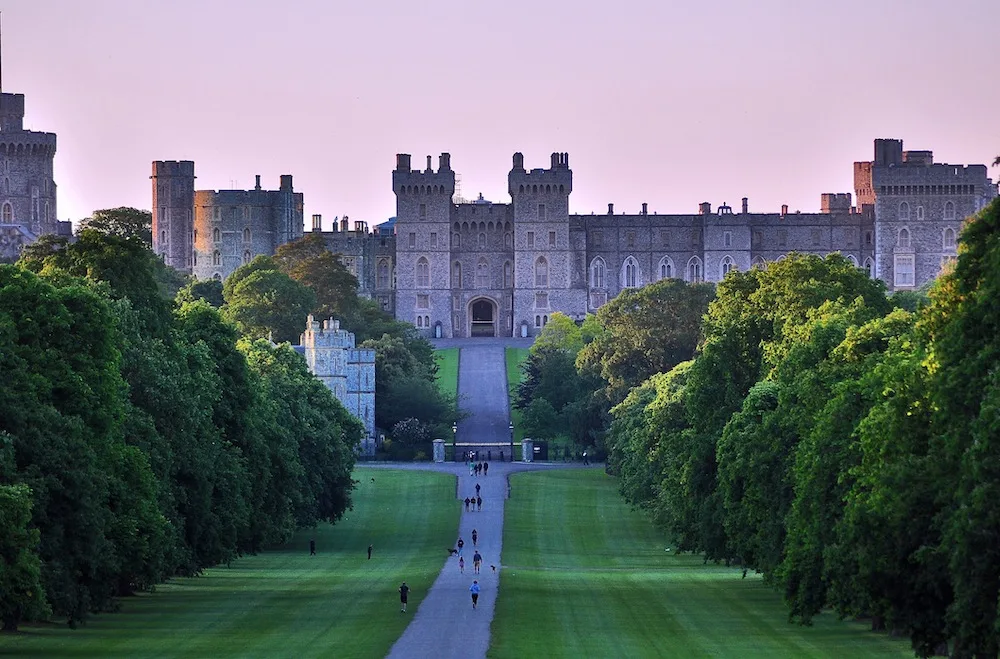 Windsor is an easy 40-minute train journey west of London so it makes a great day trip from London. The historic city dates back to the 11th century when it was founded by William the Conqueror!
You can walk along the River Thames, explore the pretty parks and check out the shops, but the top thing to do in Windsor is undoubtedly visiting the royal residence, Windsor Castle.
If you watched one of the Royal weddings from the last few years on TV then you've seen Windsor Castle! It's incredible to witness such an impressive castle IRL and one of the British Royal family's residences in person. Remember, if you see the Union flag flying on top of the castle then the King is not home!
This has been a royal home for over 900 years and is the largest occupied castle in the world.
Here's a half day trip to Windsor Castle with tickets for an easy day trip from London.
2. The Peak District
Best thing to do in the Peak District: Hiking followed by a country pub lunch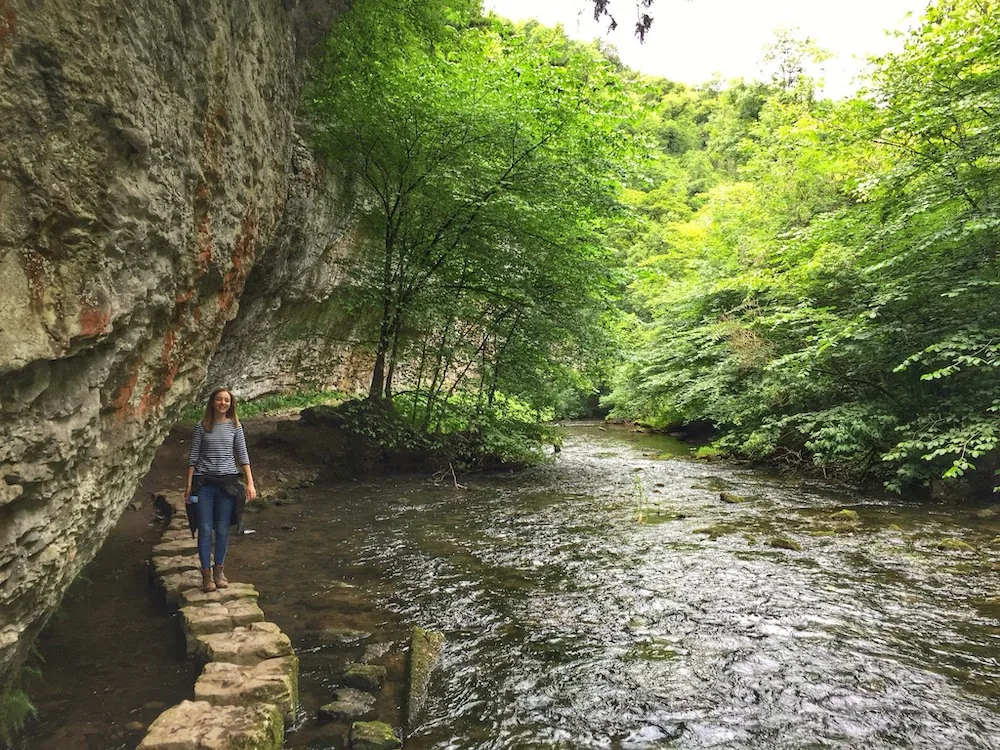 Visiting the Peak District National Park has to be one of the best day trips around England because it's gorgeous – but it's also close to so many other cities so it's great for a day trip from Manchester, Sheffield, Leeds, Liverpool, and Birmingham. .
The Peak District is picture-perfect countryside but it's less than 90-minutes from these major cities, plus it has charming spa towns like Buxton, stately homes like Chatsworth House, and delicious villages like Bakewell.
If you prefer more active days out, book a rock climbing excursion on Hathersage Edge. You could also hike along Cave Dale or explore the limestone caves at Blue John Cavern. Winnats Pass is a very scenic mountain drive in the Peaks, as long as you're okay with narrow roads and hairpin bends.
Read more: Chee Dale Hike – A secret alternative to the Monsal Trail
3. Oxford
Best thing to do when you visit Oxford: Visit the beautiful university buildings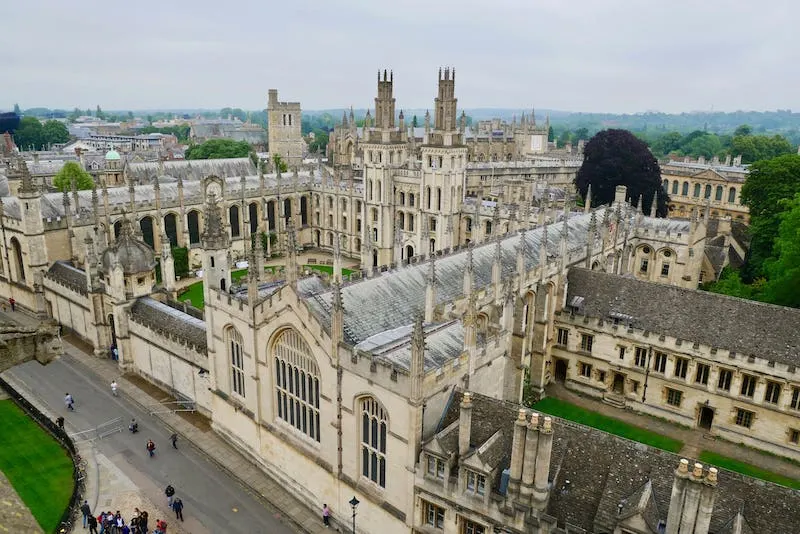 Oxford day trips are popular day trips for a reason! Oxford is a go-to day trip from London and it's only a one-hour train journey south of Birmingham too. Most of the top things to do in Oxford revolve around the prestigious university and some of the best buildings to visit are Christchurch College and the Bodelian Library.
On a warm summer's day, go punting on the River Cherwell (it's worth paying for a professional to punt for you, trust me!) and climb up Carfax Tower for lovely views. And if the heavens open, dive inside the Covered Market or the quirky Pitt Rivers Museum.
Read more: Things to do in Oxford during your first visit
I highly recommend taking a walking tour of the uni with an Oxford student!
4. Northumberland Coast
Best thing to do in Northumberland: Visit Bamburgh Castle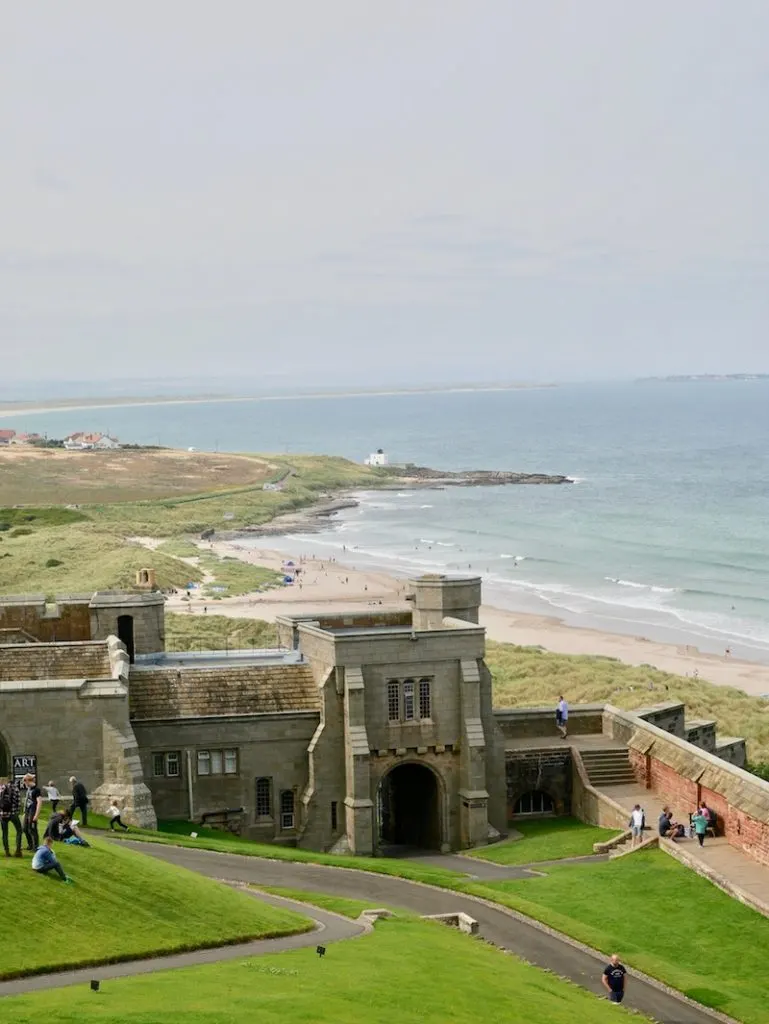 Staying in or around Newcastle? There are plenty of places to explore on the Northumberland Coast that make excellent day trips. Bamburgh Castle is a phenomenal structure that looks even more impressive perched on a rugged cliff edge. And it's near to Lindisfarne, an inhabited holy island that is only accessible when the tide is out.
Alnwick is an old market town where you can find Barter Books, one of the largest second-hand bookshops in Europe. This town's namesake castle is one of the top Harry Potter locations where you can even take broomstick-flying lessons!
Read more: Visiting Bamburgh Castle
5. Brighton
Top thing to do in Brighton: Walk along Brighton Pier!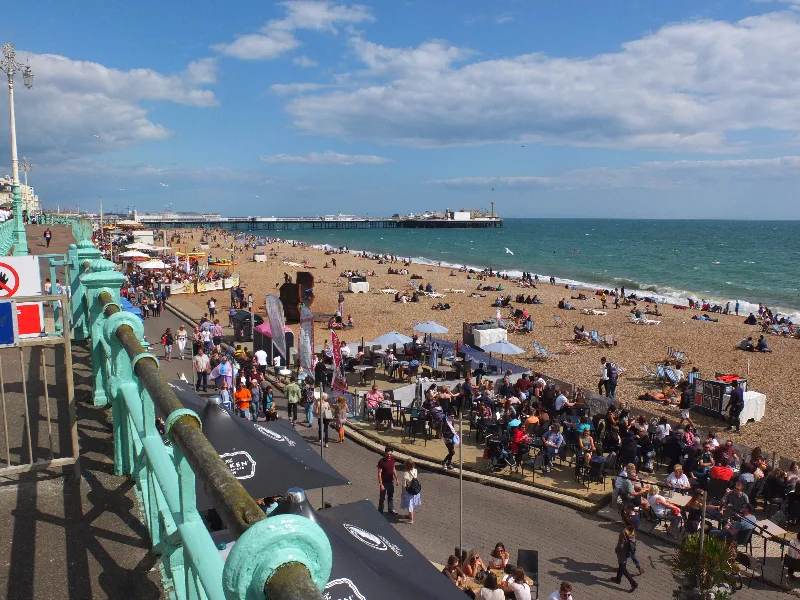 There's always so much going on in the seaside resort city of Brighton. Whether they're celebrating England's largest arts festival with Brighton Fringe in June or one of the biggest Pride events in August, you're never far away from a good time.
No matter when you visit, the stunning Brighton Palace Pier, beach, and brightly coloured houses will be there to greet you. It's an ideal day trip from London or smaller cities along the coast like Portsmouth.
Read more: An insider's guide to Brighton and Hove
For great views across Brighton, it's well worth going up the Brighton i360
6. The Jurassic Coast
Best thing to do along the Jurassic Coast: Visit Durdle Door in Dorset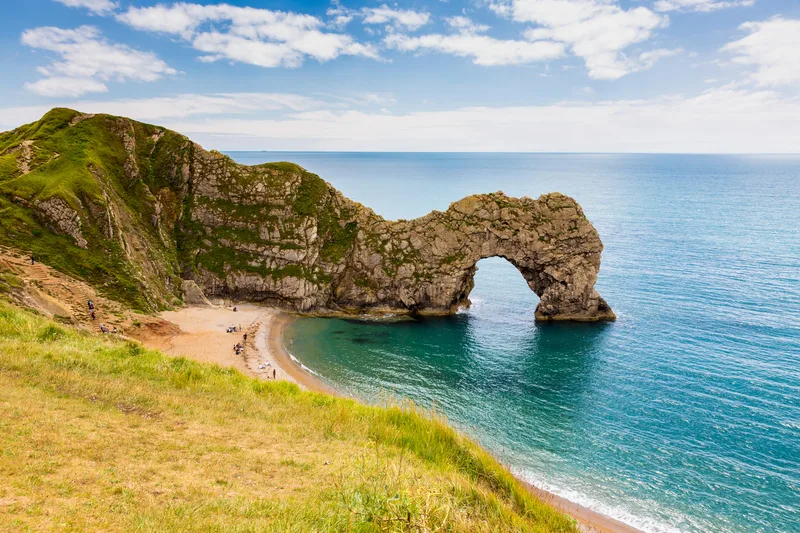 Further west along the south of England is the Jurassic Coast stretching 96 miles from Studland Bay in Dorset to Exmouth in Devon. This slice of coastline is a UNESCO World Heritage Site thanks to its unique geological characteristics. Parts of the Jurassic Coast are easily accessible from Exeter or Bournemouth and even Southampton or Portsmouth.
You can walk part of the coastal trail or marvel at the limestone Durdle Door in Dorset. Book a fossil walk to see if you make any impressive discoveries and check out Corfe Castle, Old Harry Rocks, and the nature reserve at Abbotsbury.
Read more: A weekend guide to Dorset
You can do day trips to Durdle Door from Bournemouth which is easiest if you don't have a car.
7. York
Best thing to do in York: Go shopping along the Shambles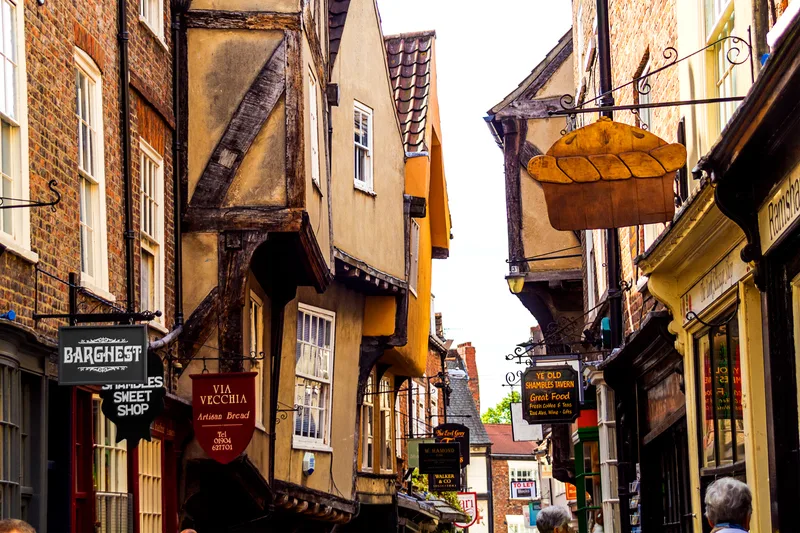 York is a great alternative day out to Oxford if you're based in Leeds or Sheffield (or Manchester, at a push). It's a historic city built by the Romans on the River Ouse with medieval streets like the Shambles prompting comparisons to Harry Potter's Diagon Alley.
You can visit the 13th-century York Minster cathedral, York's city walls, and so many other historic landmarks. There are a surprising number of great craft beer and cocktails bars in York too!
If you're a Harry Potter fan, check out the Harry Potter themed walking tour in York.
8. The Cotswolds
Best thing to do in the Cotswolds: Have lunch in a charming town such as Castle Combe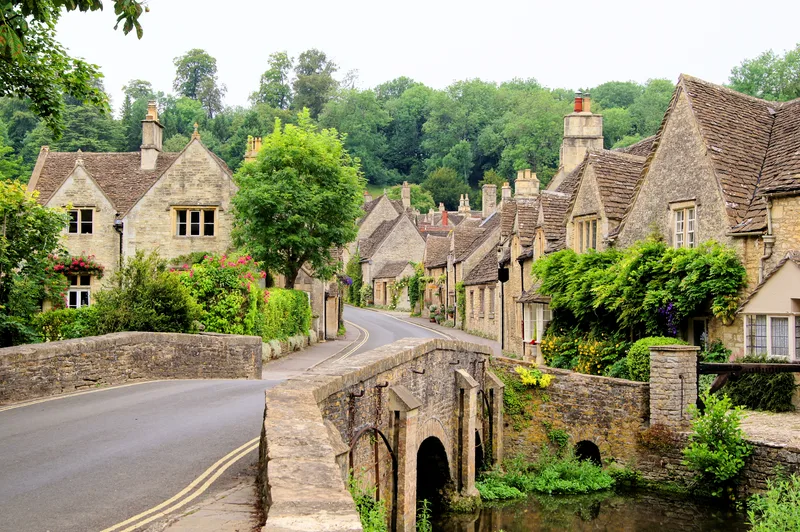 The Cotswolds has been a firm favourite amongst day trippers and staycationers for decades. The area is filled with adorable villages nestled into lush green hills is an official area of outstanding natural beauty and there's no better descriptor for The Cotswolds than that.
This is a great day trip from Bristol or Bath. But if you can handle a 12+ hour day then it's doable from London too. Driving is best so you can visit as many charming towns as possible like Bibury for Arlington Row, Castle Combe, and Stow-on-the-Wold for Yew Tree Door.
Read more: A family weekend in the Cotswolds
If you're taking a day trip from London to the Cotswolds then day tours are available.
9. St Ives
Top thing to do in St Ives: Visit the Tate St Ives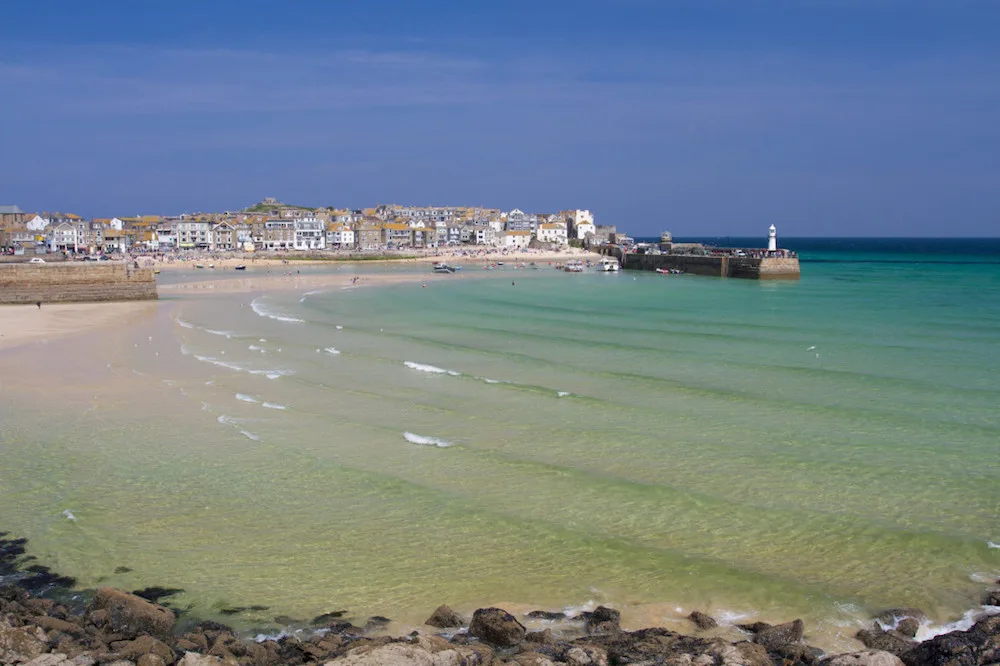 Not forgetting about the southwest coast, St Ives in Cornwall is an ideal day trip from Plymouth or Exeter. It's a postcard-perfect seaside town with lots of pleasure boats in its marina and surf beaches nearby.
But St Ives is mostly famous for its art scene. The Tate St Ives is a brilliant modern art museum with exhibitions that are constantly rotating. You can also buy local art from galleries like Blue Bramble Gallery and the Harbour Galleries.
10. Hadrian's Wall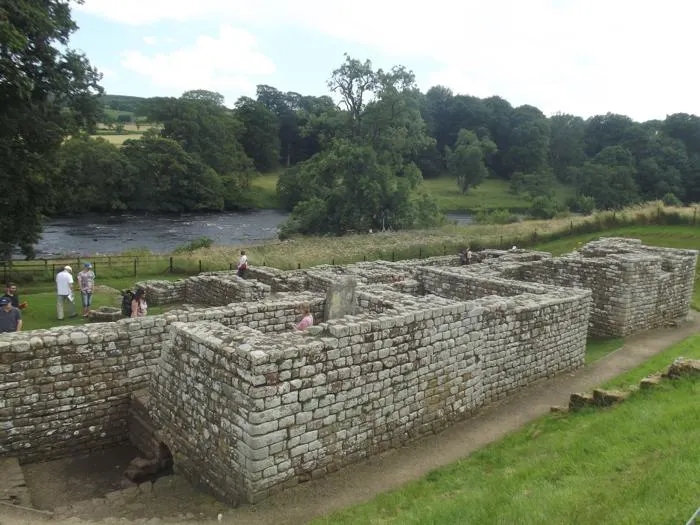 Only 10% of the wall that the Roman Emperor Hadrian built almost 2,000 years ago in Northern England is still standing. But there are plenty of forts and other interesting sites left to see which makes for a great day out if you have kids.
Chesters Roman Fort, Housesteads Fort, and Vindolanda Fortress are super close to Newcastle. Sycamore Gap, a huge tree that grows out of dip in the wall, is an incredibly beautiful site too. And if you're in the city of Carlisle in Cumbria, you can visit Birdoswald Fort which is closer to the west.
Read more: Why visit Hadrian's Wall?
11. Whitby
Best thing to do in Whitby: Visit Whitby Abbey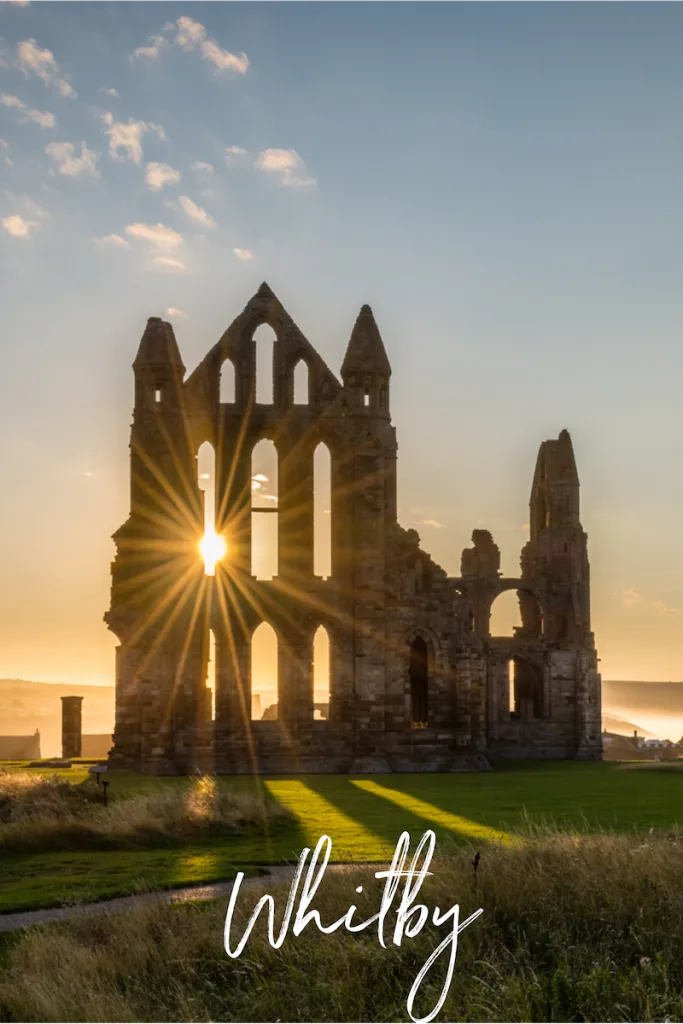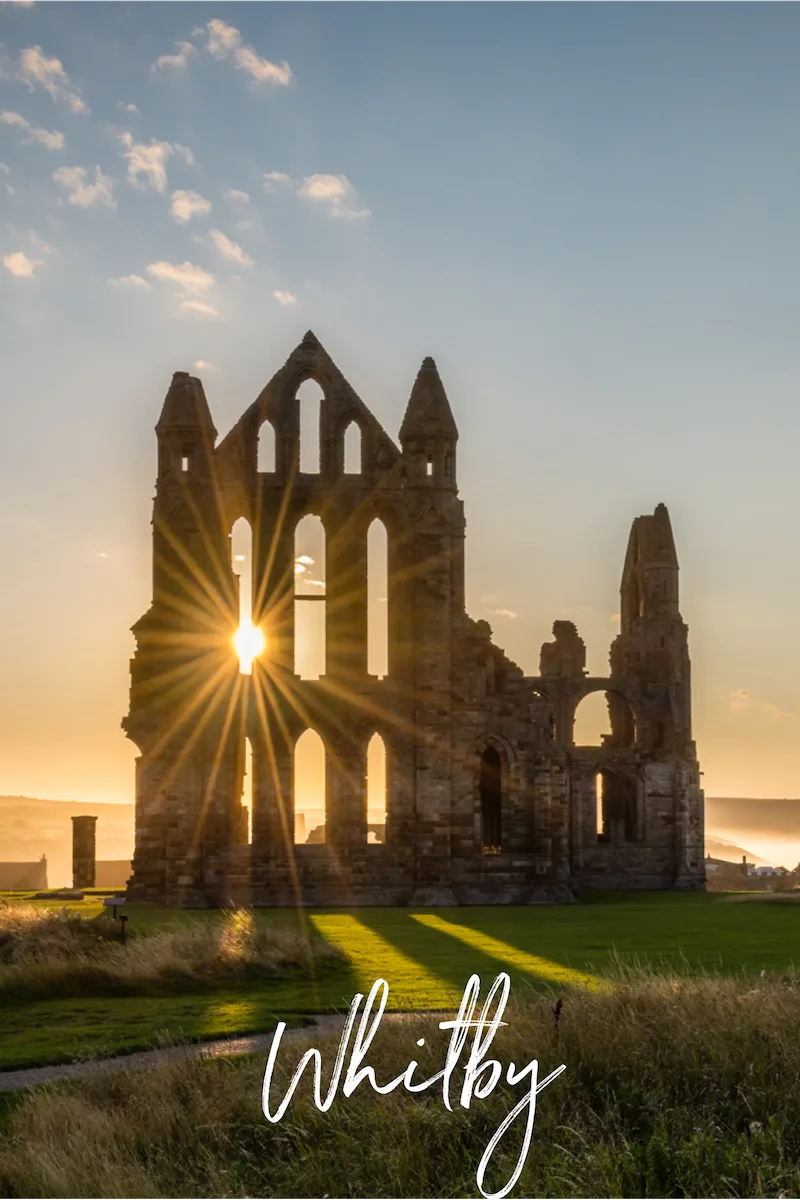 Who doesn't love spending a day at a classic British seaside town that almost never promises beach weather? Whitby is exactly that for cities in Yorkshire like Leeds and York. Luckily, there are lots of other things to do here besides stubbornly eating ice cream on the beach as the strong wind throws sand in your face.
Some sources claim that Whitby's Gothic Abbey was the inspiration for Dracula's castle in the original Bram Stoker novel. Captain Cook lived in Whitby for a while and you can visit a museum dedicated to him or climb the 199 steps up St Mary's Church Tower for lovely coastal vistas. And when the sun is shining, Whitby Beach with its multicoloured beach huts is actually a stunning place to spend the day.
Read more: A perfect Whitby Travel Guide
12. Chester
Best thing to do in Chester: Admire the unique 'rows'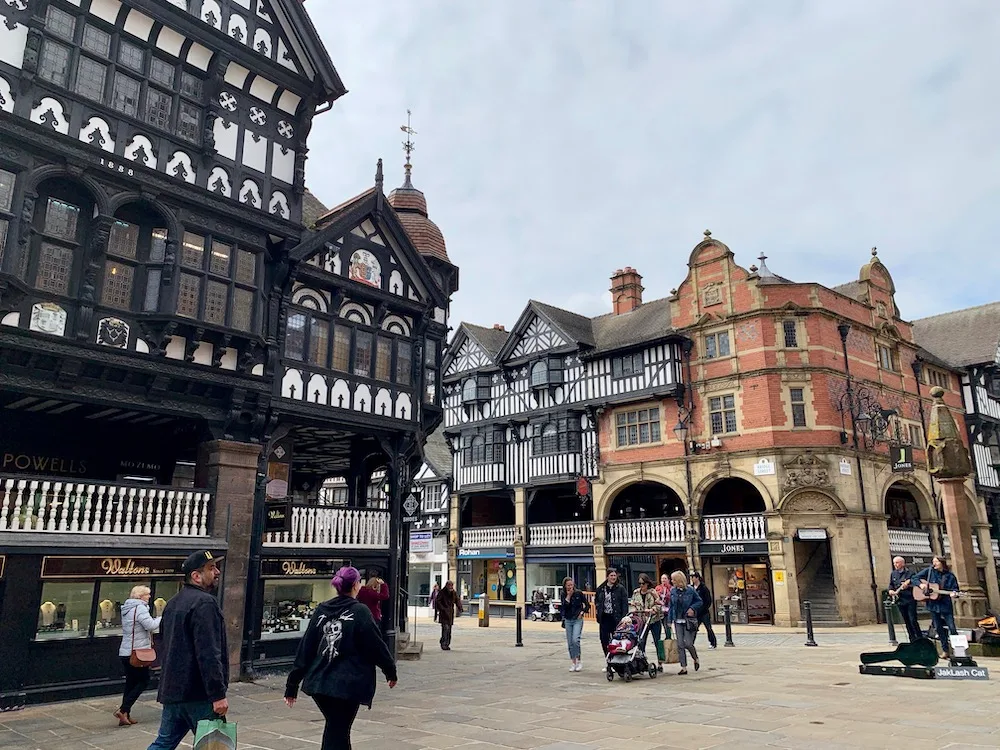 Chester is a small historic city near the Welsh border and it's a great, easy day trip from Manchester, Liverpool or North Wales. It really deserves to get just as much recognition as York because they're very similar. Also built by the Romans, Chester's city walls are so well-preserved, you can still walk along them!
It must have one of the prettiest high streets in England with lots of Tudor-style half timber buildings and a beautiful Victorian clock as the centrepiece. If you visit in the right season, you can enjoy a day at Chester Races or enjoy a walk along the canals and through Chester Meadows.
Read more: 100 things to do in Chester
13. Suffolk Coast
Best thing to do along the Suffolk Coast: Go walking along the wild beaches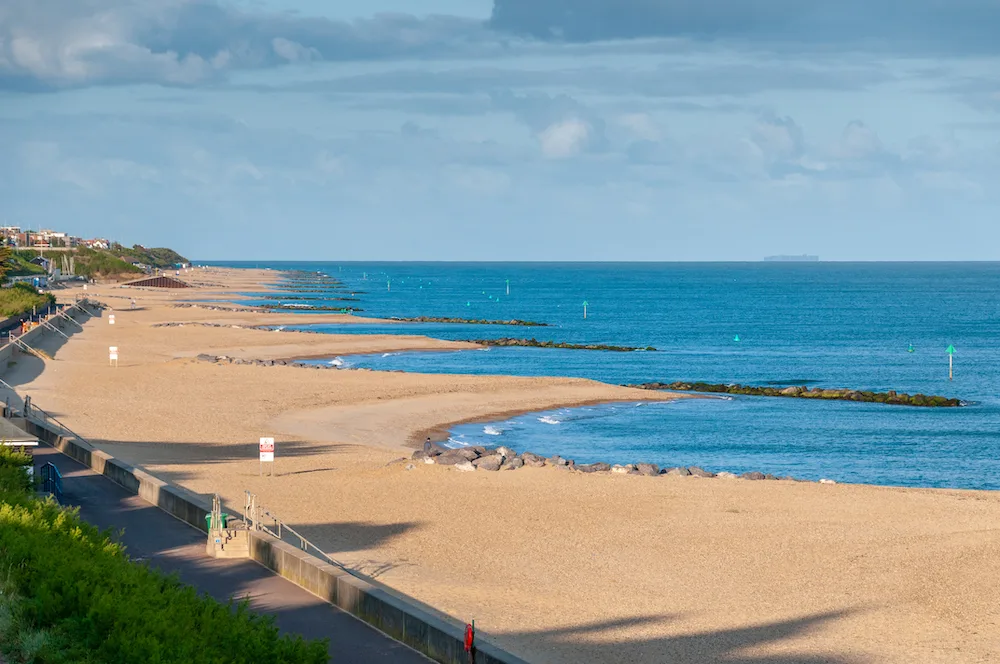 The Suffolk and Essex coastal towns are so underrated! Places on the seaside like Gorleston-on-Sea, Clacton-on-Sea, and Frinton-on-Sea might not sound as sexy as Brighton or Eastbourne but they're so pretty and great places to enjoy a day at the beach.
Plus, the Suffolk Coast is much more convenient for a day trip if you are based in Norwich or Cambridge. You'll find Victorian bandstands and piers, funfairs, and long stretches of clean and safe white sands.
14. Cambridge
Best thing to do in Cambridge: Go punting along the river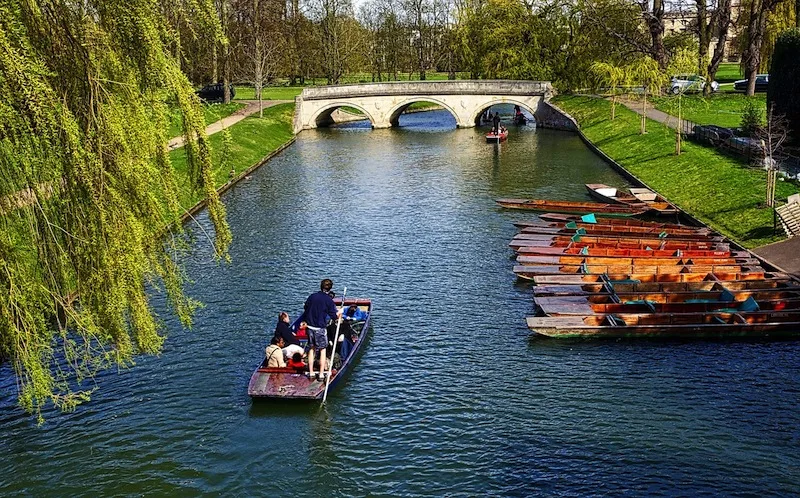 Speaking of Cambridge, it's one of the best day trips around England if you're staying in London or Birmingham. This university city resides on the River Cam with a notable and historic building around every corner. King's College and King's College Chapel along with Trinity College are a couple of the most impressive University of Cambridge buildings you should visit.
Like Oxford, you can try punting along the river where you'll see Cambridge's own Bridge of Sighs. But if you're visiting in winter, check out The Fitzwilliam Museum for quirky antiquities and classical art.
When visiting Cambridge, I highly recommend taking a tour of the university with students who can give you an insight into uni life!
15. Seven Sisters Cliffs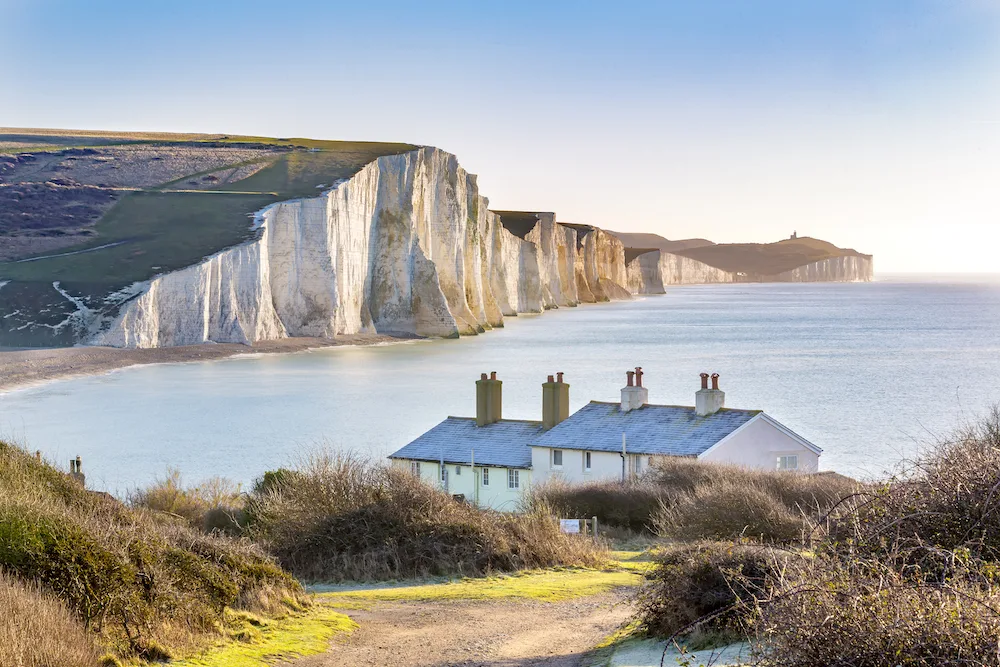 The White Cliffs of Dover might be the most famous chalk cliffs in England, but the Seven Sisters Cliffs are just as impressive plus easier to visit. It's an easy day trip from Brighton and not far from Portsmouth or cities in Kent.
You can walk along the beach to the Coastguard Cottages for the most stunning views. And don't forget to drive a few minutes down the road to check out Beachy Head Cliffs and the Beachy Head Lighthouse too.
You can take a day trip from London to the Seven Sisters Cliffs which is easiest if you don't have a car.
16. The Yorkshire Dales
Best thing to do in the Yorkshire Dales: Visit Ingleton Waterfalls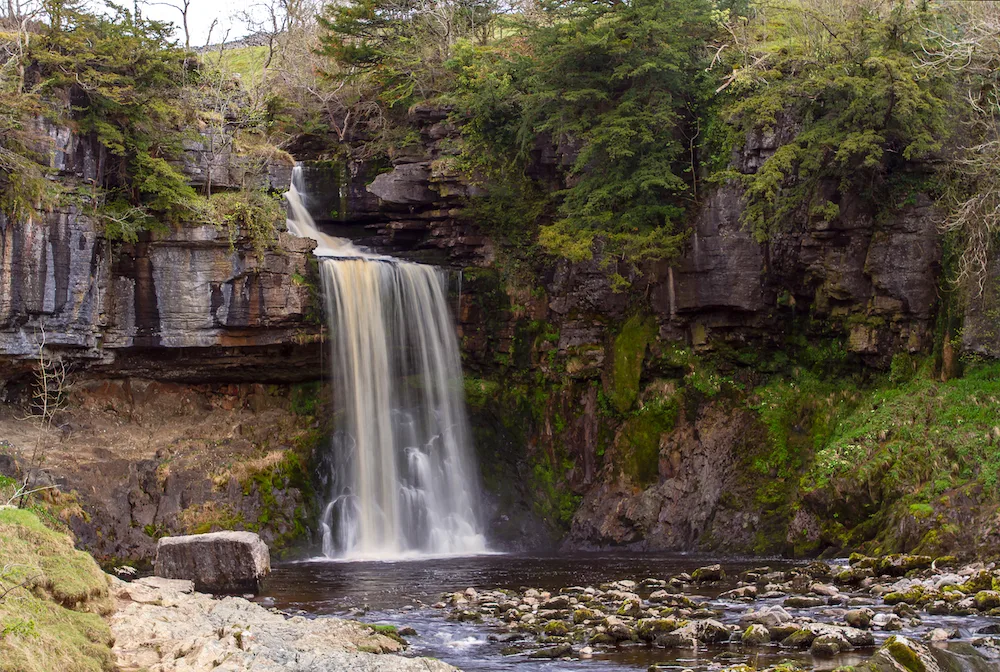 The Yorkshire Dales is the second biggest national park in England after the Lake District. While the Lake District maybe slightly more popular, the Yorkshire Dales are much easier to visit as a day trip around England. The Dales is less than a 90-minute drive from Manchester, Liverpool, and Leeds.
Explore the charming market towns like Settle. Hike vast geological formations like Malham Cove and stroll along the Ingleton Waterfalls Trail. Witness the stunning 19th-century 24-arch Ribblehead Viaduct and be amazed at how much there is to see in this often overlooked part of England.
17. Isle of Wight
Best thing to do on the Isle of Wight: Visit the picture perfect town of Shanklin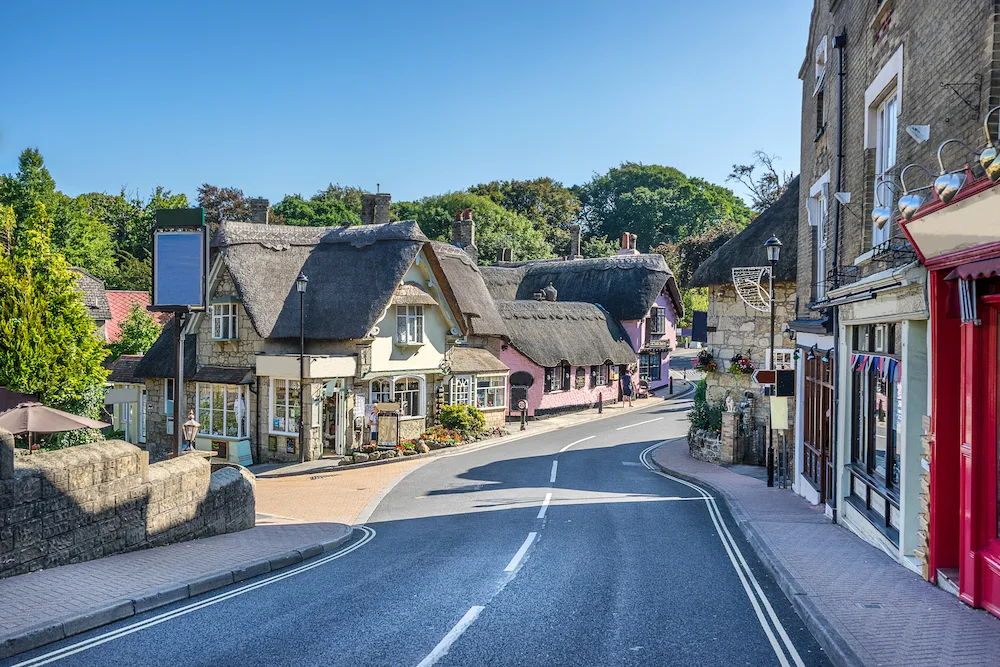 Not many of England's islands are close enough for a day trip, but the Isle of Wight is only a 45-minute ferry ride (or should I say hovercraft ride!) from Southampton or Portsmouth.
It's like a miniature England with lots of beaches, hikes, pubs, and historic monuments. If you have kids, hop on board the Isle of Wight Steam Railway or the Monkey Haven animal rescue centre.
18. Stratford-Upon-Avon
Best thing to do in Stratford-Upon-Avon: Visit Shakespeare's childhood home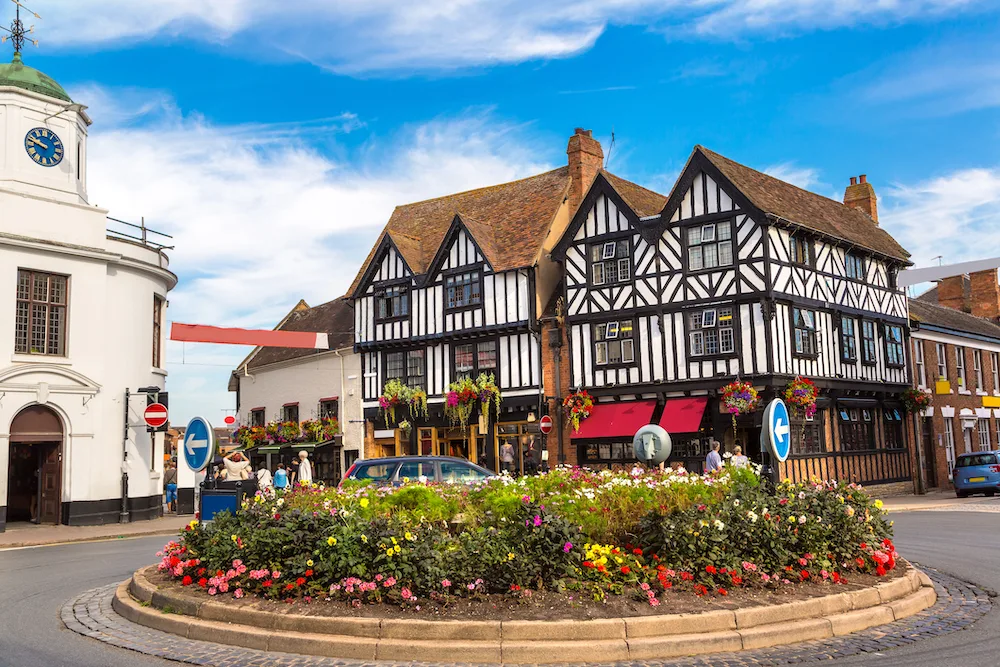 Stratford-Upon-Avon is a market town that dates back to medieval times and is known for being the birthplace of William Shakespeare. It's one of the best day trips around England for cities in the Midlands region like Birmingham.
You can actually visit Shakespeare's childhood home and approximately 5,000 other buildings and monuments dedicated to the Bard. If you haven't had much to do with the famous playwright since high school, visiting Stratford-Upon-Avon is a fun way to swot up!
19. North Wessex Downs
Best thing to do in North Wessex Downs: Visit the filming location of Downton Abbey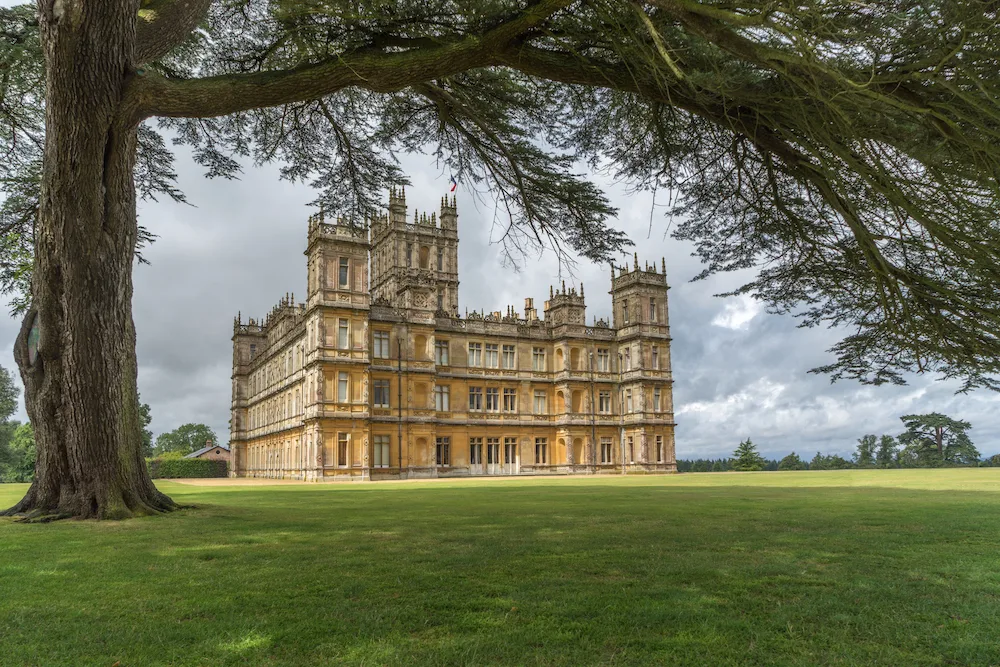 This area of outstanding natural beauty is right in the middle of Bristol and Bath to the west and London to the east, so it's an ideal day trip from London. Nature lovers should visit White Horse Hill, which features a white horse that was etched into the landscape during prehistoric times.
Fans of lavish stately homes and gripping TV dramas have no choice but to pay Highclere Castle in Newbury a visit. This Victorian country house transformed into Downton Abbey for all six seasons of the show and it's even more spectacular in real life.
20. Stonehenge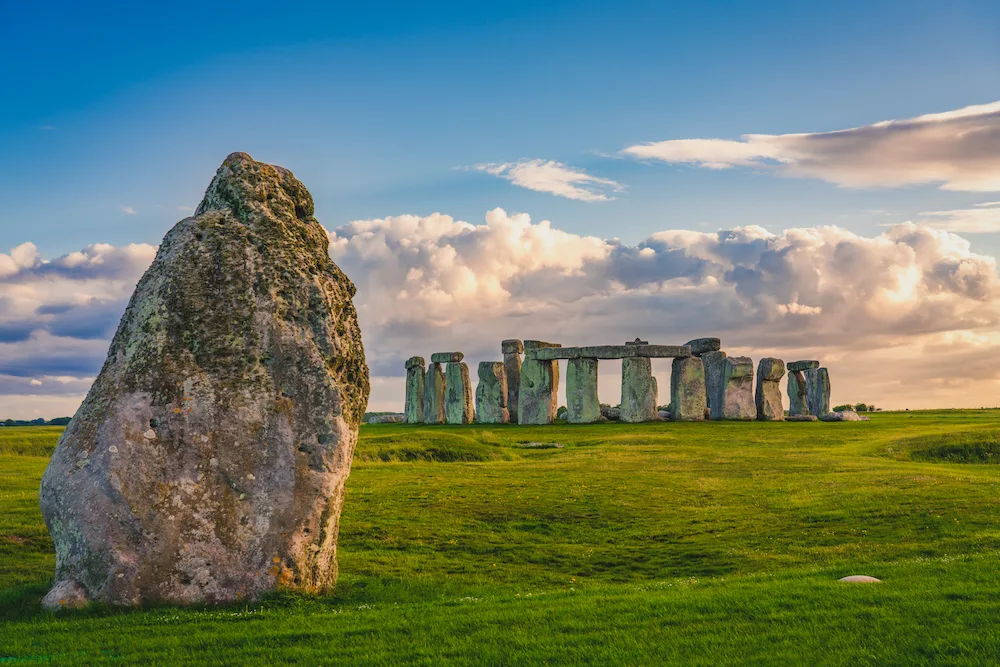 Overseas travellers are probably more keen to visit Stonehenge on a day trip than Brits. But these UNESCO standing stones are such an iconic landmark, it had to make the list!
Bath and Southampton are the closest cities to Stonehenge but many make the trip from Bristol and London too.
Stonehenge is actually quite fascinating for good reason. We know the stones were transported from Wales during the Neolithic period around 2500 BC. But to this day, no one knows why! Stonehenge is somewhere everyone in England has to visit at least once and if you're going to do it, do it right and head down during the summer solstice for that gorgeous midsummer light.