I wasn't going to write this post because, like every year I've ever written a 'highlights from my year' kind of post, I've initially thought I didn't have enough interesting stuff to put in it!
It's funny (and also very telling about where my priorities are right now!) but when I think about my year I think about the long summer days I spent on the beach in Wales with my boys. We spent virtually our whole summer on the coast in Wales this year and it was the best. I can remember George starting pre-school and proudly walking him to school in his tiny little uniform with his enormous backpack, but our trip to Dubai in March feels like a lifetime ago. I genuinely had to double check and see if that happened this year because it feels like SO long ago. Joseph seemed like a baby during that trip and now he's a little boy!
I scrolled back through my Instagram feed to recap my travels and it brought back so many amazing memories. I know we all like to moan about Instagram but it is so perfect to be used like a digital journal to keep track of our lives and record all of our precious memories.
After much scrolling, here are the travel highlights from my 2018…
January – Wales
I stayed at home for all of January. I don't think this was through choice, I think I was just disorganised and didn't manage to book any trips in. I usually hate being at home in January (which is why I have three trips booked for January 2019!) but I actually did have some really lovely days out around Wales.
My favourite was a day out we took to Beddgelert which is one of Sam's favourite places in the world. We drove there through Snowdonia and it was one of those gorgeously crisp winter days with icy blue skies and frost on the ground. It can be hard getting out and about in the UK in January because the weather can be so restrictive, so you've really got to make the most of those lovely sunny days!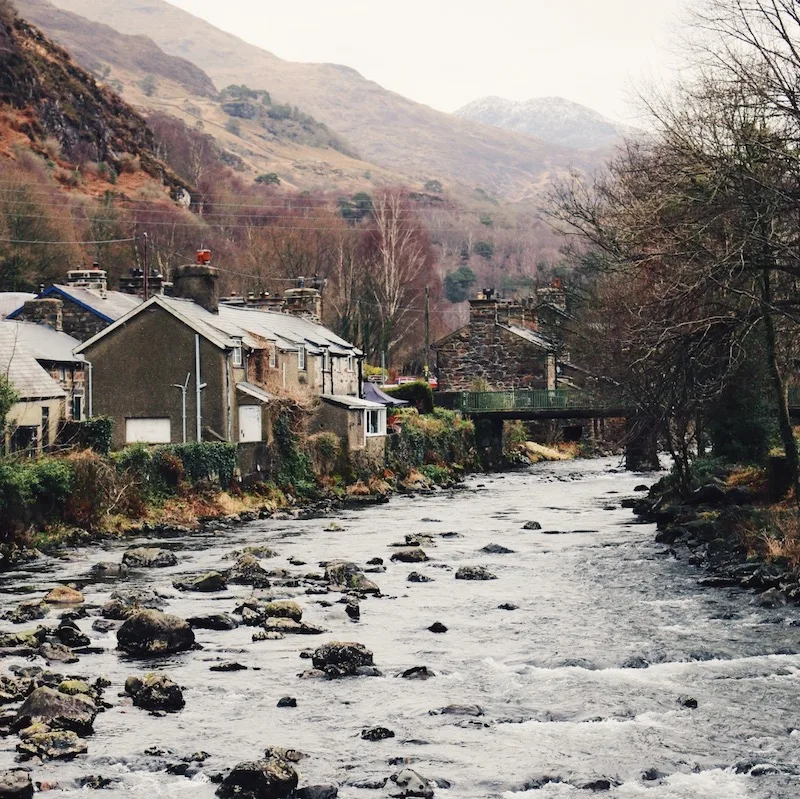 February – Glasgow
I took a solo trip to Glasgow in February and this trip made the list because I had such an amazing time. I'd been to Glasgow a few times before but I'd never seen the city like this. It's so stylish and effortlessly cool with so many places to eat, drink, shop and wander. One of my favourite things about Glasgow is the fact that it's so close to the countryside too. On one of my days there I hopped on a train to Loch Lomond and was hiking in the mountains one minute and back in the city dining in a super cool Indian street food restaurant the next. I can't recommend Glasgow enough for a nice little weekend break!
Read more: How to spend 48 hours in Glasgow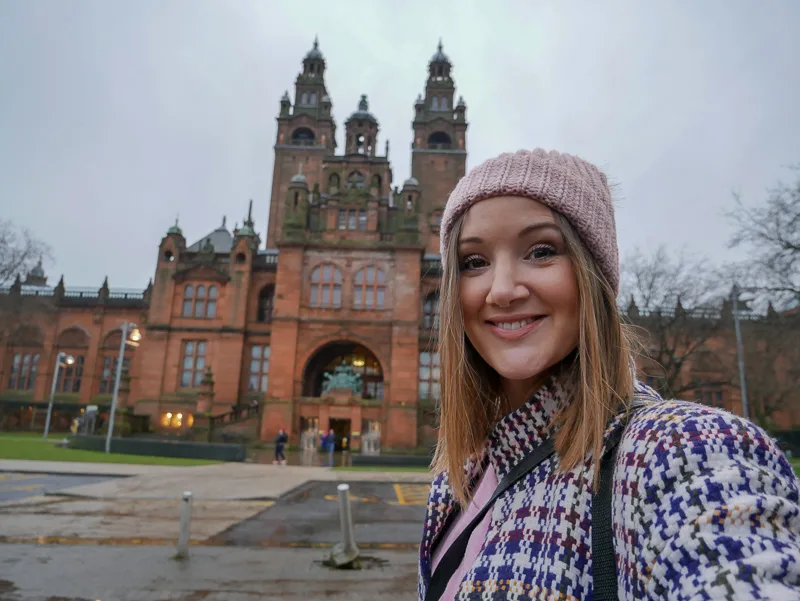 March – Dubai
This was an absolutely epic trip as I travelled to Dubai with Sam and the boys for 8 days. We were travelling with Emirates Holidays as they were making a video about our trip there so we had an incredible itinerary and were lucky enough to have private access to many places. This was a once-in-a-lifetime kind of trip and I feel so lucky to have experienced this with my family.
Read more: My itinerary for a family holiday to Dubai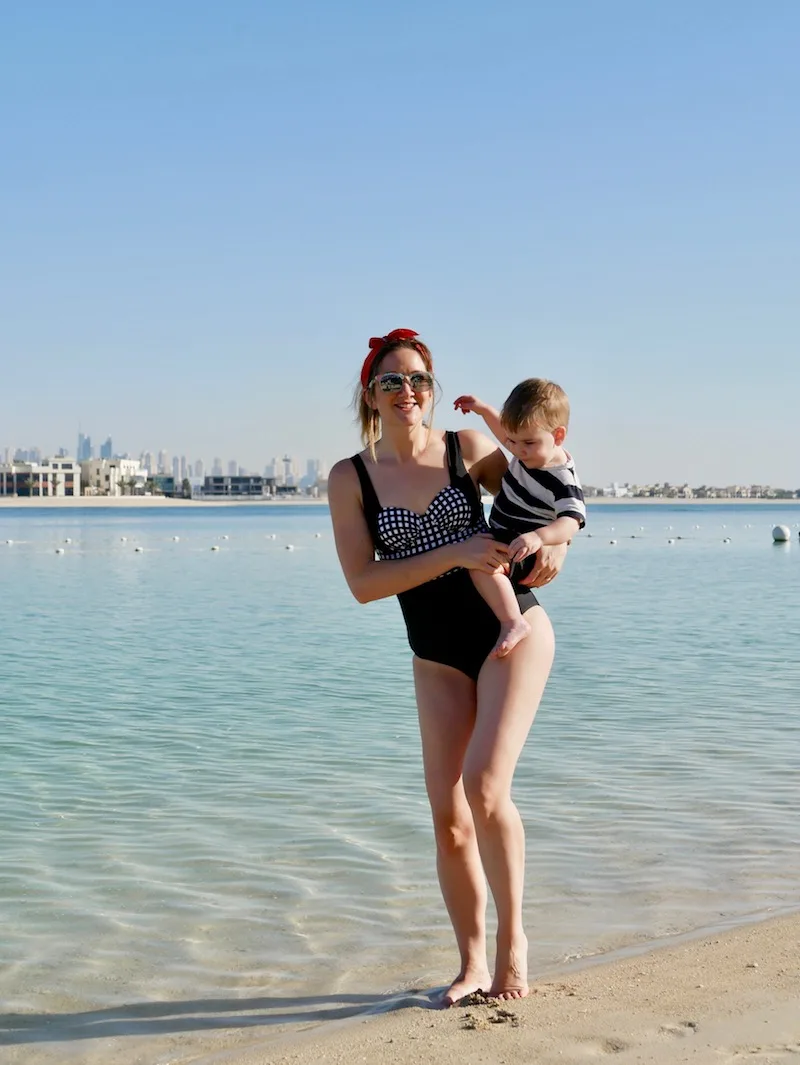 April – Rotterdam
Oh Rotterdam. I fell for this city hard! What a beautiful, unique and interesting place. I was working with P&O Ferries to promote ferry travel and I've got to admit that Rotterdam wouldn't have been my first choice for a city break but I LOVED it.
It's worth going to Rotterdam for the café culture and vintage shopping alone!
Read more: How to spend 2 days in Rotterdam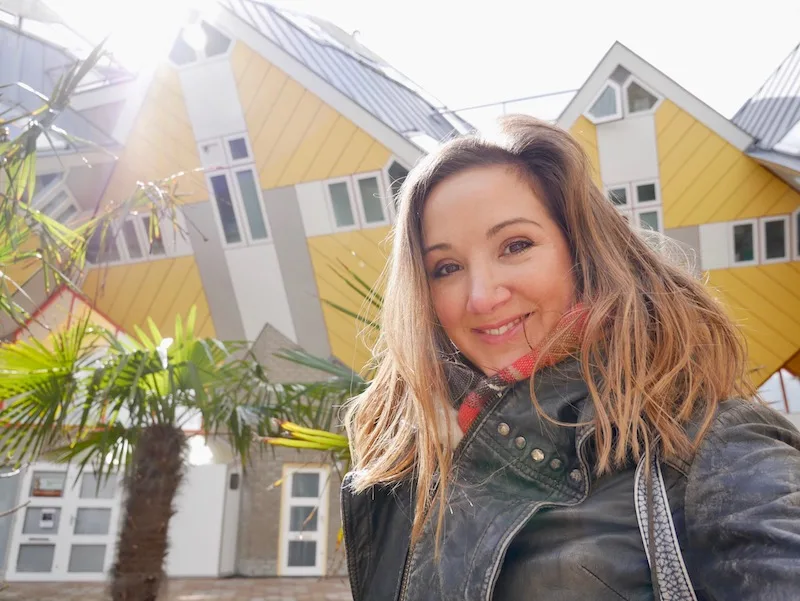 Finland
Finnish Lapland stole a little piece of my heart and, as a girl who really doesn't like being cold, that's saying something! Skiing, reindeer rides, mountain biking through snowy forests, adorable log cabins, ice hole swimming, igloos and some of the most incredible food I've ever eaten. What's not to love!? This was a real bucket list trip and it was amazing.
Read more: An incredible arctic adventure in Finnish Lapland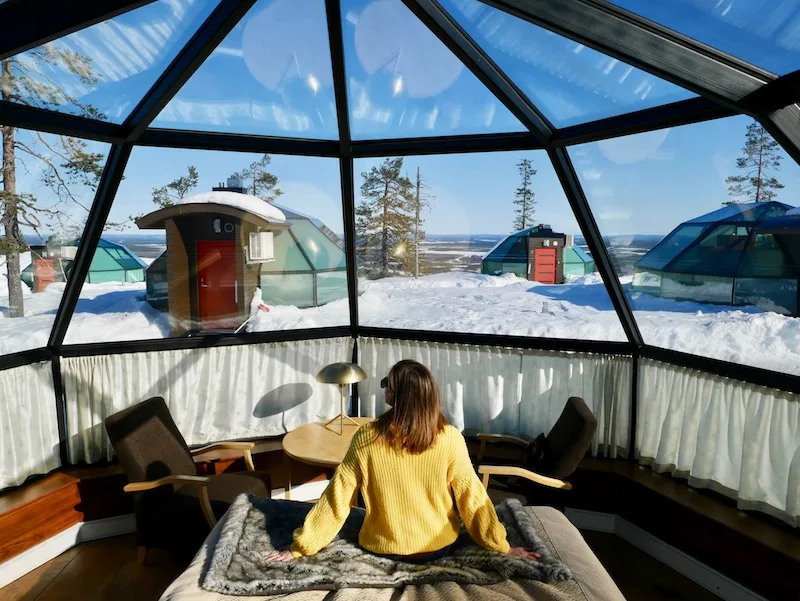 May – Orkney Islands
Even when I think about our family trip to the Orkney Islands in Scotland I can't help but feel peaceful. It was honestly the most peaceful place I've ever been.
Read more: The Travel Hack's guide to the Orkney Islands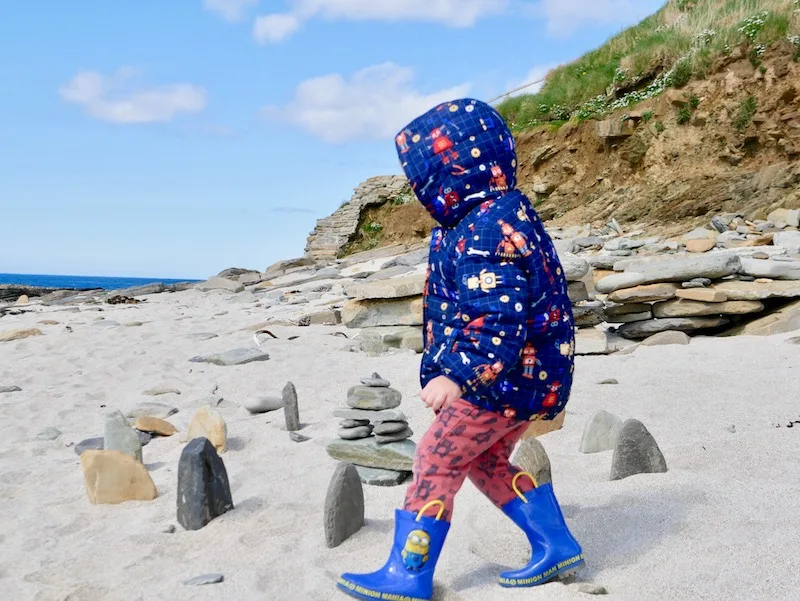 Ireland road trip
This was almost a week of solo travel through Northern Ireland which is something I wouldn't normally do – a whole week alone is a LONG time. But it was brilliant, so so brilliant. I loved the ease and freedom of road tripping and it was liberating to do whatever I wanted whenever I wanted.
I saw so much of Ireland and Northern Ireland and I loved working with Jurys Inn on this project.
Read more: My Ireland road trip – a 1 week itinerary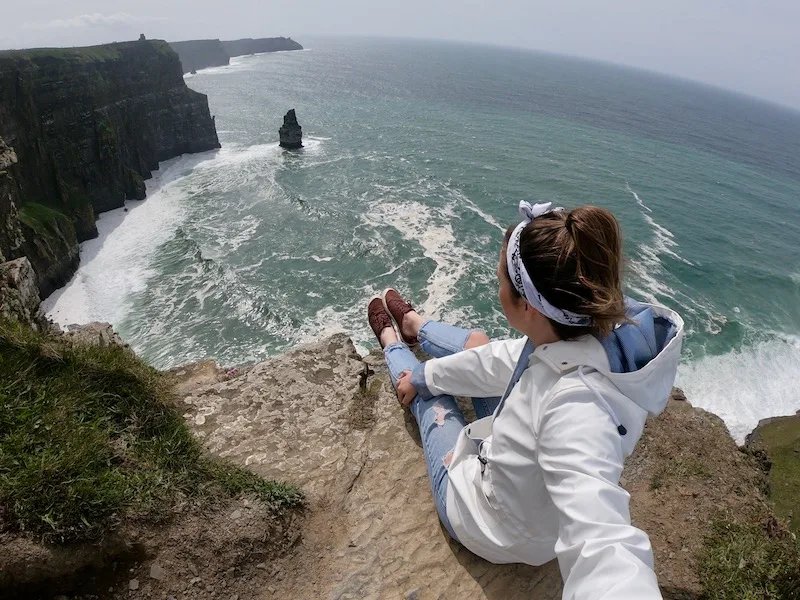 Turkey
The month ended with a family trip to Turkey with Mark Warner Holidays. This was lovely and was our first Mark Warner summer holiday and we all loved it. There was great childcare for the kids and so many activities to keep us all happy – such a great family holiday.
Read more: The dream holiday for active families at Phokaia Beach Resort, Turkey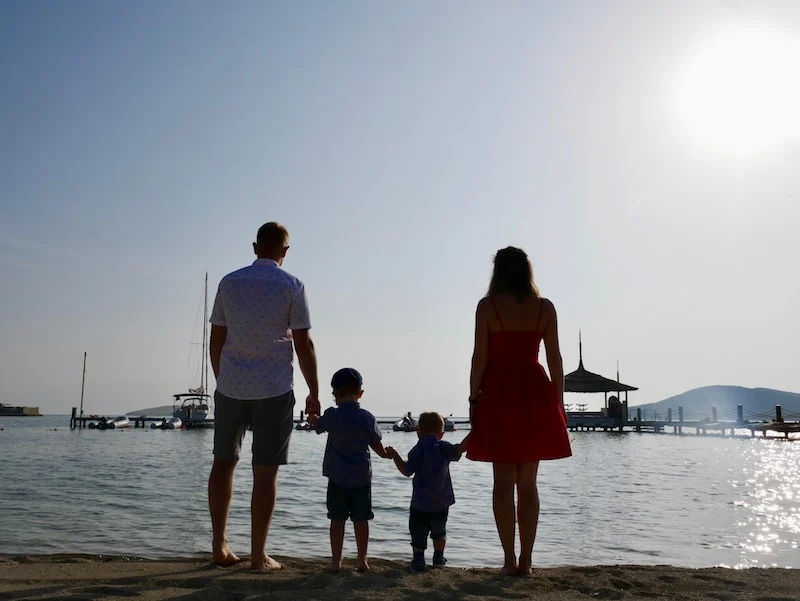 June – Brussels
This was the first of the Blogger Course Weekenders and I travelled to Brussels with some members from my e-course. It was a trip with WowTrip who organise surprise holidays and, I'm not going to lie, I was a little disappointed when I found out we were going to Brussels.
Thankfully, Brussels turned out to be an amazing place for a weekend break. We spent one day in Brussels, one day in Bruges and one day in Ghent and it was brilliant.
Read more: WowTrip review: Would you take a mystery holiday?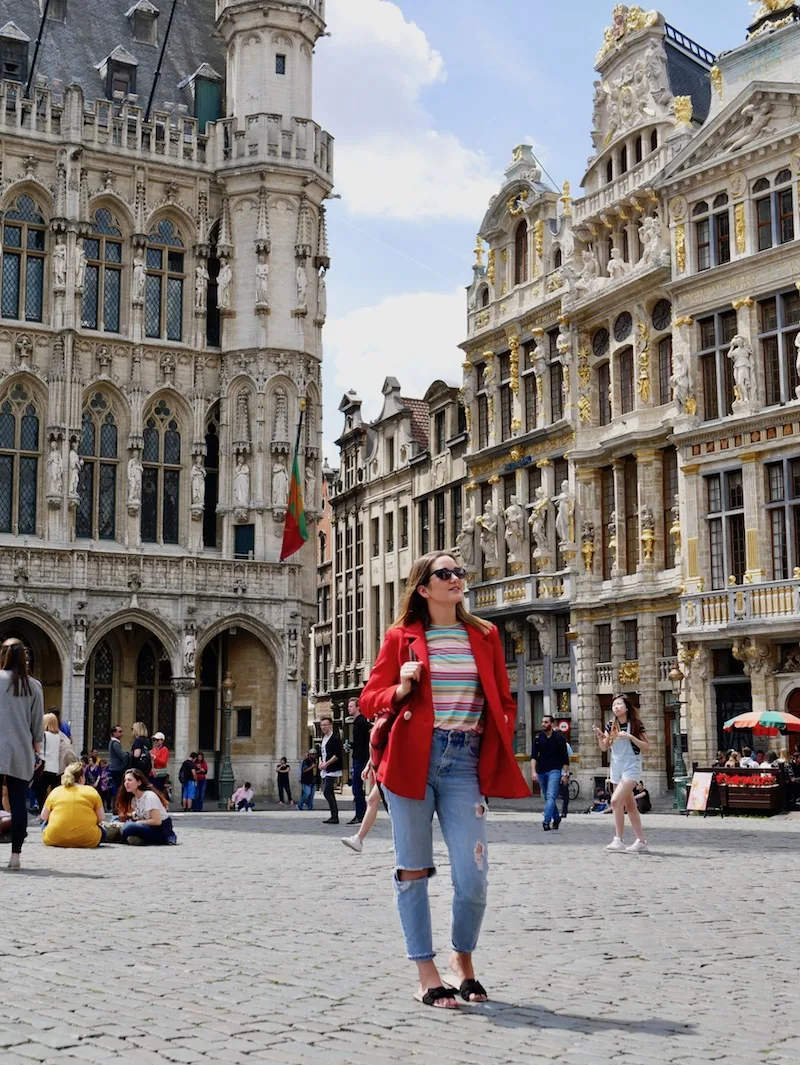 July – Cologne
The second blogger course weekender was to Cologne, another city I'd never thought about visiting but once again I had a fabulous time with members of the course.
August – A family trip to France
We took our final summer trip to France with Canvas Holidays and stayed in a mobile home out there. The campsite we were on had the most incredible pool complex so we basically spend a whole week swimming and splashing, eating croissants and drinking red wine.
Read more: Canvas Holidays Review: An affordable family glamping break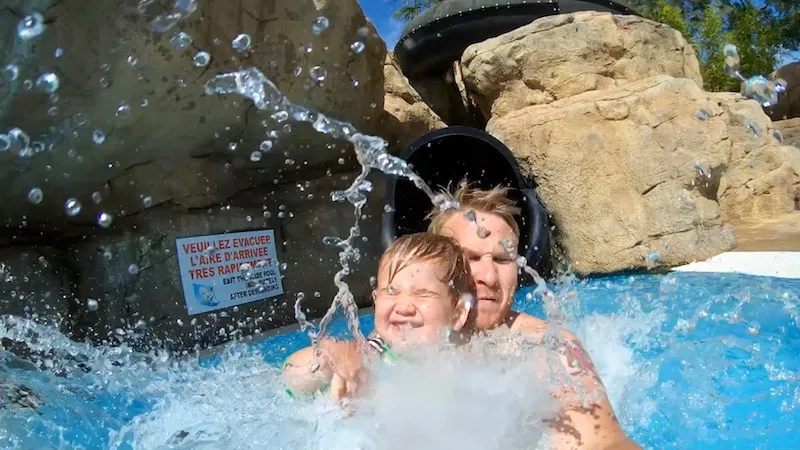 September – Norway
My trip to Norway in September was one of my highlights from the year. It was incredible. I went away with P&O Cruises and, while I wasn't actually on a cruise ship, I was there to test out some of the incredible shore excursions they offer to cruise passengers. We did everything from kayaking in the fjords to downhill mountain biking, visiting a traditional farm and trying the goats cheese they produce and going cray fishing on a speedboat. It was amazing!
Read more: Epic adventures you can't miss in the Norwegian fjords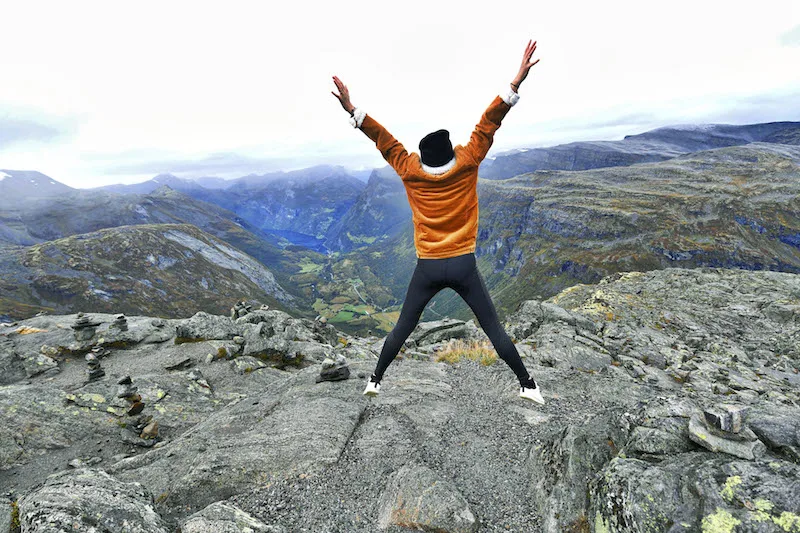 October – Japan
My quick trip over to Japan was my first taste of Japanese culture and I loved it. I visited Miyazaki Prefecture in the south of the country to highlight some of the incredible and lesser known areas of Japan. It was beautiful and this short trip has given me a taster for this beautiful country that I'd love to see more of.
Read more: 3 days in Miyazaki Prefecture, Japan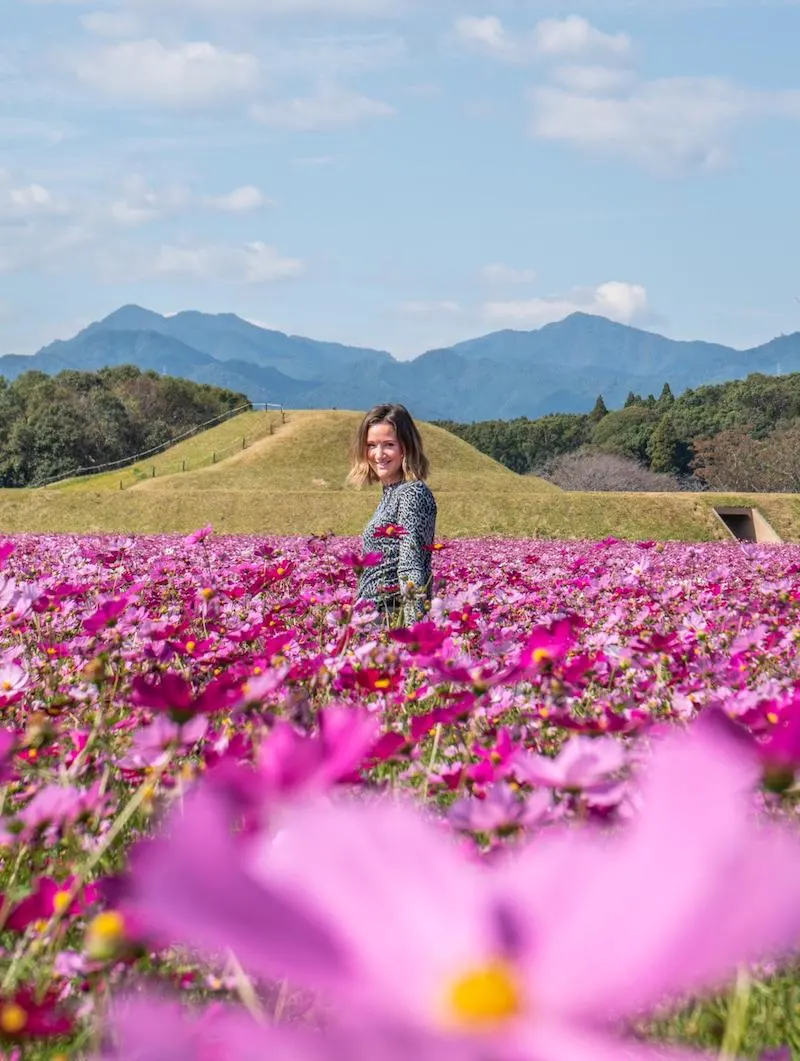 November – Cornwall
Cornwall may not seem as exotic as Japan or Norway but this was one of my favourite trips of the year. Elle and I travelled down to Cornwall to stay at The Watergate Bay Hotel and have a short but relaxing and invigorating break. We had early morning yoga lessons, went surfing, had blustery walks along the beach and ate like queens!
Read more: Taste of the bay at Watergate Bay Hotel, Cornwall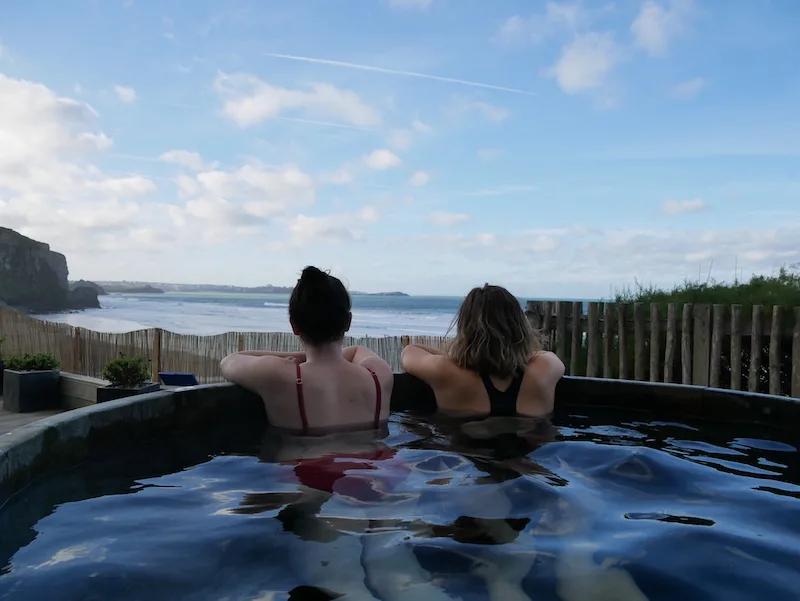 December – Saudi Arabia
And my final trip of the year was to Saudi Arabia! I'm still wrapping my head around my trip from Saudi and trying to find the words to describe my trip without being influenced by everyone around me. I could do with a day sitting in a quiet room just looking at my photos and thinking about my trip! I've shared my first impressions and the reason I chose to visit Saudi Arabia on Instagram so you can see that here!
---
I hope you enjoyed this post! If you'd like more updates from The Travel Hack to see where the journey takes me in 2019 you can join my weekly newsletter or connect with me on Whatsapp to chat and get updates to your phone.
Read more…
My travel highlights from:
(Yea, I'm not entirely sure what happened to 2015 either…)