I love weekend escapes. Come on, who doesn't!? There's nothing better than leaving the office early, pulling a little suitcase behind you and strutting out with that happy, 'I'm taking a weekender', swagger. This swagger is a real thing. Embrace it and get your Weekender Swagger on.
It's a swagger that lets everyone know you won't be spending the weekend doing your weekly shop, your laundry and catching up on your latest box set craze.
Oh no, my friend.
You're going to be jetting off somewhere exotic, staying in a luxury hotel, dining in quirky little restaurants and eating breakfast in bed.
You might be packing your wellies or your stilettos, your yoga pants or your mini skirt. Whatever you're doing, you're going to have a fabulous time.
And the best thing about weekend breaks is that you can take LOADS of them! Unlike a 2 week holiday, which most people can only take one of per year, you can take lots and lots of weekend escapes. They can be super cheap or super luxe and they provide the perfect little break from the routine and add that all important travel magic to your life.
Whether you're doing the #Take12Trips challenge or you just want to travel more, here are 12 of my favourite weekend escapes to take this year.
#12: Portmeirion, North Wales, UK
If you want to feel like you've jetted off to Italy without leaving the UK then Portmeirion is the place for you. I feel like it has to been seen to be believed, it's that unusual. Portmeirion is colourful, unique, beautiful and just plain weird, really.
But weird in a good way. There are Italian style houses, pastel colours from the British seaside, art-deco designs, Christian monuments next to golden Buddha's and palm trees next to fern trees. To say Portmeirion is random would be an understatement.
Read more: Visiting Portmeirion, the Italian style village in North Wales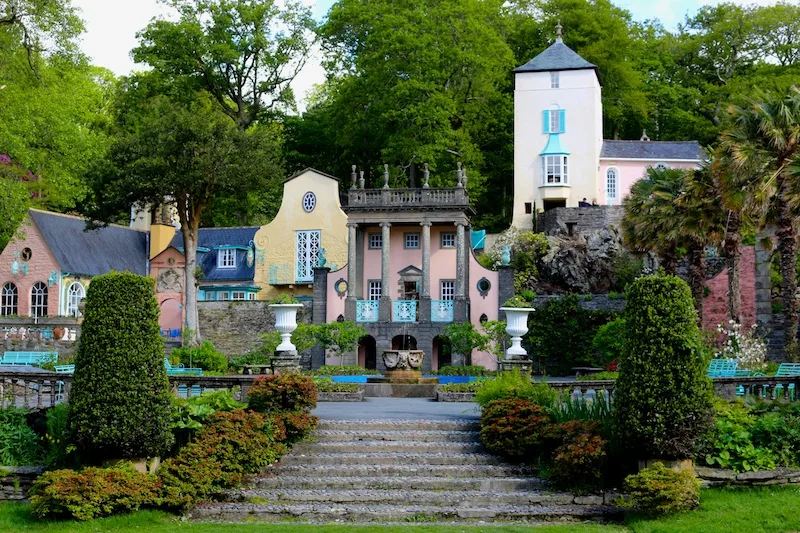 #11: Swansea Bay & The Gower, Wales, UK
Swansea Bay and The Gower is home to the third best beach in the UK (according to TripAdvisor users) and I fell in love with the place when I visited last spring. Not only will you find gorgeous beaches but there's a great foodie scene, great walks and the beautiful little town of Mumbles where there's a Victoria pier, a castle, stylish bars, loads of places to eat and lots of boutique shops.
Read more: Gorgeous glamping in Swansea Bay in a Shepherd Hut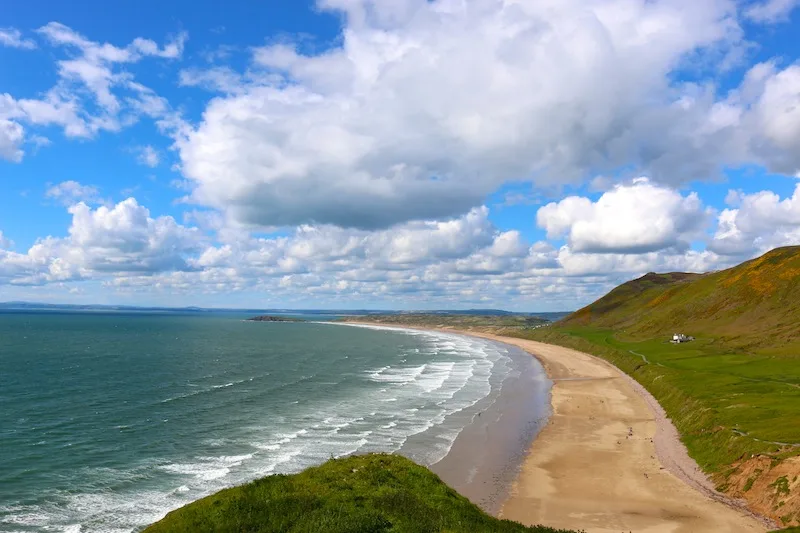 #10: Amsterdam, the Netherlands
Amsterdam is one of those unique cities that manages to combine energetic city hustle with a chilled out pace of life. This is the place for people who loved the excitement of a city and an endless list of things to do – but dislike the usual stress and chaos that comes with city life.
Read more: A mini guide to Amsterdam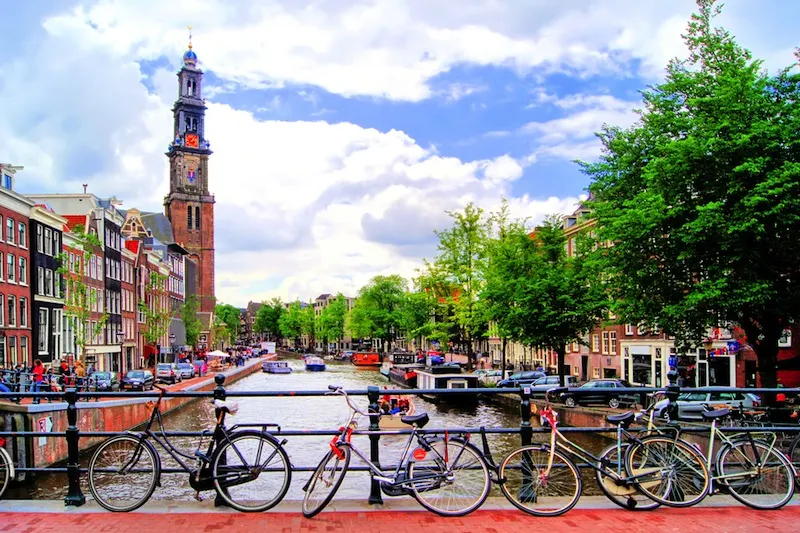 #9: Bruges, Belgium
There is nowhere quite so quaint and gorgeous as Bruges. You could spend your entire weekend just strolling around the streets, admiring the buildings, watching the boats cruise the canals and stopping to sample the local beers.
Read more: My weekend in Bruges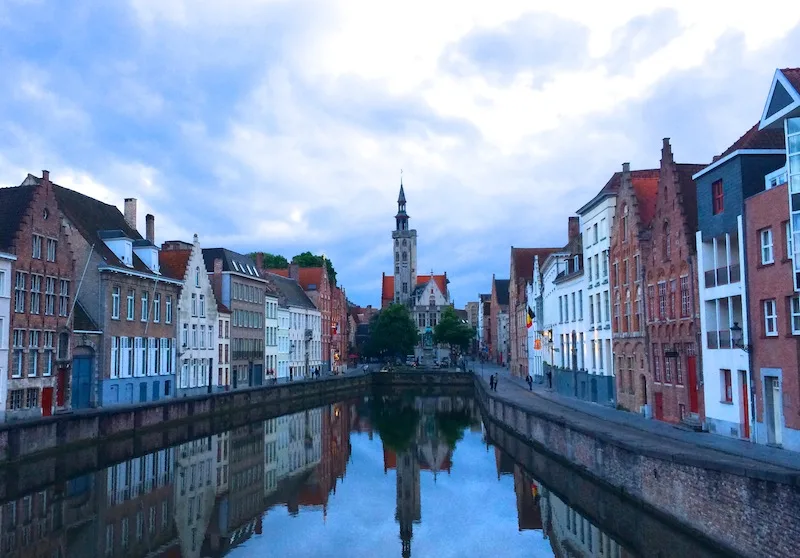 #8: Copenhagen, Denmark
Copenhagen is one of the coolest and most stylish cities I've ever visited. Most cities have one 'cool' street where all the independent coffee shops, boutique stores, up-and-coming designers and trendy restaurants are based. But in Copenhagen, the whole city is like that!
Read more: Insider's Guide to Copenhagen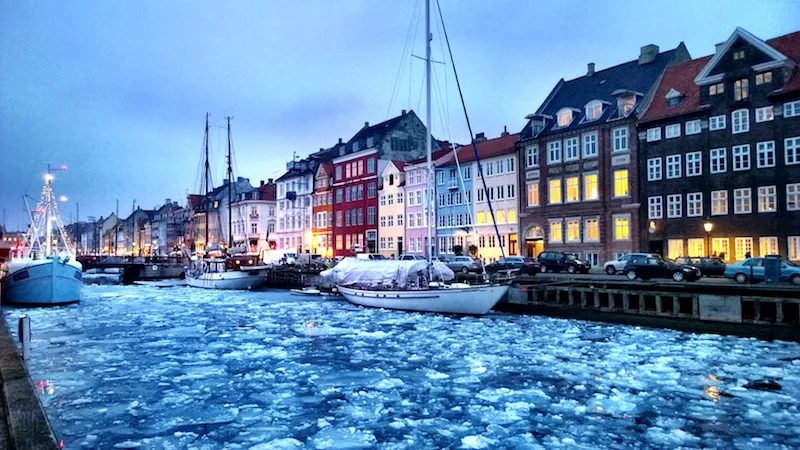 #7: Paris, France
Paris is such an easy place for us Brits to visit for the weekend. With either a cheap flight or by hopping aboard the Eurostar you can be there within a few hours and be tucking into dinner at a quaint Parisian restaurant by dinner time. There are so many iconic things to see and do so this is a weekend break to add to your bucket list.
Read more: 20 things you need to know about Paris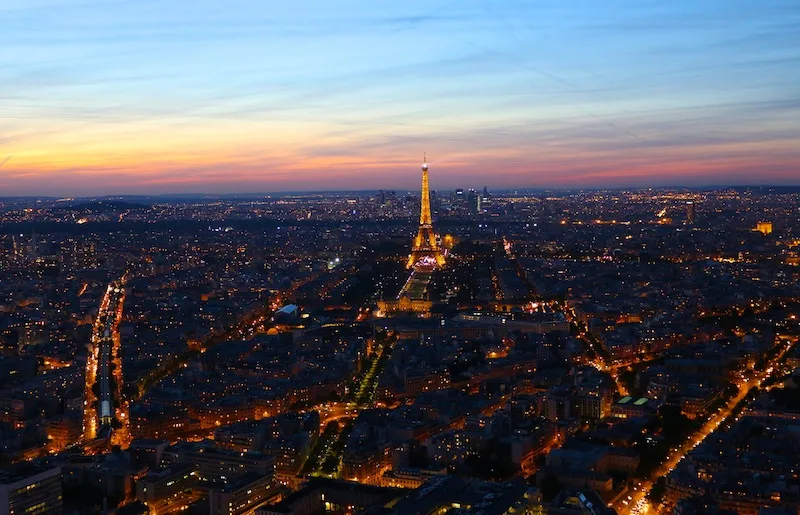 #6: Venice, Italy
If you haven't been to Venice before, hurry up and book your flight and go ASAP! Venice is one of those incredible cities that really is unlike anywhere you've ever been before. The canals that snake through the city, the cobbled streets, the quaint buildings, the tiny wine bars and the epic monuments all make Venice one of my favourite cities in the world.
Travel Hack Tip: I'd recommend going in spring or autumn. The summer months are really busy (and potentially smelly) and there's the risk of flooding in the winter.
Read more: 51 photogenic reasons to visit Venice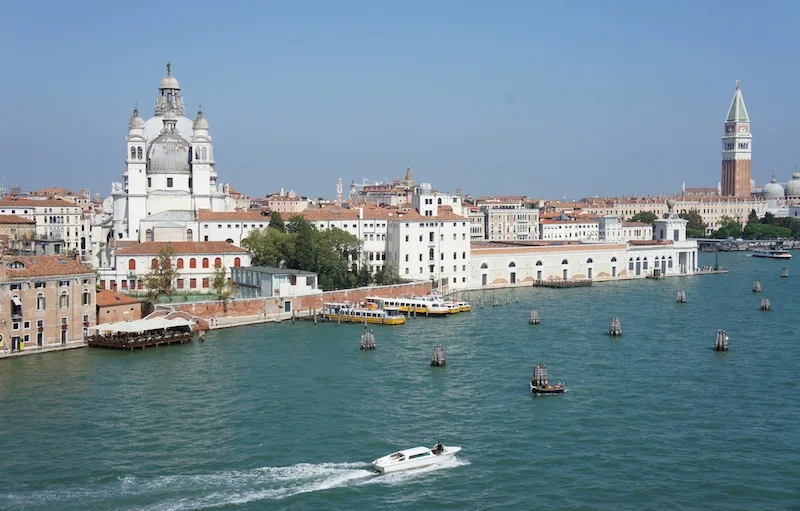 #5: The Isles of Scilly, UK
The Isles of Scilly are just off the coast of Cornwall but you'll probably feel like you're in the Caribbean. Powdery white beaches and bright blue seas are framed by palm trees and exotic plants. The pace of life on the islands is about 3mph and you're quickly forced to sit back and relax and just enjoy the gorgeously natural beauty around you. Take lots of walks, eat lots of seafood and drink lots of wine as you watch the sunset.
Read more: 53 photogenic reasons to fall in love with the Isles of Scilly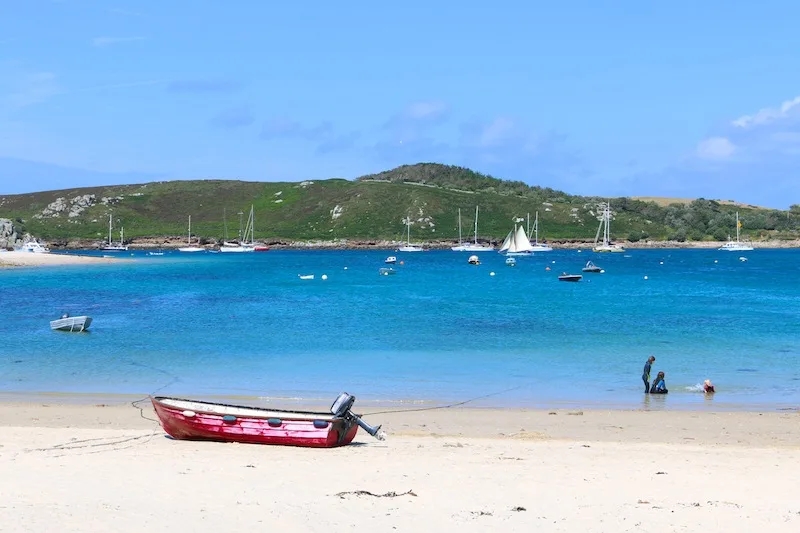 #4: Ljubljana, Slovenia
The capital city of Slovenia is gaining in popularity but it still isn't a total tourism hub so now is a good time to visit! This little city is perfect for a weekend escape as it's small and you can see pretty much everything it has to offer in a short break. If you're taking a long weekend away then extend your stay and take a trip to the famous Lake Bled.
Read more: My guide to planning a holiday to Ljubljana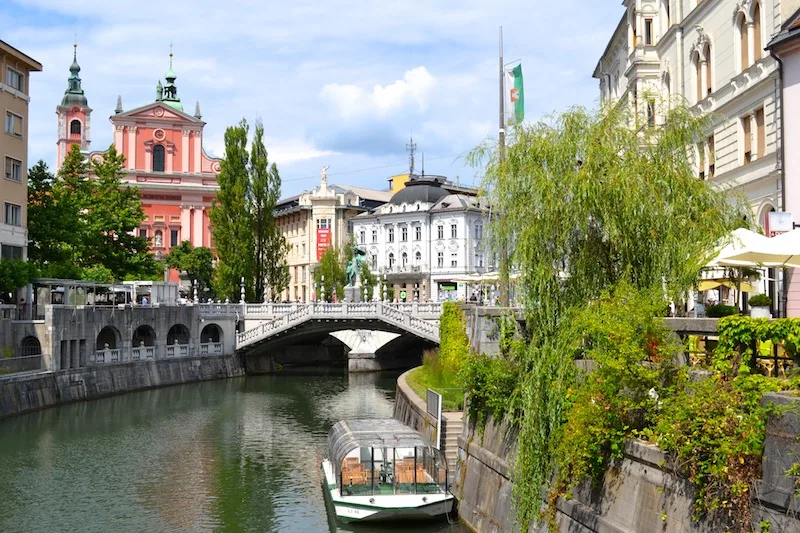 #3: Marrakesh, Morocco
This one is for the long-weekenders among you. With an extra day or two, Marrakesh is a fabulous place for a long weekend. The culture, the cuisine, the landscape and, most importantly, the weather is so different to the UK so it's a really interesting and unusual place to visit. It's also really affordable once you arrive so you can splash out on some luxe activities or a beautiful riad.
Read more: Itinerary for a stylish weekend in Marrakesh
Travel hack tip: Avoid mid-summer as it's far to hot to do a lot other than melt by a swimming pool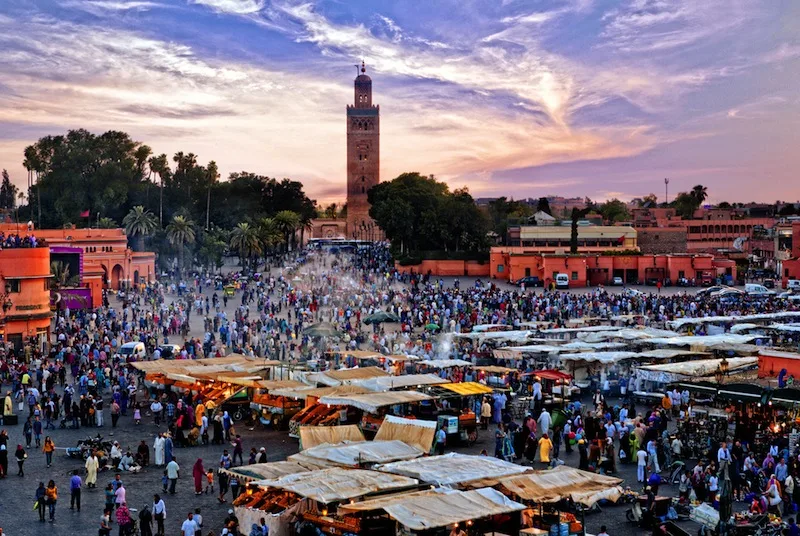 #2: New York City, USA
This is another one for a long-weekend but I loved New York City so much that I had to include it! New York might seem like a long way to go for a long weekend but there are lots of affordable overnight flights. It's such an incredible, lively city and there's something about seeing it in so many American films that makes it even more magical.
Read more: A mini guide to New York: A 4-day itinerary
Travel Hack Tip: Try and visit in early December to get you in the Christmas spirit!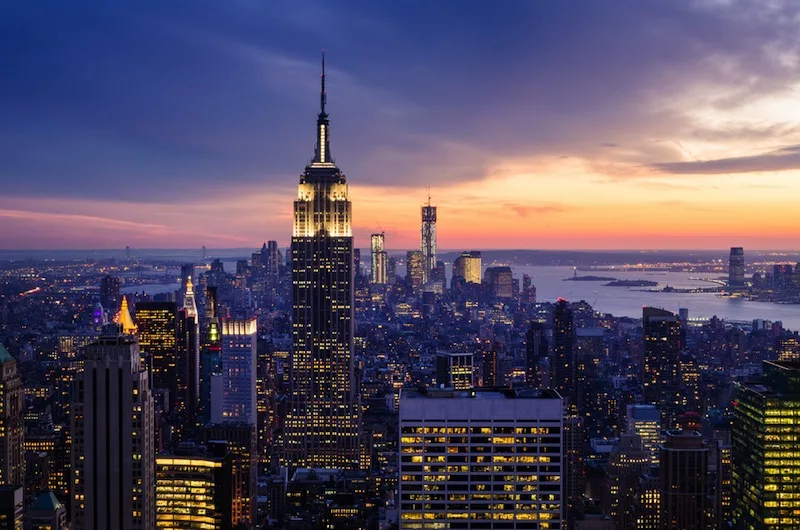 #1: Treehouse, Wales
I stayed in a tree house in Wales more than a year ago now but it's still the weekend escape I remember with the fondest memories. Waking up to sunlight streaming through the trees, listening to the birds in their nests that were right next to the bedroom window, showering outdoors, exploring the Welsh cosying up around a log fire and eating dinner by candle light. It was magical and a real dream-come-true style weekend escape.
Read more: Staying in a tree house in Wales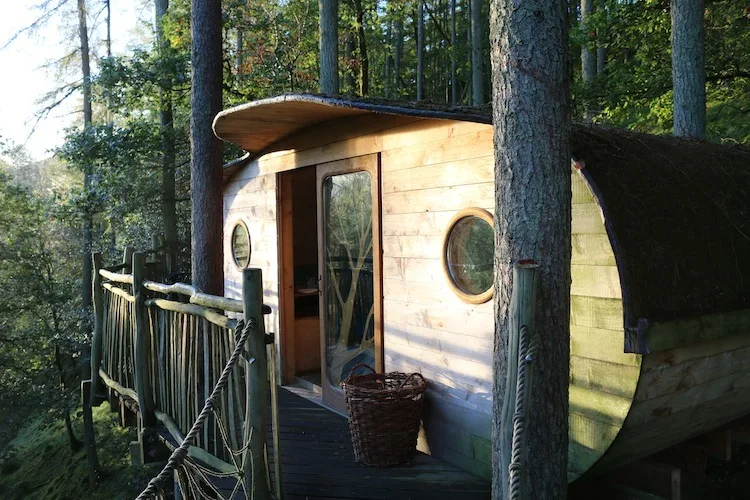 Those are my 12 favourite weekend escapes. Do you have a favourite place to visit at the weekend?
If you'd like more inspiration, check out 52 weekend away ideas!