It was Thursday evening and Sam and I had a conversation that went something like this:
Sam: The weather's going to be amazing this weekend
Me: Ooo, we should go to the beach
Sam: Let's go to Aberdaron. I'll see if we can rent somewhere and stay over…..hmmm….the only cottages available are for 4 nights
Me: Let's go for 4 nights!
Sam: OK, I'll book it now
And just like that, in less than 2 minutes, we'd arranged a weekend away to Aberdaron. At this point I didn't even know where Aberdaron was but I'm never one to say no to a weekend away! Sam spent his childhood exploring this area of Wales so he knows it like the back of his hand and he's a firm believer that Wales is the most beautiful country in the world. He's your typical patriotic Welshman but I must admit, I'm starting to agree.
The following afternoon we packed up the car and made the two hour journey through the glorious Welsh countryside to the beautiful village of Aberdaron.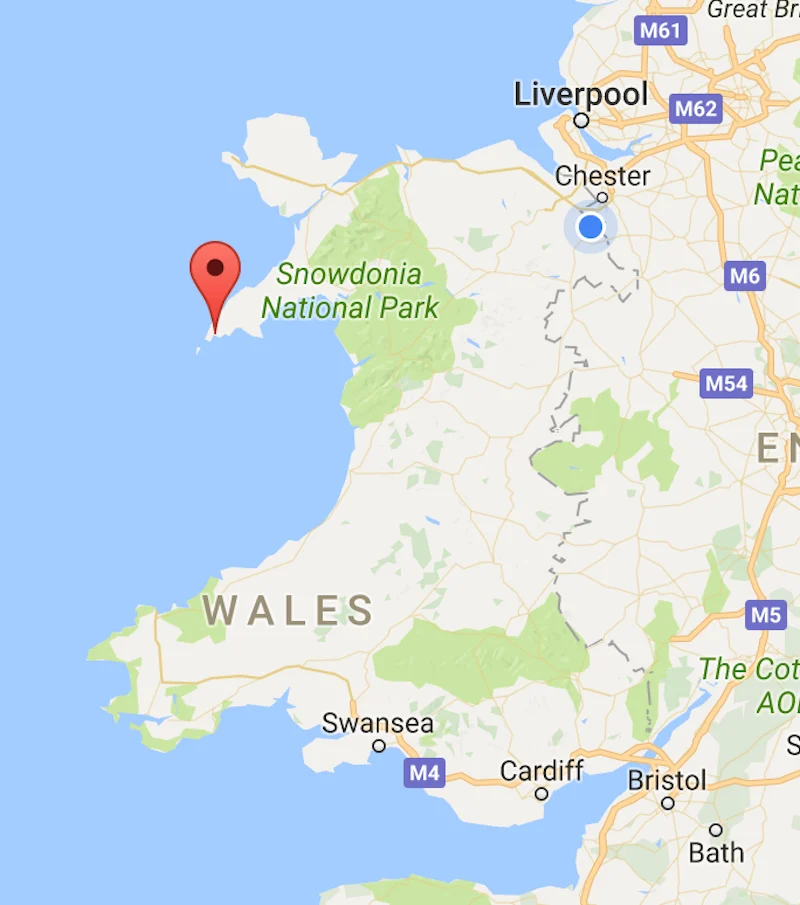 For anyone else who might not know, Aberdaron is at the western tip of the Llyn Peninsula. It's a tiny former fishing village and attracts visitors thanks to its gorgeous beach and laid back village life. Aberdaron isn't far from the popular beach holiday destinations of Abersoch and Nefyn and is just a stone's throw from Snowdonia National Park and other popular beaches like Porth Iago. Aberdaron isn't exactly a 'hidden gem' but it's much quieter than its neighbouring villages, making it the perfect place to escape for a relaxing weekend away.
We were staying at Fisherman's Cottage, a spacious cottage that still managed to feel quaint and cosy. The highlight of the cottage was the garden that led out on to fields filled with tiny lambs and views out to the sea. George (our two year old) and Louie (our dog) pretty much spent the whole weekend standing at the fence and staring at the lambs!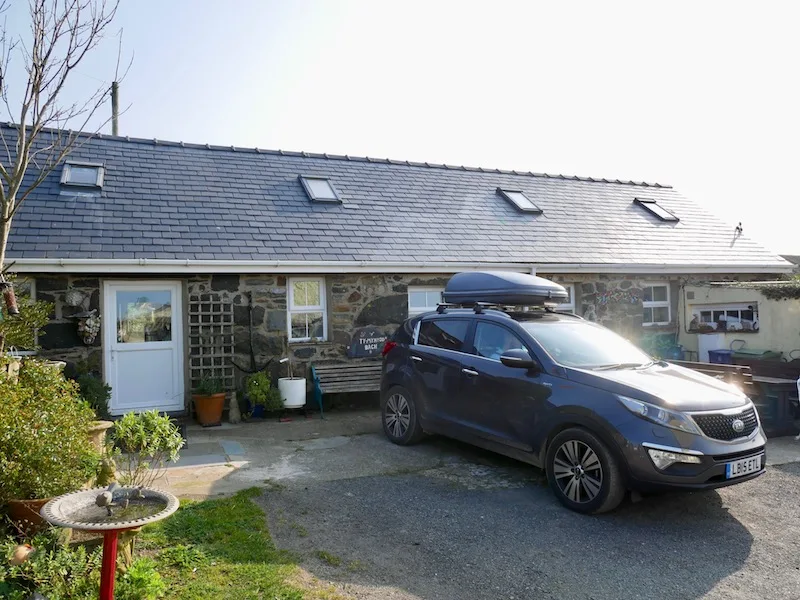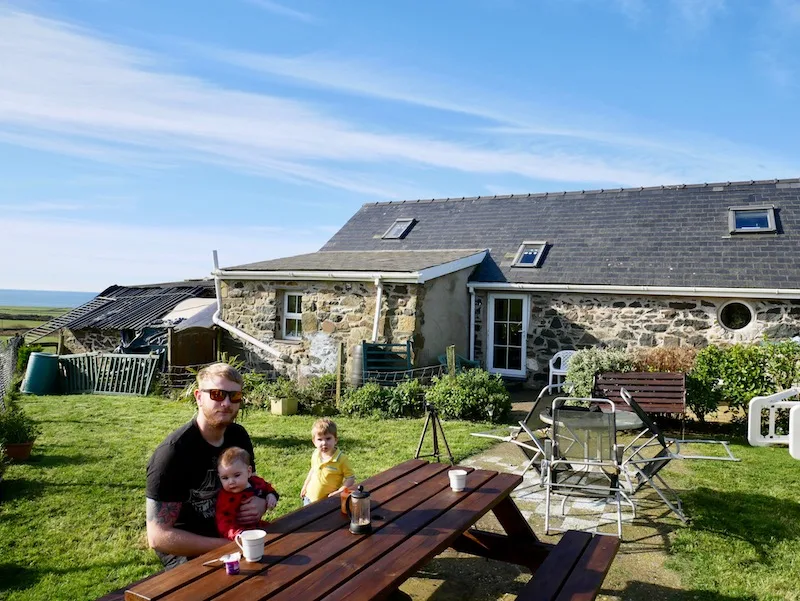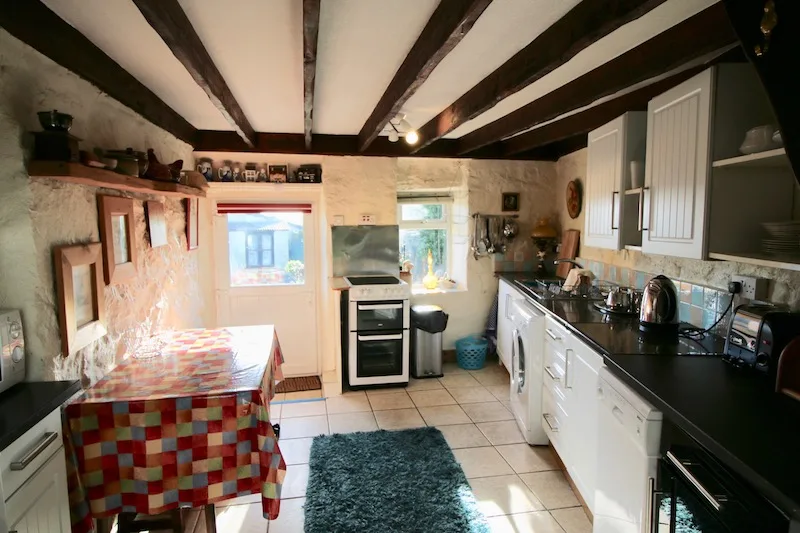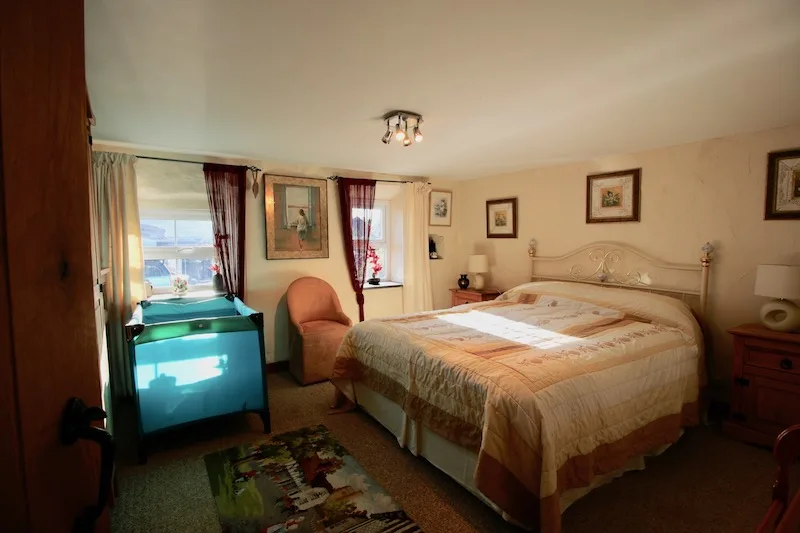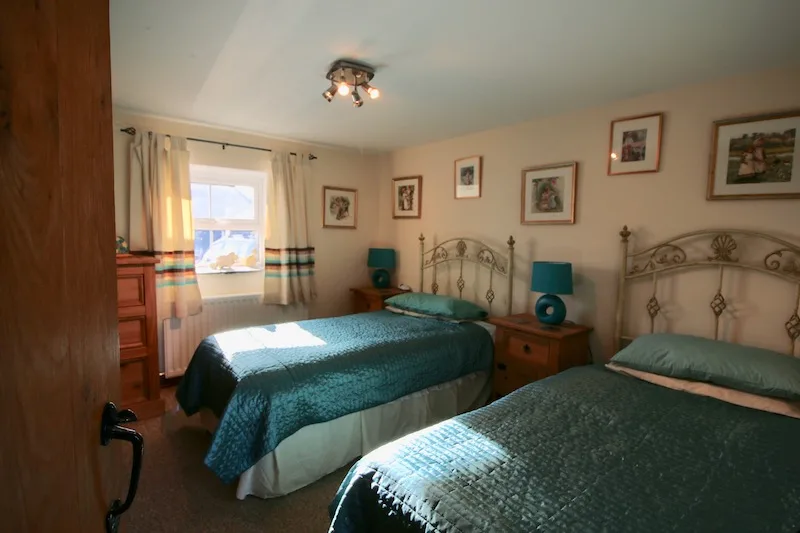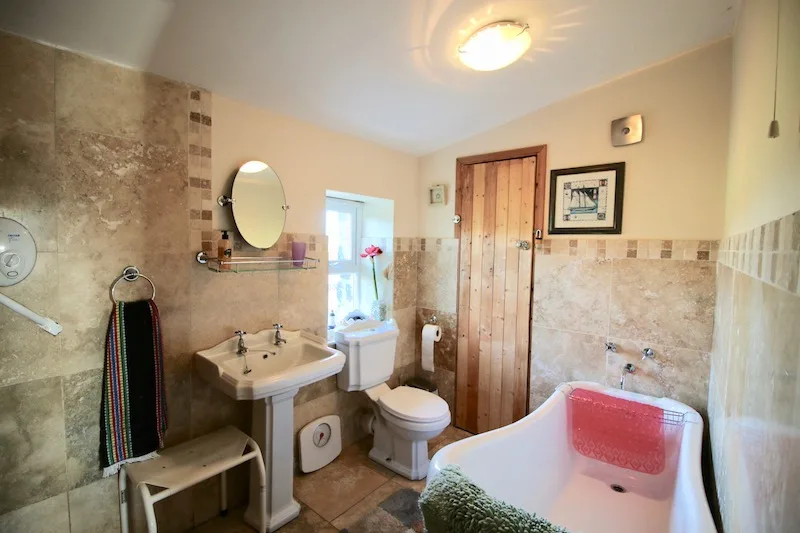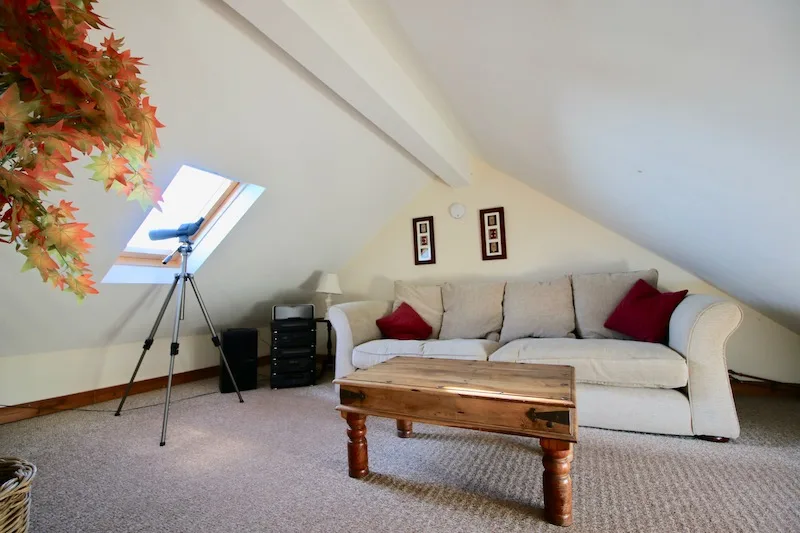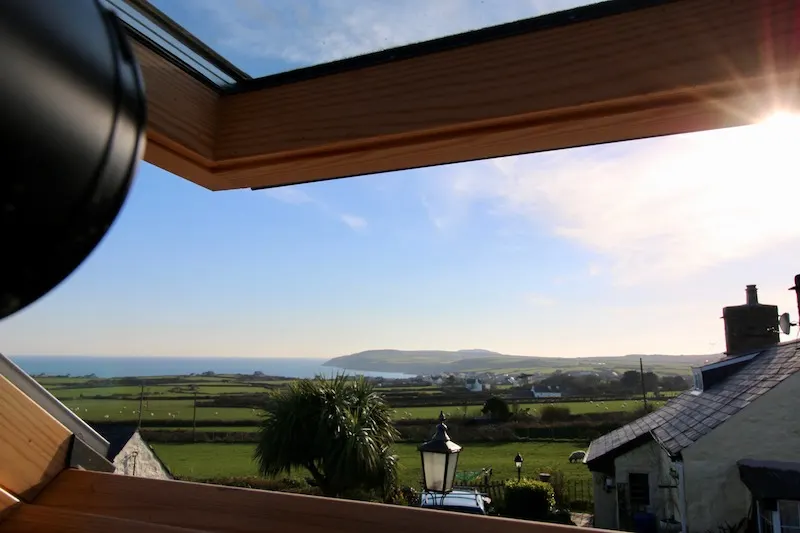 We arrived at the cottage, unpacked our bags and headed straight back out into the village to explore. We had just enough time to have a walk around the village and have a cheeky beer on the beach before we had to get the kids home to bed.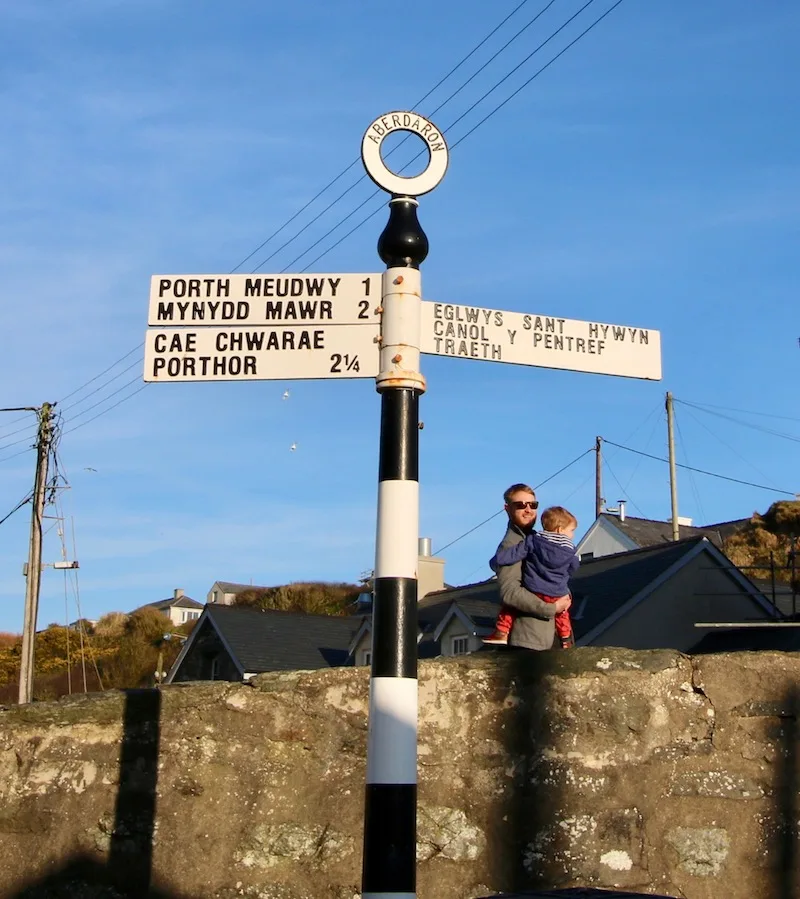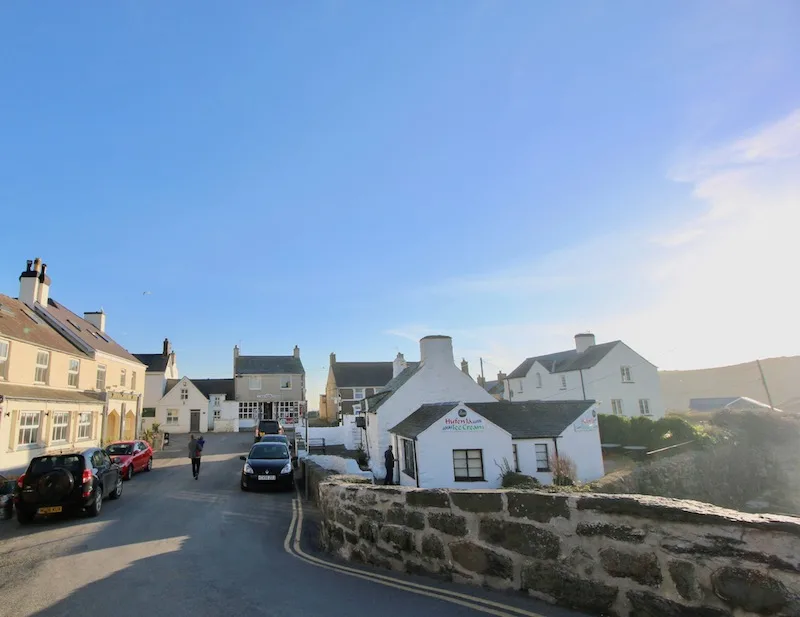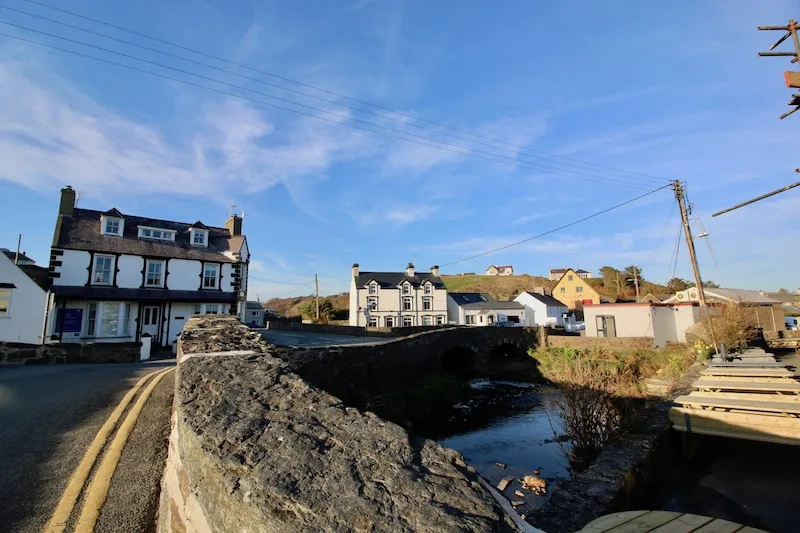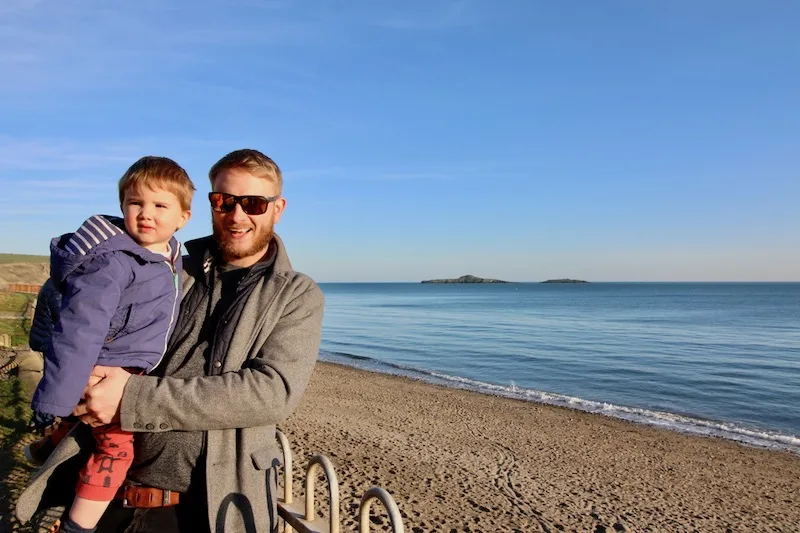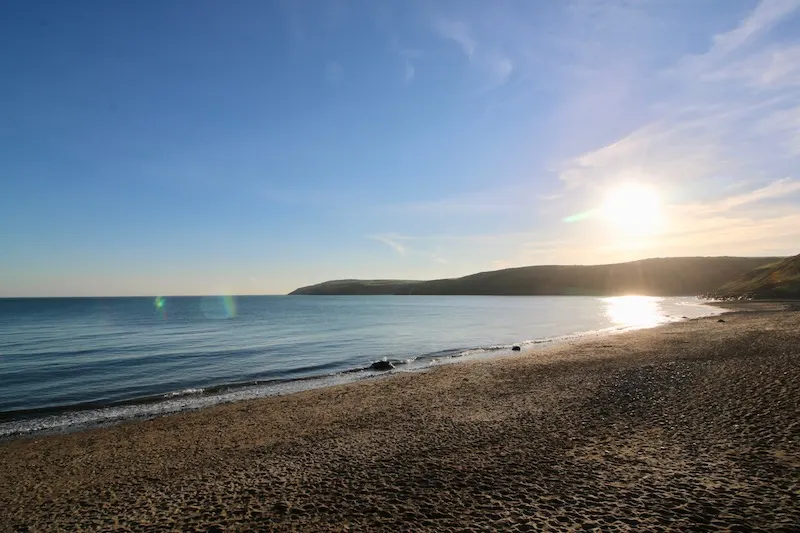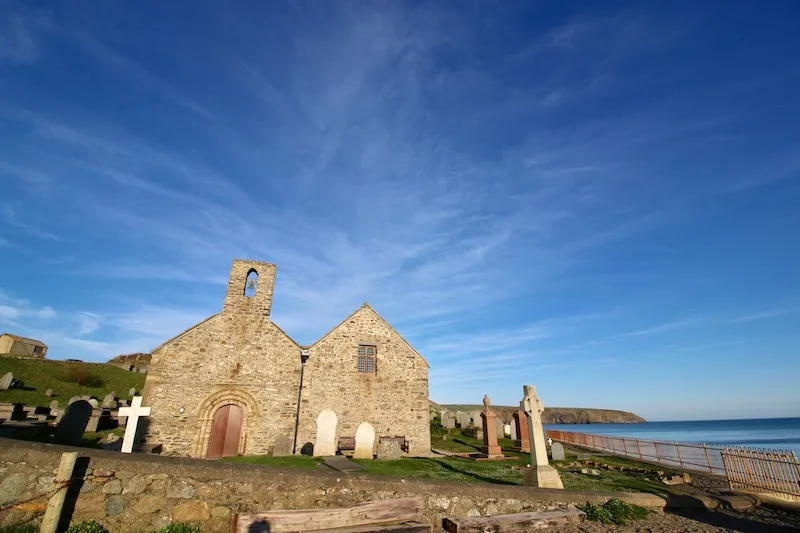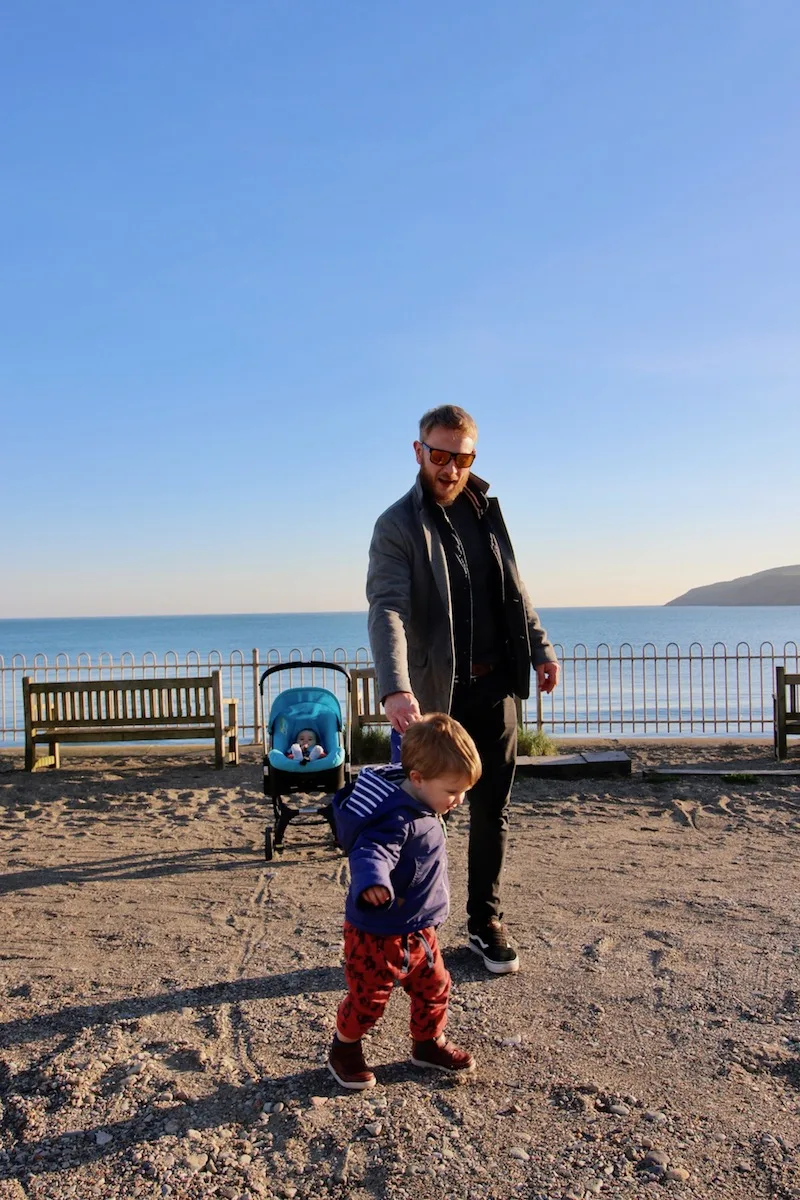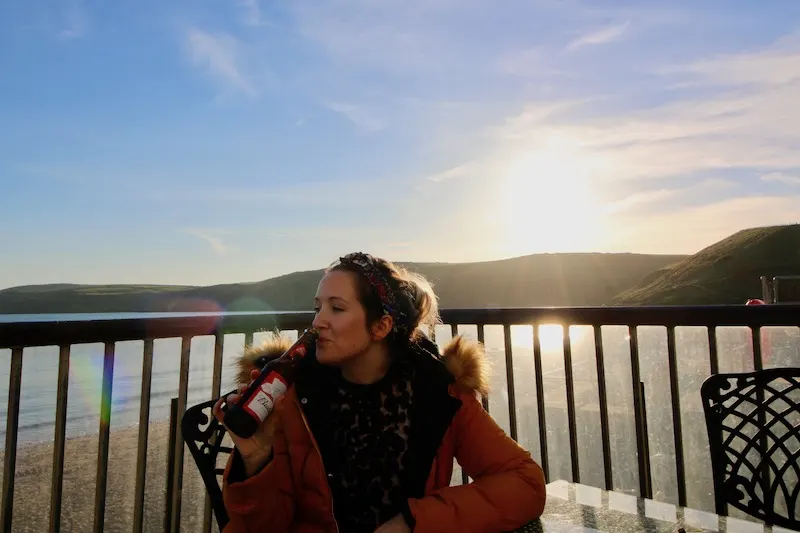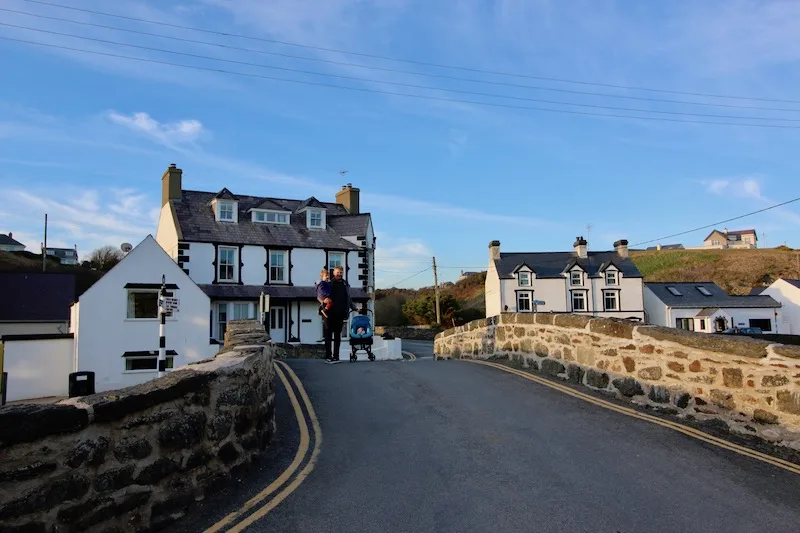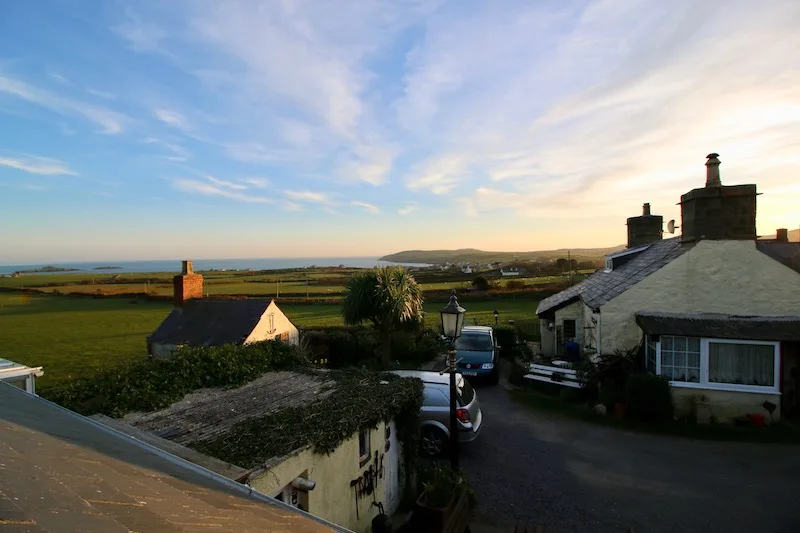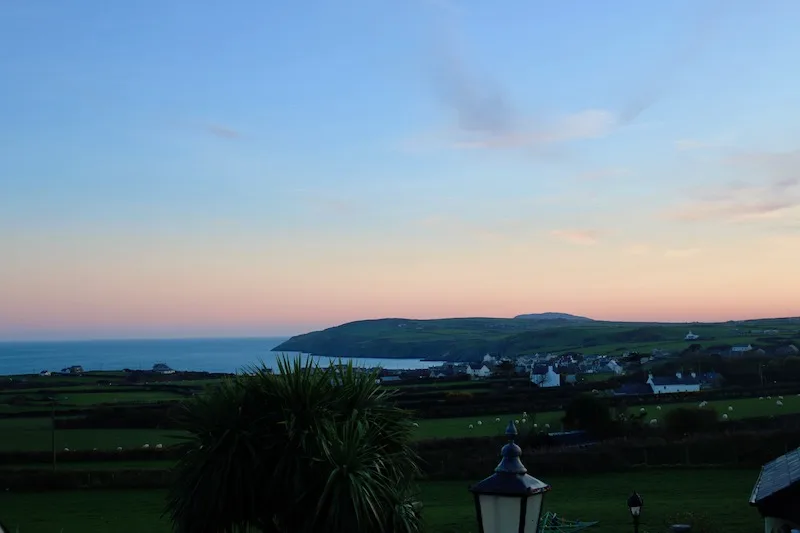 Unusually, both the boys seemed right at home as soon as we arrived. I don't know if it's because Sam and I were both so happy and relaxed and our mood was rubbing off on them or if they loved the little cottage as much as we did. Whatever it was, this was the first holiday we've been on as a family of four and it all felt so easy. Everything was so relaxing and so simple. The cottage had everything we needed, we had so much space and we didn't need to worry about being quiet. It was perfect.
The following morning we were up early (why do two year olds always wake up so flipping early!?) but it's so much easier to get up when you can hear the seagulls cawing and the distant roar of the sea. We headed to Aberdaron Beach for an early morning walk and were delighted to find we were the only people on the beach. George happily ran across the sand, belly laughing in a way that only toddlers can, as he threw stones for Louie who ran at his heels. Joseph was tucked up in his baby carrier and within minutes the sea air had sent him to sleep but I could actually see him smiling as he dozed at my chest.
It was one of those mornings where everything just felt so perfect and we agreed that if the weather was like this every weekend you'd never need to go abroad.
We bought lunch from the bakery in the village where we found the most incredible pasties, sausage rolls and cakes. We took them back to our cottage to eat them in the sunshine – and so George could spend a bit more time 'baaaa'ing' at the sheep!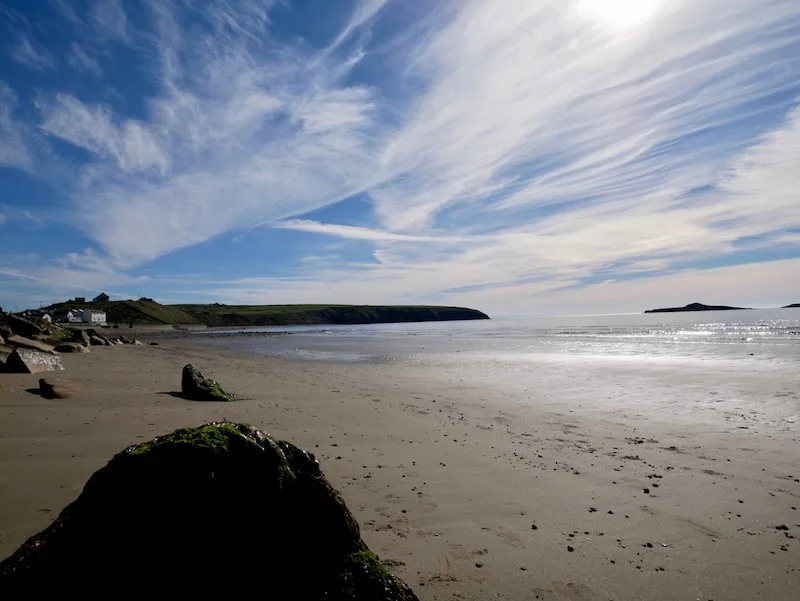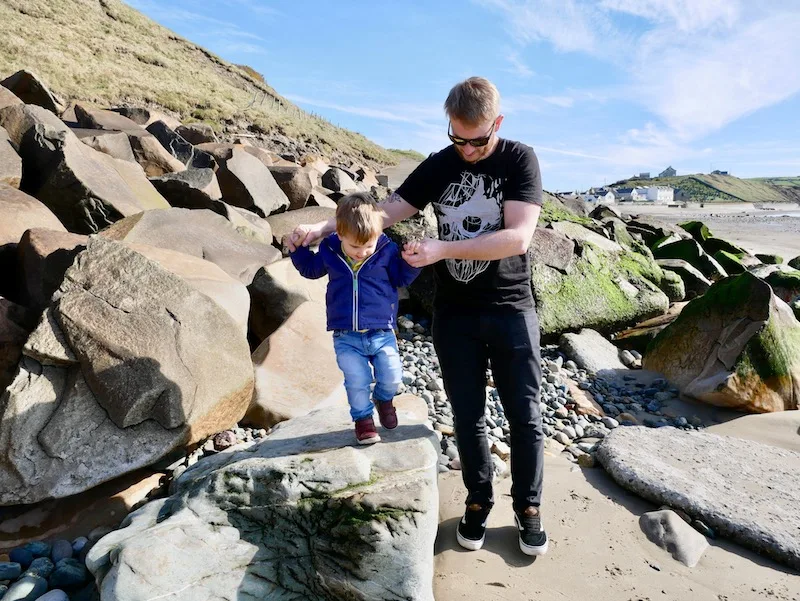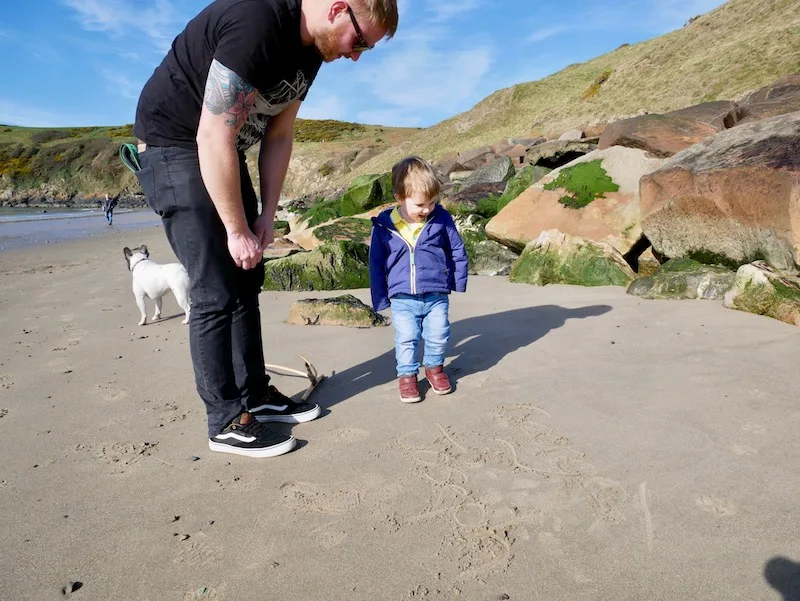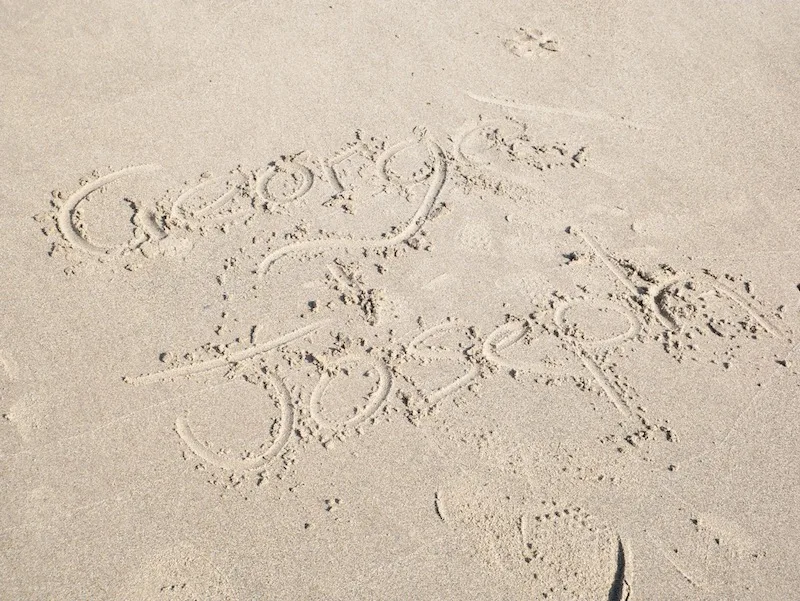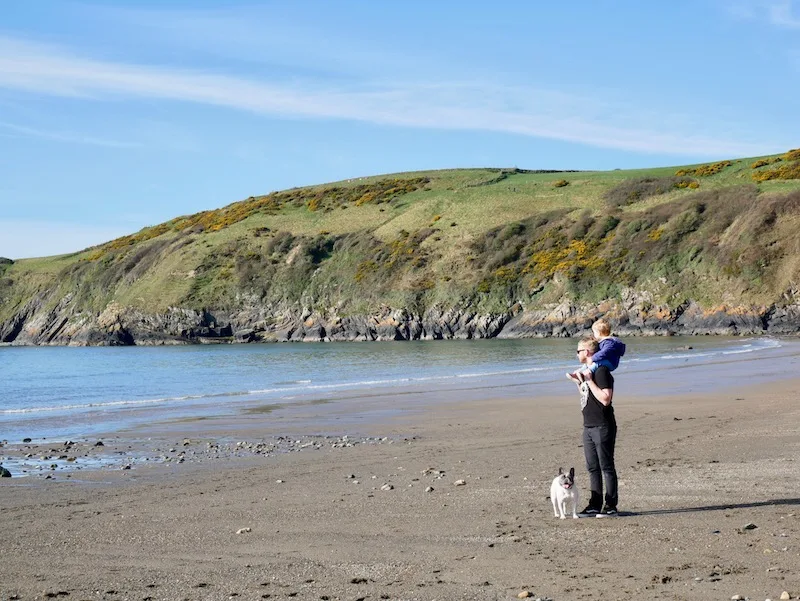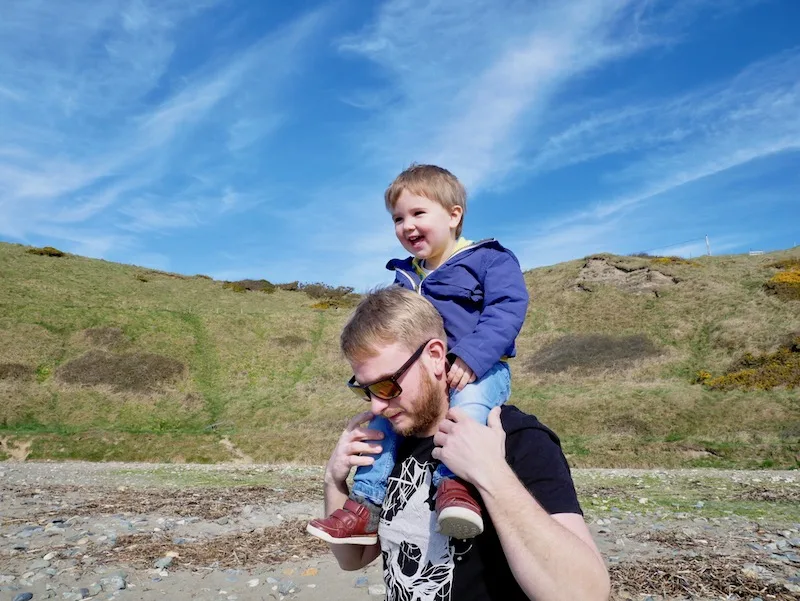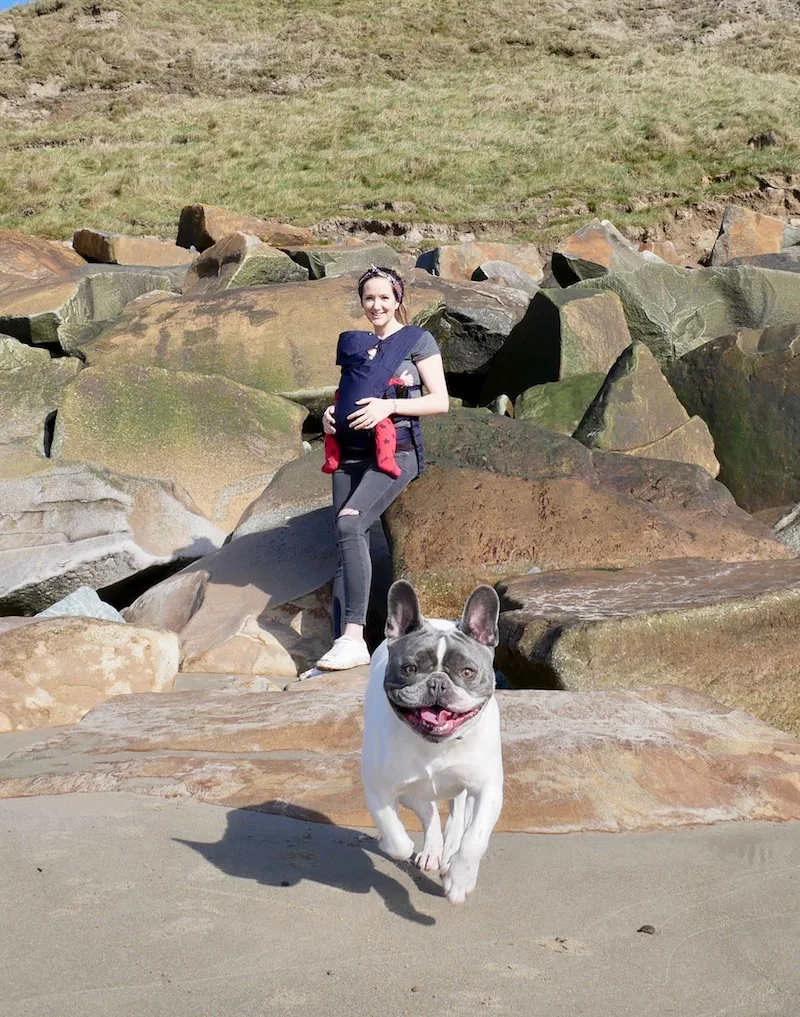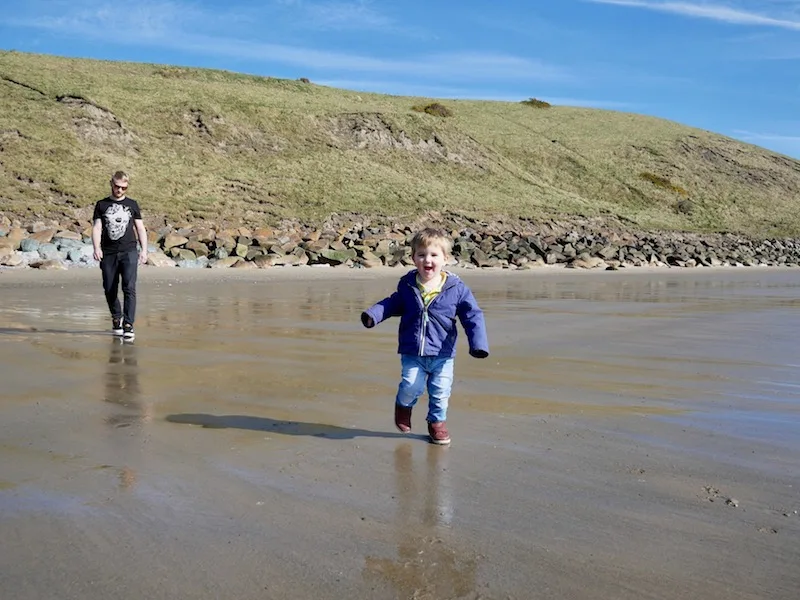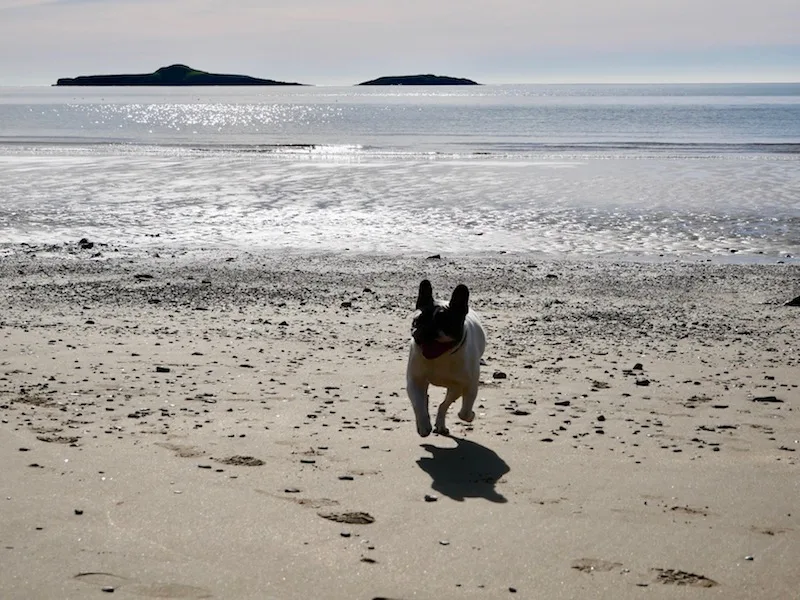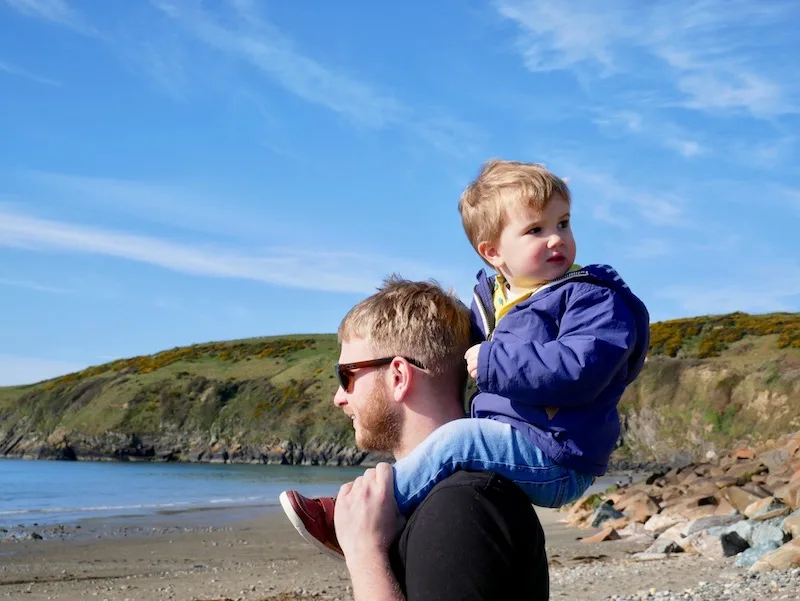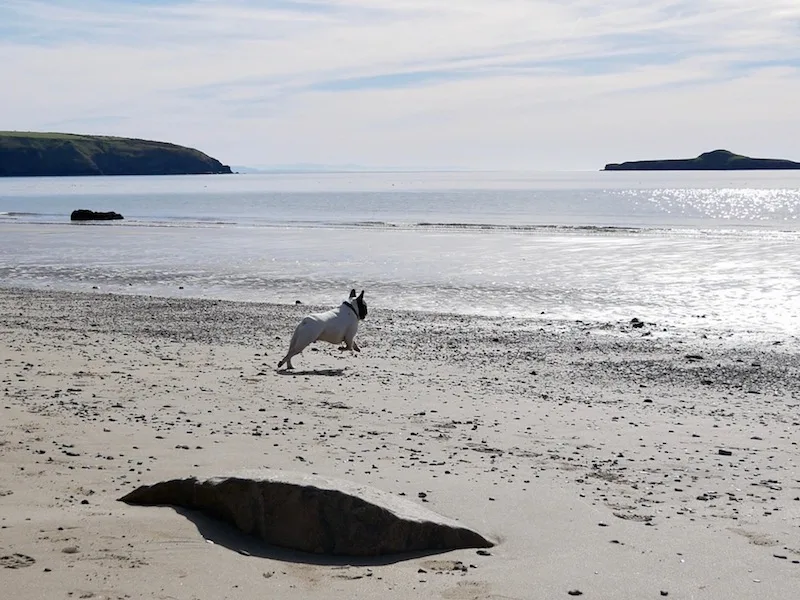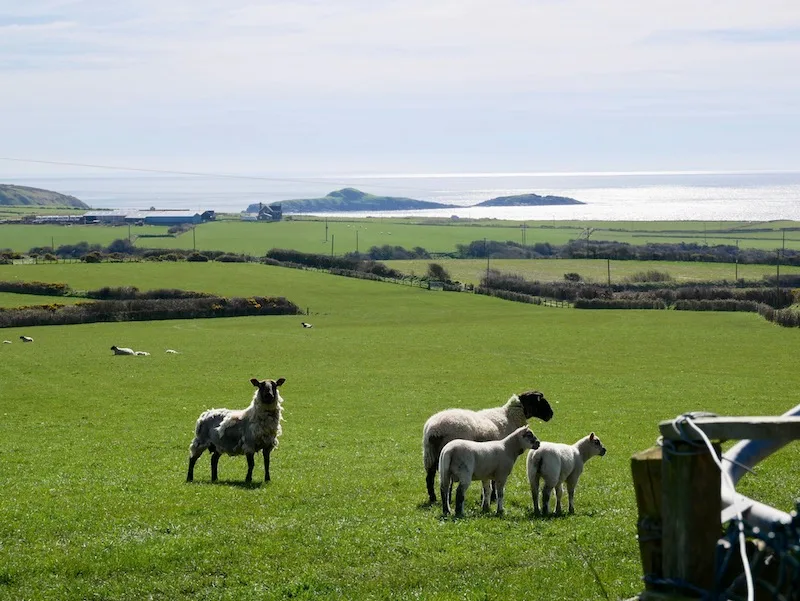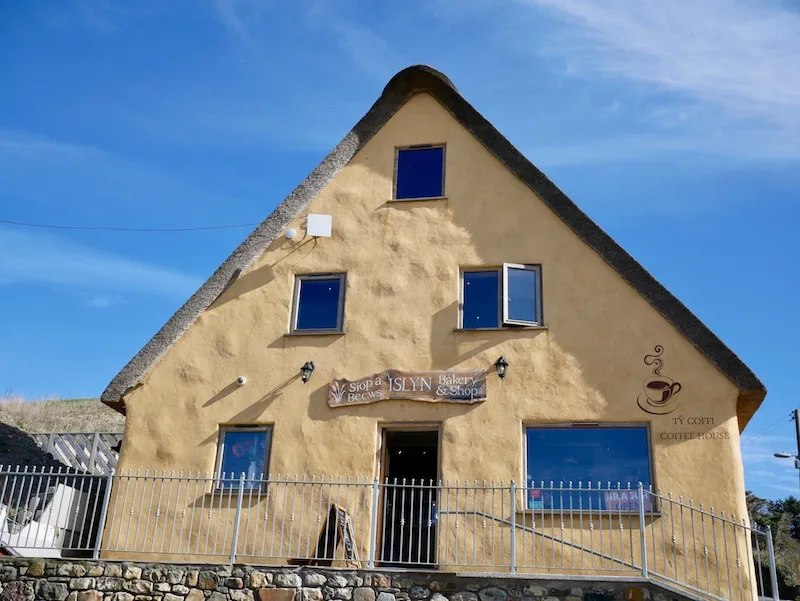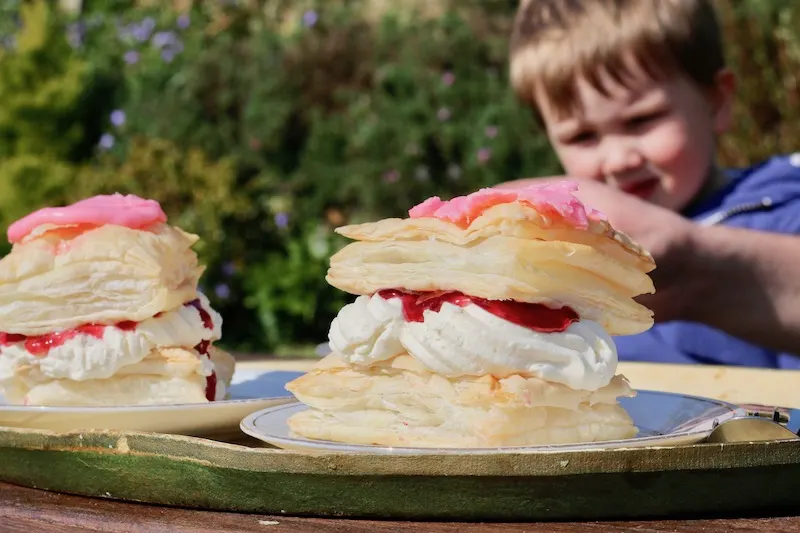 That afternoon we headed to Morfa Nefyn to meet some friends at the famous Ty Coch Inn pub. It's named as one of the top 10 beach bars in the world thanks to the stunner of a beach. And when the sun is shining it really is one of the best bars you could wish to be on.
On the way home that evening we stopped at Aberdaron's chippy, Sblash. Our cod and chips were amazing but, then again, I think any fish and chips tastes amazing after a long day on the beach.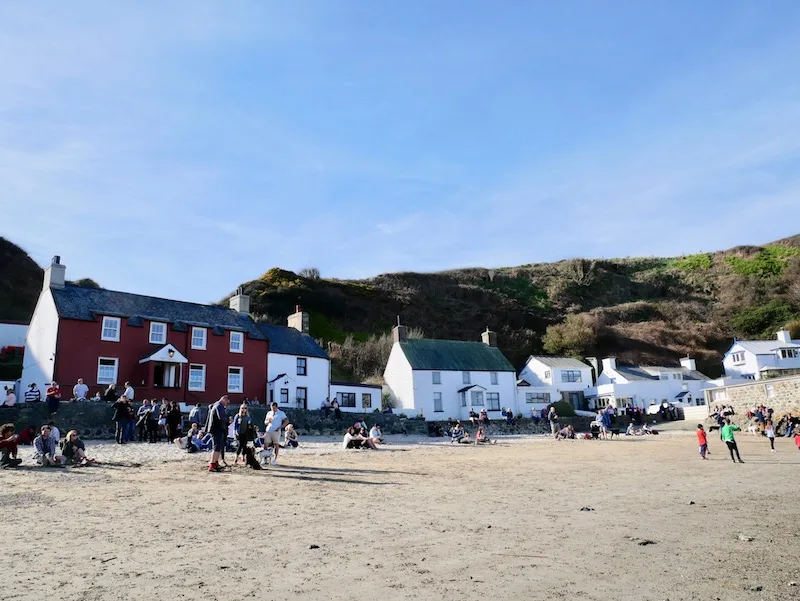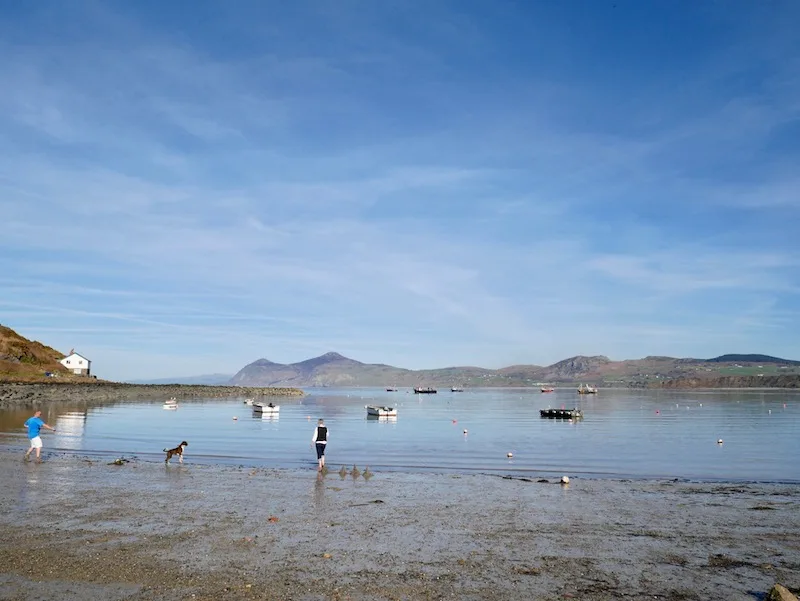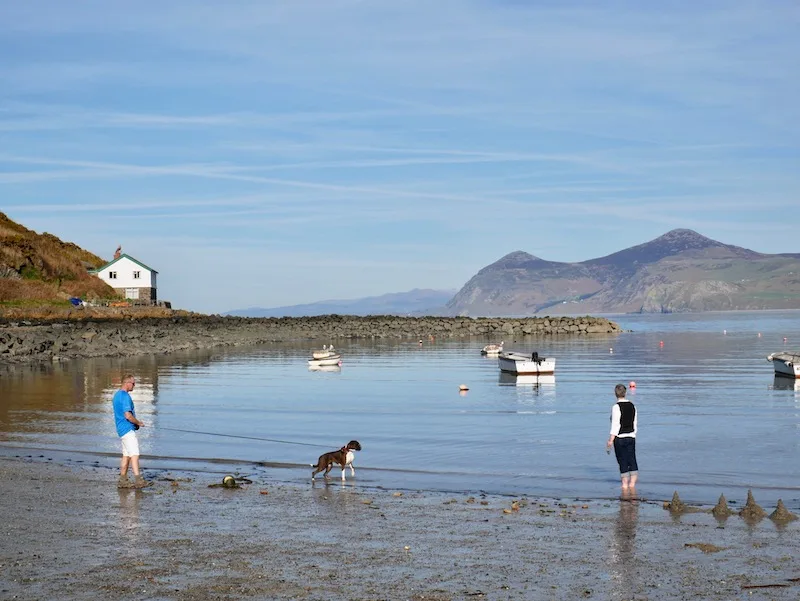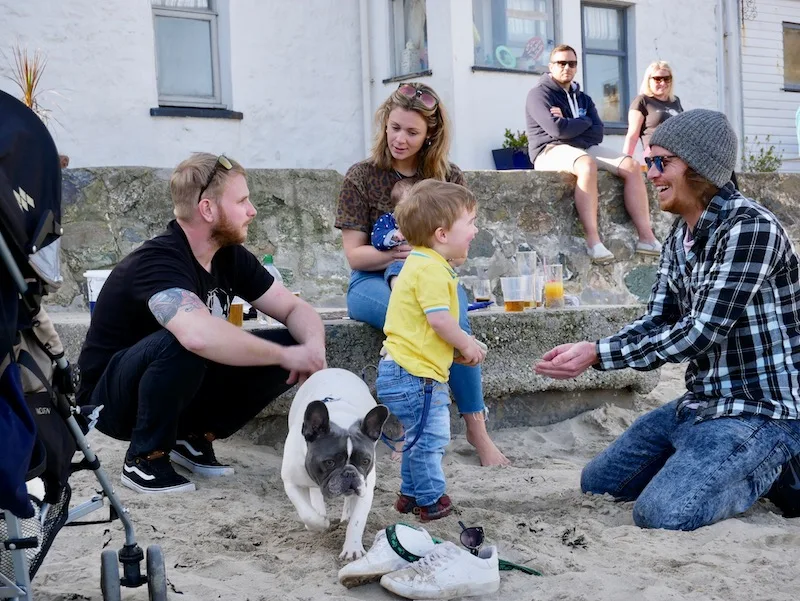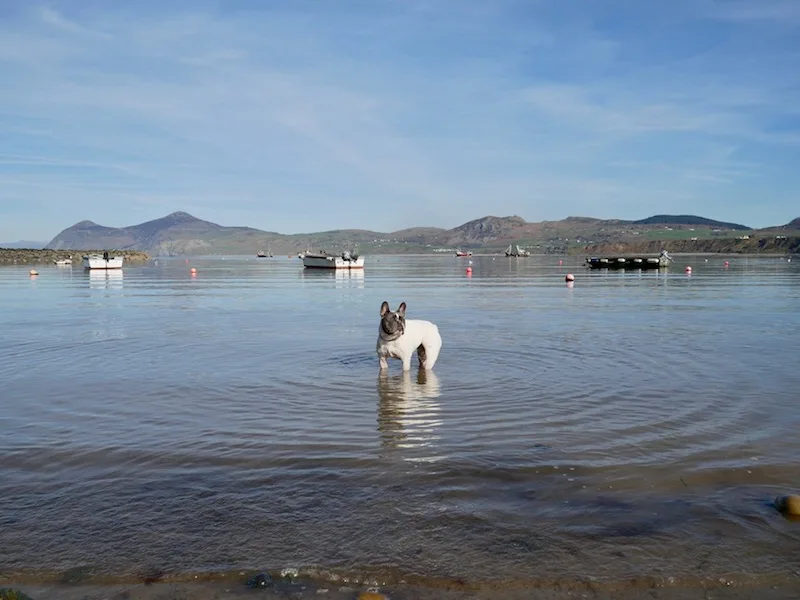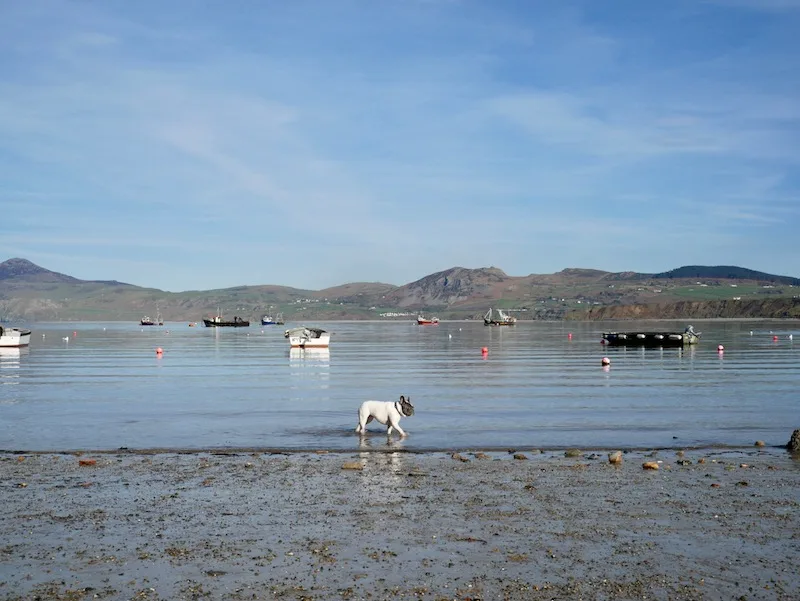 We had a slow start to the day on Sunday because it was Mother's Day and the one Mother's Day treat I really wanted was a long lie in! I think I managed to stay asleep until 9.30am before George crept in, closely followed by Louie, and my lazy morning was officially over.
After a big breakfast we made our way to Whistling Sands Beach, another beautiful white beach with powdery sands and barely another person in sight. The beach got its name thanks to the whistling sound the sand makes as you walk across it. I'd say it's more of a squeak than a whistle but, let's be honest, Squeaky Sands Beach doesn't sound nearly as good.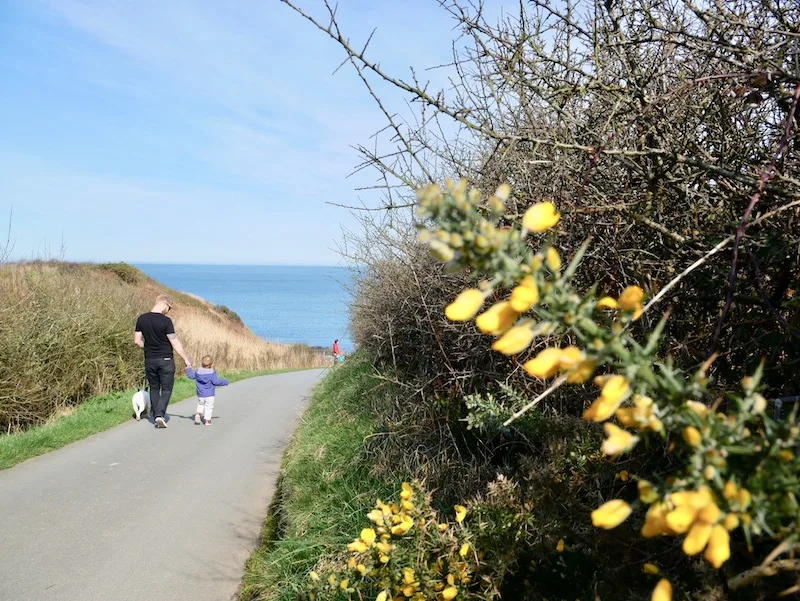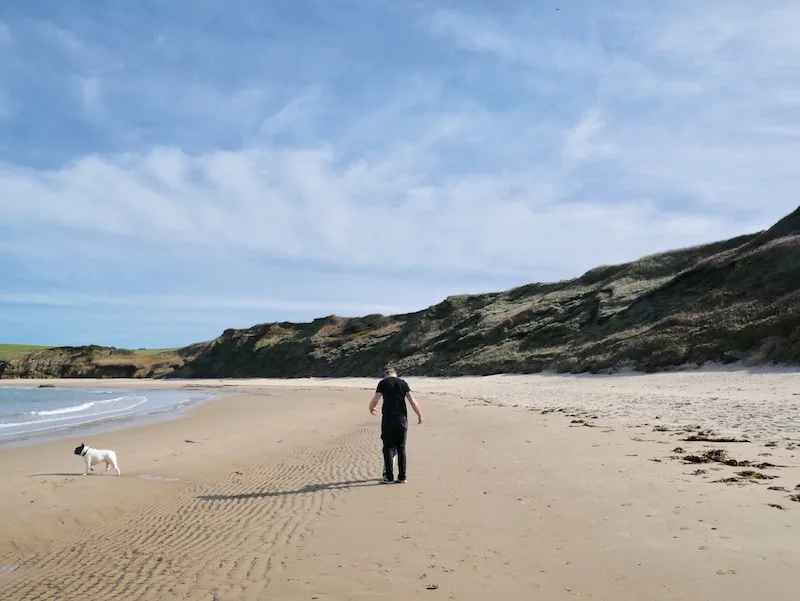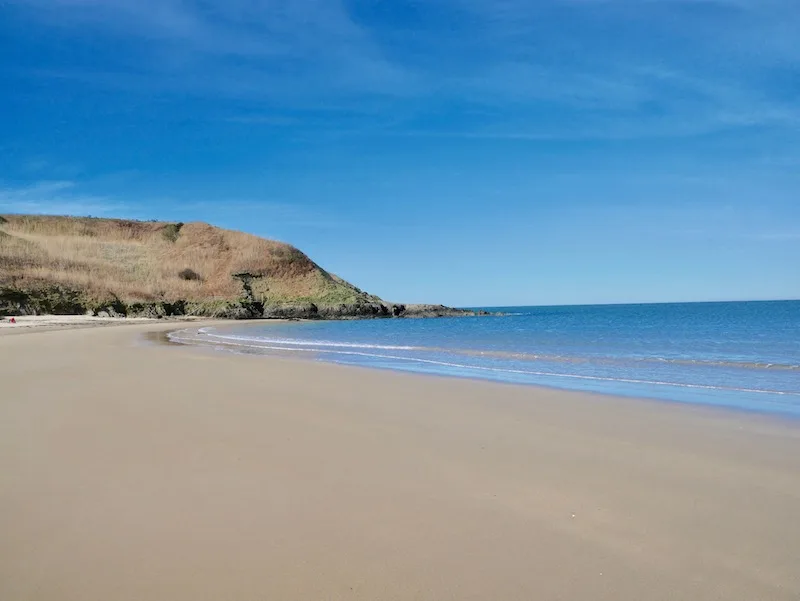 That evening we headed to Porth Iago, a little beach about 10 minutes from our cottage (with a half hour detour because we got lost!) that was named as one of the top 10 secret beaches in Wales by the Guardian. Thankfully, it still seems to be a secret because there were only two other people there. This picturesque bay on the northern coast is what beachy dreams are made of – white sand, blue seas, a protected little cove, dramatic rocks all around and the perfect view of the sunset.
We kept looking around and saying, 'Why is no one else here!?' It's not very often you come across a real 'hidden gem' but I really feel like we found one here.
We took a bottle of champagne with us too with the intention of sitting on the beach and watching the sunset, but the reality of visiting a beach with two little boys long after their bedtime wasn't quite as relaxing as we envisaged! So we saved the champers for when we got back to the cottage and the boys were in bed.
It was my first Mother's Day as a mum of two and I couldn't have wished for a better day.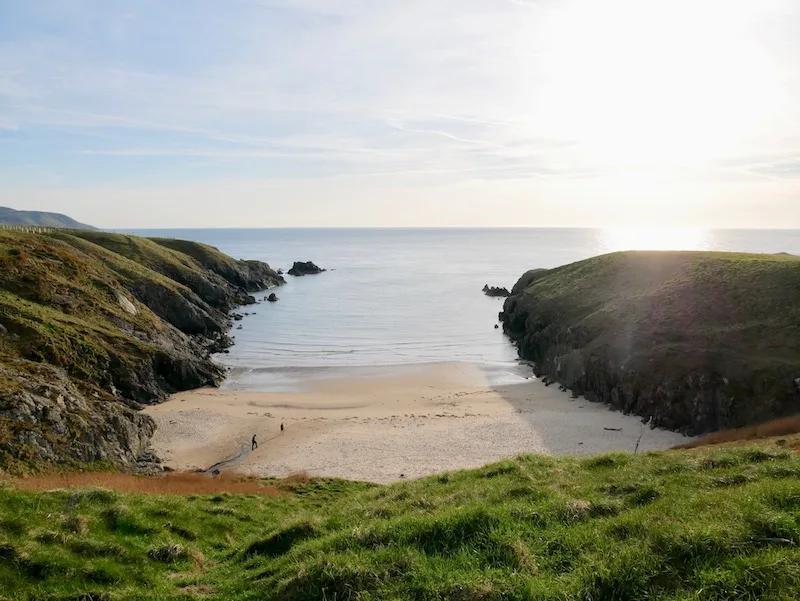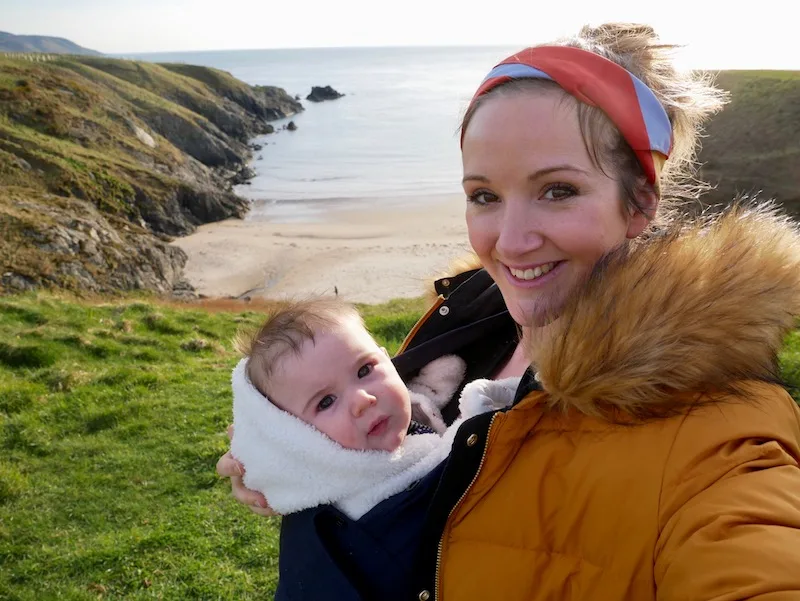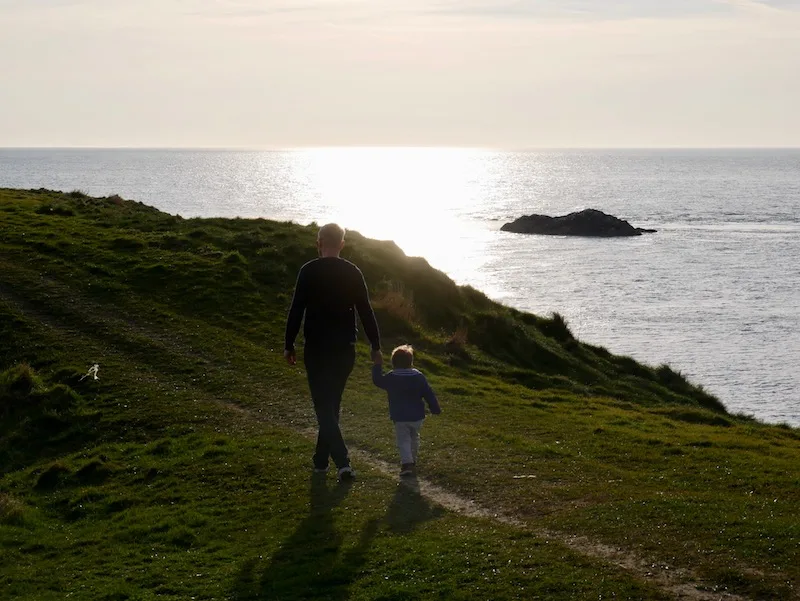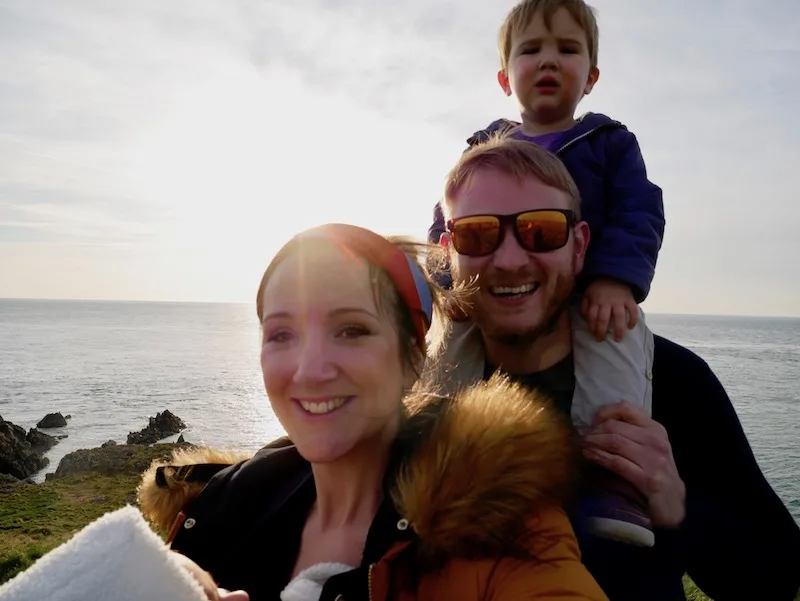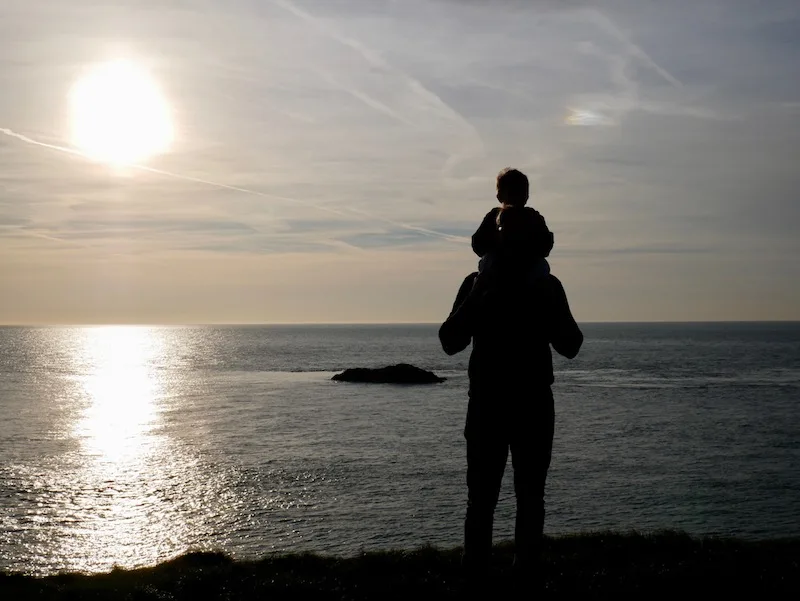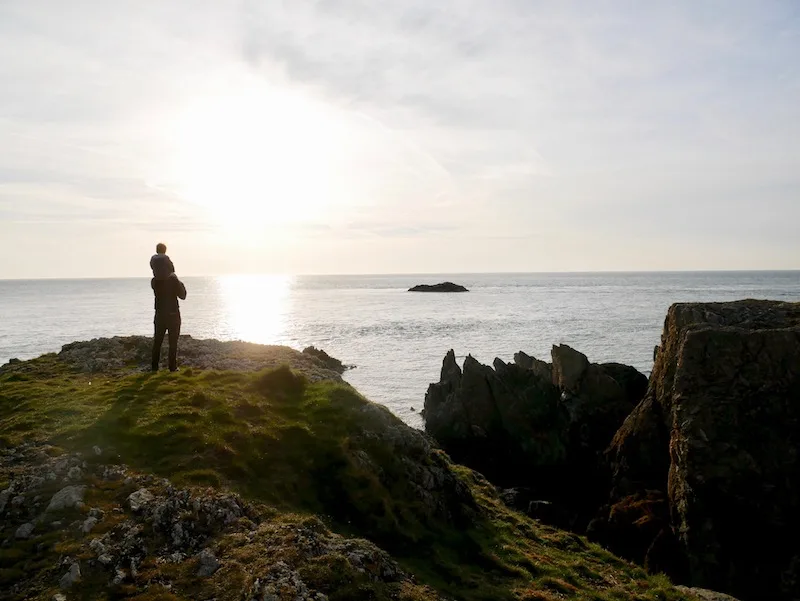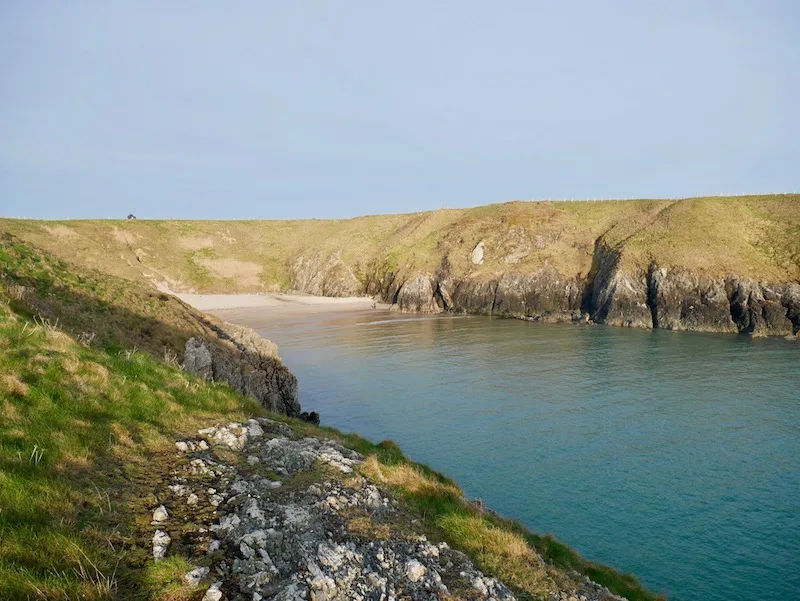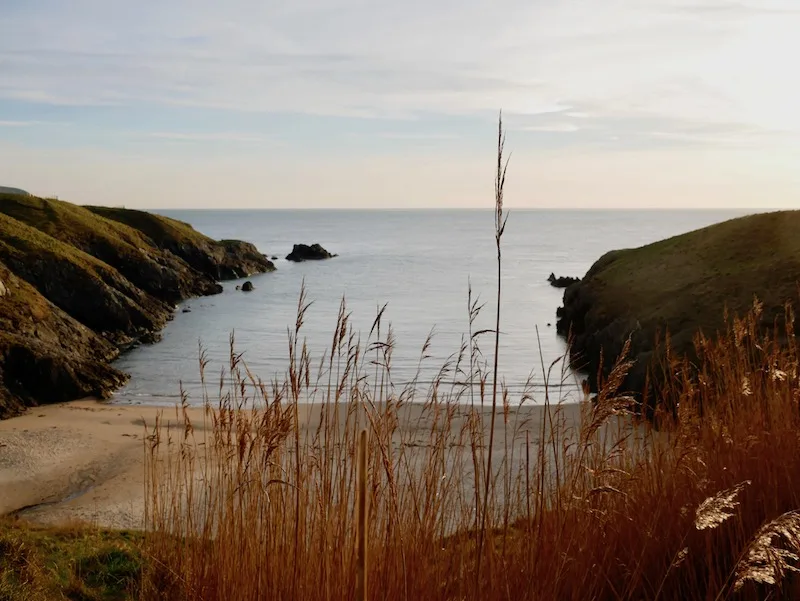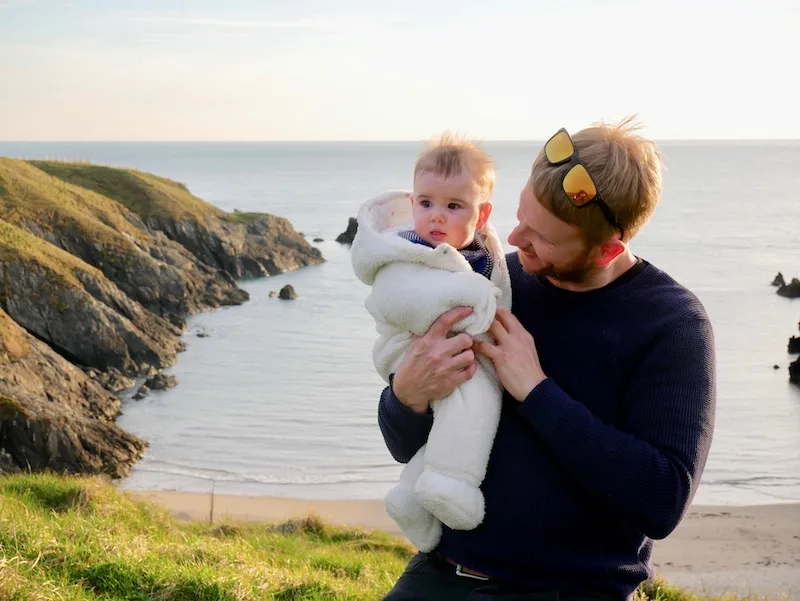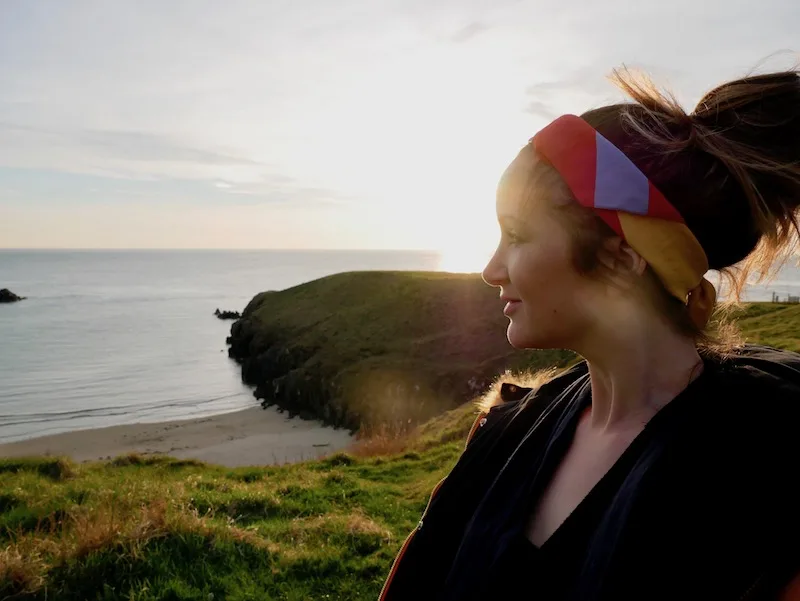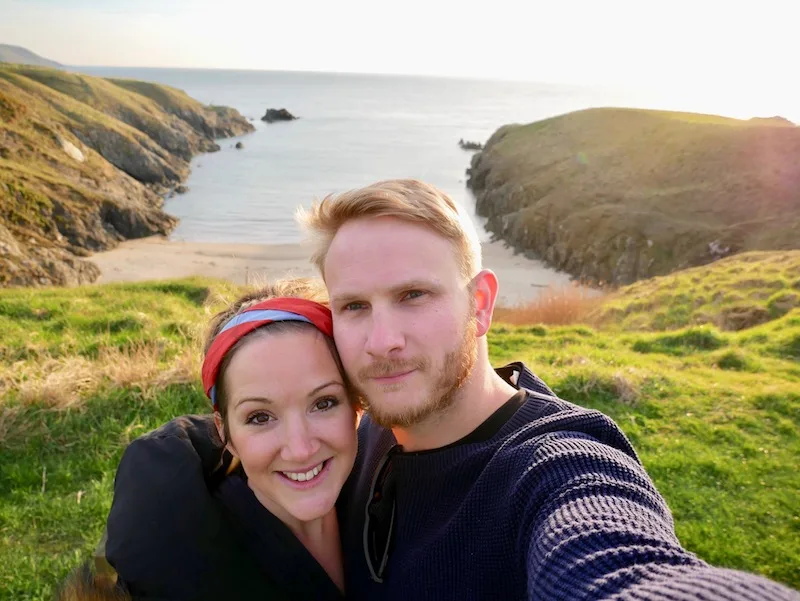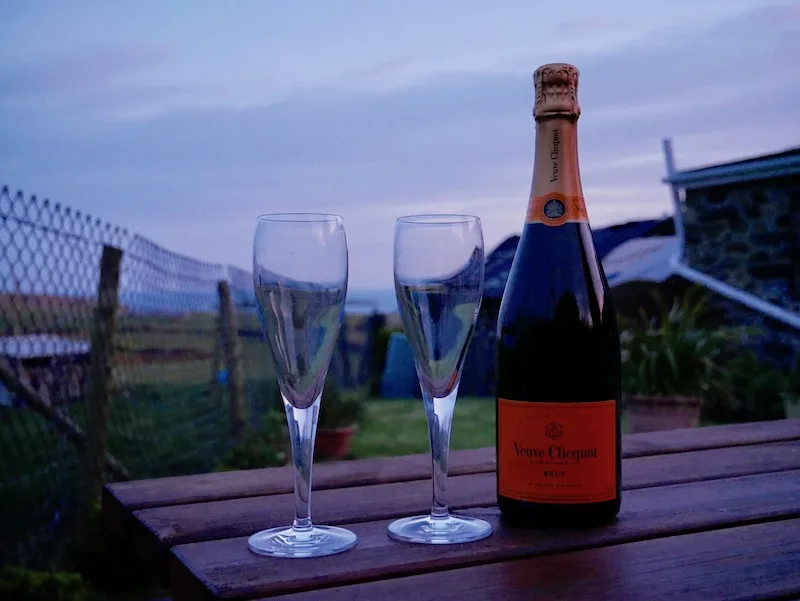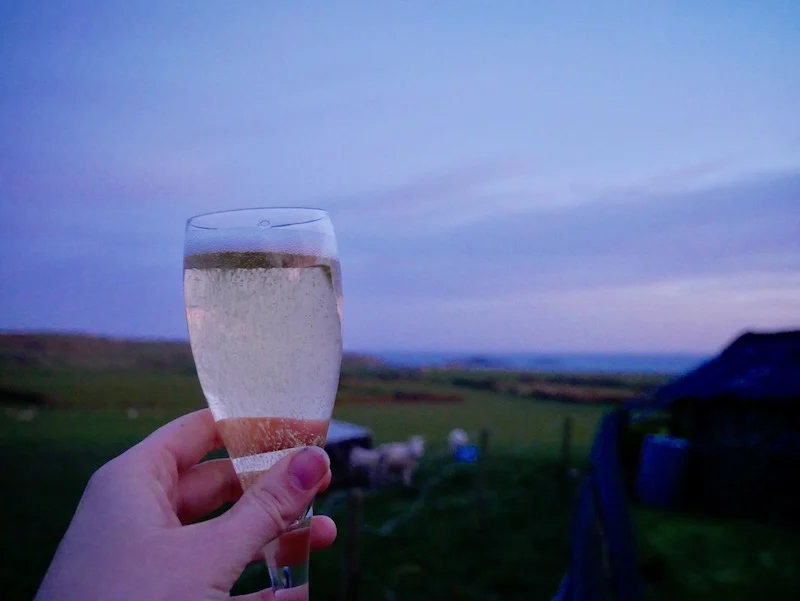 We left the cottage on Monday with heavy hearts. The sun was blazing once again in Aberdaron and we took one final walk on the beach. I don't normally get the post-holiday blues but as we drove home I was really feeling it. The sunshine slowly faded as we drove further away from the coast and the grey clouds rolled in around us. By the time we reached our front door it was raining and we longed to be back on the beach – so much so that we started looking for our next holiday cottage in Wales as soon as the bags were unpacked and the kettle had boiled!
---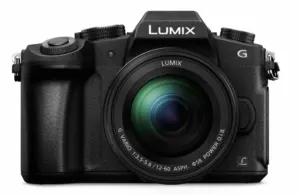 All photos in this post were taken using the Lumix G80 which I was sent for the purpose of a review. I absolutely love the photos I took this weekend and I'm so pleased with this nifty little camera. I'll have a full review of this camera later in the week so keep your eyes peeled if you're into travel and photography because this is such a great camera for travelling.
---
Read more about my favourite places in Wales
A weekend guide to Chester and North Wales
100 things to do in Chester for couples and families
A sustainable lobster sea safari in North Wales
Camping in the forest in Beddgelert, North Wales
Staying in a Bath Tower on the town walls of Caernarfon, Wales
3 days in North Wales: Portmeirion, Criccieth and Nefyn
Gorgeous glamping in Swansea Bay in a Shepherd Hut
Visiting North Wales' best beaches and a stay at Bron Eifion Country House
Visiting Portmeirion: The Italian style village in Wales
Niagra Lodge Review: Llangollen, North Wales
A weekend at Lake Vrynwy Hotel, Wales
And if you needed any more inspiration to visit Wales…